The 2018-19 college basketball season is just days away as teams begin the road to the Final Four. The journey will end on Monday, April 8, 2019 in Minneapolis, Minnesota when confetti falls on the NCAA Tournament champions and "One Shining Moment" is played.
Who will make it to U.S. Bank Stadium? Will it be all favorites or No. 1 seeds? Or will there be a Cinderella, like last season when Loyola-Chicago went on a magical run? 
Our experts have not only made their picks for the Final Four, but have predicted the national champion. And just for fun, they've picked a possible sleeper team which could crash the party.
Whether you agree or disagree with their choices, the fun is seeing who will be wrong or right at the end of the season.
But, we've got a long way to go before that – a whole season in fact. And it starts Tuesday.
The journey is about to begin and it should be a fun ride. 
Final Four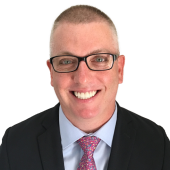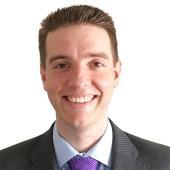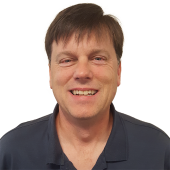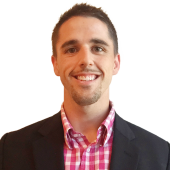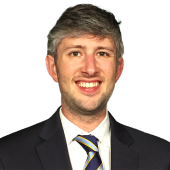 Duke: The Blue Devils have enrolled the nation's top-ranked recruiting class for three consecutive years. So, unsurprisingly, nobody has more top-shelf NBA talent than Duke. There are three possible top-five picks on the roster — most notably RJ Barrett, who is the CBS Sports Preseason National Player of the Year. Combine that with the GOAT, and Mike Krzyzewski has a real chance to make a 13th Final Four and win a sixth national championship. — Gary Parrish (also selected by Jerry Palm and Chip Patterson)
Nevada: The Wolf Pack would probably be the preseason No. 1 team in the country if they had "DUKE," "KENTUCKY," "KANSAS," or even a school like "IOWA STATE" across their chests. That roster, with a boost from last season's momentum, would be given more top-tier respect if it was playing in a power-conference program. Eric Musselman's team might be the oldest in college basketball, thanks to eight seniors and five juniors, plenty of them now 21-, 22- or 23-year-olds. Nevada, fresh off a Sweet 16 appearance and a 29-8 record last season, returns most of its most important players and brings aboard four big-time transfers that sat The Martin twins — Cody and Caleb — get a lot of pub, but there are many nights when Jordan Caroline is this team's top guy. Throw in Jordan Brown, the highest-rated prospect to ever sign with Nevada, and it's no wonder we've got this team ranked so high in the preseason. This team can win the national title. — Matt Norlander (also selected by Jerry Palm and Kyle Boone)
North Carolina: This looks like another very good (but not yet great) UNC team that will probably take a month or two to find its footing before playing its best basketball in February and March. North Carolina doesn't need Luke Maye to be a national player of the year candidate to make a Final Four run, but he could be one of the five best players in college basketball. Elite freshmen Nassir Little and Coby White should be peaking in March, and you figure either by that time Roy Williams has either embraced small-ball or gotten one of the Tar Heels' four bigs to step up on a consistent basis. Beyond that I'm betting on a coach that's won 75 percent of his NCAA Tournament games to go on another run after an early exit a year ago. — Chip Patterson
Tennessee: The Vols are a tremendous story in the sense that they last season shared the SEC's regular-season title despite having zero top-100 high school prospects on the roster. Seriously, has a school in a Power 5 league ever done that in modern history? Or history period? Rest assured, if it's happened, it's rare. And now pretty much every important piece from that team — including the top six scorers — is back to compete for another SEC championship and more. — Gary Parrish (also selected by Jerry Palm)
Gonzaga: This has just been a different program in terms of NCAA Tournament success in the last four years. Gonzaga got saddled with the reputation for regular season dominance and early tournament exits, but its made it to the second weekend of the tournament each of the last four seasons, reaching the Elite Eight in 2015 and the Final Four in 2017. Redshirt senior point guard Josh Perkins keeps things steady, Zach Norvell is blossoming into a future NBA talent and Killian Tillie could be one of the best big men in the country this season if he isn't slowed down by an early-season ankle injury. Gonzaga's balance across the lineup is almost unmatched, and it's going to make the Bulldogs another tough out in the tournament. — Chip Patterson
Virginia: It would be beautifully ironic if Virginia made a Final Four one year after it was on the wrong end of the most infamous loss in NCAA Tournament history. There's only paper-thin arguments against Tony Bennett's team this season, at least in terms of its top-10 credentials. Much of the roster is back from a team that was ranked No. 1 in KenPom through much of February and March of last season. De'Andre Hunter spurned the draft and opted to return, putting Virginia in the conversation to win the ACC. With Alabama transfer Braxton Key now immediately eligible, it should make the Cavs the conference favorites, I believe. Another shot at being the No. 1 defense, another year of improved offense. Virginia will have the goods. Only a matter of time before Bennett breaks through to the Final Four. Sometimes sports can script some sweet stories. UVA going a year after getting UMBC'd would be stellar. — Matt Norlander
Auburn: The Tigers are coming off an impressive 2017-18 campaign that saw them win a share of the SEC regular-season title and reach a surprising 26-8 record, all despite constant noise surrounding the FBI probe. Though Bruce Pearl will have to replace the production of Mustapha Heron, the team's leading scorer who transferred to St. John's, he brings back six of his top eight scorers and also gets back Austin Wiley and Danjel Purifoy from suspension. Auburn is a sneaky SEC contenders again and has the depth to make a deep postseason run led by Bryce Brown. — Kyle Boone
Kansas State: Even without its best player, Dean Wade, Kansas State was an Elite Eight team last season. And Bruce Weber brings back virtually every big producer from that squad, namely Wade, Barry Brown, Xavier Sneed, Kamau Stokes and Cartier Diarra. With length, talent and experience, this squad is going to be led with a suffocating defense that could guide it to even greater heights than last year. — Kyle Boone
National champion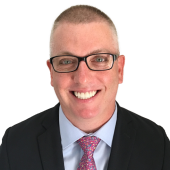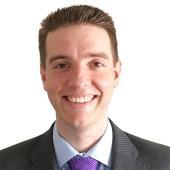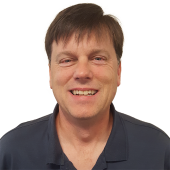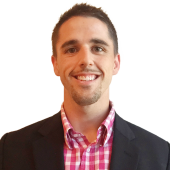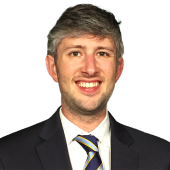 Kansas: Though the best team doesn't always win the national title in college basketball — more times than not it fails to, in fact, but that's the glory of the NCAA Tournament — it's probably best practice to pick the team you think is best at season's start to wind up in the closing montage of "One Shining Moment." For me, that's firmly the Kansas Jayhawks. Heading into 2018-19 there is no runaway favorite, but Kansas' roster depth, one-and-done talent, size, guard deployment and coaching figure to give Bill Self another No. 1 seed slotting come Selection Sunday. Dedric Lawson, the Memphis transfer who was a stat-stuffer in the American, has the potential to be the Player of the Year nationally. He's got great backcourt help in senior Lagerald Vick and incoming five-star freshmen Devon Dotson and Quentin Grimes. Don't forget about Udoka Azubuike, who might have grown so strong and imposing this offseason that he'll be the Shaq of college basketball for 2018-19. Toss all that into a pot and you're going to have a crazy-good defense and dynamic O that will win out about 90 percent of the time this season. — Matt Norlander (also selected by Kyle Boone and Chip Patterson)
Kentucky: Experienced contributors are not something John Calipari has usually had at Kentucky. In fact, only once in the previous nine years has the Hall of Fame coach started a season with at least three players who have already averaged at least nine points per game at the Division I level. That season was 2011-12 season. The result was a national championship. And that's the main reason why I'm super-high on the Wildcats. Yes, they have five-star freshmen just like usual. But the presence of senior Reid Travis, and sophomores Quade Green and PJ Washington, is the reason I'm predicting Calipari to secure his second national title come April. — Gary Parrish (also selected by Jerry Palm)
Sleeper to watch
Indiana: The perfect sleeper team. It's normally hard to say any blueblood qualifies for sleeper material, but Indiana does this season because it's not ranked in the preseason AP Poll. I'm trying to pin down a group that has an actual shot at winning the whole thing but who's not considered all that close to Final Four material. Few, if any, teams fit that request like the Hoosiers. First, you need the coach. Archie Miller, one of the most aggressive and tactical young minds in college basketball, applies. Then you need a player capable of carrying you in March. Well, Juwan Morgan and his 16.5 points, 7.4 rebounds and 58-percent shooting from last season fits the mold. Finally, a second star capable of being the guy if the other guy isn't always the guy. Welcome Romeo Langford, who could be a top-three freshman in college basketball this season. Indiana's more than just that, but the core there — with some upgrades on defense and an improved season from Devonte Green — can give the Hoosiers a shot. — Matt Norlander (also selcted by Gary Parrish)
Florida: Jalen Hudson and KeVaughn Allen are not only precious seniors for Mike White's team, but they're also easily top-100 talents in the sport. Both are among the most valuable qualities when trying to peg a sleeper. Expectations aren't particularly high for the Gators, but a senior-led roster and a pair of promising freshman drawing rave reviews, Andrew Nembhard and Noah Locke, suggest this team is vastly underrated entering the season. Come March, they'll be the 8 or 9 seed everyone is picking to make a surprise run in the Big Dance. — Kyle Boone
Marquette: You can count on Markus Howard being one of the most explosive offensive threats in the country this season, but the surprise could be Marquette, as a team, overwhelming its opposition with that firepower and exceeding expectations in 2019. We're already looking at Steve Wojciechowski's fifth Golden Eagles team as one of the top contenders to battle Villanova for the Big East crown, and if they are in fact one of the top teams in that league you have to make Marquette seriously as a threat to shoot their way into a run in March. — Chip Patterson (also selected by Jerry Palm)
Source: Read Full Article