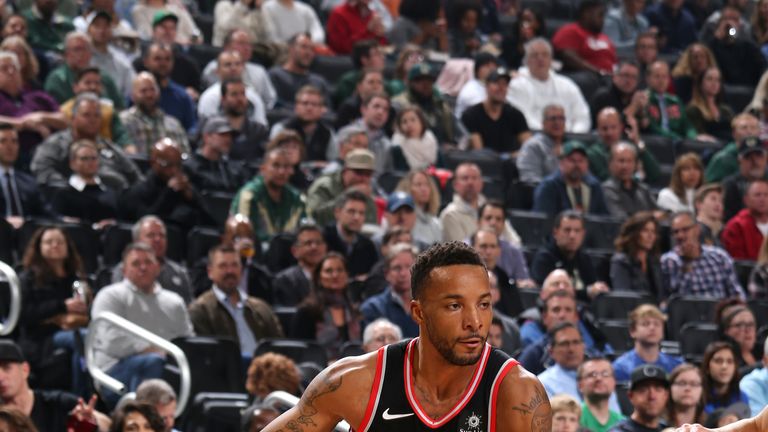 Toronto Raptors guard Norman Powell is out 'indefinitely' after sustaining a left shoulder subluxation on Monday.
The team said there was no timeline for Powell's return, although some reports suggested he could be out for up to six weeks.
Powell was hurt in the second quarter of Monday's game against the Utah Jazz, leaving shortly after he entered. He went down after trying to take the ball from Jazz center Rudy Gobert and appeared to be in significant pain.
Powell has averaged 5.0 points and 2.0 rebounds in 14.9 minutes per game for the Raptors, who are tied with the Golden State Warriors with the NBA's best record at 10-1.
Live NBA: Minnesota @ LA Lakers
November 8, 2018, 3:30am
Live on
The 25-year-old has career averages of 6.5 points, 2.0 rebounds and 1.1 assists in 16.1 minutes per game over four NBA seasons, all with the Raptors.
The team has been without forward Kawhi Leonard in the last two games, and Leonard is questionable for Wednesday night's game against the Sacramento Kings.
Source: Read Full Article