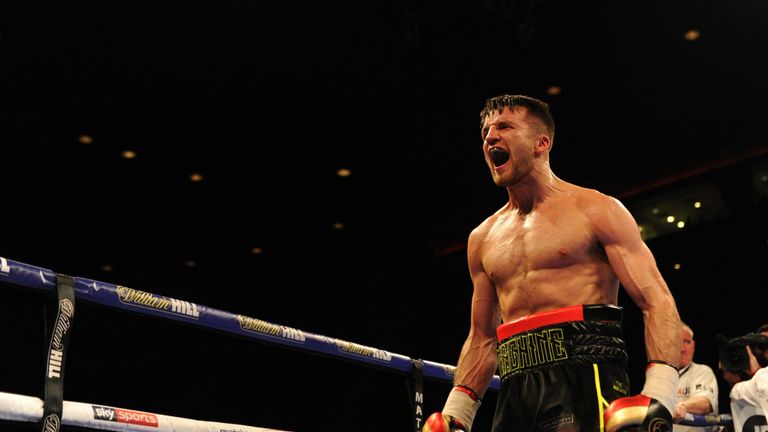 Anthony Fowler says a bad-blooded showdown with Ted Cheeseman will take place early next year, potentially in support of Callum Smith's Anfield homecoming.
The Liverpool super-welterweight was ringside at the Copper Box Arena on Saturday to witness Cheeseman claim the vacant British title, the Bermondsey man working at a relentless pace to overpower Asinia Byfield and storm to a unanimous decision win.
Click here to book Bellew vs Usyk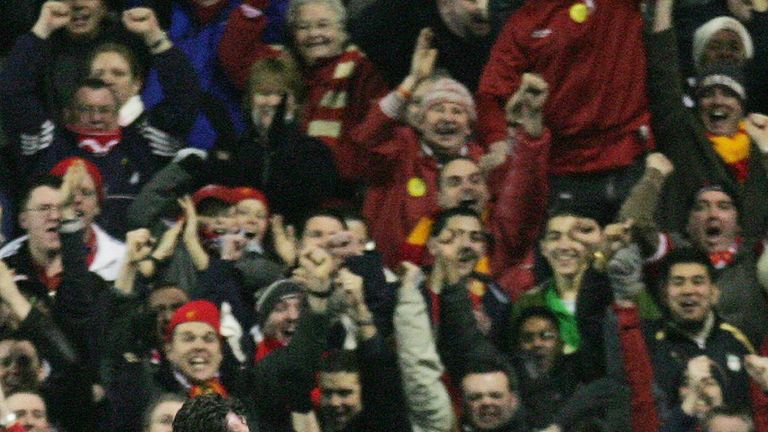 Despite the dominant display, Fowler saw vulnerabilities in his fellow super-welterweight's performance and, after trading blows on social media, is eager to meet his rival head on, "realistically, at the start of next year".
"I leave it to my trainer Dave Coldwell, if he wants me to fight him next then no problem at all," Fowler told Sky Sports.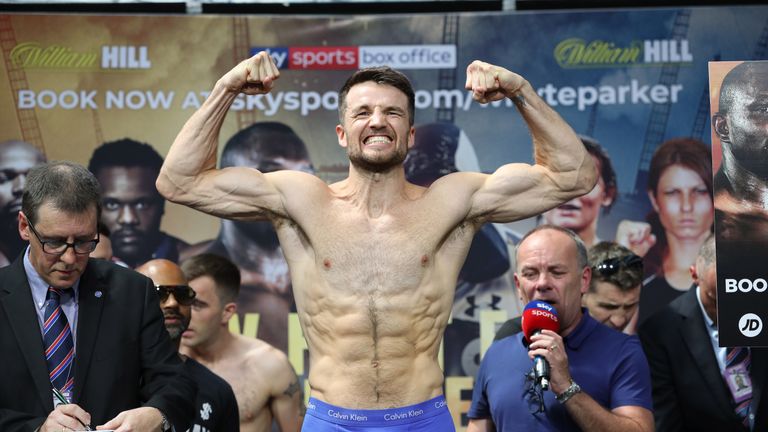 If it's timed to possibly be at Anfield on Callum Smith's bill that would be unbelievable, it'd be a big fight.
Anthony Fowler
"Realistically, it would be early in 2019, but I'm ready to go now and don't want to mess around.
"Cheeseman got the job done on Saturday, he cut the ring down and made it his type of fight, bullying Byfield. He did get cut a lot though with daft shots. Against someone like me, taking those shots, he wouldn't see the last bell. He was marked up and cut at the end of the fight and that's against a boxer like Byfield.
"I've seen Ted for years in the ABAs as an amateur and watched most of his professional fights. He's a bully in the ring but he won't be bullying me, I'm the bigger, stronger man.
"I don't know who he thinks he is, he's beat no-one. He might be British champion but he's been managed very carefully, he's had good step-ups and boxed for a vacant belt.
"He has no big name on his record, he thinks Carson Jones was a killer, Jones is about 60 years of age. He's a hypocrite, he said I get hit too much and am stiff and then I watch that performance against Byfield. There is bad blood between us and it will come out when the fight is made."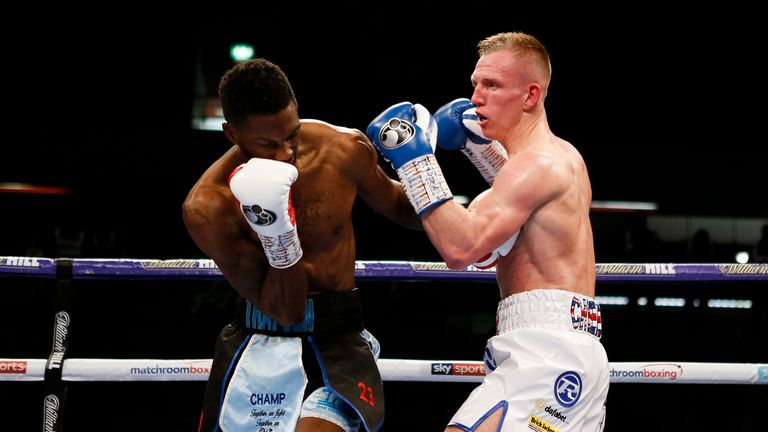 Former amateur standout and Rio 2016 Olympian Fowler firstly expects to fight for a maiden title before the year is out, and then he will set his sights on a huge 2019.
"I'll be fighting this year definitely and my next one will be for a title," he said. "I'm ready, I've taken my time, had a good learning and not been rushed. Now it's time to get let off the leash and show people what I'm about.
"I've had eight easy wins with seven stoppages and this next fight will be a little step up. I think I'll fight in December, then maybe Scott Fitzgerald next year because we have a bit of unfinished business.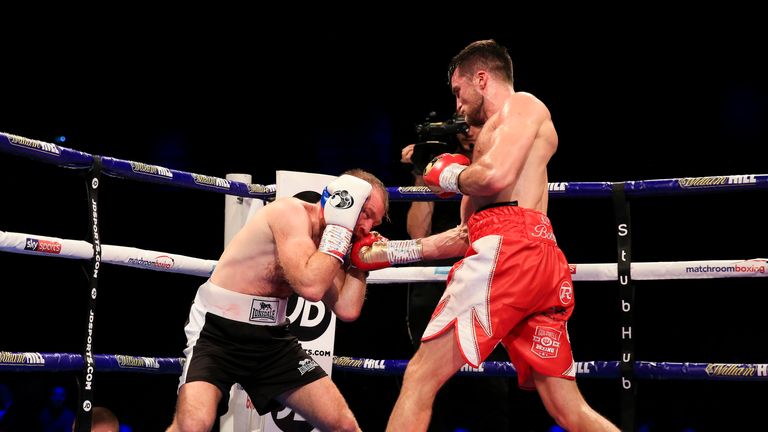 "Cheeseman would be the next logical fight after that, maybe in April/May next year.
"If it's timed to possibly be at Anfield on Callum Smith's homecoming that would be unbelievable, it'd be a big fight. It's a lifelong dream to box at Anfield, so things seem to be coming together nicely for me."
Watch Usyk vs Bellew for the undisputed cruiserweight title, at Manchester Arena, on November 10, live on Sky Sports Box Office, from 6pm. Book it online here.
Even if you aren't a Sky TV subscriber you can book and watch it at skysports.com/boxofficelive.
Source: Read Full Article