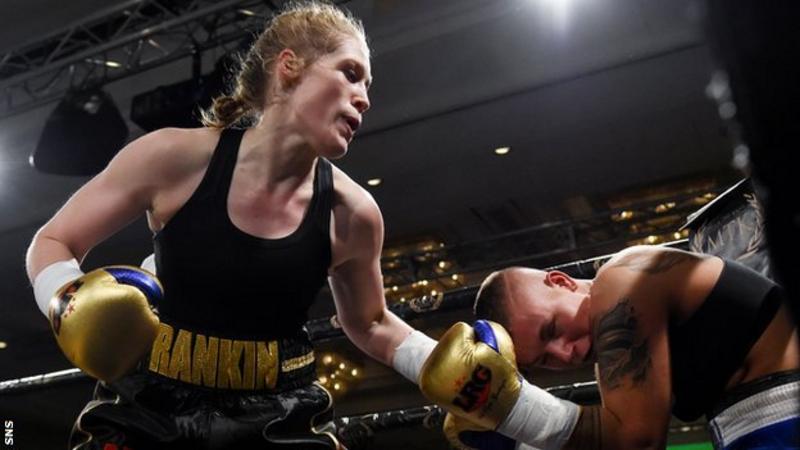 Scotland's Hannah Rankin says she is "preparing specifically" to face double Olympic champion Claressa Shields in a WBC world title fight next month.
The bout in Kansas will be classically-trained bassoon player Rankin's eighth pro fight and second in the US.
The Luss fighter's last contest was in New York in August, when she lost by unanimous decision to Alicia Napoleon for the WBA super middleweight title.
"I'm looking forward to representing Scotland in the US," said Rankin.
Speaking about the fight on 17 November, she added: "Claressa said she never prepares for any specific opponent, well, we've been preparing specifically for her.
"I'm working hard with my coach and am fully focused on the job at hand. On fight night I'll have the chance to show case all of this."
American Shields, 23, will defend her IBF and WBA World Middleweight championships and will be looking to add the vacant WBC belt on home soil.
Rankin added: "It's not the same as fighting in front of your home crowd, which is always the best.
However there will be a great atmosphere on fight night no doubt and I'm looking forward to it."
Rankin, 28, beat Sanna Turunen in Paisley in June to claim the WBC silver middleweight belt.
From poverty & abuse to boxing greatness
Shields wins historic US bout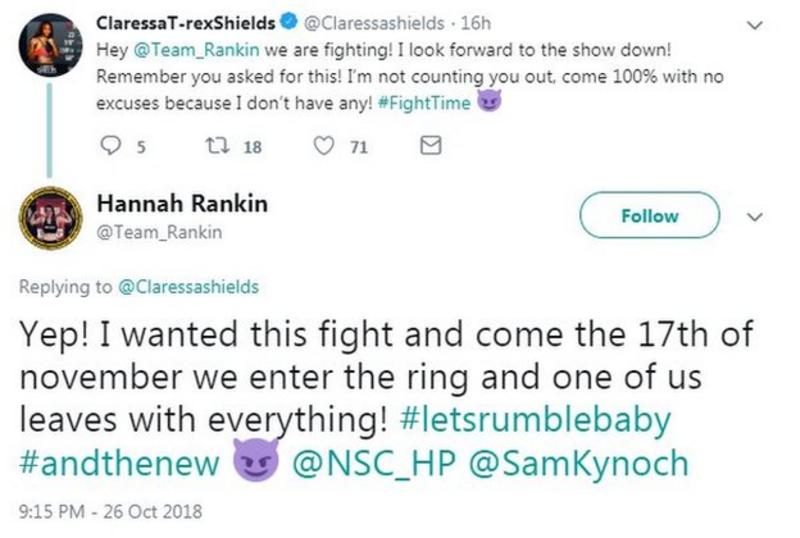 Source: Read Full Article