Floyd Mayweather and Logan Paul will have a final face-off before their spectacular showdown – watch the weigh-in on a live stream.
https://youtube.com/watch?v=6dMlot4QSUI%3Ffeature%3Doembed
Sky customers: Buy Mayweather vs Logan Paul
Non-Sky customers: Buy Mayweather vs Logan Paul
The five-weight world champion faces the social media star in an epic exhibition bout, with live coverage starting at midnight on Sunday on Sky Sports Box Office.
Logan Paul is expected to weigh 30lbs heavier, having been set a limit of 190lbs, while Mayweather is set to tip the scales at 160lbs.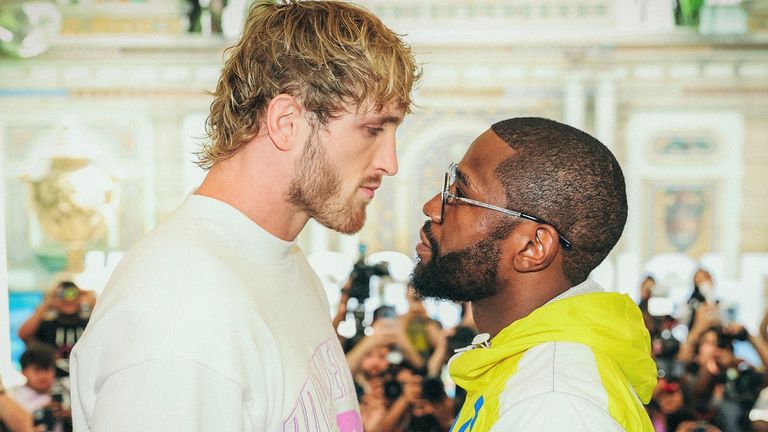 But the boxing legend has laughed off the YouTube star's significant size advantage.
Trending
"I was a professional for 25 years, I have seen every style, and always come out on top," Mayweather told Sky Sports.
"Most of the time when I fight these guys, I am giving away 20lbs. When I fought at 140lbs, the guys would go up to 160lbs [after the weigh-in]. When I fought at 147lbs, the guys went up to 167lbs.
"So I don't worry about weight, height."
Watch Mayweather v Logan Paul on Sunday, live on Sky Sports Box Office, from midnight. Book it via your Sky remote or book it online here. Non-Sky TV subscribers can book and watch it here.
Source: Read Full Article