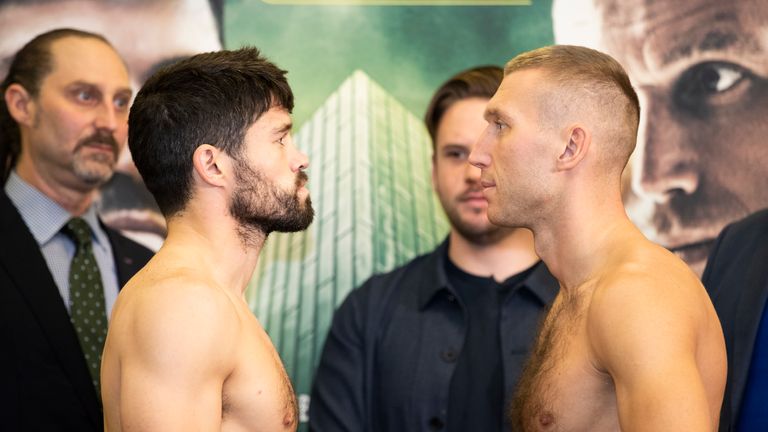 John Ryder was comfortably inside the weight limit for his super-middleweight final world title eliminator against Andrey Sirotkin.
Live Fight Night
October 27, 2018, 7:00pm
Live on
Ryder was the lighter of the two, coming in at 11st 13lbs 3oz, with his Russain opponent four ounces heavier.
The pair went face-to-face for the final time ahead of Saturday night's Copper Box clash, live on Sky Sports, that could give the winner a crack at WBA 'Super' champion Callum Smith.
? @_John_Ryder_ The Gorilla is banging the drum for his World Title eliminator this weekend. #RyderSirotkin pic.twitter.com/iGrslZiB5A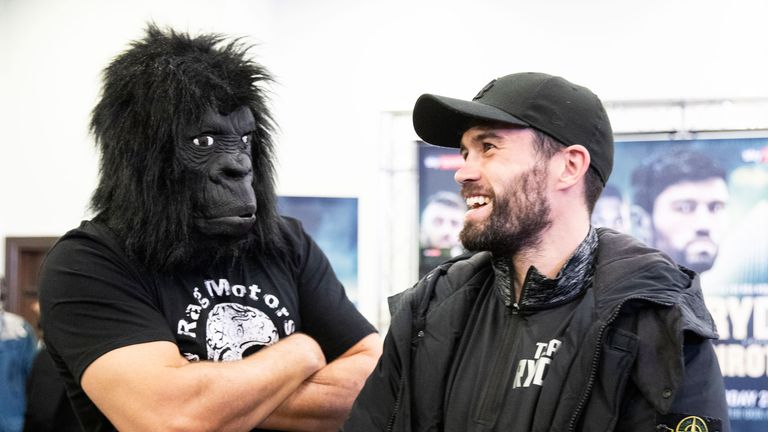 Ryder will top the bill but was overshadowed at the weigh-in by Asinia Byfield, who failed to scaled inside the super-welterweight limit at the first time of asking.
Byfield came in at 11st 3oz despite stripping ofd but returned to scales at the Courthouse Hotel, Old Street, 40 minutes later to hit the 154lb limit.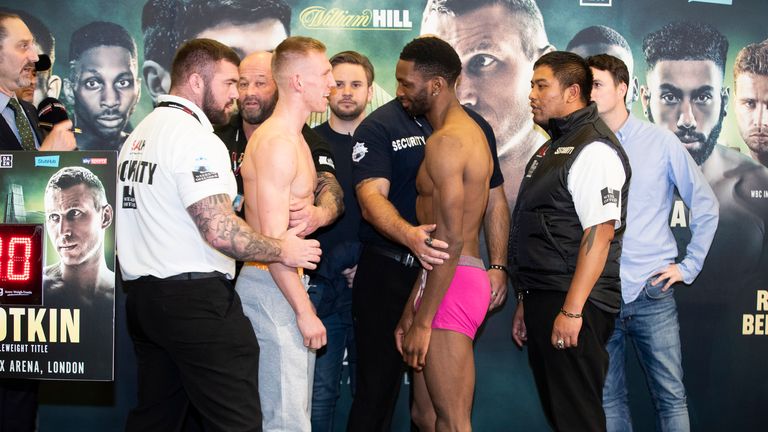 Opponent Ted Cheeseman had no problem, weighing in at 10st 13lbs 8oz, ahead of their battle for the vacant British title.
Felix Cash and Stephen Danyo had to be pulled apart as they went nose-to-nose, both of them making the middleweight limit, 11st 5lbs 3oz and 11st 4lbs 9oz respectively.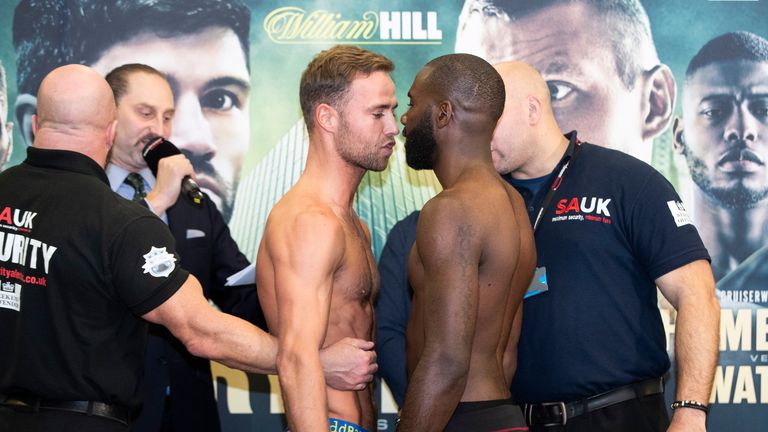 Isaac Chamberlain gave cruiserweight rival Luke Watkins a shove after weighing in, the Brixton man coming in at 14st 7lbs and 'The Duke' lighter at 14st 5lbs.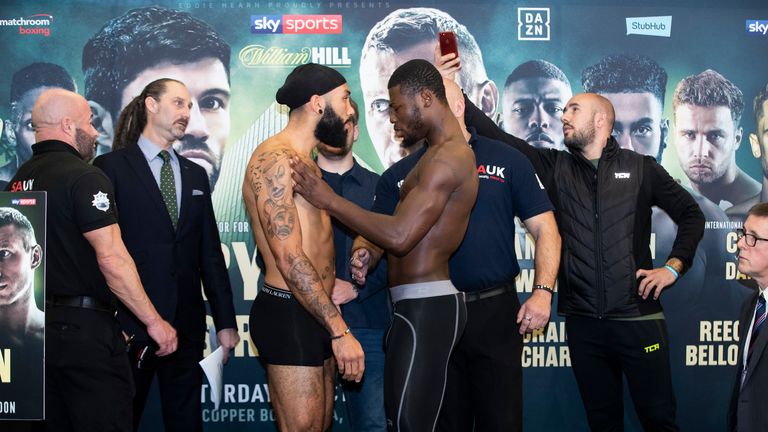 The other fight to be shown live on Sky Sports saw Jordan Gill came in at 8st 13lbs 5oz and Commonwealth featherweight champion Ryan Doyle at 8st 12lbs 7oz.
Watch John Ryder's WBA final eliminator against Andrey Sirotkin, with Ted Cheeseman v Asinia Byfield, Ryan Doyle v Jordan Gill & Isaac Chamberlain on Copper Box Arena bill, Saturday, from 7pm on Sky Sports Action.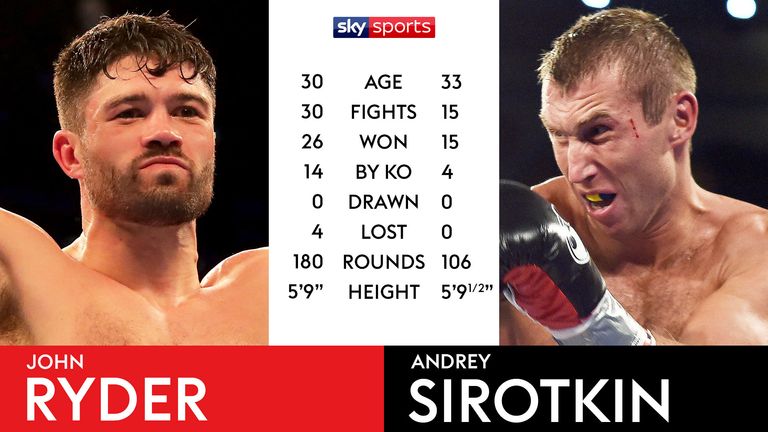 Source: Read Full Article