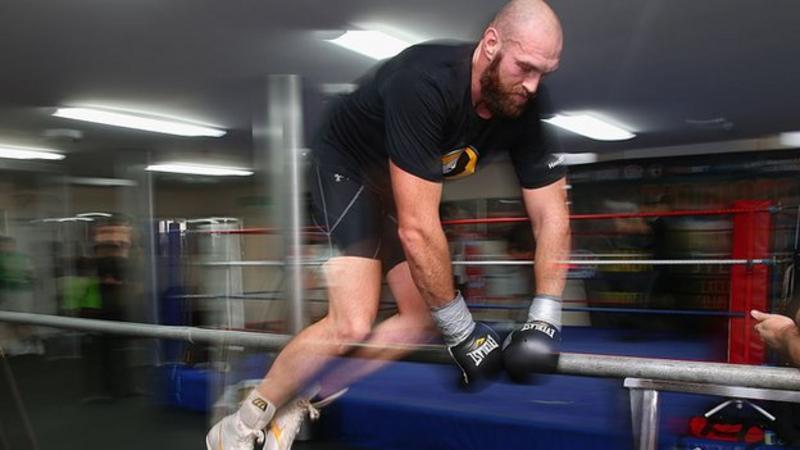 Tyson Fury says he is benefiting from a training venue former world heavyweight champion Lennox Lewis "hated" as he prepares to face Deontay Wilder.
The British heavyweight has based himself at Big Bear Lake in California to ready himself for his fight with WBC world champion Wilder on 1 December.
Fury, 30, says training at 7,000ft altitude has proven "very hard".
"I was speaking to Lennox Lewis on the phone and he told me he got out of there after a week," Fury said.
"He said he hated it and it was too hard.
"I was already very fit, could fight 12 rounds on the pads. Here, I am tired after three or four rounds.
"The air is thin and it's hard to breathe."
'At sea level, I was very fit'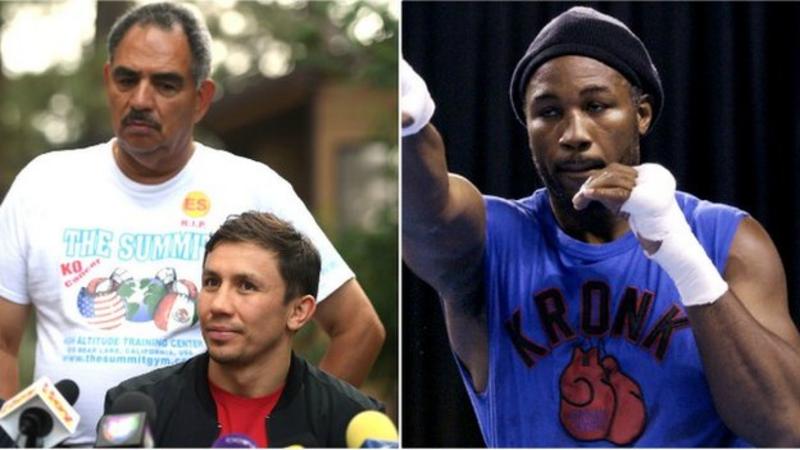 Big Bear gained notoriety as a training venue in the early 1990s. World champions such as Lewis, Oscar de la Hoya and Gennady Golovkin have spent camps there.
Golovkin's trainer Abel Sanchez built properties and training facilities in the area, which appeals to fighters not only for the benefits of training at altitude but for its remote and private set-up.
Sanchez has said "not a lot of fighters can handle the altitude" but Fury believes he is feeling the benefits as he prepares for his fight at Los Angeles Staples Center, some 100 miles west.
The former IBF, WBA and WBO world heavyweight champion joked he has been "wrestling bears at 6am" in a nearby forest, adding the animals "can't land on me".
"When not training I am thinking about training, when I'm not thinking about training I'm sleeping, and when I'm not sleeping I'm eating," added Fury, who is unbeaten in 27 bouts.
"I don't leave Big Bear. I went down a mountain to Ontario [in California] last week, just to check everything was going right – I was feeling very tired in the gym. I went to sea level, and I was very fit."
Wilder – who trains in his home city of Tuscaloosa, Alabama – provides a significant step up for Fury on the two opponents he has beaten since returning from more than two years away from the sport.
The 33-year-old American, who has held his world title since 2015, has a record of 40 wins – 39 by knockout – from 40 bouts.
Source: Read Full Article