Quicken Loans Arena in Cleveland will host the 2022 NBA All-Star Game, when the league will be commemorating its 75th anniversary.
The 71st NBA All-Star Game will take place February 20, 2022, with the Cleveland Cavaliers having previously hosted in 1997, when the NBA celebrated its 50th anniversary, and in 1981.
The financial windfall for the event, which also includes the Slam Dunk Contest, a celebrity game, the Rising Stars Challenge and a three-point shooting contest among others, is rated around the $100m mark.
Cleveland is also hosting major league baseball's All-Star Game at Progressive Field in 2019.
"Cleveland is a passionate sports city with a proven track record of hosting large-scale, global events," said NBA commissioner Adam Silver. "We thank Dan Gilbert, Len Komoroski and the civic leaders for their commitment, and we look forward to a weeklong celebration of our game."
Cavaliers chairman Dan Gilbert added: "We have been working with the NBA, the City of Cleveland and Cuyahoga County to deliver this iconic event to Northeast Ohio for the last couple of years.
"The transformation and new state-of-the-art Quicken Loans Arena was an important factor in the NBA's decision to choose Cleveland for this exciting classic broadcast across the globe. The world will get to see the modern Cleveland and all of its diversity, innovation and promise for the future."
Cleveland had been in the running to host the 2021 festivities but were edged out by Indianapolis because of delays in upgrading their long-time home.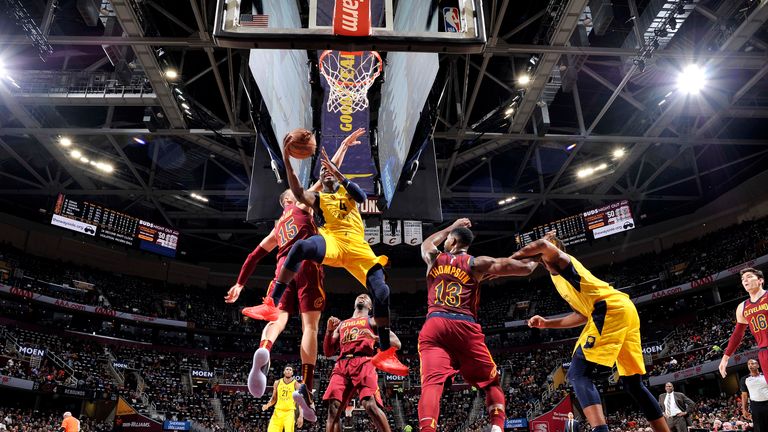 Work to improve "The Q" will continue until August 2019, but progress has been such that the All-Star Game will return to the city for the first time since 1997.
This season's game will be hosted by the city of Charlotte, followed by Chicago in 2020 and then Indianapolis.
Quicken Loans Arena started a renovation project in 2017 but work was delayed until June, after the Cavaliers were beaten by the Golden State Warriors in the NBA Finals.
Competition for 2022 All-Star Game hosting rights had been expected to come from Boston's TD Garden, home of the Celtics, but the Boston Globe reported that they did not submit a bid.
Sky Sports is the new home of the NBA in the UK with live coverage throughout the week, including selected live games free to all Sky subscribers via Sky Sports Mix.
And www.skysports.com/nba will be your home for news, reports, video and features throughout the season while you can follow us @SkySportsNBA
Source: Read Full Article