Giannis Antetokounmpo and Kawhi Leonard are not expected to feature in Monday's match between the NBA's two remaining undefeated teams – the Milwaukee Bucks and visiting Toronto Raptors.
Antetokounmpo of the Bucks is in concussion protocol and has been ruled out, and Leonard of the Raptors is taking the night off, according to reports. Both teams have started the season at 6-0.
Antetokounmpo took an elbow to the head on Saturday night from Orlando's Aaron Gordon in the first half of the game, a 113-91 win. He played a season-low 19 minutes and scored 21 points.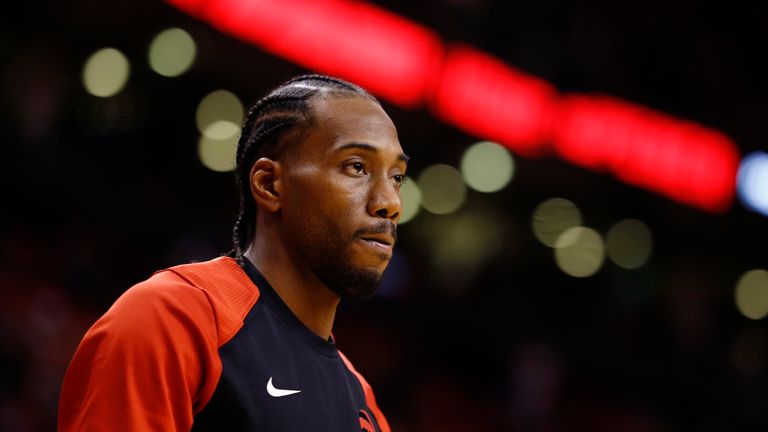 "I just got hit in the head," Antetokounmpo said. "I tried to block the shot. I fell down. I don't remember much after that. I have to be careful with that.
"We did some (concussion) tests in the second quarter and some additional tests in the third quarter."
Antetokoumpo said he was "probably knocked out".
Leonard played in just nine games for the San Antonio Spurs last season due to a quadriceps injury. He was traded to Toronto in the offseason.
Source: Read Full Article