Miami Heat center Hassan Whiteside dunked hard on opposite number Serge Ibaka in his team's 106-104 loss to the Toronto Raptors.
Whiteside supplied a 16-point, 12-rebound double-double along with three blocks but could not prevent the Heat falling to a narrow defeat against the Eastern Conference leaders.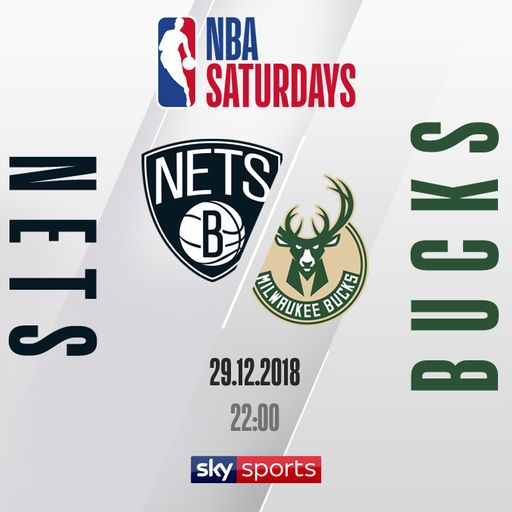 Watch Nets @ Bucks free on Sky Sports
Watch via free live stream on Saturday at 10pm on skysports.com or Sky Sports mobile app
The Miami center's highlight of the night came early in the game with 5:21 remaining in the first quarter. Whiteside found himself in possession in his own half and began to dribble the ball upcourt and into Raptors' territory.
Unchallenged until he reached the three-point line, Whiteside then backed Ibaka down towards the low post before unveiling a deft spin move and rising up to power home a right-handed slam on the Raptors big man.
Wednesday night's scores
Click the video at the top of the page to watch Whiteside's dunk on Ibaka, then click the video below to watch the 10 best plays from Wednesday night's NBA action, including a monster DeAndre Jordan dunk and a Robin Lopez-Lauri Markkanen alley-oop slam
Sky Sports is the home of the NBA in the UK with live coverage throughout the week, including selected live games free to all Sky subscribers via Sky Sports Mix. www.skysports.com/nba will be your home for news, reports, video and features throughout the season while you can follow us @SkySportsNBA
Source: Read Full Article