LeBron James returns to Ohio to face his former team as the Los Angeles Lakers visit the Cleveland Cavaliers, live on Sky Sports in the early hours of Thursday morning.

Live NBA: LA Lakers @ Cleveland


James has found a rich vein of form to lift the Lakers (9-7) to a +500 record following a sluggish 2-5 start to the season. They currently sit in eighth place in the Western Conference.
James scored 44 points in a 126-117 victory over the Portland Trail Blazers to surpass Wilt Chamberlain and take fifth place on the NBA all-time scoring list before dropping 51 points on his former team the Miami Heat as the Lakers posted a 113-97 win in South Beach.
Any hopes the Cavaliers harboured of mounting a playoff run in the post-LeBron era were extinguished when their All-Star forward Kevin Love was ruled out until the new year with a toe injury.
Without Love, the Cavaliers have sunk to the bottom of the Eastern Conference. They've lost eight of their last 10 games and currently boast an awful 2-13 record.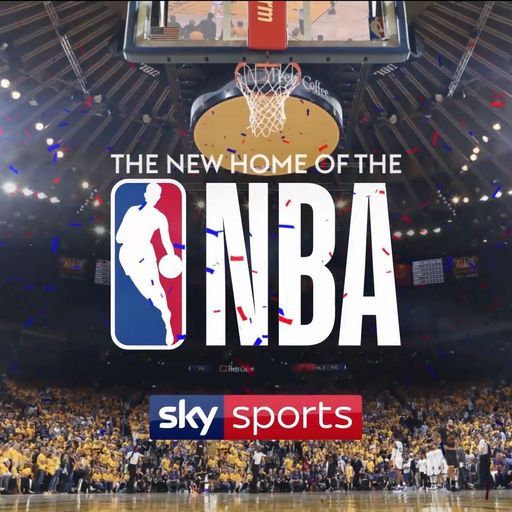 Get NBA news on your phone
Want the latest NBA news, features and highlights on your phone? Find out more
Ty Lue, who led them to the 2015/16 NBA title, was relieved of his head coaching duties six games into the season and eventually replaced by Larry Drew. Veterans George Hill, Kyle Korver and JR Smith have been sidelined through a combination of injuries and a front office desire to rebuild by blooding as many young players as possible.
Key Battle: Collin Sexton v Lonzo Ball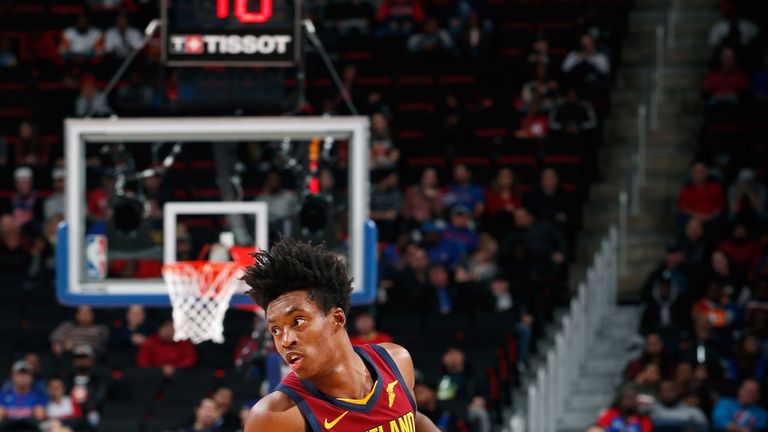 Rookie Sexton is the Cavs' brightest hope for the future. Primarily a scoring guard, the Cavs' apparent commitment to their younger players gives him the opportunity to thrive, albeit in a struggling team.
Conversely, Ball, the No 2 pick in the 2018 Draft, has seen his role as a distributor limited by the arrival of James and veteran point guard Rajan Rondo.
But with Rondo sidelined with a broken hand for at least a month, Ball now has the opportunity prove he can thrive alongside James. Using his strong defensive skills to shut down Sexton would be a great start.
Last time out
Numbers game
8.2 – That's the number of three-point shots the Cavaliers make per game, the lowest in the league.
The Cavs attempt 23.1 threes per game, also a league-low – a sign that without Love, Hill, Korver and Smith on the court, they simply lack the quality of outside shooting to compete.
One to watch (Lakers): Josh Hart
Second-year shooting guard Hart is currently operating in a sixth man role for the Lakers and he has proven the ability to provide a two-way boost for the Lakers when he steps off the bench.
Hart is shooting an excellent 43.3 per cent from beyond the three-point arc and is chipping in with 1.4 steals per game. He's also playing more minutes than in his rookie season (26.4 compared to 23.2), a sign he has established himself as a key contributor in coach Luke Walton's rotation.
One to watch (Cavaliers): Larry Nance Jr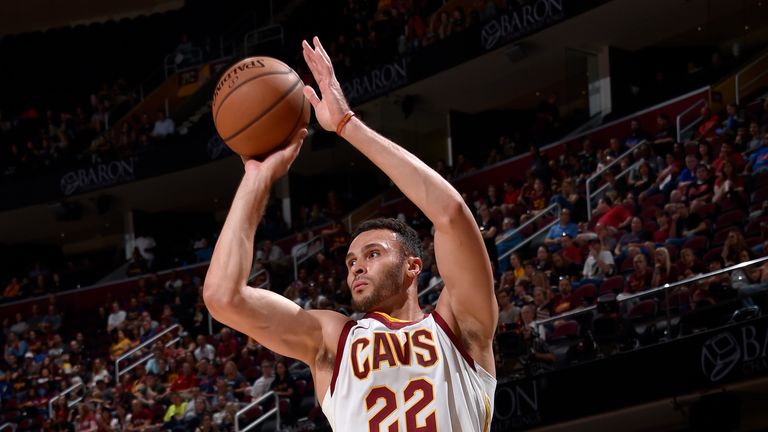 Nance Jr was moved from the Lakers to the Cavaliers last season in the February trade that saw Isaiah Thomas and Channing Frye shipped out of Cleveland.
Nance Jr, whose father also played for the Cavaliers, is a super-athletic forward able to unleash monster dunks. Keep your eyes peeled for a spectacular play from him against his former team.
Wednesday night's games
Sky Sports is the new home of the NBA in the UK with live coverage throughout the week, including selected live games free to all Sky subscribers via Sky Sports Mix.
And www.skysports.com/nba will be your home for news, reports, video and features throughout the season while you can follow us @SkySportsNBA
Source: Read Full Article