Kevin Durant and the Golden State Warriors will face the New York Knicks on Friday night at Madison Square Garden, where the fans have a very big greeting waiting for Durant.
A billboard showing a cartoon Durant wearing a blue Knicks jersey went up near the arena on Thursday.
Golden State Warriors @ New York Knicks
Live on Sky Sports Arena, Saturday 12:30am
He's standing next to New York star Kristaps Porzingis and holding the Larry O'Brien Championship Trophy. The caption reads: "Can you make NY sports great again?" and has Durant's Instagram handle "@easymoneysniper" and the hashtag "#KDNY2019".
The billboard was paid for by NYCADSCO.com. Last year, a similar billboard trying to lure free-agent-to-be LeBron James to New York was placed in the same location.
Durant is in his third season with Golden State and can decline his $31.5m player option for next season and enter next summer as an unrestricted free agent.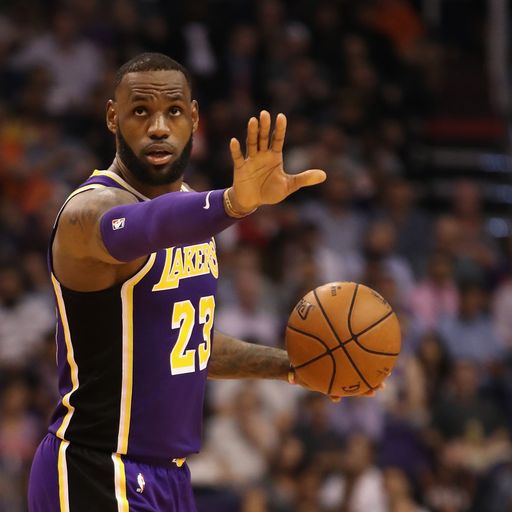 NBA alerts on your phone!
Receive the latest NBA news, top plays & features with the Sky Sports app – find out more
Through five games this season, Durant is averaging 27.4 points, eight rebounds and six assists.
Durant has won back-to-back NBA titles with the Warriors. The last appearance for the Knicks in the NBA Finals was 1999. Their last championship came in 1973.
Source: Read Full Article