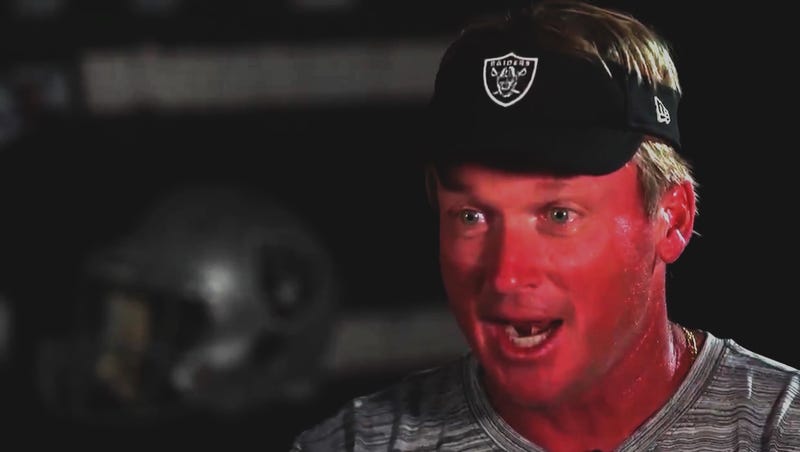 Alert, alert, this is not a drill: Jon Gruden's redness is about to reach dangerous levels. Be prepared for sudden shifts in hue, and please do not look directly at him.
This warning comes in the wake of this piece in The Athletic, in which multiple anonymous Raiders express their dismay not only at Gruden's handling of the roster this season, but at how he's repeatedly been dishonest about his vision for the team. For example:
"You have to wonder if we haven't been playing for draft picks all along," one said. "Despite everything the coaches told us at training camp."
"The Mack trade was a real stiff jab," another said. "But the Cooper one was like a knockout punch, especially because we had just walked back in the door from the bye. We didn't want to believe it was coming, and Coach said we weren't going to trade him."
This is remarkable insofar as this type of overt second-guessing rarely happens in the NFL, even anonymously, and usually not in the first season of a head coach's tenure. It typically takes years of incompetence and sub-.500 records for players to start grousing about the people in charge. It only took Gruden seven weeks to get here! The man is incredible.
There are plenty of other spicy quotes in The Athletic's piece, including one player admitting that a lot of guys are basically just waiting around for the season to end because they assume they'll be jettisoned before next year. What a great sendoff the fans in Oakland are getting.
[The Athletic]
Source: Read Full Article