Barring a complete surprise Tuesday, the 13 members of the College Football Playoff selection committee should reveal a top four that includes Alabama, Clemson, LSU and Notre Dame tonight at 7 ET on College Football Playoff: Top 25 on ESPN, though the order is debatable.
If you are a superstitious fan of one of these teams, avoid the No. 3 spot at all costs, as the No. 3 team in the committee's initial ranking hasn't made the playoff yet. Notre Dame, which was No. 3 last year, can attest to this. The unlucky Irish finished 14th.
At first glance, the final playoff picture would appear to sort itself out when Alabama travels to LSU on Saturday for what will be one of the most meaningful games of the season. If Alabama wins, it clinches the West Division and will play the winner of the Georgia-Kentucky game in the SEC championship.
If Alabama loses? Ah, well, that's where it gets interesting. According to ESPN Analytics, there are four scenarios in which the SEC would have at least a 35 percent chance to send two teams to the playoff (again) — even if Alabama loses. If the Tide win, there are three more scenarios in which the league has at least a 41 percent chance to get two teams in the final top four.
That's seven possibilities for CFP chaos — all surrounding Alabama and LSU. Don't believe it? Take a look.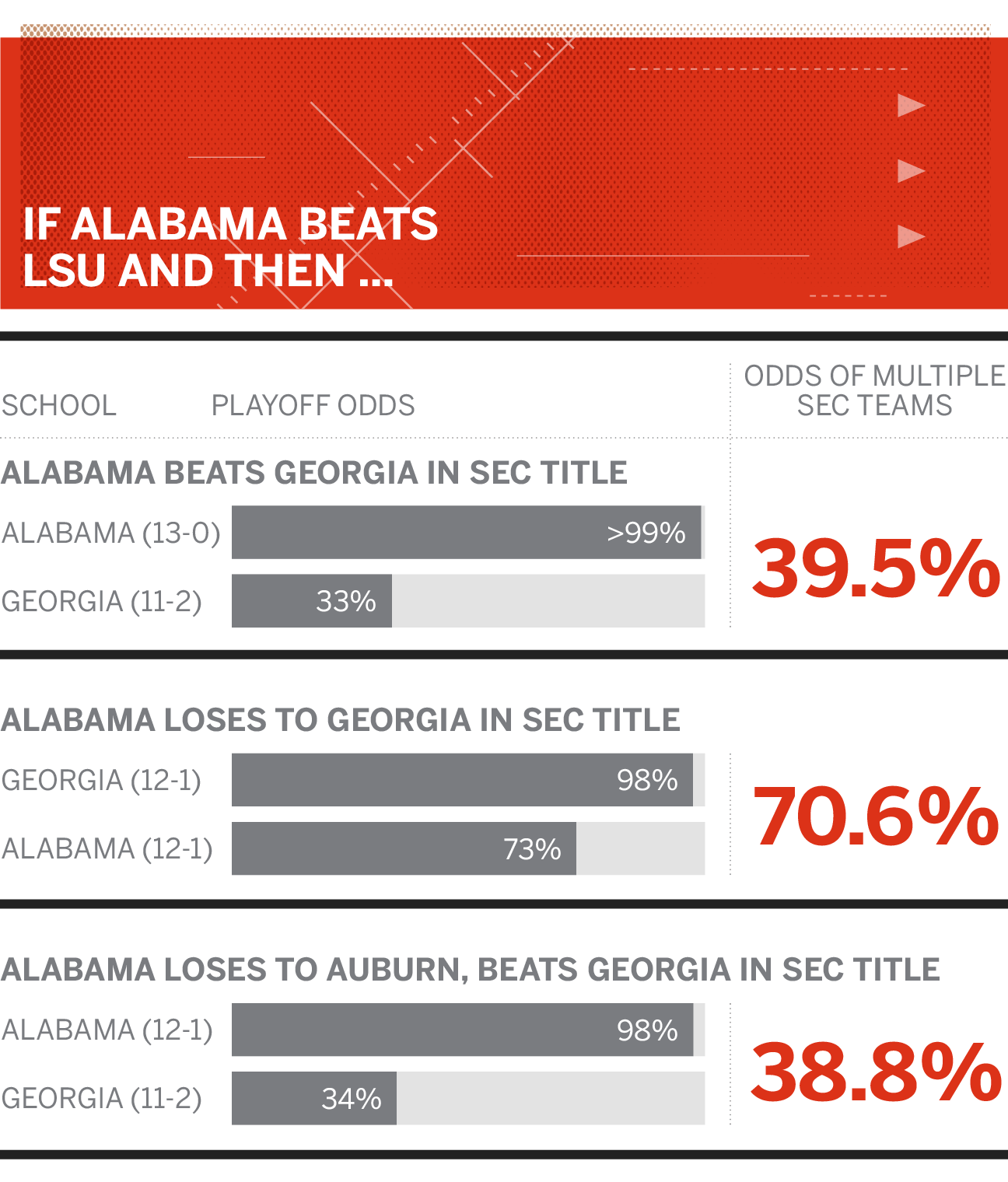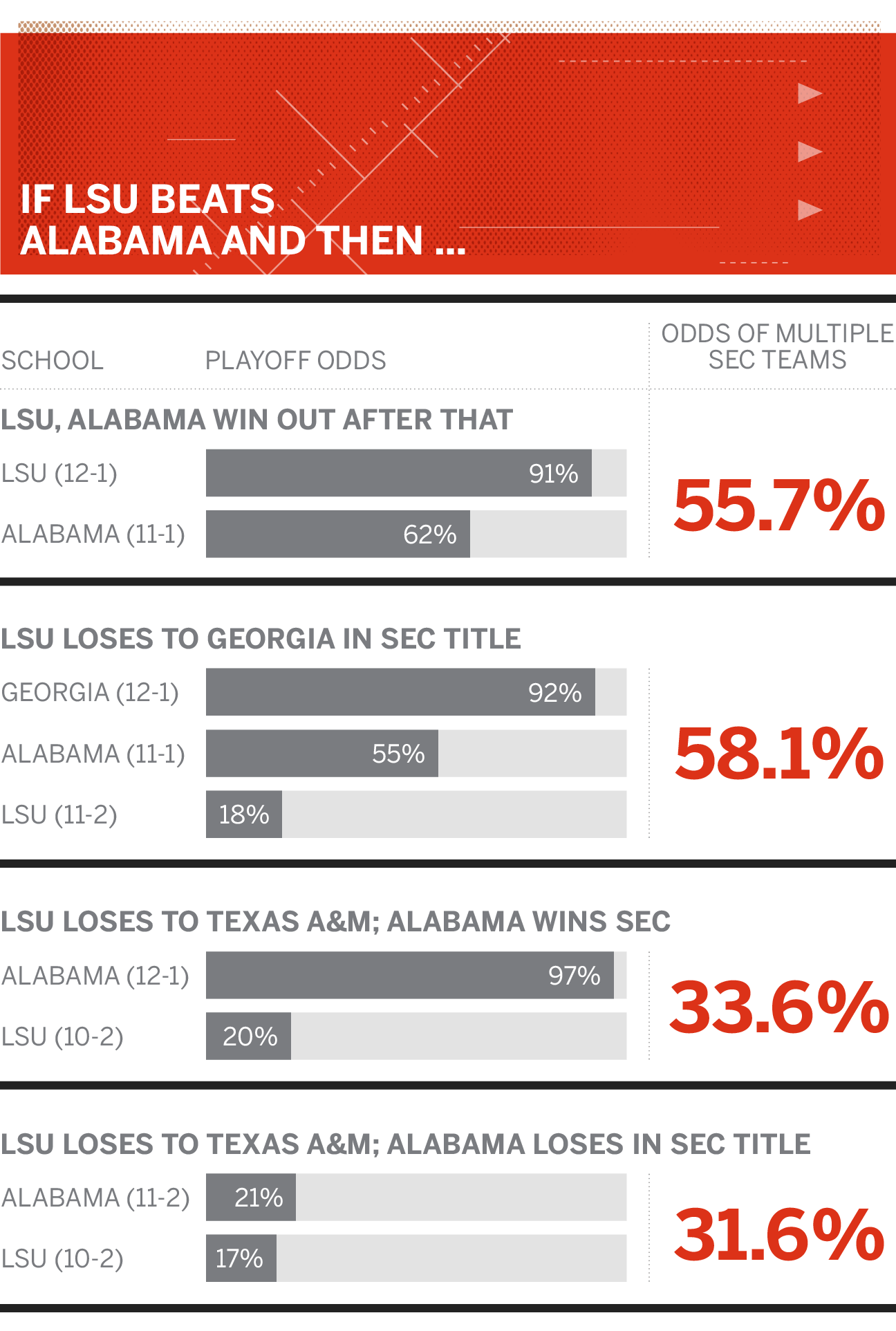 The chaos can easily spread beyond Baton Rouge.
Michigan can lose to Penn State but still win the Big Ten, finishing as a two-loss champ. One-loss Washington State can still win the Pac-12. Notre Dame can lose. The Big 12 can have a two-loss champ.
Then what?
The committee sweats — and we turn to ESPN's Playoff Predictor, a metrics tool developed by ESPN Analytics that runs thousands of simulations to project which four teams will be chosen on Selection Day. It was created using the committee's tendencies over the past four seasons. It factors in Strength of Record, FPI, number of losses and conference championships, and it considers independent status (Notre Dame, which doesn't have a conference title game).
Let's test it and see if a two-loss Georgia team can join SEC champ Alabama in the top four — or if the committee has a better option.
Source: Read Full Article