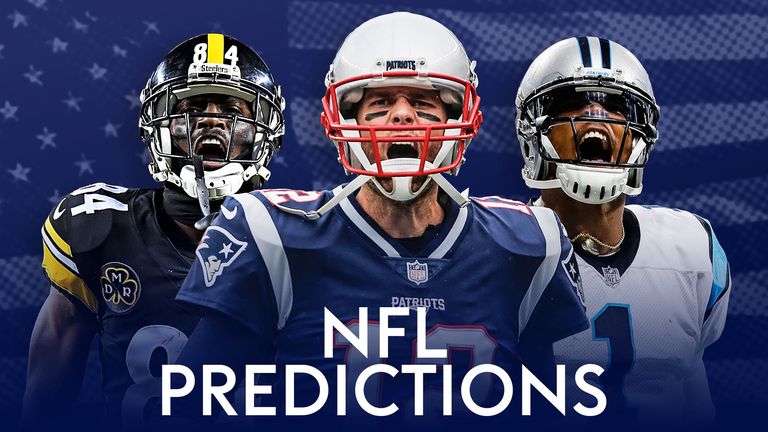 Jeff Reinebold has edged ahead of podcast pal Neil Reynolds by one again as the pair make their Week Eight picks…
Each week, on the Inside the Huddle podcast, Neil and Jeff make their predictions for every NFL game, keeping a tally of their records as the season goes on. Jeff got the better of Neil in Week Seven due to the Washington Redskins' win over the Dallas Cowboys.
2018 Prediction Results
Inside the Huddle is broadcast weekly on Sky Sports and available On Demand.
DOWNLOAD THE LATEST INSIDE PODCAST.
Read on to see Neil and Jeff's Week Eight predictions…
Miami Dolphins @ Houston Texans, Thursday Night Football
Sky Sports Action (407), 12.30am, Friday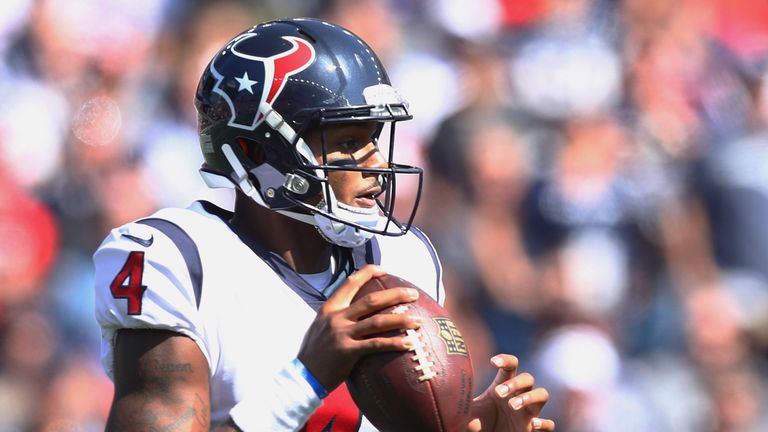 NEIL PICKS: TEXANS
Houston have won four straight after an 0-3 start. Deshaun Watson will be glad he does not have to get on a bus for 12 hours like last week; he's at home and I'm going with the home team.
JEFF PICKS: TEXANS
I like Houston. I like the direction this team is going in. The defense is better and wide receiver DeAndre Hopkins is playing at such a high level right now.
Philadelphia Eagles @ Jacksonville Jaguars, NFL Sunday LIVE
Sky Sports Action (407), 12.30pm, Sunday @ Wembley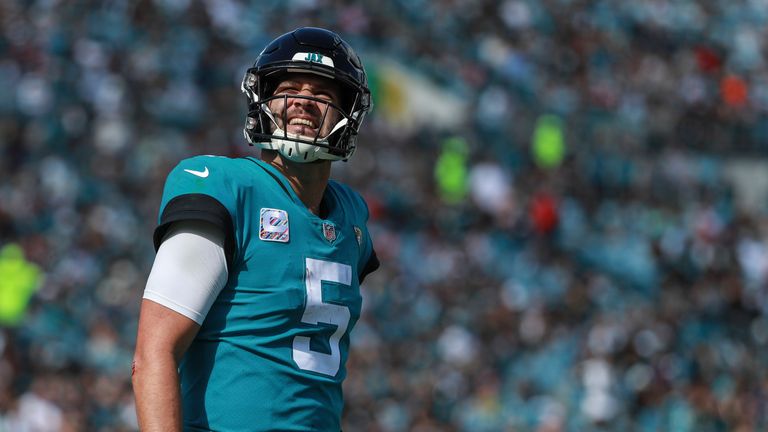 NEIL PICKS: EAGLES
This is real tough one to choose which gets us started on Sunday at Wembley. I trust the Eagles just that little bit more. There have at least been signs of life from them in recent weeks. The Jags are on the edge of being a broken team, so this is a critical game for them.
JEFF PICKS: JAGUARS
It is a critical game for both teams. For Philadelphia to stand a chance of getting back in the playoffs, they have to get going. It's not quite a 'must win' just yet, but they have to get some positive traction as Washington are playing well right now and leading the NFC East. I hear what you're saying about Jacksonville, but they're used to playing in London (and playing well), so I think that will help them. I'm backing them to eek out a close win.
Baltimore Ravens @ Carolina Panthers, NFL Sunday LIVE
Sky Sports Action (407), 5pm, Sunday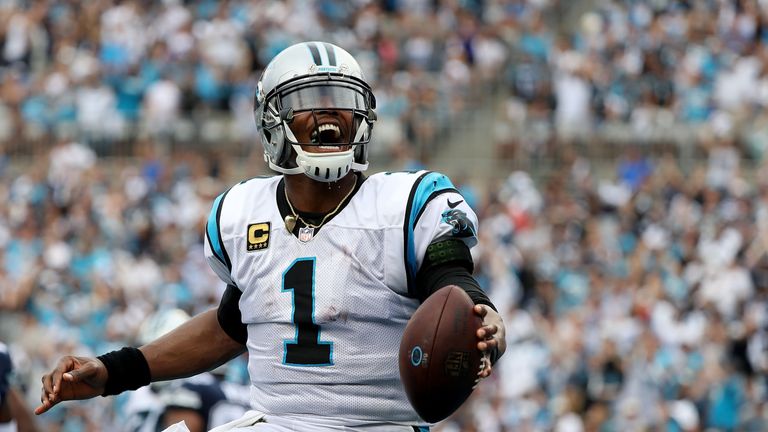 NEIL PICKS: RAVENS
Baltimore showed me enough on defense last week. They kept Drew Brees in check for a lot of that game. I think the Ravens can go into Carolina and win this one on the road.
JEFF PICKS: RAVENS
I agree with you. I think that Ravens defense is very good. The thing that Baltimore hadn't shown me was that they could diversify the offense. If they can continue to do that, this is a really good football team. People are sleeping on this team right now, but I think we're going to see the Ravens in the playoffs.
Green Bay Packers @ Los Angeles Rams, NFL Sunday LIVE
Sky Sports Action (407), 8.25pm, Sunday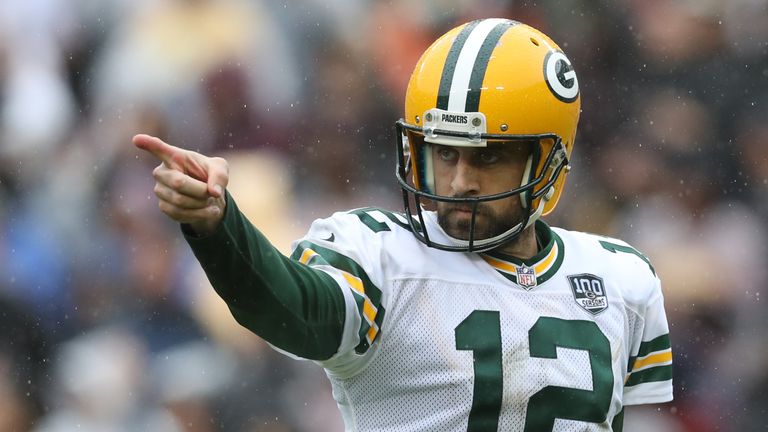 NEIL PICKS: RAMS
Obviously, Aaron Rodgers is sensational. But, his mobility is still affected by this niggling knee injury. I've got to go with the Rams as they're the more complete teams than the Rodgers-led Packers.
JEFF PICKS: RAMS
I agree with you. I think Green Bay will put up some points, but this game would scare me as a Packers fan. You've got Aaron Donald, Ndamukong Suh and all of those other guys on the Rams defense rushing the passer – Rodgers is going to take a bunch of hits in this game. You know he'll compete, but I just hope he is still standing on two feet by the end of the game.
New Orleans Saints @ Minnesota Vikings, NFL Sunday LIVE
Sky Sports Action (407), 12.10am, Monday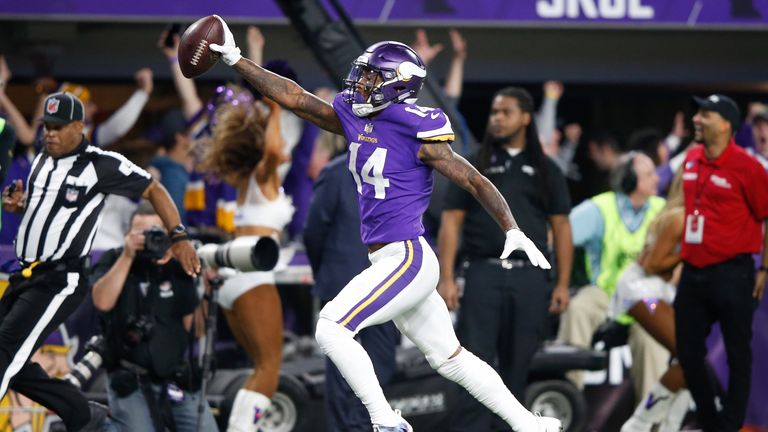 NEIL PICKS: VIKINGS
This is a good game! I'm going with the Vikings at home. I think they've steadied the ship; they're not perfect, but I think they have shown an ability to score points on offense and there are some signs of life again on defense.
JEFF PICKS: VIKINGS
I think the Vikings are a better overall football team.
New England Patriots @ Buffalo Bills, Monday Night Football
Sky Sports Action (407), 12am, Tuesday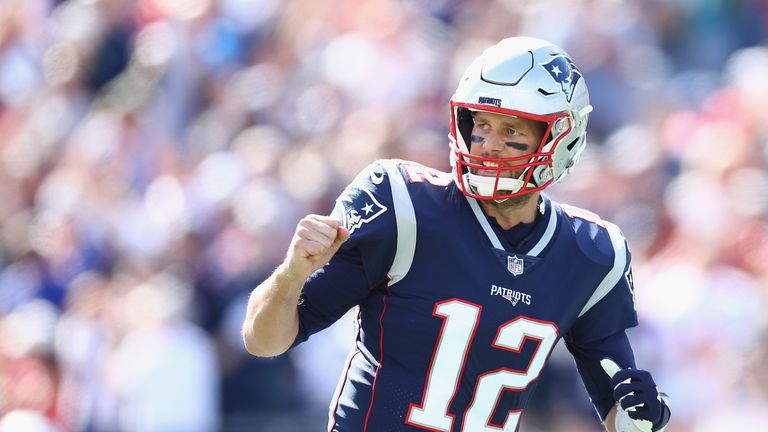 NEIL PICKS: PATRIOTS
I can't see any way that the Bills win this on Monday night. New England all the way.
JEFF PICKS: PATRIOTS
The Patriots are the Patriots and the Bills are the Bills.
Week Eight Predictions
Every Sunday, Sky Sports is your home of the NFL in the UK, with three live games and Redzone and you can join in the conversation by making sure you follow us @SkySportsNFL for behind-the-scenes coverage, live fixture announcements and much more.
Source: Read Full Article