Tom Brady and Aaron Rodgers are set to square off on Sunday Night Football, and it's not even the biggest matchup of the weekend. That's how packed Week 9 is with intrigue, from Brady vs. Rodgers to an always-tough Steelers-Ravens showdown to a battle for pole position in the race for the NFC's No. 1 seed between the 6-1 Saints and the 8-0 Rams.
We'll take you game by game to reveal how our experts picked the lines earlier in the week while also sharing our thoughts on survivor pool picks for Week 9 and showing you all the great places you can find NFL picks talk throughout the week. Let's get to it.
What NFL picks can you make with confidence in Week 9? And what Super Bowl contender goes down hard? Visit SportsLine to see which NFL teams are winning more than 50 percent of simulations, all from the model that has beaten 98 percent of experts over the past two years.    
Lions at Vikings
Time: Sunday, 1 p.m. ET (FOX)  
Open: Vikings -6.5
Current: Vikings -5.5
"I tried to believe in the Lions for a few weeks. It didn't go so well. They lack the kind of pass rushers I believe can really make Kirk Cousins squirm and while the run defense is better with Snacks Harrison there, it still could be a major issue. Taking Golden Tate out of their lineup certainly doesn't it make more difficult for Mike Zimmer's defense to defend. After a blowout loss to the Saints, I can't see the Vikings bringing anything less than their best stuff into what is a huge divisional game for them. This is the first of three straight NFC North games that will likely dictate the outcome of that division, and with the Vikings getting healthier on offense and defense, I expect them to start making a statement here." — Jason La Canfora on his Week 9 best bets
La Canfora is 12-6-1 on his best bets this year after a 2-1 week, and he has two more picks he loves in Week 9.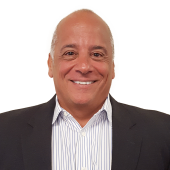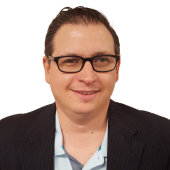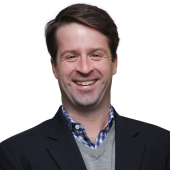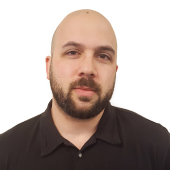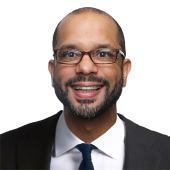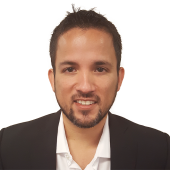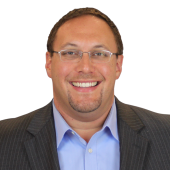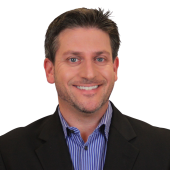 Chiefs at Browns
Time: Sunday, 1 p.m. ET (CBS)  
Open: Chiefs -8.5
Current: Chiefs -8
"The Browns' one strength is their defense, which is third in DVOA and first in takeaways. The problem is, the Chiefs don't seem to care about how good an opposing defense is — no matter what, they're scoring points and taking care of the ball. … For the Browns to hang around, they'll need turnovers. I don't see them getting those turnovers against an offense that knows how to protect the ball. The Chiefs have given the ball away only seven times." — Sean Wagner-McGough, who's laying the big number on the road with the Chiefs
Wagner-McGough is 25-14-1 on his best bets this season, so you'll want to check out who he has in his Week 9 column.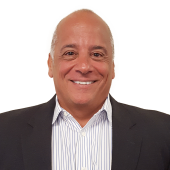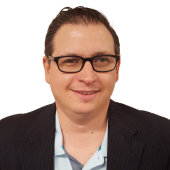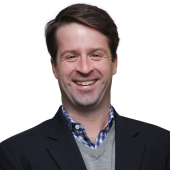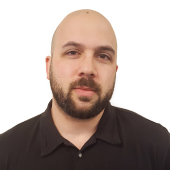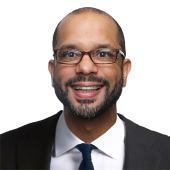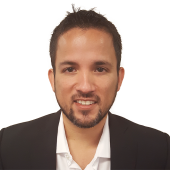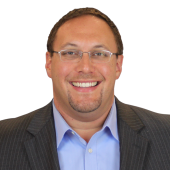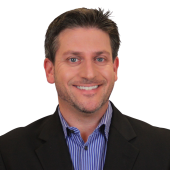 Steelers at Ravens
Time: Sunday, 1 p.m. ET (CBS)  
Open: Ravens -3
Current: Ravens -2.5
"I'm not sure what Le'Veon Bell's ultimate plan is this year, but whatever it is, it's not working. I mean, any plan that costs you $6.8 million in salary definitely isn't a good plan and that's how much money Bell has already lost out on by sitting out for the past eight weeks. … The only player in the NFL in a weirder situation than Bell might be Joe Flacco and that's because I think Ravens fans are now actively cheering for the team to lose just so Flacco will get benched in favor of Lamar Jackson. … I'm not sure Jackson is the answer in Baltimore, but I'm also not sure that Flacco is. One thing I am sure of though is that the Steelers are going to get revenge for their 26-14 loss to the Ravens in Week 4." — John Breech, who has the Steelers winning by a field goal
You can all of Breech's picks in his Tuesday column, including what he's thinking in the big Rams-Saints and Packers-Patriots matchups.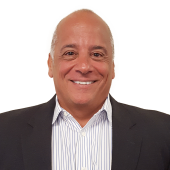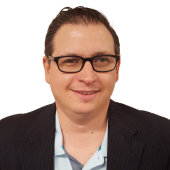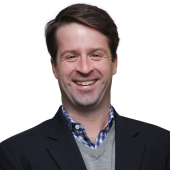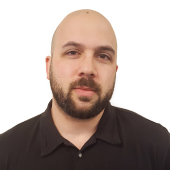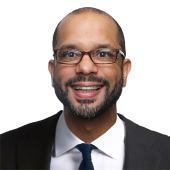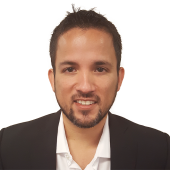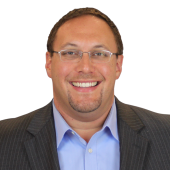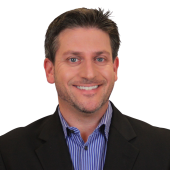 Buccaneers at Panthers
Time: Sunday, 1 p.m. ET (FOX)  
Open: Panthers -6
Current: Panthers -6.5
If you did the smart thing in Week 4 and used the Packers as your survivor play over the Bills, there's a good chance you still have the Panthers in your pool of possible picks. Now is the time to fire them. For one, the Panthers are 5-2 and rolling after two wins against potential playoff teams in the Eagles and Ravens. They've also won nine straight at home and are 24-6 SU in their last 30 at home. They haven't lost at home as more than six-point favorites since 2009 and are 38-6 in that situation all-time. Sure, Ryan Fitzpatrick could always harness some magic and pull off the upset. But I trust the Panthers at home better than this week's big favorites on the road, and Carolina is playing four road games in their next five, with the only home spot coming against a solid Seahawks team. If you don't use the Panthers now, don't plan on using them at all.
But that's just my opinion. SportsLine expert Mike Tierney has a different take on who to select in survivor pools this week, which you can check out over at SportsLine.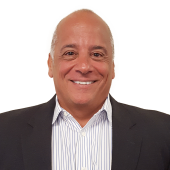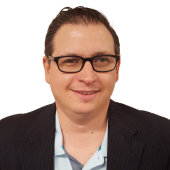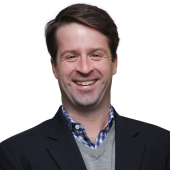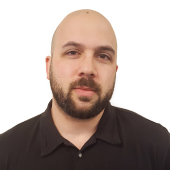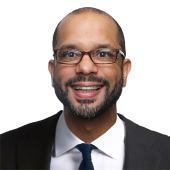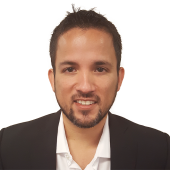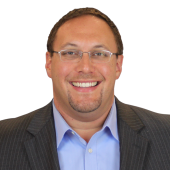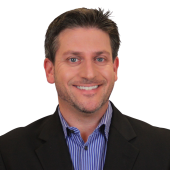 Jets at Dolphins
Time: Sunday, 1 p.m. ET (CBS)  
Open: Dolphins -3
Current: Dolphins -2.5
"Brock Osweiler has started the last three games for the Dolphins and he could make it four this Sunday; it's still unclear if Ryan Tannehill, who is battling a shoulder injury, will be ready. The Dolphins won the Week 2 matchup in New York, 20-12, and on paper they're the better team; according to Football Outsiders they're 11th in efficiency while the Jets are 20th. And while both teams have similarly efficient defenses, New York's offense has struggled. That's not really a surprise given that rookie Sam Darnold has eight career starts, but the Jets need a win to get back to .500 while the Dolphins (4-4) can stay within sight of the Patriots (6-2) with a victory." — Ryan Wilson, who has the Jets winning 20-18
Wilson is 74-45-2 straight up after an 11-3 week. What other upsets is he calling for this week? You can find every team he likes in his Wednesday picks column.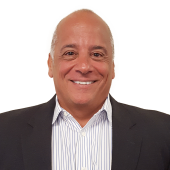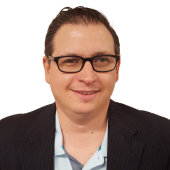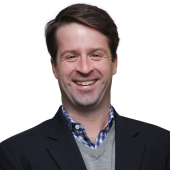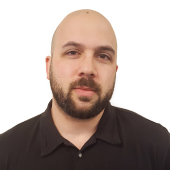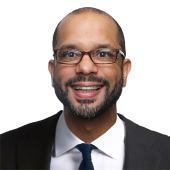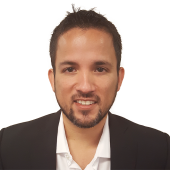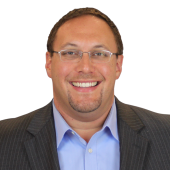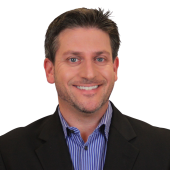 Falcons at Redskins
Time: Sunday, 1 p.m. ET (FOX)  
Open: Redskins -2.5
Current: Redskins -2
"The Falcons are coming off a bye, so they are rested. They are also really coming on as an offense, which will challenge a good Redskins defense. Atlanta is third in passing yards, while the Redskins are 13th in passing yards allowed. Look for a big game from Matt Ryan as the Falcons win on the road." — Pete Prisco on his Week 9 best bets
Prisco is coming off a 4-1 week in his best bets after being done in by an Adam Thielen fumble that lead to the Saints winning with ease. He loves a side in both the Vikings and Saints' games this week as well. Which ones? Check it out in his Week 9 best bets column.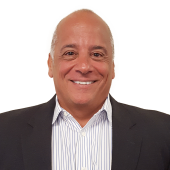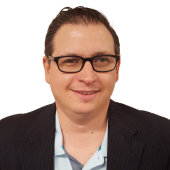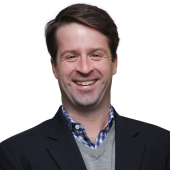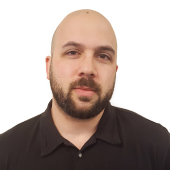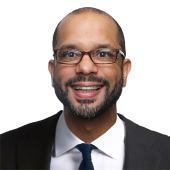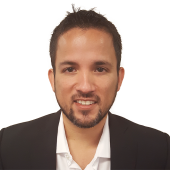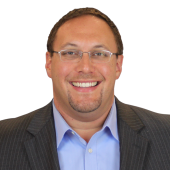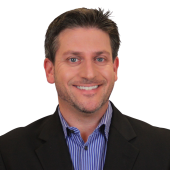 Bears at Bills
Time: Sunday, 1 p.m. ET (FOX)  
Open: Bears -8.5
Current: Bears -10
"Do you trust the Peter Man? The Peter Man has his own form of Fitzmagic. He can pull a pick-six out of a hat in a moment's notice. Well, betting on a Buffalo team led by Nathan Peterman is a terrifying proposition, but I'm not betting on Peterman as much as I'm betting on the Bills defense here. It's a defense that was able to stifle and harass Tom Brady most of Monday night's game, and the Bills would have covered if not for the Derek Anderson pick-six in the fourth quarter. So, yes, you'll be spending this game living in fear of the pick-six. But even so, I'm not at a point in my life where I'm willing to trust Mitch Trubisky as a double-digit favorite on the road against a defense that can get after the QB a bit and is very good against the run." — Tom Fornelli, who has the Bears winning 23-14 this week.
Fornelli has two more picks he likes as part of his best bets column for Week 9.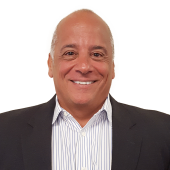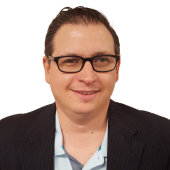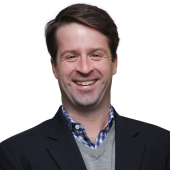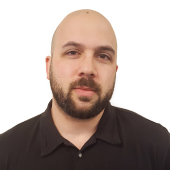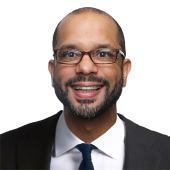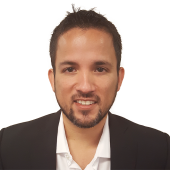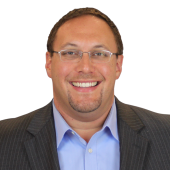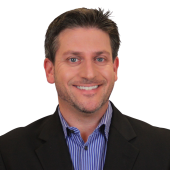 Texans at Broncos
Time: Sunday, 4:05 p.m. ET (CBS)  
Open: Broncos -1
Current: Broncos -1
"Houston's on a huge winning streak right now, having won the last five games. They deserve credit for annihilating the Dolphins on Thursday night last week but I'm not sure it's the greatest five-game streak on the planet. Denver is quietly seventh in overall DVOA this year and its performances this year might not be as bad as we think. They've played the Rams once and Chiefs twice — those are three of their four losses and they came by a total of 14 points. Houston is dangerous against the run, so this is going to require Case Keenum to show up in a big way, but I think he can do it with Emmanuel Sanders and Courtland Sutton, the latter of whom will be highly invested to produce at a high level on a day when the Broncos are honoring Demaryius Thomas, who was traded to the Texans before the deadline. Thomas shouldn't provide too much help for Deshaun Watson, who will be seeing a lot of Von Miller on Sunday." — Will Brinson on his Week 9 best bets
Brinson is focusing on a couple short home favorites and banking on a couple of teams he trusts in situations that aren't that easy in his Week 9 best bets column.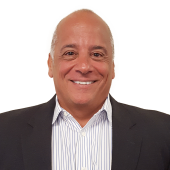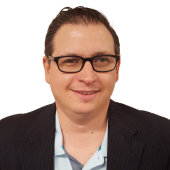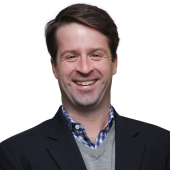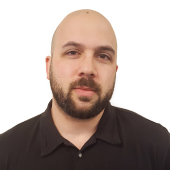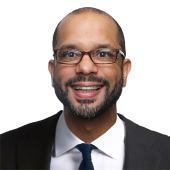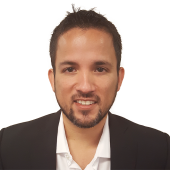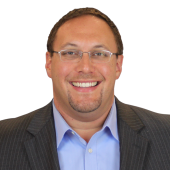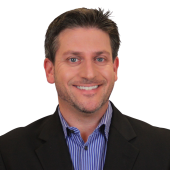 Chargers at Seahawks
Time: Sunday, 4:05 p.m. ET (CBS)  
Open: Seahawks -2
Current: Chargers -1
"The stats love the Chargers, but you can't go against Seattle at home with how well the team is playing right now. The Seahawks have had just two home games this year yet sit with a 4-3 record and winners of four of their last five games, with the loss being by just two points to the 8-0 Rams. The team is also 12-0 at home against AFC teams since drafting Russell Wilson. The Chargers meanwhile remain without Joey Bosa, and his absence has them lagging behind in generating pressure on QBs. Seahawks get the win." — R.J. White on his SuperContest picks for Week 9
I've cashed in the contest twice in the last three years, and now it's time to go on a run and push my hit rate from 54.1 percent toward the 60 percent plateau needed to compete. Check out all five of my plays at SportsLine, and use promo code WHITE to get your first month for $1.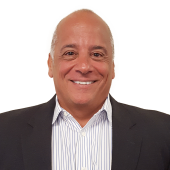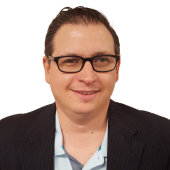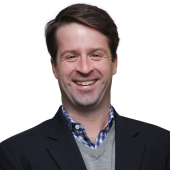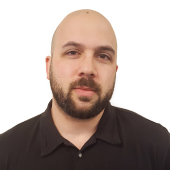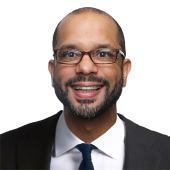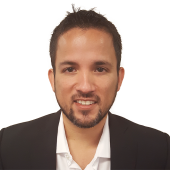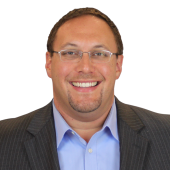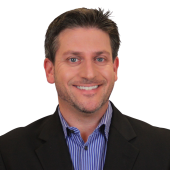 Rams at Saints
Time: Sunday, 4:25 p.m. ET (FOX)  
Open: Rams -1
Current: Rams -2
"Don't overthink Rams-Saints. New Orleans might be the home team, but the Rams are the better team. Los Angeles goes into New Orleans and walks out with a win." — CBS Sports HQ host Nick Kostos   
Kostos shot out to a 23-12 start in the Las Vegas SuperContest, and he's looking to bounce back after a rough week by making the Rams one of his five contest picks in Week 9. He's joined by a cavalcade of NFL betting experts each Sunday at noon ET for SportsLine Edge, where the team goes through the NFL slate each week and shares what you have to know before placing your bets. Be sure to join them at noon ET on Sunday over at CBS Sports HQ, your 24/7 home for news, analysis, Fantasy and gambling insight, and more.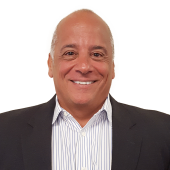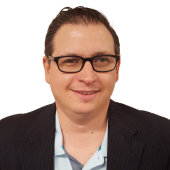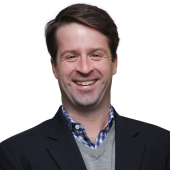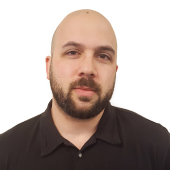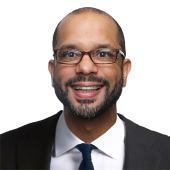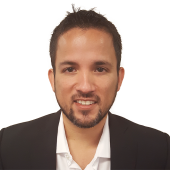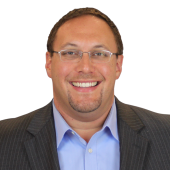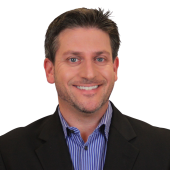 Packers at Patriots

Time: Sunday, 8:20 p.m. ET (NBC)  
Open: Patriots -6.5
Current: Patriots -5
In a straight-up, pick'em format, the SportsLine proprietary computer model went 176-80 last season and beat over 95 percent of CBS Office Pool players in 2016 and 2017, performing better than 98 percent of experts tracked by NFLPickWatch.com during that span. Additionally, it went 48-34 on all A-rated picks last season, and $100 bettors who followed it the past two seasons are up nearly $4,000. 
The model was a blistering 13-1 straight-up last week. Additionally, it was a strong 6-0 on all top-rated picks in Week 8, including nailing the Redskins (-1) over the Giants and the Seahawks (+3) over the Lions. That perfect mark in Week 8 improved its overall run to 68-43 on all top-rated picks. Anybody who has been following those picks is way, way up.
Now, it has simulated Packers vs. Patriots to produce a strong play against the spread. I can tell you that the model is leaning toward the Over, but it has also locked in a top-rated point-spread pick that hits in 60 percent of simulations. You absolutely need to see it over at SportsLine before you lock in your own picks.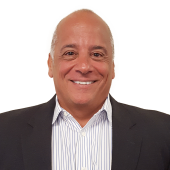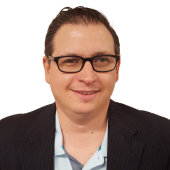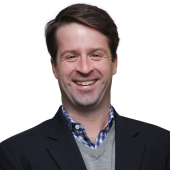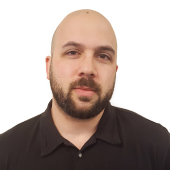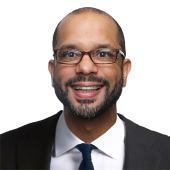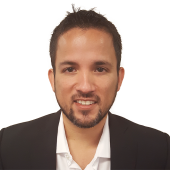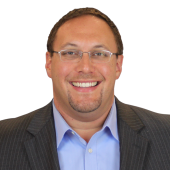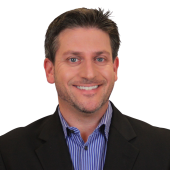 Titans at Cowboys
Time: Monday, 8:15 p.m. ET (ESPN)  
Open: Cowboys -4
Current: Cowboys -5
Pete Prisco: "I just can't see why Dallas is laying 6.5 [in the SuperContest] unless I got a giant fish hook in my mouth, because it doesn't make any sense to me. They're not that much better, they're a field goal better at best cause of the home-field advantage. Makes no sense, so I like the Titans." 
R.J. White: "And they really don't have a good home-field advantage." 
Prisco: "No, they haven't won much there." 
White: "Dallas usually plays better on the road. When I do my weighted home-field numbers, they have the least HFA in the league. I give them 1.5 points of home field. So if they're going to be three points, they better be better than the team they're playing anyway. I don't know that they're that much better than Tennessee in the first place. 6.5 is just crazy value on Tennessee. 
Will Brinson: "Yeah, I had a 3 [point play] on Tennessee but I would have been good with a 4 as well. 51 percent of the bets on the Titans but 82 percent of the money on the Titans."
That's from the Friday edition of the Pick Six Podcast, hosted by Will Brinson five days a week. It's all the things you're looking for: news, fantasy, picks, really, just football stuff for football people. If you haven't subscribed yet, what are you waiting for? Subscribe: via iTunes | via Stitcher | via TuneIn | via Google Play.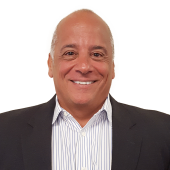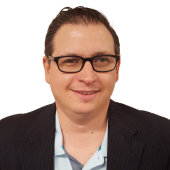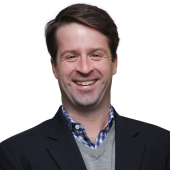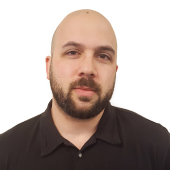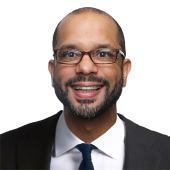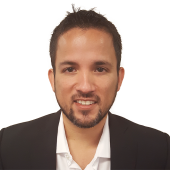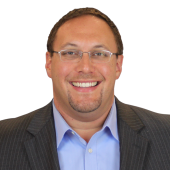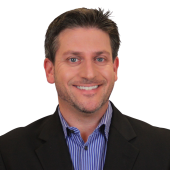 Thanks for checking us out, and good luck with your picks in Week 9!
Source: Read Full Article