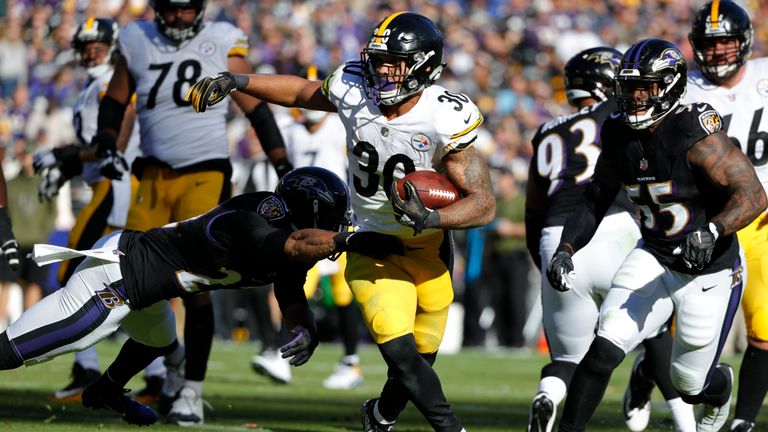 The Pittsburgh Steelers took a greater grip on the AFC North with a battling 23-16 victory over divisional foes the Baltimore Ravens on Sunday.
The win for the Steelers (5-2-1) is their fourth straight since losing to Baltimore in Week Four. The Ravens (4-5), meanwhile, have suffered four defeats in five since to slip out of contention.
James Conner continued to shine for Pittsburgh, accounting for 163 yards from scrimmage and a touchdown reception from Ben Roethlisberger, who threw two TDs and ran in for another. Conner became the first player in Steelers history with 10 touchdowns through the first eight games of a season.
The Ravens had the NFL's No 1 defense coming into the contest, but conceded 395 yards to the Steelers offense, while they struggled to score on offense, returning three field goals from trips to the redzone.
The Ravens opened the scoring on the first of Justin Tucker's field goals in the first quarter, but Pittsburgh answered with a 61-yard scoring drive, finishing with Roethlisberger's strike to Conner.
Antonio Brown improved his streak to six-straight games with a touchdown when he eluded two tackles on his way into the endzone from six yards out in the second quarter. The Steelers stretched their lead further still with a Roethlisberger run for a TD early in the third.
Baltimore came back to within one score of the visitors when finally breaching the goal line on an Alex Collins one-yard touchdown run, but the Steelers kept them at bay in the fourth quarter and held on for a crucial victory.
FIRST QUARTER
Steelers 0-3 Ravens: Justin Tucker 23-yard field goal
Steelers 7-3 Ravens: Ben Roethlisberger seven-yard touchdown pass to James Conner (Chris Boswell extra point good)
SECOND QUARTER
Steelers 14-3 Ravens: Roethlisberger six-yard touchdown pass to Antonio Brown (Boswell extra point good)
Steelers 14-6 Ravens: Tucker 23-yard field goal
THIRD QUARTER
Steelers 20-6 Ravens: Roethlisberger one-yard touchdown run (failed extra point)
Steelers 20-13 Ravens: Alex Collins one-yard touchdown run (Tucker extra point good)
FOURTH QUARTER
Steelers 23-13 Ravens: Boswell 29-yard field goal
Steelers 23-16 Ravens: Tucker 37-yard field goal
Game's key stats
NFL Week Nine early-game round-up
Chiefs 37-21 Browns
Patrick Mahomes passed for 375 yards and three touchdowns as the Chiefs (8-1) beat the Browns (2-6-1), who suffered their fourth-straight loss in Gregg Williams' debut as head coach since taking over for the fired Hue Jackson.
The 300-yard passing performance was the eighth straight for Mahomes, who has 29 touchdown passes for the season already.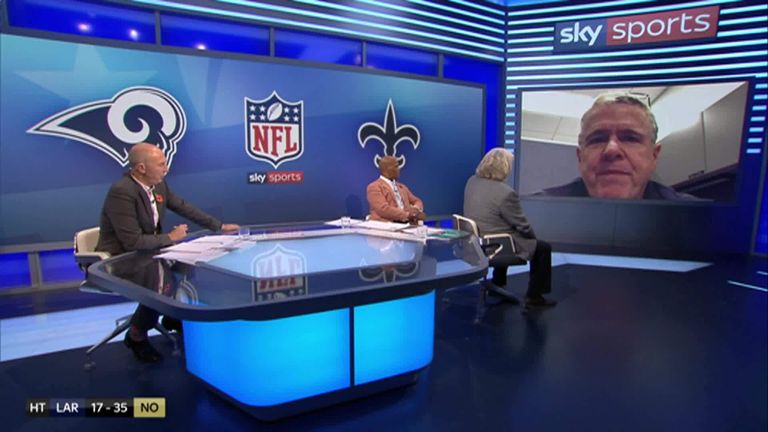 Falcons 38-14 Redskins
Matt Ryan passed for 350 yards and four scores, including Julio Jones' first touchdown reception of the season as the Falcons (4-4) defeated the Redskins (5-3).
Jones had seven catches for 121 yards and caught a 35-yard touchdown pass. Tevin Coleman had two touchdown catches and rookie wide receiver Calvin Ridley had another from 40 yards out.
Bears 41-9 Bills
Jordan Howard ran for two touchdowns and the Chicago defense scored twice in the second quarter as the Bears (5-3) blew out hosts Buffalo (2-7).
The Bills scored a touchdown for the first time in three games but were held to less than 14 points for the seventh time this season and sixth game in a row. They have totalled 96 points through the first nine games, the fewest in franchise history.
Buccaneers 28-42 Panthers
Curtis Samuel and Christian McCaffrey each scored two touchdowns as the Panthers (6-2) won their third game in a row, beating NFC South rivals Tampa Bay (3-5).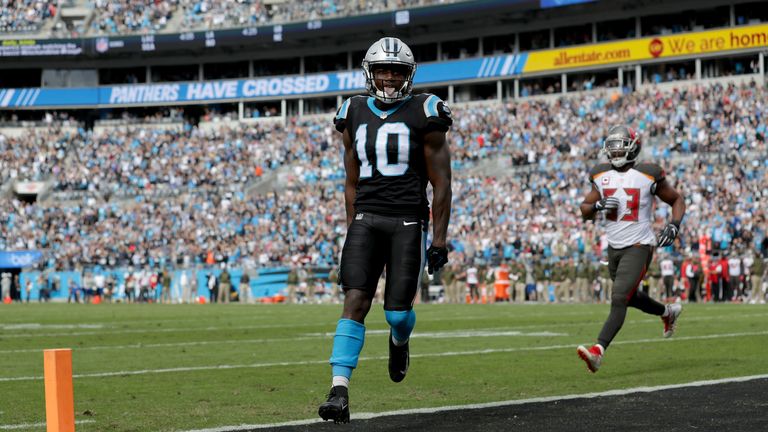 Lions 9-24 Vikings
Danielle Hunter returned a Matthew Stafford fumble 32 yards for a touchdown and the Vikings (5-3-1) defense sacked Stafford 10 times in a convincing win over Detroit (3-5).
Adam Thielen caught a touchdown pass but was limited to 22 yards on four receptions. He entered the game having tied an NFL record by reaching 100 yards receiving in each of the first eight games of the season.
Jets 6-13 Dolphins
Rookie Jerome Baker broke open a close game with a 25-yard interception return for a touchdown in the fourth quarter as Miami (5-4) toppled the Jets (3-6).
Jets rookie quarterback Sam Darnold was intercepted a career-high four times.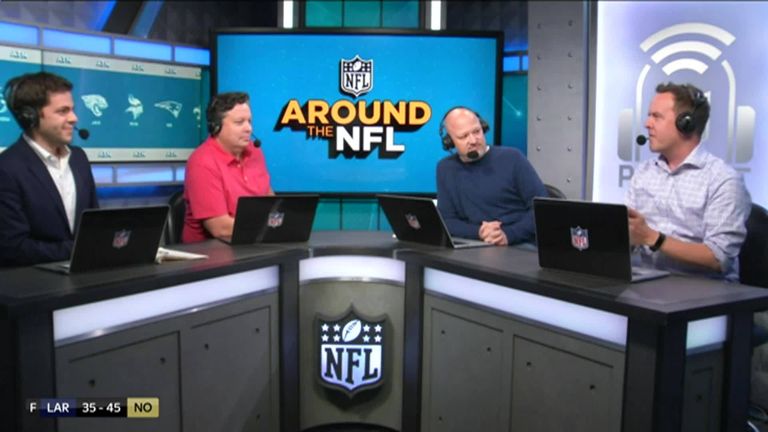 Source: Read Full Article