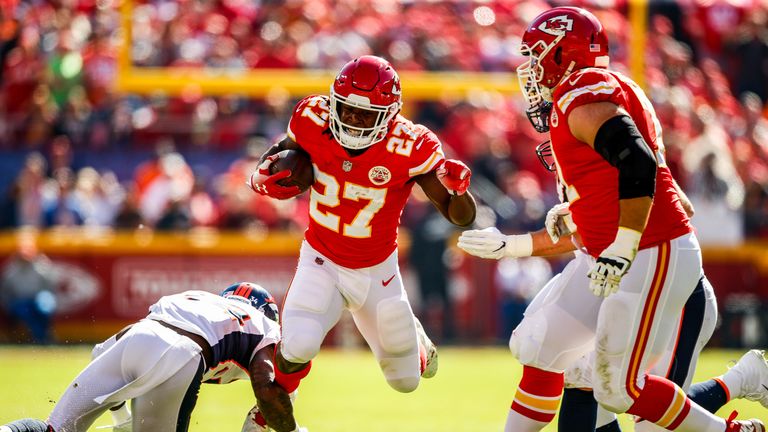 There is seemingly no stopping the high-octane Kansas City Chiefs offense!
In their seventh win of the season – a 30-23 beating of the Denver Broncos on Sunday – Partick Mahomes threw a further four touchdown passes, one of which to Kareem Hunt, with the running back hurdling a Broncos defender on his way into the endzone.
Click on the video above to watch Hunt's sensational scoring play, as the second-year star catches, runs, hurdles a tackle and then bulldozes his way in for a 23-yard score as the Denver defense desperately tried to stop him.
Every Sunday, Sky Sports is your home of the NFL in the UK, with three live games and Redzone and you can join in the conversation by making sure you follow us @SkySportsNFL for behind-the-scenes coverage, live fixture announcements and much more.
Source: Read Full Article