Two years after losing his mother, Caleb Farley was motivated to protect his only living parent at all costs. So when the pandemic hit, the Virginia Tech cornerback became the first college football player to opt out, a move influenced by his mom's deep faith and a willingness to be bold and different.
Maiden, N.C. — It had to be someone bold. Someone unflinching, self-assured, steel-nerved.
As COVID-19 wobbled major college football off its $4 billion axis last July, conference commissioners fretted over whether to even put their product on the field, and on an individual level, NFL draft prospects grappled with the very same question. The virus was raging. Case numbers spiked. And only two things were certain about 2020 college football: The season would be disrupted in some measure, and some of the game's draft-worthy stars would opt out.
But who would be first?
It would take someone unconcerned that skipping an entire college season — and losing a year of development — might damage their draft value. After all, this wasn't like opting out of a bowl game; this was volunteering to wedge 20 months between one's last college game and one's NFL rookie debut. And asking pro scouts to lean on 2019 tape to evaluate a 2021 prospect. It would take someone who could ignore backlash from his school's fan base, someone who wouldn't care if other prospects followed suit.
It would take a leader.
It would take a Caleb.
Robin and Robert Farley named their two sons after the biblical Caleb and Joshua, two Israelites among 12 who were sent by Moses to scout the Promised Land. Caleb, above all others, had the gumption to suggest taking the territory occupied by powerful giants. Unafraid of the unknown.
Caleb Farley, after a stellar 2019 season playing cornerback at Virginia Tech, was unafraid to be college football's first opt-out last year in the middle of the COVID-19 pandemic. With roots of Baptist faith sewn in this tiny North Carolina town, he trailblazed for a score of top draft prospects who skipped 2020, including Oregon OT Penei Sewell, Penn State LB Micah Parsons, LSU WR Ja'Marr Chase, Northwestern OT Rashawn Slater and Miami pass rusher Gregory Rousseau.
"He wasn't even 2 or 3 years old when I told my wife he was determined to make a mark somehow," Robert Farley said. "I told her I hoped it would be positive more than negative, but I knew he was going to leave a mark on this world in some kind of way. And it wouldn't be a small mark. He was going to be known."
Farley was uniquely equipped for the fallout of opting out by his late mother Robin's unwavering positive influence. He'd seen her die of cancer after his first semester at Virginia Tech, and he feared playing college football might put him at risk for catching COVID-19 and then unwittingly spreading the deadly virus to the only parent he had left. He knows the biblical story of Caleb well and has found it to be analogous for some of the biggest moments of his life — opting out included.
"Caleb," the highly regarded Virginia Tech corner said, "was a different spirit."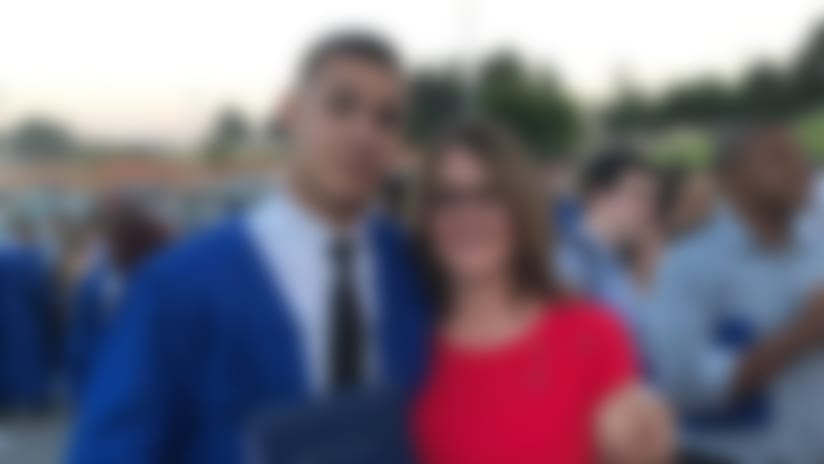 More than anything else, Caleb says, his mother instilled in him an ability to squelch negative feelings — jealousy, pettiness, bitterness — and be guided instead by the best of himself. Her positivity touched the community in ways that were profound and, at times, hard to explain. Once, while driving, she accidentally butt-dialed her boss — she worked in an administrative job at Catawba Valley Medical Center — and he answered his phone to only hear Robin humming and singing hymns in the car. He listened for half an hour.
"People in public conduct themselves one way in public and another way at home — a different attitude or tempo," said Robert Farley. "(With Robin,) what people saw outside the house was exactly who she was inside the house. She was lovely and pleasant. It was something people gravitated to."
Cancer took Robin Farley way too soon, at 53, but if it hoped to limit her spiritual influence on Caleb, it was way too late. He carries her daily, and her voice still speaks to his conscience. As he weighs the world as he was taught it should be against the world as it is, he uses the word conflicted again and again.
"I can't even do some things people my age do. The rap music, I can't really ride in the car and hear some of that with my friends. It conflicts me. It conflicts my spirit because I don't agree with it. To me, a lot of that stuff is evil," Farley said. "I went to parties, but mainly to just get out of the house, talk to girls, but I wasn't a big drinker. I like staying in my right mind. It's conflicting. Sometimes I'd stand there watching some of what was going on, and it would conflict me. Half of me would say, it's cool, it's just fun. Half of me would be conflicted to where I couldn't enjoy myself."
Farley was in middle school when he first learned that breast cancer had attacked his mother. She underwent chemotherapy, shaved her head and beat it back into remission. For a year or two, normalcy returned. Then, cancer did — this time, in her bones. For months, her smiling countenance was unwavering, such that some who knew she was terminally ill, and had seen her in her final weeks, were surprised by the terrible news.
When Farley tore an ACL on the first day of preseason practice as a freshman in 2017, he was redshirted and thus afforded a better chance to spend some time at home — a two-and-a-half-hour drive from Virginia Tech's Blacksburg campus — as Robin's condition steadily worsened. He began making the trip south to Maiden on Fridays and wouldn't always return for class on Monday. He found a rehab facility at home so that his knee recovery wouldn't be interrupted, and he came to realize that an ACL tear — devastating from a purely football standpoint — was something of a blessing, in that he was afforded precious time with his mother.
"Late Sunday nights, Monday, sometimes wouldn't even go back until Wednesday," Farley said. "Tech was so understanding about it. They wanted me in class, but if it wasn't football-related, I didn't really care about it."
In early December, doctors told Robert Farley that his wife's cancer was beyond reversal. To be with his mother in her final days, Farley skipped Virginia Tech's trip to the Camping World Bowl in Orlando, a 30-21 loss to Oklahoma State. He'd hold her hand and play her favorite gospel song — CeCe Winans' "Alabaster Box" — repeatedly. Her nausea was a constant, and near the end, she was in pain in every waking moment.
"It sounds selfish, but she was in so much pain, it was tough to sit around," Farley said. "It was so constant — 24-7. It would hurt you."
Robin Farley died Jan. 2, 2018, just short of the couple's 31st wedding anniversary. Maiden couldn't be much smaller, with a population of just 3,400, yet by the estimate of Maiden High football coach Will Byrne, around 1,000 people paid their respects at the memorial service. Children who survive loved ones frequently respond with something of an emotional and social shutdown during the grieving process.
Caleb was a different spirit.
Robert Farley suspects his son's grief was greater than he let on, but nonetheless, Caleb outwardly projected a level of optimism and peace after his mother's death, much as she did throughout her illness. He encouraged those who loved Robin most, lifting more sorrow than he displayed. Virginia Tech coach Justin Fuente said when he tried to console his player, "Caleb instead made me feel better." Caleb had once hoped his mom could survive long enough to see him play a game for Virginia Tech, but she'd been gone eight months by the time he intercepted two passes against Florida State in his 2018 college debut.
More than three years after her passing, he's now found some solace in her absence.
"She's in a better place now because this world is getting evil. She shouldn't have been here," Farley said. "Every day, the world grows further away from God."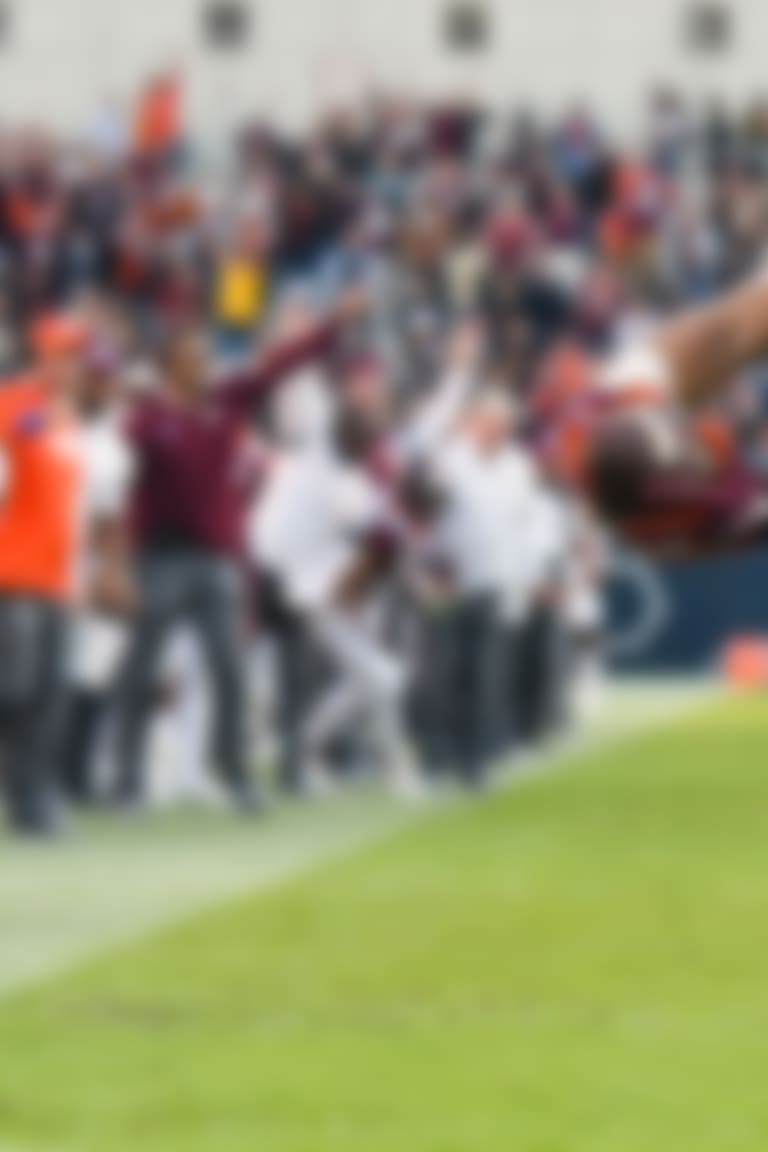 From the first chair at the Farley family's local barber shop, Superior Barber Styling Center in Newton, North Carolina, Robert Farley's younger brother, Elijah, can only call it like he sees it. Located squarely in an area where ACC fans tend to favor Duke or North Carolina, he lets Virginia Tech colors fly high with a "Hokies Fans Only" sign on his wall and a VT mask on his face. A standard cut: $14, just $10 for seniors. Despite being one of his nephew's biggest fans, though, Elijah can't quite bring himself to say Caleb is faster than his brother was.
"Our parents worked so much, they didn't have as much time to push (Robert)," said Elijah, whom Caleb affectionately calls Uncle Chunk. "My brother, well, I think I'll put them a tie. There's no telling how fast Robert could've been with proper training."
Maiden High football fans old enough to remember Robert Farley's playing days aren't all willing to concede the point, either. Robert ran track at Lees-McRae College in Banner Elk, North Carolina, and his older son, Joshua, ran track at Appalachian State with a personal-best 10.64 100-meter time.
Caleb's speed was locally renowned as far back as the first grade, when he challenged his school's fastest sixth grader to a footrace. Of course, he won. Stopwatch thumbs at Maiden High clocked him as fast as the high 4.2s at the prep level, and his speed — more than his throwing arm — was why he played quarterback for the Blue Devils. In an RPO spread offenses that afforded him all sorts of running lanes, he rushed for 2,574 yards and 37 touchdowns as a senior.
At the college level, that speed was instantly validated, as Farley was regarded as the fastest player on the Hokies roster from the moment he stepped on campus. Strength and conditioning coach Ben Hilgart had never seen a GPS clocking of 24 mph until Farley came along and registered a 24.16 while pursuing a long touchdown against Notre Dame in 2018 — and doing it on a tender ankle. When Virginia Tech's freshman classes entered school behind him, he survived all challengers in informal races.
"Some freshmen would walk in and want to challenge him, and he would blow their doors off," Fuente said. "There's always a freshman who shows up and thinks he'll be the fastest guy. Even if the other guys warned him, they'd still want to race, and Caleb would embarrass them."
Caleb, for his part, had a bubbling confidence about the speed he would bring to Virginia Tech's pro day on Friday, until an outpatient surgical procedure on his back derailed his workout. Hilgart said the Hokies don't test in the 40-yard dash, but he fully expected Farley to blister the track had the cornerback been healthy. Farley can't remember the last time he lost a footrace. But when it comes to family, he doesn't mind deferring to the old man.
"I let him have that legend. I'm glad they say he was (equally fast)," Farley said. "Hopefully they say the same thing when I have a son."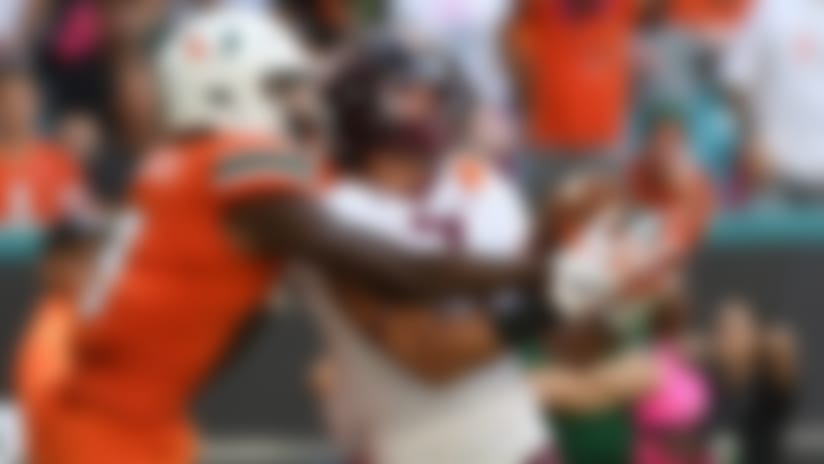 The act of elite-level draft prospects forgoing college football eligibility for the draft, in any of its forms, is universally recognized as a protection of future income.
Top juniors pass on a senior year when all signs point to first-round money.
Top prospects opt out of bowl games to avoid injury.
Caleb Farley is projected to be one of the very first cornerbacks off the board on April 29. But last July, when Farley announced with a short social media video that he was opting out of the 2020 season due to COVID-19, he and his father considered the move as a danger to his draft status, not security for it. Set aside, for the moment, the obvious problem — that 2020 opt-outs, unlike typical early entries, sat out an entire season of football. There was no way of knowing how NFL front offices would compute a lost year of development and year-removed game tape in their evaluations. That notion never bothered Farley like it probably should have.
What was bothersome was what a lost year meant to him, not the league.
He considers the spectacular season he had for the Hokies in 2019 — the only season truly driving his draft stock — to be a mere surface-scratching of his potential. His performance took a quantum leap from 2018 to 2019, when he recorded four interceptions and 12 pass breakups for an ACC-high 16 pass defenses and first-team all-conference honors. But Farley is convinced he'd have made vast improvements yet again in 2020. Indeed, that's the reason he decided not to enter the 2020 draft as a third-year sophomore. He thought playing in 2020 would solidify him as an elite cornerback prospect. Turned out, his 2019 season did that anyway, but he didn't know that when he made the decision to skip his junior year.
"I asked myself, Am I about to walk through this (virus) danger for money?" Farley said. "Honestly, I thought sitting out would cost me money."
On the very day Caleb decided to opt out to protect his family from the virus, he called agent Drew Rosenhaus to tell him two things: that he wanted Rosenhaus to be his agent and that he would be opting out of 2020. Rosenhaus, Farley said, didn't sugar-coat the possibility that sitting out could adversely affect his draft status.
"Drew was real with me," Farley said. "He said, 'Yeah, it might hurt you,' but he was behind whatever I wanted to do."
The conviction that Farley's potential comes with a high ceiling stems from a lack of experience. Heck, he'd never even played defense until 2018. Farley notes he'd never taken on a block in his life in a game, much less covered anyone, until his college debut against Florida State. His two interceptions that night?
"I still felt like a quarterback because that's all I'd ever done," he said. "Felt like a quarterback that whole year."
Briefly tried at wide receiver in practice upon his arrival at VT — he was a pass-catching standout in the Hokies' 2017 spring game, which Robin was able to attend — Farley saw himself exclusively as an offensive player until he embraced a move to cornerback after his knee injury healed.
Said N.C. State assistant coach Brian Mitchell, who was Farley's position coach at VT: "As good as his 2019 was, that's just a piece of what you'll see in his future. … The guy's having to develop all his defensive instincts from the ground up."
Not surprisingly, Farley struggled with his tackling as a freshman in 2018, and while he made strides in that area in 2019, it remains the aspect of his play that NFL scouts see as his weakest point. Legendary VT defensive coordinator Bud Foster, who retired after Farley's stellar 2019 season, acknowledges that while still recognizing vast potential.
"You get quicker guys without the (long speed) and you get longer guys who have great stride length but not much suddenness," Foster said. "Caleb has both. He can transition and come out of breaks like a receiver. He had great flexibility in his ankles, knees and hips for a college guy. He had all that naturally coming in, before we even had a chance to coach him."
Farley looks back on his abrupt transition from offense to defense and recognizes that, for all his ability at cornerback, he's still green. He's still refining the wiring between his brain and every physical skill for the position an NFL club could ask for.
"I don't think the NFL knows how good I'm going to get at cornerback," Farley said. "In the next five, 10 years, if I'm not one of the best corners to play the game in a long time, I'll feel like I've wasted what I've got."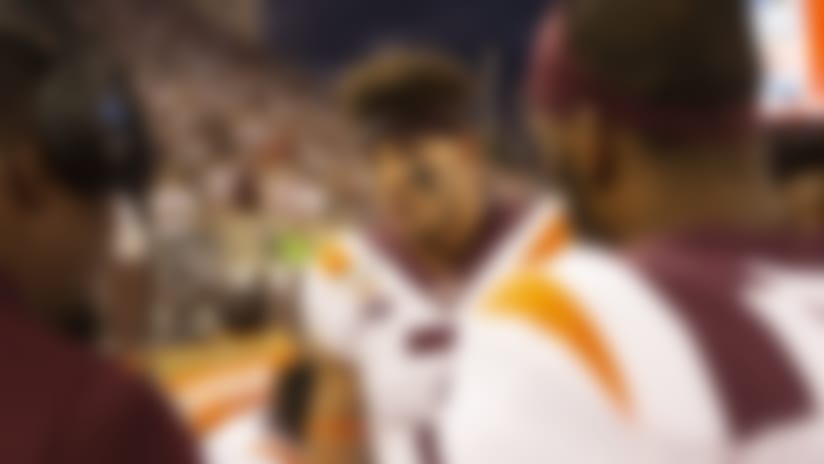 A few days before traveling to Virginia Tech to meet with NFL personnel on VT's pro day, Farley took a nostalgic drive around Catawba County. The tiny neighboring towns of Maiden and Conover both claim Farley as their own; he grew up in both — on dirt bikes and four-wheelers and sledding snow-covered hills in the winter, with a deep network of friends and cousins.
This was his father's home, and his father's father's home.
Uncle Chunk's barber shop, where the school bus dropped Caleb off; Mount Olive Baptist Church, where he spent many an hour; and South Brady Avenue, where he drove for his first driver's license exam, are all within a stone's throw of one another. Farley beams at every family landmark and begins to explain why the risk of unwittingly spreading COVID-19 to his dad was so prevalent in his mind as the virus ripped through the U.S. last summer.
"Me and my dad have gotten a lot closer now that I'm older. I trust him so much," he said. "He's always led me in the right direction, but always gave me the freedom to make my own decisions, and even my own mistakes."
Nearby Hickory, Catawba County's largest city at about 40,000, drove the economy here for decades and billed itself as the Furniture Capital of the World. Along I-40 East, Hickory Furniture Mart beckons from the sign for Exit 125. Hickory White, at 119 years old, remains among the oldest furniture factories in America. But the industry doesn't thrive here like it once did, and that much is apparent as Farley zips through the places he remembers most: the homes of his closest friends; an all-night skating rink; Majestic Community Park, where Fourth of July cookouts stapled the summer; and Southside Cemetery, where his mother rests. It's also a flawed place — Farley points to a large rebel flag along one highway and says plenty more of them fly around the county — but it's still his flawed place.
His paternal grandparents, married 60 years and counting, were factory workers — his grandfather at a frame factory for Null Industries, his grandmother a yarn maker at Maiden Knitting Mills. Caleb's dad left college to come home and work in the furniture business also, as an upholstery trimmer. Robin's spiritual influence on their children was profound, to be sure, but Robert's blue-collar parenting hand was strong in its own right.
"When it came to school, my dad told us to treat the janitor the same as you'd treat the principal," said Caleb's older brother, Josh.
Tim Stanley, who coached Caleb's first youth football team, the Newton Wolverines, recalls Caleb as one of the smallest players on the field. Fast as lightning, but seemingly fragile at "60 pounds soaking wet." Robert would walk up to Stanley before each game and simply say, "Take care of my boy."
More than a decade later, as Caleb toiled with whether to opt out, health risk outweighed draft-value risk. His only thought: "Take care of my dad."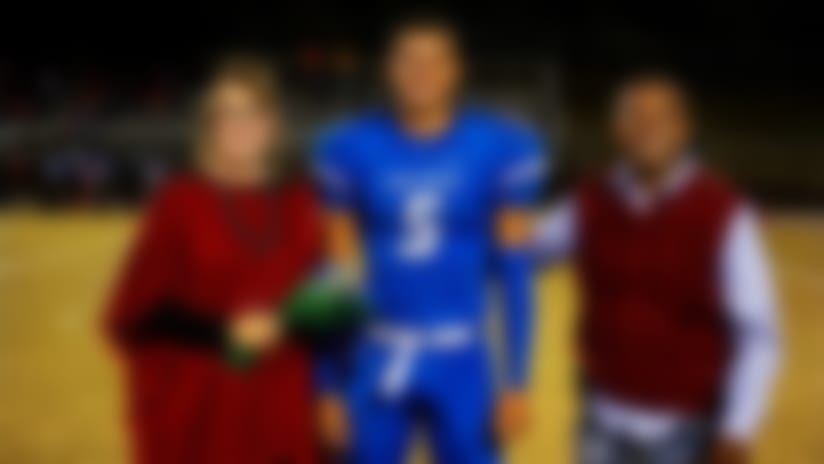 When Virginia Tech players dispersed and went home last March due to the virus, Farley came home and began spending an inordinate amount of time with his father.
"Almost 24-7," as Uncle Chunk described it, and their bond grew all the tighter. At the same time, there were signs that Caleb wasn't approaching COVID-19 with the same attitude of invincibility that healthy people of his age might have. Travel for spring break? Plenty of college kids did so, but Farley was hunkered down in Catawba County. Before the barber shop closed, he wouldn't come around if it was full. He began investing more time in absorbing news reports, mostly through television or Google searches, educating himself on COVID-19's spread. What he saw disturbed him. Conversations with his brother routinely centered on COVID news. Summer's hot weather was supposed to have helped suppress transmission, yet cases were on the rise.
"Even if someone was around, just one person that he didn't know, you could kind of see an alarm go off with him," Elijah Farley said. "He'd just go to another room."
When Virginia Tech's players began team workouts in July, more alarm bells went off for Farley. For one thing, he had no interest in cutting off personal contact when his dad came to campus — they were too close for that — and that contact weighed on his mind as he learned more about COVID-19's threat to older adults. As the U.S. case count breached 4 million and deaths surged past 150,000, college football programs across the country, albeit under protocols, were attempting to move forward.
"What are we doing?" Farley recalls thinking. "I thought we were waiting for this to settle down?"
One of his Hokies teammates, with no symptoms, took a COVID test from his family doctor, more on a whim than out of concern, and came up positive. Farley began to feel at risk. Safety measures employed at the Hokies' late-July workouts, primarily what Farley described as lacking in masking and distancing, weren't reassuring. Farley would later detail those concerns in writing as part of a column by NBC Sports' Peter King, and said he's since been asked by NFL scouts on Zoom interviews why he did so.
"(I told them) I didn't tell one lie," Farley said. "I was never saying what they were doing was wrong, but just because other people may be comfortable (with certain protocols), that doesn't mean I have to be comfortable."
A couple days before he made his decision final, Farley came across a lengthy list of NFL players who already had opted out of 2020. He wondered what pros deciding to defer millions of dollars to avoid the virus suggested about amateurs like him facing the same decision. Fuente had told not only the team but all coaches and support staffers that opt-outs would be welcome back in 2021 with open arms and no hard feelings.
Farley's wheels were turning.
"If my mom and dad were both alive and were back home in Maiden, I might've felt totally different," he said. "But once I started having concerns, I wasn't ignoring it like a lot of guys my age. I didn't have that luxury."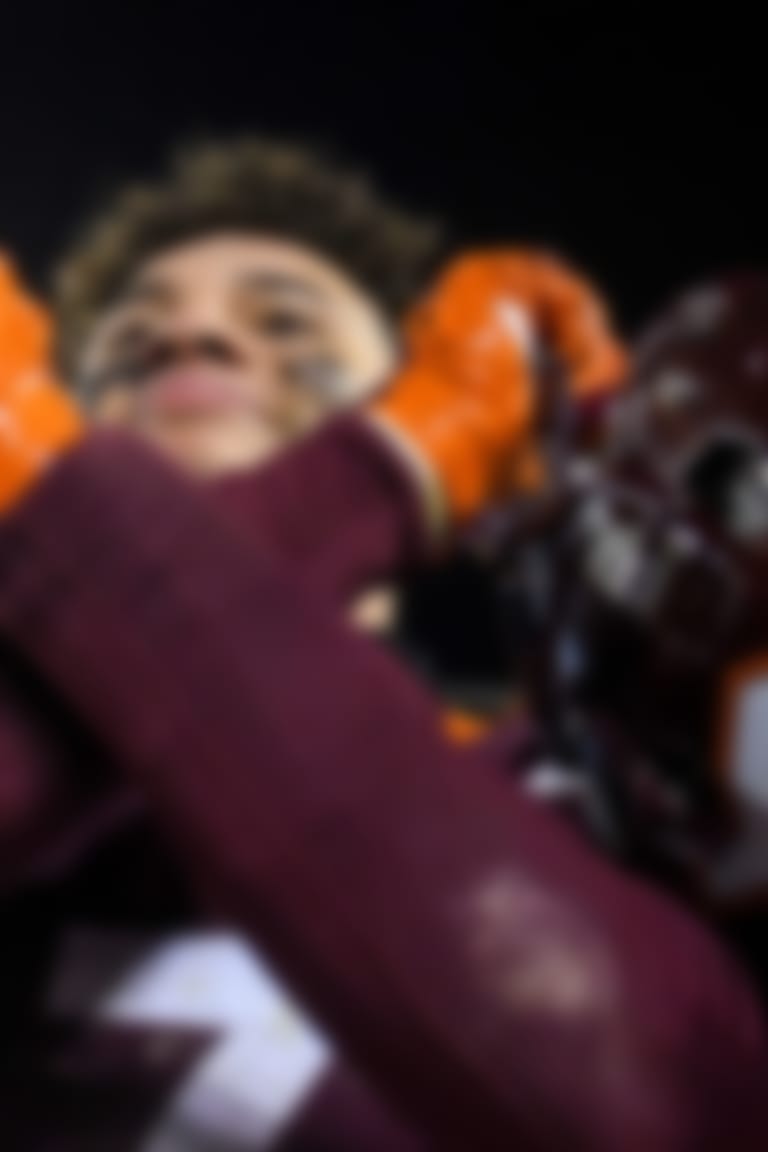 It happened fast. Less than a week after the first thought of opting out entered Farley's mind during a team workout, his bags were packed. The final decision didn't include a big circle of advisors; just Farley, the blessing he knew Robin would have given, and the person he sought to protect: Robert.
"I don't want to be here," he told his dad on July 30. And after the call to Rosenhaus and a sleepless night, he visited Fuente's office the next day to tell him he wouldn't play in 2020.
A few hours later, he was back in Catawba County, and — flanked by Robert and Elijah — posted a video to Instagram explaining his decision. Looking back, he's got nary a regret, and being the first draft prospect to dive into the unknown of a year away from the game didn't even really occur to him as bold.
"If I'd been the only person to do it, I'd have never thought about it again. It wasn't a business move or a strategic move, it was a 'me' move. A heart move," Farley said. "It was what was going to help me sleep better at night. It was real. I didn't have to wait for anyone to make that decision before me. I didn't care if the NCAA was going to play or not. It was about right and wrong, and staying (at VT) was wrong for me. It could've been right for a lot of people, but for me, at the time, it was wrong."
Occasional doubts? Yes, he had them, but armed with his mother's gift of shedding the negative, he was able to squelch those thoughts as quickly as they entered his mind. For a while, a single refresh on his social media accounts would load dozens if not hundreds of notifications. He didn't bother to look unless he needed to laugh.
About a week after he opted out, one of Caleb's Virginia Tech teammates — tight end Chris Cunningham — lost his father, a 48-year-old police lieutenant in Jacksonville, Florida, to COVID-19. Caleb shakes his head thinking about that and how he felt reaching out to Cunningham to console him. He touches the right side of his neck, dragging an index finger down a small tattoo reading "Psalm 91." It's a prayer of protection, he said, and an easy metaphor for COVID-19 with its references to thousands falling amid pestilence and plague without touching someone of faith.
Who would be first?
It took a Caleb.
"I'm trying to make it cool," Farley said, "to be a different spirit."
Follow Chase Goodbread on Twitter.
Source: Read Full Article