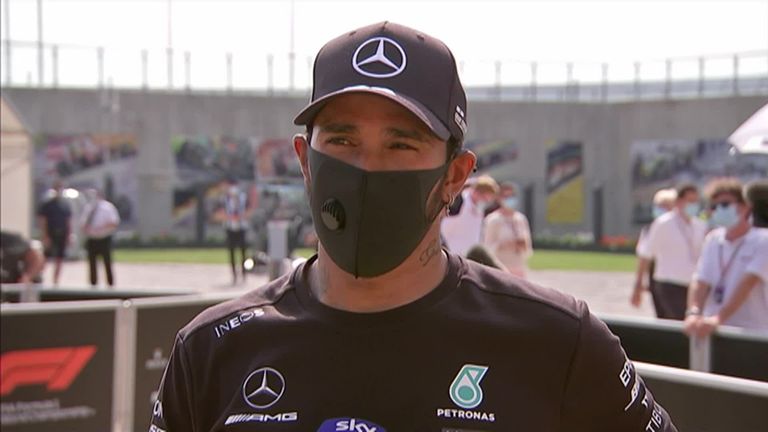 Lewis Hamilton admitted Max Verstappen's win at F1's 70th Anniversary GP was "definitely unexpected" as big favourites Mercedes struggled with their tyres in the Silverstone heat to lose their unbeaten 2020 record.
Hamilton and pole-sitter Valtteri Bottas were expecting another head-to-head battle on Sunday – at the same track where they were dominant in the British GP – but instead it was Verstappen who stormed through.
Race report: Verstappen shocks Merc for victory
Key to Red Bull's first win of the season was tyre management and strategy, and Verstappen, who started on the hard tyre from fourth, comfortably beat Hamilton despite his late charge to overtake Bottas for second.
"It was a massive challenge," said Hamilton after the race. "Firstly, congratulations to the Red Bull team and to Max. They definitely didn't have the qualms we had today."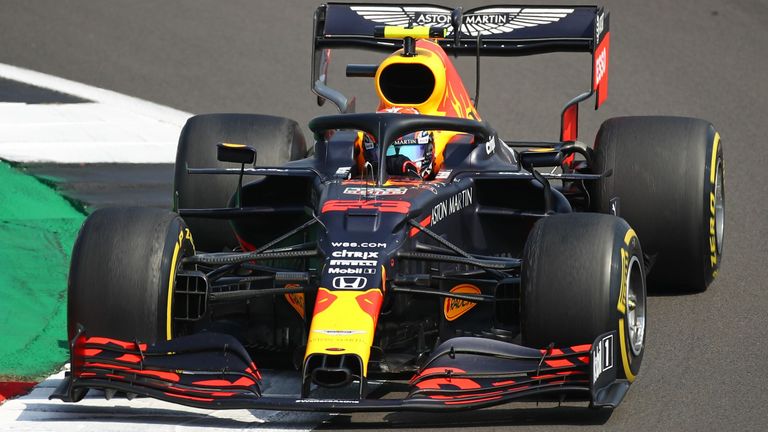 Both Hamilton and Bottas suffered big blisters on their tyres during the race, and not being able to keep up their usual pace in the heat – it was over 30 degrees celcius on Sunday afternoon – appears Mercedes' weakness.
"[It was] definitely unexpected to have the blistering as hardcore as we experienced," Hamilton stated.
"I'm sure the team will be working as hard as they can because we've not had that [tyre issues] before. I don't know if anyone struggled with blistering like we did."
Hamilton to Sky F1: 'A real shock'
Verstappen started on the hard tyre compared to the Mercs on the mediums and that extended first stint helped him on his way to his first Silverstone victory.
Hamilton added to Sky F1: "It was such a difficult race. I love a challenge, but it was just an unexpected challenge that we had.
"Last race we had understeer and we were struggling with more front tyres blistering, and then this weekend it was the complete opposite. And there was nothing you could do. A real shock.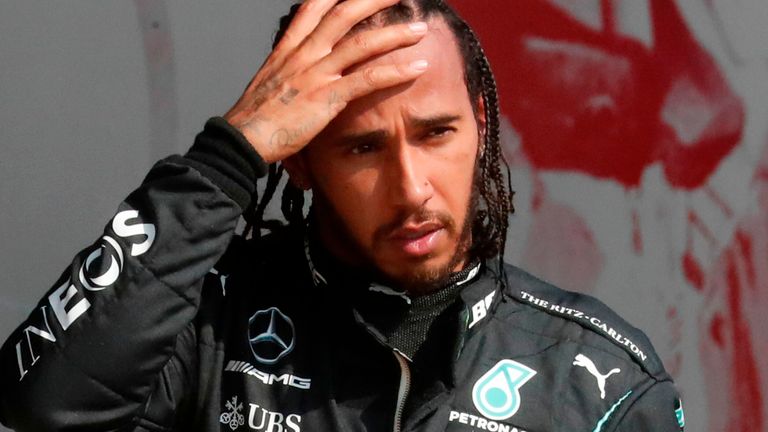 "I was really grateful I was able to extend the second stint. I was thinking whether to stay out [for a one-stop] but I think Max would have caught me, and if the rear goes that's a spin. So credit to the team."
Asked if Mercedes could have done anything to prevent Red Bull's triumph, Hamilton responded: "Could we have done better? For sure. If we had done hard-medium-hard [rather than medium-hard-hard], maybe.
"But I still think they would have won."
Bottas: We were 'sleeping' as a team
Hamilton's day, however, wasn't nearly as frustrating as Valtteri Bottas'.
Bottas was ahead of Hamilton throughout the race but with Mercedes matching Red Bull's second-stop strategy with their lead driver, he was a sitting duck when Hamilton came charging in the closing stages.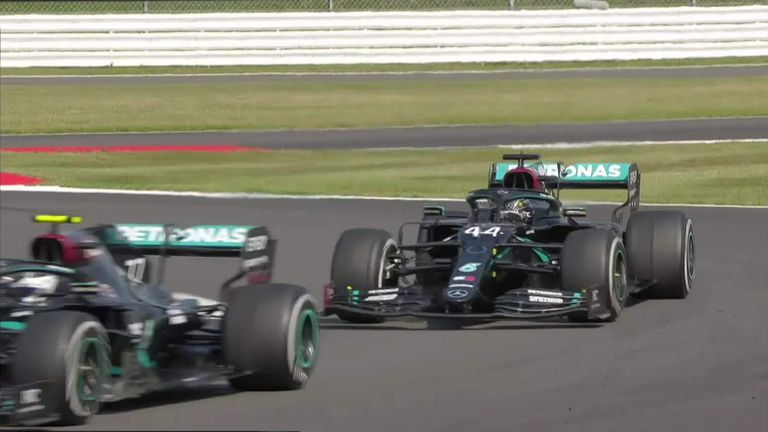 He slipped to third after Hamilton's overtake, and is also now third in the championship.
"A win should have been possible today," insisted Bottas,to Sky F1. "The pace was good.
Source: Read Full Article