Lewis Hamilton needs only to finish seventh in Sunday's Mexican GP to clinch a fifth world championship here at the circuit named in honour of the country's greatest drivers, brothers Pedro and Ricardo Rodriguez.
And after an extraordinary second practice session on Friday afternoon that may be all he and Mercedes can aspire to.
As Max Verstappen and Daniel Ricciardo dominated both sessions in their Red Bulls, Renault showed uncharacteristically swift form with Carlos Sainz third and Nico Hulkenberg fifth, sandwiching Sebastian Vettel's Ferrari.
Then there was Brendon Hartley, hellbent on proving that Toro Rosso should keep him alongside the returning Daniil Kvyat in 2019, taking sixth ahead of Hamilton, US GP winner Kimi Raikkonen and Mercedes number two Valtteri Bottas.
Que passa? That was a good question.
Red Bull like this high-altitude track, where the air is 20 percent thinner. That means that despite running maximum downforce as they do in Monaco and Hungaroring, drivers nevertheless have less actual downforce.
When you drive a car designed by guru Adrian Newey you can expect a bit more 'aero grunt' than your rivals, but the scary thing for everyone else was that Verstappen said he was having engine problems on his fastest lap of 1m 16.720s.
"It's all over the place and the engine isn't doing what it should be doing," he reported to his crew, "we need to look into this."
So what might he had done with the car fully au point? And, more importantly, did it mean for the pacesetter when his car shut down and rolled to a halt in the final stages of the afternoon session?
"Today has been really good, better than expected," Verstappen said. "Not just for me but for Daniel also, it's nice to have us both at the top. We have a very good car at this circuit, good downforce and good mechanical grip. This was already clear from Monaco earlier in the year and you can see again it is working really well here. If you have good grip you can make quite a big gap quickly because the surface is quite slippery out there. As always there are areas to improve but for now it's looking good.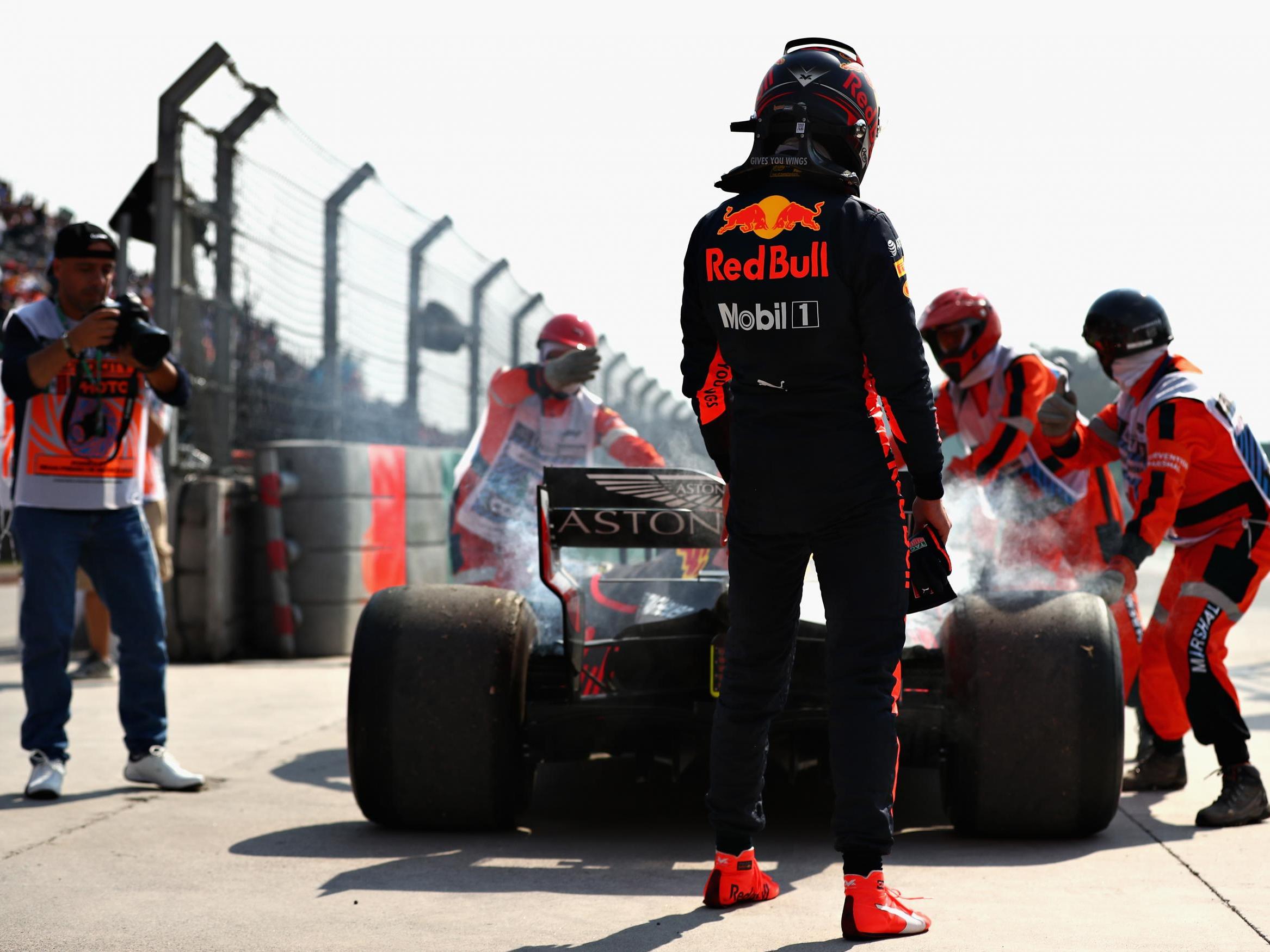 "I said in Japan that it was one of my worst Friday's in F1, this has been one of the best. The car was quick here last year but after today I think we are more competitive than 2017. We think I had a small issue with hydraulics at the end but we haven't been able to check the car yet. We are not too concerned ahead of tomorrow, the guys will investigate this evening but hopefully it is a quick fix."
Ricciardo was only 0.153s adrift on 1m 16.873s, as Sainz's 1m 17.953s fractionally aced Vettel's 1m 17.954s. Hulkenberg did 1m 18.046s, Hartley 1m 18.061s, Hamilton 1m 18.100s, Raikkonen 1m 18.133s and Bottas 1m 18.140 as local ace Sergio Perez delighted the crowd with 10th fastest 1m 18.167s. All of the times were set on Pirelli's fastest compound the hypersoft.
Ferrari did a lot of running in the morning, back-to-backing the old floor with which Raikkonen won in Austin last weekend, and the new one that was put aside there when the weather restricted dry-road running.
And mystery still surrounded which rear wheels Mercedes ran – those which have a tyre cooling effect, or those which don't and were substituted in Austin, perhaps to Hamilton's detriment, following threats of a protest by Ferrari who regard their primary function as being aerodynamic rather than cooling.
Mercedes had sought and received the go-ahead from the race stewards to use the former wheels, having already been told that they comply with the regulations by the FIA, but nobody was saying which were actually used today.
"The round ones," a facetious PR man suggested helpfully. It transpires that they used the 'aero' wheels, apparently to little avail.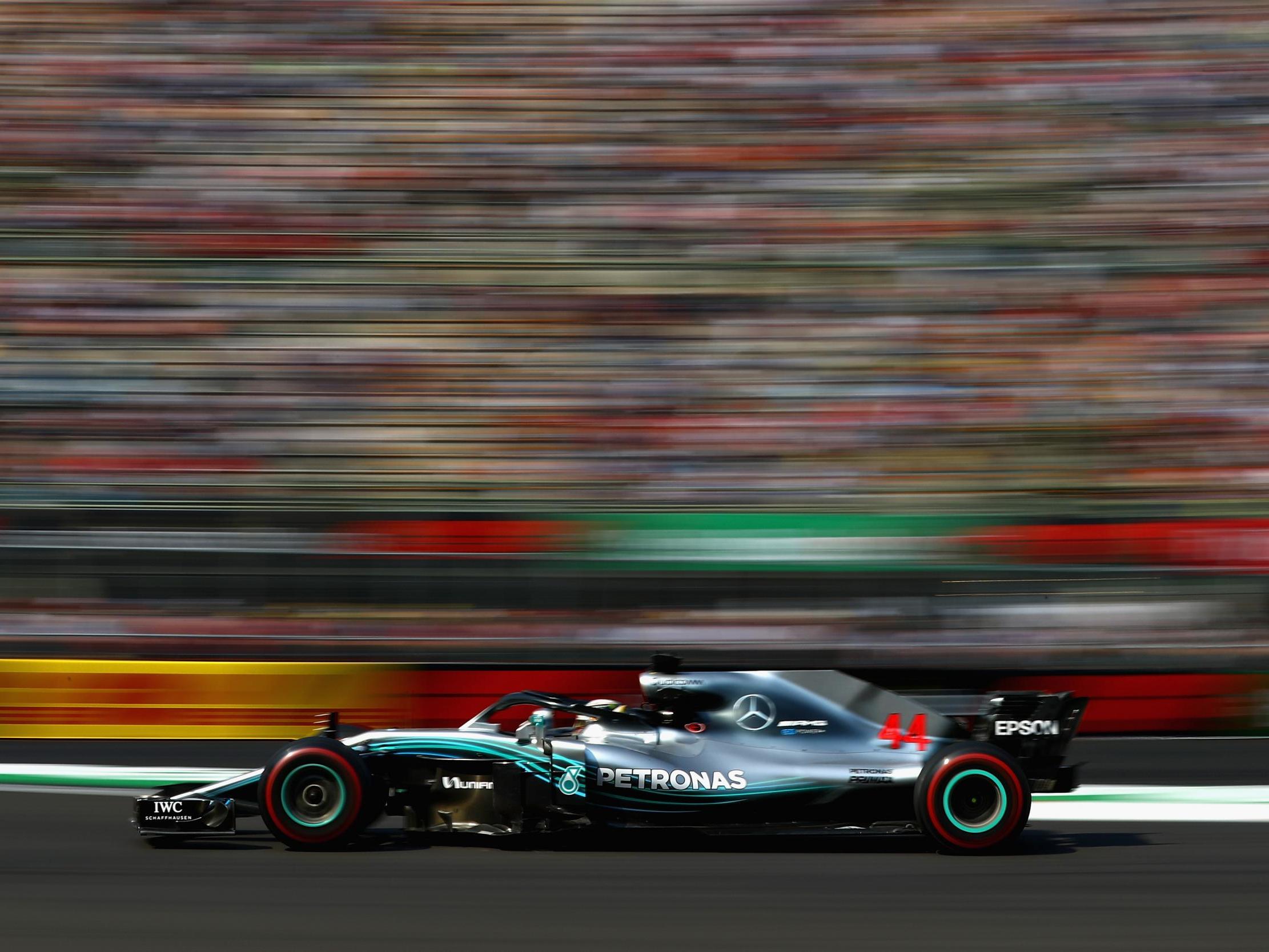 Neither story fully explains why Ferrari and Mercedes underperformed so badly, or why Vettel was 1.234s off Verstappen's pace, and Hamilton 1m 380s, let alone why some of the leading midfield teams were so close to them.
"The car was good in some places, but not so good in others," Hamilton said. "It's not about one particular area; there are lots of different things that we can improve. It was difficult with the high track temperatures, which were melting and graining the tyres, but a lot of people were experiencing that today. We run the biggest wings at this track but are still quite quick on the straights because of the altitude, but then there's not a lot of grip through the corners, even on the hypersoft tyres.
"We've got some ground to catch up on, so we're now going to go through everything in the debrief and look at all the details to find some answers. Red Bull seem out of our reach at the moment, Ferrari are right there with us, but we're here to try and compete, so we will do the best we can to have a real race."
Doubtless both Ferrari and Mercedes will be closer to the pace tomorrow, as is the way of things once the engineers have digested the day's gathered data in their evening debrief, but it casts doubts over the chances of either team challenging for the win. As far as pride goes, that would be a blow to Hamilton. But it could be much more serious for Vettel, who needs to win with Hamilton lower than seventh, if he is to keep his title chances on life support with two races remaining after this one.
Follow the Independent Sport on Instagram here, for all of the best images, videos and stories from around the sporting world.
Source: Read Full Article