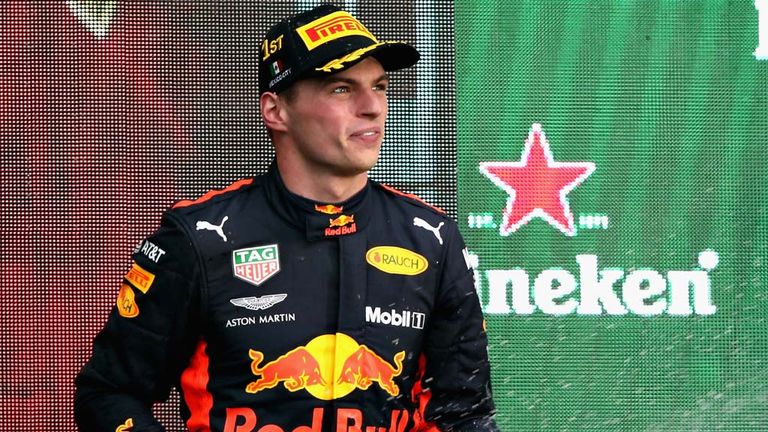 If a "super angry" Max Verstappen can perform like this on three hours' sleep, maybe every driver should try it? Verstappen dominated the whole weekend – minus the final 75 seconds of qualifying – but was simply sublime on Sunday; acing his start and then controlling the race, showing maturity beyond his 21 years.
"He's got an old head on young shoulders and we've said that about champions in the past," enthused Sky F1's Martin Brundle. "He's just coming together as a racing driver in every respect."
Verstappen deserves credit for this run of form. Since winning his first race of the season in Austria, Red Bull's bonafide star has barely put a wheel off-line – and only Lewis Hamilton has scored more points than him in the last six races.
Rating out of ten: 9.5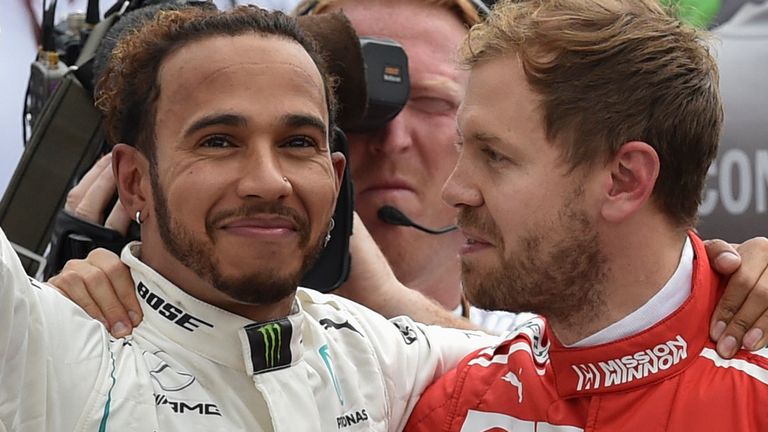 Well, Sebastian Vettel certainly gave it his all – and this was actually one of his better races of a disappointing second half of the season. The German was smooth in his wheel-to-wheel combat, executing sweeping overtakes on Hamilton and Daniel Ricciardo, and would probably have been in the running for the win with a better qualifying lap and race start.
This was the pace and form we had been waiting for from Vettel, and though his slim title hopes finally evaporated in Mexico, this isn't where he really lost the championship. How Vettel and Ferrari must long to hit the reset button.
"It's a horrible moment," admitted Vettel after finally losing out to Hamilton.
Rating out of ten: 9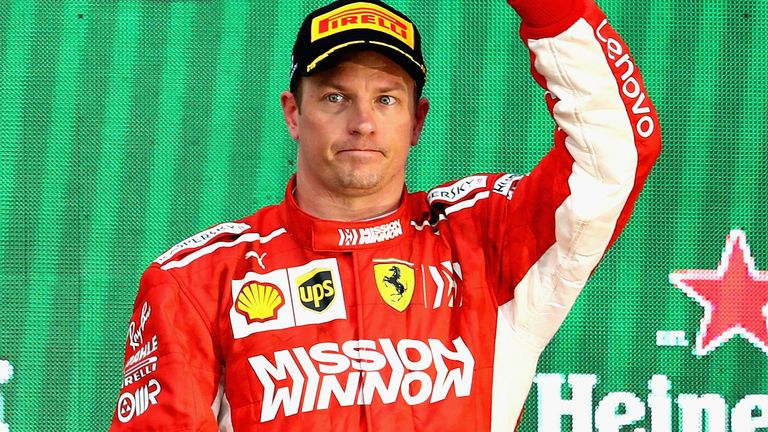 An 11th podium of the season for Kimi Raikkonen, but this was essentially a podium by default. Ricciardo had much more pace than the Ferrari driver before retiring, while Hamilton had much more pace before entering preservation mode for the championship.
Kimi's one real highlight was his speed when hunting down Bottas – the one-stopping Finn was the fastest man on track after putting on his fresh supersofts – but he wasn't in the form we saw in Texas. And now Raikkonen has just two more races left at Ferrari.
Rating out of ten: 7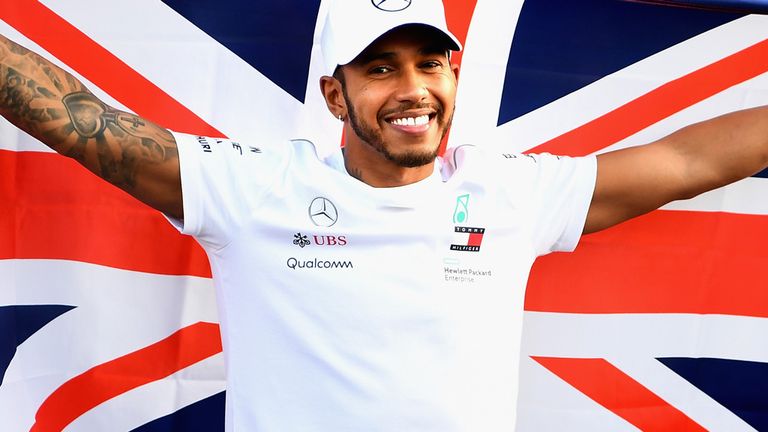 "It was a horrible race," admitted Lewis Hamilton after clinching his fifth title – but the Englishman knew what he had to do and impressively got the job done. Hamilton was often understandably cautious in wheel-to-wheel battles – especially when battling Verstappen at the start and a faster Vettel later on – but was also brave when he needed to be. There would have been a few hearts in mouths at Mercedes as Hamilton entered a three-corner battle with Raikkonen, and when he ran onto the grass when defending from Ricciardo.
That Hamilton finished well over a minute off Verstappen is essentially a moot point; the 33-year-old was in cruise control, lifting off into corners, knowing he was moving closer towards history. Hamilton was a man on a mission, and it's mission accomplished.
Congratulations, Lewis.
Rating out of ten: 8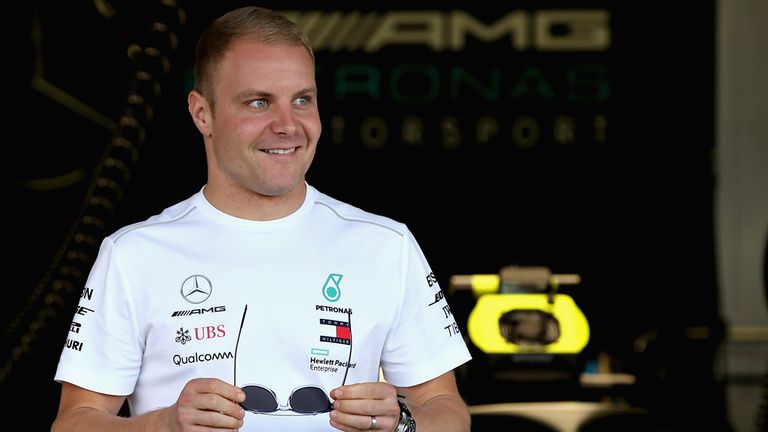 The less said about Valtteri Bottas' race, the better. In fact, the less said about Bottas' second half of the season, the better.
Yes, Bottas deserved to win in Russia before Mercedes implemented team orders, but the fact of the matter is that the Finn hasn't finished ahead of Hamilton in a race since round seven of the season in Canada.
There will be big pressure on Bottas, without a win in 2018, next year.
Rating out of ten: 6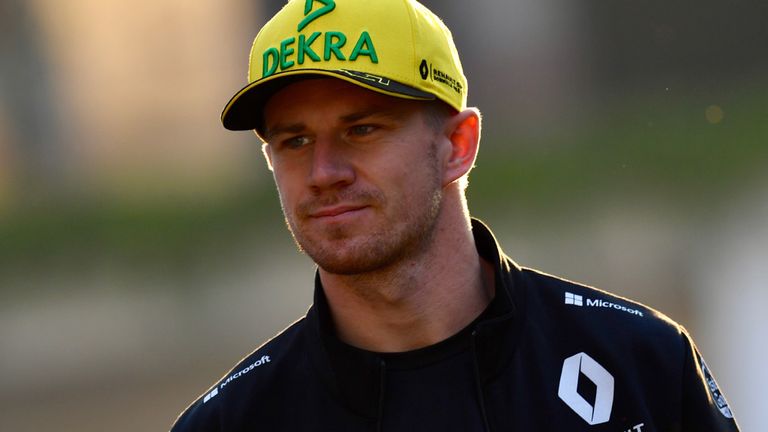 Nico Hulkenberg continues to be the man to beat in the midfield and this is an impressive end to the season for Renault as they strengthen their grip on fourth place. Hulkenberg, who is now 12 points clear of Sergio Perez in the battle for seventh in the standings, was perhaps fortunate that Carlos Sainz retired – he looked likely to finish behind his team-mate – and admitted his race was "lonely" after Lap 28 with no real challengers on-track.
What is more worrying is that Hulkenberg was lapped twice by Verstappen, highlighting just how far Renault have to go next season.
Rating out of ten: 8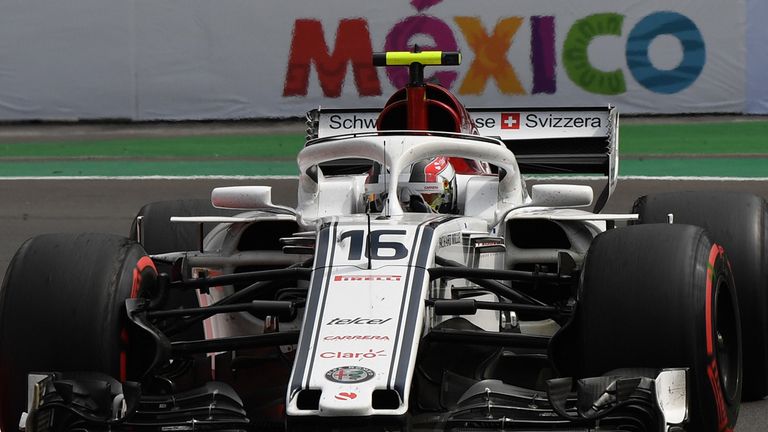 After back-to-back retirements, this was a great result for Charles Leclerc. Not only is the soon-to-be Ferrari youngster quick, but he is also superb at nursing his tyres and this was key to taking seventh place here – only stopping once despite starting on hypersofts.
Leclerc is certainly the main reason Sauber are now ahead of Toro Rosso in the constructors' standings, scoring 75% of their points for the season. Roll on next year!
Rating out of ten: 8.5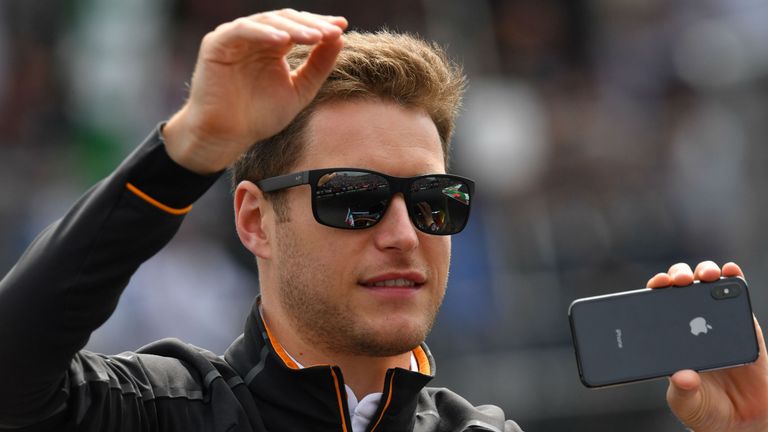 Finally, the points drought is over for Stoffel Vandoorne. The Belgian, leaving McLaren at the end of the season, hadn't finished in the top-10 since Azerbaijan but this was an impressive race drive. Vandoorne pitted early on but then made his supersoft tyres last for a whopping 59 laps, and was helped by midfield retirements around him as he came home in a comfortable eighth.
Qualifying is still a worry – Vandoorne has been eliminated in Q1 in the last 12 sessions and still hasn't outpaced Fernando Alonso all year – but credit where it's due for his Sunday.
Rating out of ten: 8.5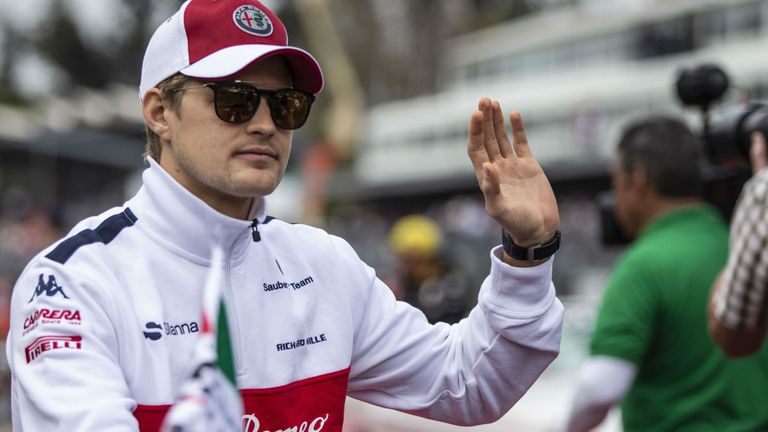 "I am very proud of my race and think that it was one of my best performances in Formula 1," said a jubilant Marcus Ericsson after a determined and dogged drive. Ericsson certainly doesn't have the pace of Leclerc but defended valiantly against faster cars around him, all while trying to make his tyres last after Sauber opted for Q3 and hypersofts instead of free tyre strategy.
Ninth has equalled his best result of the season, and is the second-highest finish of his career.
Rating out of ten: 7.5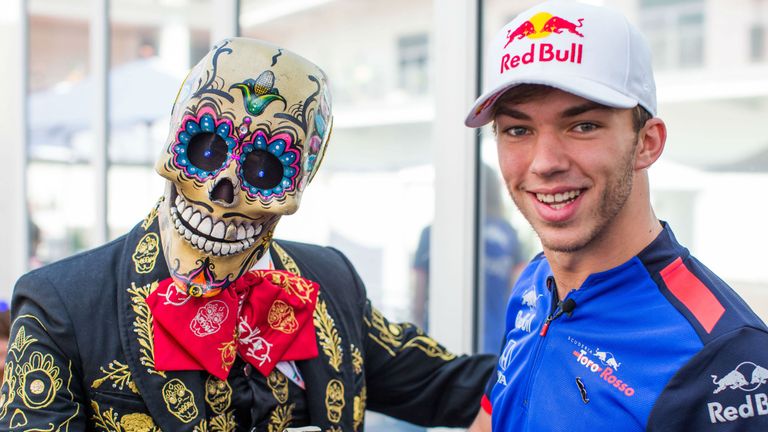 Considering Pierre Gasly started at the back of the grid, a points-finish in his Toro Rosso is actually pretty remarkable. It was a two-stop strategy that worked for Gasly and he was P12 after fighting off Esteban Ocon. But that then became P11 after Ricciardo's retirement, and the Frenchman suddenly had 10th place after his team-mate's time penalty.
Gasly has his first point since the Belgian GP, and must be looking forward to getting in his Red Bull next year. Even though Ricciardo says the car is "cursed"…
Rating out of ten: 8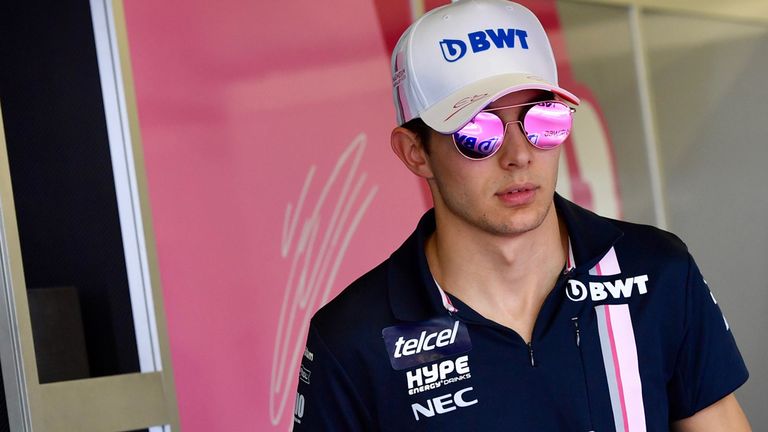 Esteban Ocon described the Mexican GP as "the worst race of my whole Formula 1 career so far". Force India looked a good bet for strong points here after starting outside the top-10 on harder and more durable tyres, but Ocon, despite passing both Saubers at the start, soon made contact with Sainz and that resulted in a broken front wing and a first-lap pit-stop.
His race was effectively over after that, and a frustrated Frenchman went on to sustain more damage to his Force India after the battle with Brendon Hartley.
Rating out of ten: 7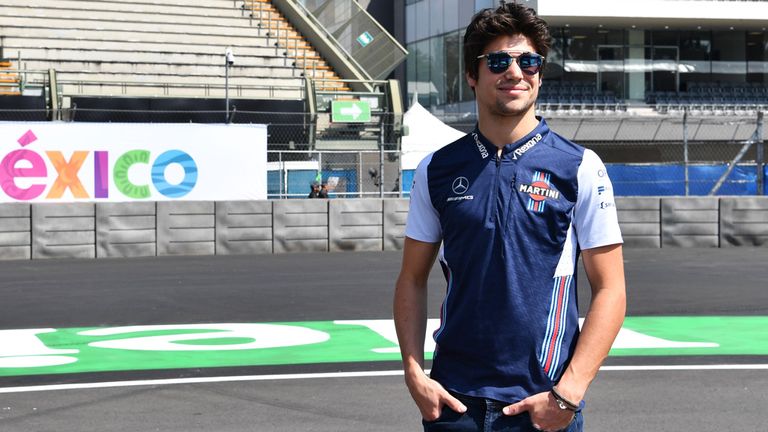 Lance Stroll has made fast-starting a priority this season in an under-par Williams and he executed another quick getaway in Mexico, gaining four places on the first lap. But Stroll was never really capable of getting close to points in this car, and should be happy with 12th. After all, he has only finished higher than that three times all season.
Rating out of ten: 7.5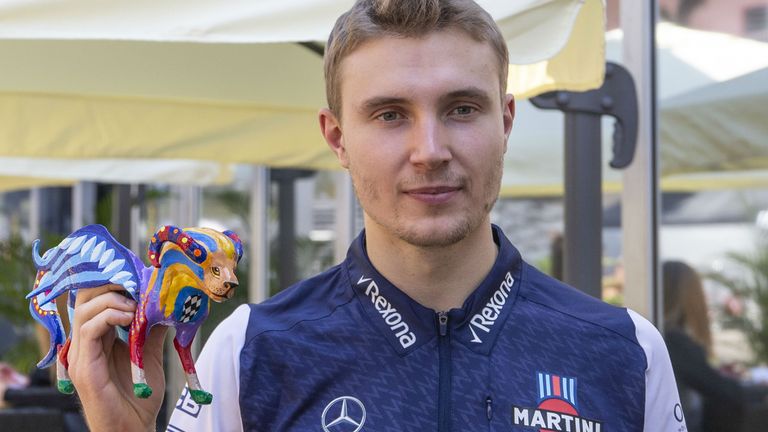 One suspects Sergey Sirotkin needs better performances in the final two races if he is going to convince Williams to renew his contract for 2018. Beaten by Stroll in qualifying, beaten in the race; the pressure will be on Sirotkin to outpace his team-mate in Brazil and Abu Dhabi.
Rating out of ten: 6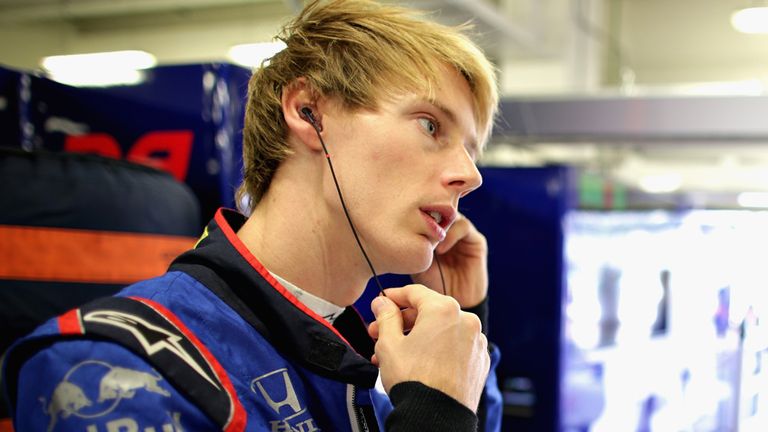 Time is running out for Brendon Hartley, and this race won't do any favours for his F1 future. Hartley was executing a well-managed race up until his shunt into Ocon when defending 10th place, and a five-second penalty took him out of points contention.
Rating out of ten: 6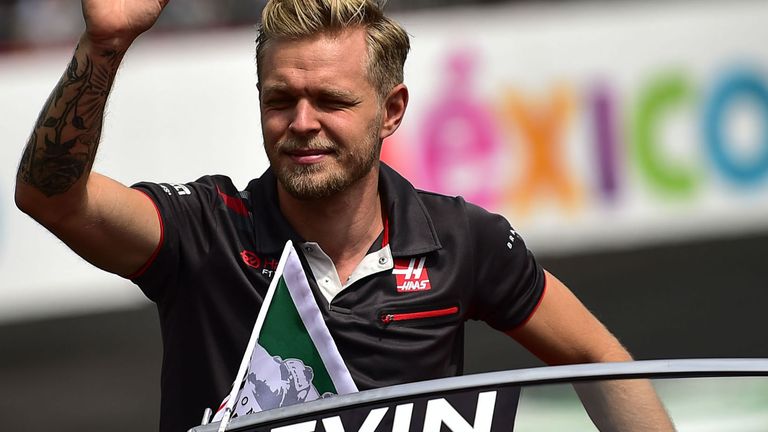 What a woeful weekend this was for Kevin Magnussen. Haas just really don't get along with high-downforce tracks, and 18th was Magnussen's worst qualifying result since Monaco. Magnussen then didn't have much of a chance in a car that just couldn't get the tyres switched on in the race.
"The only good thing about this weekend is that it ended," said team boss Guenther Steiner. "There's nothing good to take away from here. We were just too slow."
Rating out of ten: 5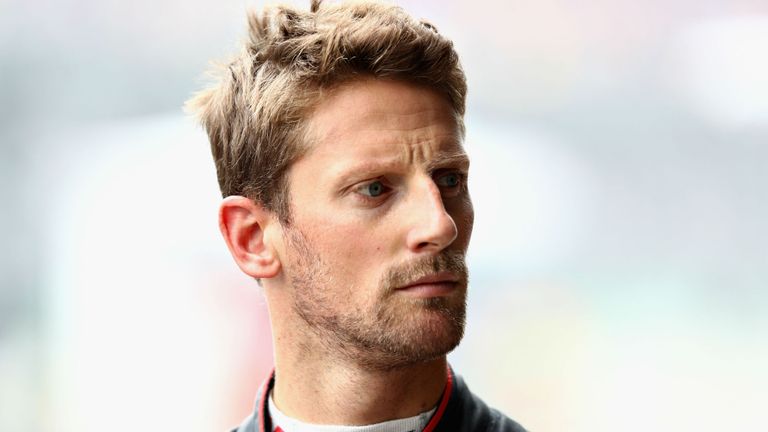 See above for Haas' disappointment about their pace, and Romain Grosjean's afternoon was always going to be tougher than Magnussen's after taking a grid penalty for his collision at the previous race in Texas. But keep an eye out for this qualifying battle for the final two races, Grosjean and Magnussen are locked at 9-9 in their head-to-head for the season.
Rating out of ten: 6
Did not finish…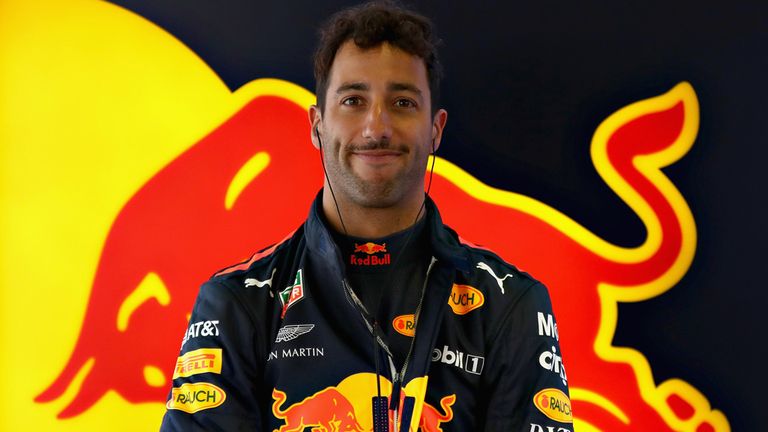 What a heartbreaking conclusion to his Red Bull career this is for Daniel Ricciardo. The Australian was absolutely superb in securing a surprise pole and though he was outperformed by his team-mate in the race, Ricciardo certainly deserved a podium. He arguably even deserved second place – Ricciardo was only passed by Vettel after being held up by traffic.
But instead he suffered an eighth DNF of the season. To put that into context, that's more than both Fernando Alonso and Jenson Button had in a plagued McLaren-Honda in 2015. It's no wonder Ricciardo was so furious after the race.
Rating out of ten: 8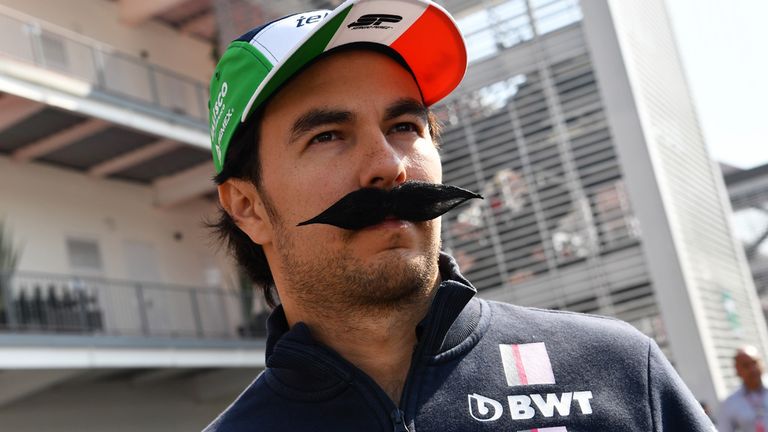 It was all going so well for Sergio Perez and he looked nailed-on for another top-10 finish in front of his adoring home fans, but a brakes failure in his Force India denied him that opportunity.
"I will take the parade lap with me forever," an emotional Perez said afterwards.
Rating out of ten: N/A
You've got to feel for Carlos Sainz, who passed both Hulkenberg and Raikkonen on the first lap and looked a certainty for 'best of the rest' in Mexico before his Renault's electrical shutdown.
Rating out of ten: N/A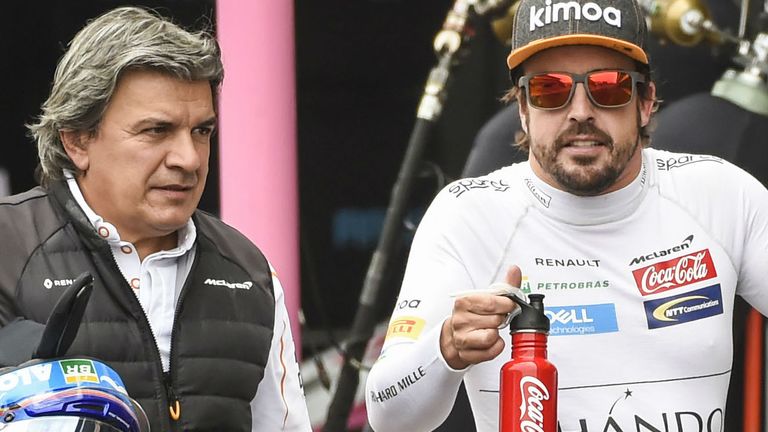 It can't end like this for Fernando Alonso, can it? That's back-to-back retirements for Alonso, who was extremely unlucky in picking up debris on the first lap and he then suffered a water-pressure loss minutes later. Just two races left in this rather sad farewell tour.
Rating out of ten: N/A
Source: Read Full Article