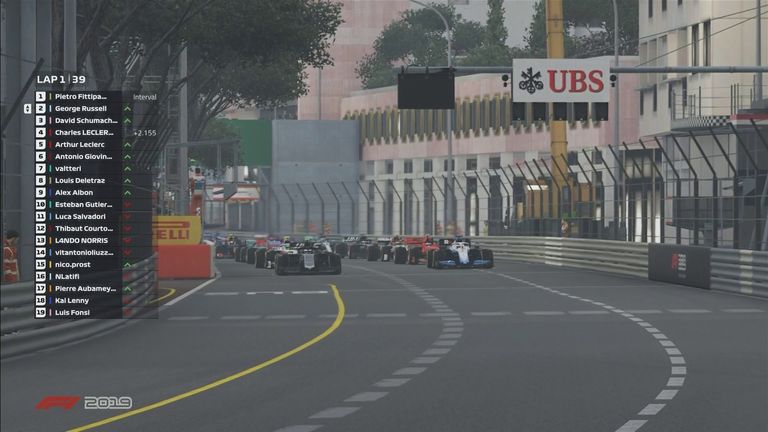 George Russell dominated the virtual version of the Monaco GP for his second successive win in F1's Esports series, as his usual rivals were left fighting for supremacy amid a series of collisions around the world-famous street track.
Russell joined Charles Leclerc on two wins in the series but, unlike two weeks ago in a closely-fought duel around virtual Barcelona, the Englishman was in a class of his own this time to win by a mighty 39-seconds from Mercedes' Esteban Gutierrez.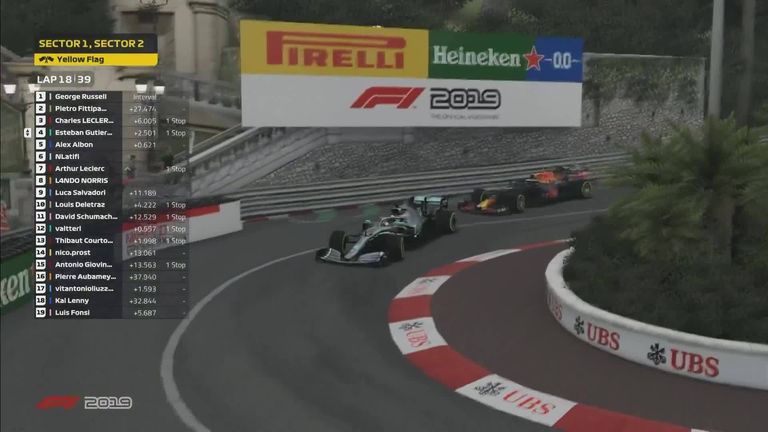 Leclerc had run second until the closing laps but collided with Gutierrez coming out of the tunnel with two laps to go and dropped to third.
There was also late pain for the other Leclerc in the field, Charles' brother Arthur, who lost out to Red Bull's Alex Albon in a wheel-to-wheel fight for fourth place.
Pietro Fittipaldi had taken a shock pole position in virtual wet conditions in qualifying, but lost out to Russell at the start and then quickly slipped back down the order. However, the Brazilian recovered well and wound up sixth, ahead of McLaren's Lando Norris.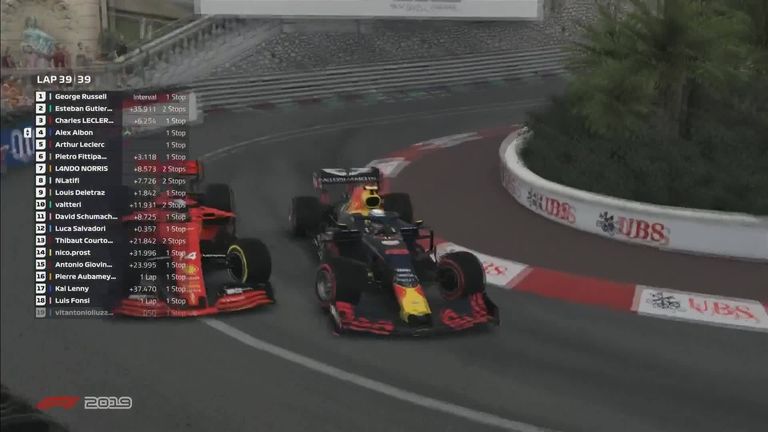 Arsenal striker Pierre-Emerick Aubameyang, meanwhile, was 16th on his virtual GP debut and picked up a raft of penalties.
More to follow…
Source: Read Full Article