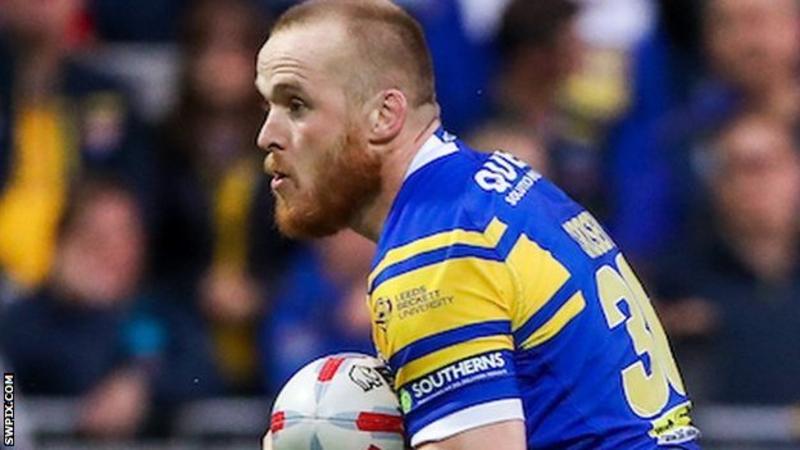 Leeds Rhinos forward Dom Crosby has completed his move to Headingley on a three-year contract following his end-of-season release by Warrington.
The 27-year-old former Wigan prop, who twice helped his home-town club win the Super League Grand Final in 2013 and 2016, moved to Warrington in 2017.
But Crosby was allowed to go out on loan by Wire in the season just gone.
Following his July move, he made seven appearances to help 2017 champions Leeds retain their Super League place.
"Dom impressed everyone at the club with his attitude on and off the pitch," said Leeds director of rugby Kevin Sinfield. "I am sure he will make big strides after a full pre-season with the Rhinos.
"As we look towards a new era, it was important that we secured players of Dom's experience having been a winner during his time at Wigan. I am sure he will have a big influence on the group, especially our young forwards. At 27, he is coming into his prime as a pro."
Crosby among seven players to leave Warrington
Source: Read Full Article