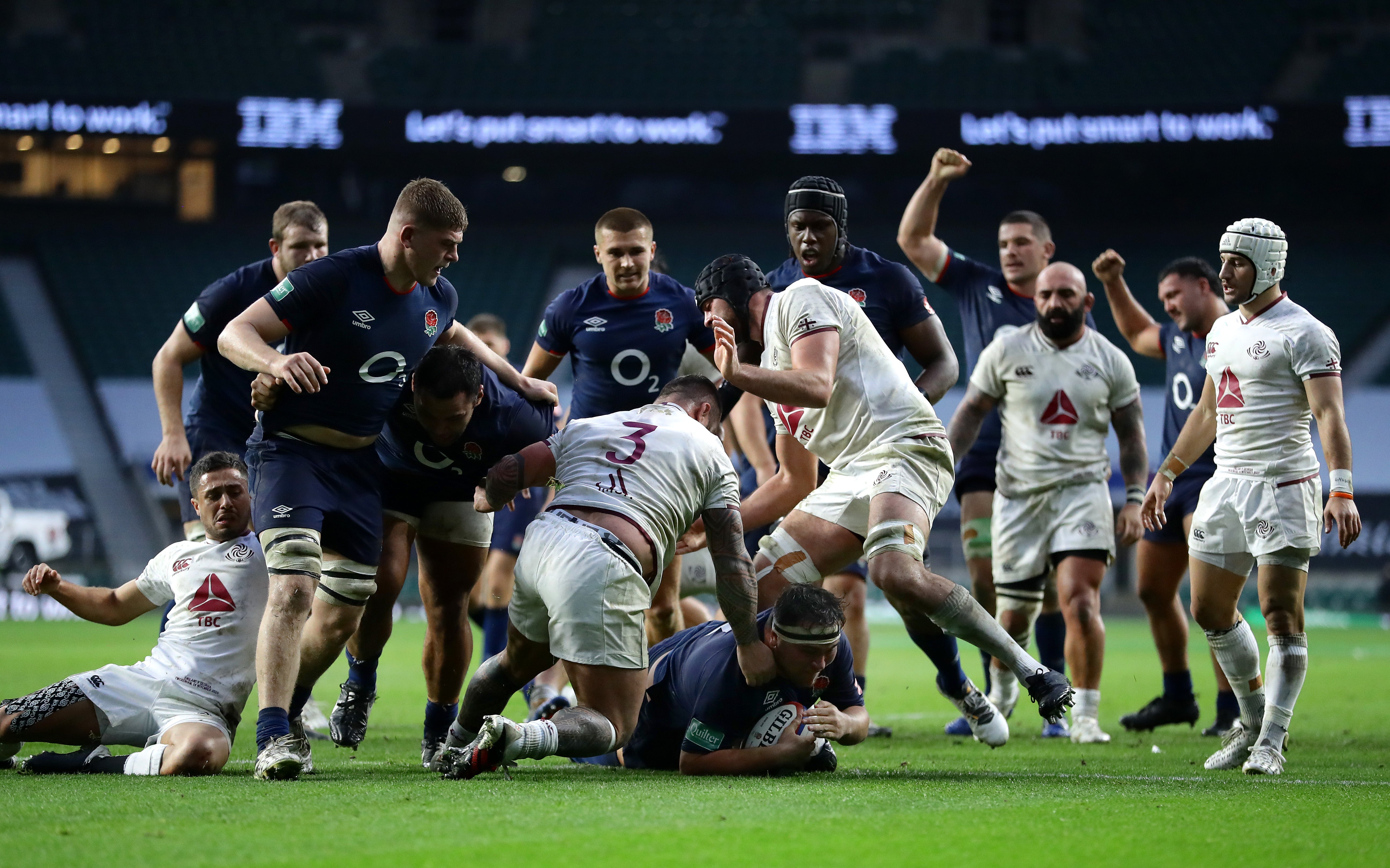 England established their forward dominance over Georgia
Genge was at the heart of a fight that erupted when England and Georgia trained together in Oxford in February 2019 as a live scrummaging session turned nasty, forcing coaching and backroom staff to separate the warring players.
"To a degree we had a point to prove, but to be honest I got the frustration out there and then in Oxford," Genge said.
"We all know that we can't throw any haymakers or anything like that in a game, so there's no point thinking about it too much. There's no bad blood there.
"I've got a lot of respect for those boys and I'll always shake their hands after, irrespective of whether they've splatted my nose or not!"
PA
Source: Read Full Article