Real Madrid are willing to give Antonio Conte a two-year deal to secure his appointment and finally replace the beleaguered Julen Lopetegui.
The 5-1 humiliation to Barcelona at Camp Nou has finally convinced president Florentino Perez and the Madrid hierarchy to dispense with the Spanish coach sooner rather than later and there is now wide expectation he will be sacked on Monday.
One previous hold-up had been the difficulty in appointing a replacement. By far the preferred candidate is Mauricio Pochettino but Perez knows that would be impossible mid-season and still hugely difficult at the end of it.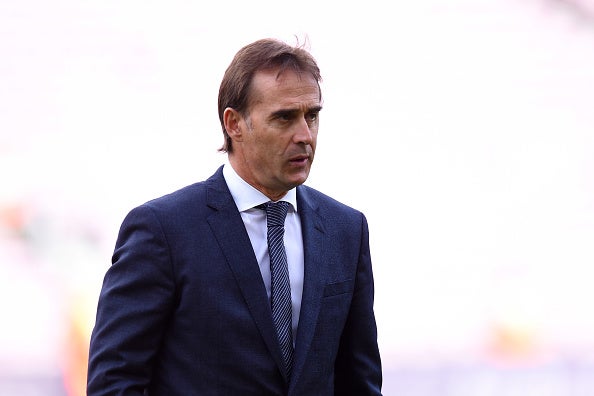 With that in mind, however, Madrid had been intent on only giving any new manager a short-term deal. Antonio Conte is next on the list of choices – and the first choice for the immediate future but one impasse had been that he wanted at least a two-season contract.
Madrid sources say they are now likely to bend on that, as they realise how precarious the situation is. The European champions are in ninth and already in real danger of missing out on the top four this season.
With Madrid's financial power unusually constrained as their squad remains in need of renewal, there is also a feeling that Conte would be one of the best managers available for actually coaching what he has without necessarily needing to buy.
Follow the Independent Sport on Instagram here, for all of the best images, videos and stories from around the sporting world.
Source: Read Full Article