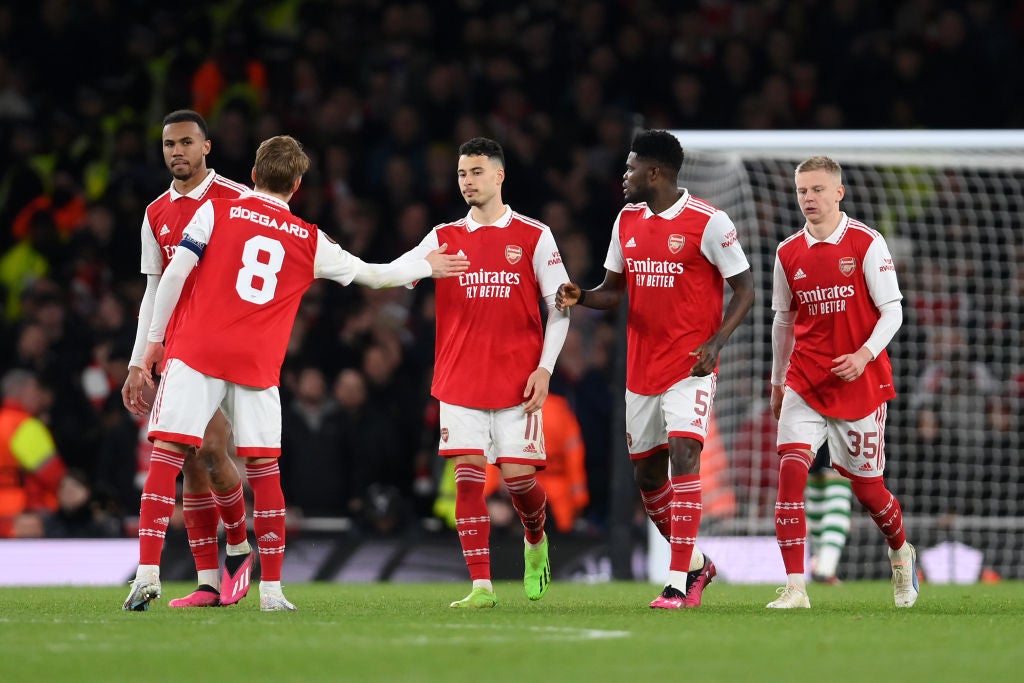 Arsenal, though, have been through this before. Last month's defeat to Manchester City had the potential to derail their title challenge completely, only for Arsenal to manage another minimal turnaround to defeat Aston Villa. That victory at Villa Park, which came so soon after that bitter blow against Pep Guardiola's side, sparked new life into their season and carried them to their current run of five straight Premier League wins.
A similar result against Crystal Palace on their swift return to the Emirates would take Arsenal into the international break eight points clear of City, with 10 games of the season remaining. It's still more than a quarter of the Premier League season but the finish line would be in sight, and with no other distractions. It's why while Arteta talked about the "disappointment" of Arsenal's Europa League exit, the Spaniard reflected on the "clarity" it now gives their season.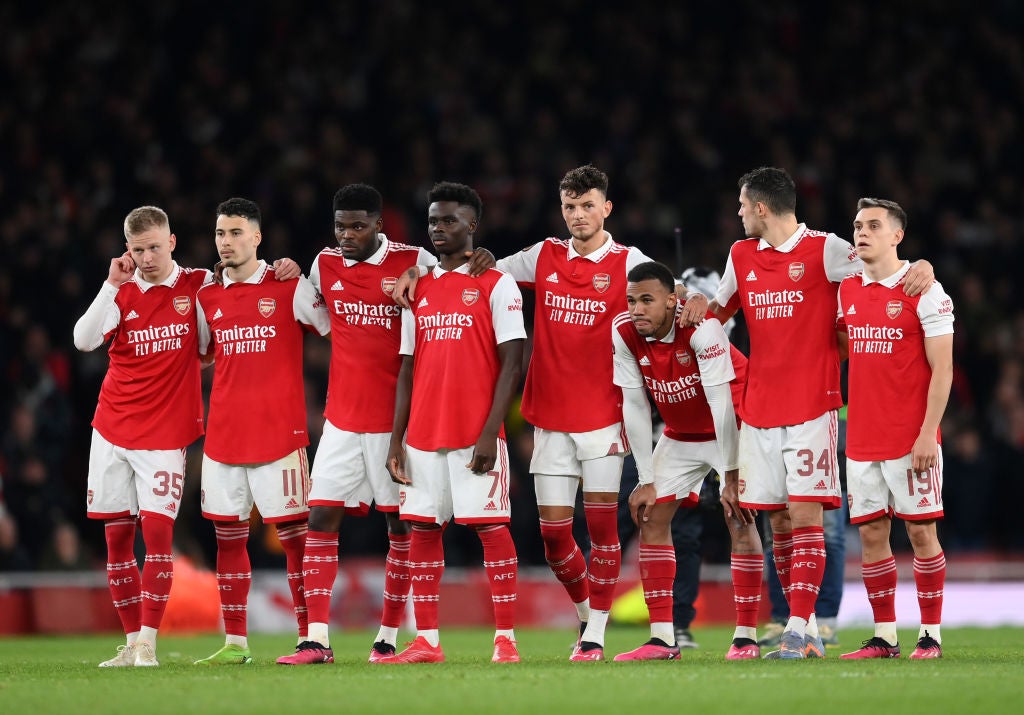 Arsenal have no option but to go again in two days' time
Consider Manchester City, who in April are likely to play eight times in three different competitions. If the champions defeat Burnley on Saturday to progress to the FA Cup semi-finals, it will add to a two-legged Champions League quarter-final, as well as Premier League games against Arsenal and Liverpool that month. With City's bid to win the Champions League drawing more pressure and demanding more energy year on year, Guardiola's side could find themselves emotionally and physically stretched in a way that harms their title defence.
It's why the prevailing feeling from Arsenal's exit is they had been given a blessing in disguise, even if that attitude is not in line with Arteta's approach and was dismissed by the Spaniard. But the reality Sporting helped expose is that Arsenal haven't got the squad to compete on two fronts and manage the five additional games that a run to the Budapest final would have brought. "If you go through and win it's magnificent, if you don't it's a different story," reflected Arteta, who named strong teams in both legs and has perhaps been saved from himself as much as anything.
There may yet be a price, if Arsenal are weakened against Crystal Palace and drop points, which in turn opens the door to Manchester City. For Arsenal, though, the circumstances mean that, like against Aston Villa, any win will do and a result may need to be ground out to simply get through to a two-week break. Defeat to Sporting has only sharpened Arsenal's focus, and their exit from the Europa League may yet be a defining moment in the title race.
Source: Read Full Article