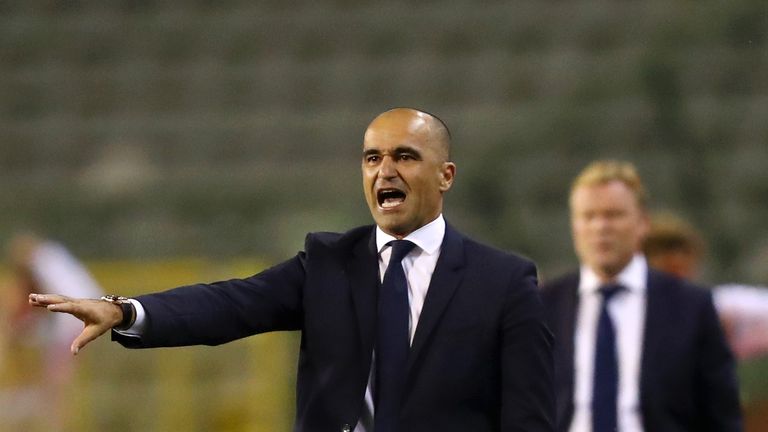 The Belgian FA has had no contact from Real Madrid regarding Roberto Martinez and would not tolerate any 'tapping up' of their head coach, Sky Sports News has been told.
Martinez is believed to be keen on talks with the La Liga giants and would be likely to accept an offer to manage at the Santiago Bernabeu, Sky Sports News understands.
The Belgium head coach believes it would be the pinnacle of his managerial career, after he led the country to third place in last summer's World Cup.
"Roberto has a contract with the Belgian Football Association (KBVB) until 2020 and anyone intending to make an approach for the manager would need to do that through the Association in the first instance," a spokesman has told Sky Sports News.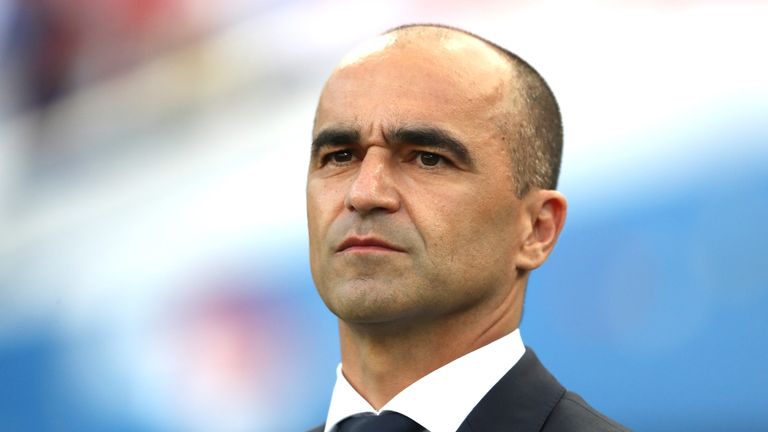 After a terrible start to their season, Real are understood to be keen to talk to Martinez at the earliest opportunity after they sacked Julen Lopetegui on Monday and placed Santiago Solari in interim charge.
Sky Sports News understands Martinez's contract with the Belgian FA does not include a release clause, meaning Real's negotiators will need to agree compensation with his present employers to secure his services.
The former Everton manager's wages are unlikely to be an issue in negotiations. He presently earns around £800,000 a year – around six times less than Zinedine Zidane was earning during his time in Madrid.
Martinez, who signed a two-year extension to his contract in the summer, will want Real to carry out any recruitment process properly and seek permission if they wish to speak to him.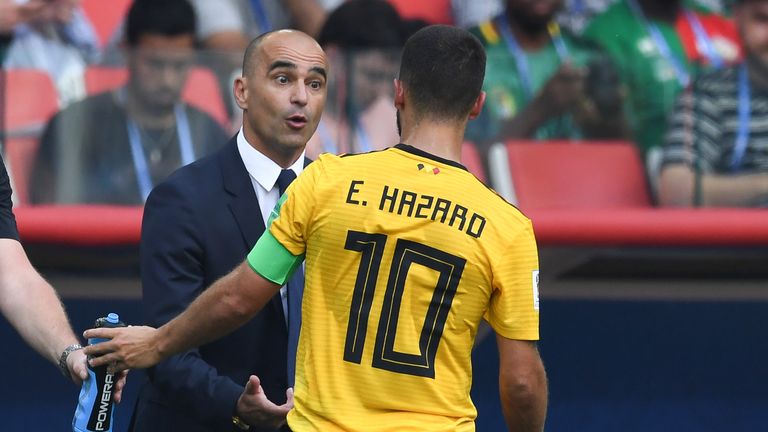 Over the weekend, when asked about the Real Madrid links, Martinez said: "I'm not here to talk about rumours. We won't waste our time talking about that."
Martinez's chances of landing possibly the greatest coaching job in football is boosted by his close relationship with Eden Hazard – Real's No 1 summer transfer target.
Sky Sports News reported on Wednesday Antonio Conte had ruled himself out of taking the vacant managerial role – with reports suggesting his poor relationship with Hazard during his time at Stamford Bridge being a key reason he has not been chosen.
Other targets, such as Mauricio Pochettino and Jose Mourinho, would be difficult to entice to Madrid in the short time frame involved.
Spanish league rules state that a caretaker manager can only take charge for a fortnight, meaning Lopetegui's replacement will need to be in place by November 12.
Source: Read Full Article