Benjamin Mendy will not be punished for swiping at Erik Lamela during the closing stages of Manchester City's 1-0 win at Tottenham Hotspur on Monday night.
Mendy turned and swung his right arm in Lamela's direction in the 92nd minute at Wembley, though did not make contact with the Tottenham winger.
The off-the-ball incident went unpunished by referee Kevin Friend but, having occurred directly in front of an assistant referee, it was spotted by the team of match officials at the time.

Tottenham vs Manchester City – player ratings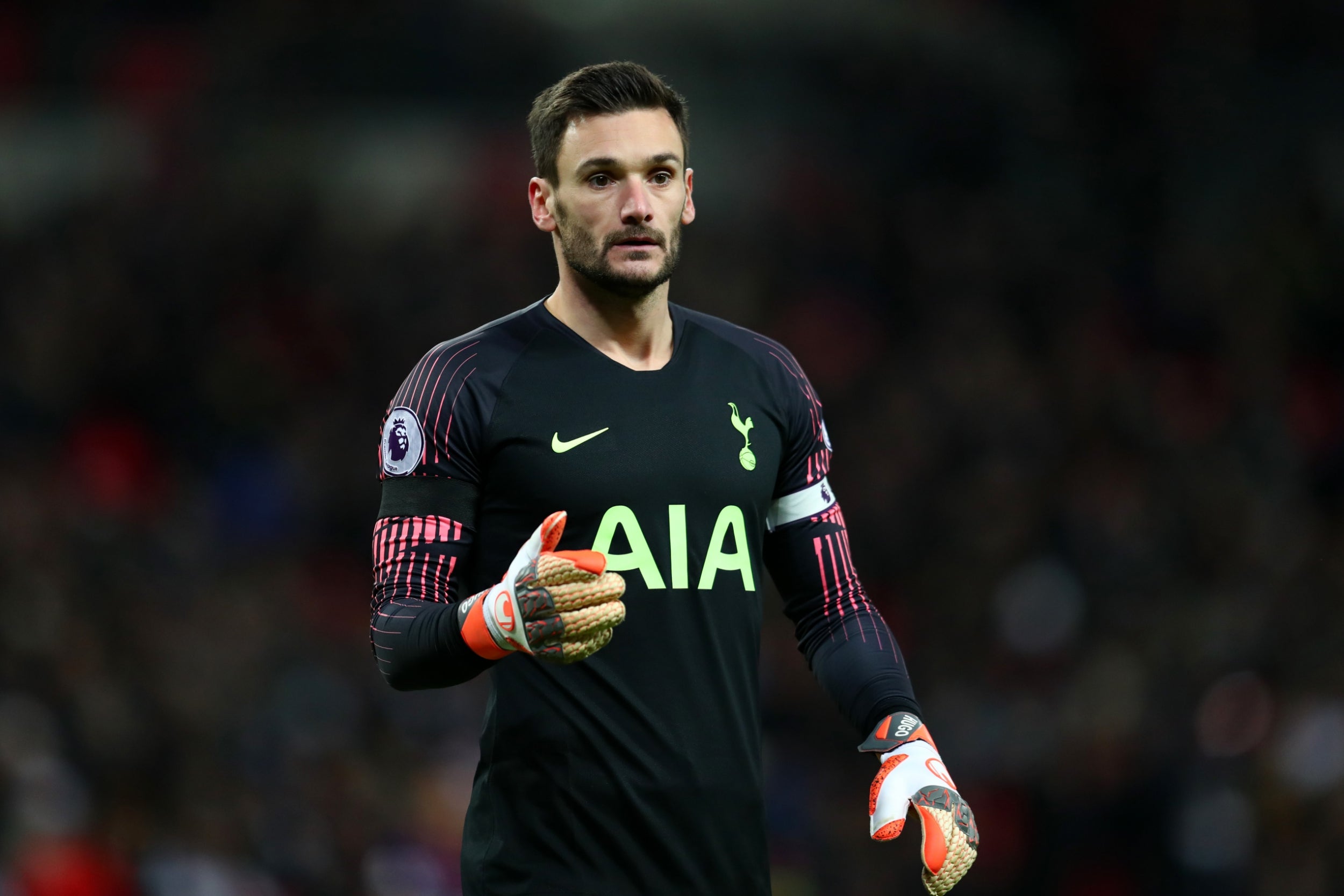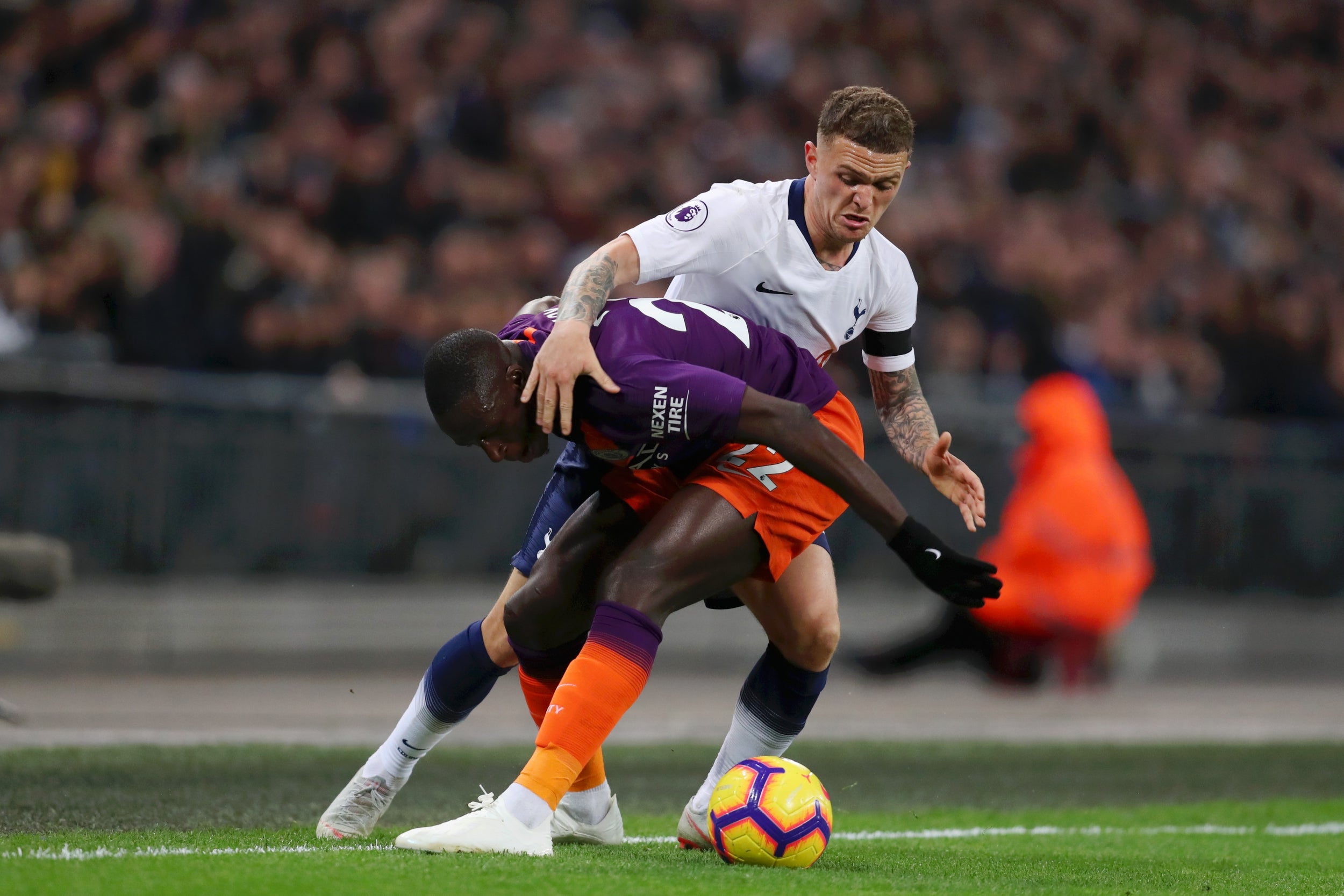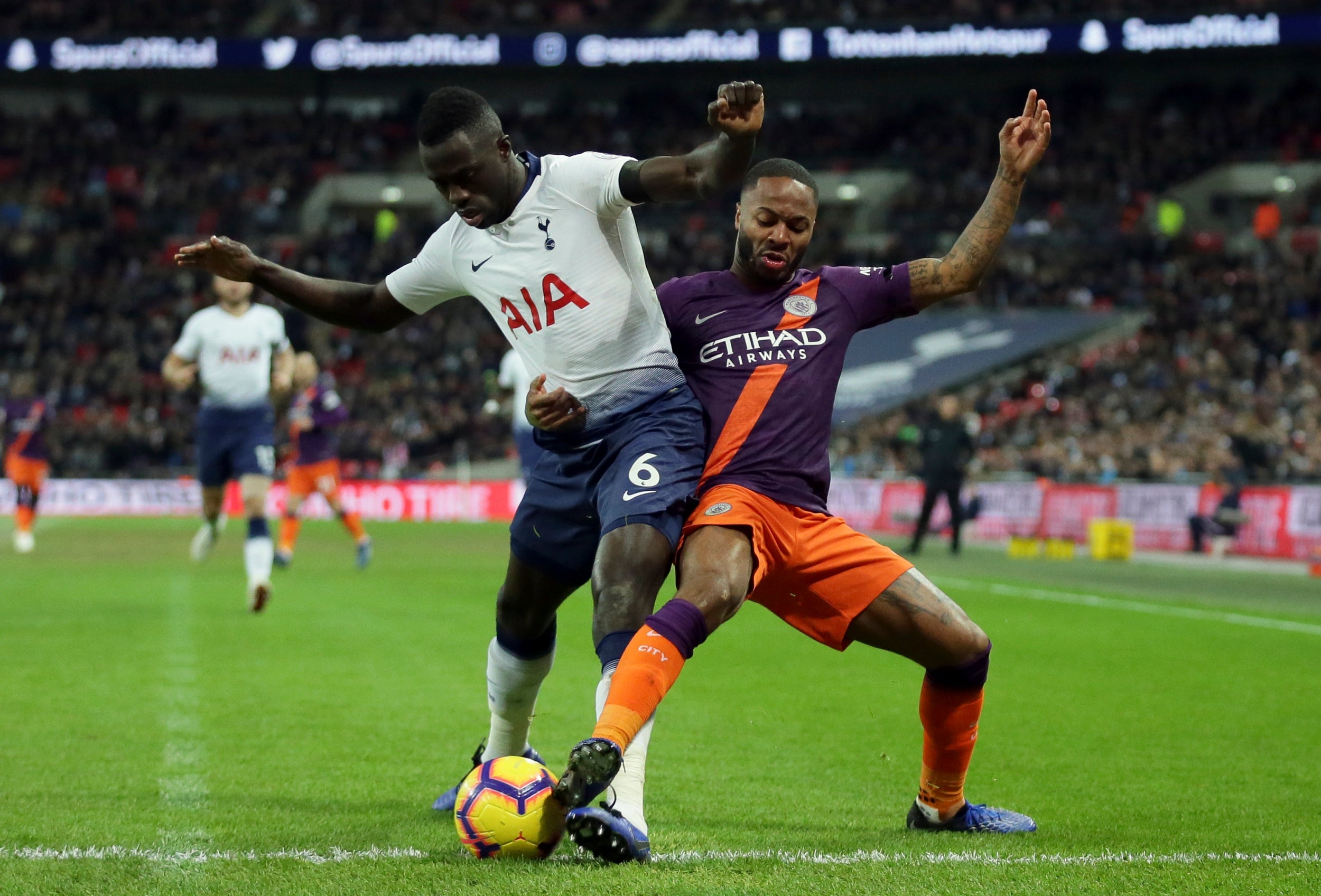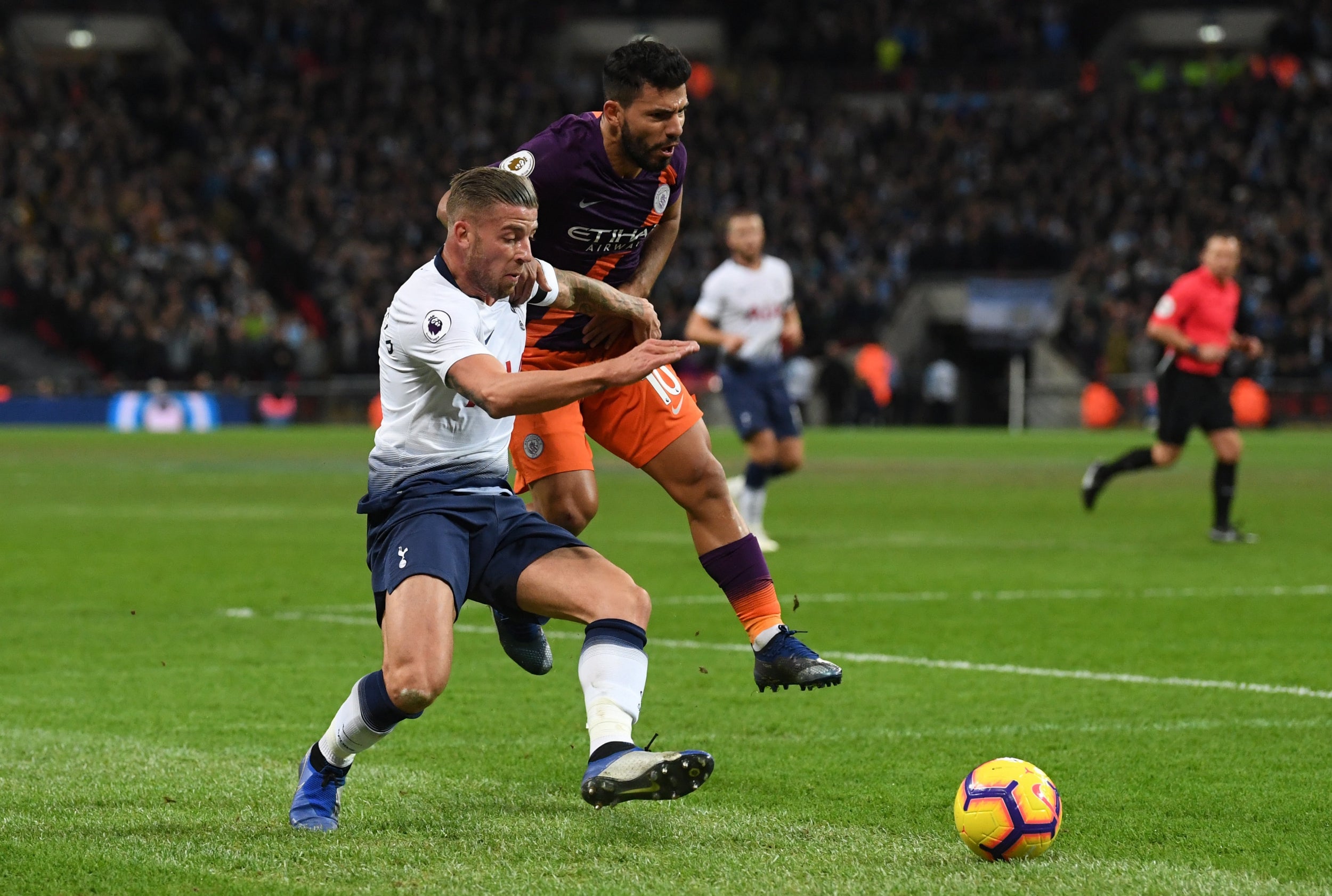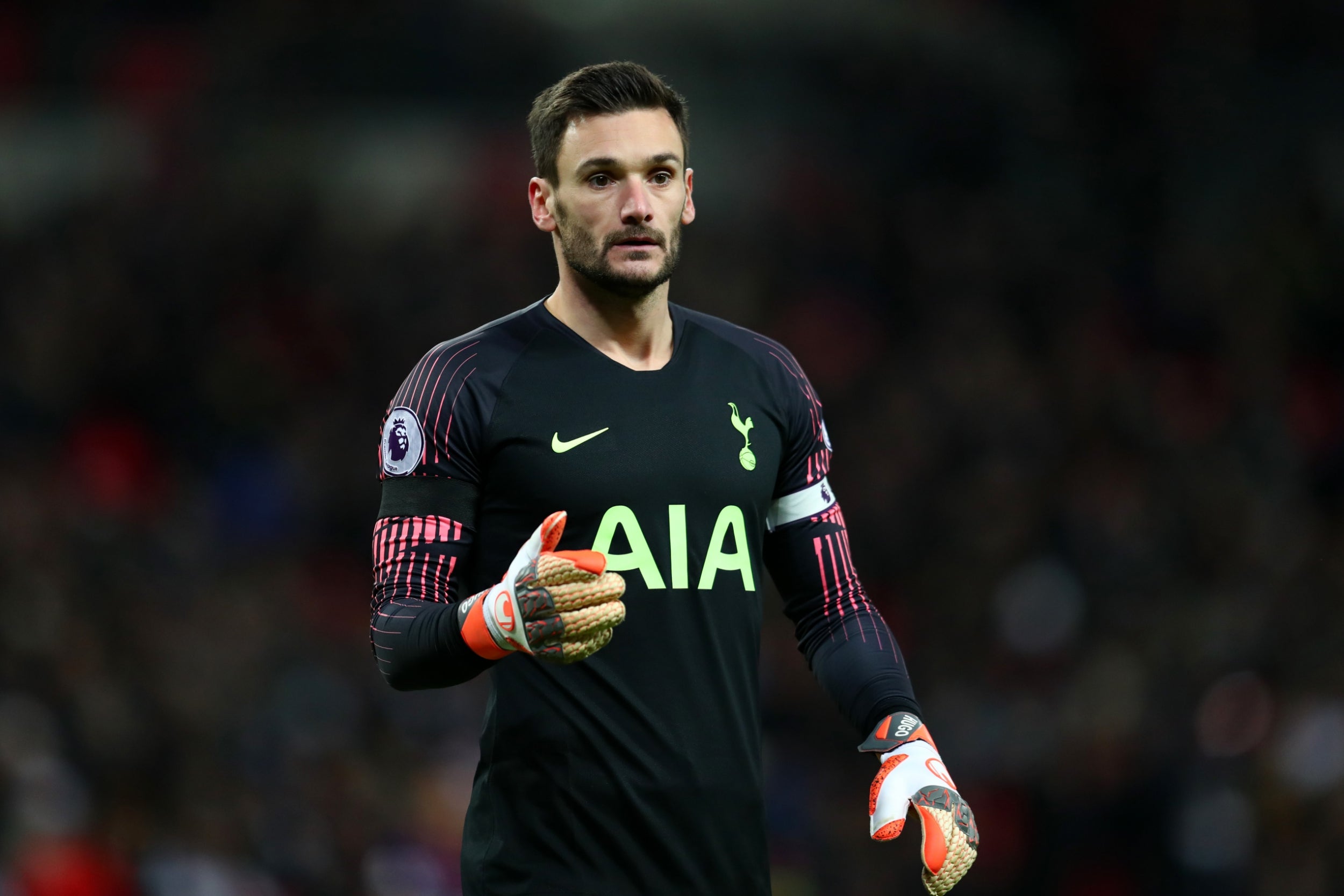 1/22

Hugo Lloris: 6/10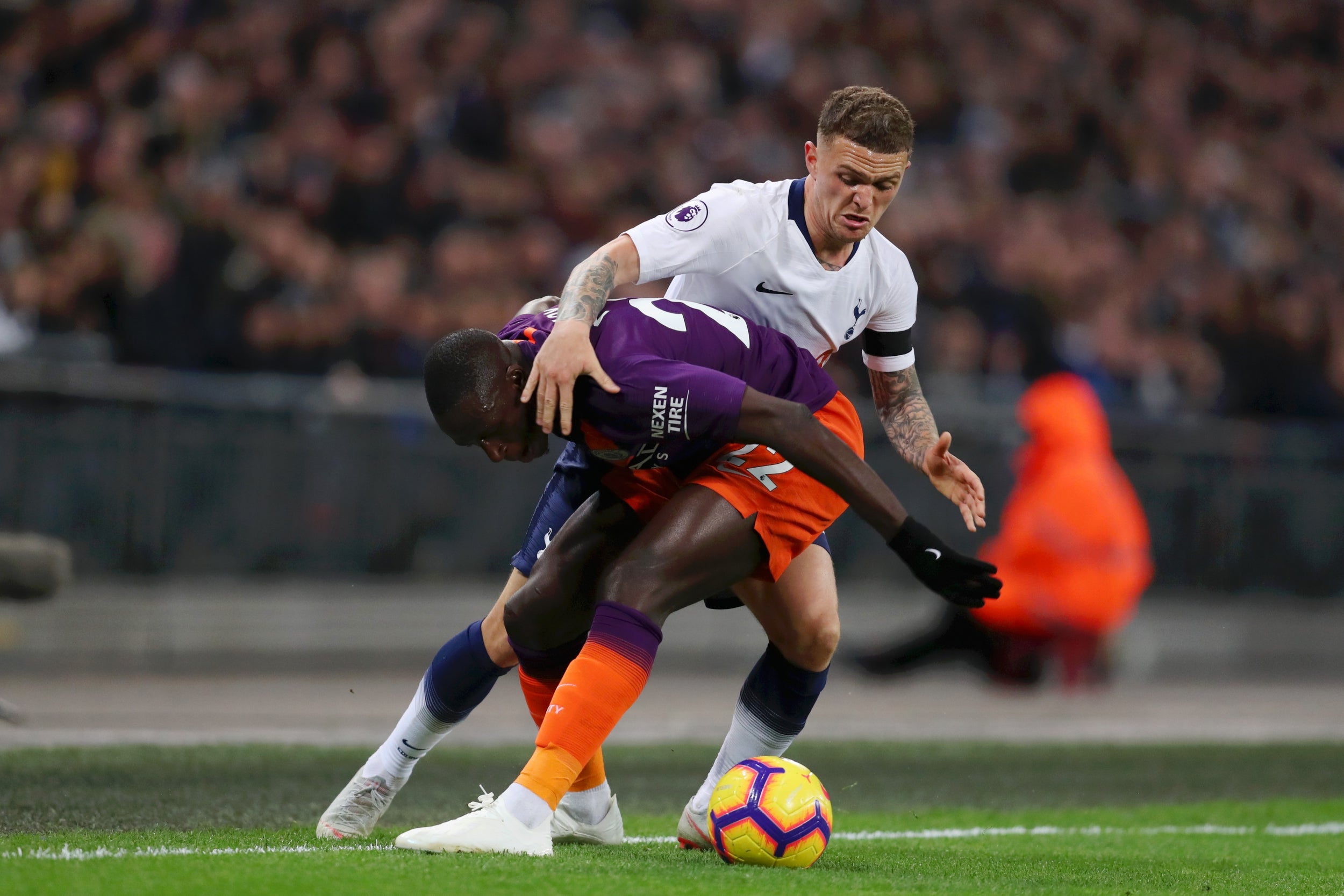 2/22

Kieran Trippier: 5/10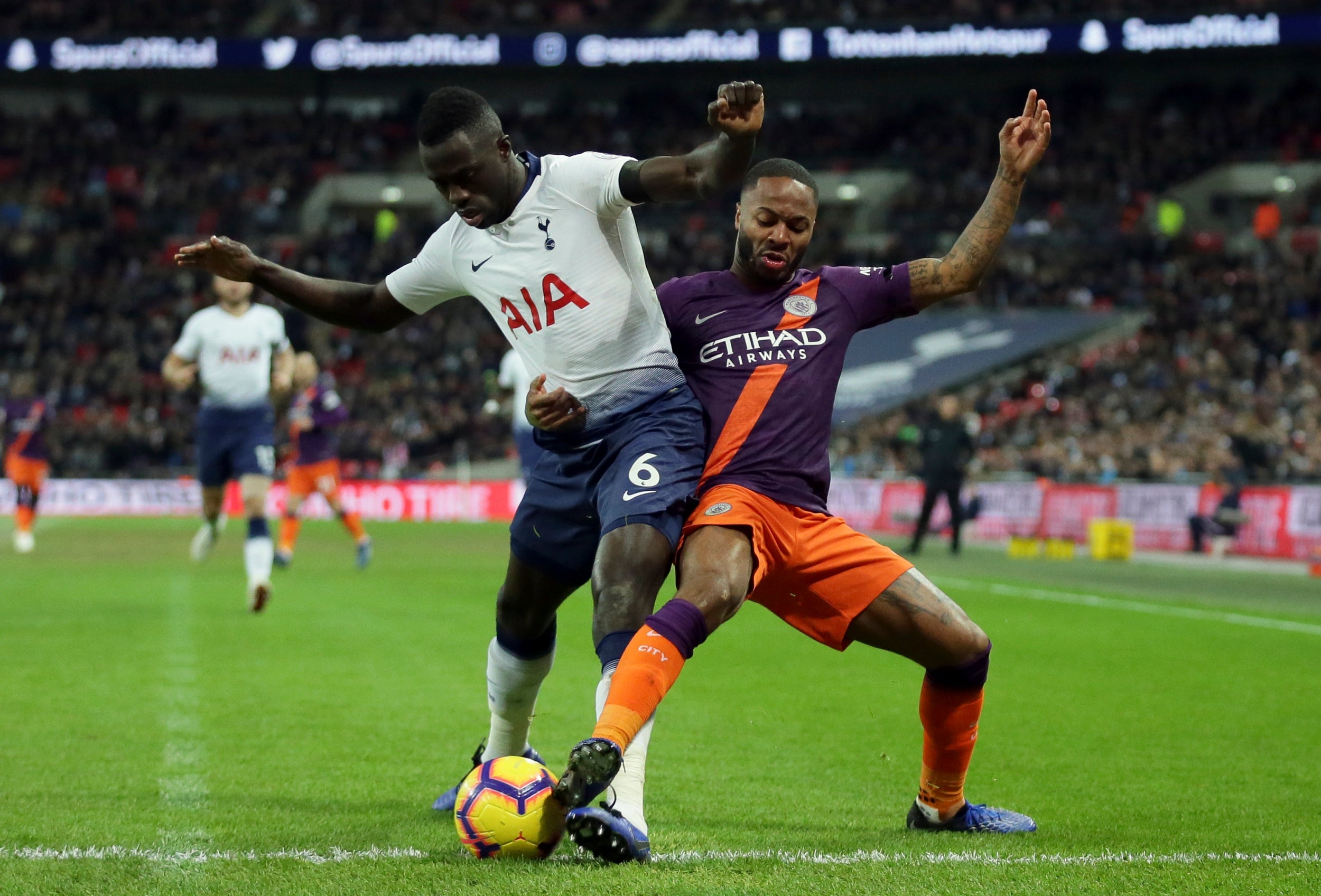 3/22

Davinson Sanchez: 6/10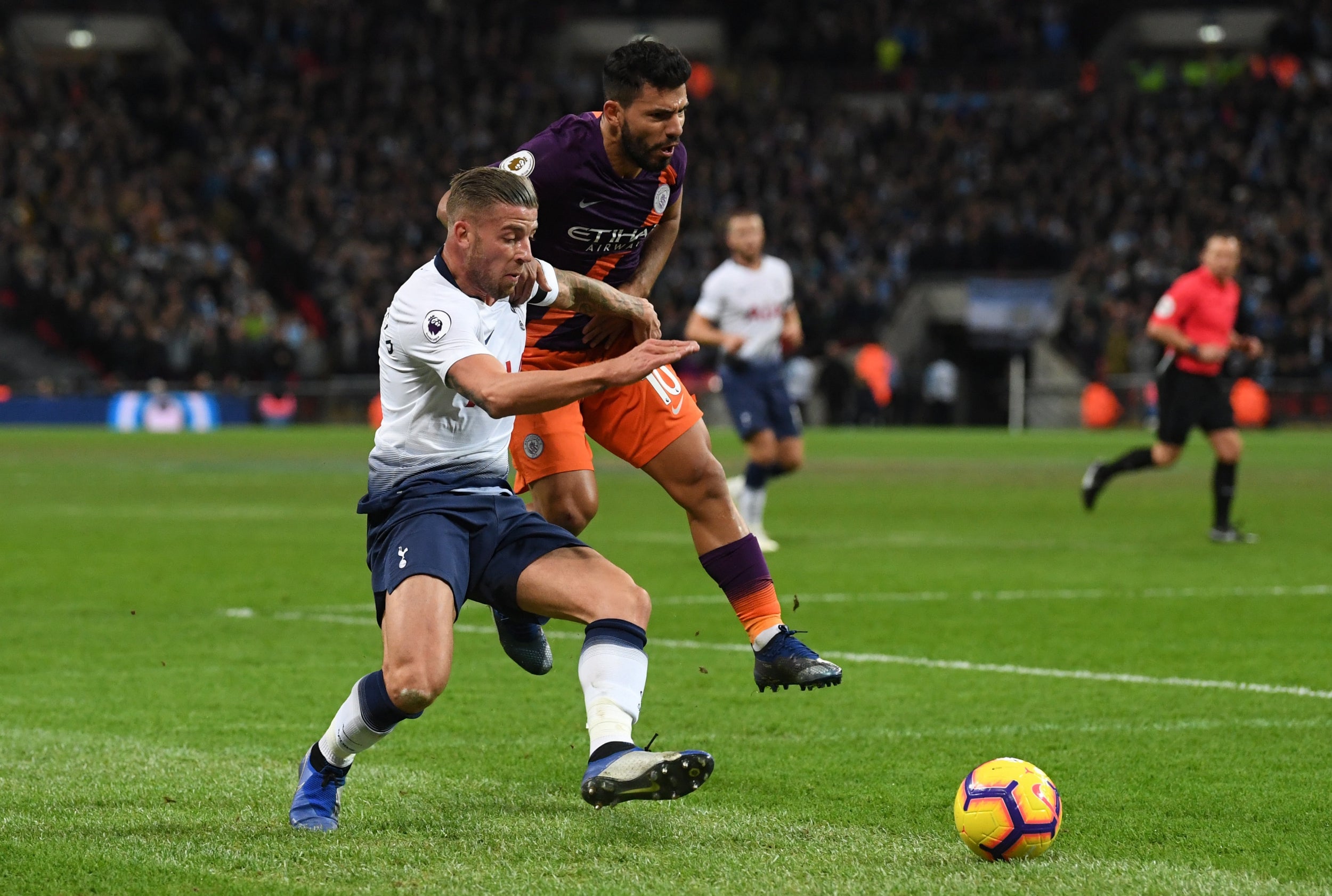 4/22

Toby Alderweireld: 6/10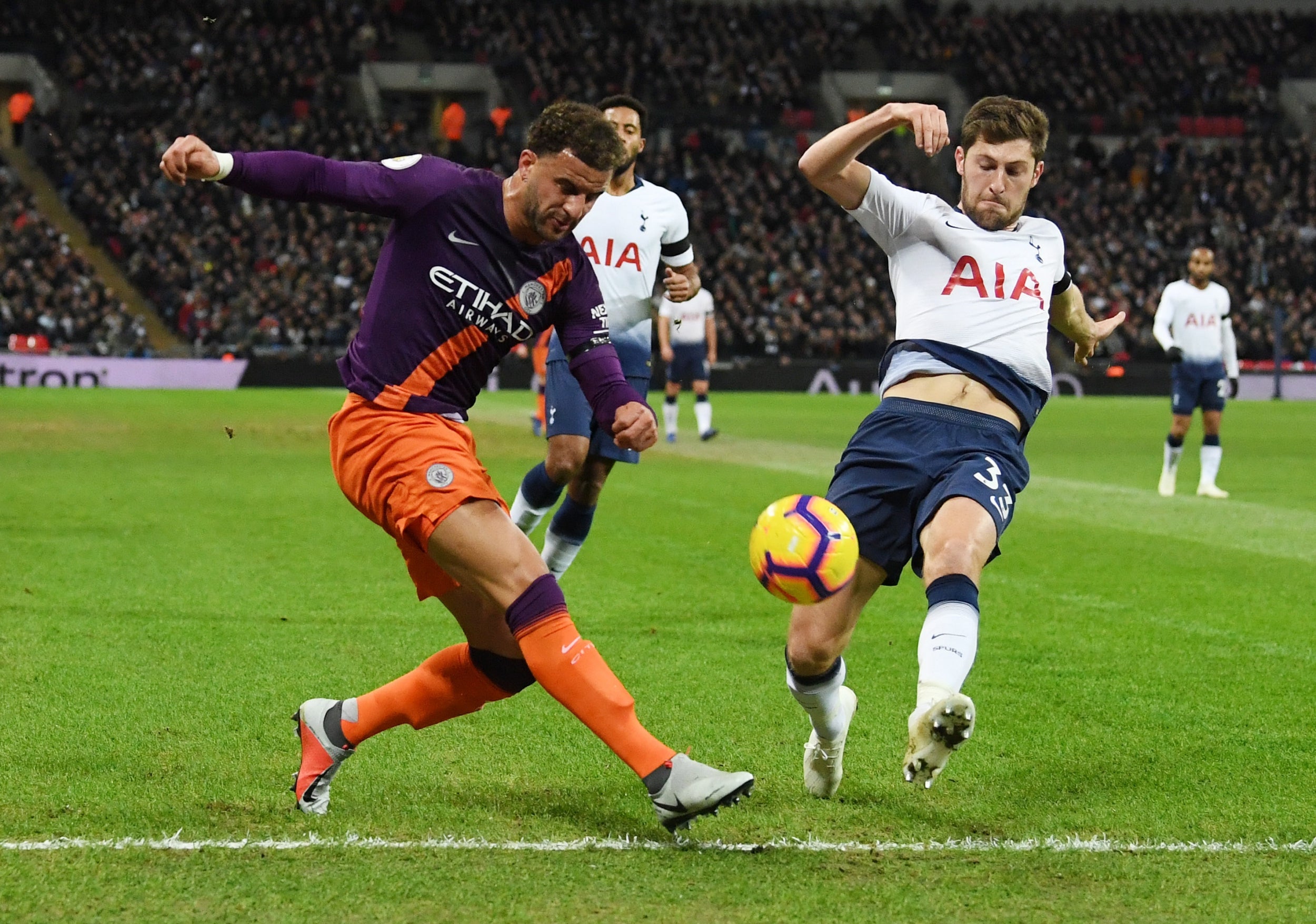 5/22

Ben Davies: 5/10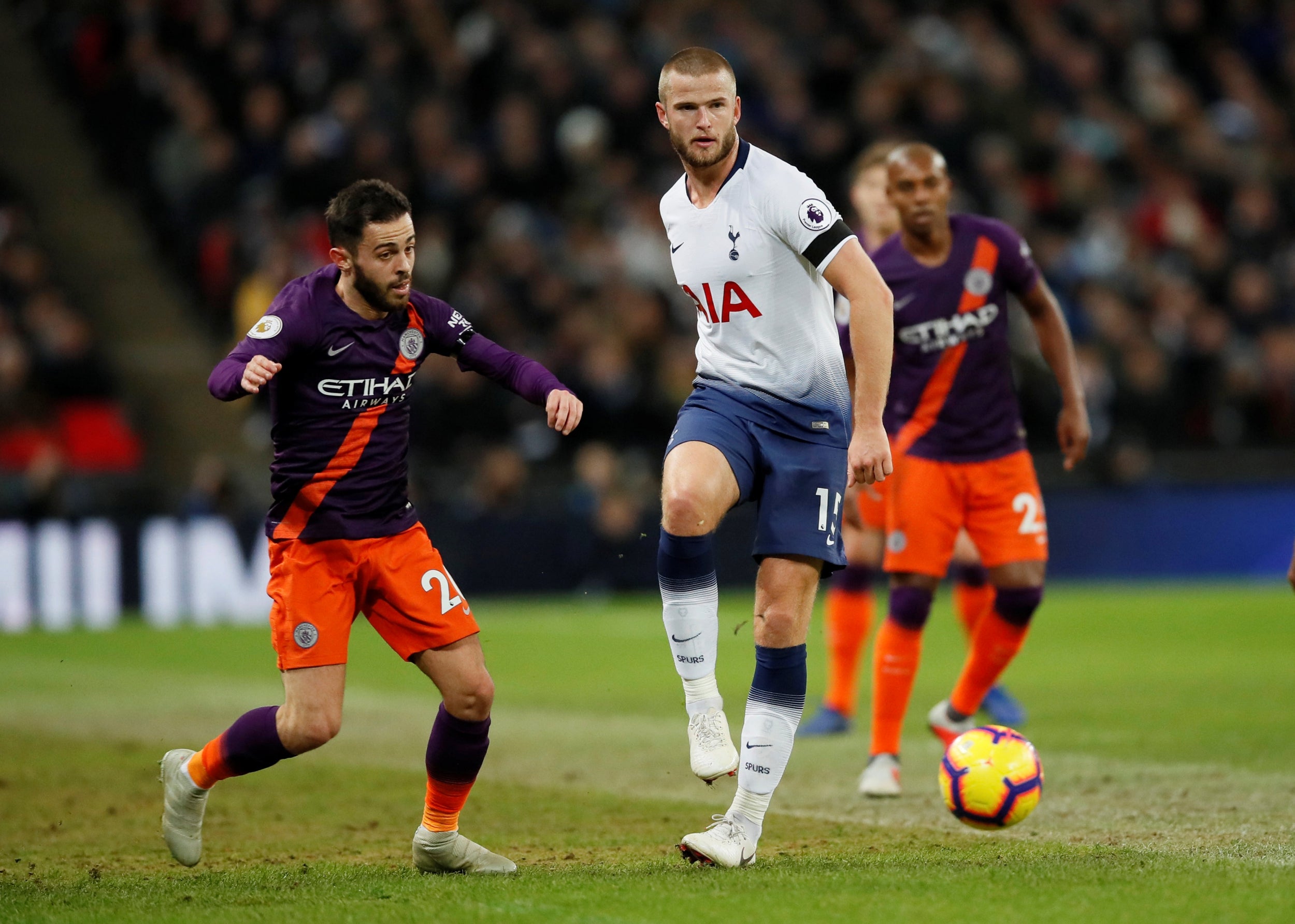 6/22

Eric Dier: 5/10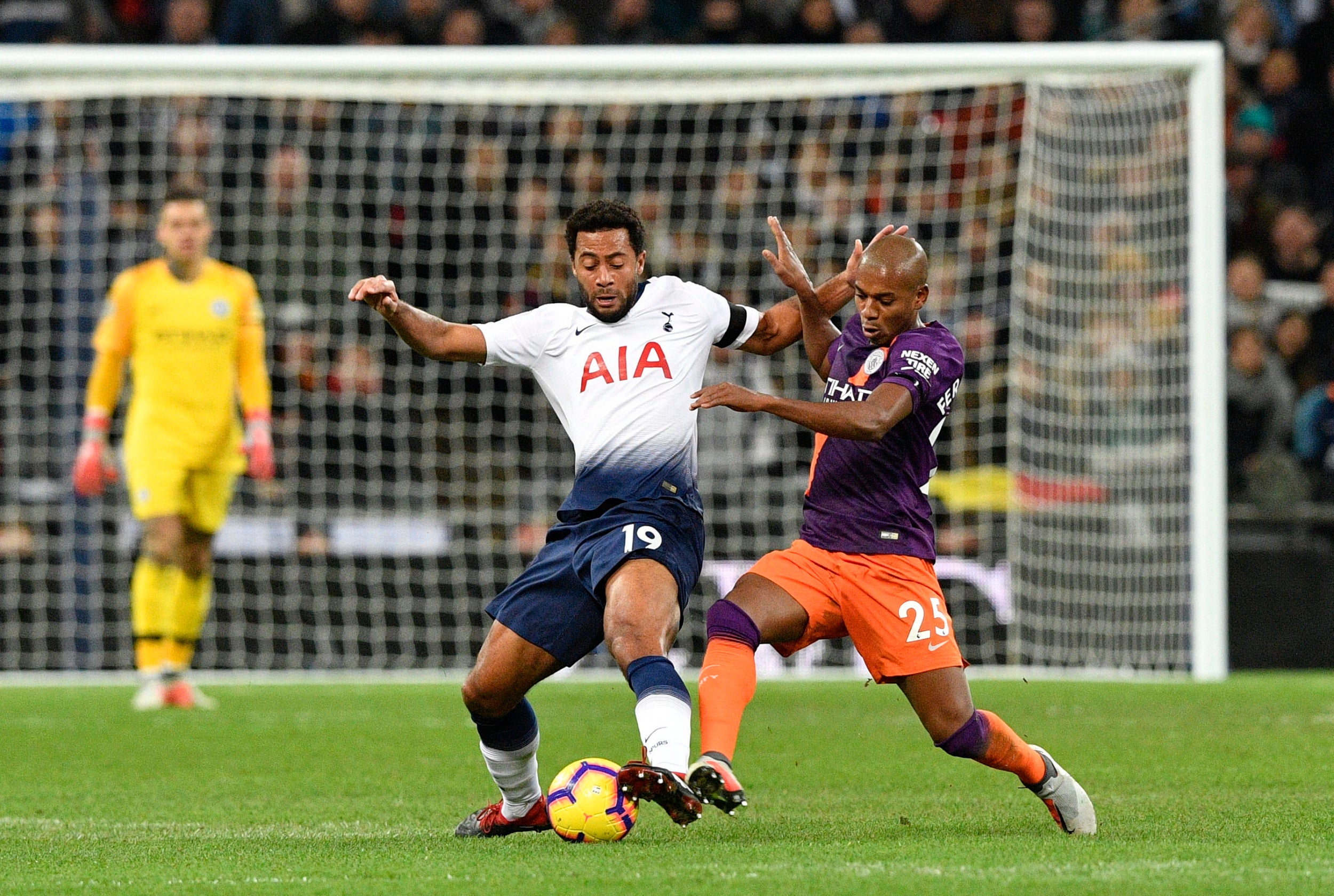 7/22

Moussa Dembele: 6/10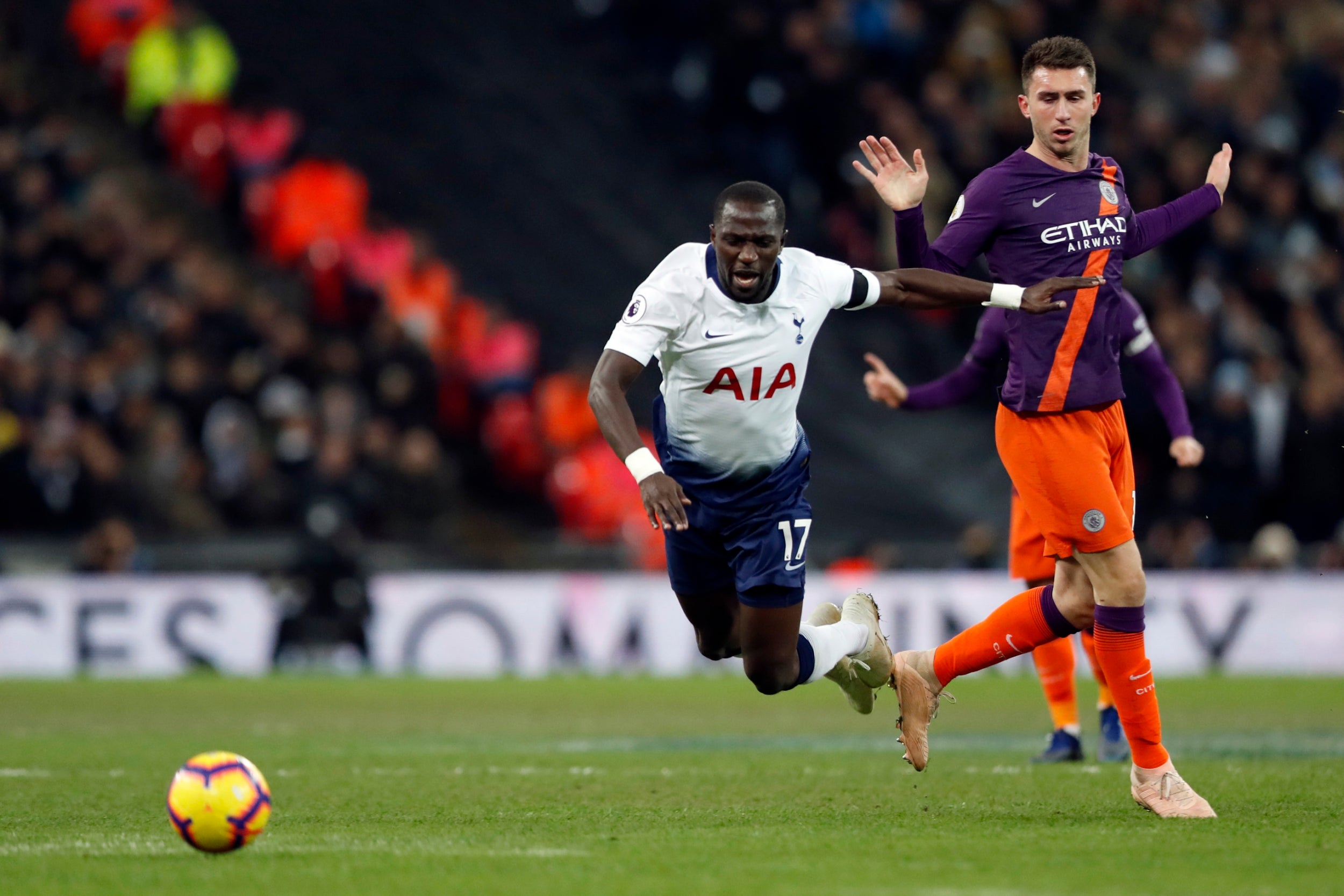 8/22

Moussa Sissoko: 6/10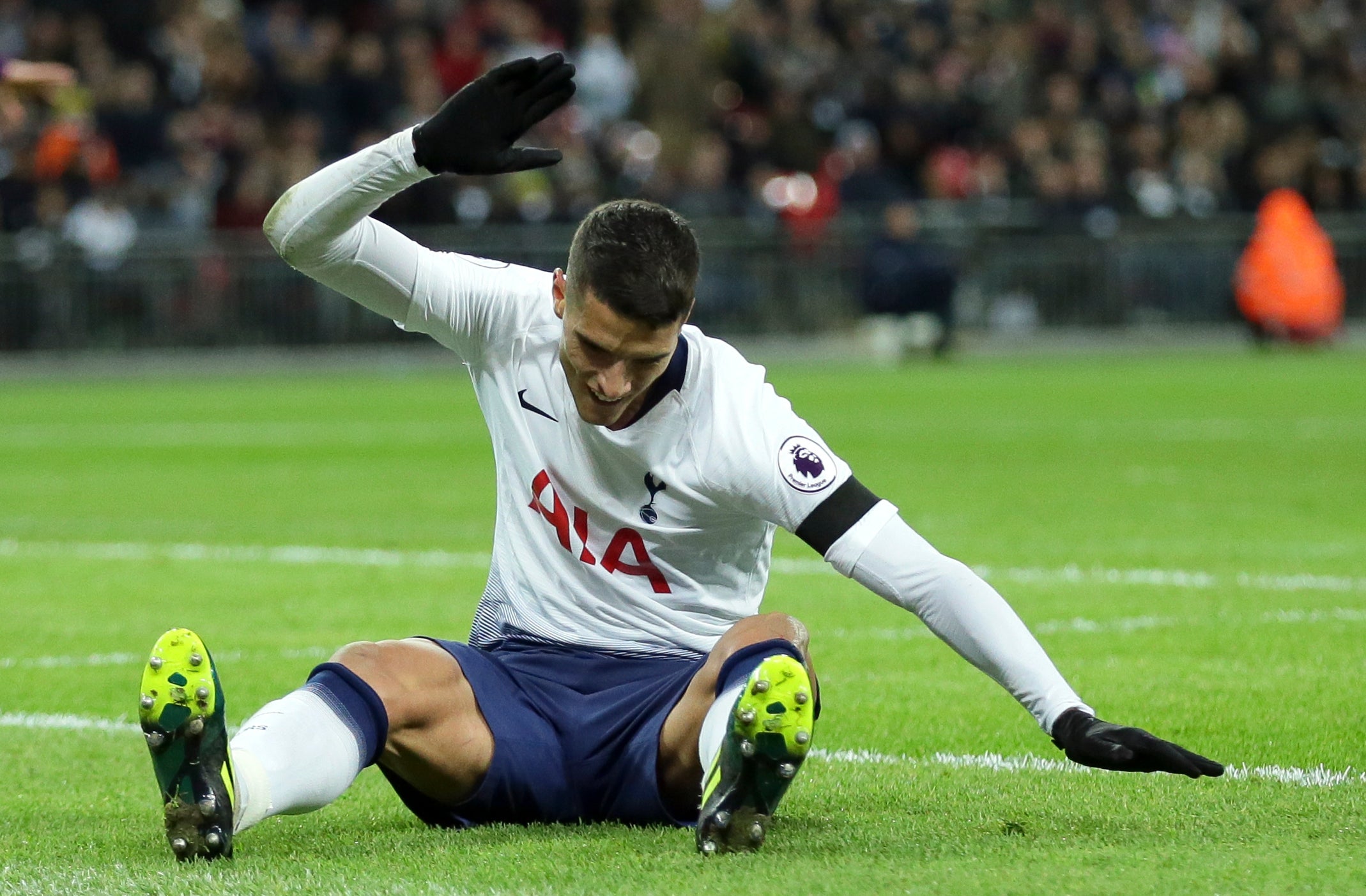 9/22

Erik Lamela: 6/10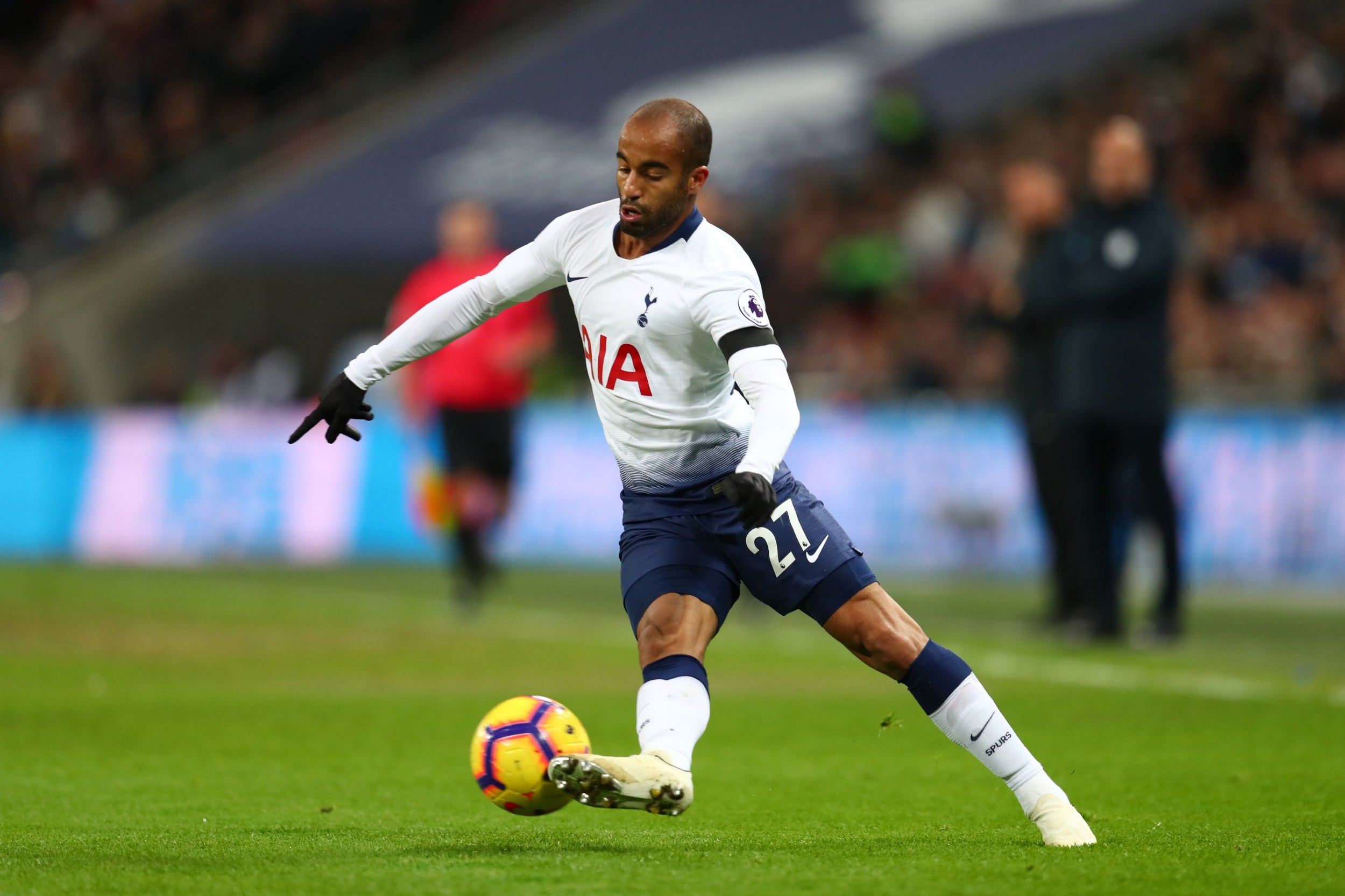 10/22

Lucas Moura: 5/10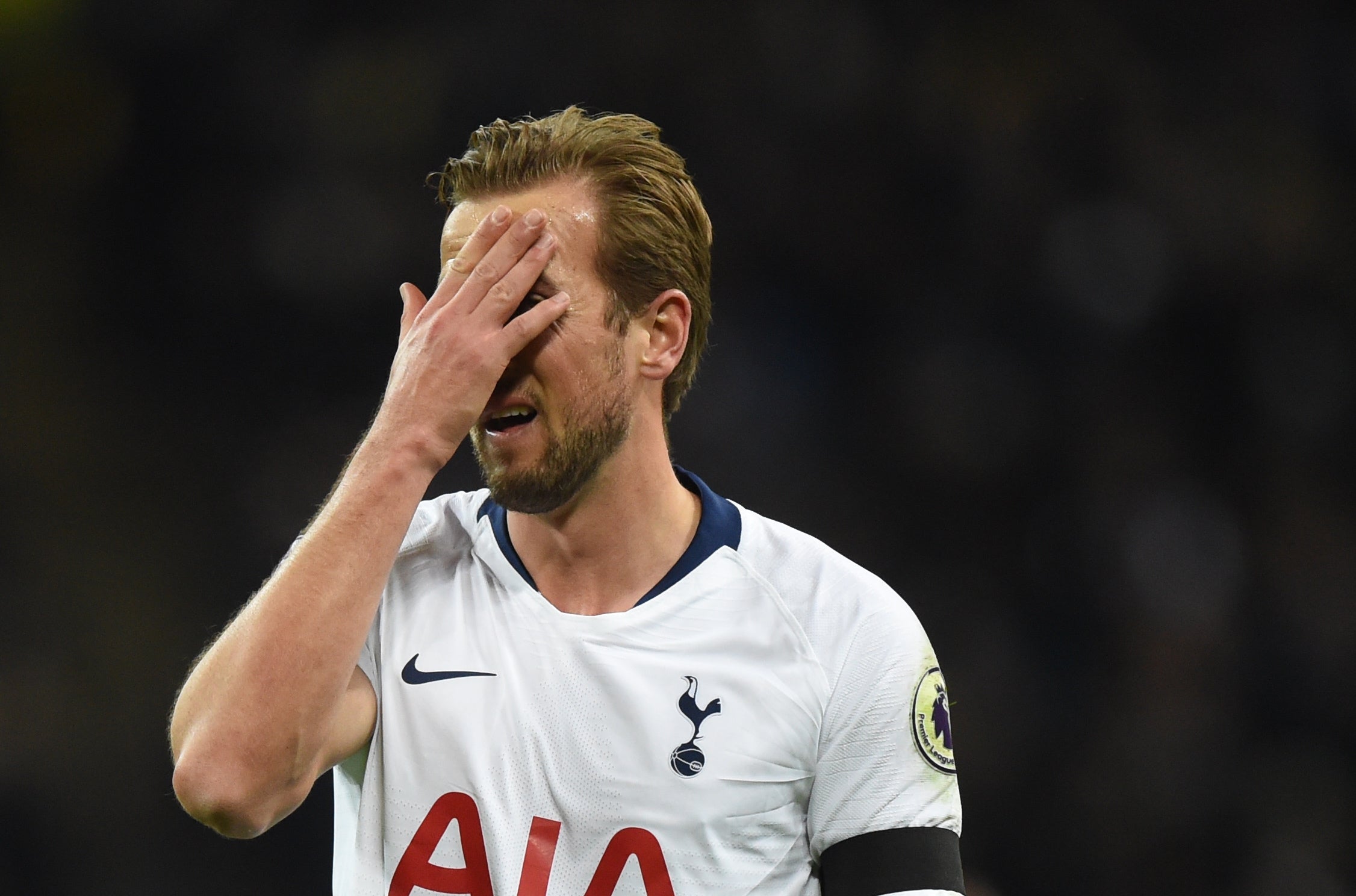 11/22

Harry Kane: 5/10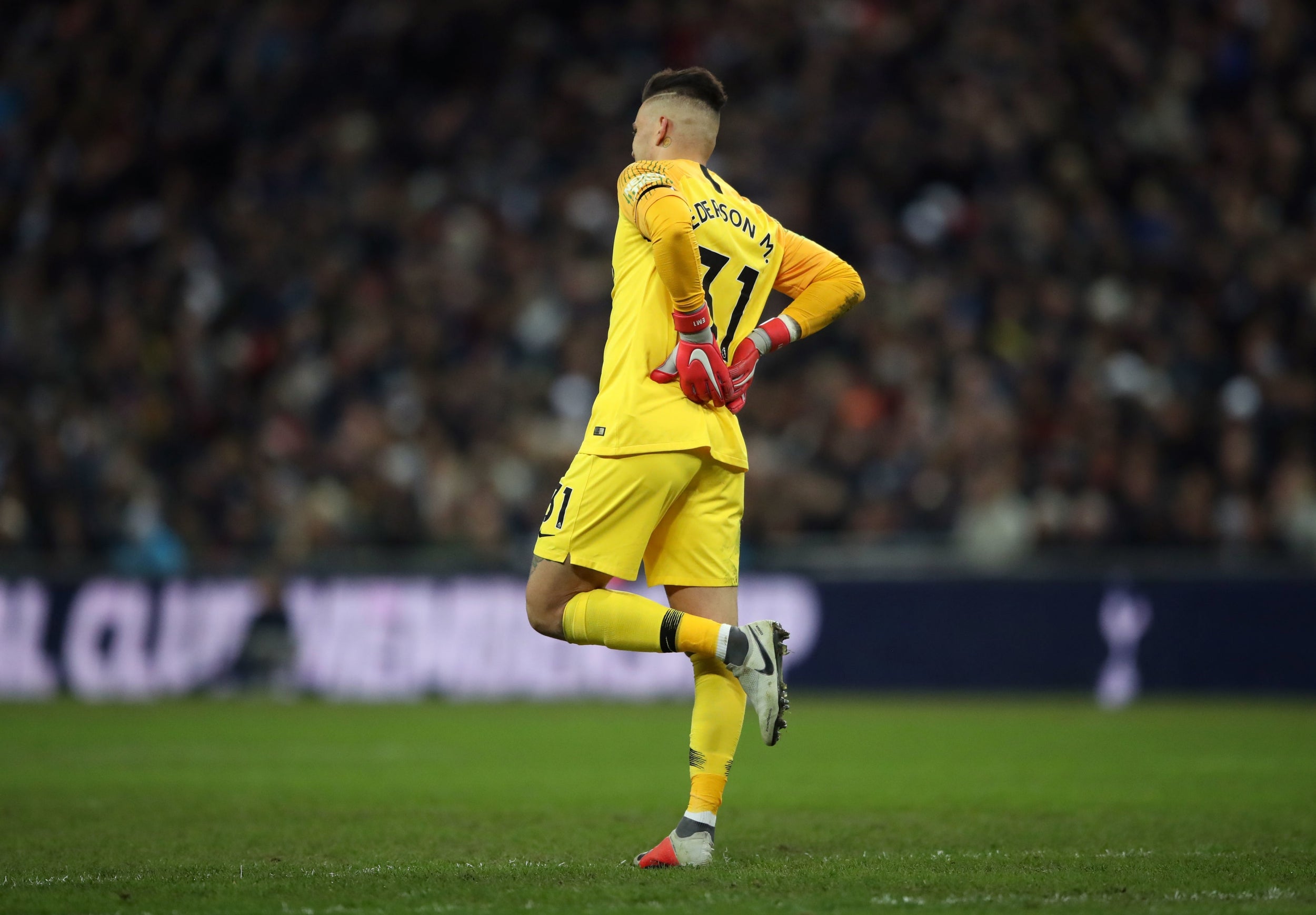 12/22

Ederson: 8/10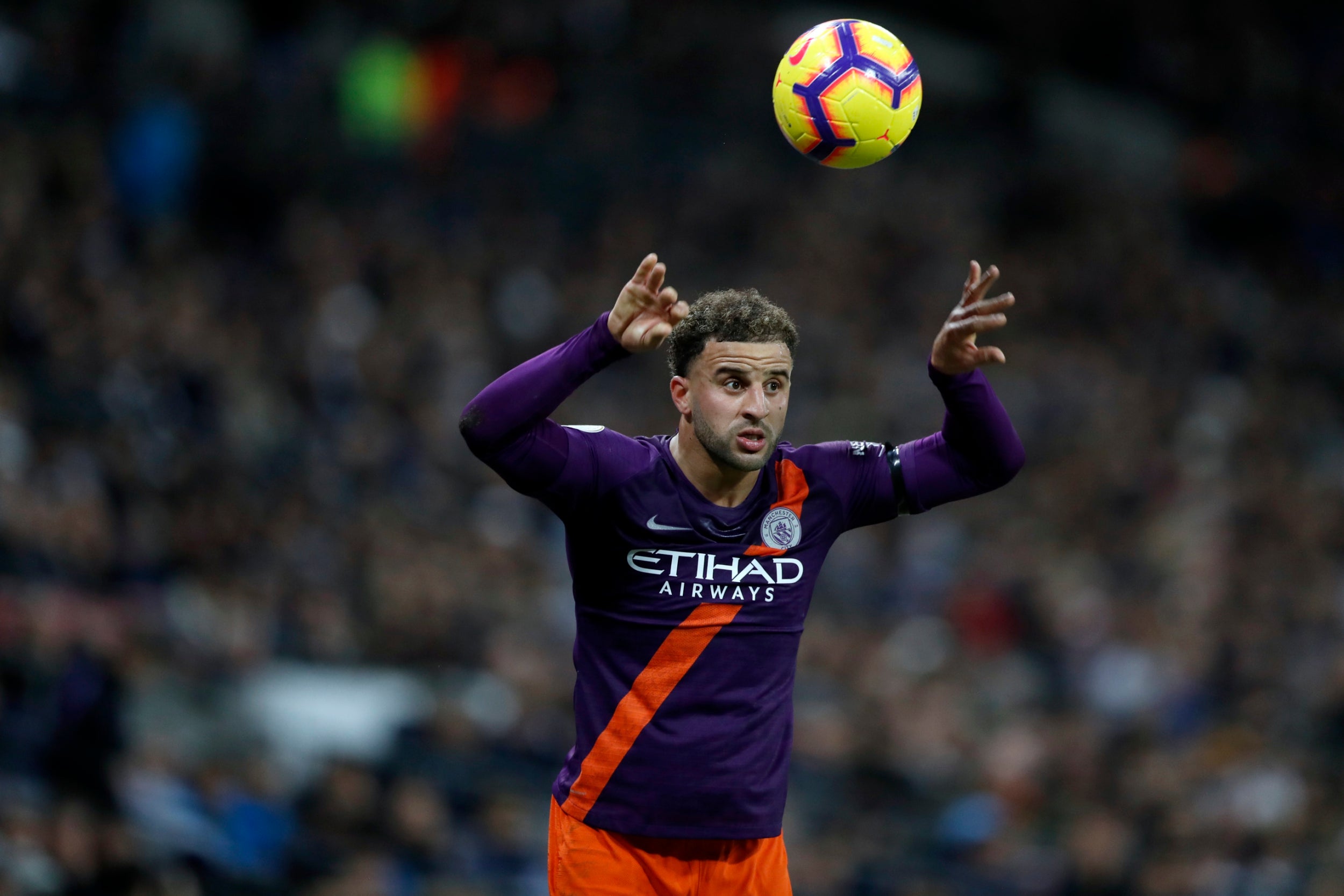 13/22

Kyle Walker: 7/10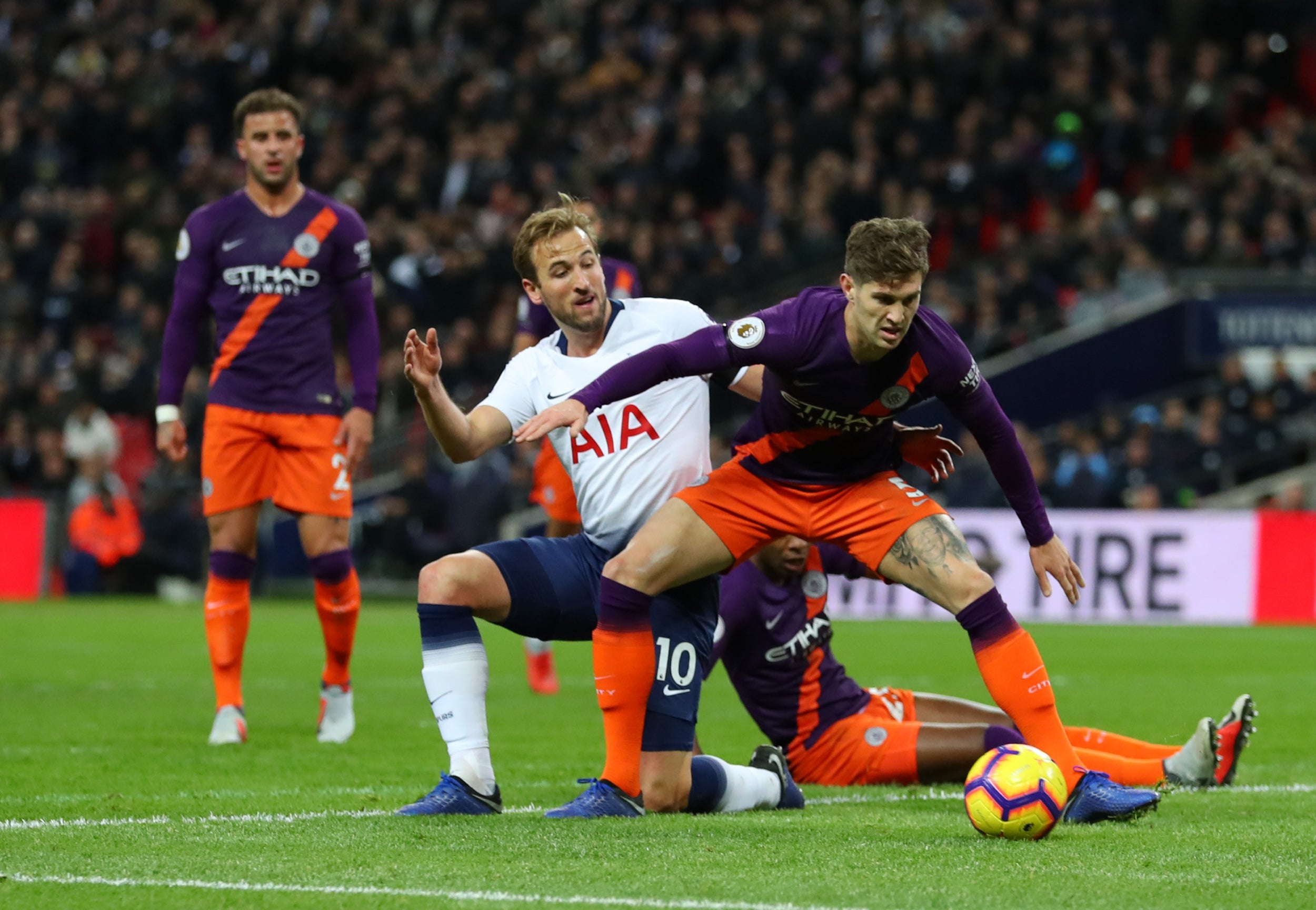 14/22

John Stones: 7/10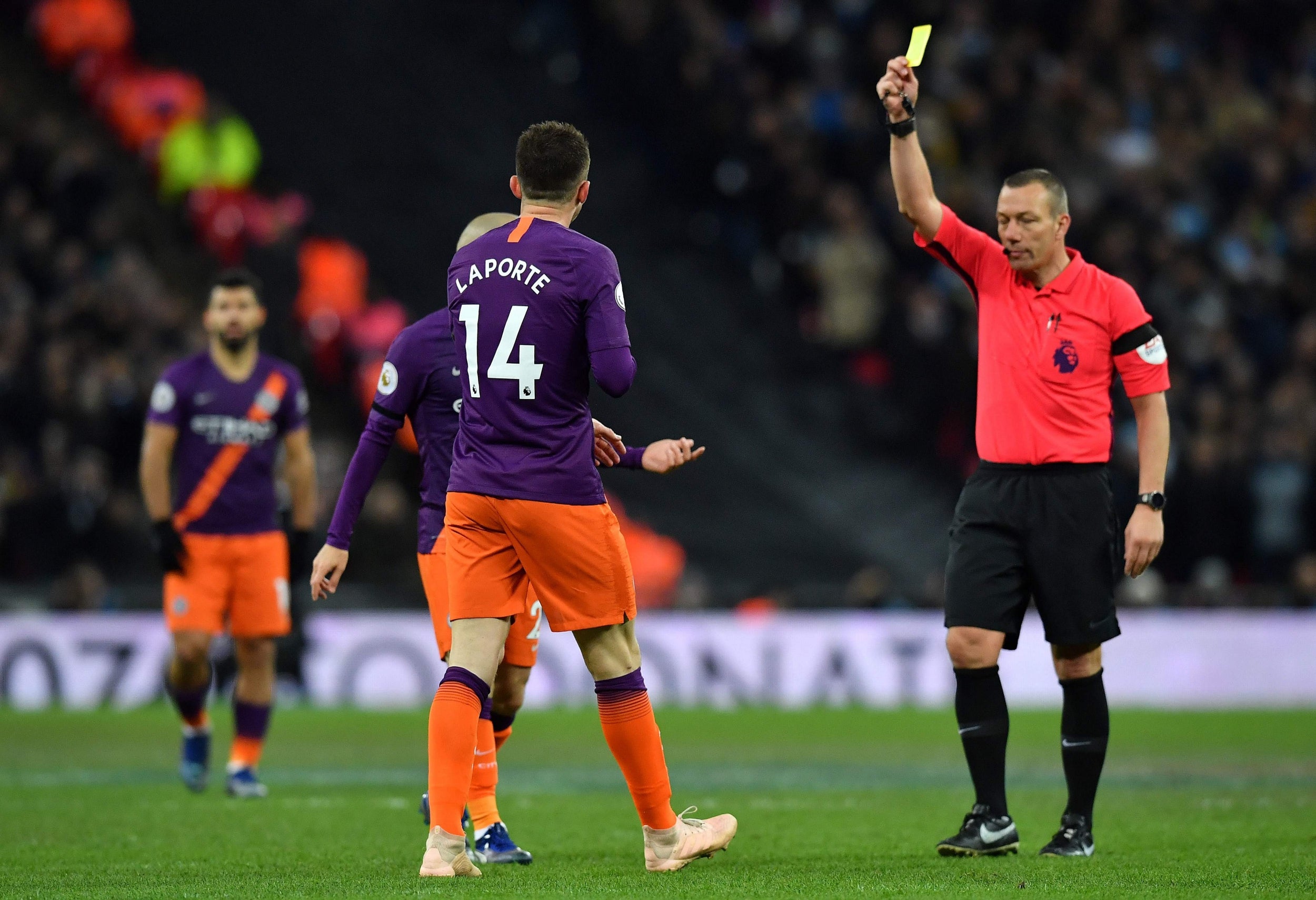 15/22

Aymeric Laporte: 8/10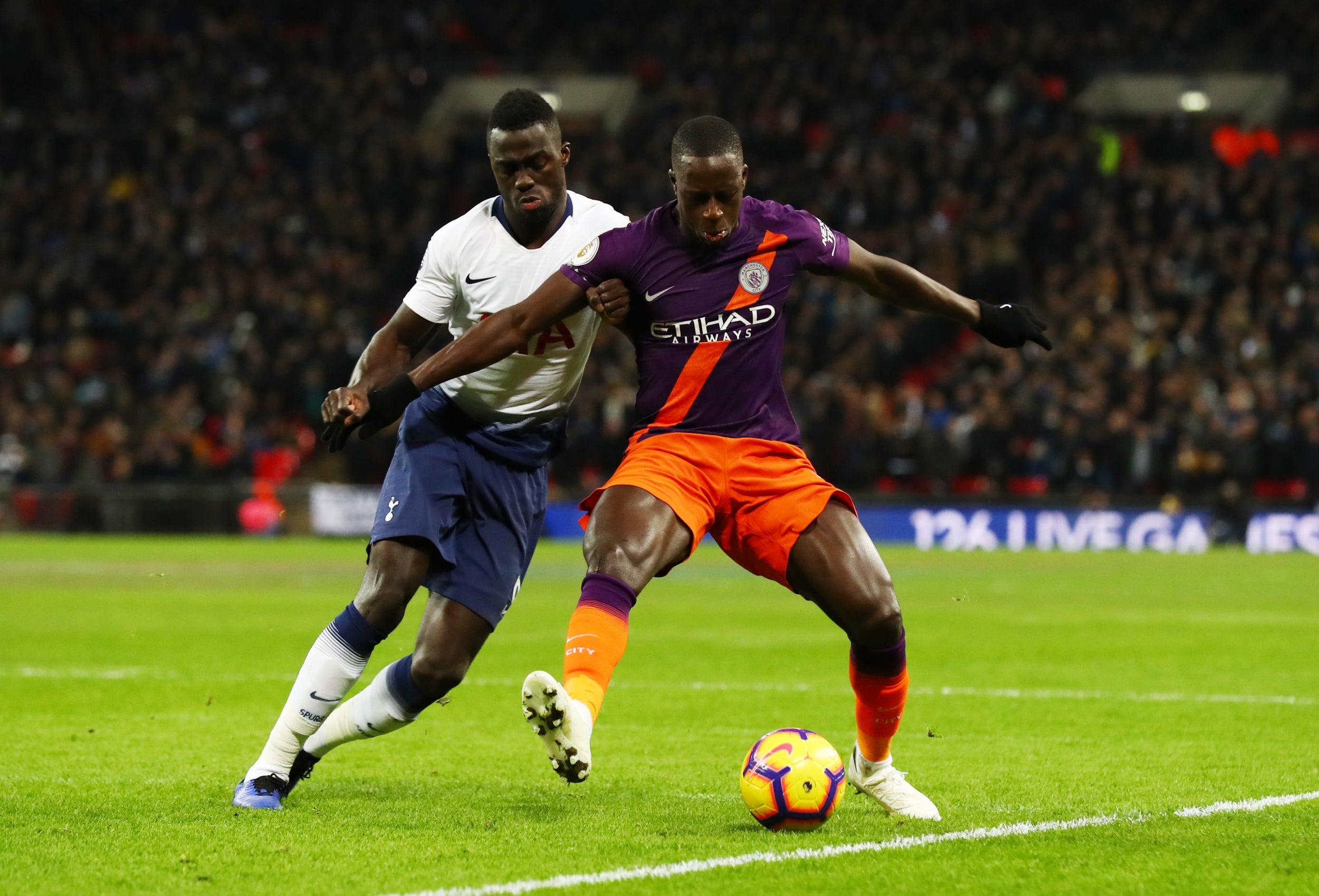 16/22

Benjamin Mendy: 6/10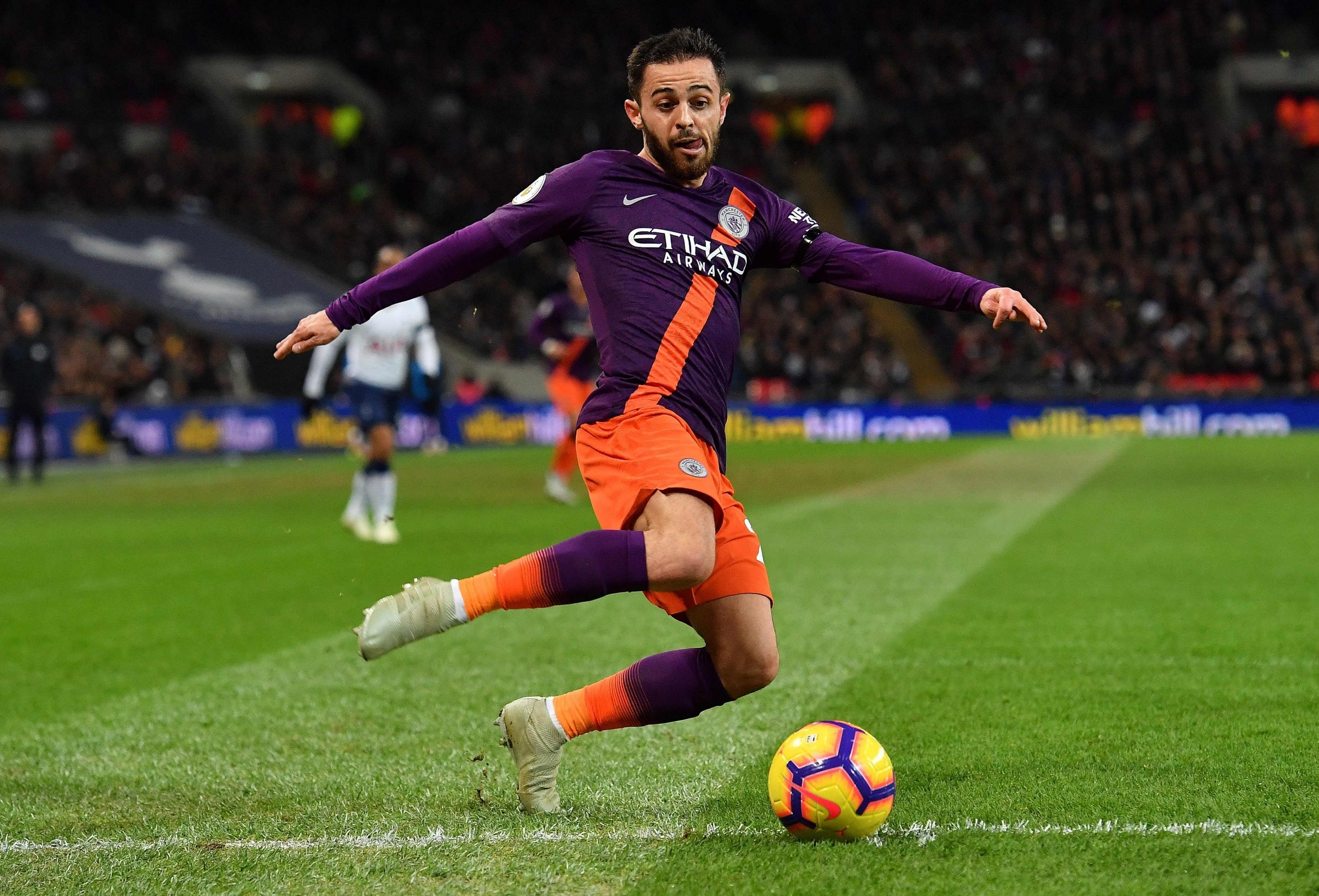 17/22

Bernardo Silva: 7/10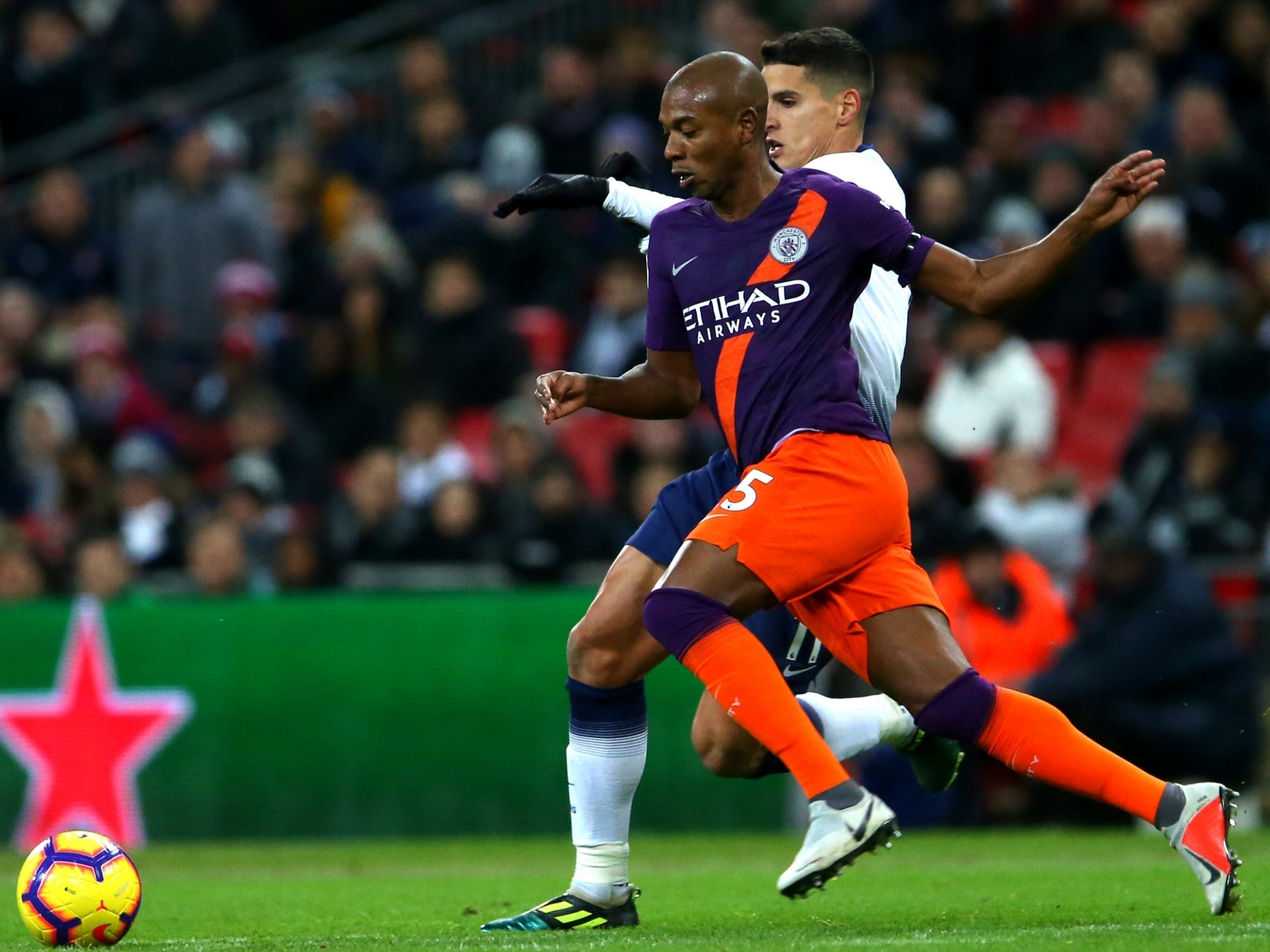 18/22

Fernandinho: 8/10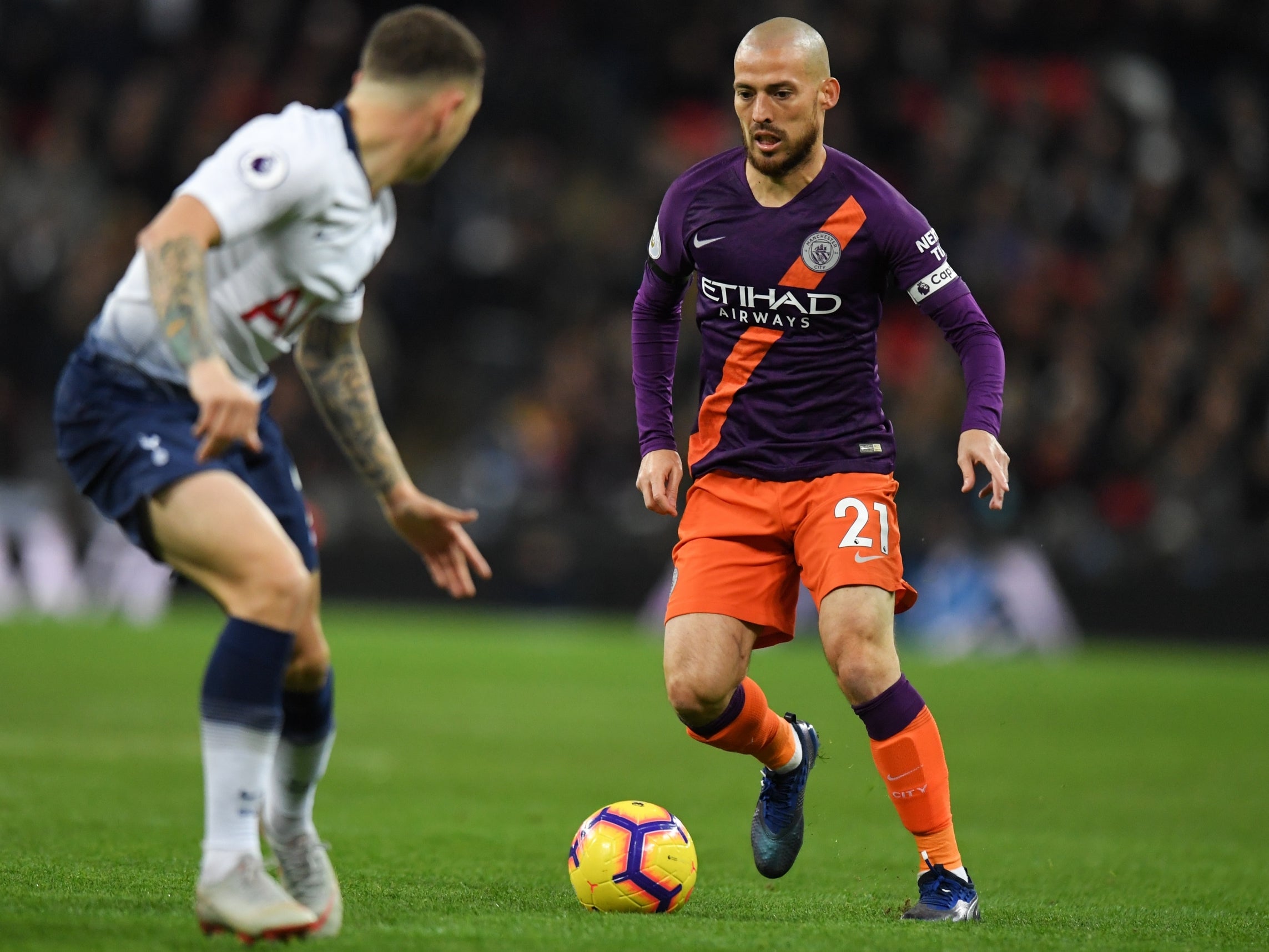 19/22

David Silva: 7/10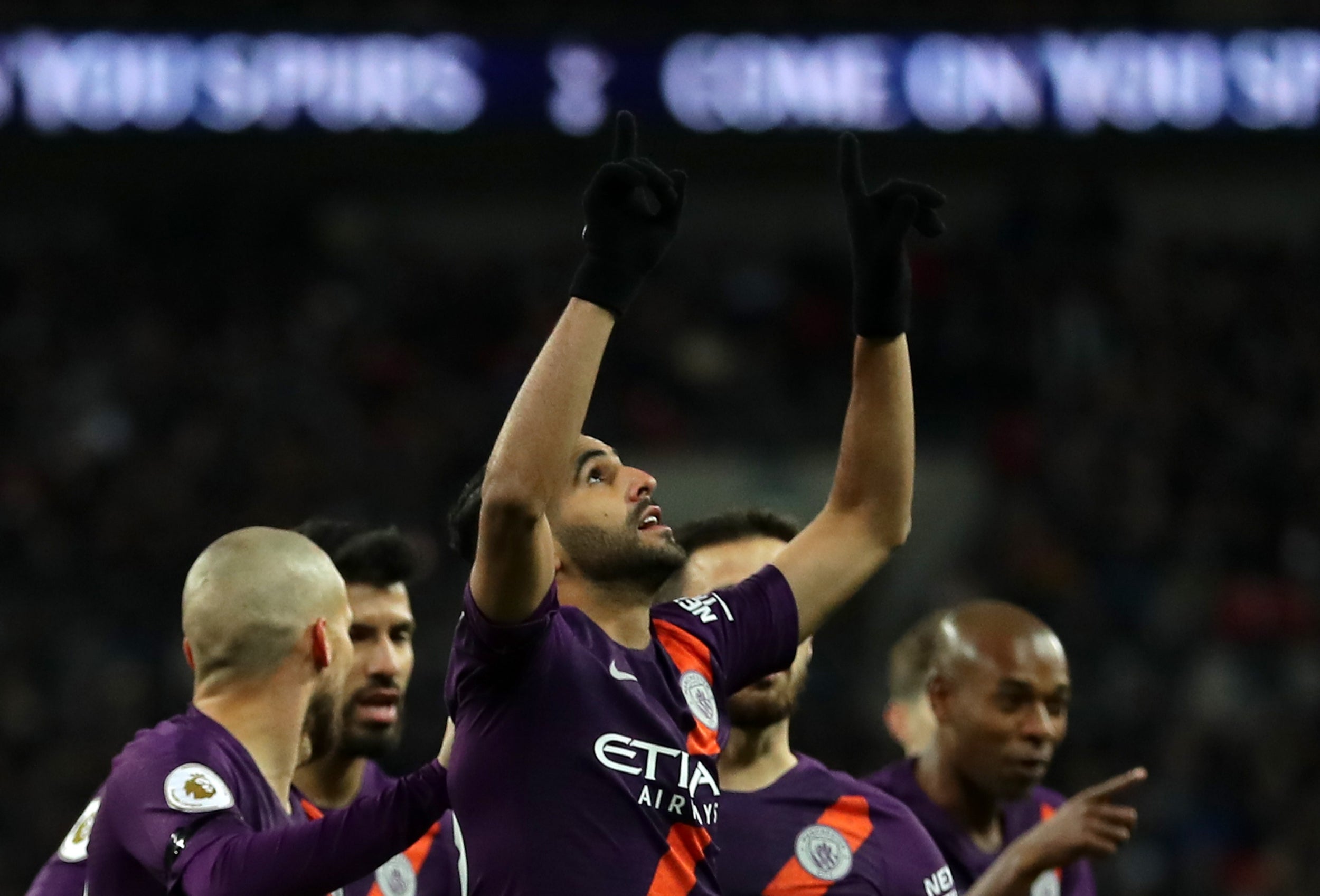 20/22

Riyad Mahrez – 8/10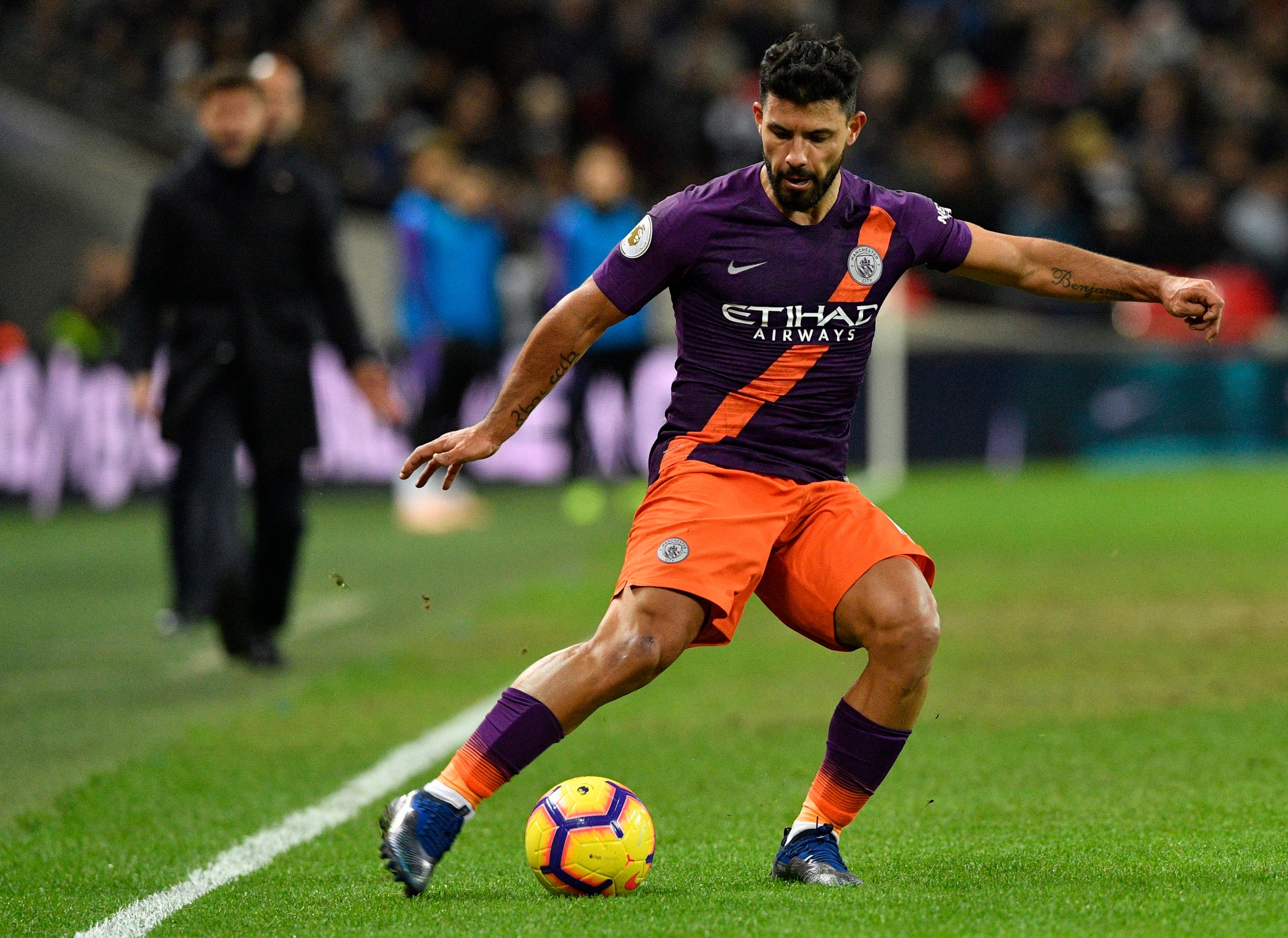 21/22

Sergio Aguero: 6/10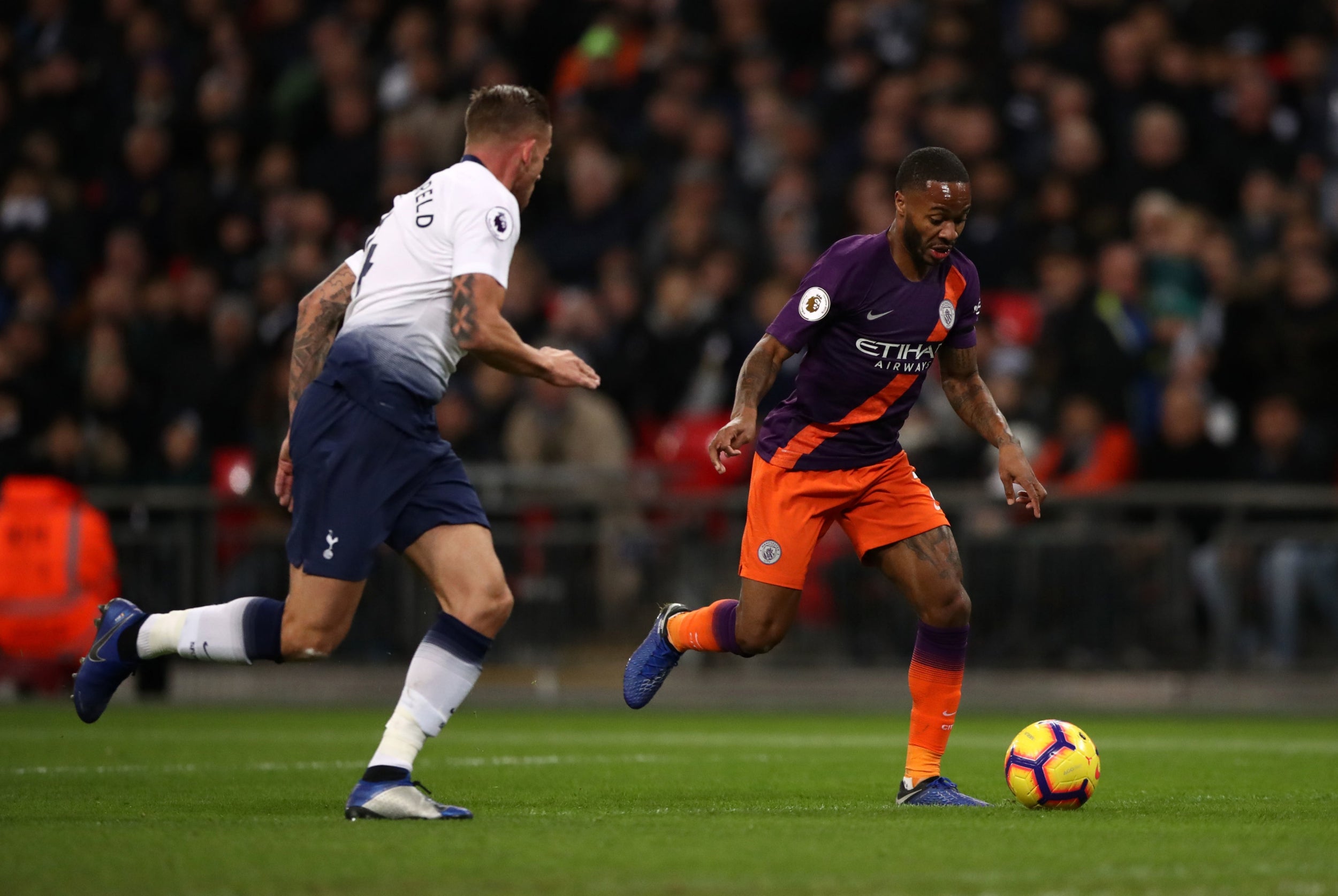 22/22

Raheem Sterling: 8/10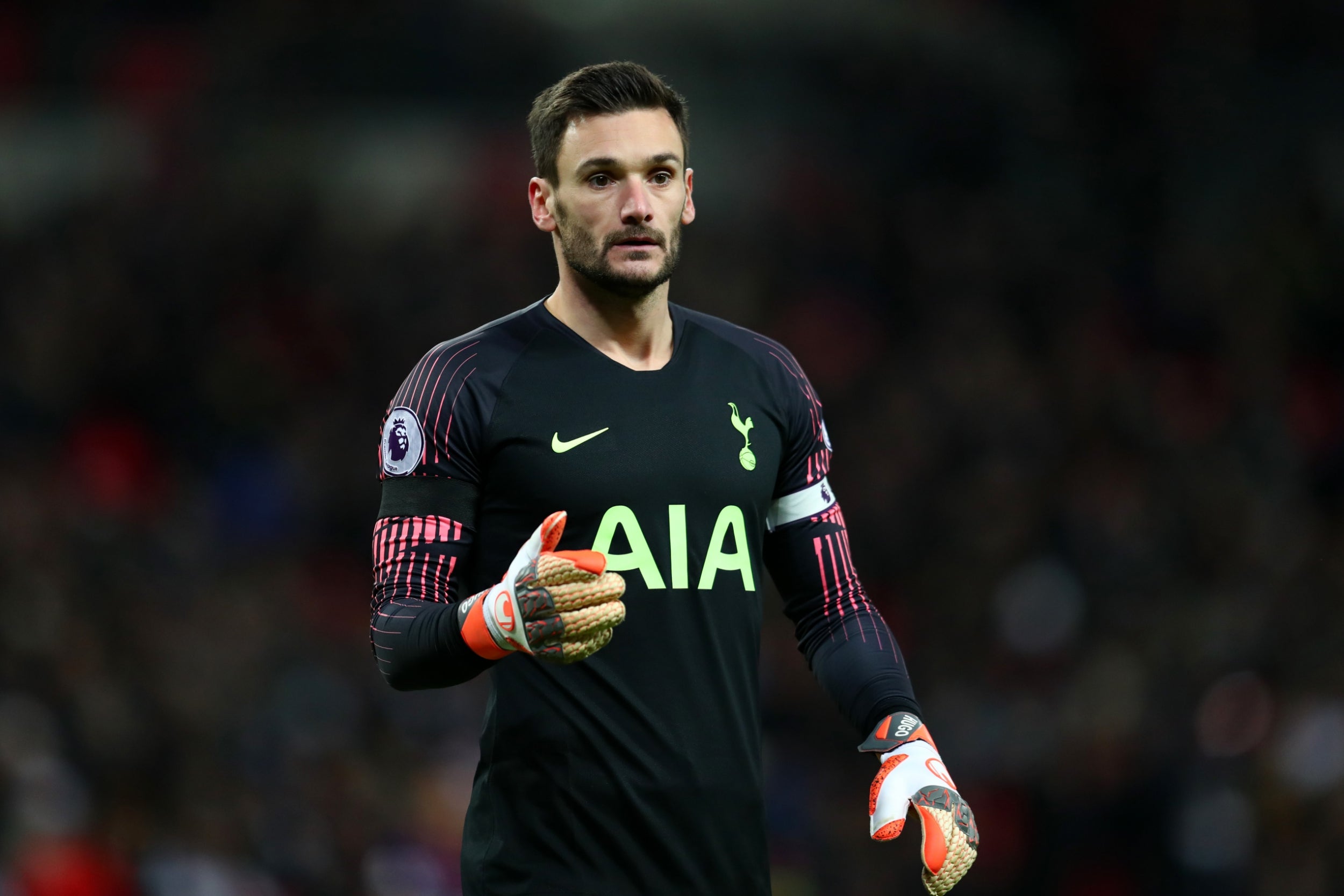 1/22

Hugo Lloris: 6/10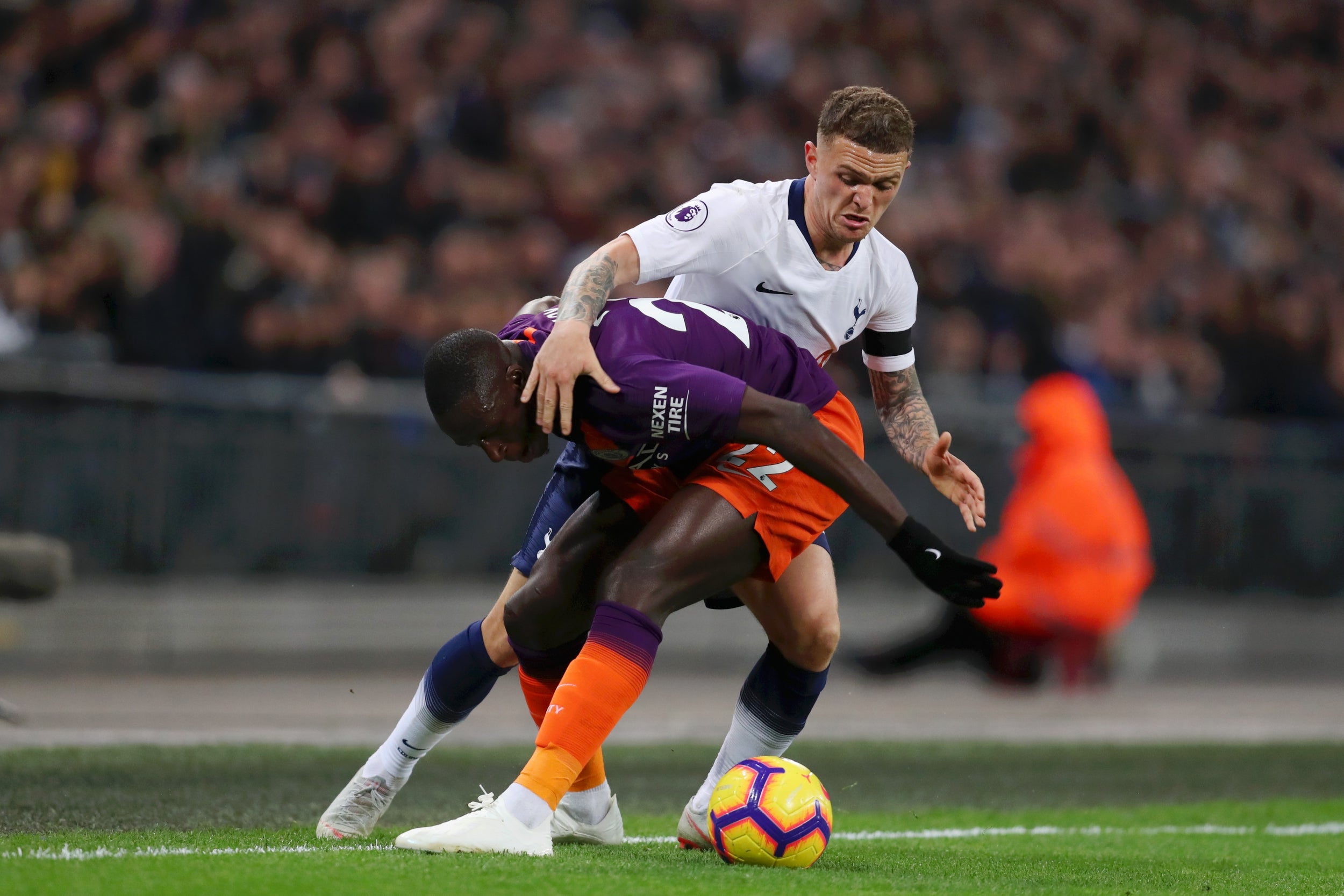 2/22

Kieran Trippier: 5/10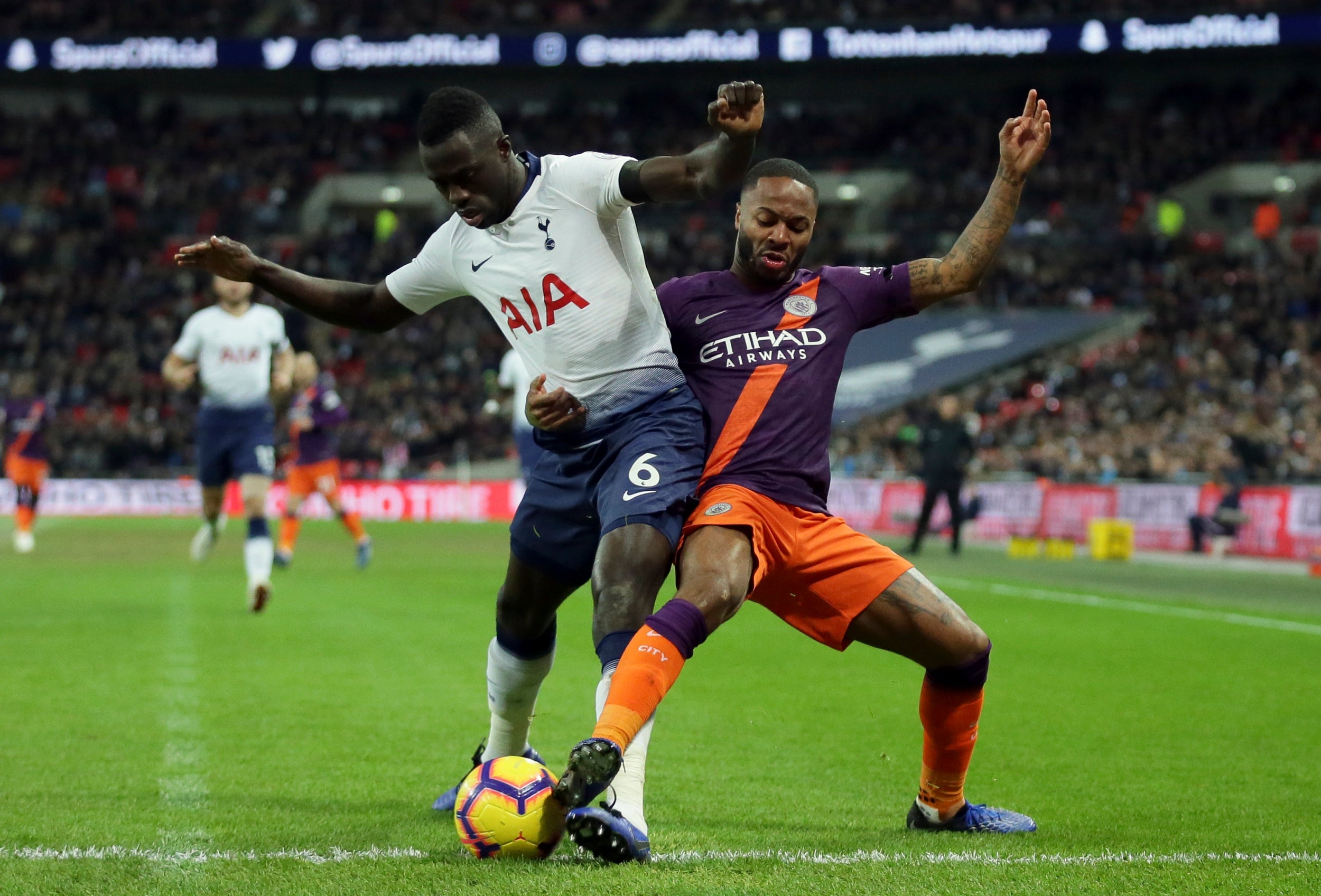 3/22

Davinson Sanchez: 6/10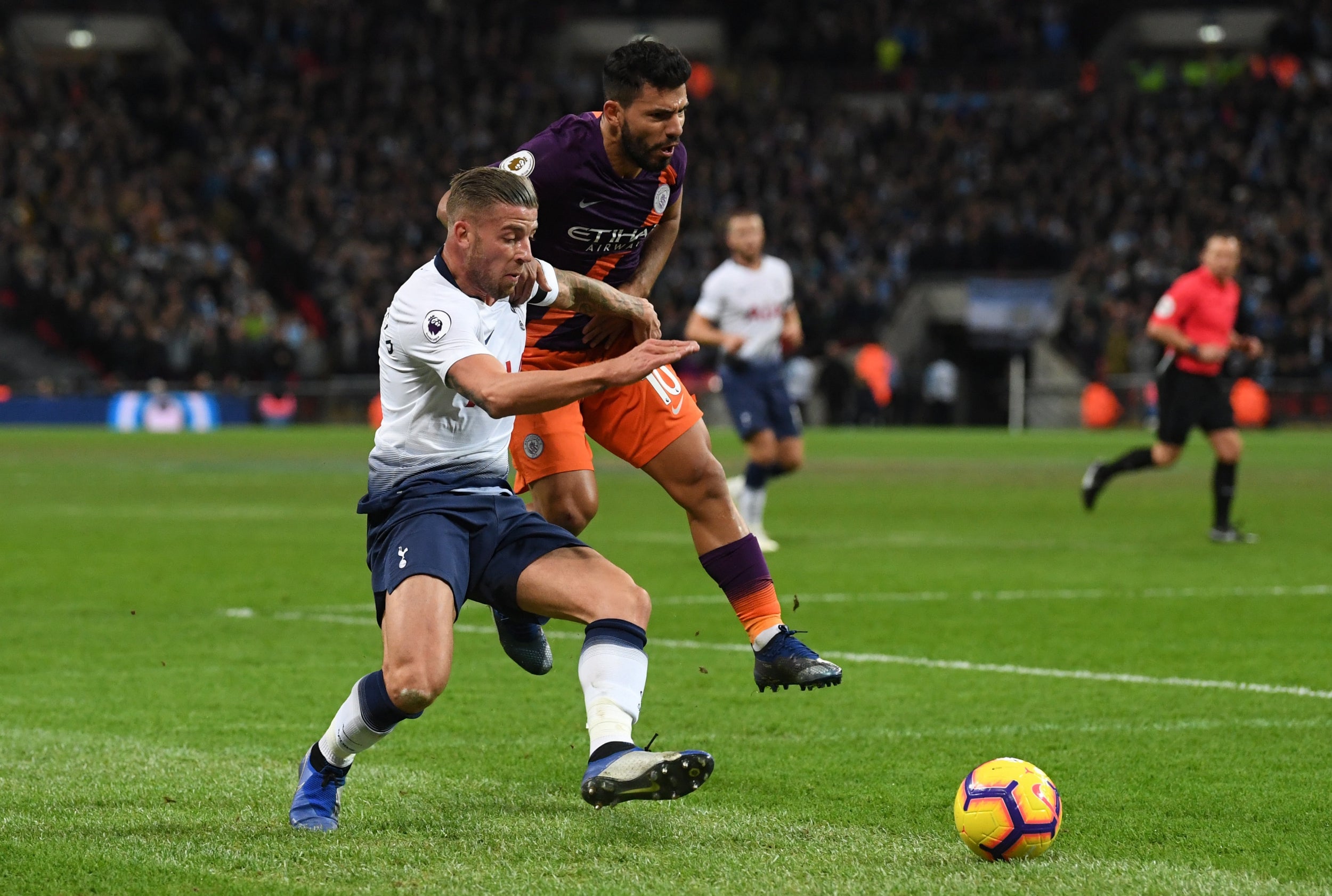 4/22

Toby Alderweireld: 6/10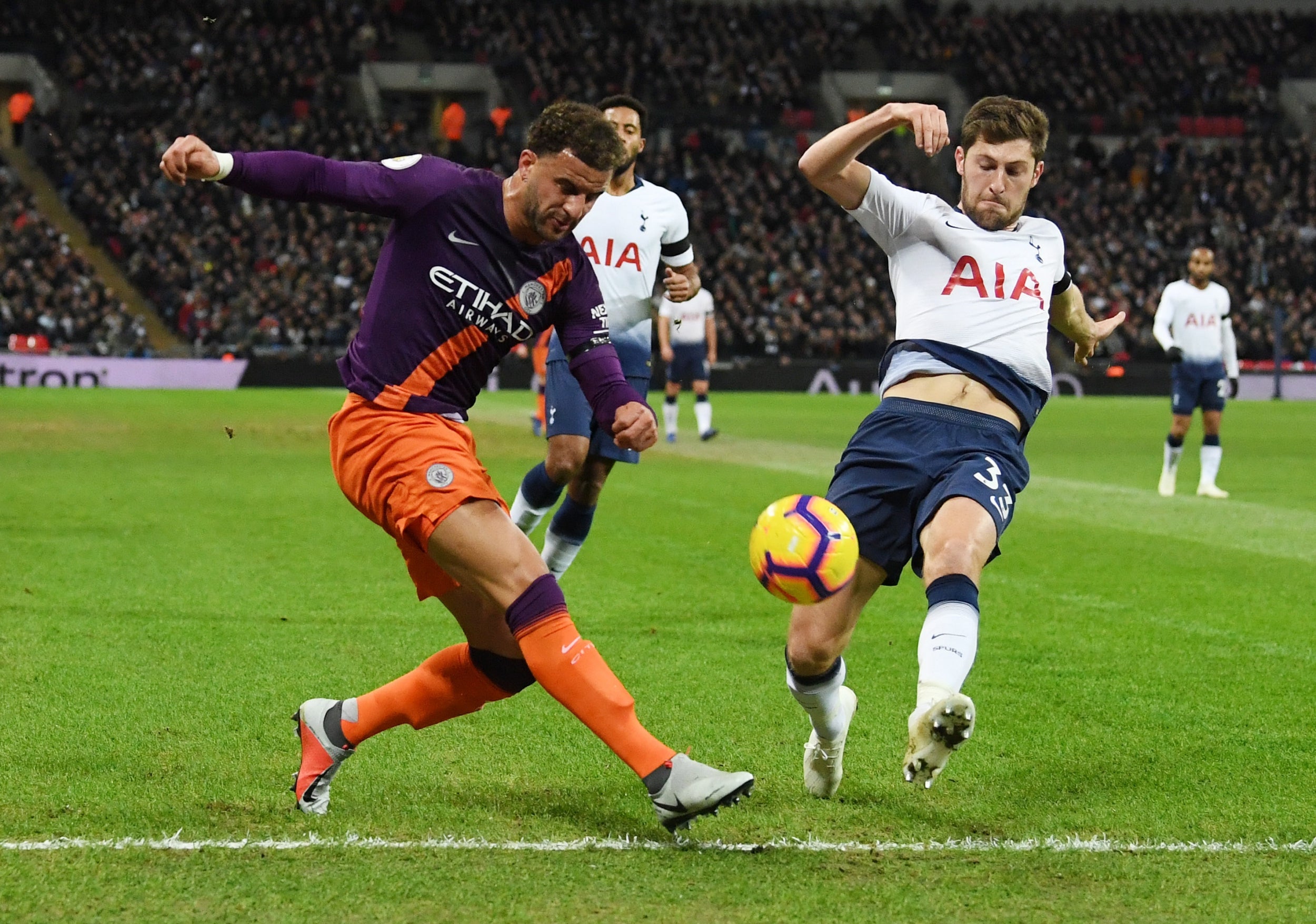 5/22

Ben Davies: 5/10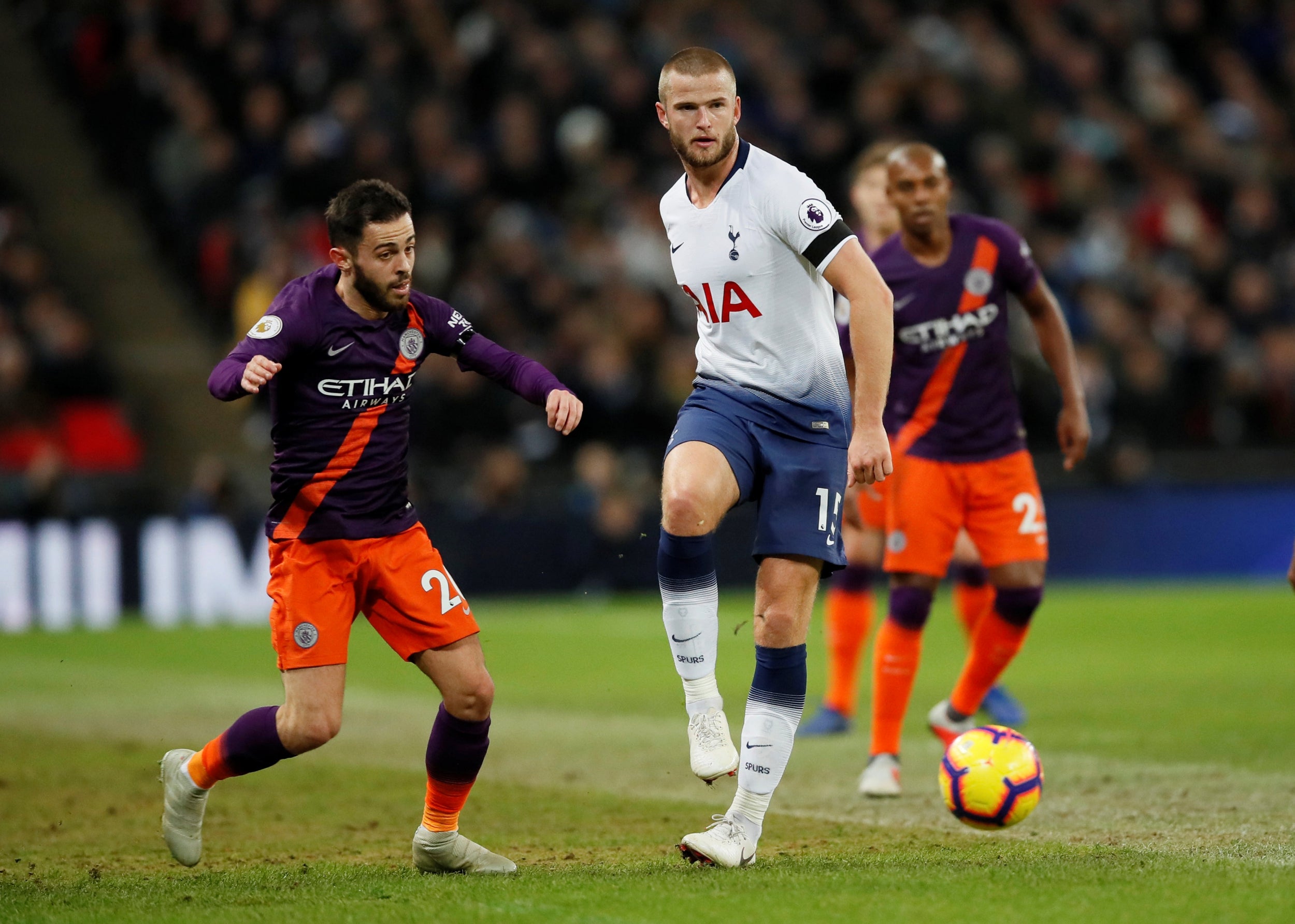 6/22

Eric Dier: 5/10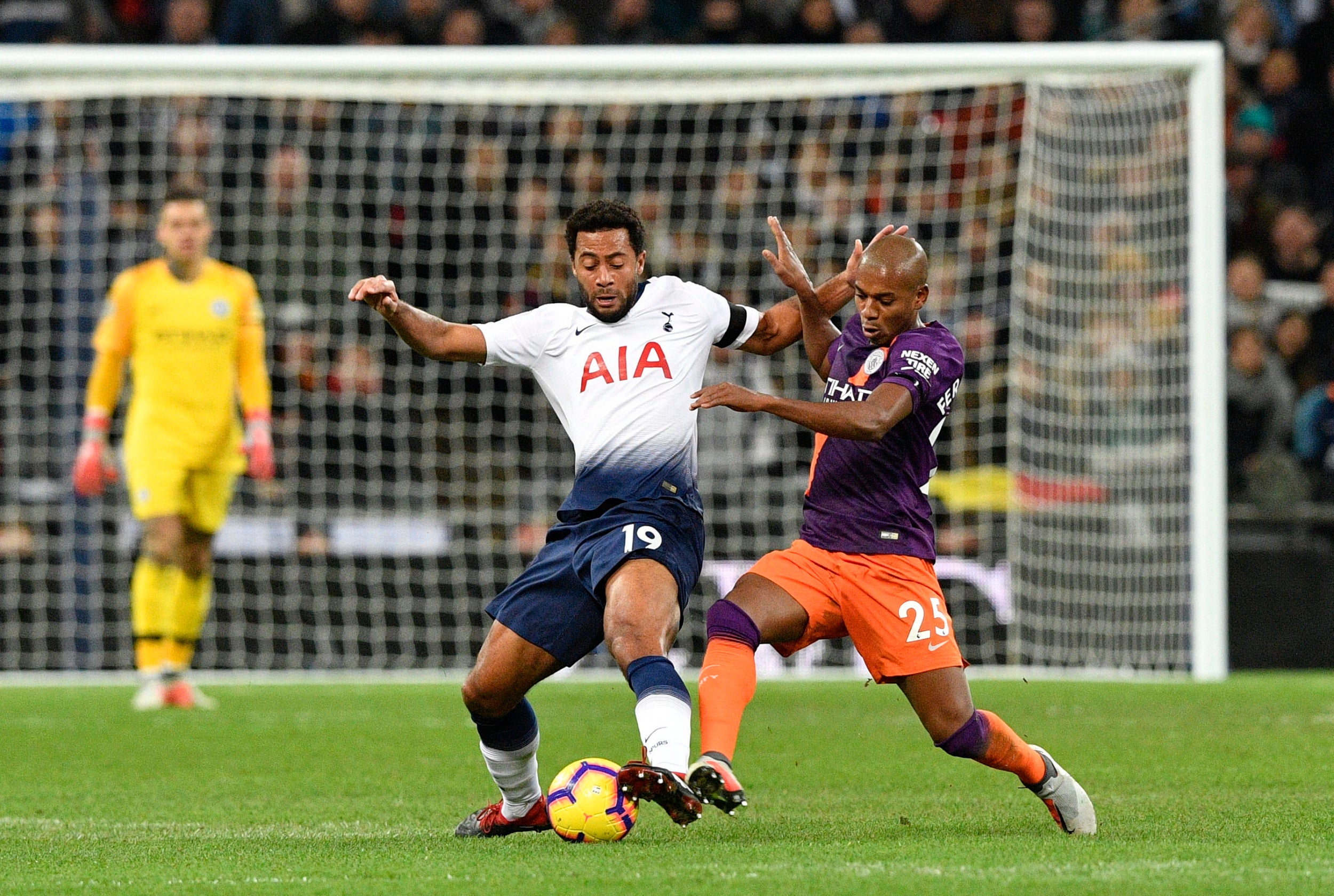 7/22

Moussa Dembele: 6/10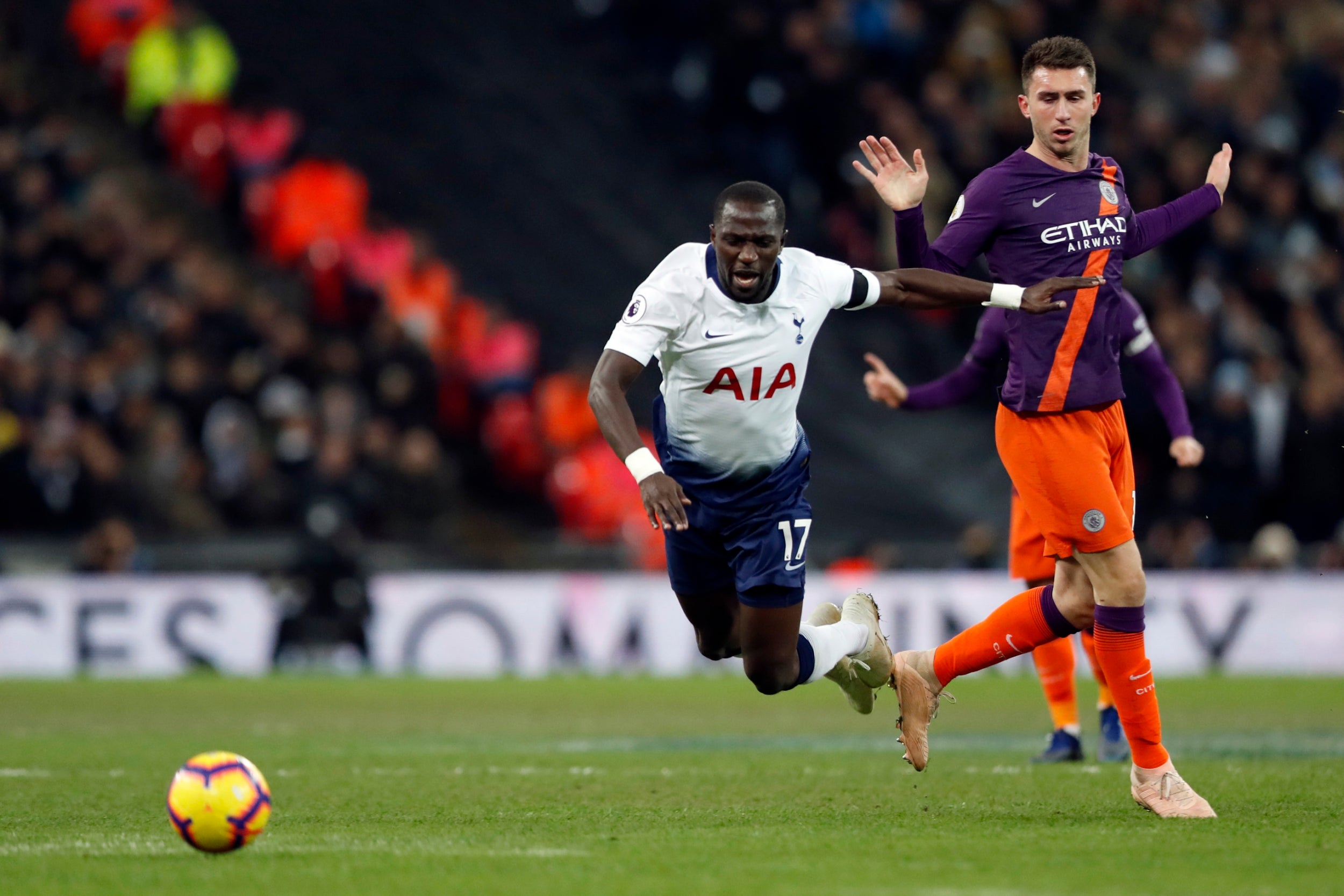 8/22

Moussa Sissoko: 6/10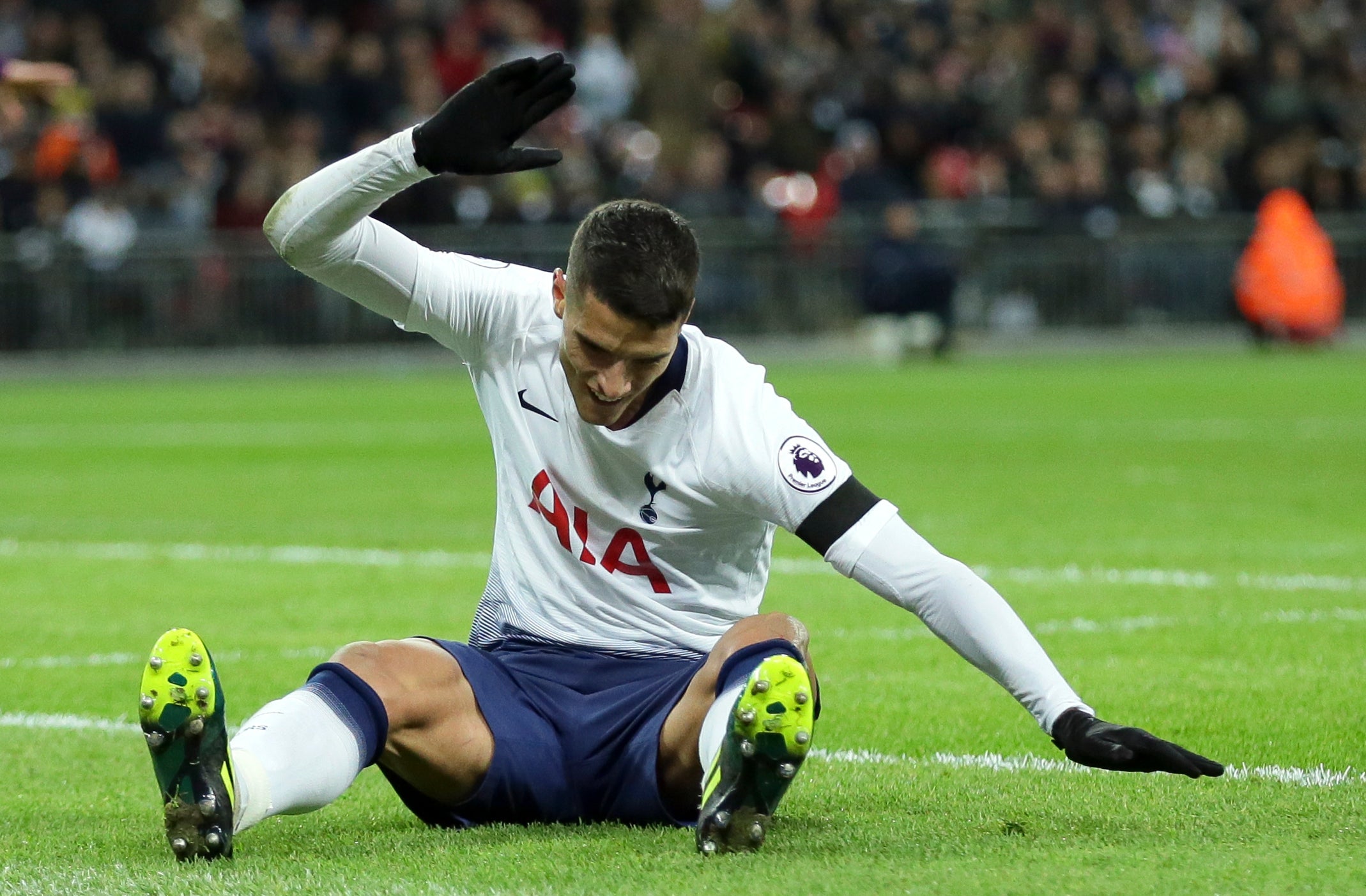 9/22

Erik Lamela: 6/10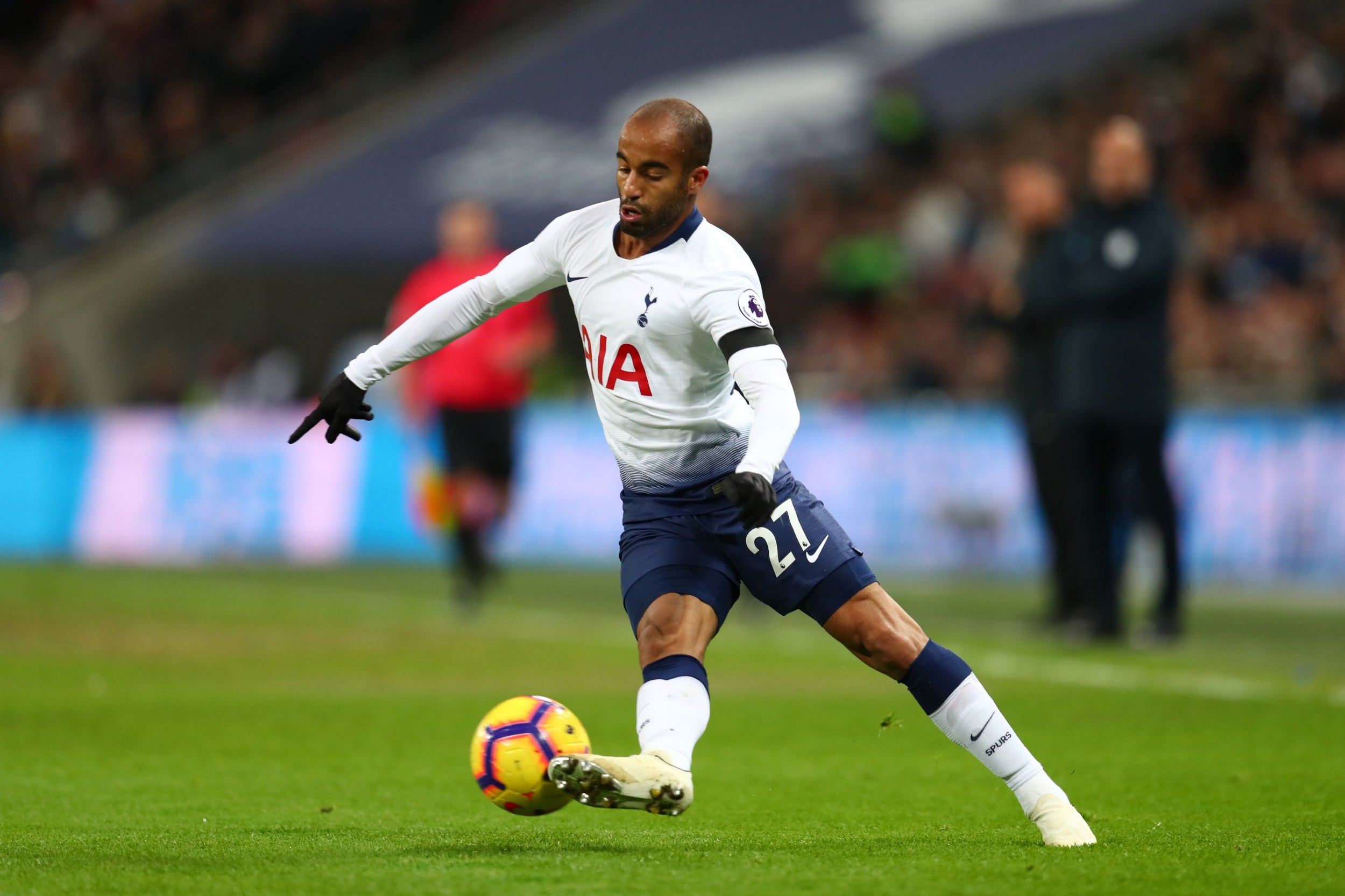 10/22

Lucas Moura: 5/10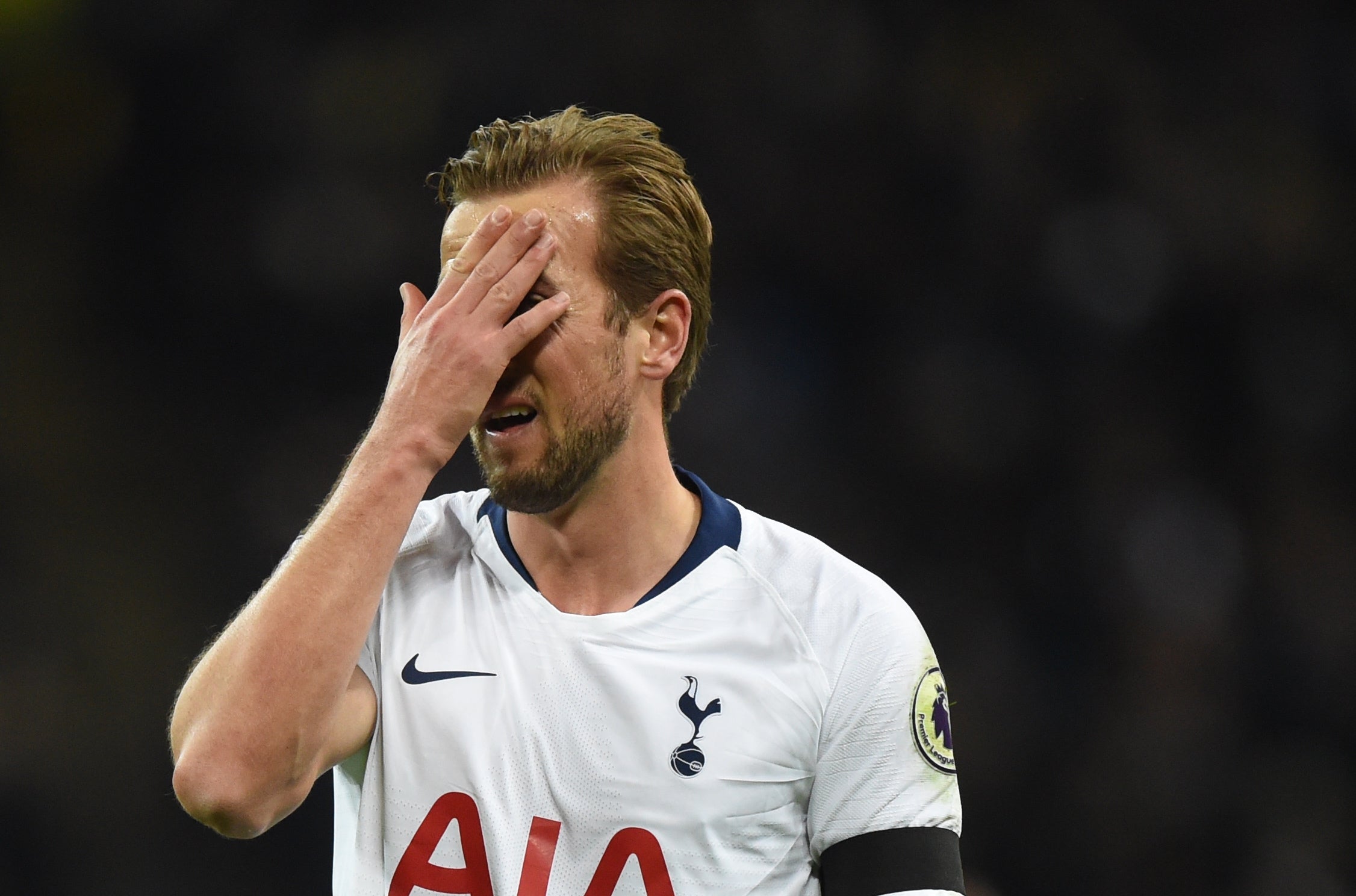 11/22

Harry Kane: 5/10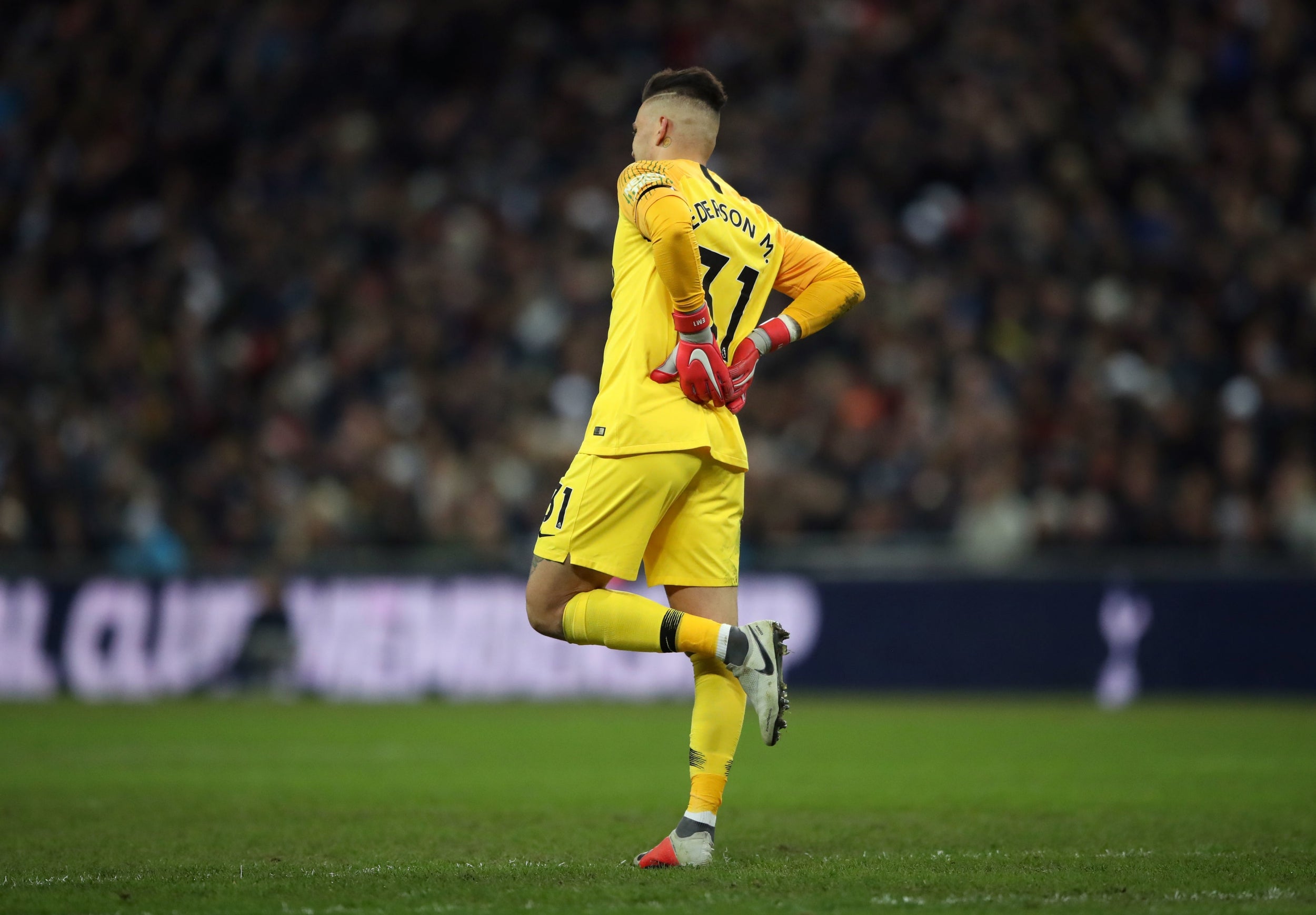 12/22

Ederson: 8/10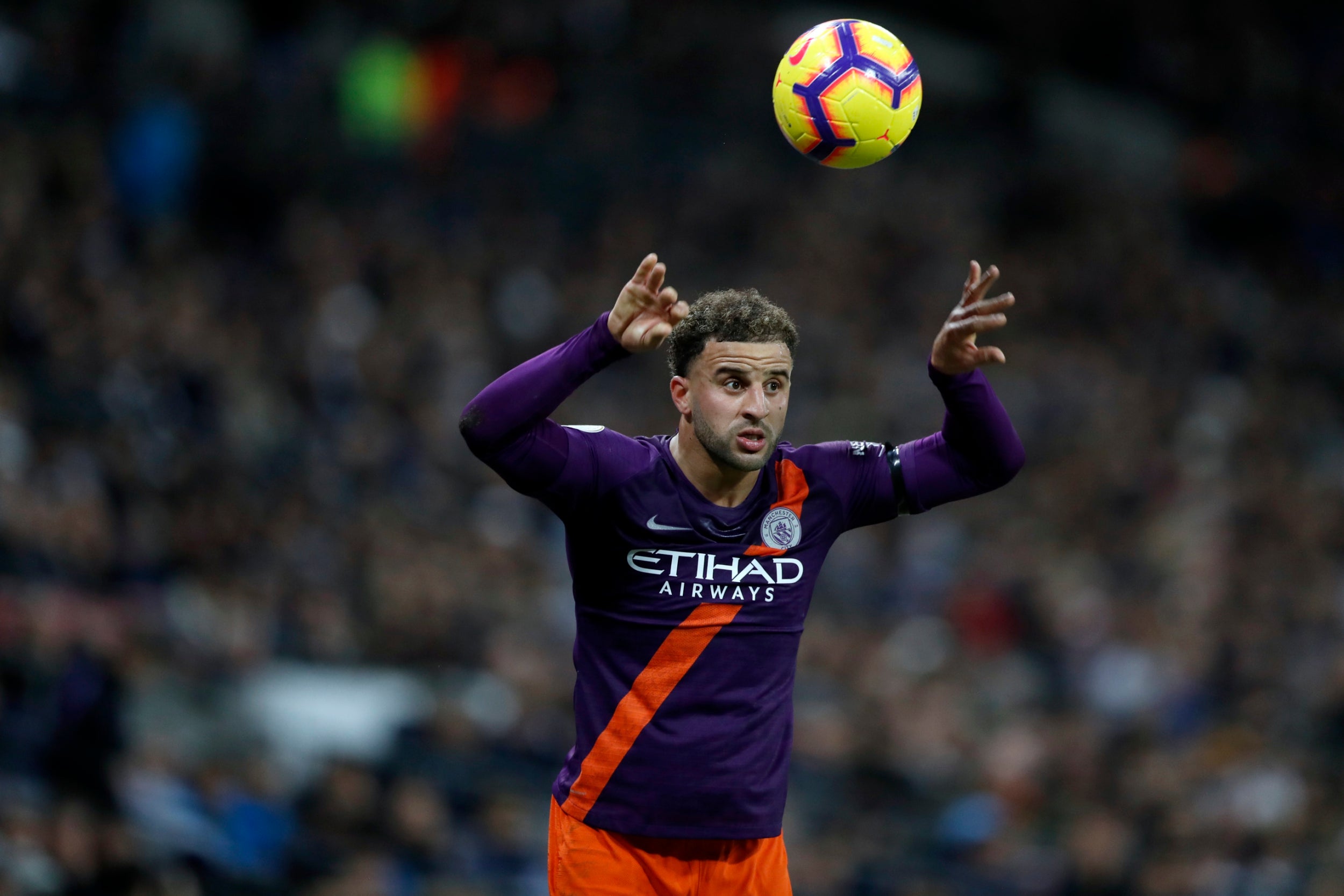 13/22

Kyle Walker: 7/10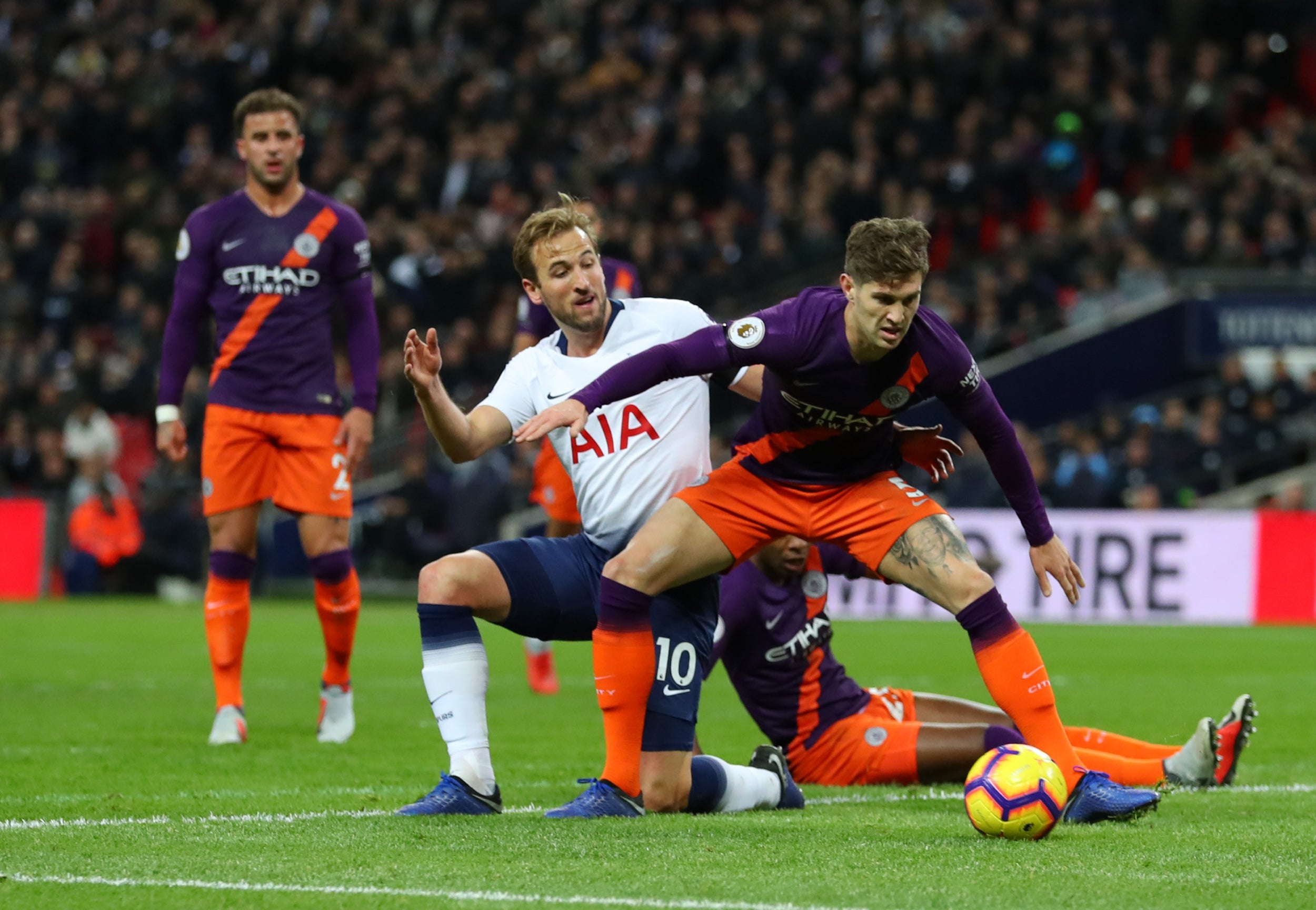 14/22

John Stones: 7/10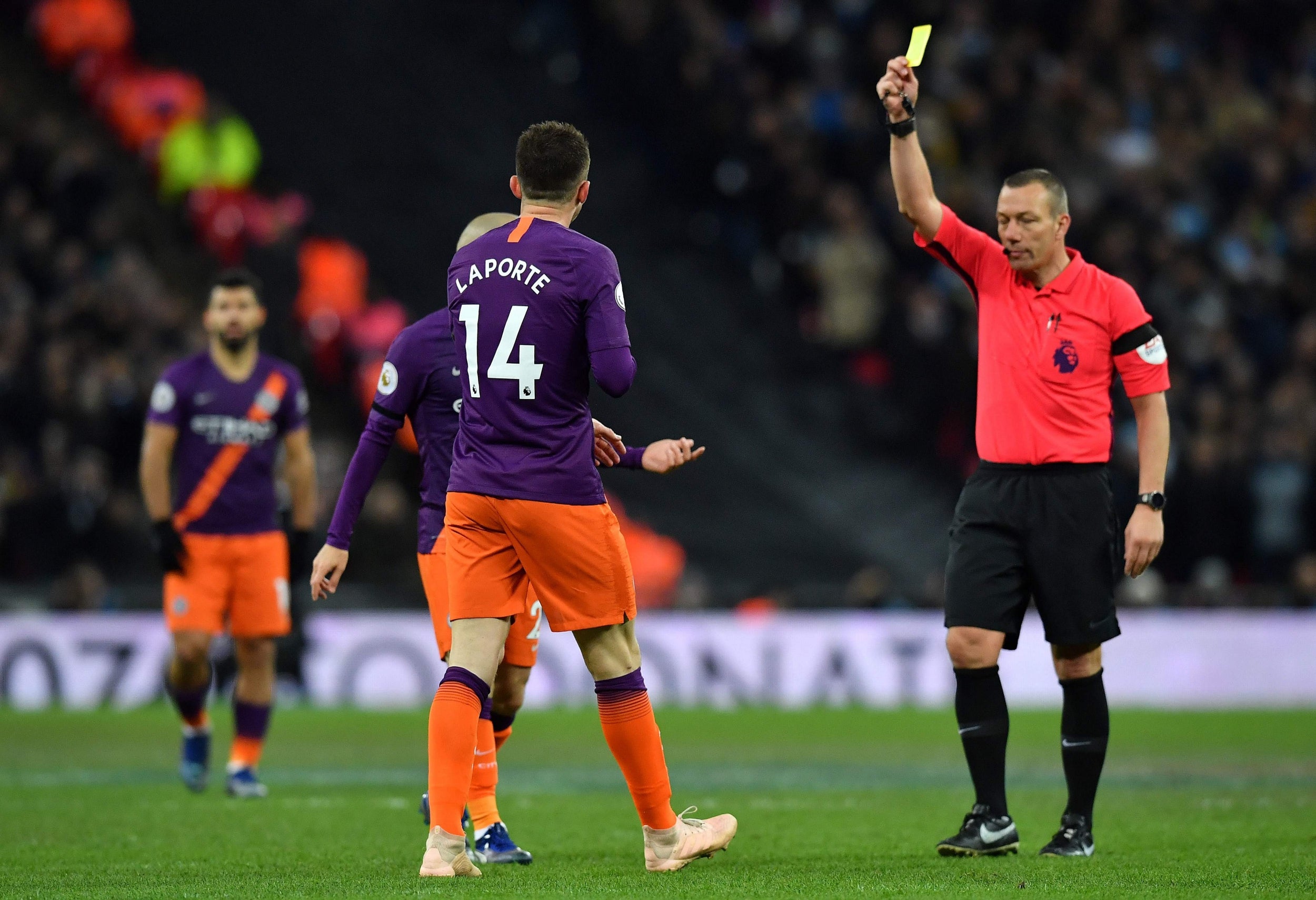 15/22

Aymeric Laporte: 8/10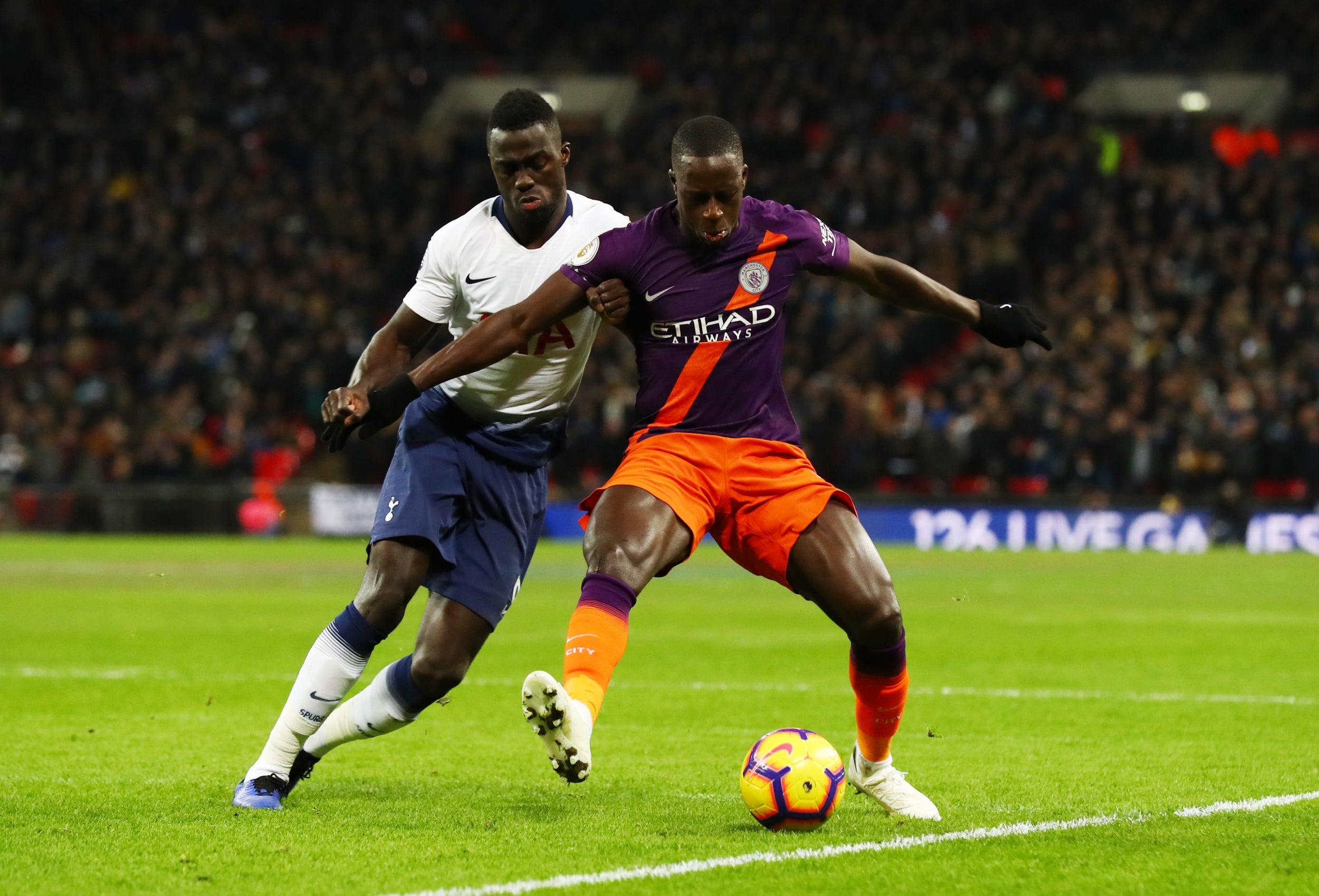 16/22

Benjamin Mendy: 6/10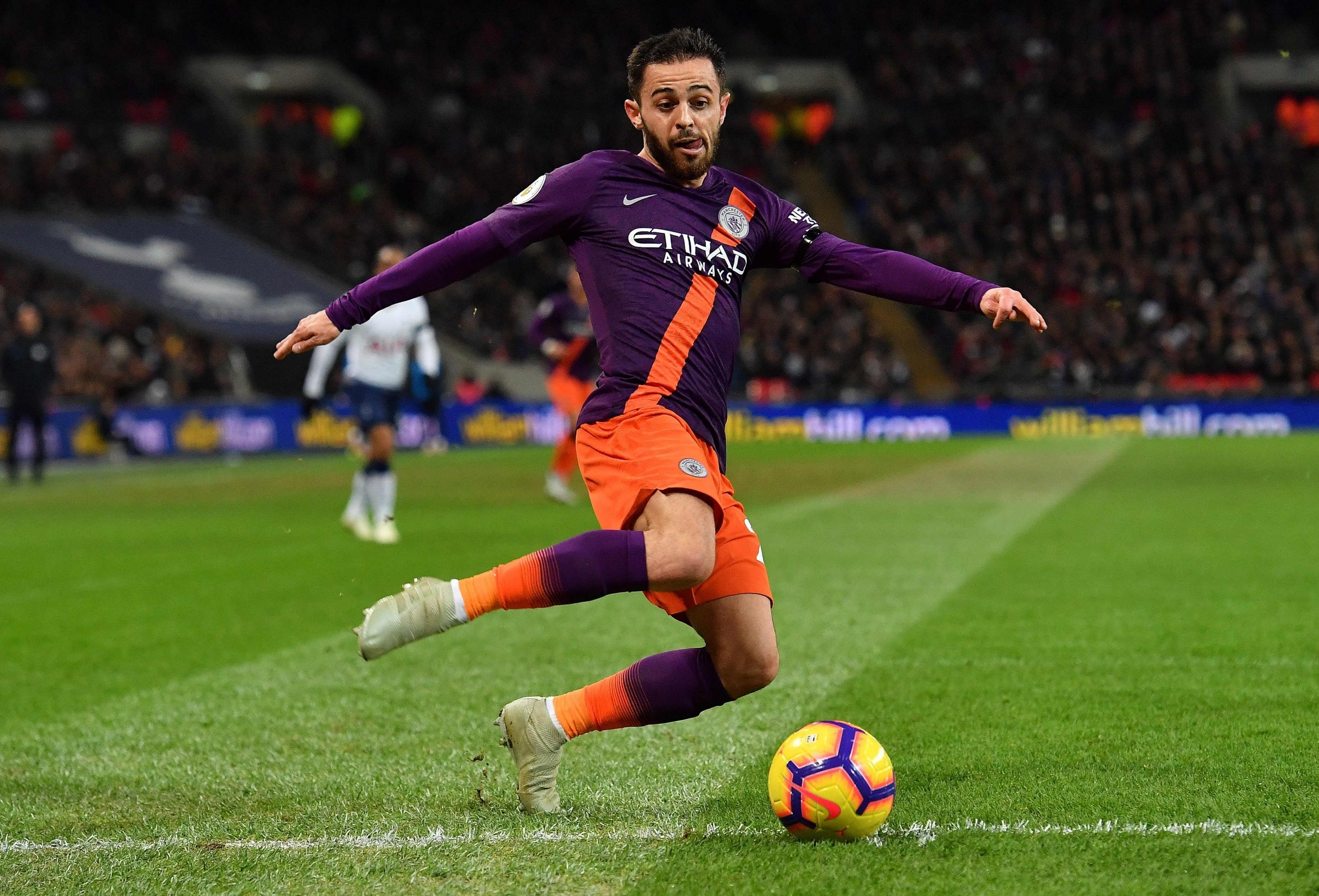 17/22

Bernardo Silva: 7/10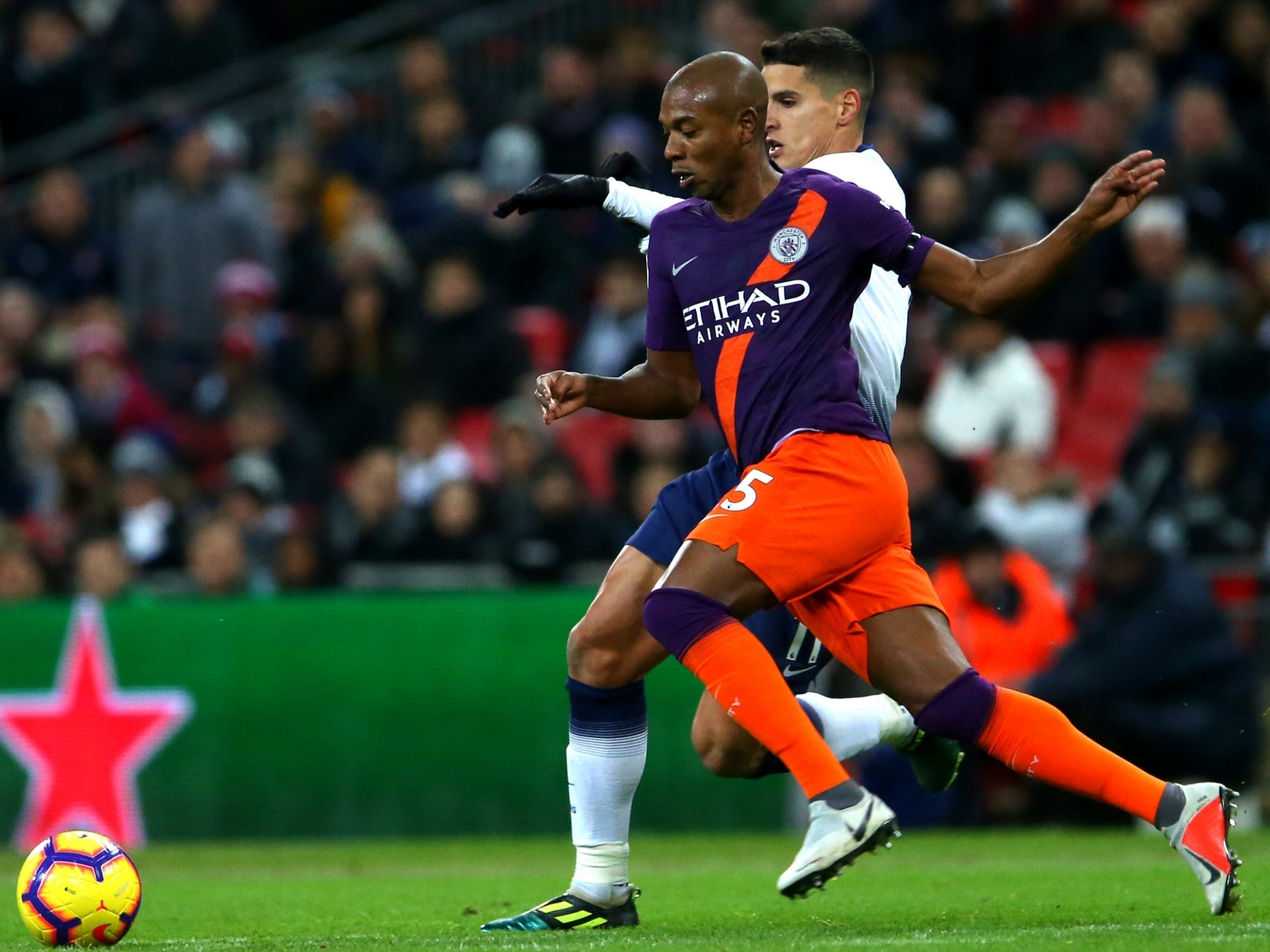 18/22

Fernandinho: 8/10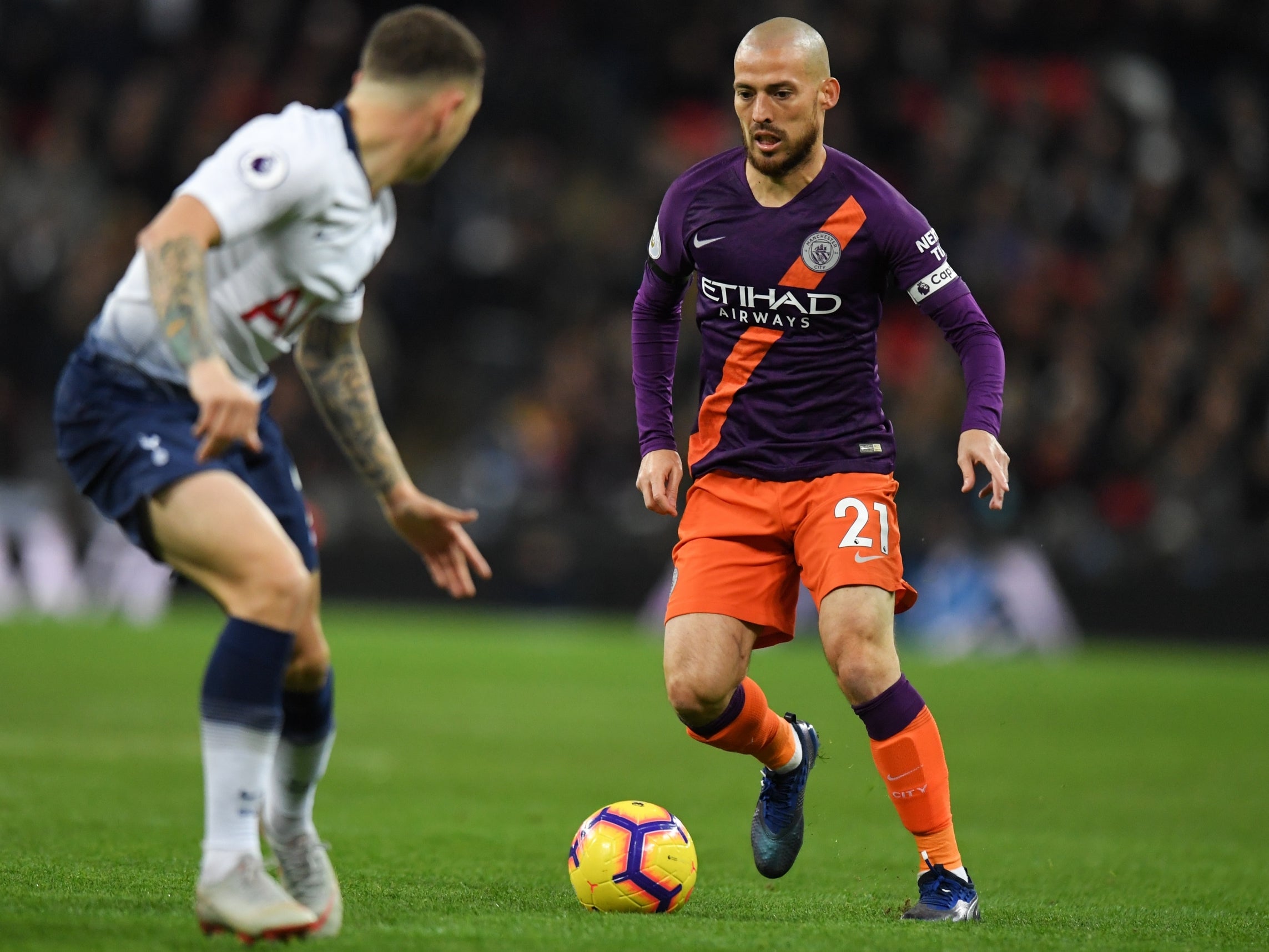 19/22

David Silva: 7/10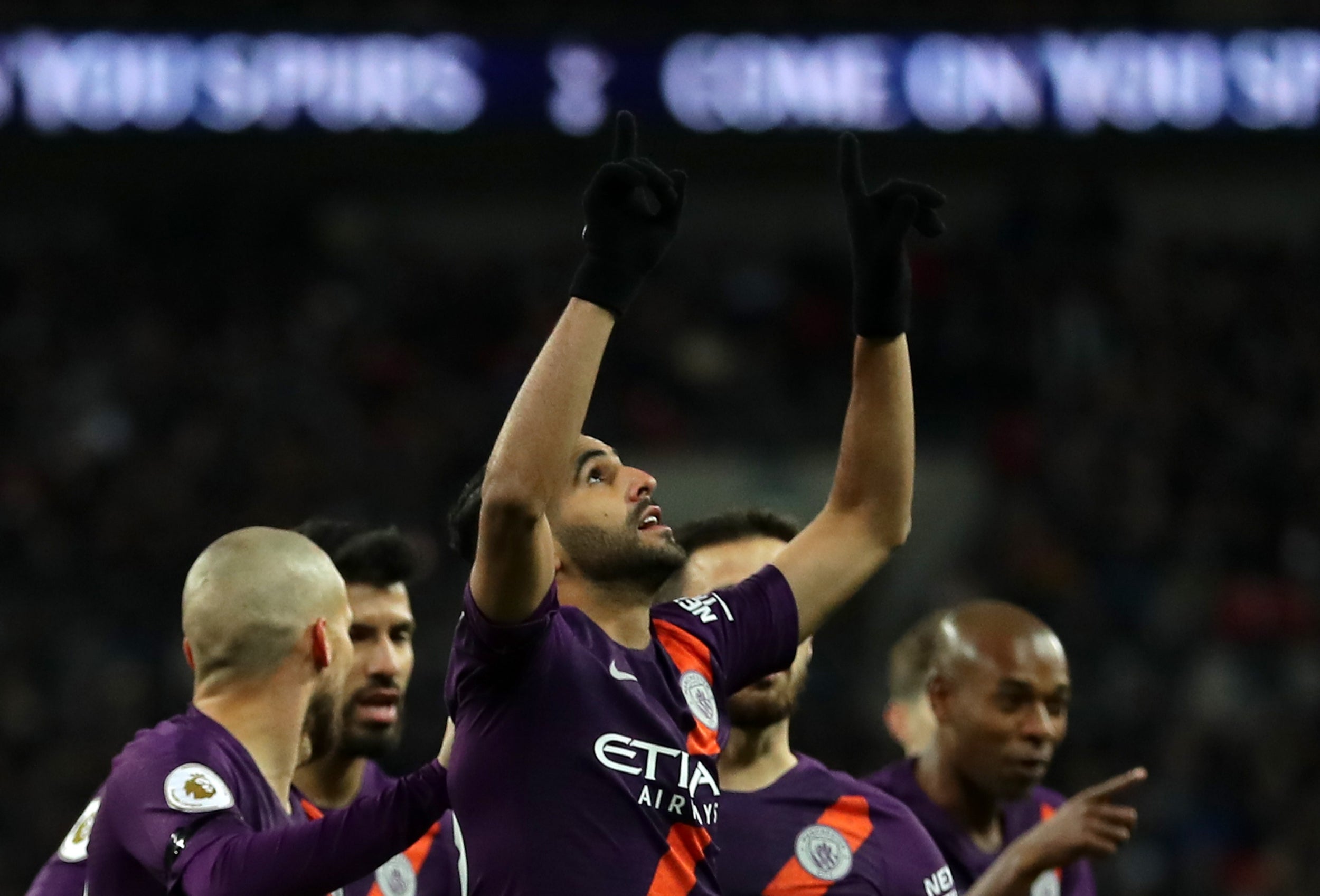 20/22

Riyad Mahrez – 8/10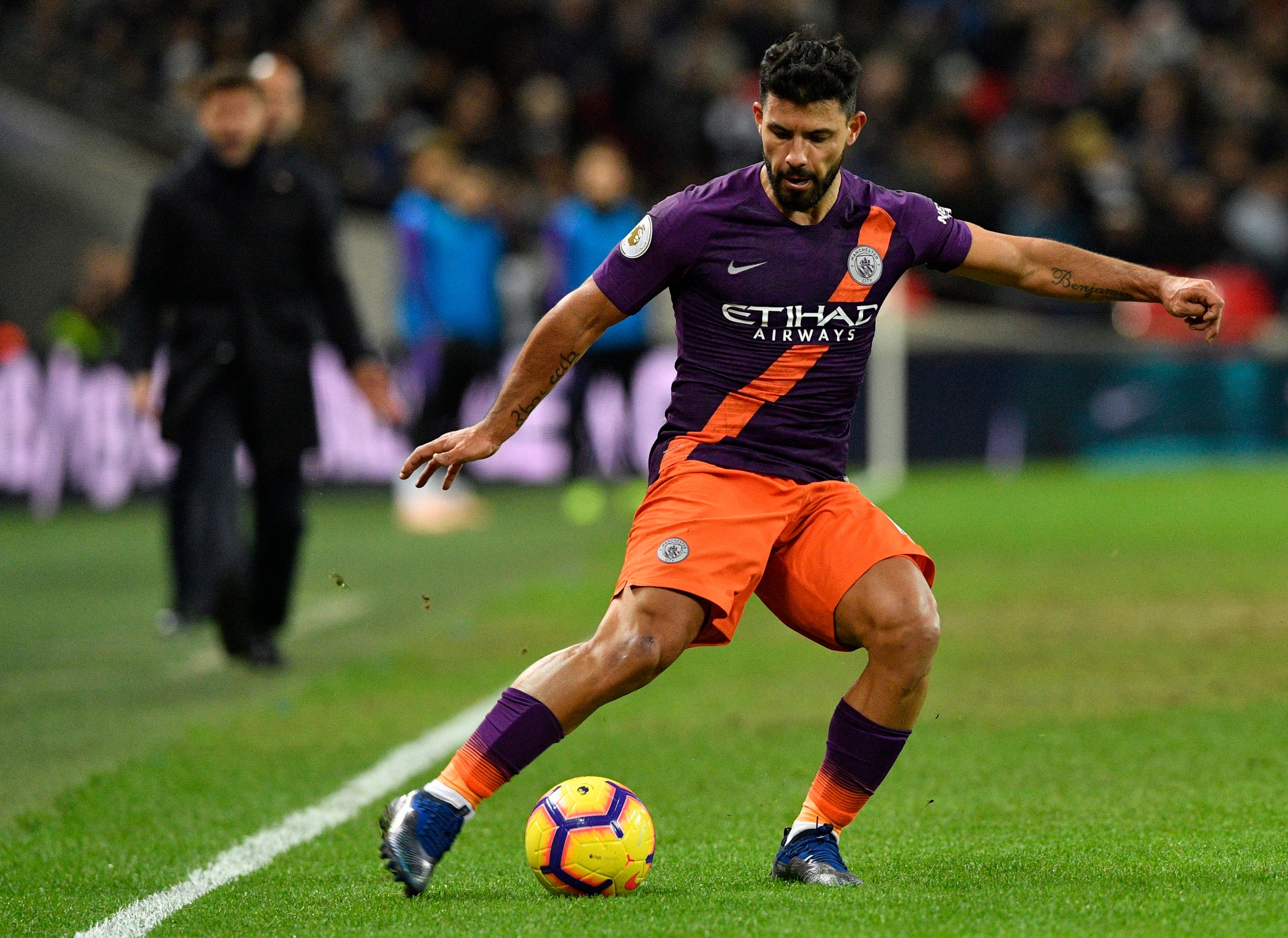 21/22

Sergio Aguero: 6/10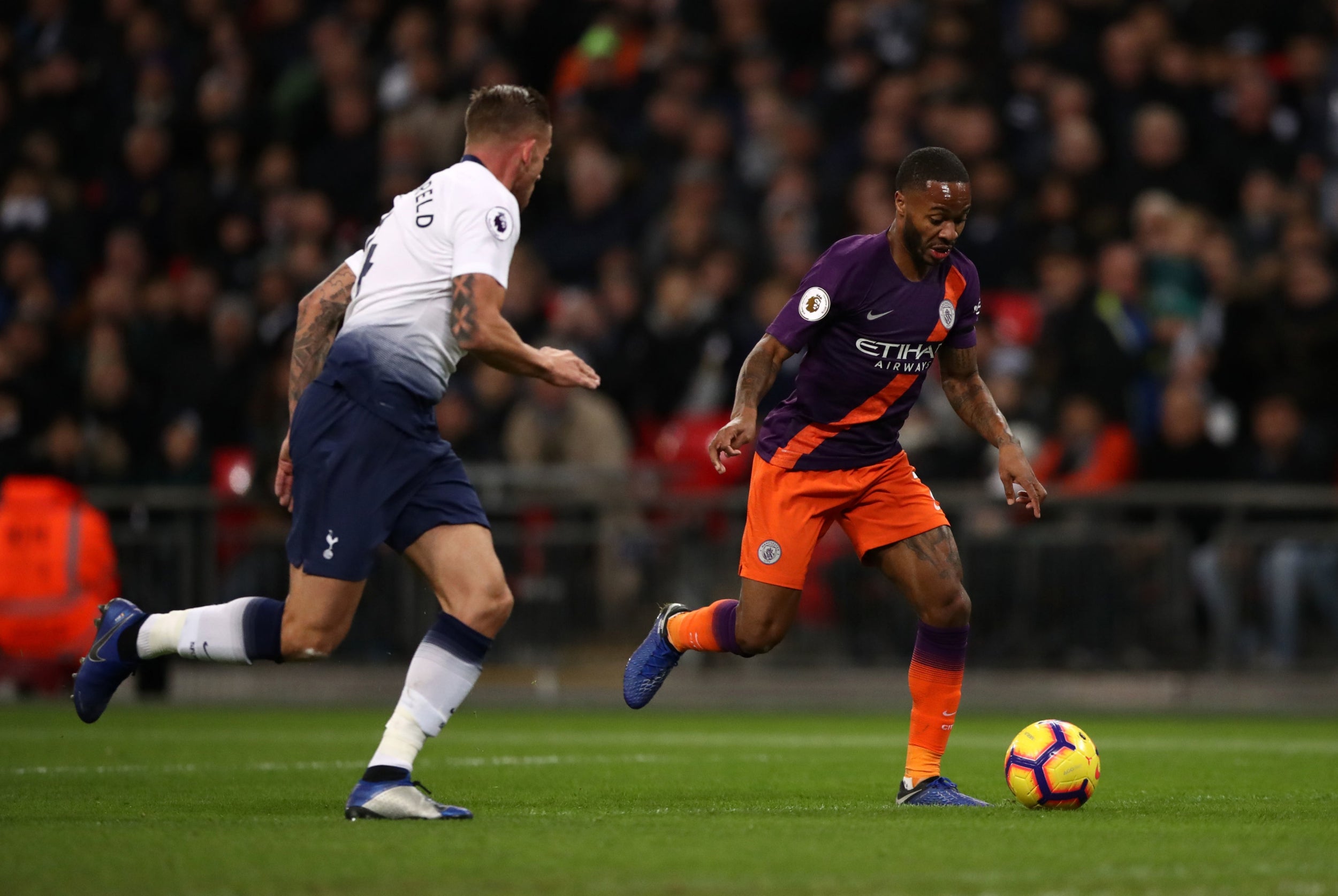 22/22

Raheem Sterling: 8/10

Mendy will not, therefore, face retrospective action from the Football Association.

Lamela came close to equalising and potentially salvaging a point for Tottenham shortly before the incident, only to hit Dele Alli's pass over the crossbar.

Both Mauricio Pochettino, the Tottenham manager, and his City counterpart Pep Guardiola blamed the poor condition of the Wembley pitch for Lamela's costly miss.

Delays to the construction of Tottenham's new stadium led the match to be played at the national stadium, just a day after an NFL match between Jacksonville Jaguars and Philadelphia Eagles was held there.

"When the ball was going to Erik I said 'goal' but no, watching the replay, the ball just bounced before his boot and that is why he missed," said Pochettino.

Guardiola added: "Lamela had a clear chance and due to the grass they did not score. If the grass is good, Lamela with his quality in his left foot is in a better position to score a goal."

Follow the Independent Sport on Instagram here, for all of the best images, videos and stories from around the sporting world.

Source: Read Full Article