Crystal Palace finally start scoring at home, so Arsenal finally stop winning. There'll be no record for successive wins yet for Unai Emery, as his side slipped up for a 2-2 draw with Crystal Palace, as Luka Milivojevic scored his second penalty of the game late on.
Arsenal's run stops at seven league wins in a row and 1 in all competitions but for all the frustration that they left a win on the pitch here, this scoreline seemed a fairer reflection of the match than that streak had been of their quality.
There is even the justifiable argument that Palace were the better team, as it was finally proven that Arsenal were never quite as good as those wins suggested – or even the goals within them. That isn't to say that encouraging progress isn't being made, but there are still gaps and flaws within the team that were always going to bring such bumps.
That they eventually slipped to a Palace side that hadn't previously scored a goal at Selhurst Park perhaps says much, but the reality was the well-set-up home side always looked dangerous, maybe more so than Arsenal. And, the sweet feelings from finally getting to celebrate a goal here and then rescuing a point late on notwithstanding, they might even feel aggrieved.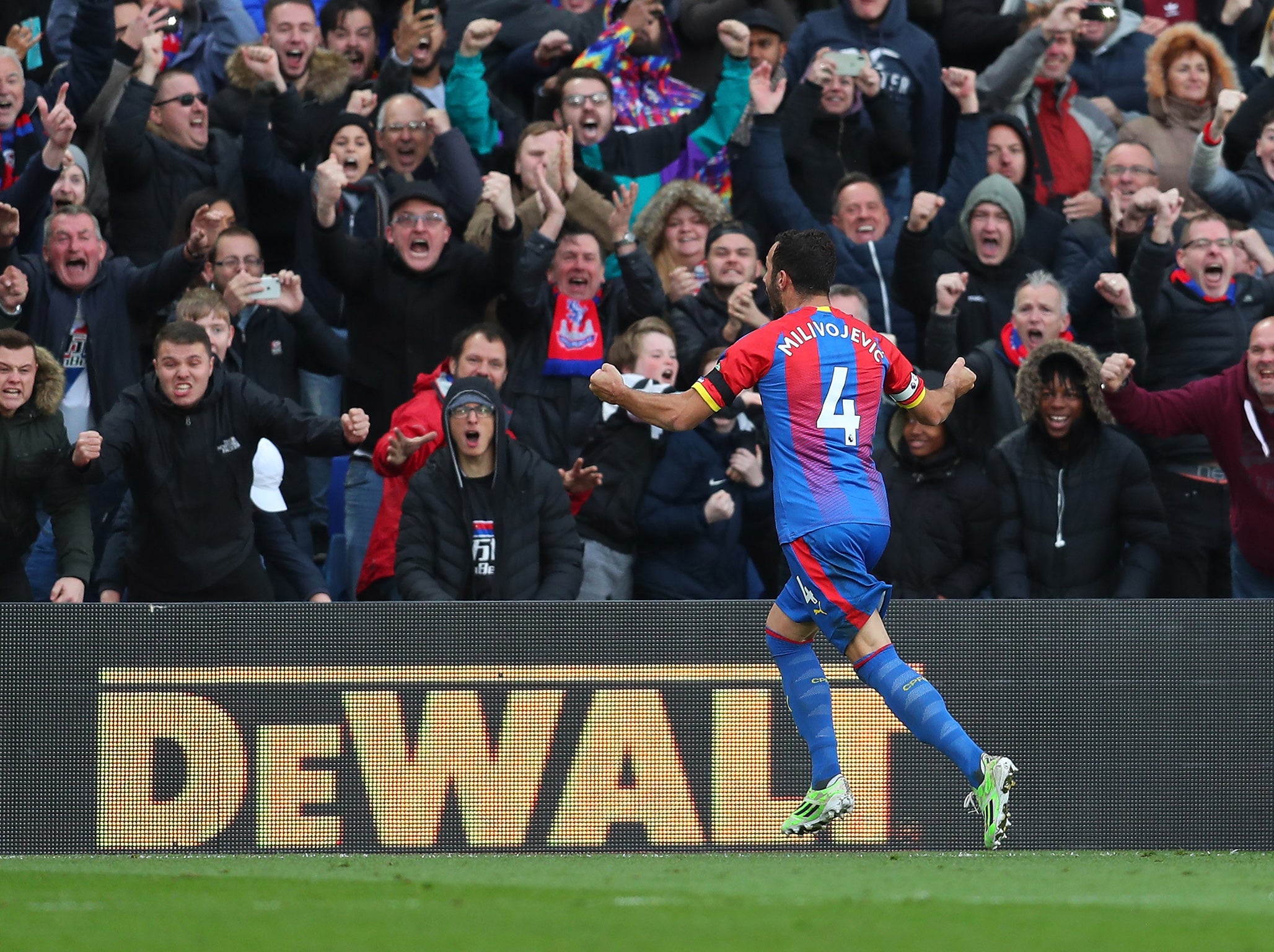 Alex Lacazette's handball for the Pierre-Emerick Aubameyang strike that initially put Arsenal in the lead probably should have seen it disallowed, although Arsenal themselves might complain about the nature of Wilf Zaha's fall for the late equaliser.
Between that, there was also Mesut Ozil's petulant reaction at being taken off, albeit after a performance that never took off.
This was the day. This match saw more controversy than any truly convincing Arsenal moments, although both managers could still be reasonably happy by the end.
The curiosity to Arsenal's run was always that, as utterly sublime as some of the football has been, a lot of the play surrounding it has not been that convincing. There have been so many matches where they've looked on the brink of being undone, only to then step it with something brilliant: individual moments of extreme quality amid longer passages that provoke a few more questions.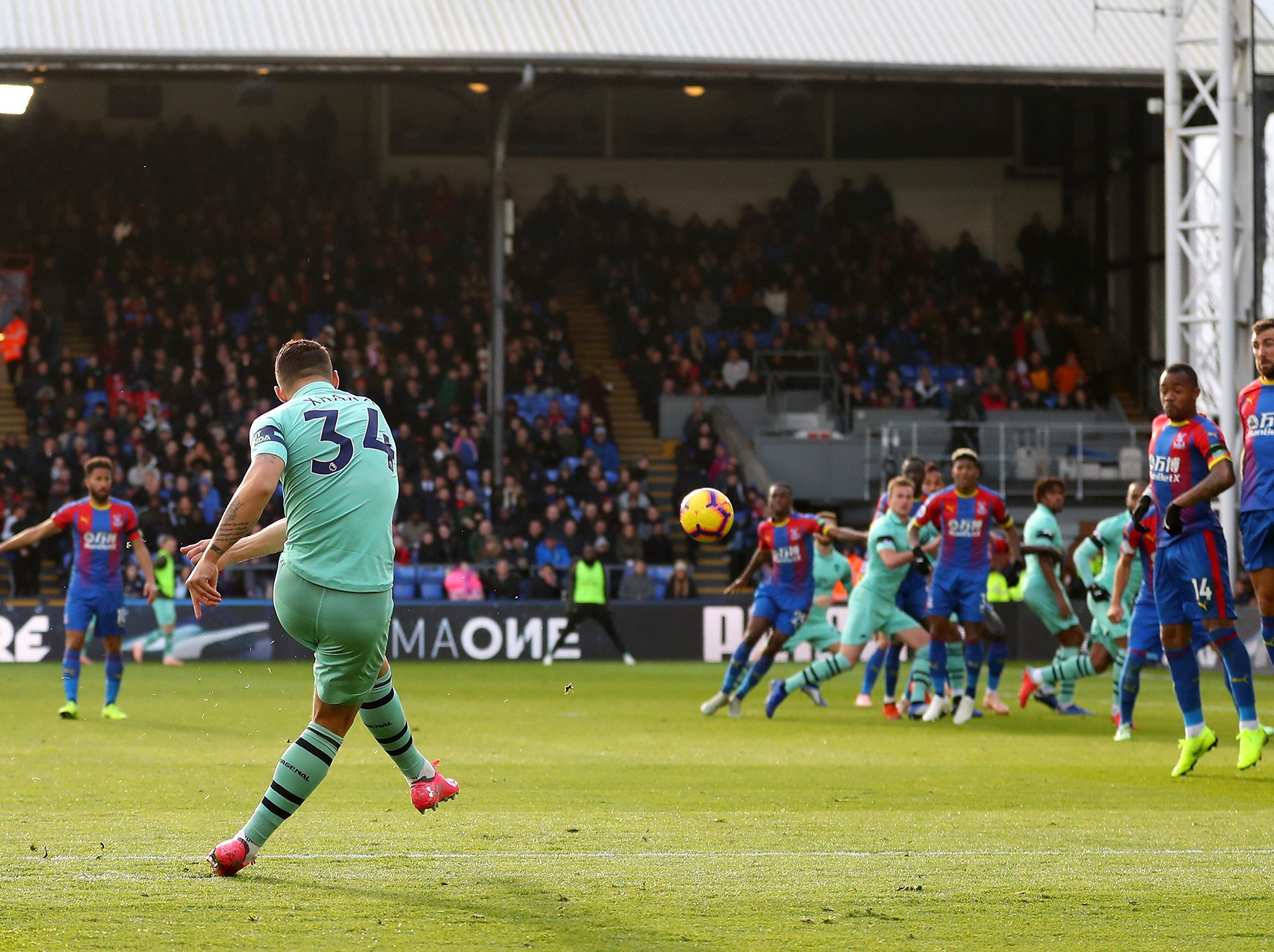 One of those questions was whether that winning run was mostly down to the strength of Arsenal, or the lack of strength in the rest of the league, especially in attack. They so often seemed to benefit from the softness of opposition sides going forward, something that should have been all the more pronounced with a Palace team that had only scored five goals in nine games before this and none at home.
Emery's defence did look particularly vulnerable to the home side's vigorous pace on the break, something that Hodgson creditably got his team to persevere with.
That was most visible when a Townsend cross saw Zaha eventually hit the post, before Zaha returned the favour for Townsend to just miss.
It was at that point Palace playing the Arsenal football, with Arsenal again putting in a first-half display so far beneath the level of some of their goals and the level those results would otherwise suggest.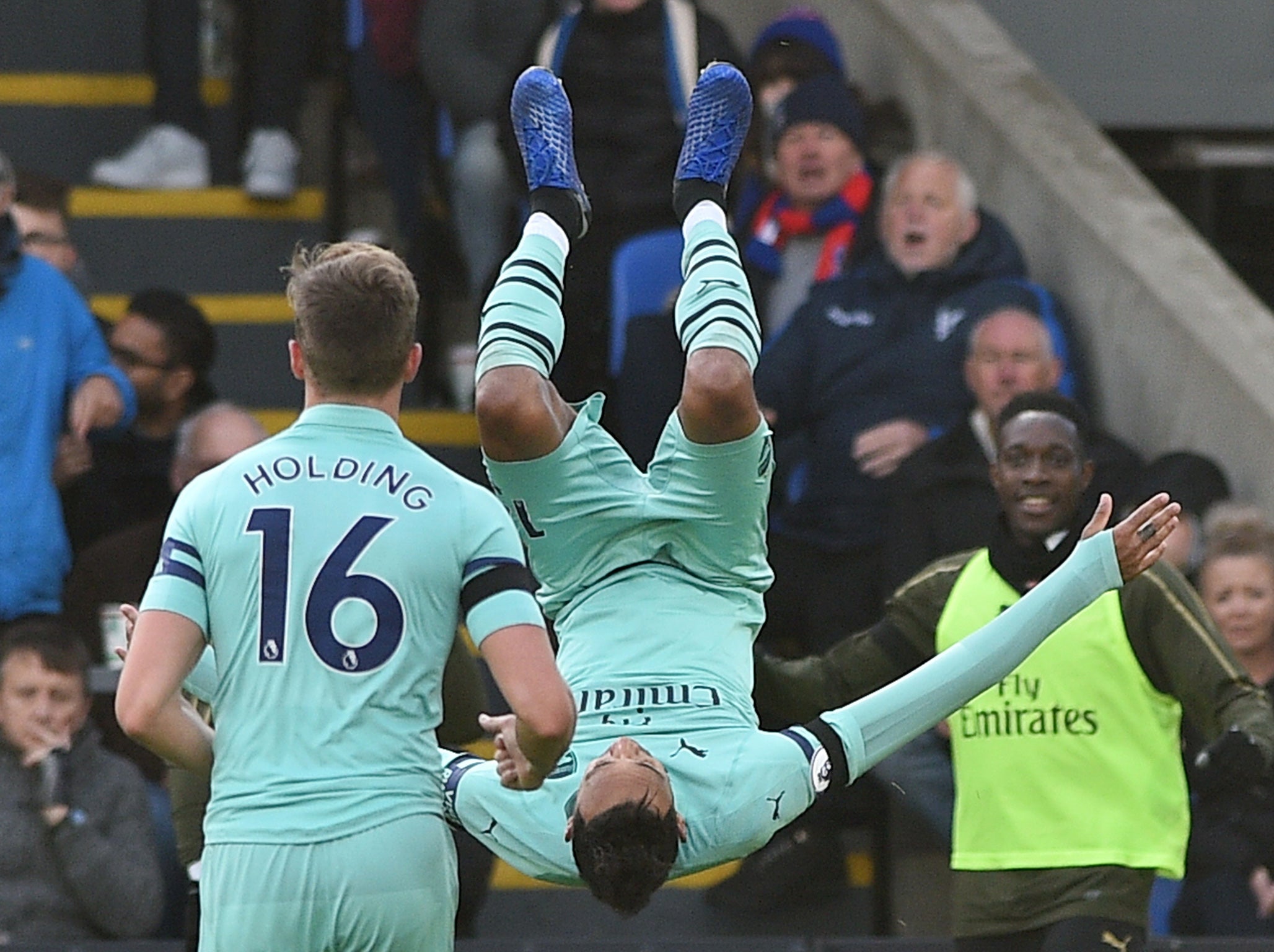 There was just a fragility and anxiety about Emery's side at the back, as summed up when Shkodran Mustafi went in so rashly on Chekhou Kouyate before half-time.
It was certainly a penalty and, at last, a home goal for Palace. Luka Milivojevic made up for last week's miss by slotting this into the corner.
It was also the prelude to something now becoming entertainingly predictable: an Arsenal second-half resurgence, and a rousingly good goal.
The quality of their equaliser was someway to different to their recent style of glorious goal, mind. Rather than so many delicate touches, it was one thunderous touch, as Xhaka smashed a free-kick into the top corner from the opposite corner of the 18-yard box.
It was supreme, but again maybe a reflection of the run.
Good as what Arsenal did was, questions had to be asked about what they were up against, in this case a meek attempt to stop it from Wayne Hennessey.
Even more questions had to be asked about their second goal, four minutes after that in the 56th. Lacazette seemed to so clearly get a hand on the ball, before Aubameyang forced it over the line.
Arsenal still didn't look any way comfortable, though. That was evident when Palace repeatedly threatened, with sub Max Meyer hitting the post, and when Emery felt forced into a tactical change.
Not that Ozil saw it like that. He reacted petulantly, but it was his most subdued game for some time.
And this was the wider issue, that Emery for his part appears to be fully aware of. The reason that this run hasn't been truly reflective of where they are as a team is because they haven't yet had anything like the quality or cohesion to really sustain it.
They were always going to be caught out, as was the case with that equaliser. Their backline was again susceptible to pace on the break, and Xhaka was susceptible to the quick feet of Zaha.
He might well have gone down easy, and looked for the contact, but Xhaka offered it up. Milivojevic then lashed the ball into the net for his second of the game.
Arsenal had been stopped, although never truly got going on the day.
Follow the Independent Sport on Instagram here, for all of the best images, videos and stories from around the sporting world.
Source: Read Full Article