Sign up to Miguel Delaney's Reading the Game newsletter sent straight to your inbox for free
Sign up to Miguel's Delaney's free weekly newsletter
Thanks for signing up to the
Football email
The anniversary of one of the more ignominious events in Everton's chequered recent history falls this week. Not one of the nine defeats in 12 league games that ended Rafa Benitez's reign, as opposed to the nine losses in Frank Lampard's last 12 league matches in charge now, but Vitor Pereira's car-crash interview on Sky Sports which made it impossible for even Farhad Moshiri to appoint a manager who got 1860 Munich relegated. From the German second division, too.
But ignominy feels a constant companion. For a spell on Saturday, Everton slipped to the foot of the table. Aston Villa's winner at Southampton reprieved them. It would have been symbolic in one respect, if not another. Maybe Everton have actually hit rock bottom. Maybe there are deeper lows.
Certainly for a club who have been ever-presents in the top flight since Winston Churchill was Prime Minister, there is a growing possibility next season's fixture list will include Rotherham and Plymouth, that their local derby will be against Preston, not Liverpool. It would strip Everton of Premier League funds and, for a club who have amassed financial losses and who – presumably, anyway – are stripped of Alisher Usmanov's money, that would seem to pose an existential threat.
Defeat at the London Stadium followed a trend. Since Christmas, Everton have faced Wolves, Southampton and West Ham. Each kicked off in the relegation zone. Each beat Everton. The novel element was the presence of Moshiri: the owner had not attended an Everton game since October 2021.
Nine days earlier, the often erratic Moshiri had broken his silence to insist he still backed Lampard. It was a position he retained before the West Ham game. After it, he refused to when asked on television. It is thought the board are still behind the former Chelsea manager, who has managed upwards well, built good relationships and, in a traumatic year, at least come across as a likeable figure who has come to care for Everton. Moshiri's mood is described as "volatile"; as ever, he is the wild card. He has argued the fans are responsible for the high turnover of managers in his reign without seeming to accept his culpability; the mood at Goodison Park is toxic again but a year ago Benitez was a cause.
Recommended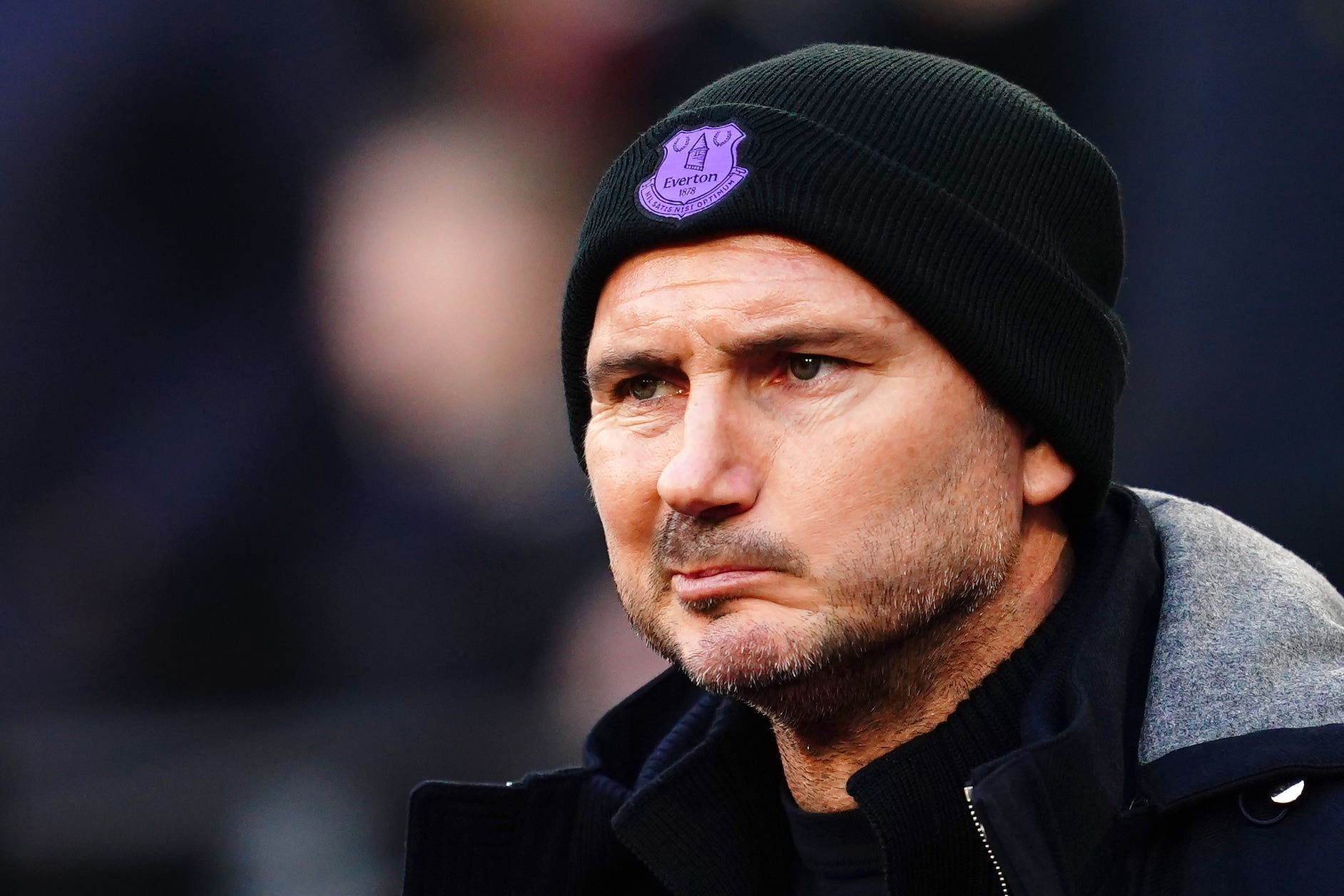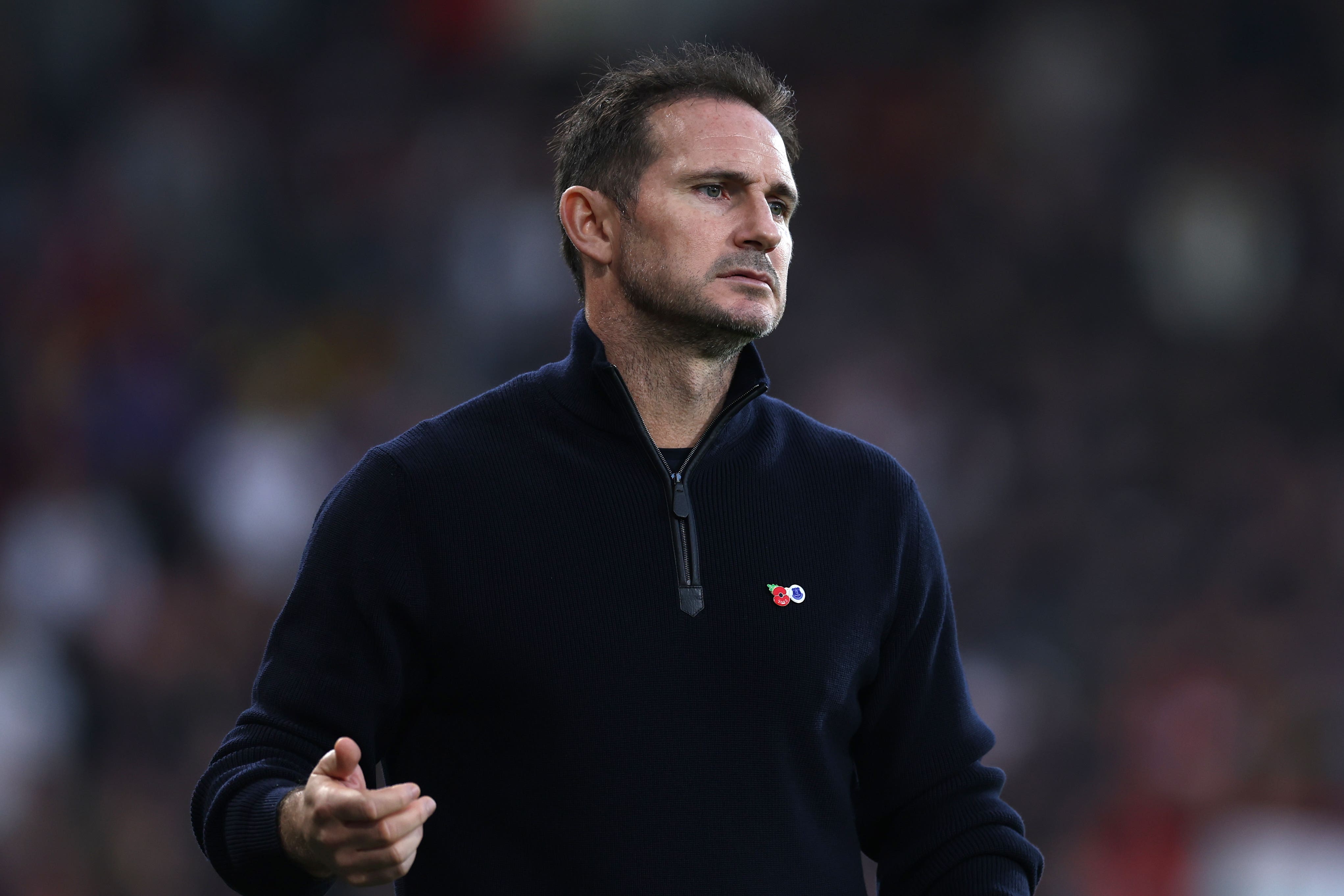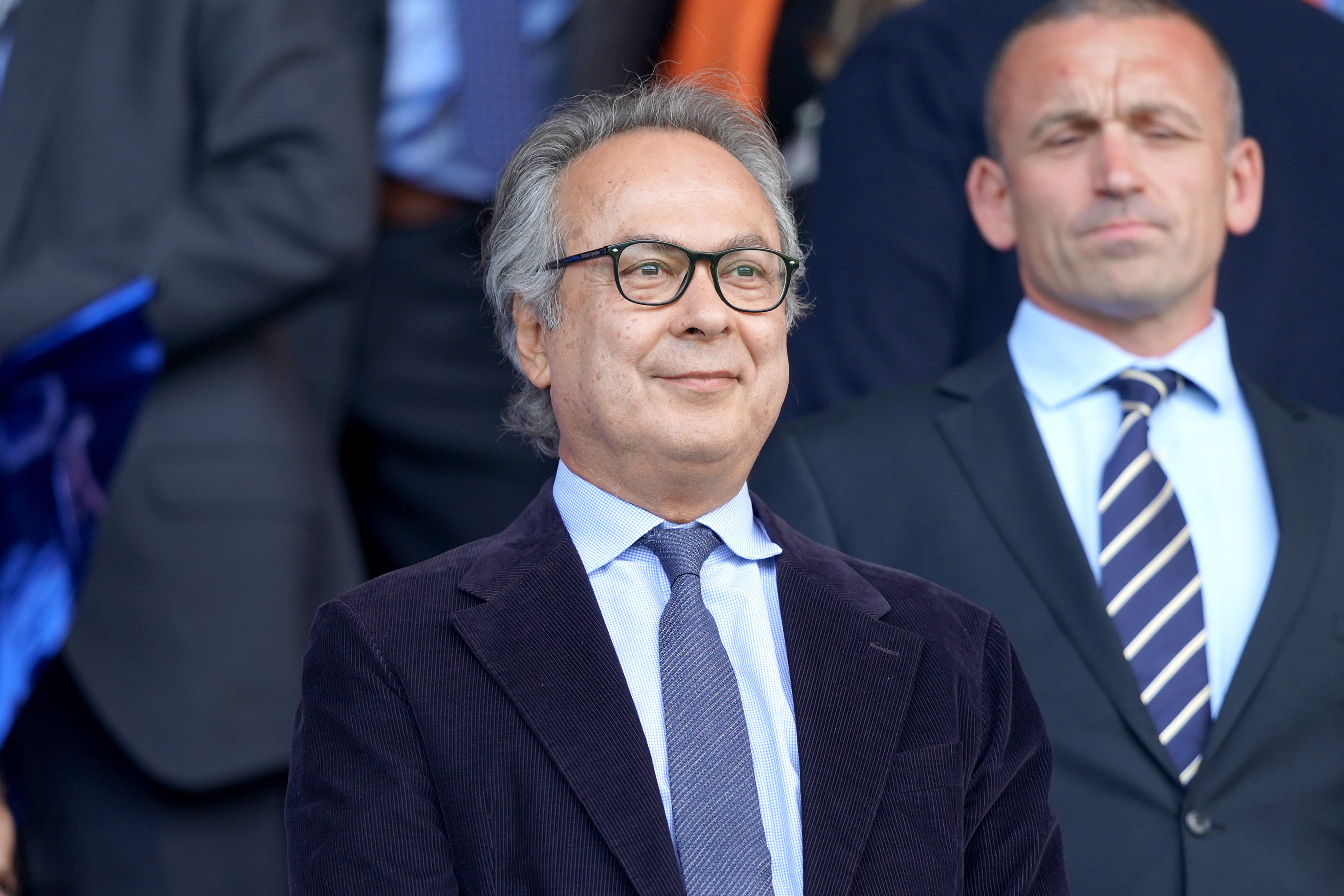 Now relatively little of the dissent has been directed at Lampard, even among the supporters who have concluded that Everton are best served by replacing him. The chants of "sack the board" have become staples of the songbook. The directors all attended the West Ham game, and had a meeting afterwards; none was at the Southampton match, apparently due to a "real and credible threat to their safety and security".
The most contentious claim, which has further divided the club, is that chief executive Denise Barrett-Baxendale was put in a headlock by a fan after a recent game; if true, it is disgraceful and if not, allegations against supporters have been either exaggerated or fabricated. Either way, it is a mess.
Another one.
There is no respite in sight. Everton's next two games are against Arsenal and Liverpool. By the time they face Leeds on 18 February, the probability is they will prop up the league. In the meantime, they find themselves in the increasingly familiar position of scrabbling around for signings with the triple impediment of their lowly league position, shortage of funds and limitations of what they can do within Financial Fair Play.
Already in January, their targets have tended to go elsewhere – Matheus Cunha to Wolves, Danny Ings to West Ham – and invariably to clubs with the capacity to pay hefty transfer fees; given Everton's overspending in recent years, their plight may meet with little sympathy from their rivals.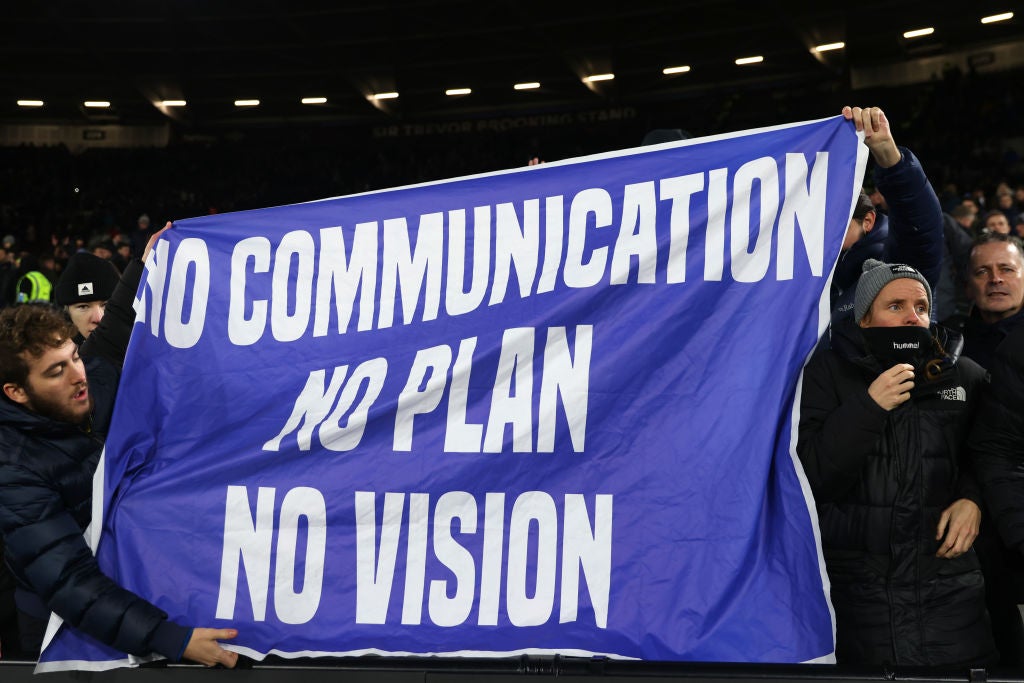 That state of desperation last year produced Dele Alli and Donny van de Beek. Now talk of Arnaut Danjuma could bring a high-class loanee. Whether anyone arrives, there is a desperate need for goals. Everton have just four in their last eight league games. They have only scored more than one in a match twice all season. Their two main strikers, Dominic Calvert-Lewin and Neal Maupay, are twinned on one apiece after 673 and 683 minutes on the pitch respectively.
Recommended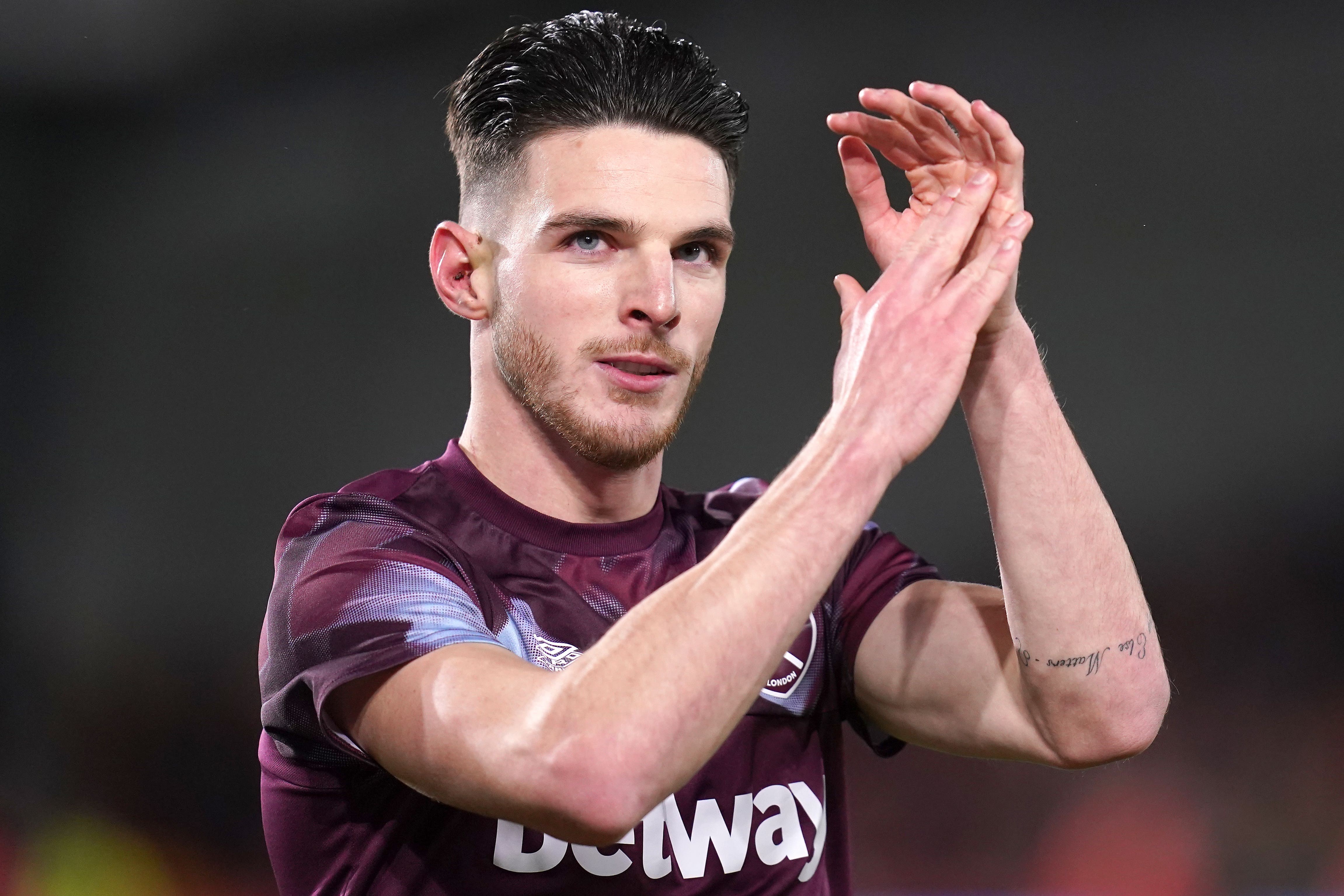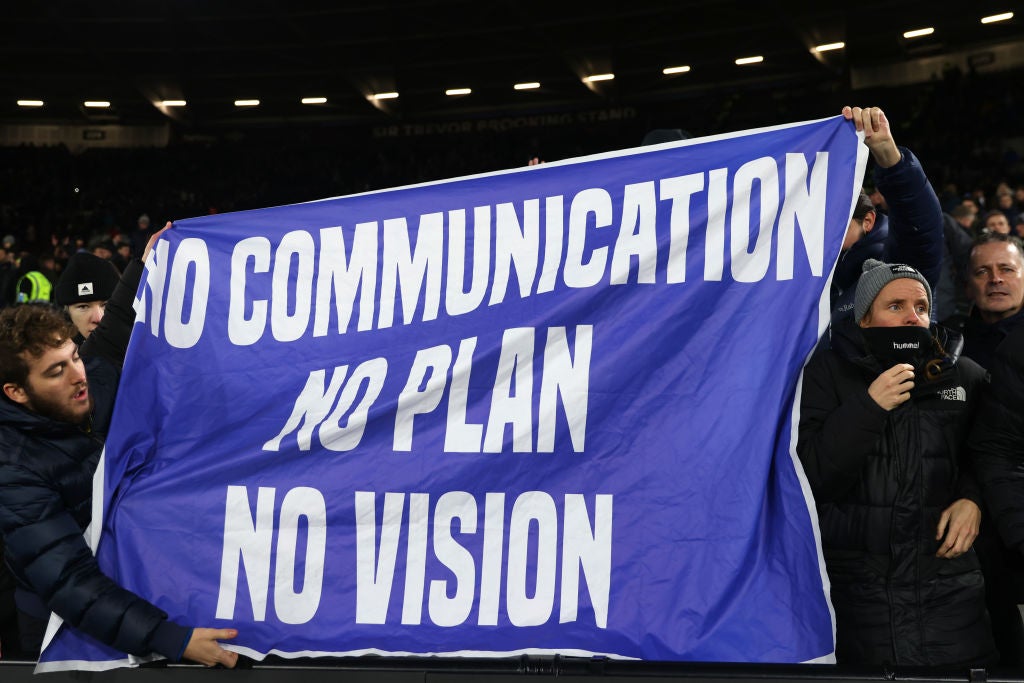 Nor do they create much: Alex Iwobi's five assists are starting to look an anomaly. No one else has more than one. The early-season days when they briefly had the division's best defensive record are gone; now they have conceded at least two goals in eight of their last nine games. The exception, and the only time they avoided defeat, was, oddly, at Manchester City.
It is a run of form that have made many a manager's position untenable. Everton have the second-fewest goals in the Premier League and the lowest number of wins. Lampard's fine rescue job last season may have bought him time. Now it merely seems to be delaying Everton's descent to the Championship.
Source: Read Full Article