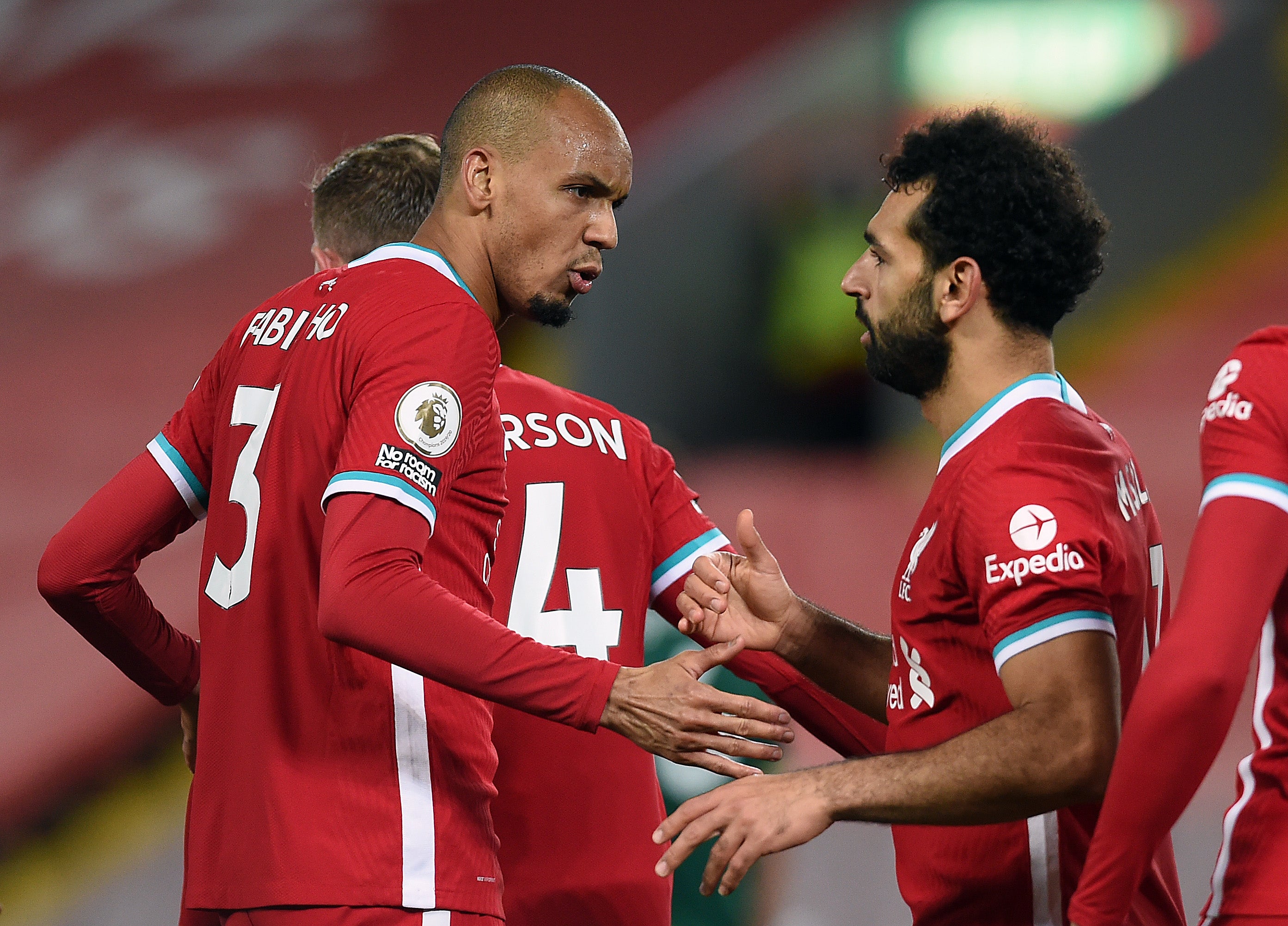 Fabinho believes the title race will go down to the wire
Some have questioned whether the league should continue with the new variant of Covid-19 causing surge in cases, both in football and wider society.
"Recently, before these last weeks when the number of cases has increased, the situation was kind of normalized in the training ground. We are being tested for the Covid very often. So we were doing things, like using the restaurant, more or less as normal," Fabinho said. "But now with these new cases, we have more restrictions, so the restaurant can't be used and the club is taking the appropriate precautions.
"They are delimiting some paths we must follow at the training ground, sometimes you need to walk around to reach a place beside you. Away from the club they ask us to use masks and gloves, they gave this material. The club is aware it's difficult to just stop doing everything, like shopping. But they do everything possible to help us."
Fabinho sees no reason to be concerned about Liverpool losing star forward Mohamed Salah, who said in a rare interview — given to Spanish newspaper AS last month — that "everything's in the club's hands" when asked about a potential move to Barcelona or Real Madrid.
"Big players will always have their names involved in rumors," Fabinho said. "Salah plays (for) Liverpool, one of the biggest teams in the world. So I think it's normal to see his name linked to other teams, especially from different leagues.
"Anyway, I see him very happy here and pleased with his performances this season. He's very demanding with himself, he wants to be the best, he wants to help the team and works hard for it. It's always been the case and it hasn't changed at all. He keeps scoring goals, which everyone is used to seeing. In the changing room he's always talking to everyone and making jokes. I don't see anything affecting him."
AP
Source: Read Full Article