If this is to be the greatest escape in Champions League history, it has begun dramatically enough. Harry Kane scored two late goals here to turn a 1-0 defeat – and the end of Spurs' European season – into a 2-1 win which just about keeps it alive. It was a comic book ending of the type that Kane specialises in. But it was also a win that Tottenham deserved.
Yet again Spurs made life hard for themselves, conceding in the first minute, but then they dominated the game and created more than enough chances to win it before Kane intervened. After a campaign in which they threw away wins at the death in Milan and Eindhoven, it felt gratifying for the team to snatch this late win here.
Given those poor results on the road, it will probably not be enough to push Spurs through to the last-16. But at least they are still in the mix. Beat Inter here on 28 November – a huge match – and they take it to the Nou Camp, and the chance for one of the club's great nights. Yes it is still very unlikely but that is better than impossible, which is what Spurs were staring at for most of tonight.

Tottenham vs PSV player ratings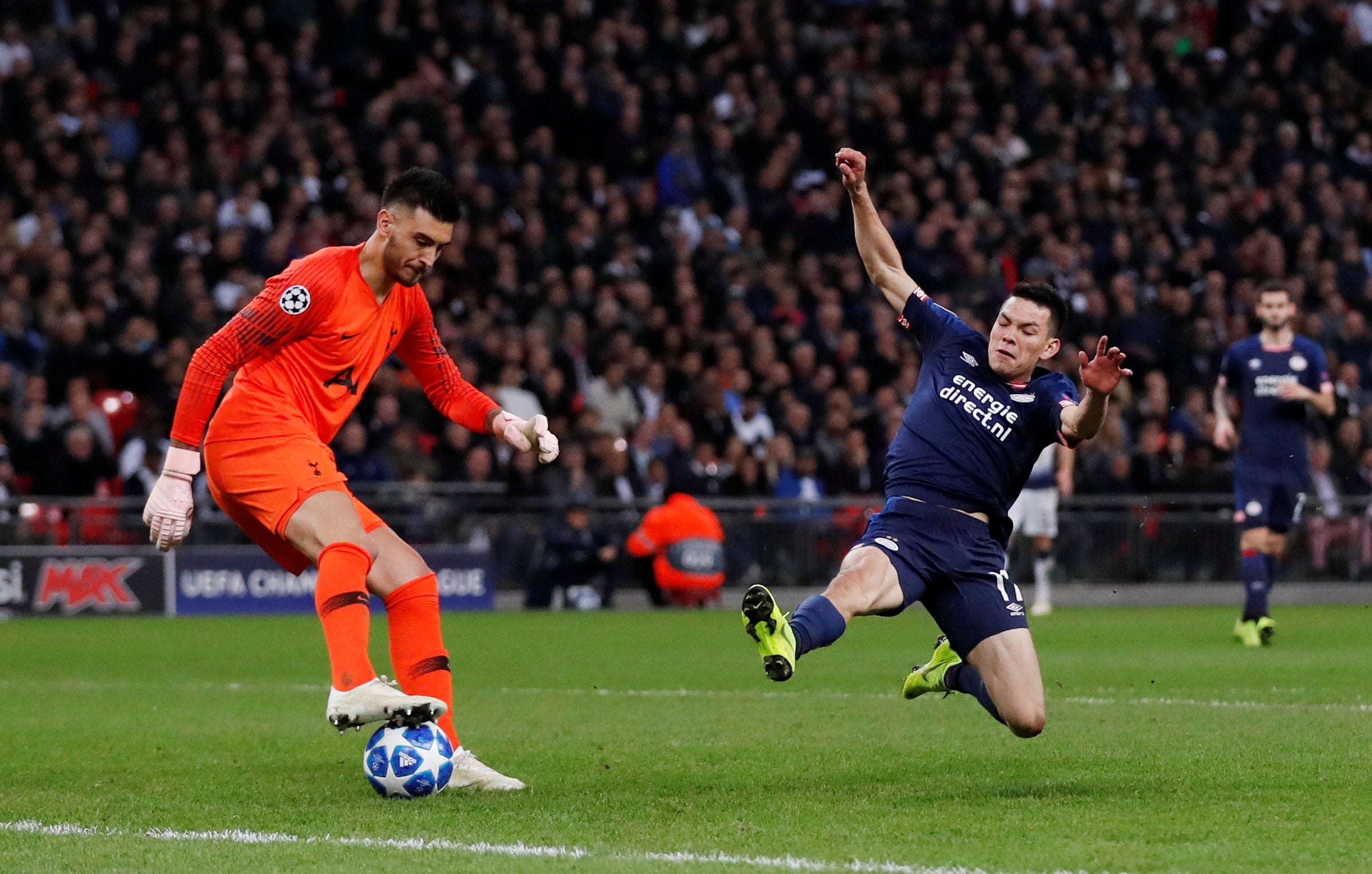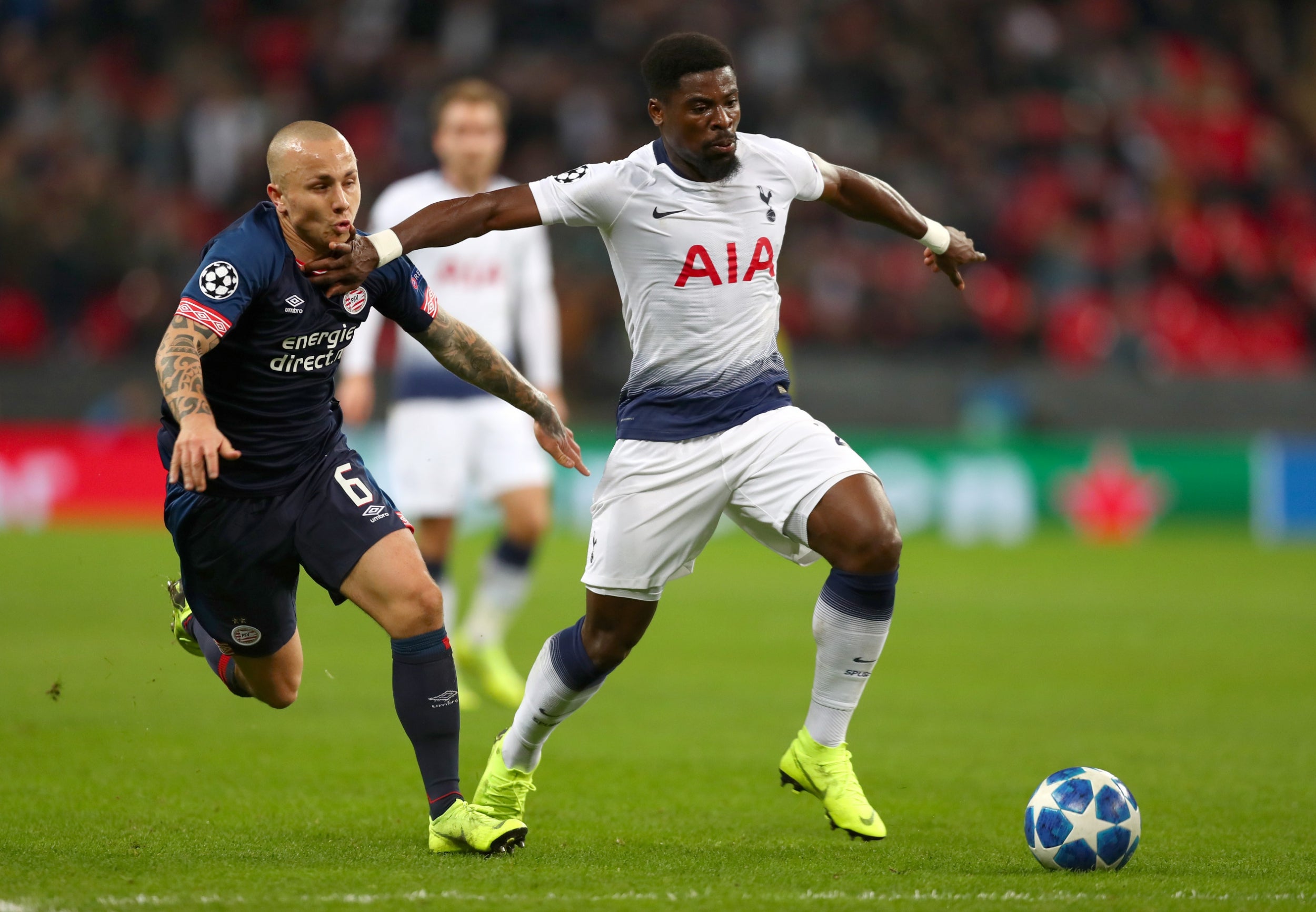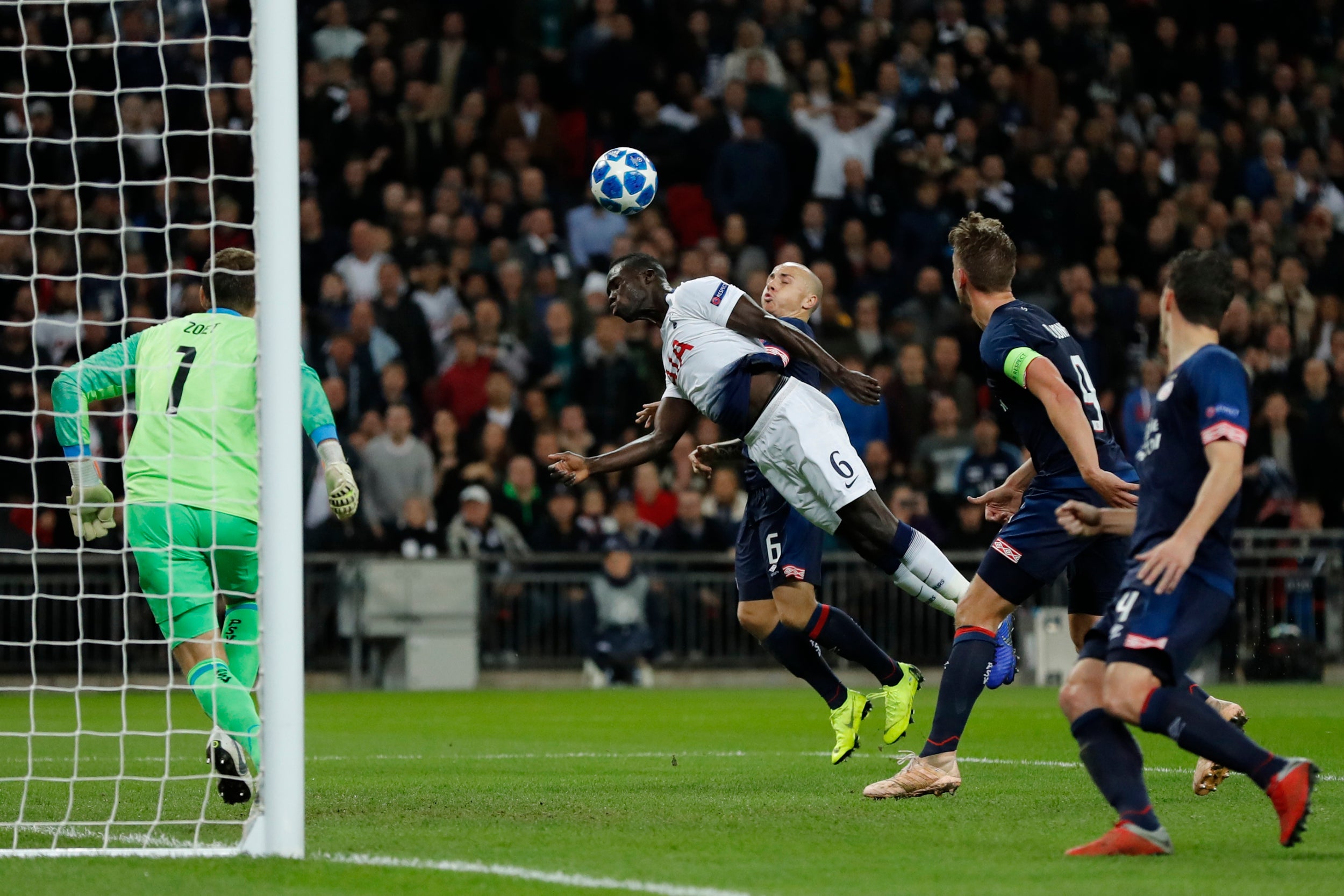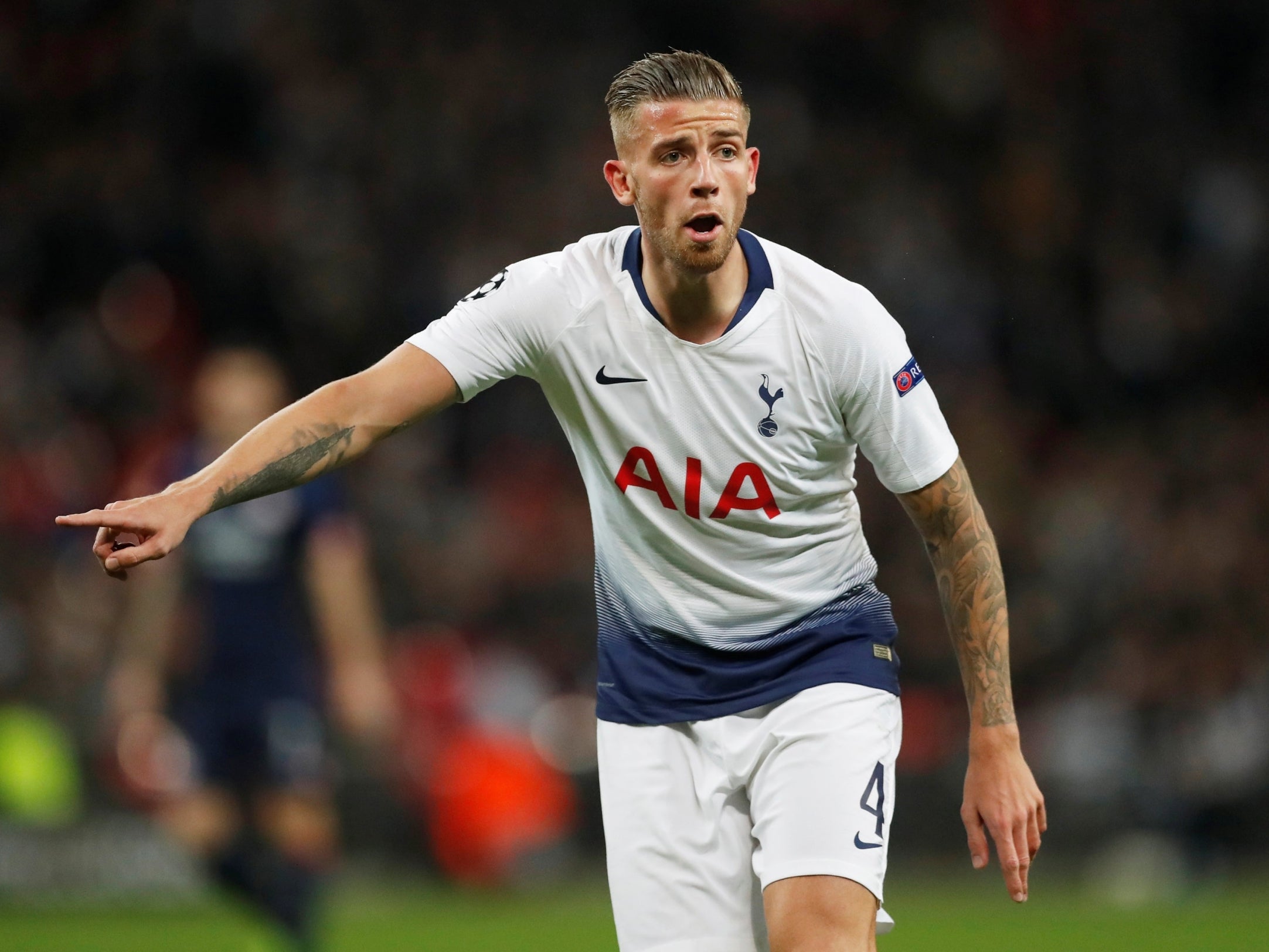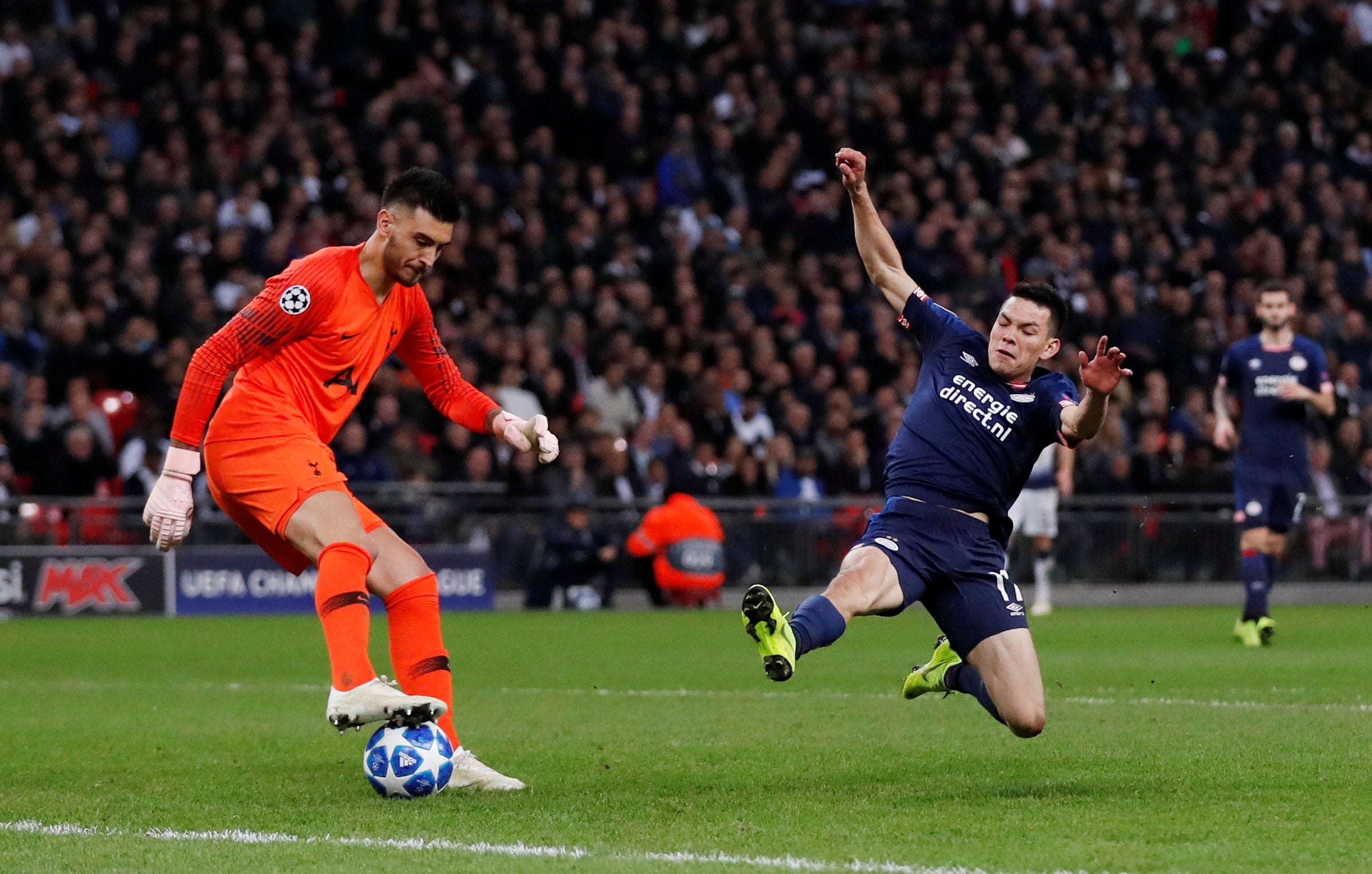 1/11

Paulo Gazzaniga – 8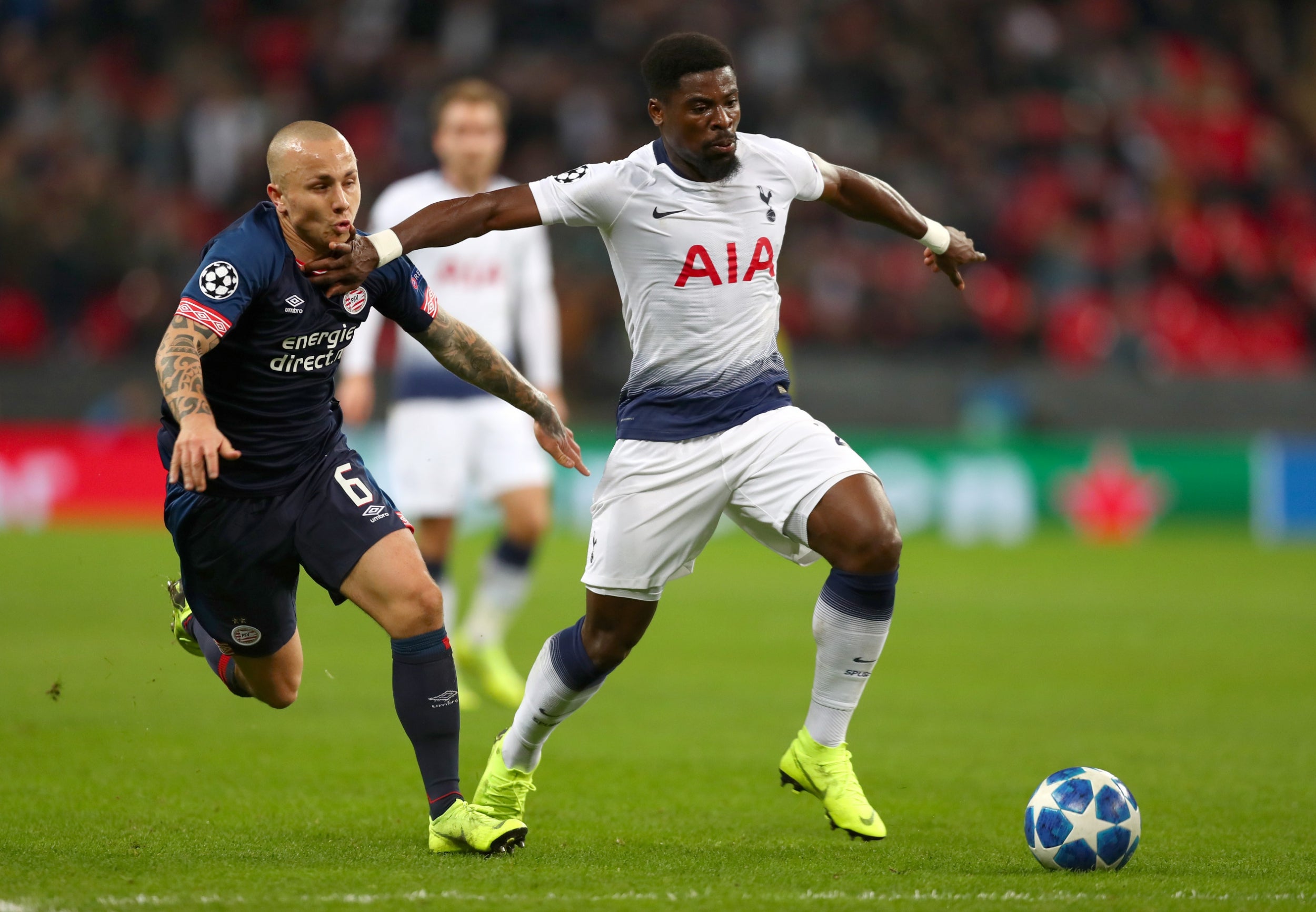 2/11

Serge Aurier – 6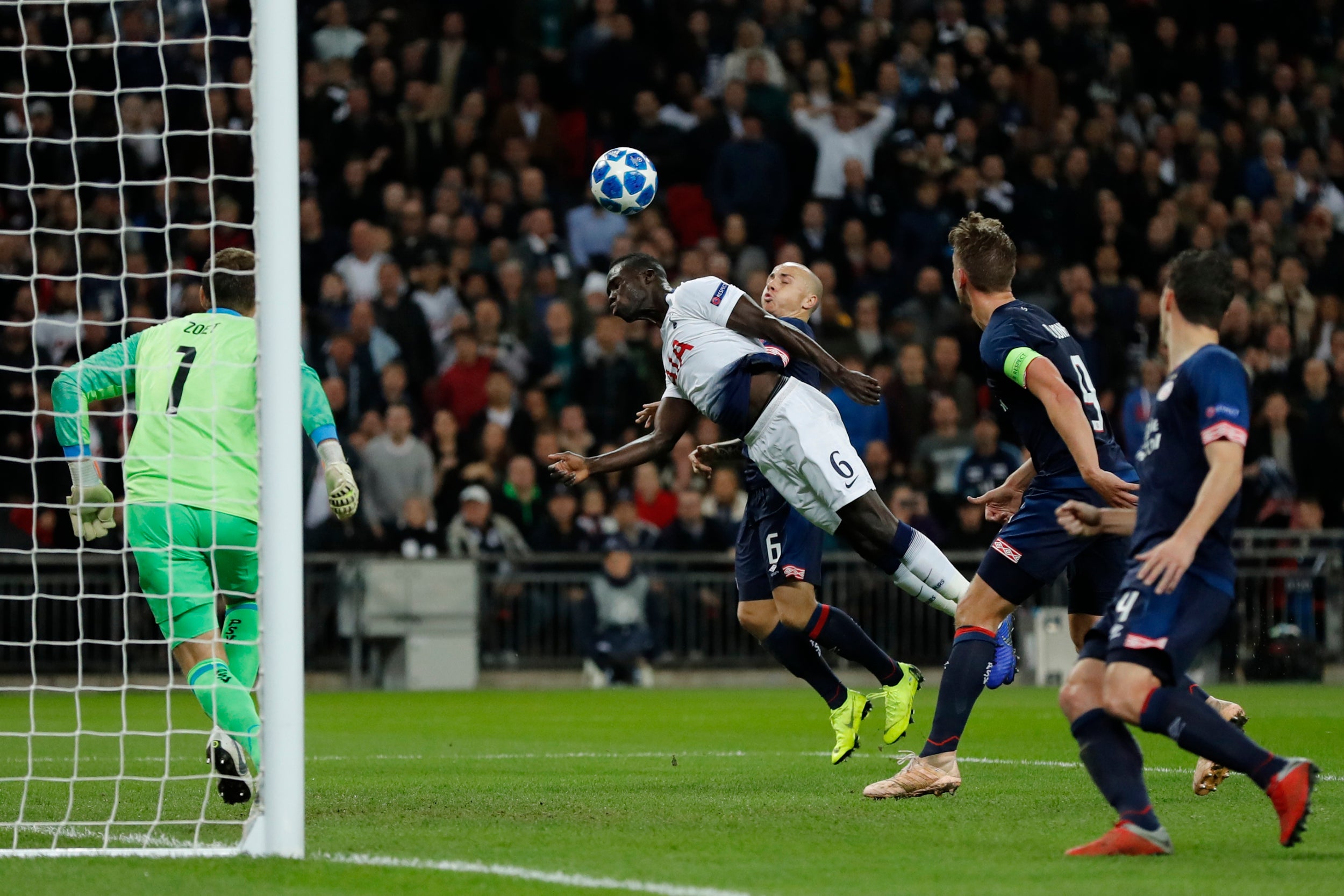 3/11

Davinson Sanchez – 6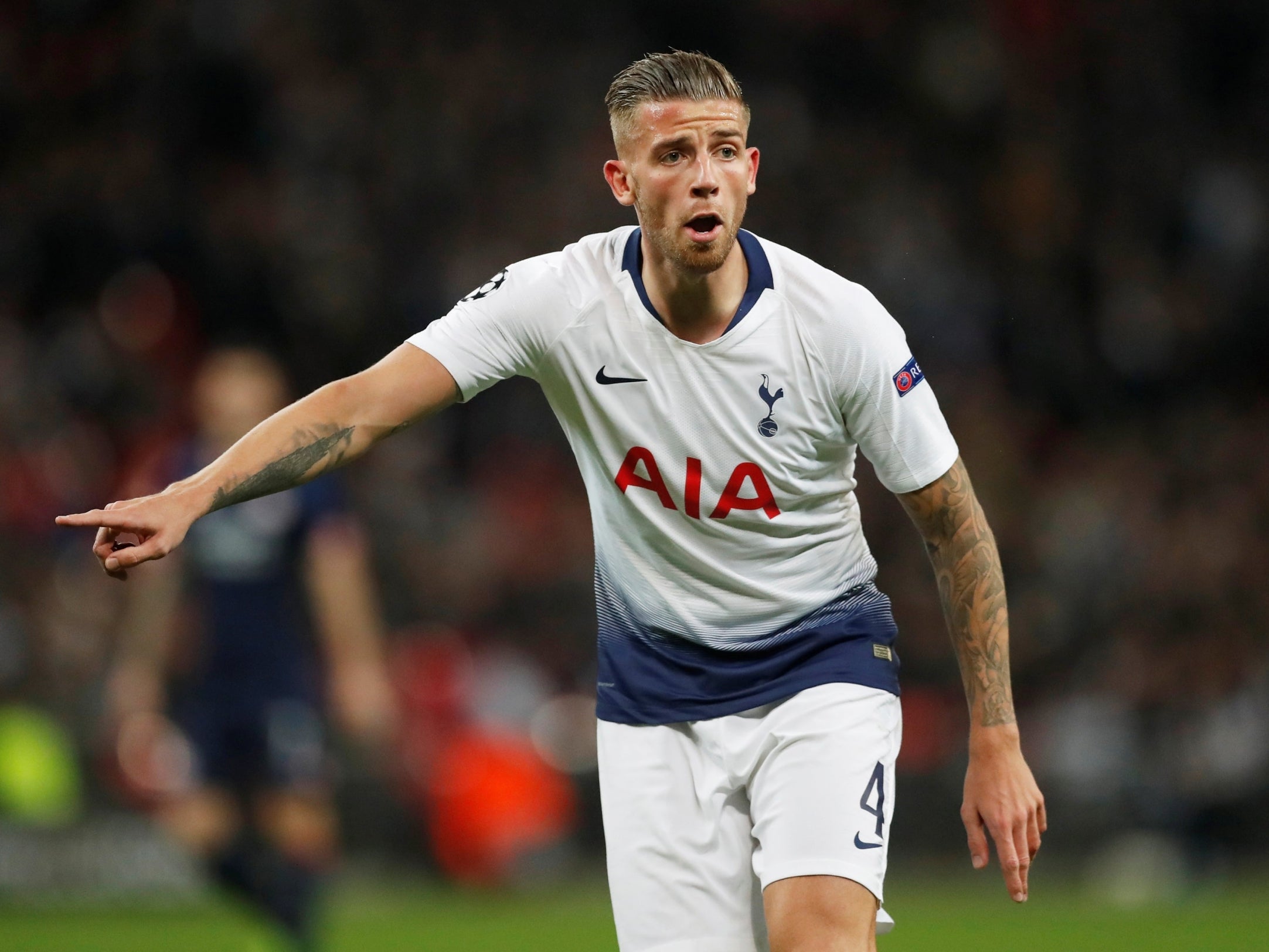 4/11

Toby Alderweireld – 6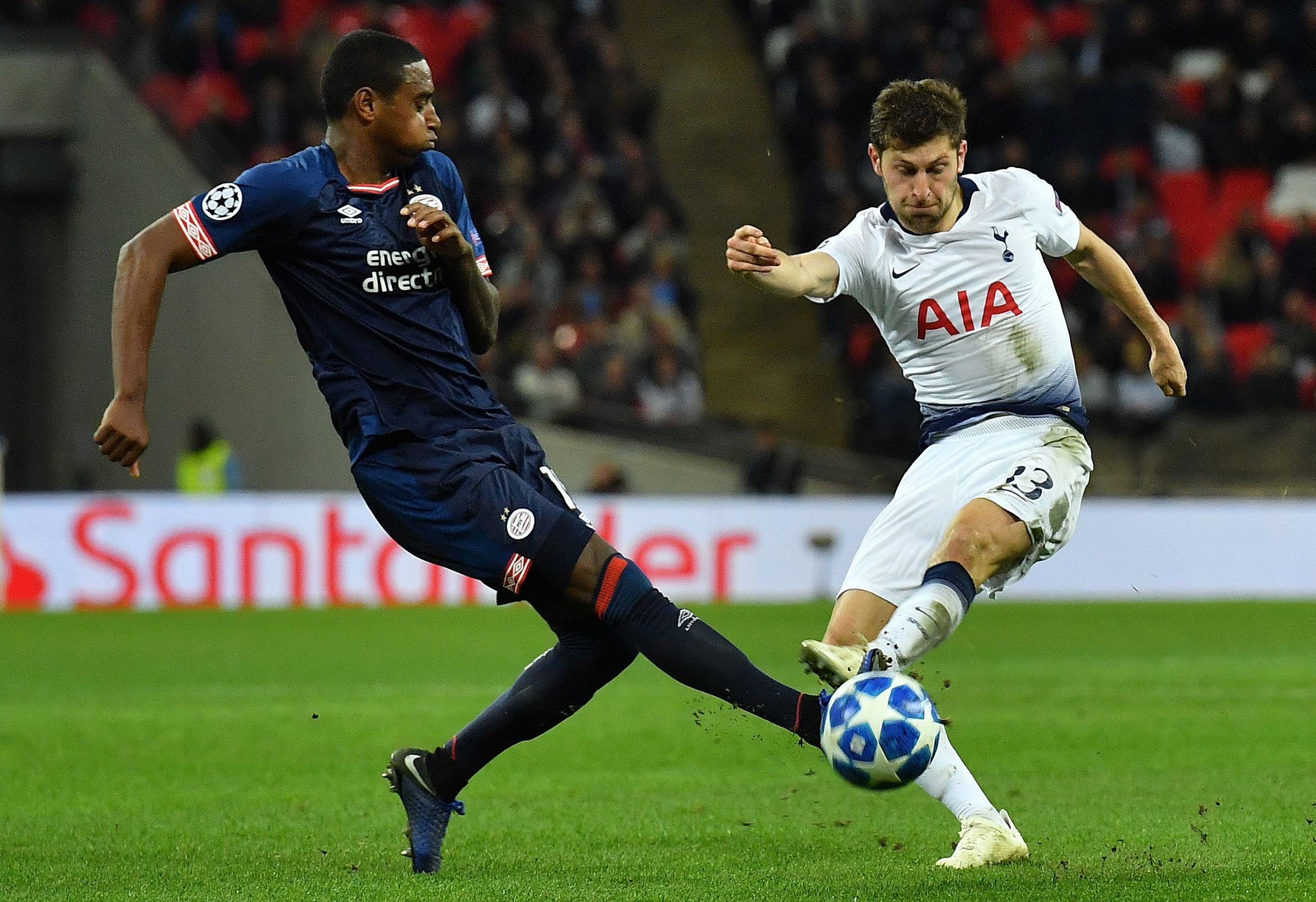 5/11

Ben Davies – 8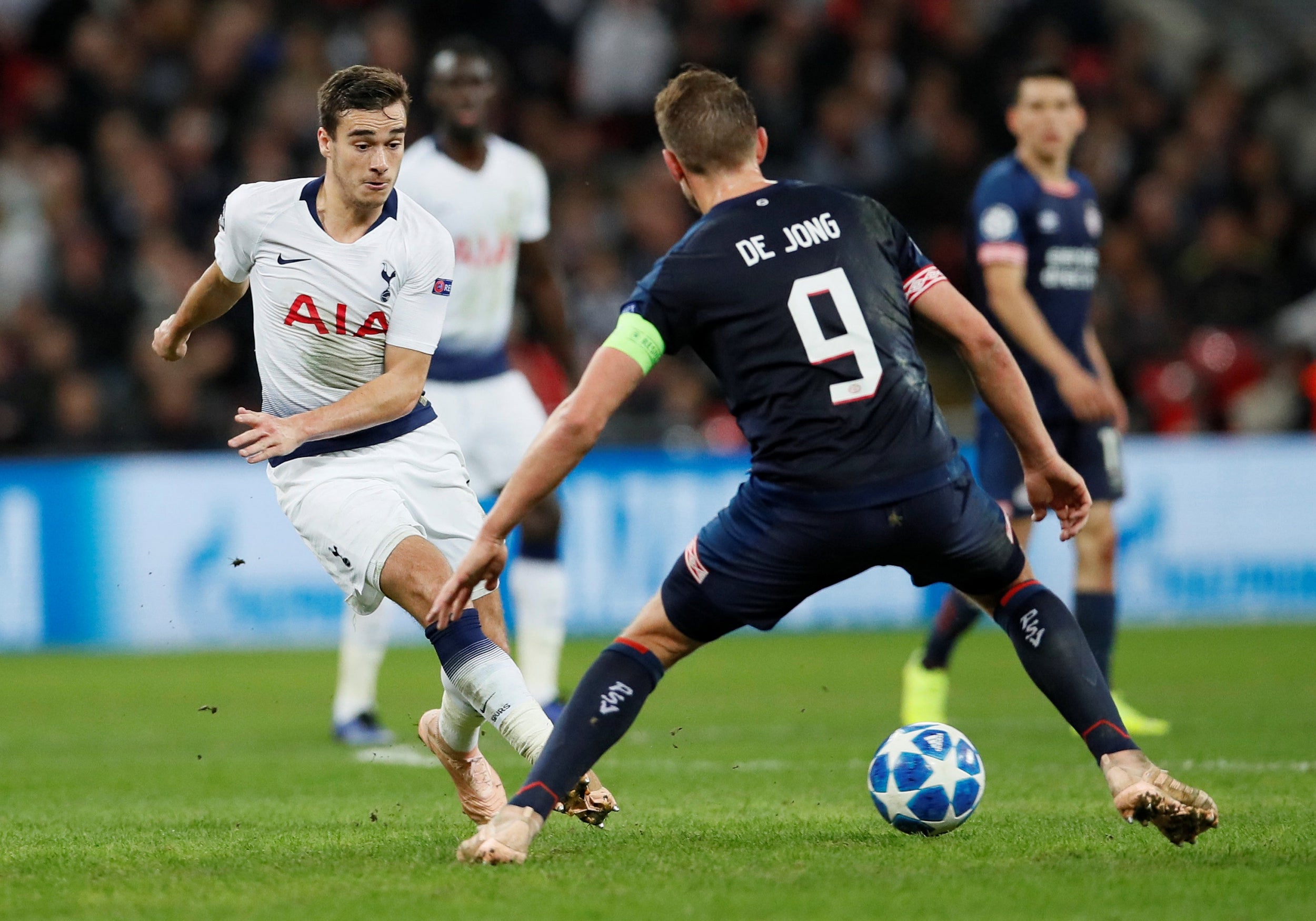 6/11

Harry Winks – 6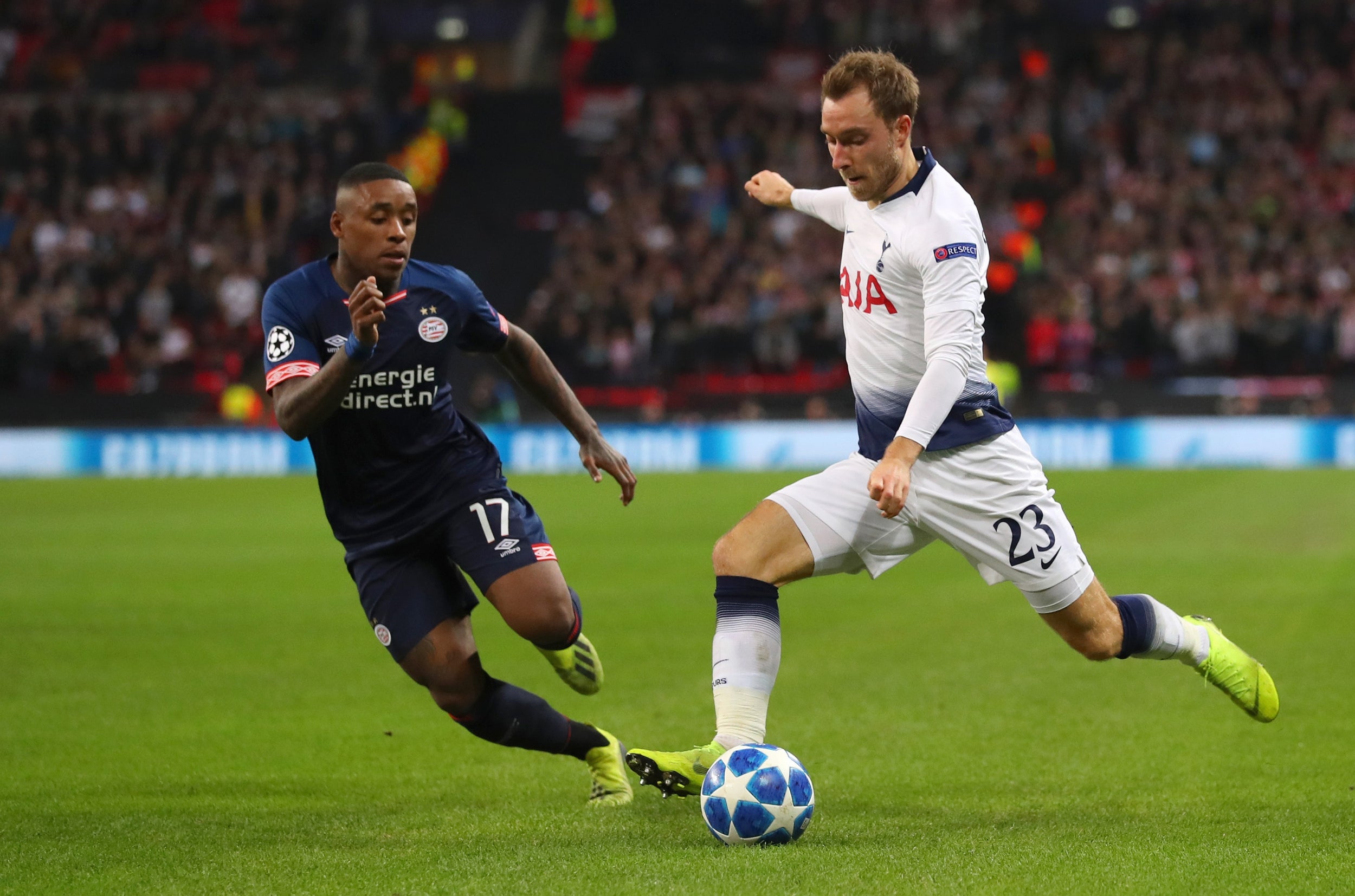 7/11

Christian Eriksen – 7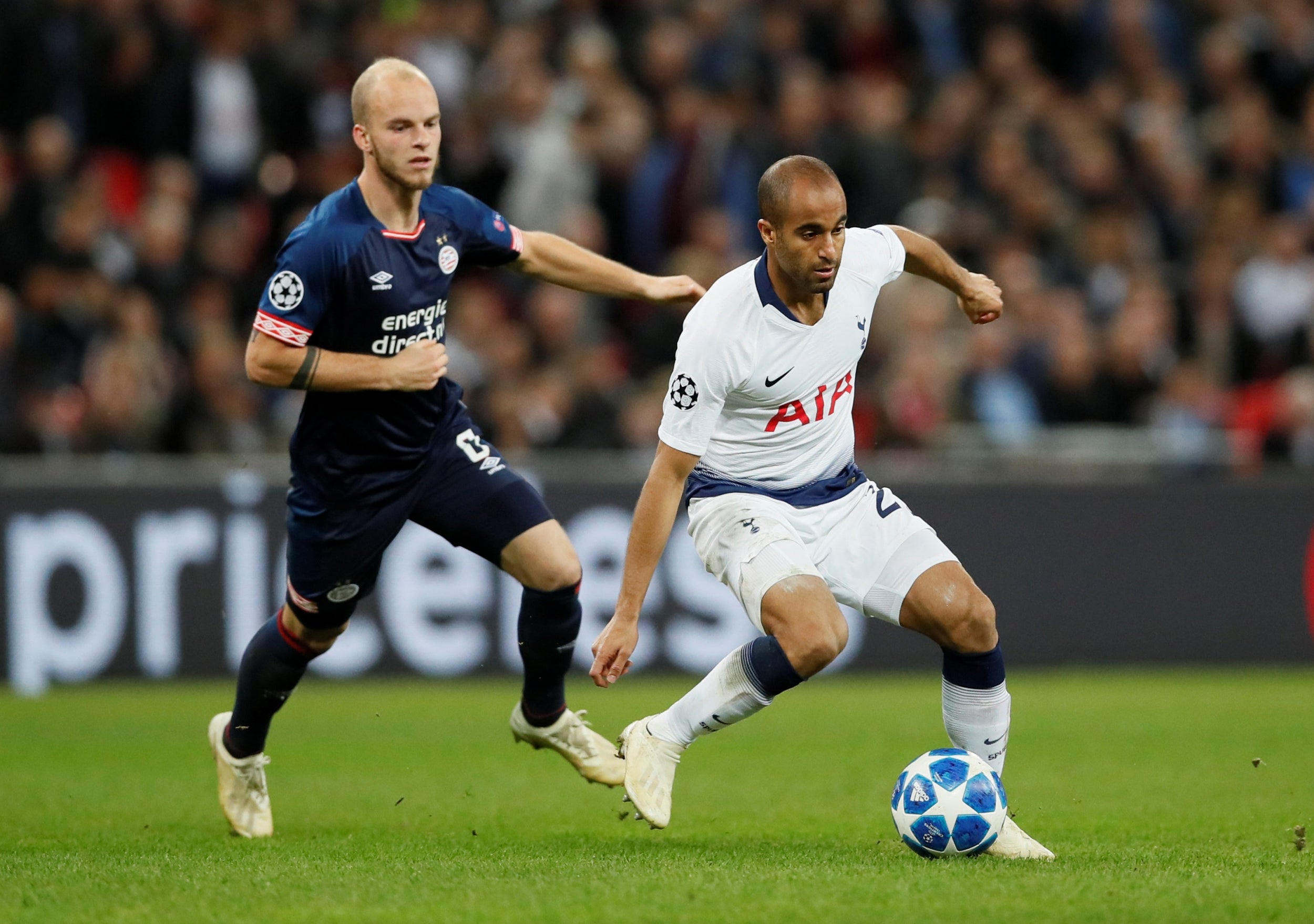 8/11

Lucas Moura – 7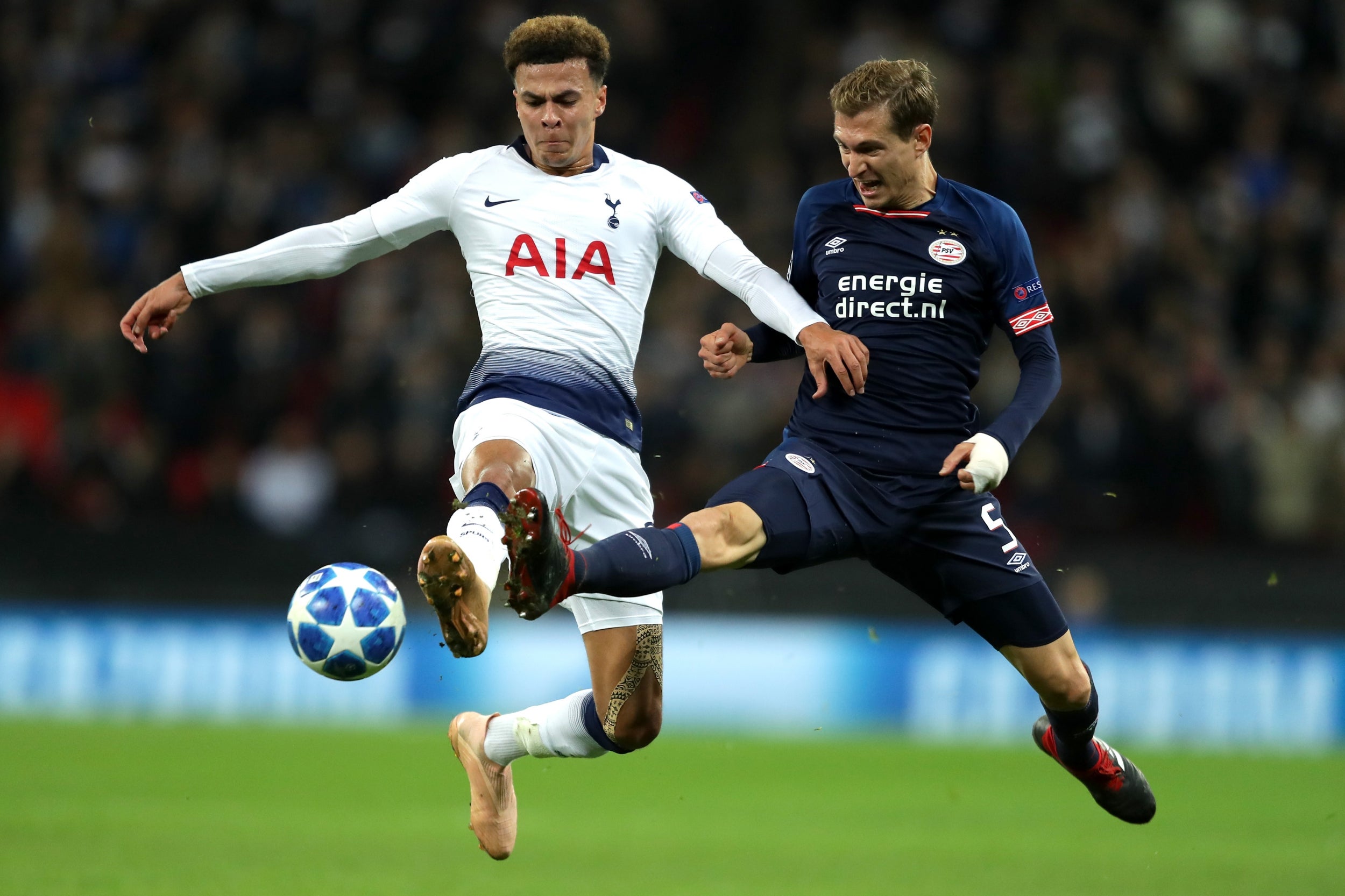 9/11

Dele Alli – 6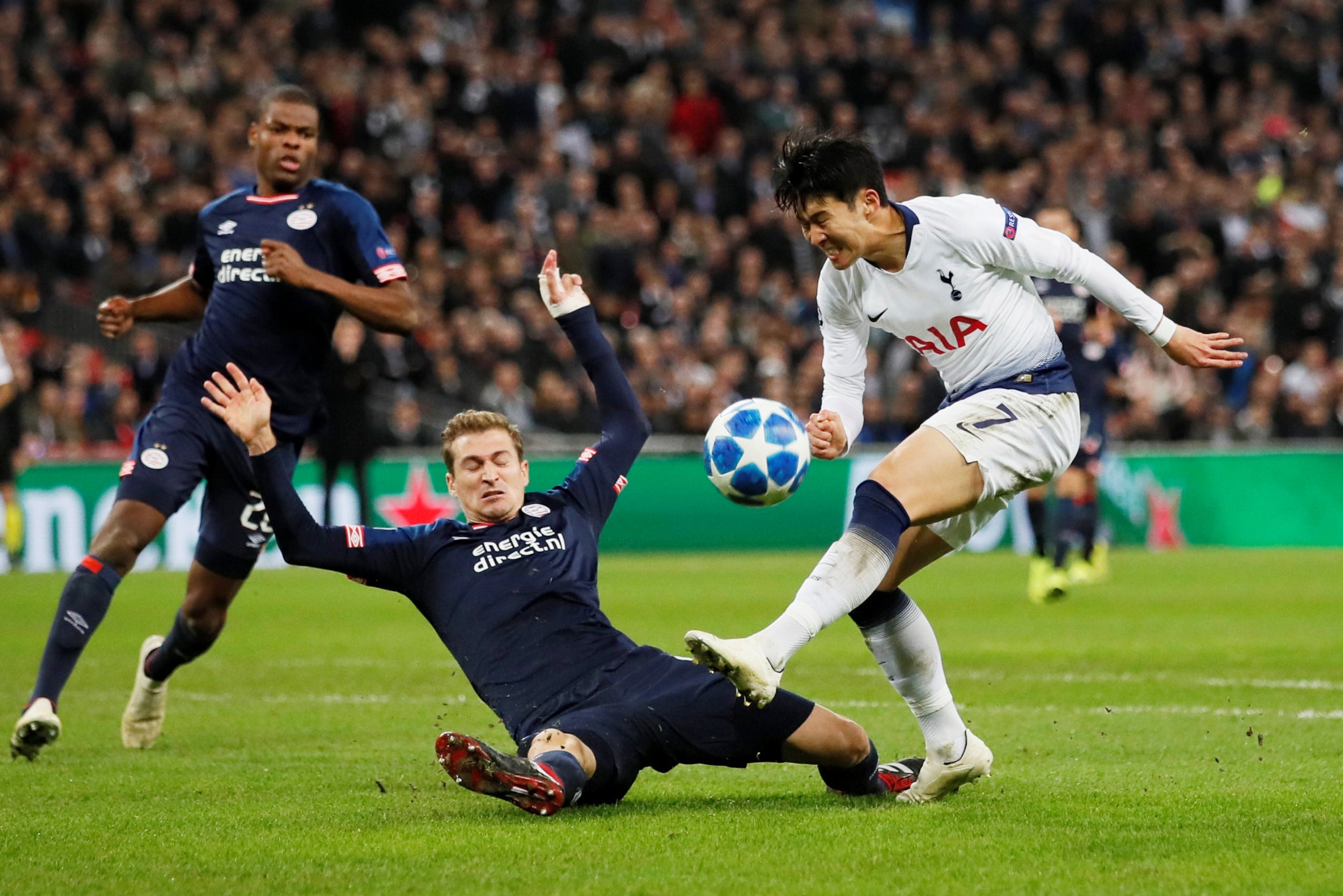 10/11

Son Heung-min – 7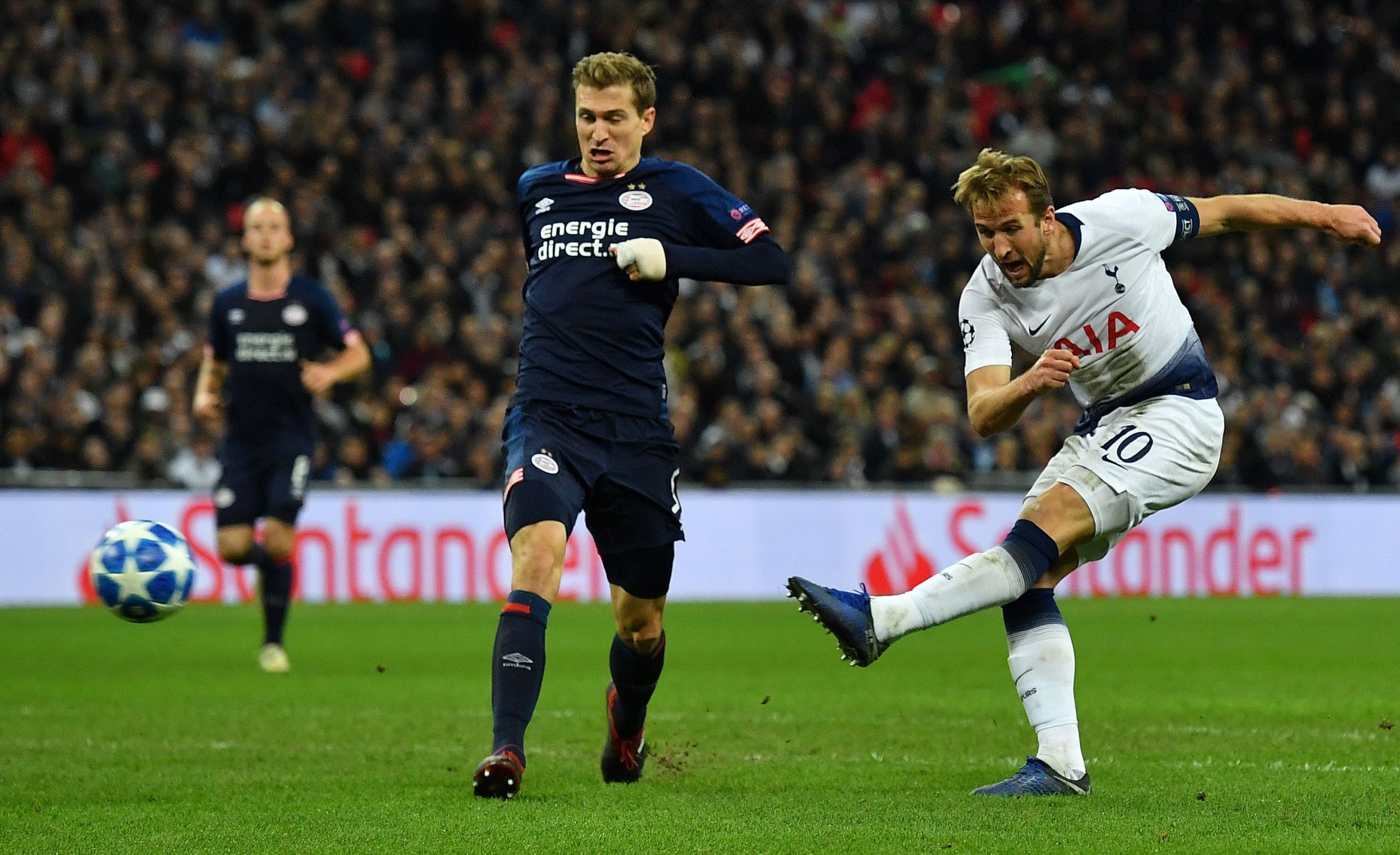 11/11

Harry Kane – 9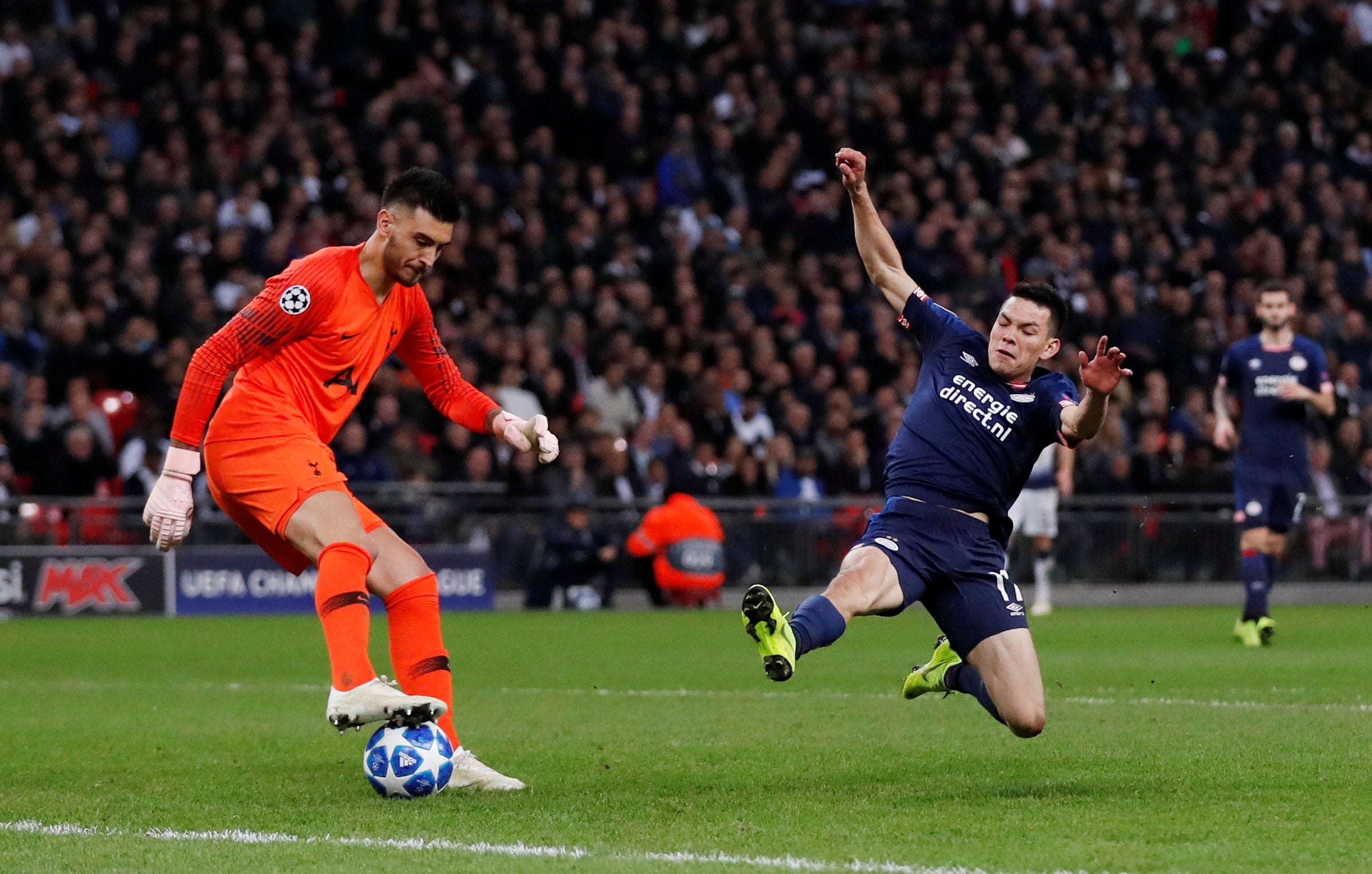 1/11

Paulo Gazzaniga – 8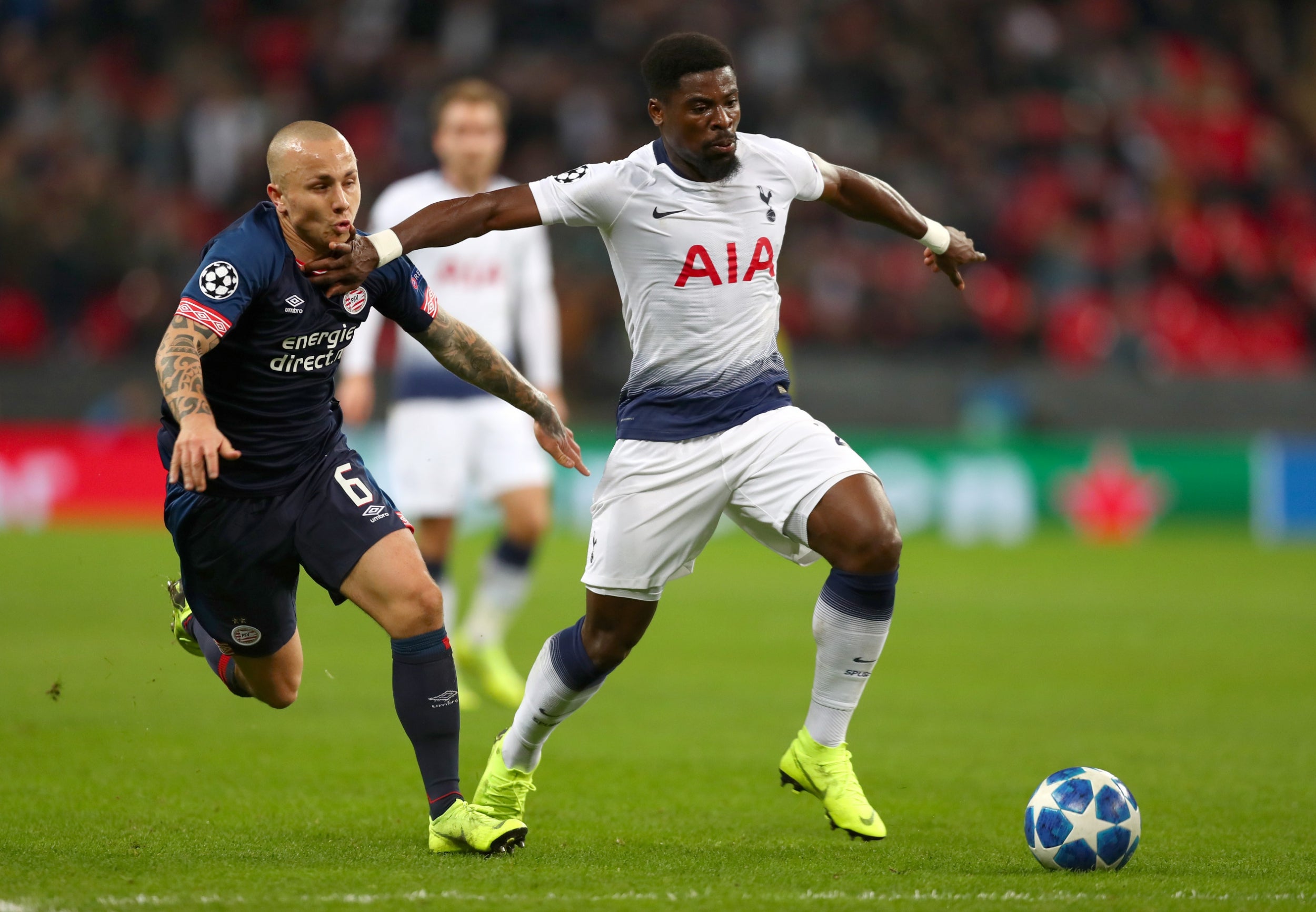 2/11

Serge Aurier – 6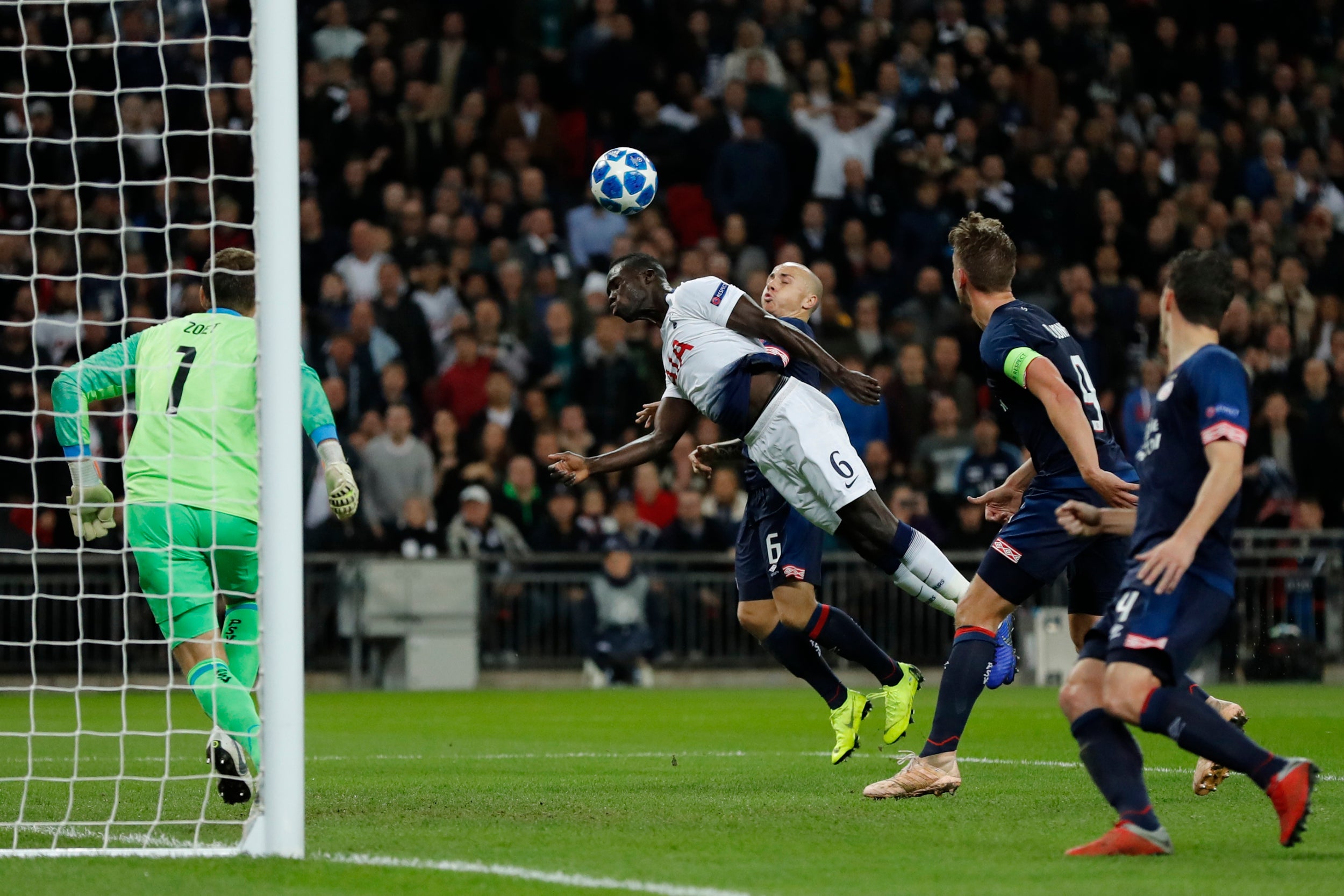 3/11

Davinson Sanchez – 6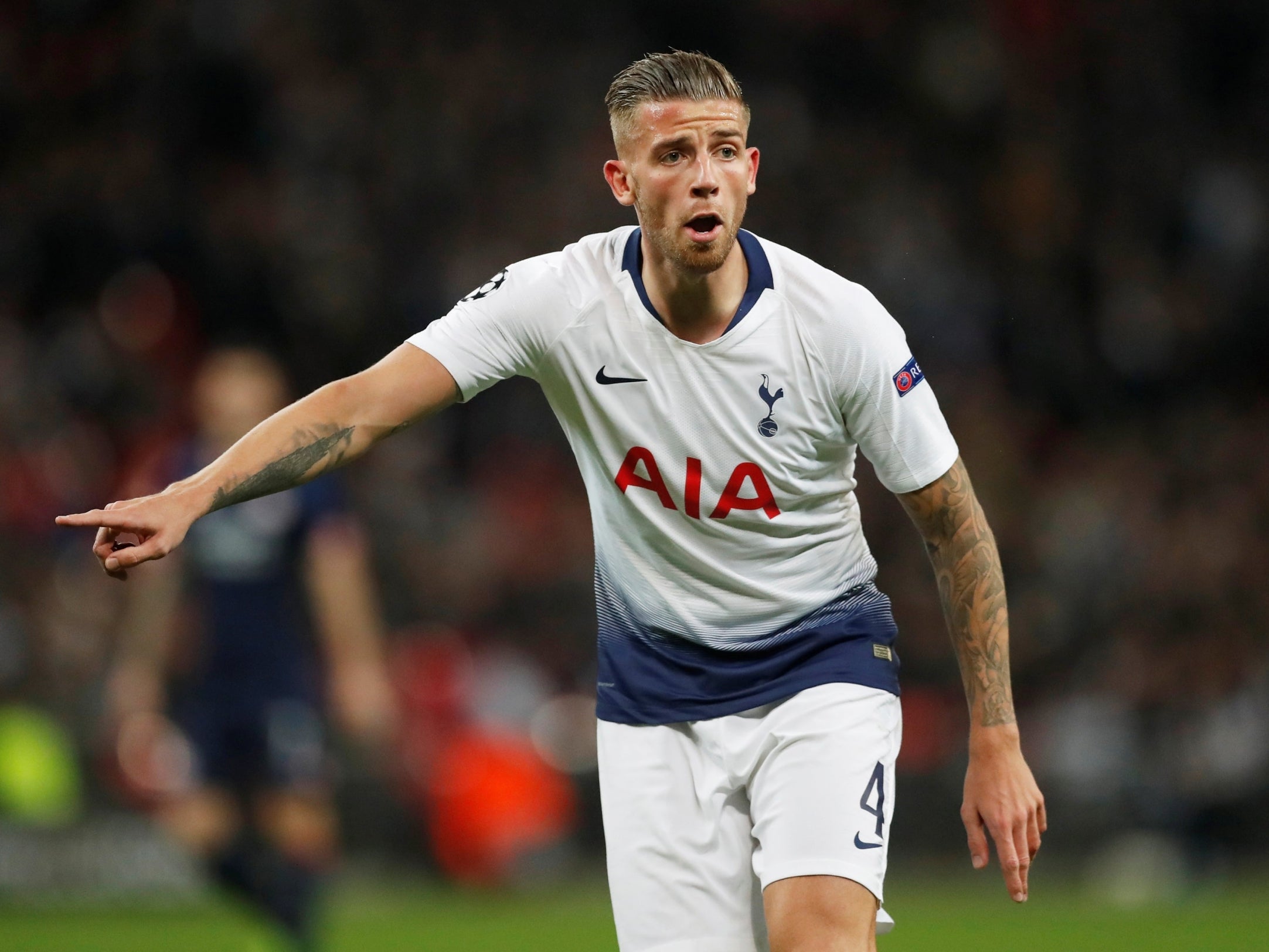 4/11

Toby Alderweireld – 6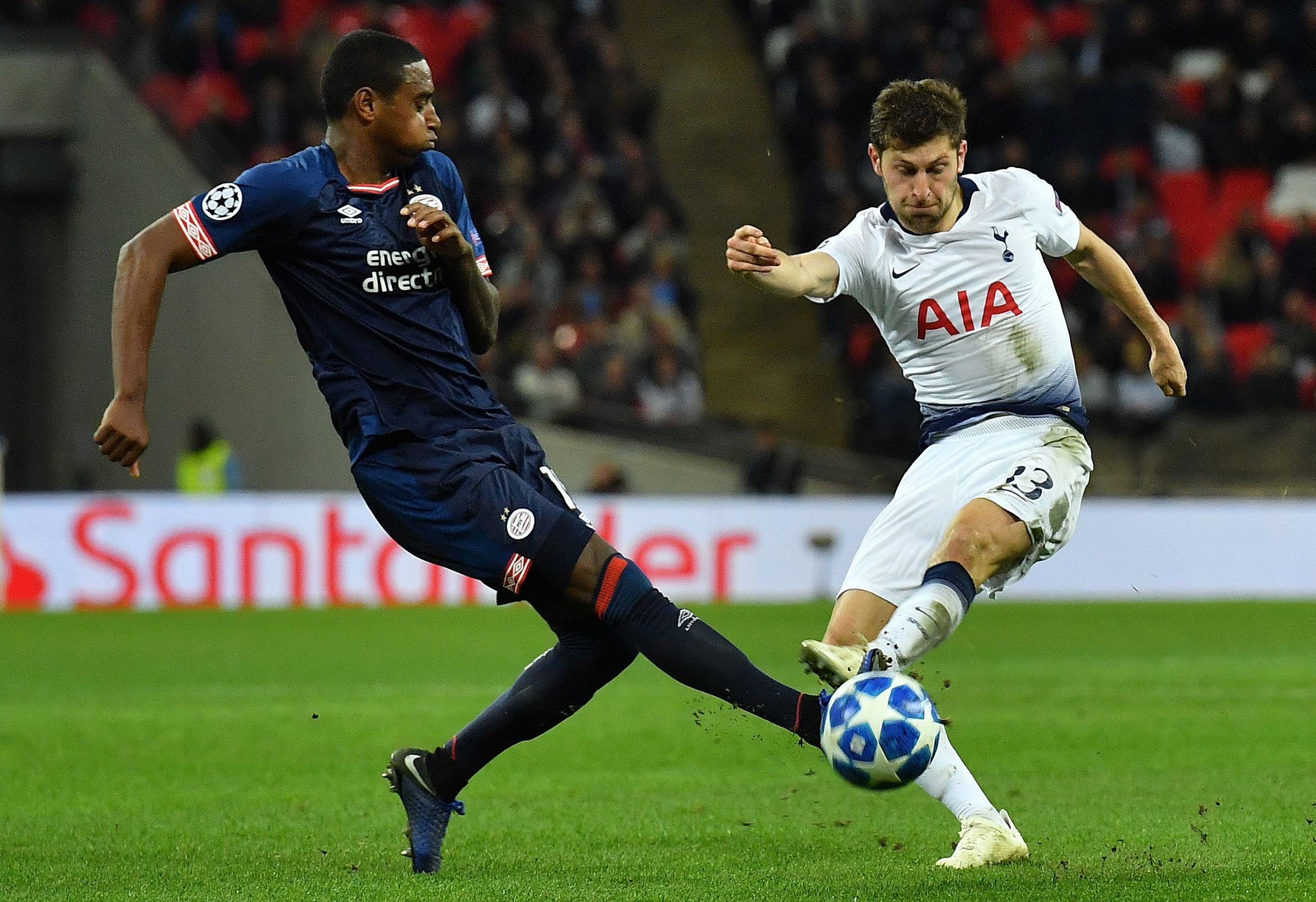 5/11

Ben Davies – 8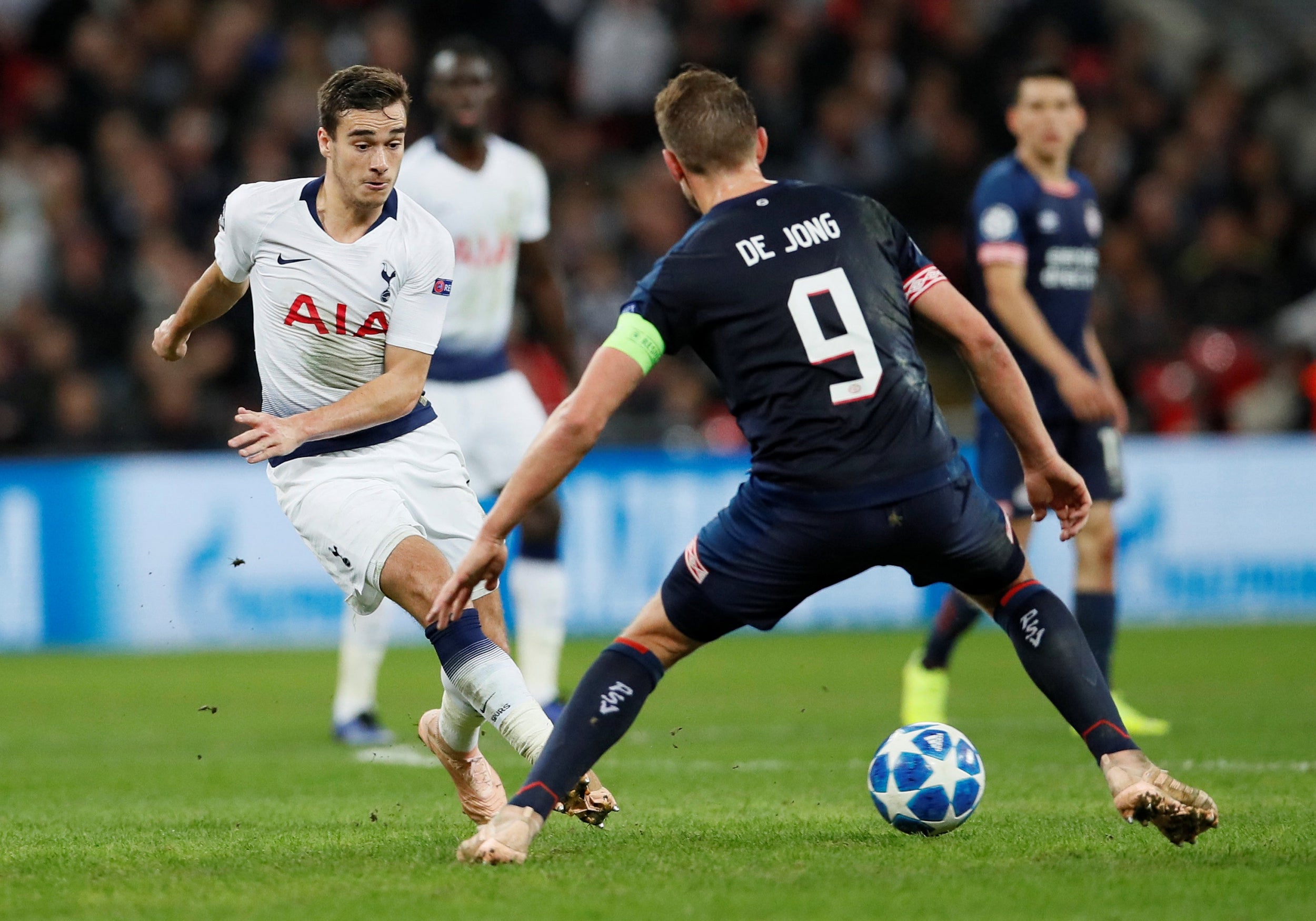 6/11

Harry Winks – 6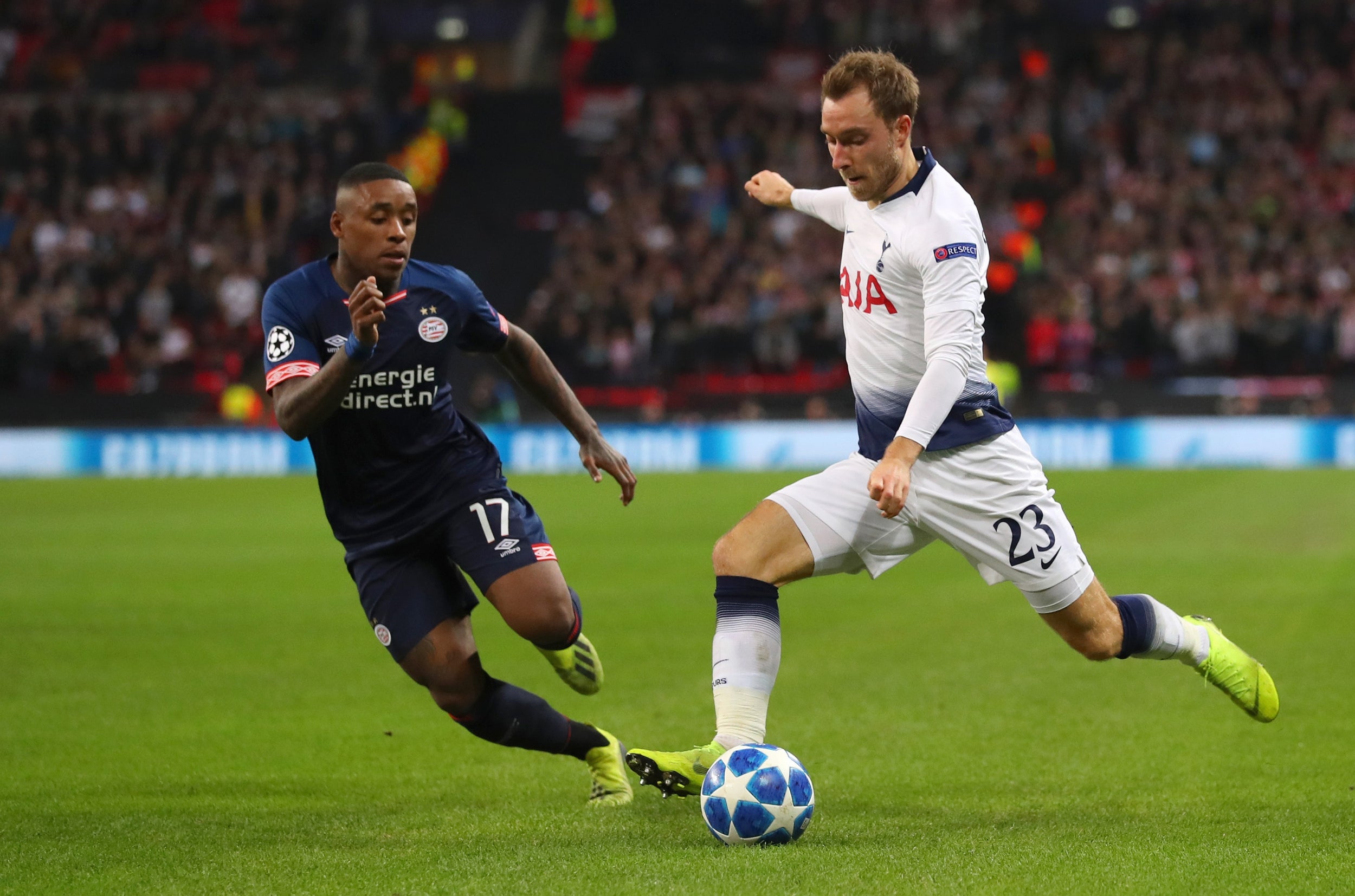 7/11

Christian Eriksen – 7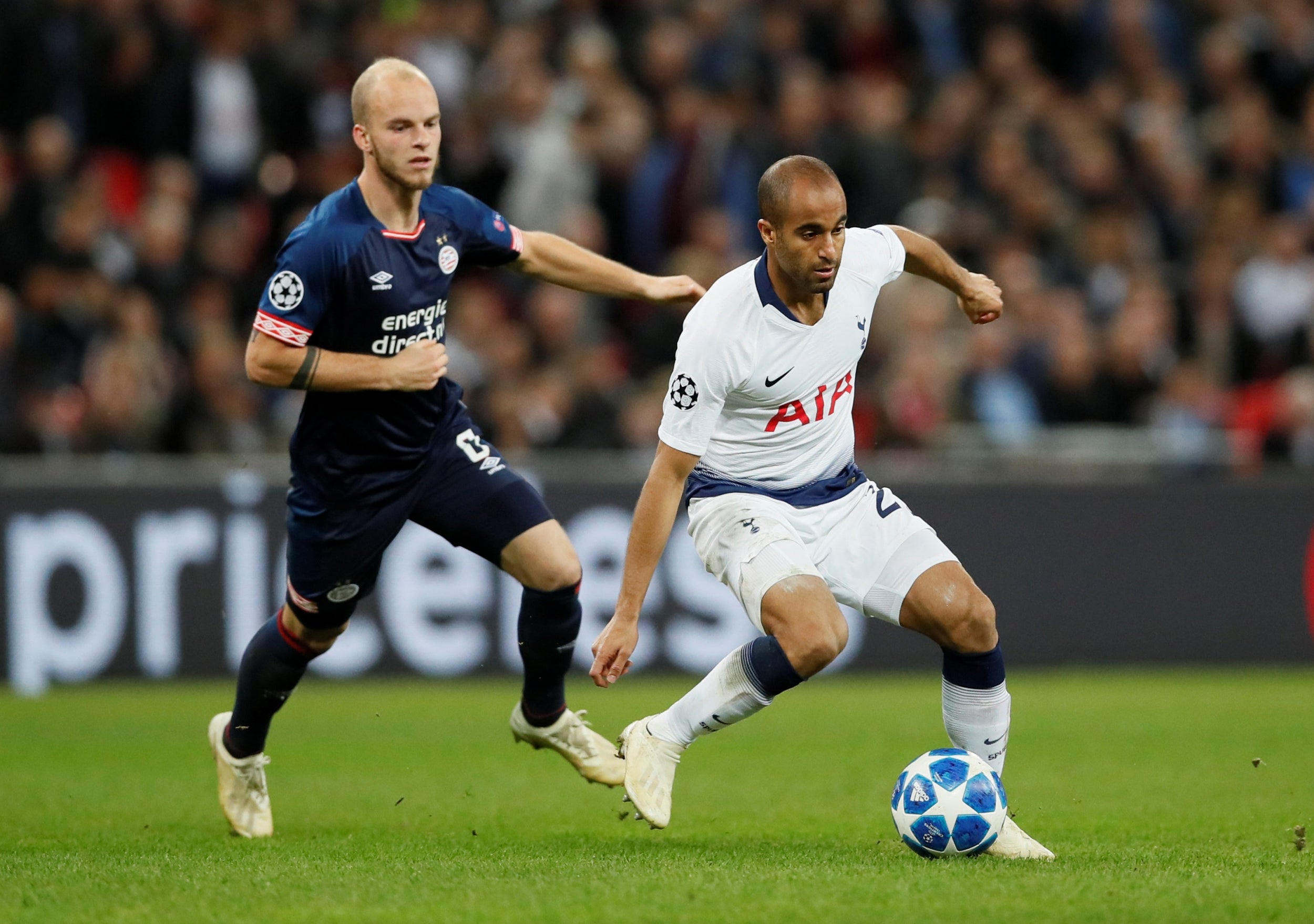 8/11

Lucas Moura – 7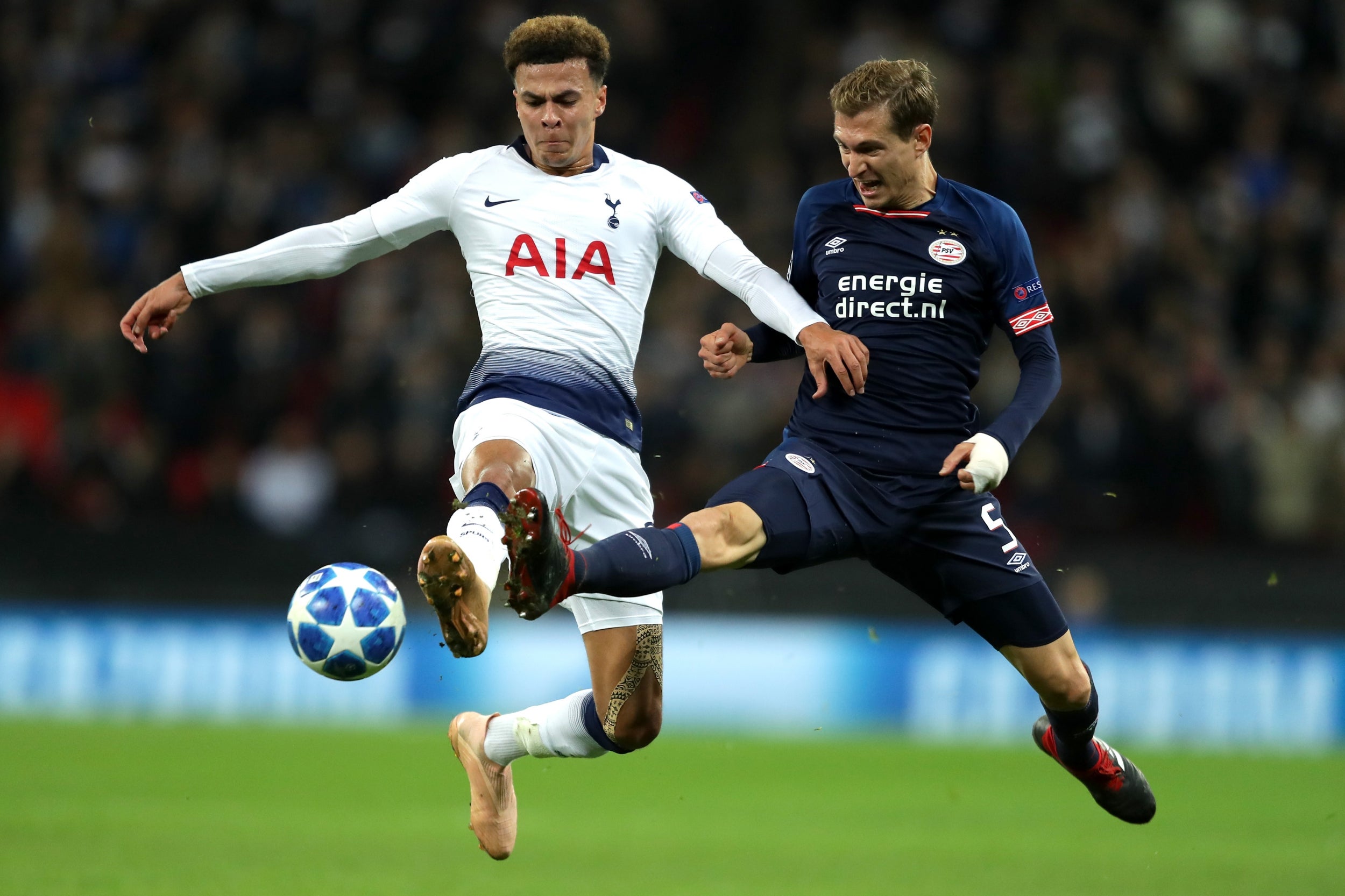 9/11

Dele Alli – 6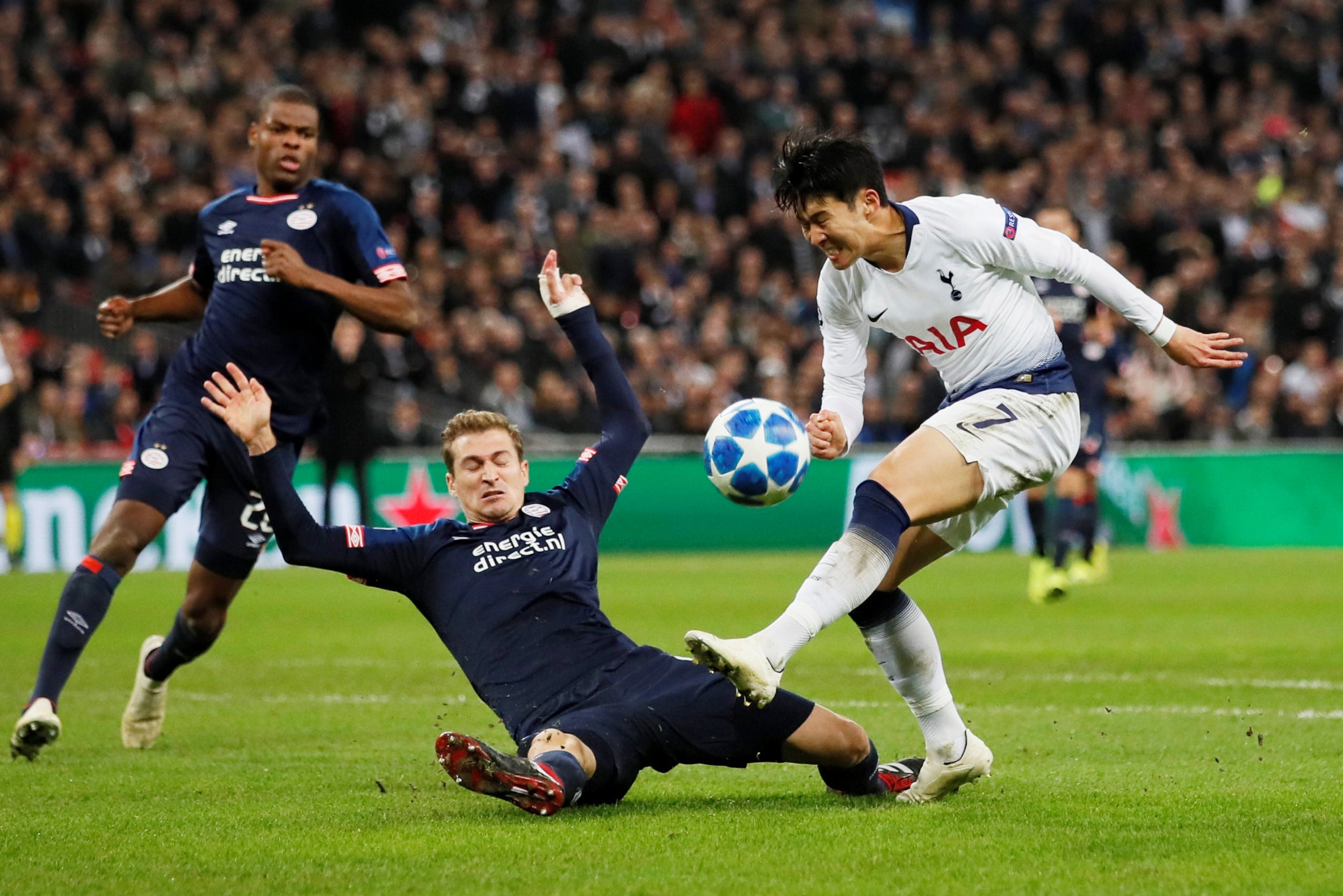 10/11

Son Heung-min – 7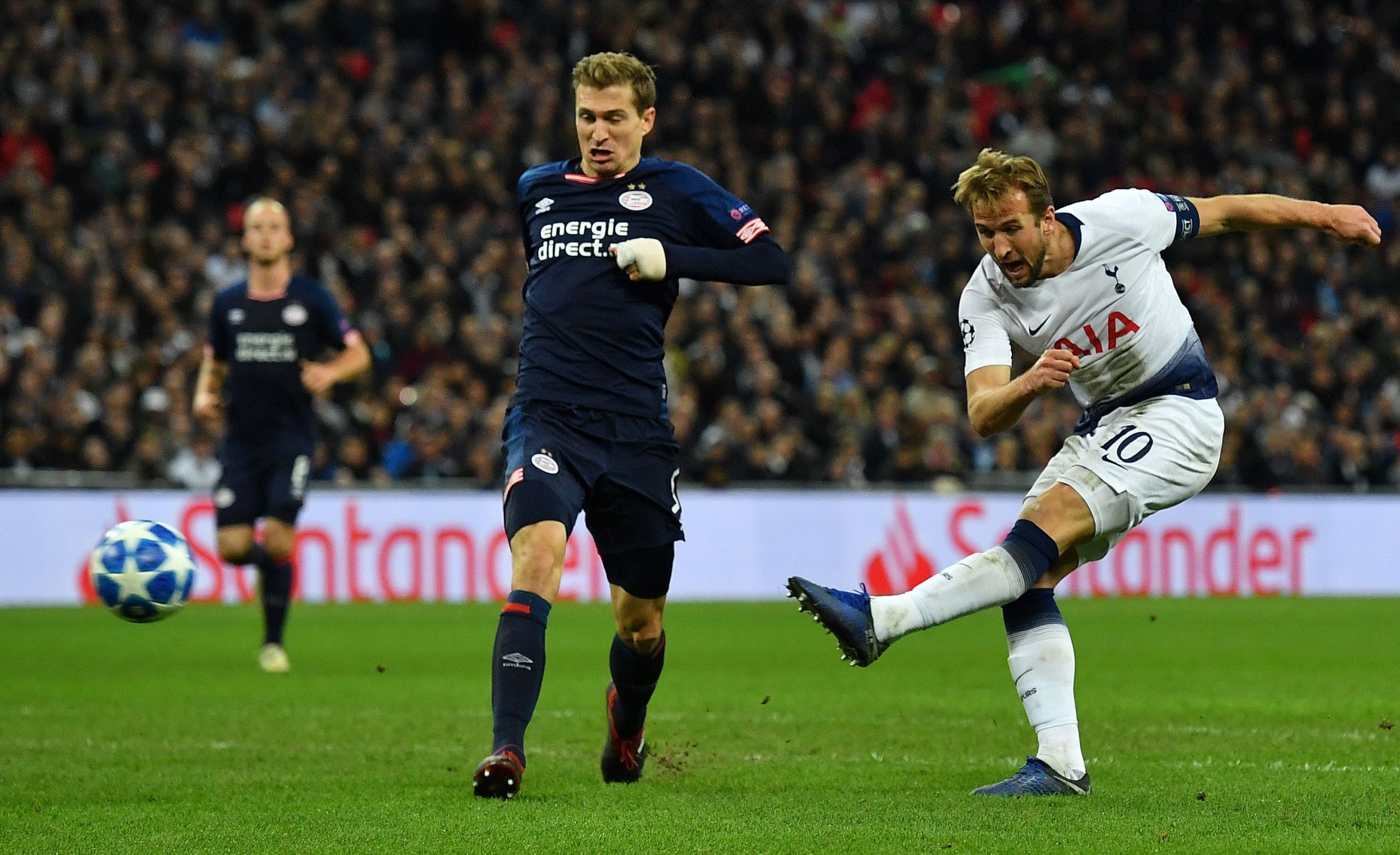 11/11

Harry Kane – 9

Spurs started as well as they could have done for a team who conceded their first goal after one minute. This is a bad habit that Tottenham have got into, and this was as bad an example as any. At least when they played Manchester City or Barcelona here they could put their early concession down to the elite quality they faced. But this was PSV Eindhoven and Spurs still could not start the game with the right attitude. After Toby Alderweireld sliced an early clearance behind, it was too easy for Luuk de Jong to run away from Dele Alli and head the ball into the net.

That was 1-0 down, and Tottenham were heading not for the Europa League but for a spring devoid of any European football whatsoever. Not what people were expecting when they dreamed of new European nights in the new White Hart Lane.

Perhaps that threat was what Spurs needed to spark them up. Because despite everything, the poor start, the hopeless context, and the 46,588 crowd, Tottenham went on to play surprisingly well. The only option for this game was to attack, so Pochettino went with one of the most attacking sides he has put out this year. His open 4-3-3 had Christian Eriksen and Dele Alli either side of Harry Winks, the nominal holder. Spurs sides in the past have had Eric Dier, Mousa Dembele or Victor Wanyama in that space. This was a very different approach.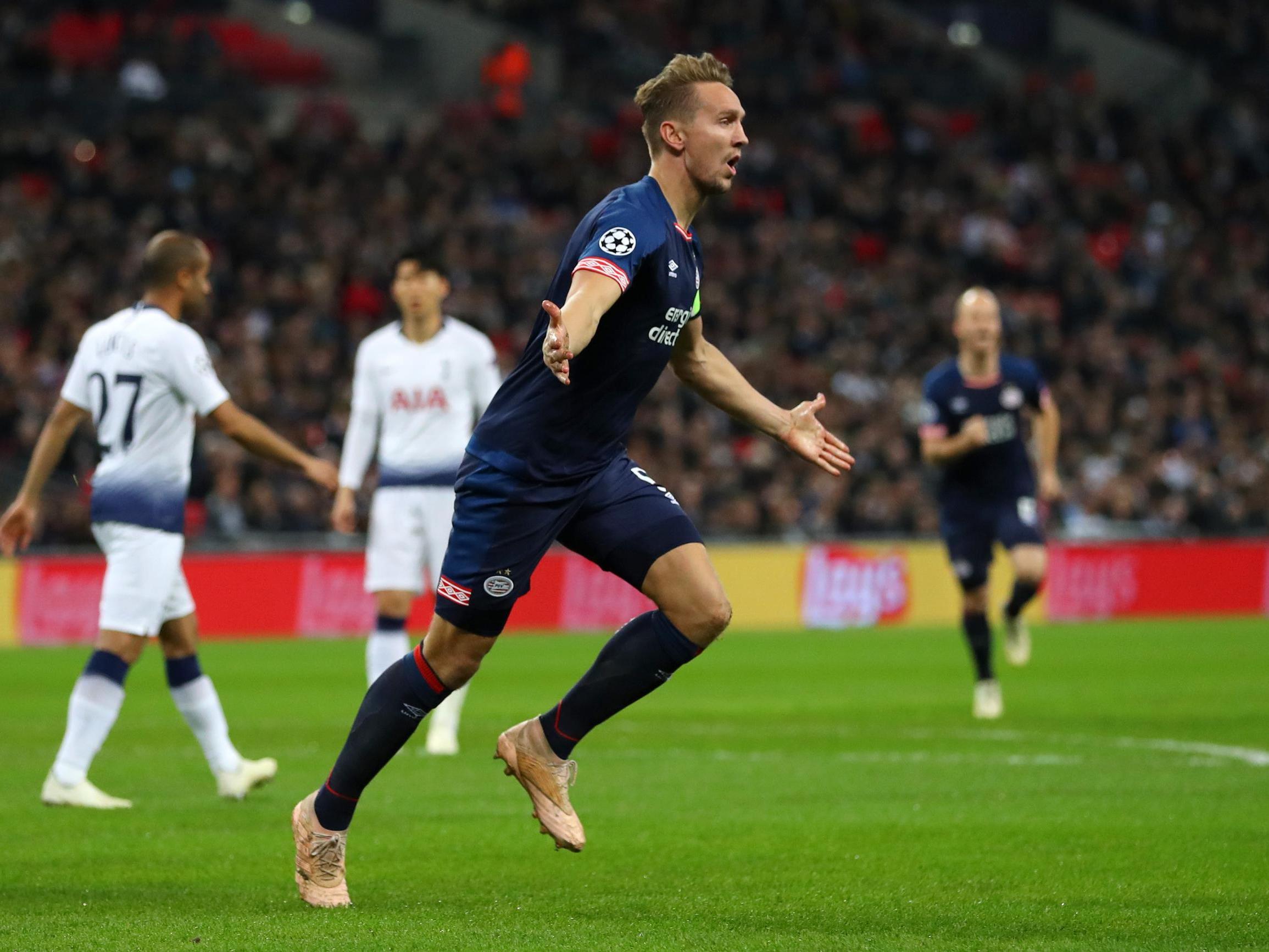 But with a midfield dedicated to creation, not destruction, Spurs dominated possession and started to make chances. Alli, put back into the team after missing Saturday's trip to Wolves, was at the heart of everything Spurs did. He had a flick blocked on the line. He set up Kane whose shot was blocked by Nick Viergever. He fed Eriksen, his shot was saved by Jeroen Zoet and so was Alli's follow up. Starting from deep but arriving late into the box, he was difficult to pick up. Only Zoet could stop him.
Three points were precious to PSV and so they defended as deep and rigidly as you would expect. The second half became a patience test for Spurs, as they tried to pick their way through the PSV defence without leaving themselves too open on the break. There was not much space and none of Spurs' half openings ever turned into something they could exploit.
Pochettino had to turn to Erik Lamela, Fernando Llorente and Kieran Trippier from the bench, desperate for anyone who could make a difference. But not many would have expected Llorente to be the man to do that. When Spurs launched the ball forward, Kane won it, but this time he had a strike partner in Llorente to collect his flick on and give it back to him. Kane tucked the finish in the bottom corner.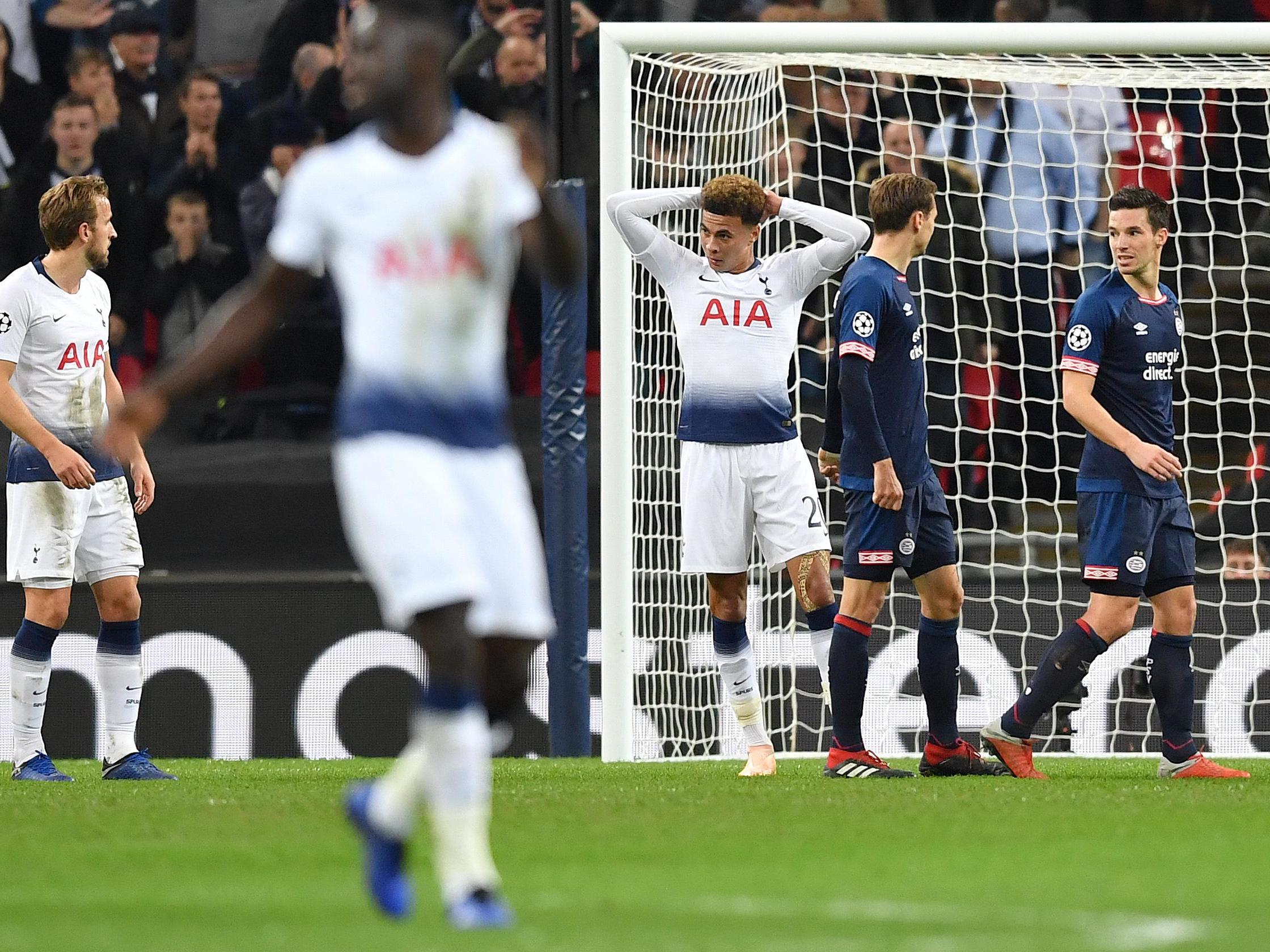 A draw was a bad result for both teams and so they each attacked as if they were desperate to avoid it. Llorente could have won the game for Spurs, but then Donyell Malen and Daniel Schwaab could have won it for PSV too. It did feel as if there was one more goal to come and it was Spurs who had the good fortune to get it.
Alli rolled the ball down the line to Davies who whipped in one last cross from the left. Kane got up at the far post to win a header that would never have beaten Zoet by itself. But it deflected off first Viergever and then Trent Sainsbury to roll into the only part of the net that Zoet could not beat. Lucky, yes, but also deserved for a dominant 90 minutes of football. It will probably not be enough for them, but who knows?
Follow the Independent Sport on Instagram here, for all of the best images, videos and stories from around the sporting world.
Source: Read Full Article