Liverpool are closing in on the signing of Thiago Alcantara from Bayern Munich for around €30m in one of the biggest transfers of the summer window. The Spain midfielder is considered one of the best ball players in the world and helped Bayern to the Champions League this season, beating Paris Saint-Germain in the final.
It could have knock-on effects in the squad with Barcelona trying to sign Gini Wijnaldum, the player most likely to lose out on minutes to Thiago should he arrive at Anfield imminently.
Meanwhile could the club be set to sell Rhian Brewster, their talented young striker, to Sheffield United? Here are the latest stories surrounding Anfield as the Reds look to build on last season's success.
THIAGO MEDICAL TODAY?
The Liverpool ECHO are saying Thiago Alcantara will undergo a medical today after Liverpool and Bayern Munich agreed terms for the 29-year-old midfielder to join the Reds on a four-year deal.
CLYNE MOVING TO PALACE?
Former Liverpool defender Nathaniel Clyne will train with Crystal Palace according to The Athletic.
The 29-year-old defender left Liverpool as a free agent in July and will train with the Eagles in the hope of securing a contract with the London club.
Melissa Reddy says that Thiago Alcantara will become Liverpool's new No. 6. More from the developing story right here:
THIAGO ANNOUNCEMENT SOON
Fabrizio Romano is reporting that an announcement of the Thiago signing is coming imminently and that the deal is 100% complete.
DETAILS ON THIAGO DEAL
The news that Liverpool and Bayern Munich have agreed a deal for Thiago Alcantara has blown up this morning. It is still a developing story but Melissa Reddy takes you through what we know so far: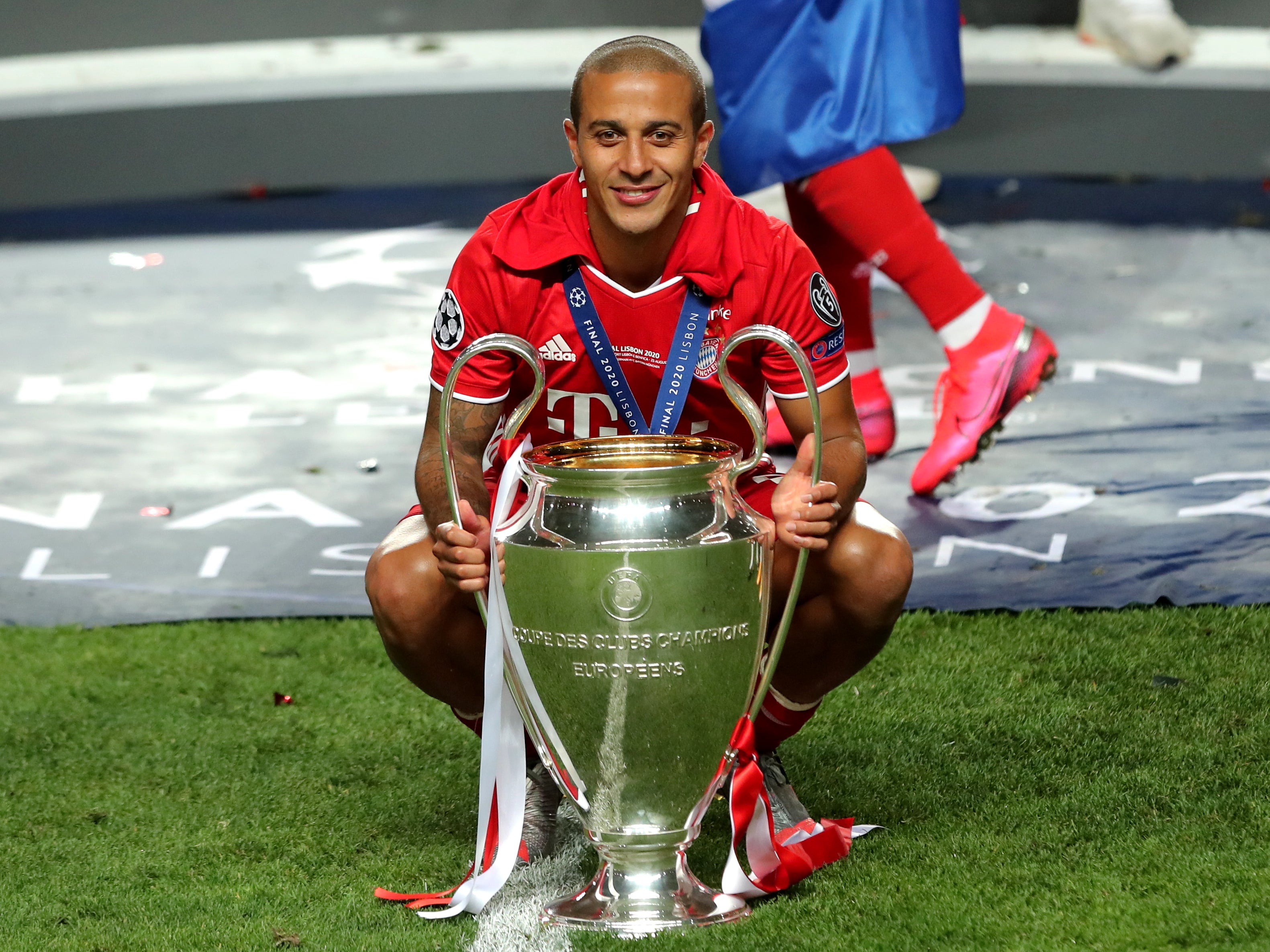 Liverpool agree £25m fee to sign Thiago from Bayern Munich
Jurgen Klopp's side are on the verge of signing the Champions League winner
WIJNALDUM 'FINE' AT LIVERPOOL
With the Thiago Alcantara deal moving forward for Liverpool questions arise over Georginio Wijnaldum's future at the club.
Earlier in the week Jurgen Klopp spoke about the 29-year-old who has spent the last four years on Merseyside. Wijnaldum has one year left on his current contract and has been linked with a move to Barcelona.
Klopp said: "Since Gini is here, I think I have had five, six hundred talks with him so that is always the same, nothing else to say about that.
"Of course I've spoken to him since he came back from international duty. Yes it is absolutely fine about the future.
"I can't speak about the future in a few years but it is all fine for the moment. You know the situation.
"Between, me, Gini and the club everything is completely fine – apart from anything to announce to you.
"But that is more your problem than ours because we are completely fine about the situation."
THIAGO WANTS 'NEW CHALLENGE'
Thiago Alcantara is ready for a 'new challenge' as a move to Anfield heated up this morning. A deal for the 29-year-old midfielder took a step closer to completion as Liverpool agreed to an initial £22 million fee that could rise to £27 million with add ons.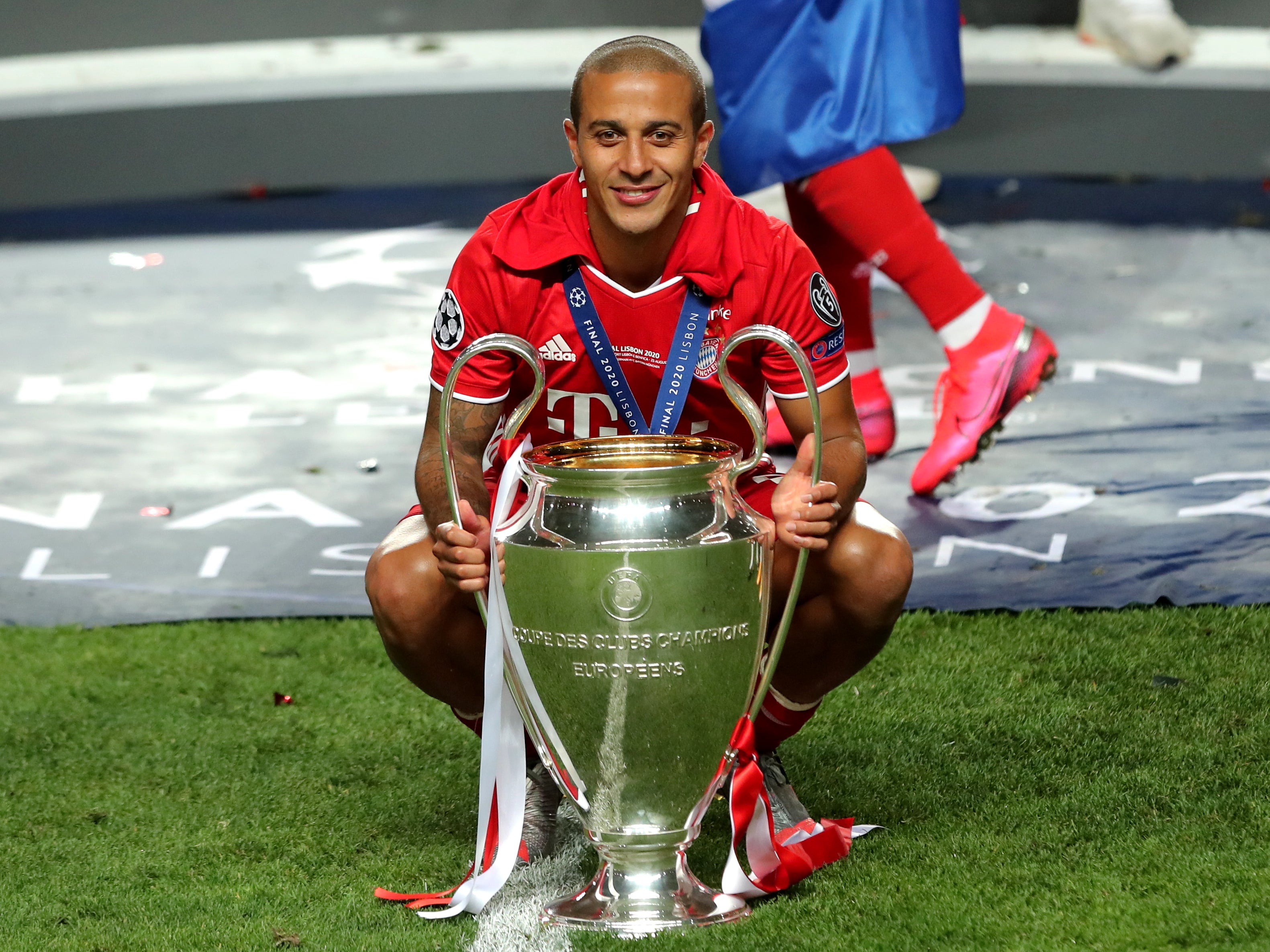 Liverpool agree £27m fee to sign Thiago from Bayern Munich
Jurgen Klopp's side are on the verge of signing the Champions League winner
NO UNITED COUP FOR THIAGO
Liverpool's deal for Thiago Alcantara could be seen as a potential coup over rivals Manchester United who had a reported interest in the Bayern midfielder.
But, the Red Devils had never made a formal bid says Fabrizio Romano.
WHAT DOES THIAGO DEAL MEAN FOR WIJNALDUM?
We've been talking all sumer about Thiago's possible move to Anfield and it looks to have taken a huge step forward this morning. Liverpool have met the €30million price tag set by Bayern Munich according to The Athletic's James Pearce.
He says the deal we have been talking about all summer has been done. Previous talk had said that Liverpool were concerned with the price for Thiago and would need to resolve the Georginio Wijnaldum situation first.
Wijnaldum has been linked with a move to Barcelona and it was believed that move could facilitate the Thiago deal. Will Gini end up at Barca?
THIAGO UPDATE
Thiago Alcantara continues to be linked with a move to Liverpool with the move gaining traction this morning.
The Athletic reports that Liverpool have met the asking price for the midfielder and that the Spaniard would become one of Reds' highest paid players, should he complete the move to Anfield.
The report states that Thiago would demand a weekly wage of £200,000. More to follow.
Source: Read Full Article