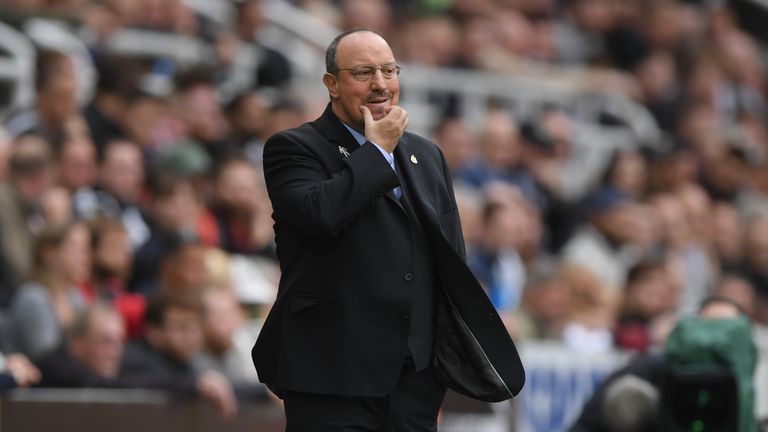 Jamie Carragher says Newcastle should not sack Rafa Benitez despite sitting bottom of the Premier League, and both he and Graeme Souness believe they will narrowly avoid relegation.
Newcastle have gained just two points from their first nine games, though have faced five of last season's top six sides, with simpler fixtures to come.
Newcastle were out-spent by the majority of the Premier League in the summer having finished 10th under Benitez last season, but Carragher, who played under the Spaniard at Liverpool, says the 58-year-old has a calmness which will help in this pressured situation.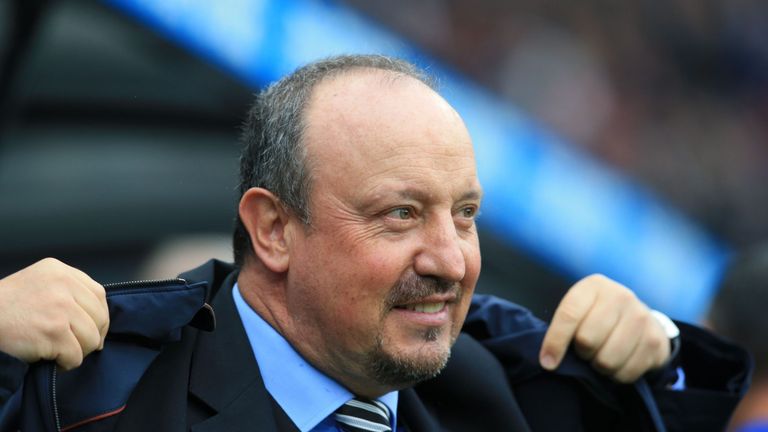 Carragher said on Monday Night Football: "It's not time to make a change. The big thing is, they have a manager who has calmness as one of his biggest strengths. Sometimes he's criticised for that when he's actually doing well, they say he's not celebrating a goal or is not emotional.
Newcastle hit bottom after loss
Benitez rues missed chances
"But on the flip-side of that, I think that helps in this position. Every manager in that position, even those who bring a club up from the Championship, will be under pressure.
"This is a manager who was there last season in this position, knows the squad well, knows the Premier League well, and has that calmness under pressure. I still believe there will be three worse teams than Newcastle.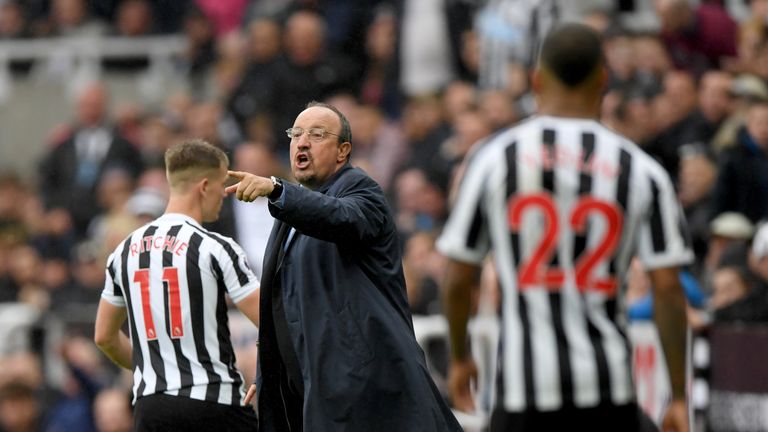 "Rafa has said that in the press this week, and I think they'll stay up, they'll have just enough, because of the manager and the squad they have."
Graeme Souness managed Newcastle between 2004 and 2006, and his £16m signing of Michael Owen from Real Madrid in 2005 remains the club's record deal.
'Rafa, Ashley must make Newcastle plan'
Premier League grades
The Sky Sports pundit says that fact is indicative of Newcastle's struggles, and admits they are standing still if they are not investing.
"That tells its own story, given inflation in football. It tells you that they've not had the kind of investment that a club of that size deserves, knowing the turnover they have. They should have done better in the transfer market," Souness said.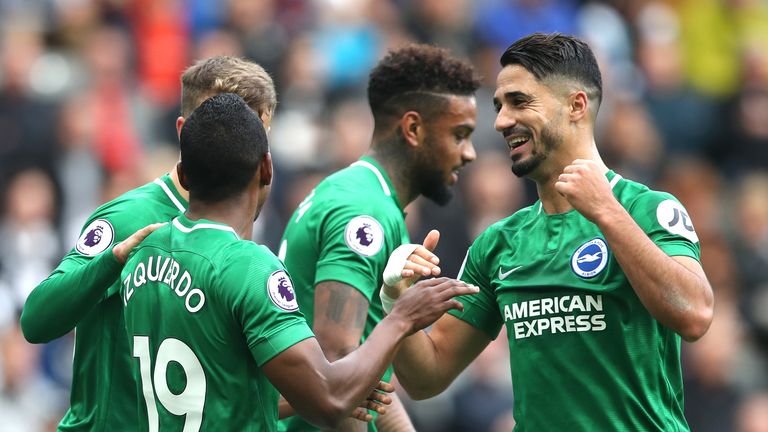 "It's not impossible to do well in the Premier League without spending hundreds of millions, but you have to invest. Everyone else is investing, and if you're not investing, you're standing still."
Asked if they will stay up, Souness said: "Just. It's a new experience for [Benitez], I imagine, as desperate as this. It is a hard place to play when things are not going well, to keep wanting the ball under pressure. It is difficult.
"I just think it is compounded by the ownership issue, the lack of investment. It would be far easier being in a dog fight at a lesser club, without so much pressure on you."
Source: Read Full Article