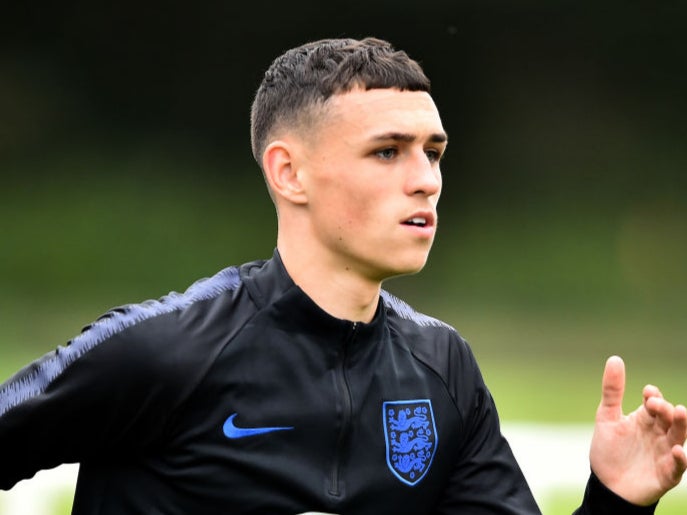 Phil Foden is back in the England squad
The most polished side of Foden's personality is on display on the pitch. He is disdainful of older, established Premier League players who seem more concerned with 'Hollywood balls' than effective but less eyecatching passes. Even when he was a teenager, he was different from his highly-rated contemporaries. When he played with Jadon Sancho at the City academy, the Borussia Dortmund winger delighted in trying to twist opposition full backs into the ground. The contrast with Foden, who was always looking for the simple ball, was marked. Now, at this stage in his career, results are more important than personal glory.
Even so, he is highly competitive. When the details of the top flight's fastest sprinters were released last season, Foden was irritated to find himself in fifth place. He trains with Tony Clarke, a sprinting coach from Liverpool Harriers, and is determined to improve his pace. "I'll be first next year," he told anyone who would listen.
https://www.instagram.com/p/BwxIzarANAF
At City they believe that Foden has barely scratched the surface of his ability. His speed is just part of his threat. He has quick feet, enviable strength and balance, can beat defenders and has the knack of appearing in the right place at the crucial moment in the penalty area. Southgate has a formidable array of attacking options but Foden could develop into one of the best.
As a young player, Foden is remarkable for his maturity on the pitch. If his development in other areas of his life catches up with this grown-up approach to football, City's brightest prospect will be on course to become the next superstar for club and country. His rehabilitation for England starts now. Foden knows he cannot afford another mistake.
Source: Read Full Article