Andy Robertson said Liverpool's players have been watching videos of Red Star Belgrade fans at the Rajko Mitic Stadium and he believes they are ready for what awaits them.
Liverpool will face Red Star in their Champions League Group C clash on Tuesday at a ground known locally as the Marakana, with a 70-second walk from the dressing room to the pitch via a shady tunnel daubed with Red Star graffiti adding to the intimidating atmosphere.
"We're expecting another special atmosphere, of course," said Robertson.
"We've seen videos of the fans and it's a special stadium but we've got the experience of playing in these stadiums before and we've just got to focus on the game in hand.

Arsenal vs Liverpool player ratings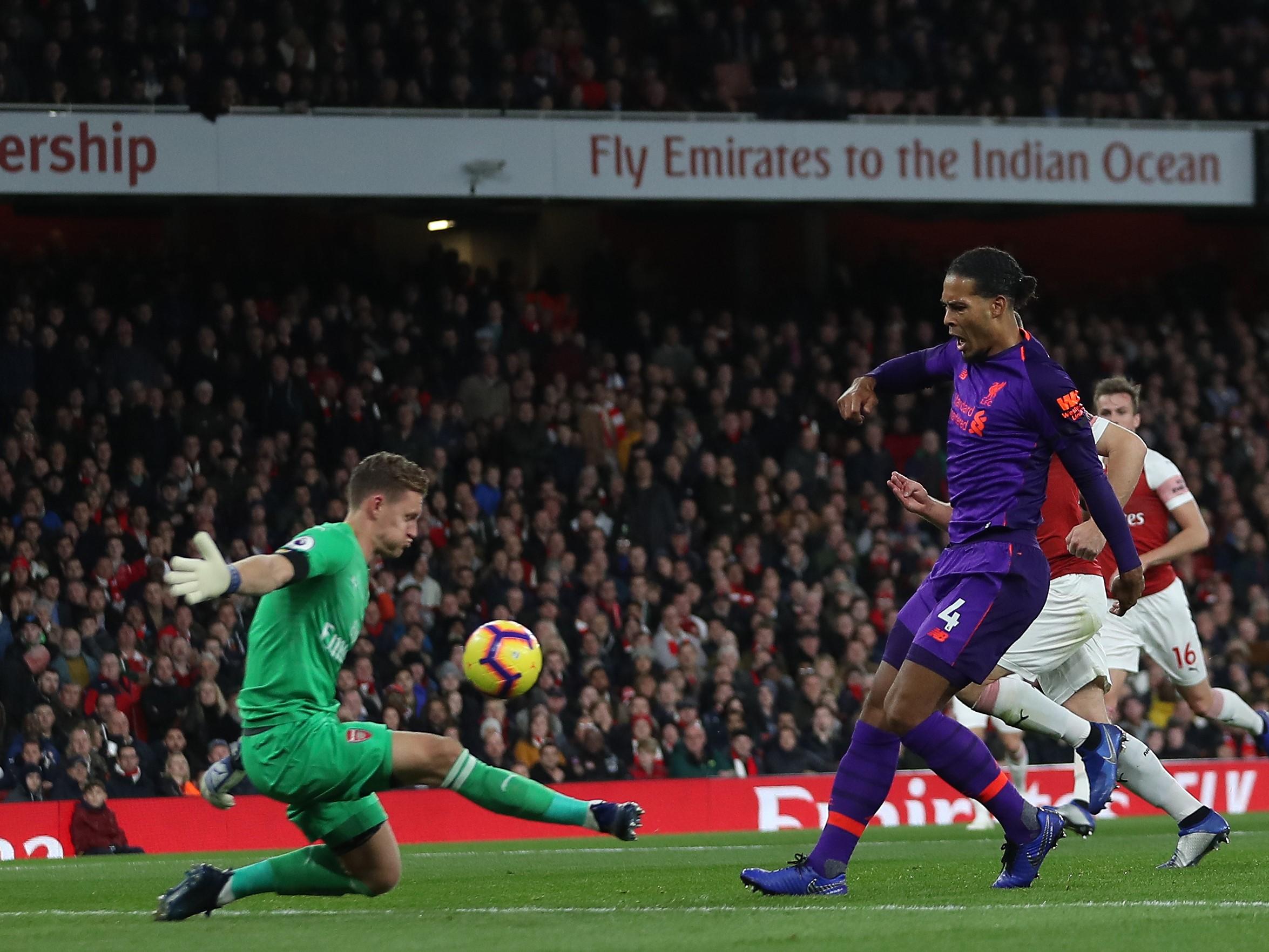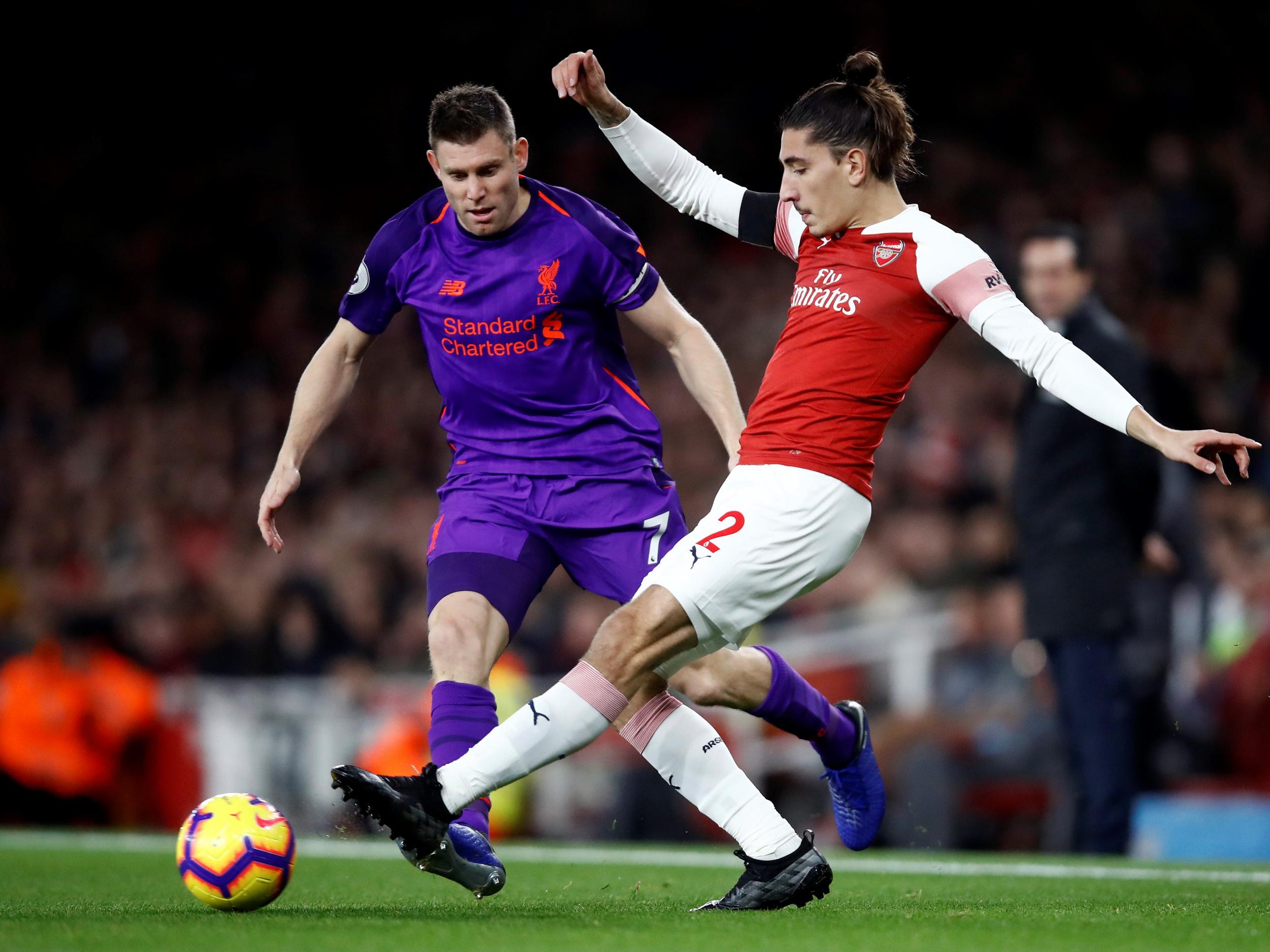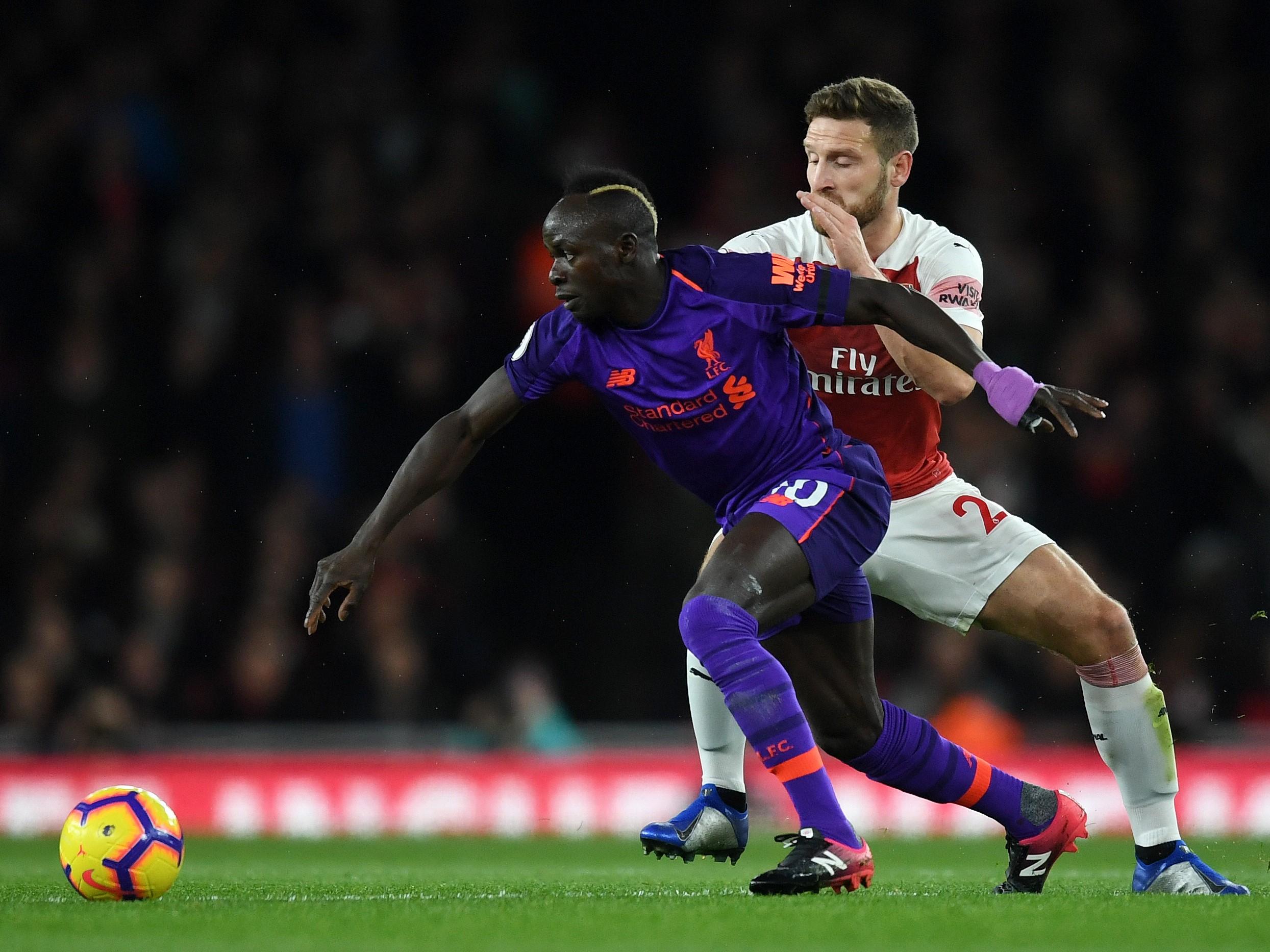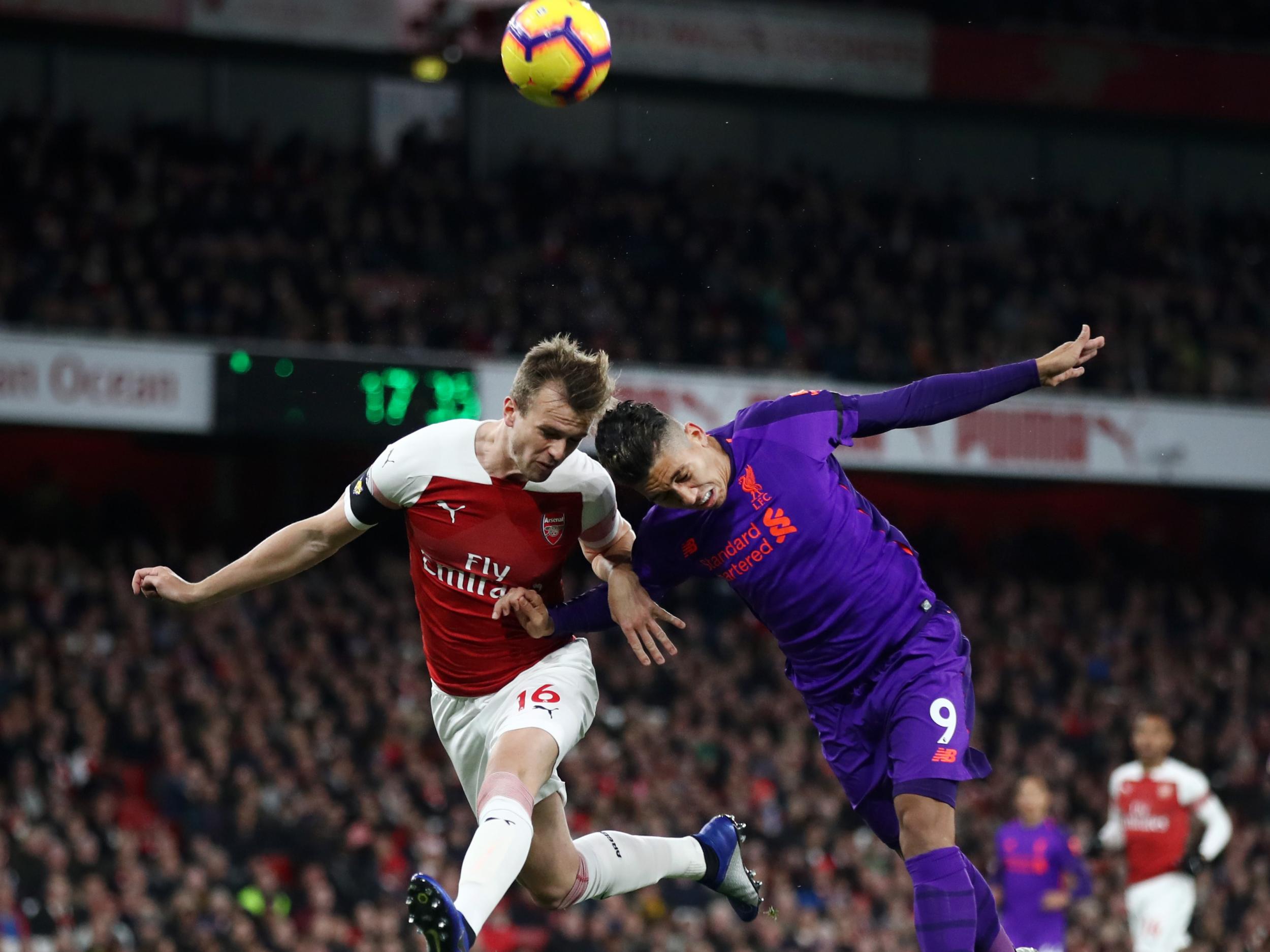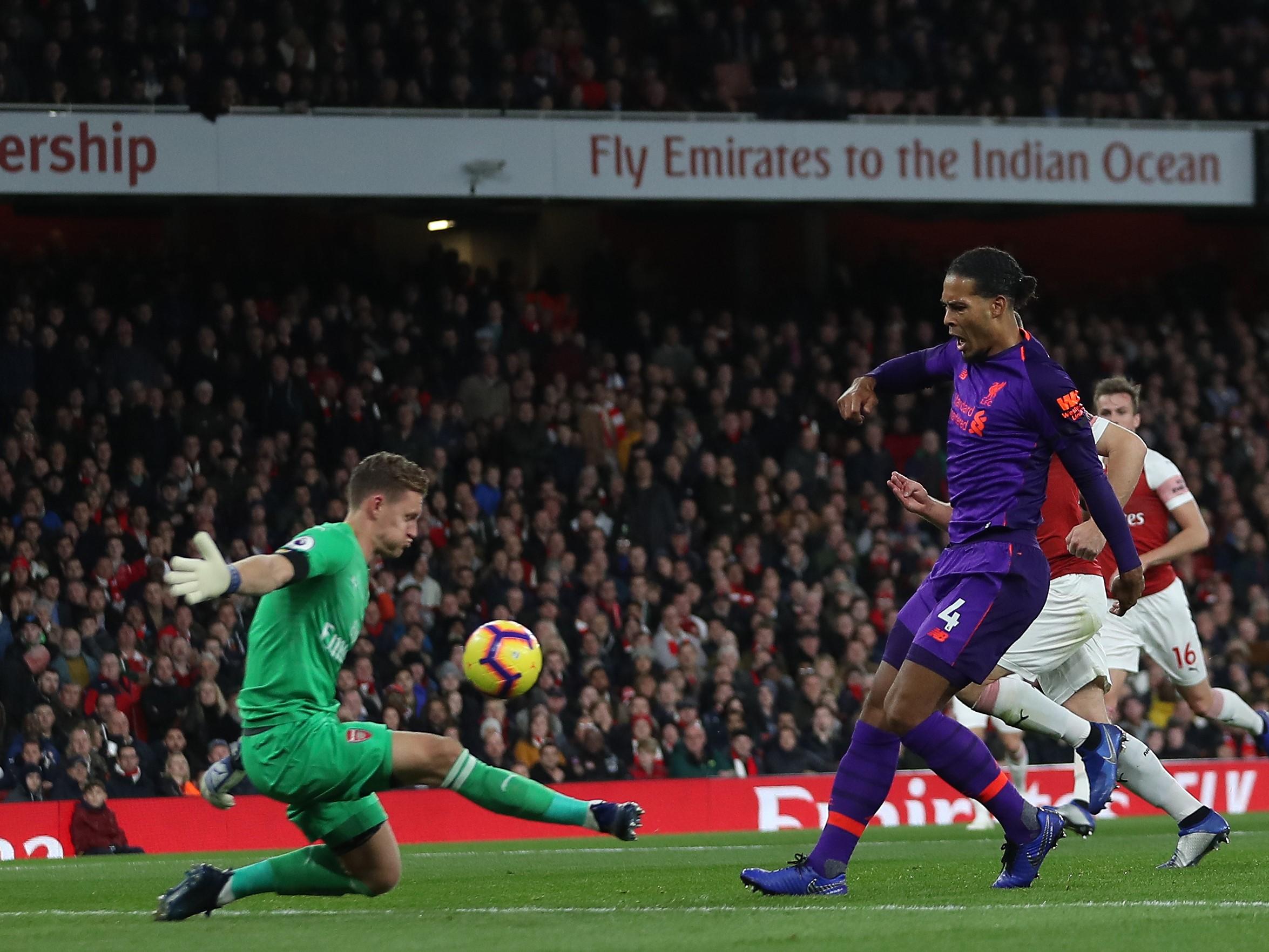 1/22

Bernd Leno – 6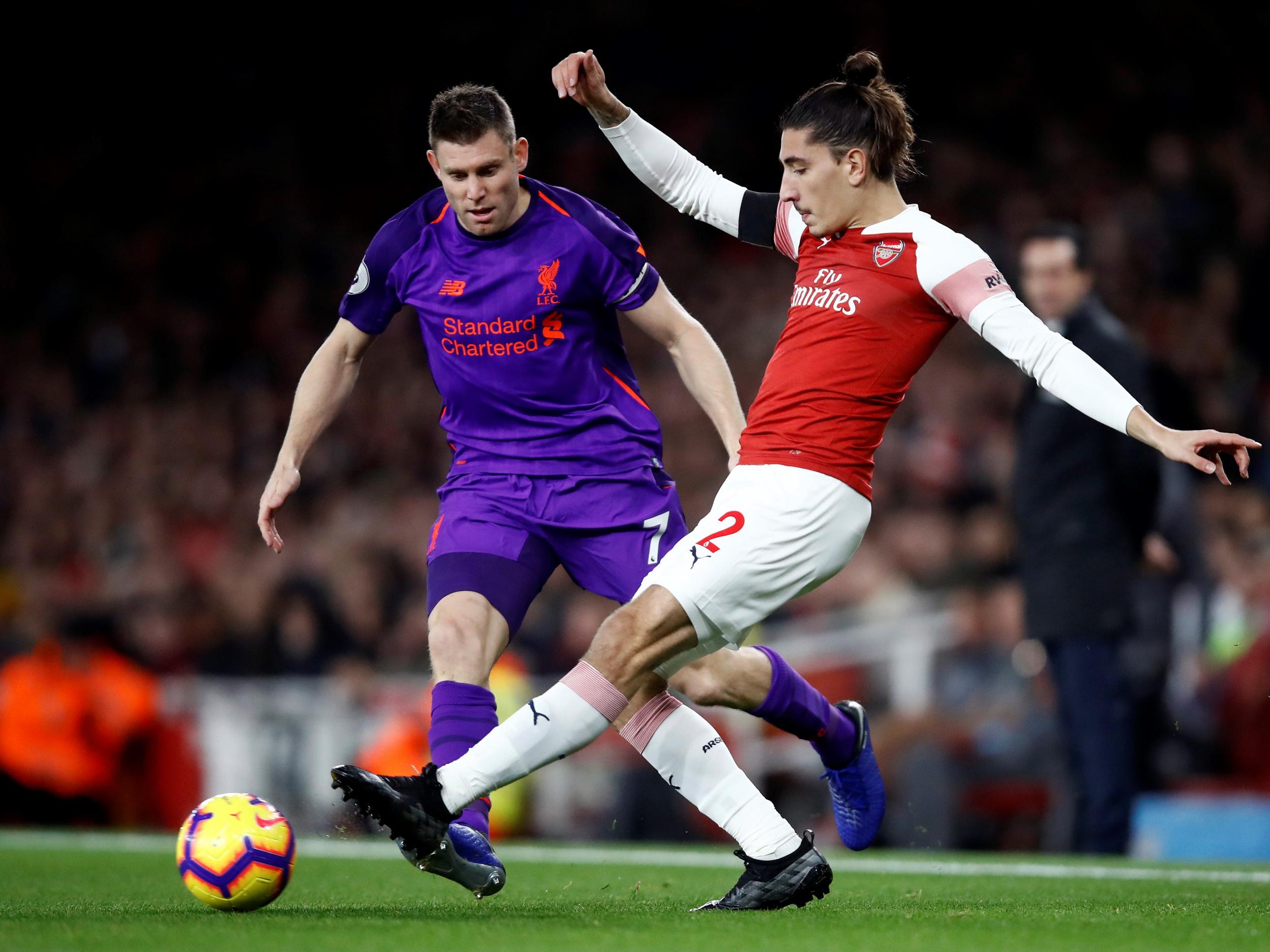 2/22

Hector Bellerin – 6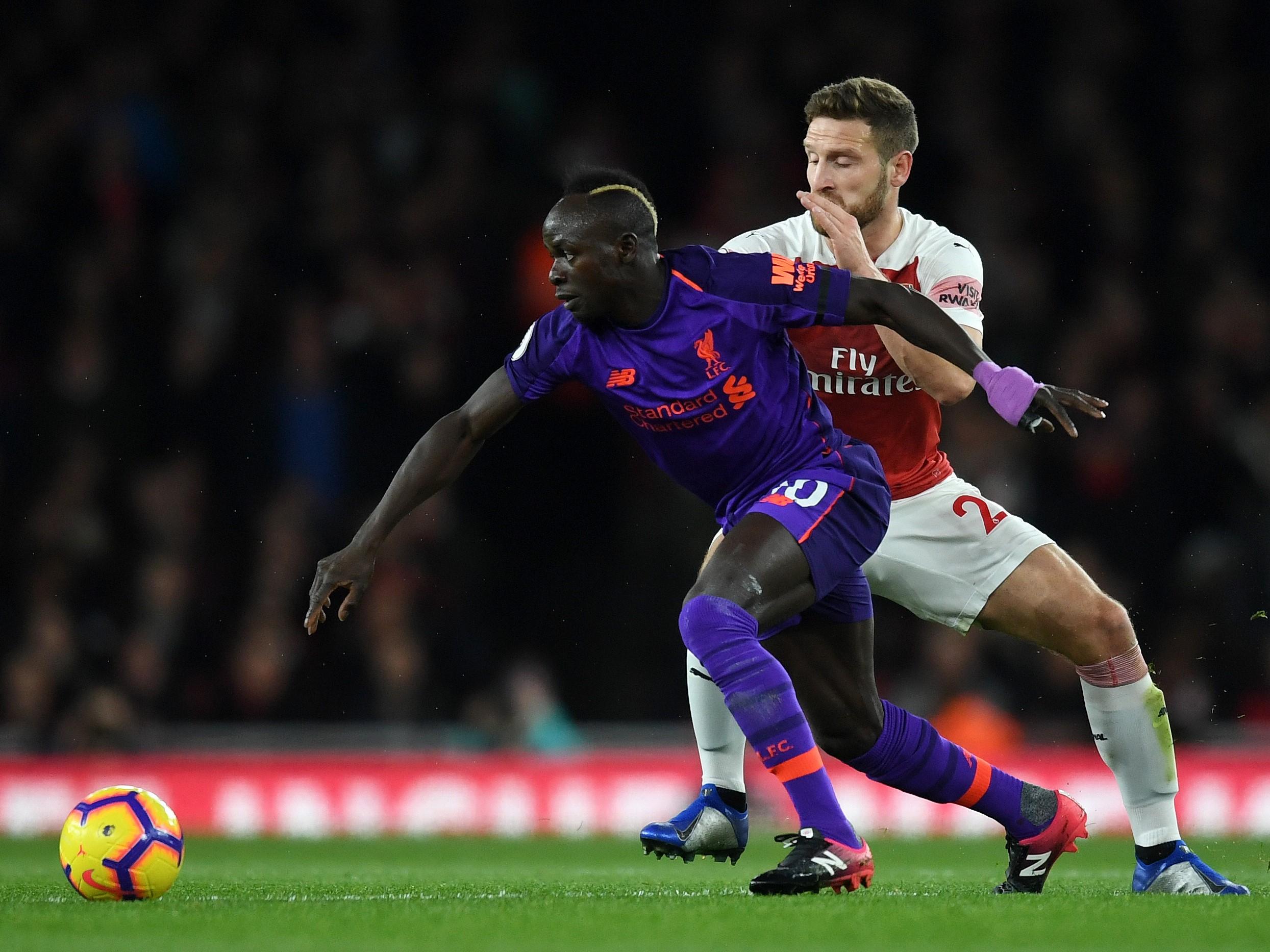 3/22

Shkodran Mustafi – 7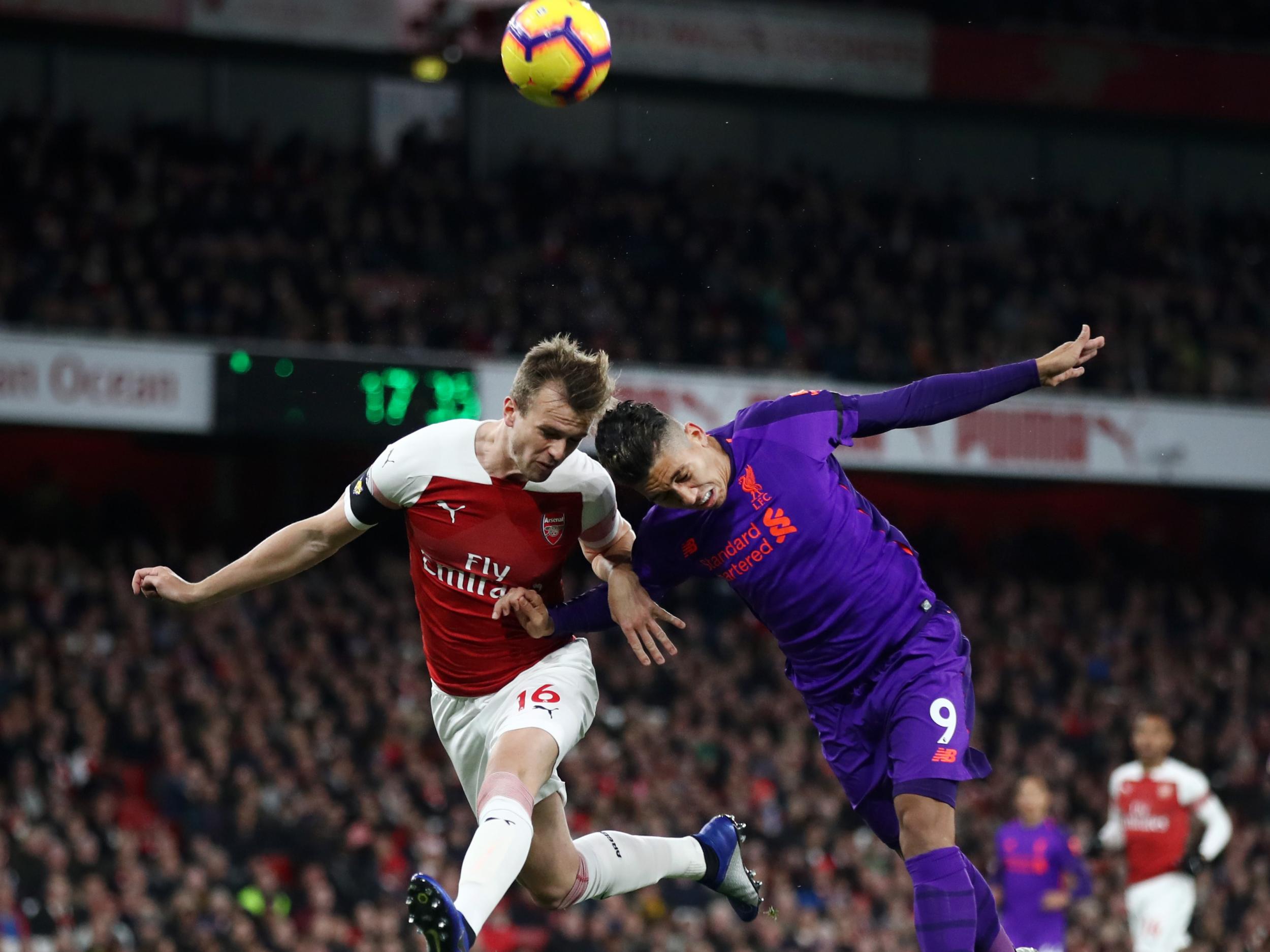 4/22

Rob Holding – 6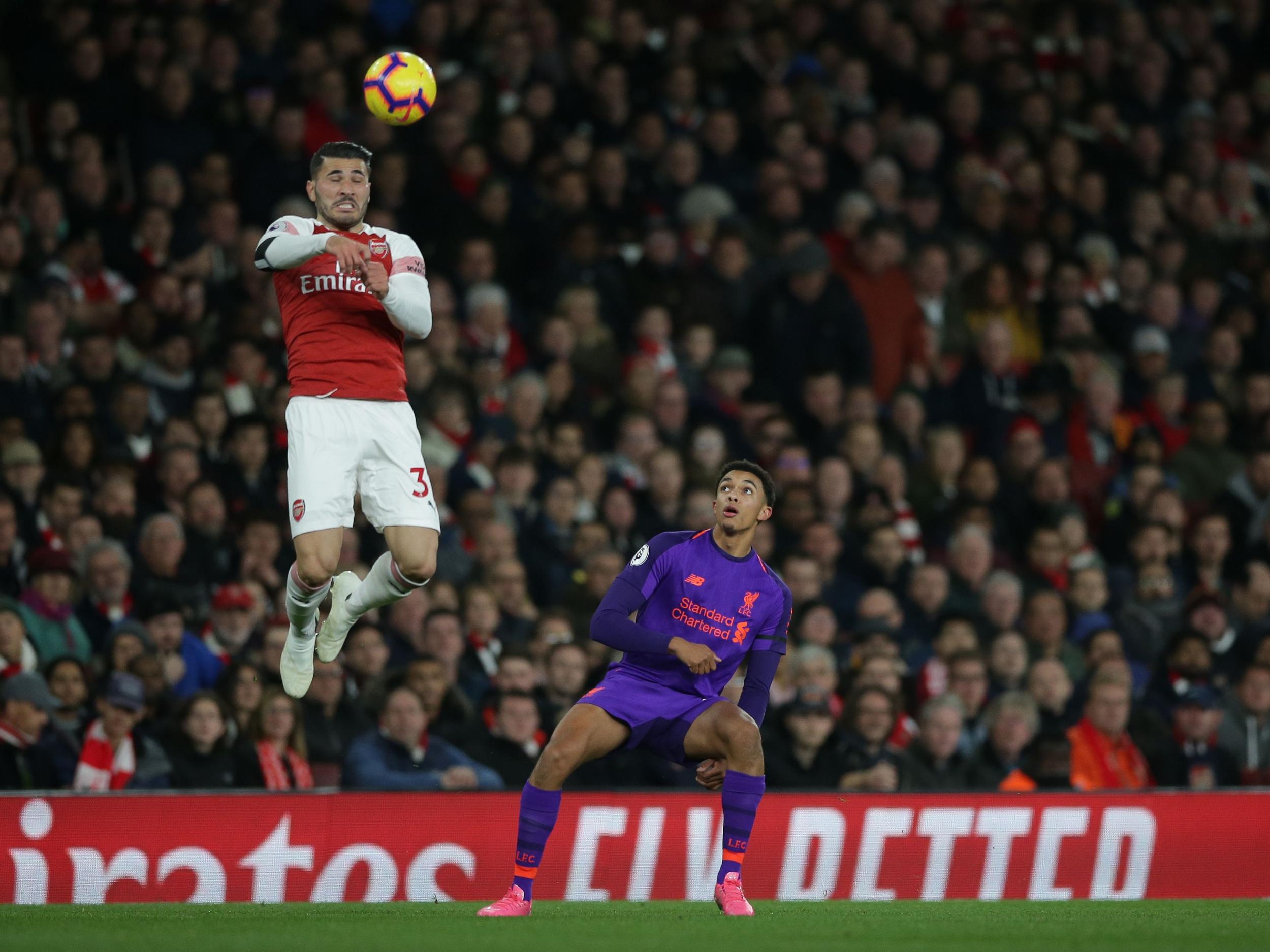 5/22

Sead Kolasinac – 6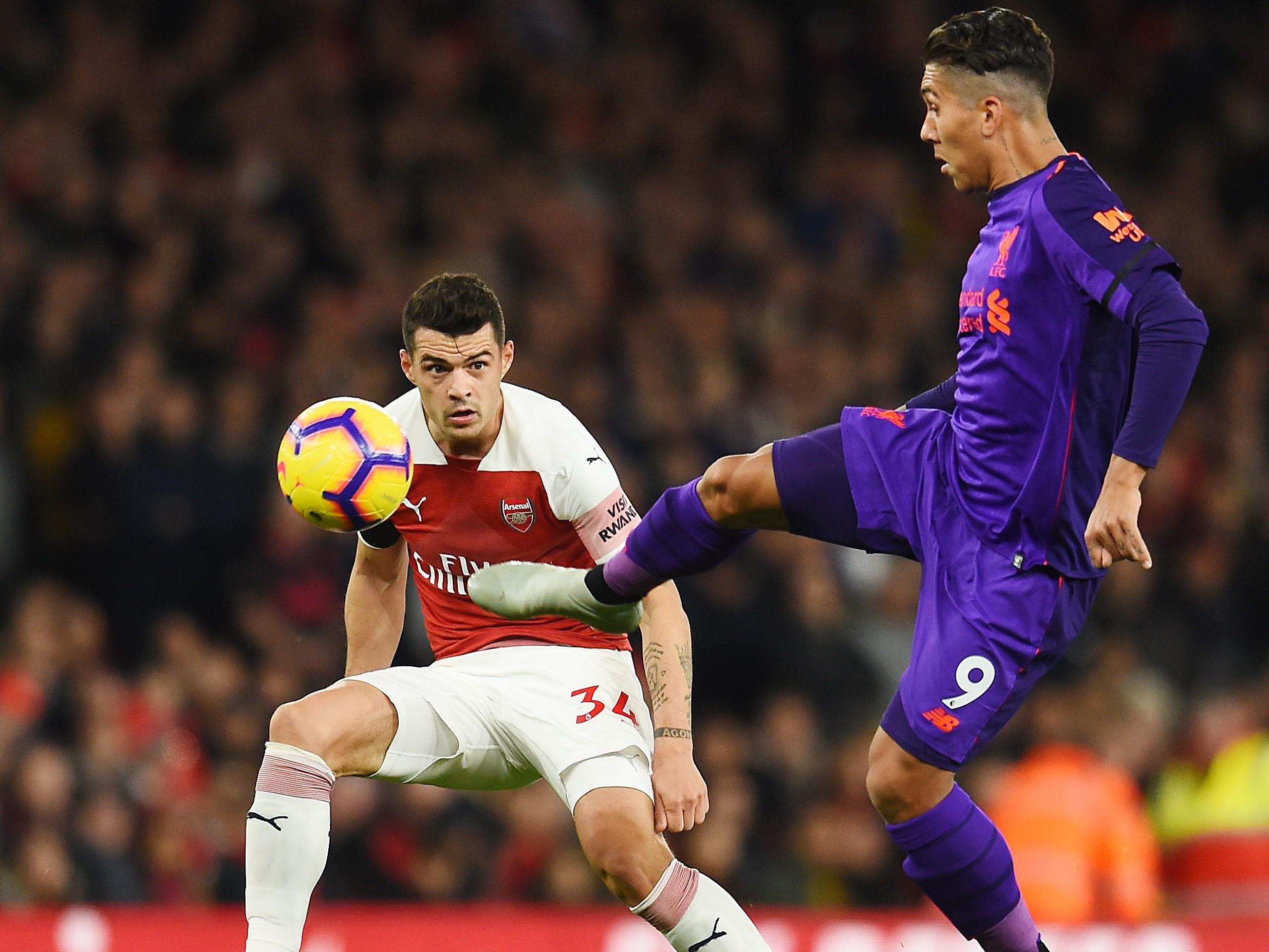 6/22

Granit Xhaka – 7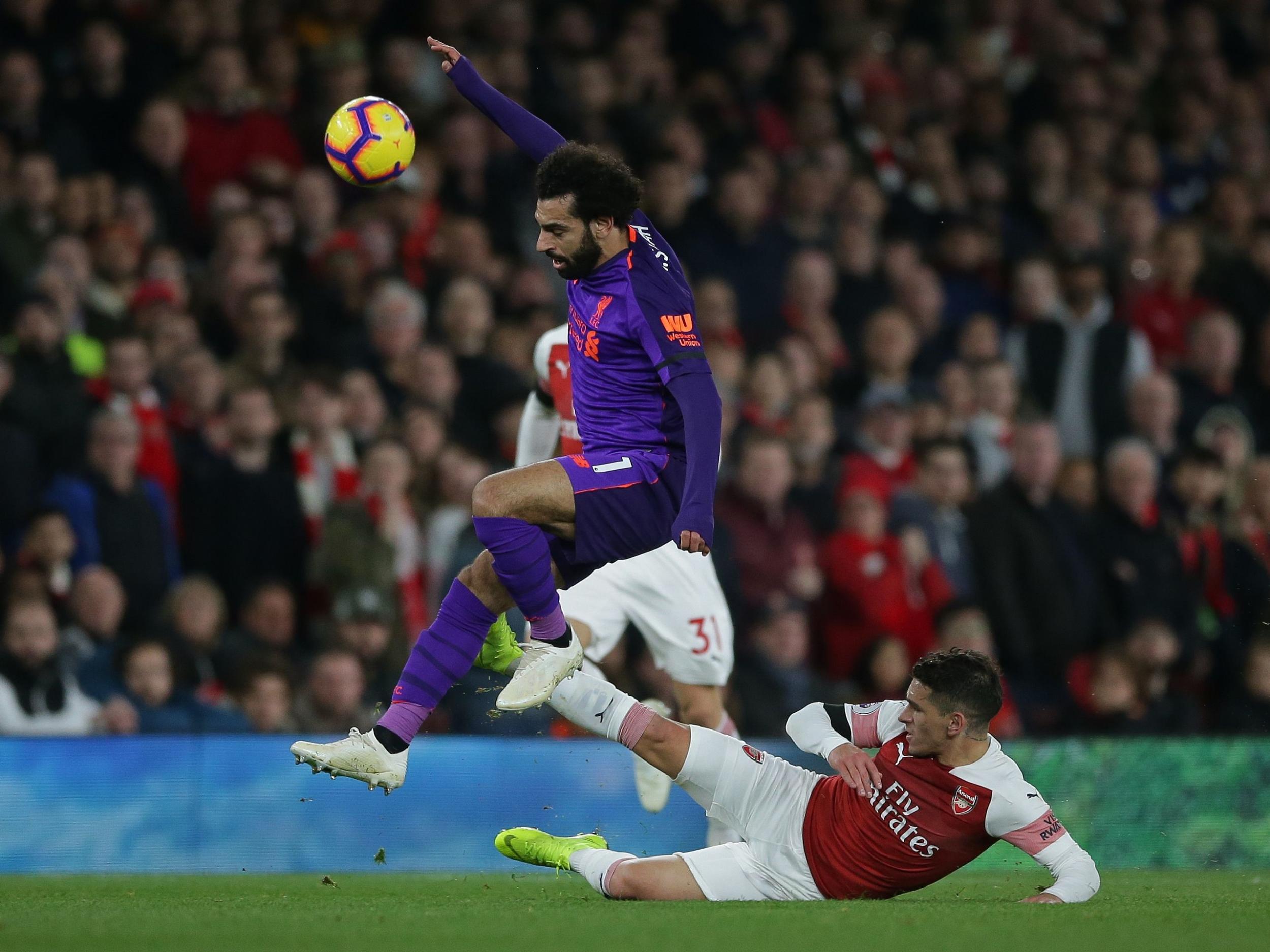 7/22

Lucas Torreira – 7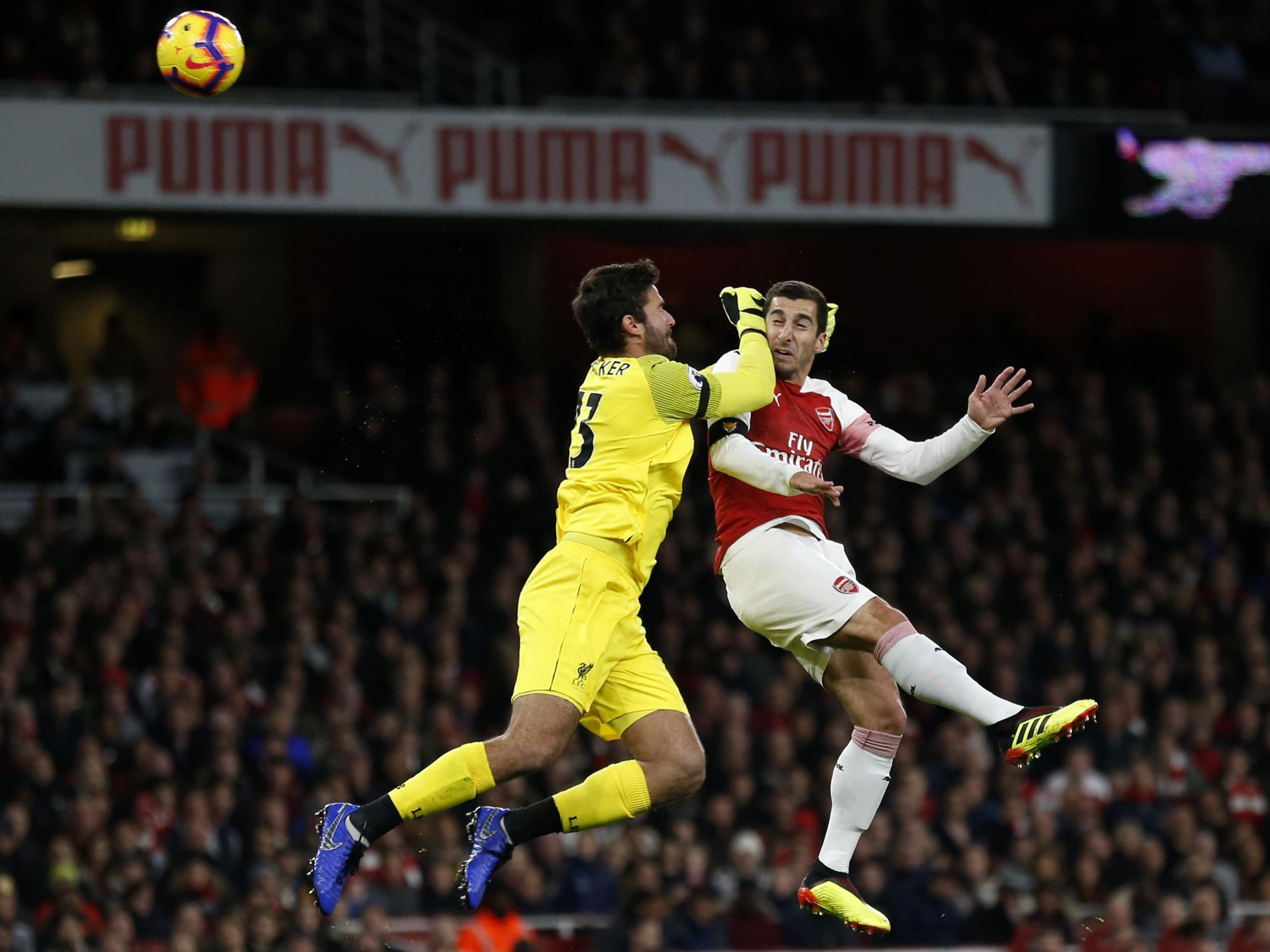 8/22

Henrikh Mkhitaryan – 5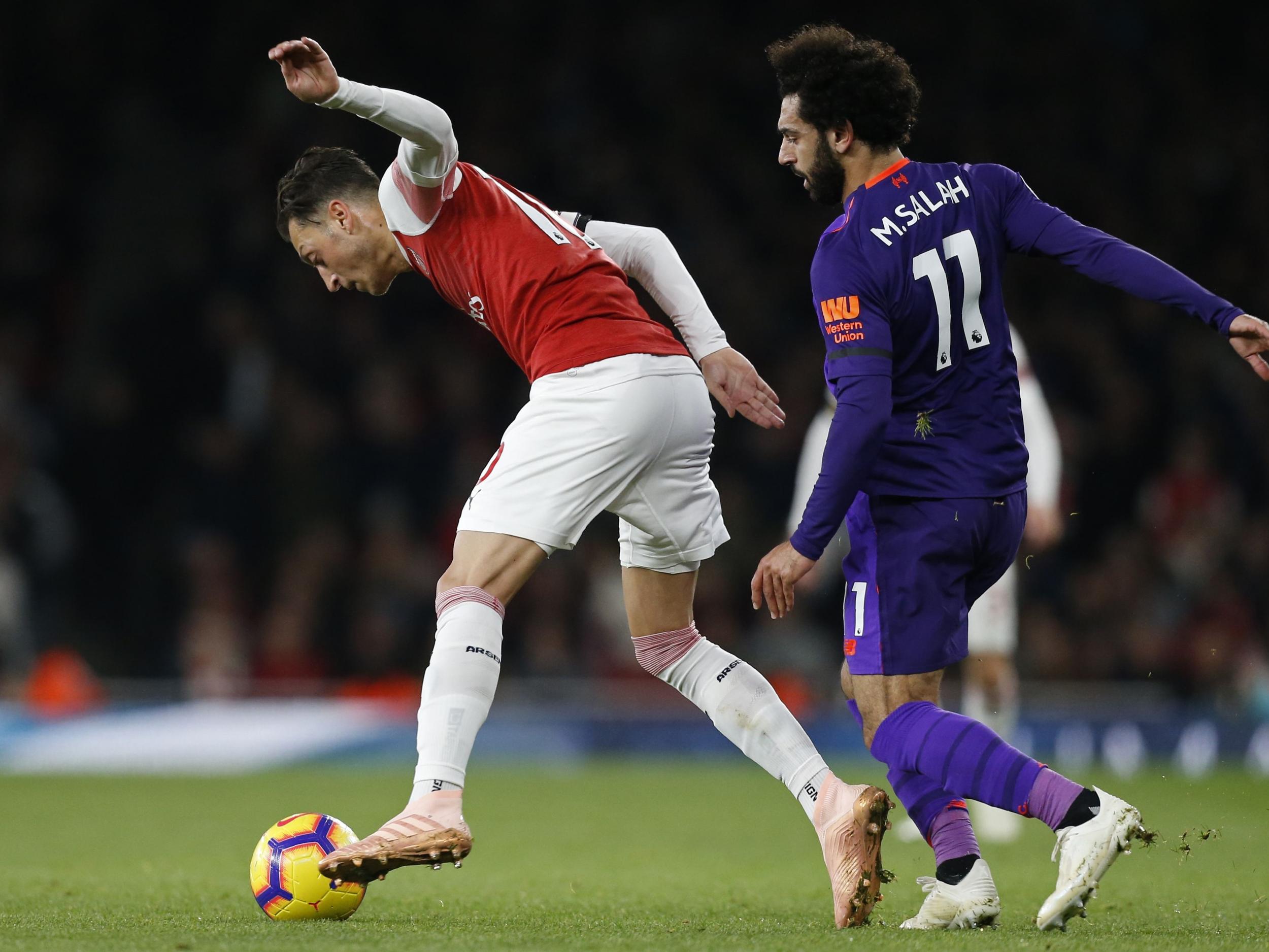 9/22

Mesut Ozil – 5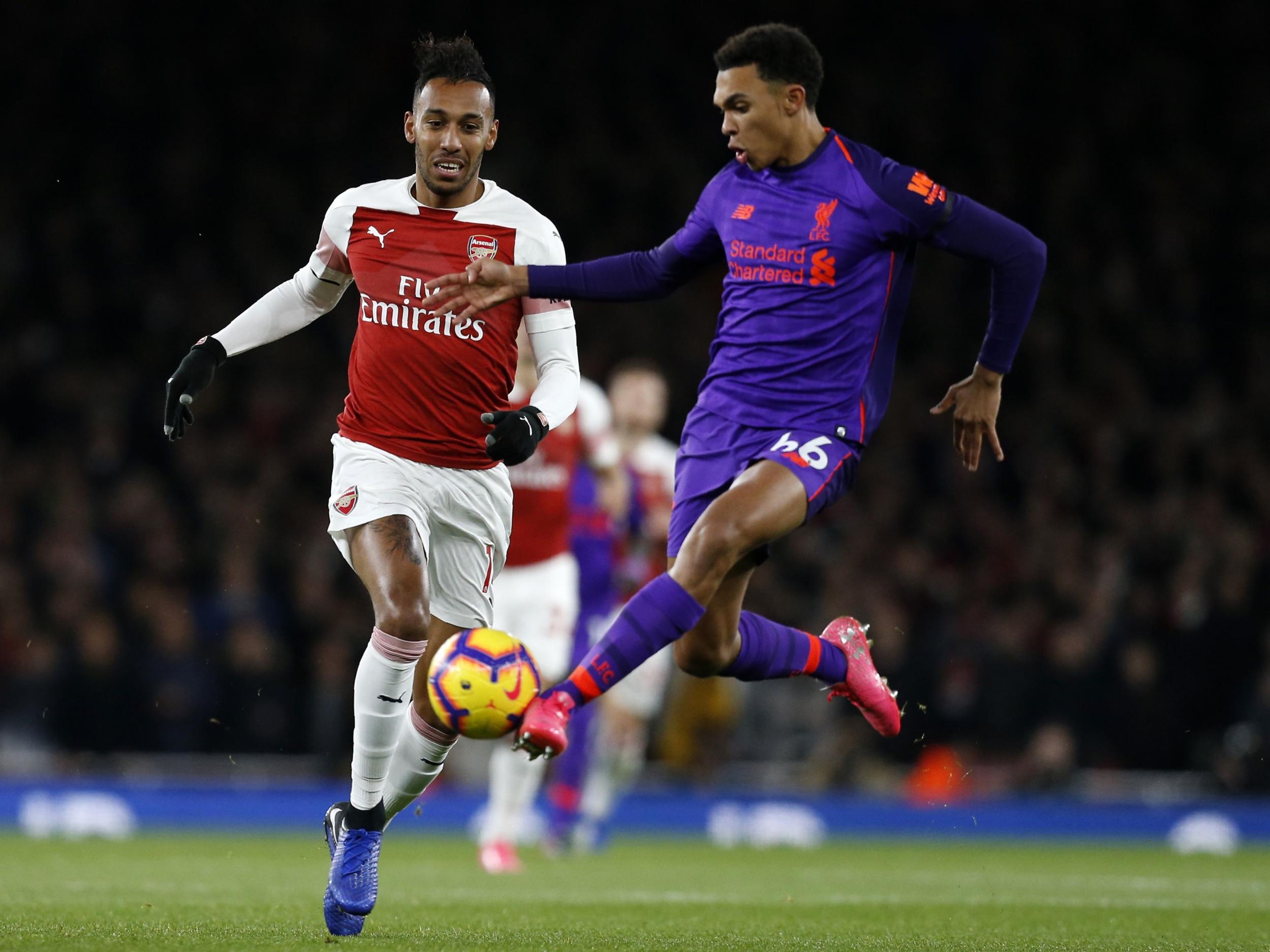 10/22

Pierre-Emerick Aubameyang – 6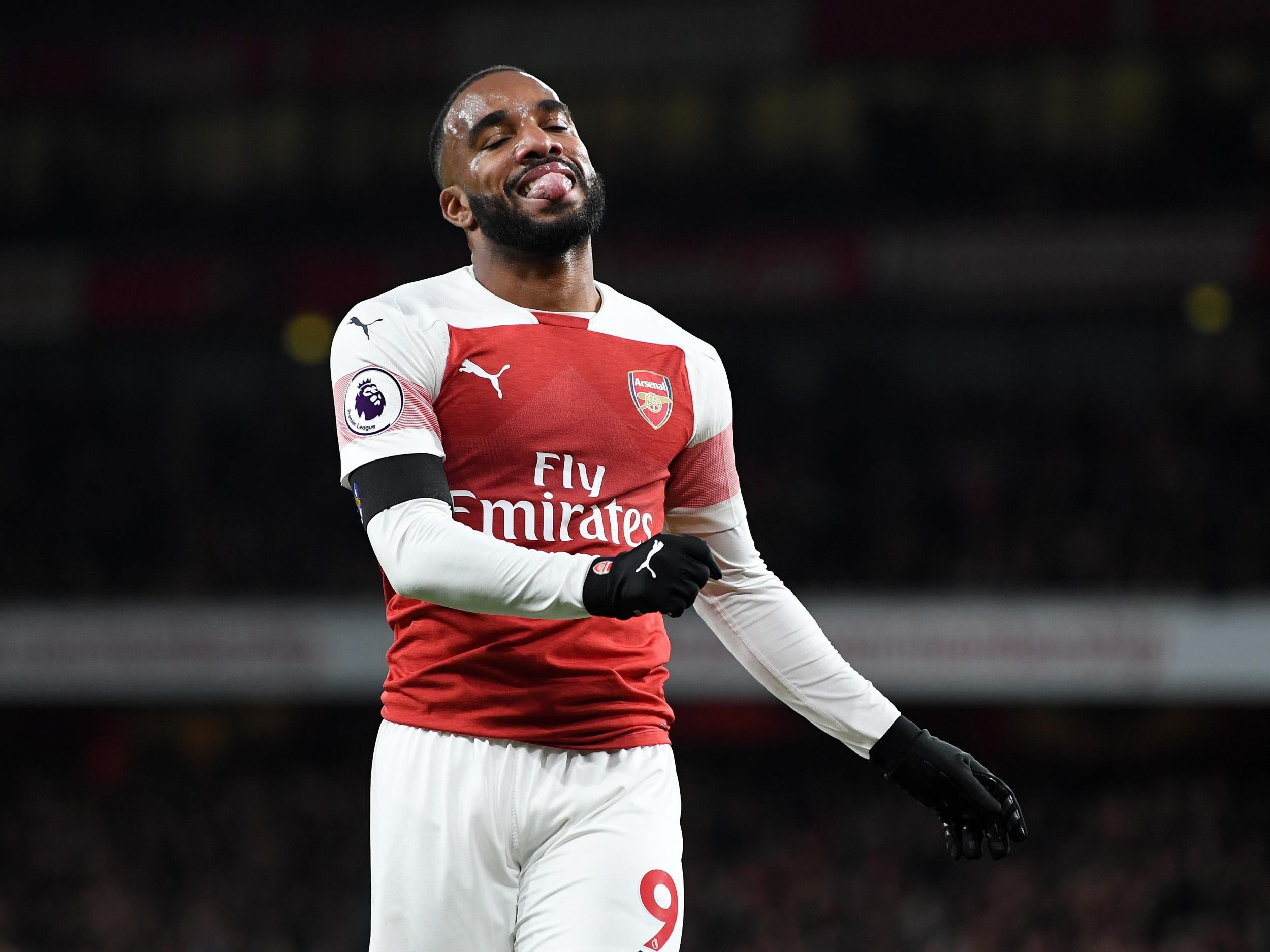 11/22

Alexander Lacazette – 6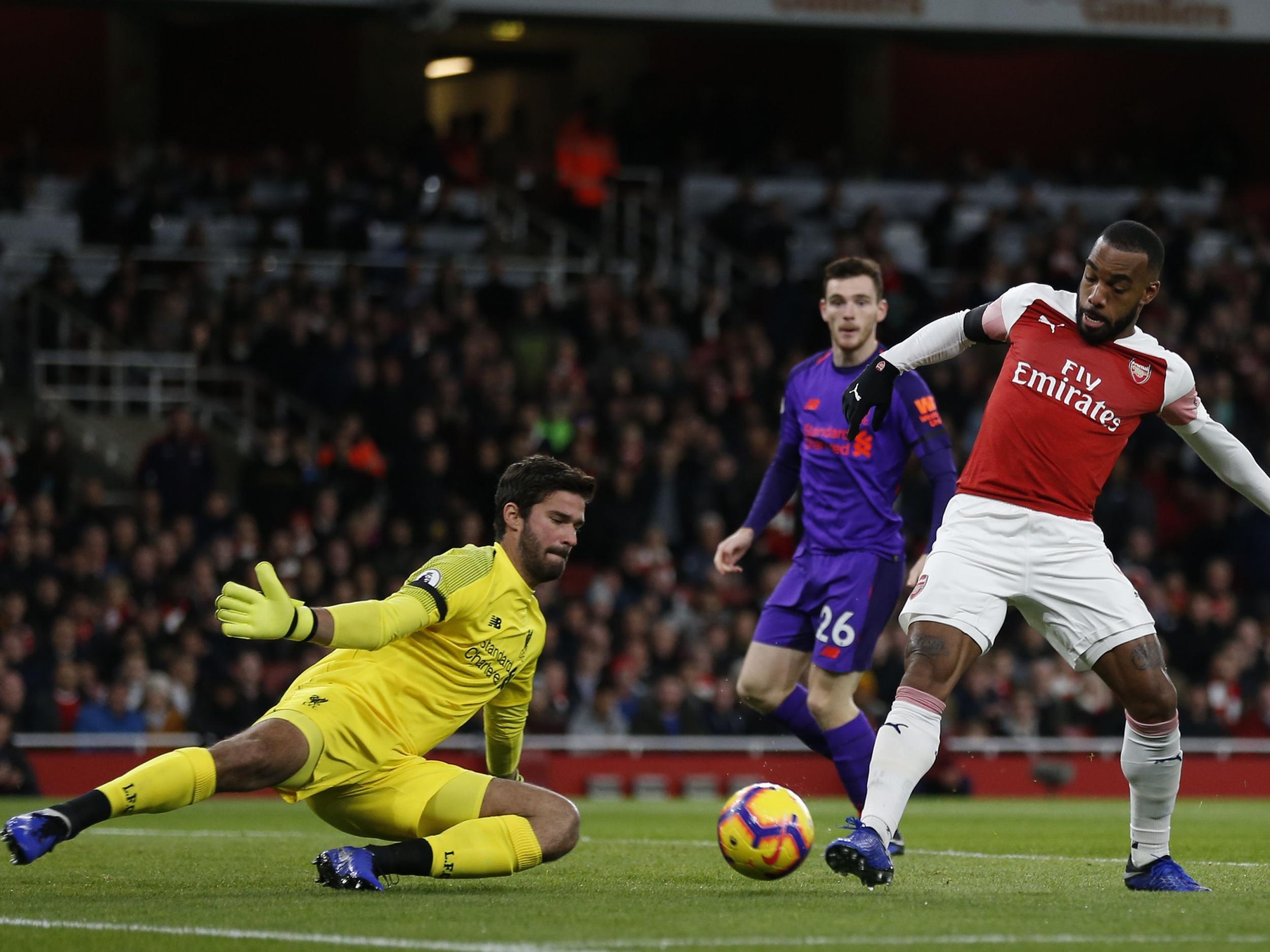 12/22

Alisson – 6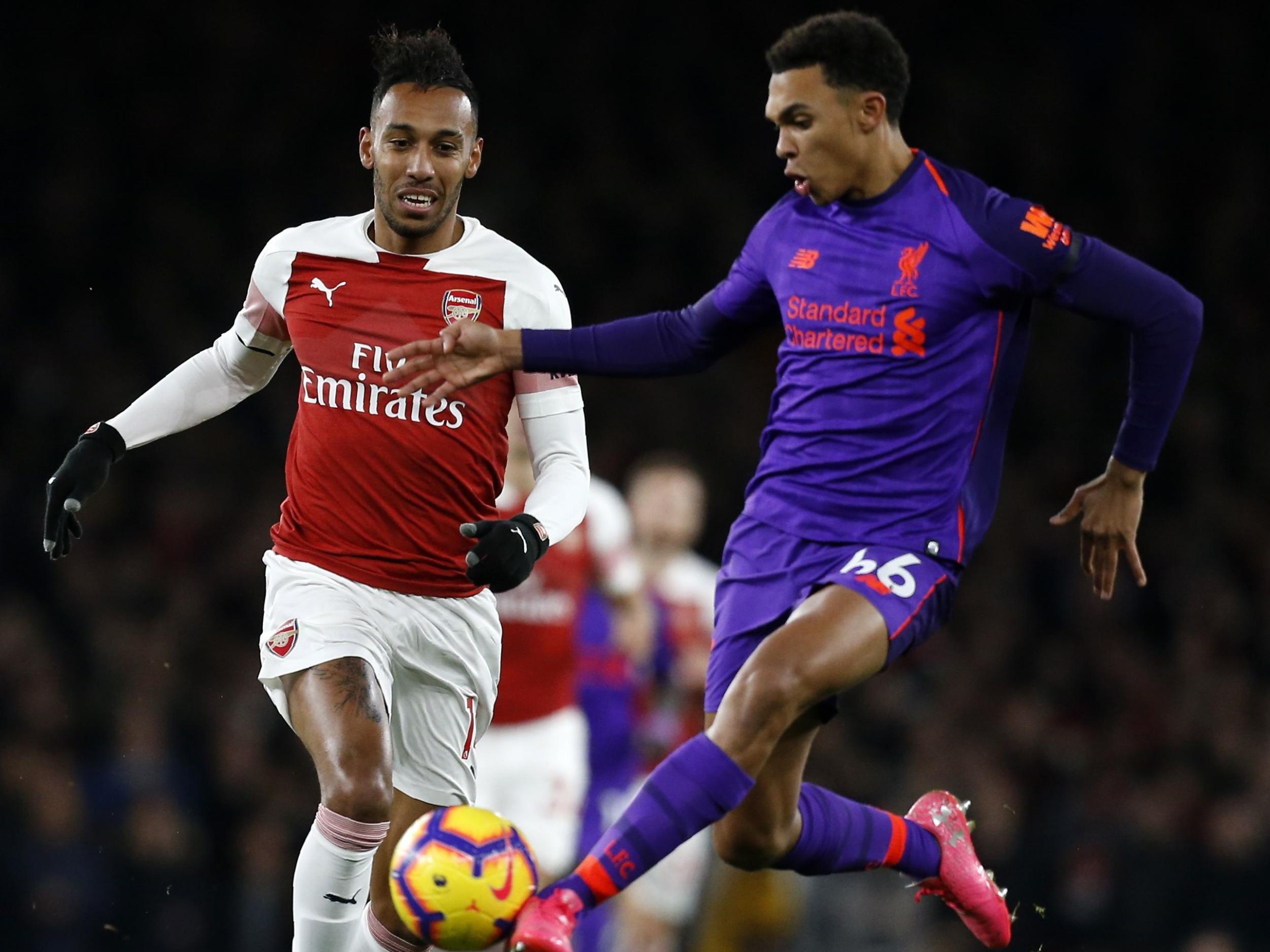 13/22

Trent Alexander-Arnold – 6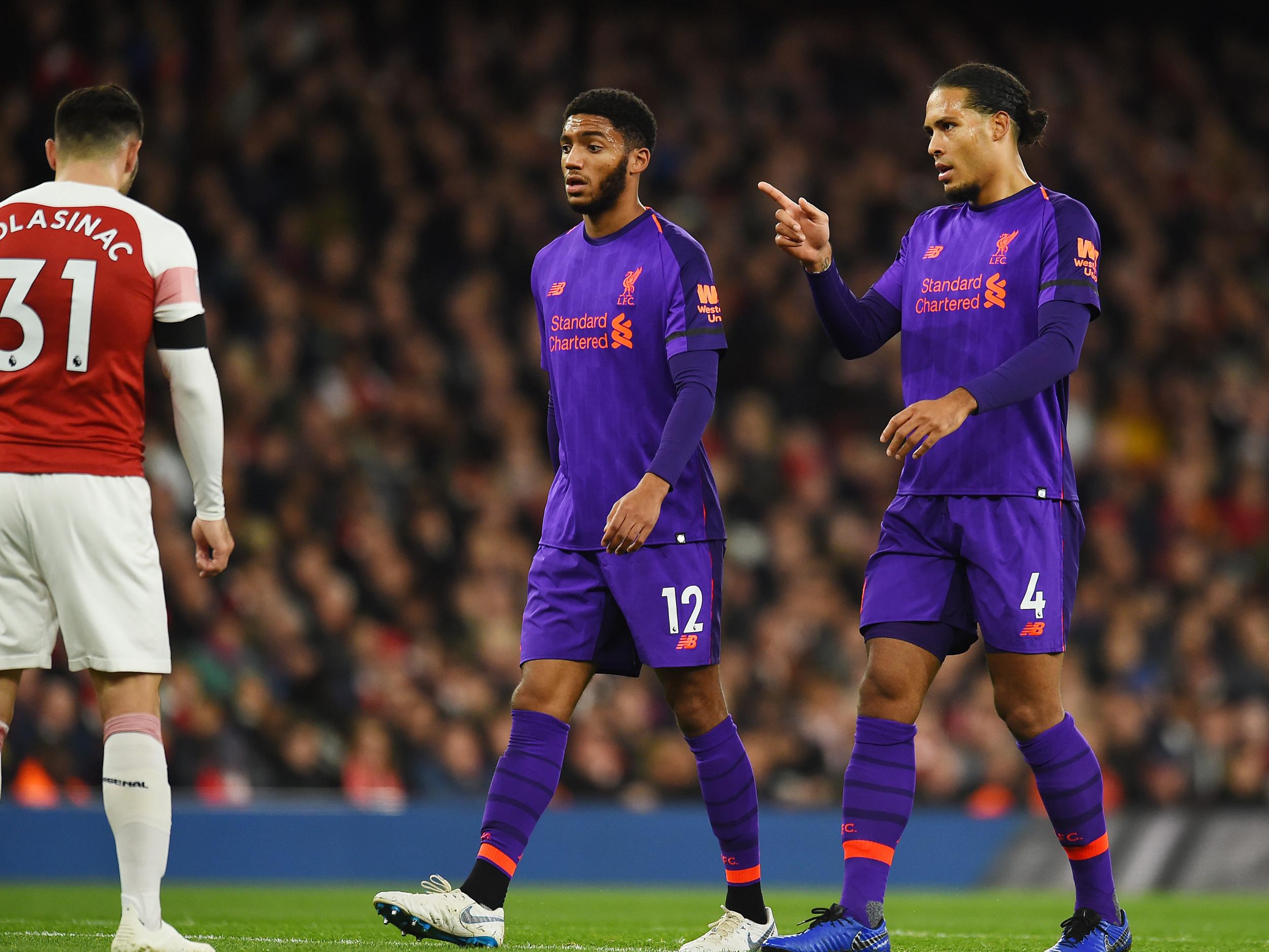 14/22

Joe Gomez – 6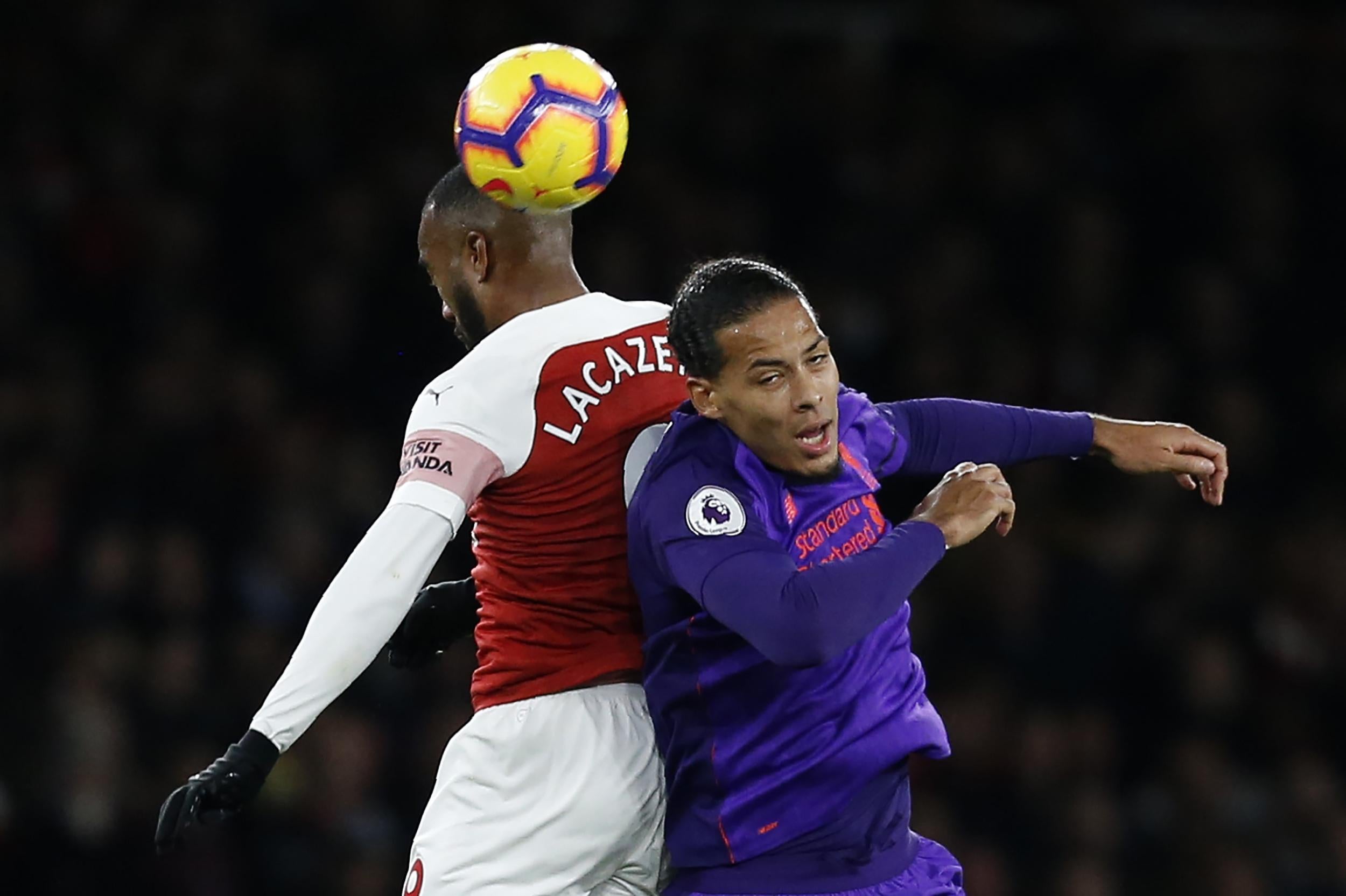 15/22

Virgil Van Dijk – 8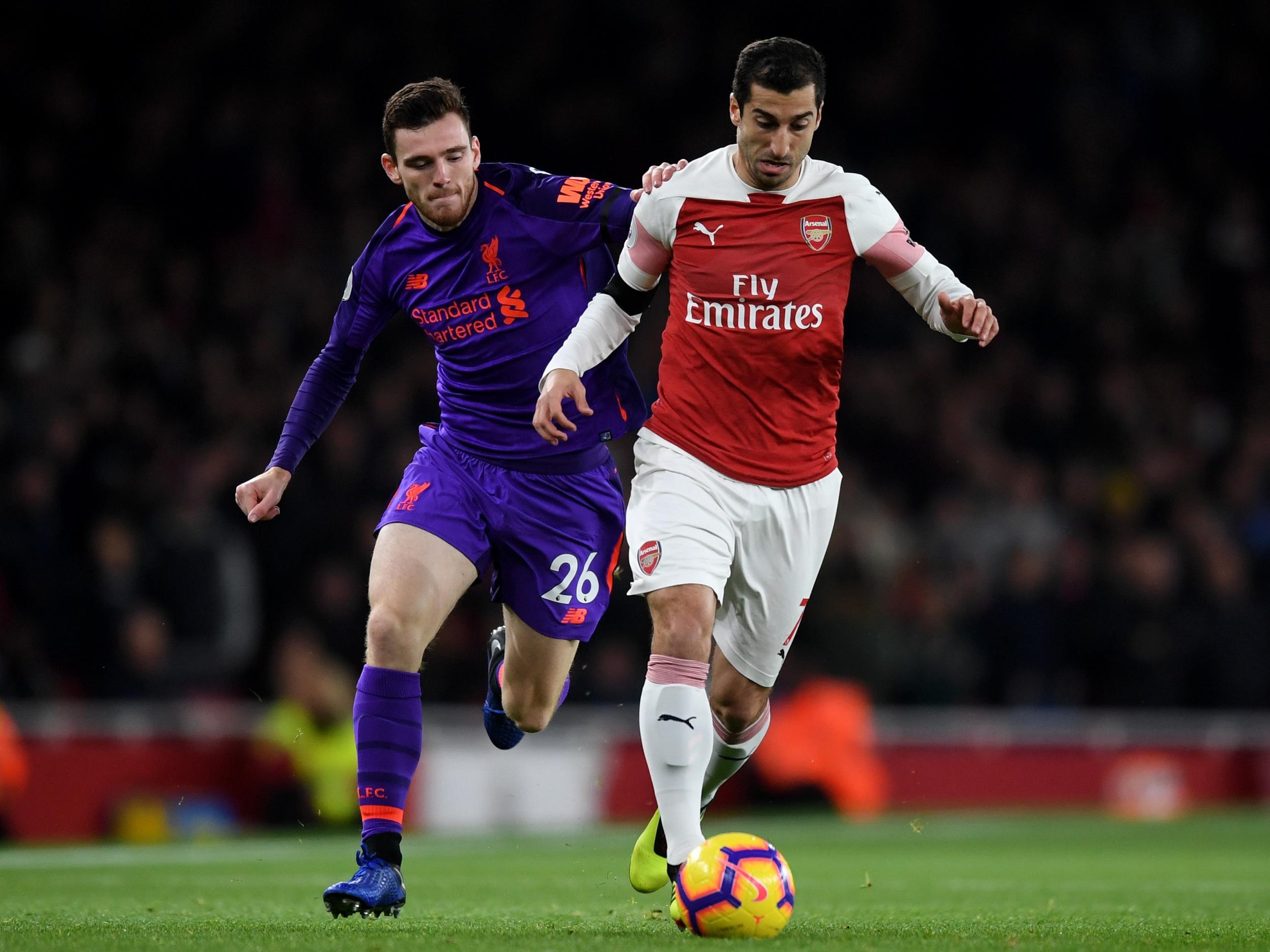 16/22

Andy Robertson – 7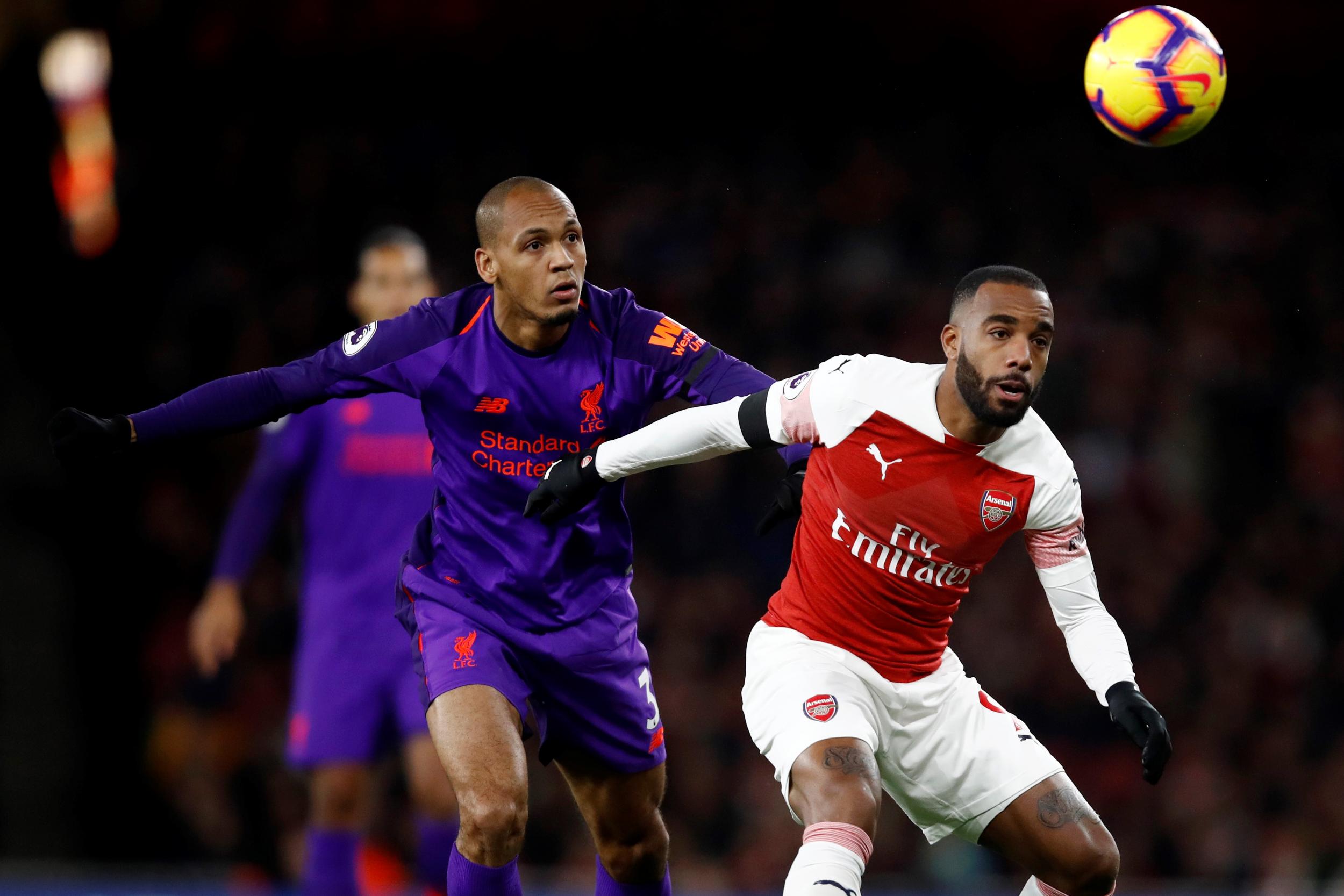 17/22

Fabinho – 5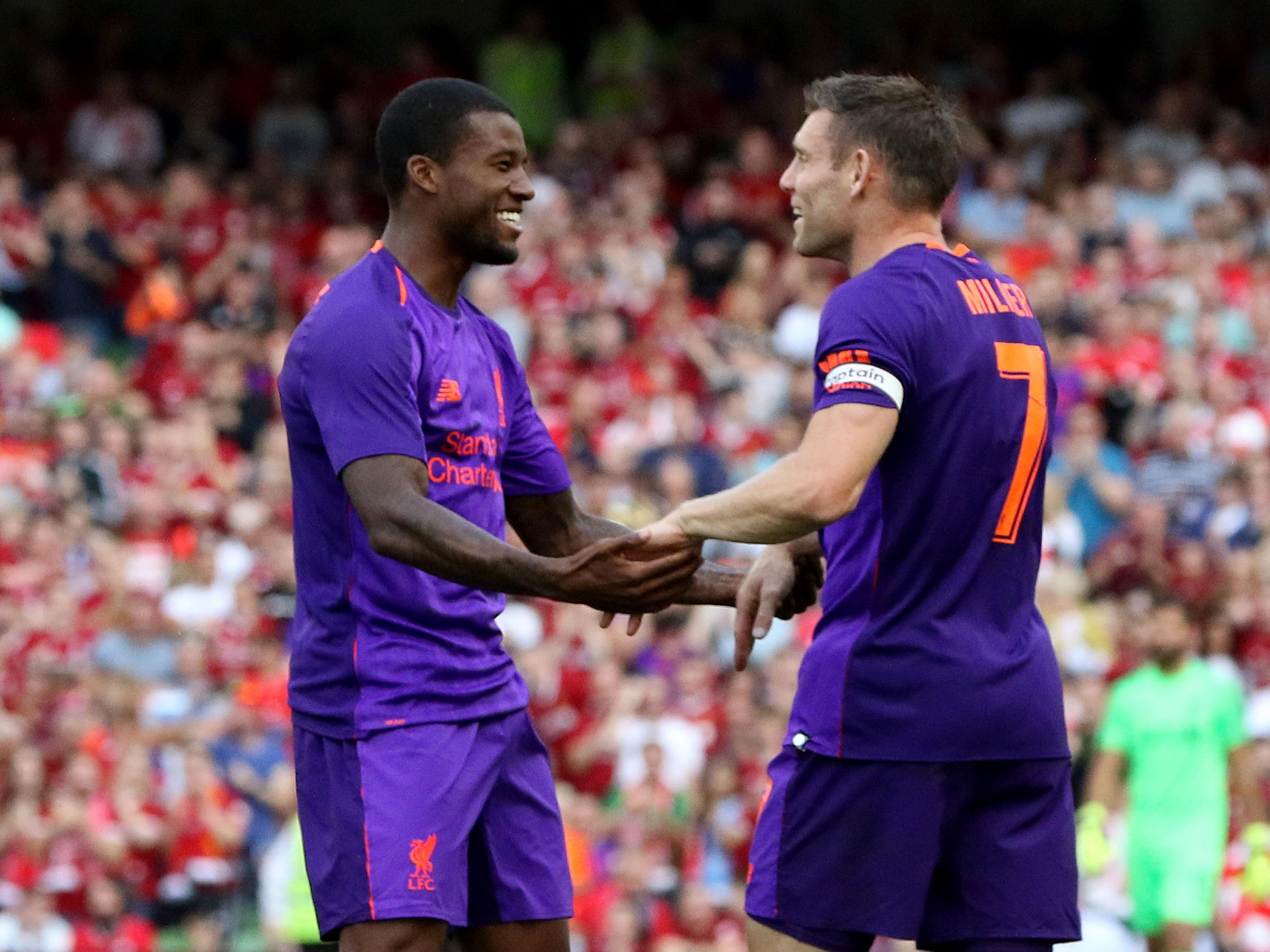 18/22

Georginio Wijnaldum – 6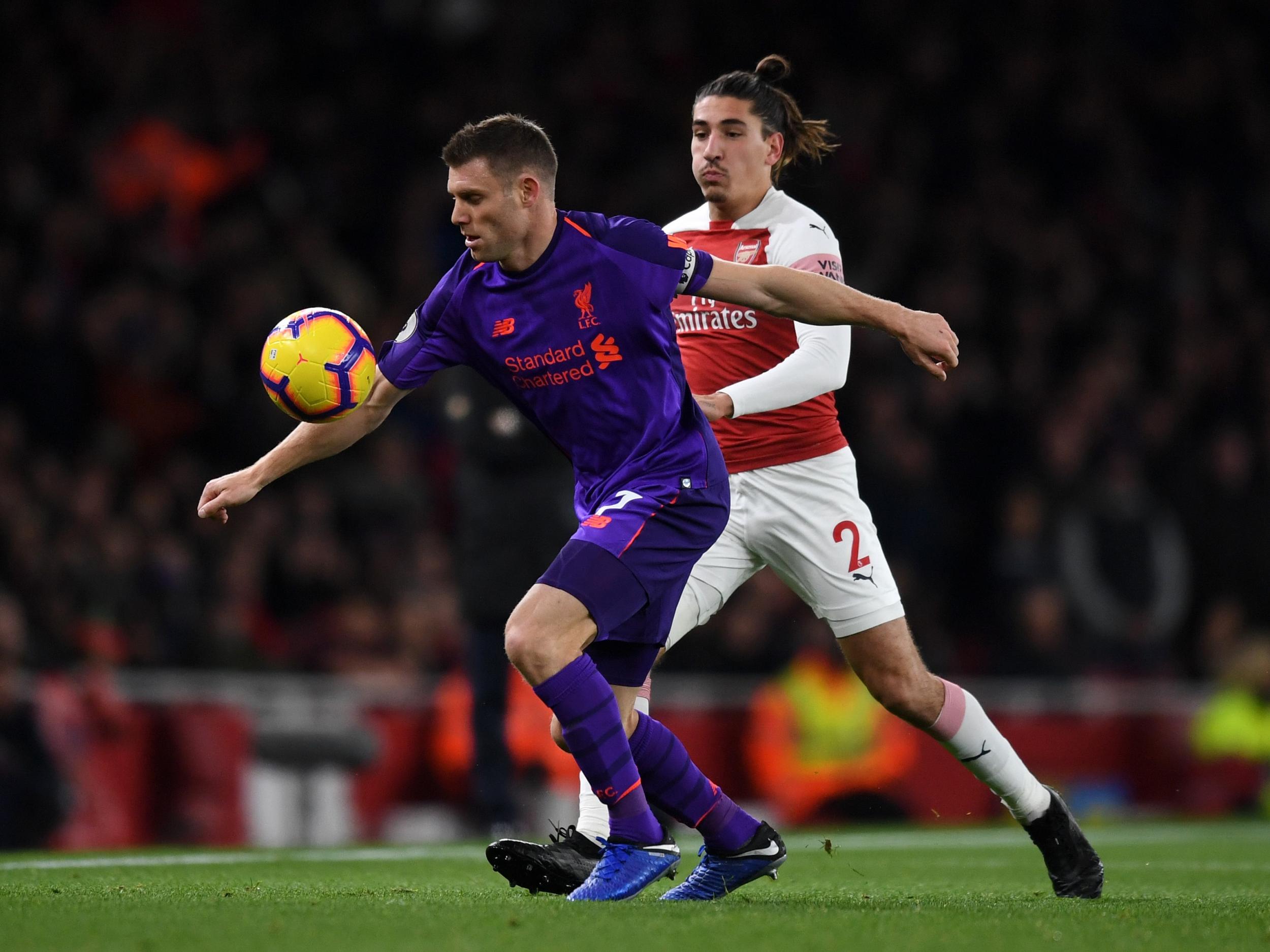 19/22

James Milner – 8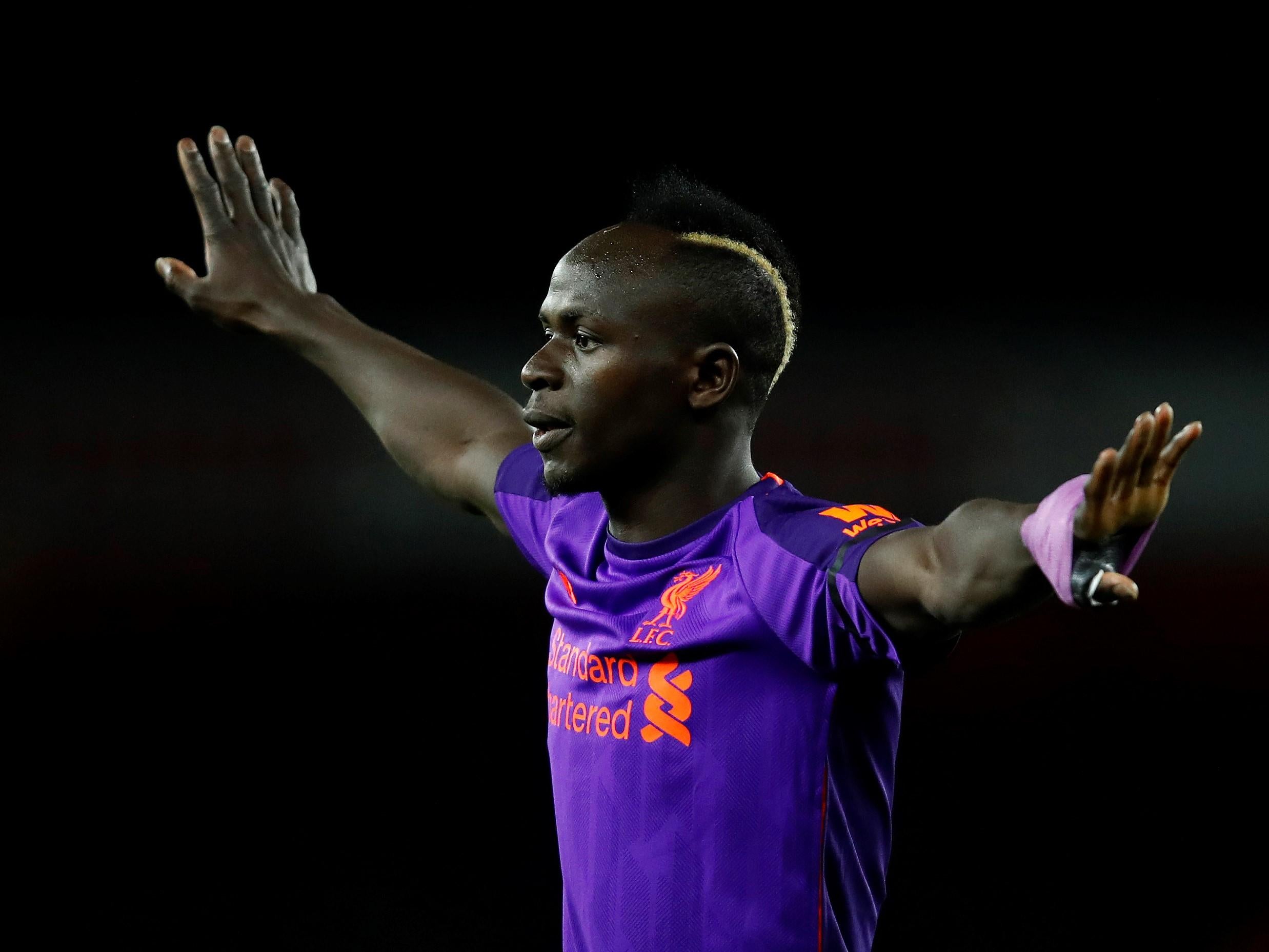 20/22

Sadio Mane – 7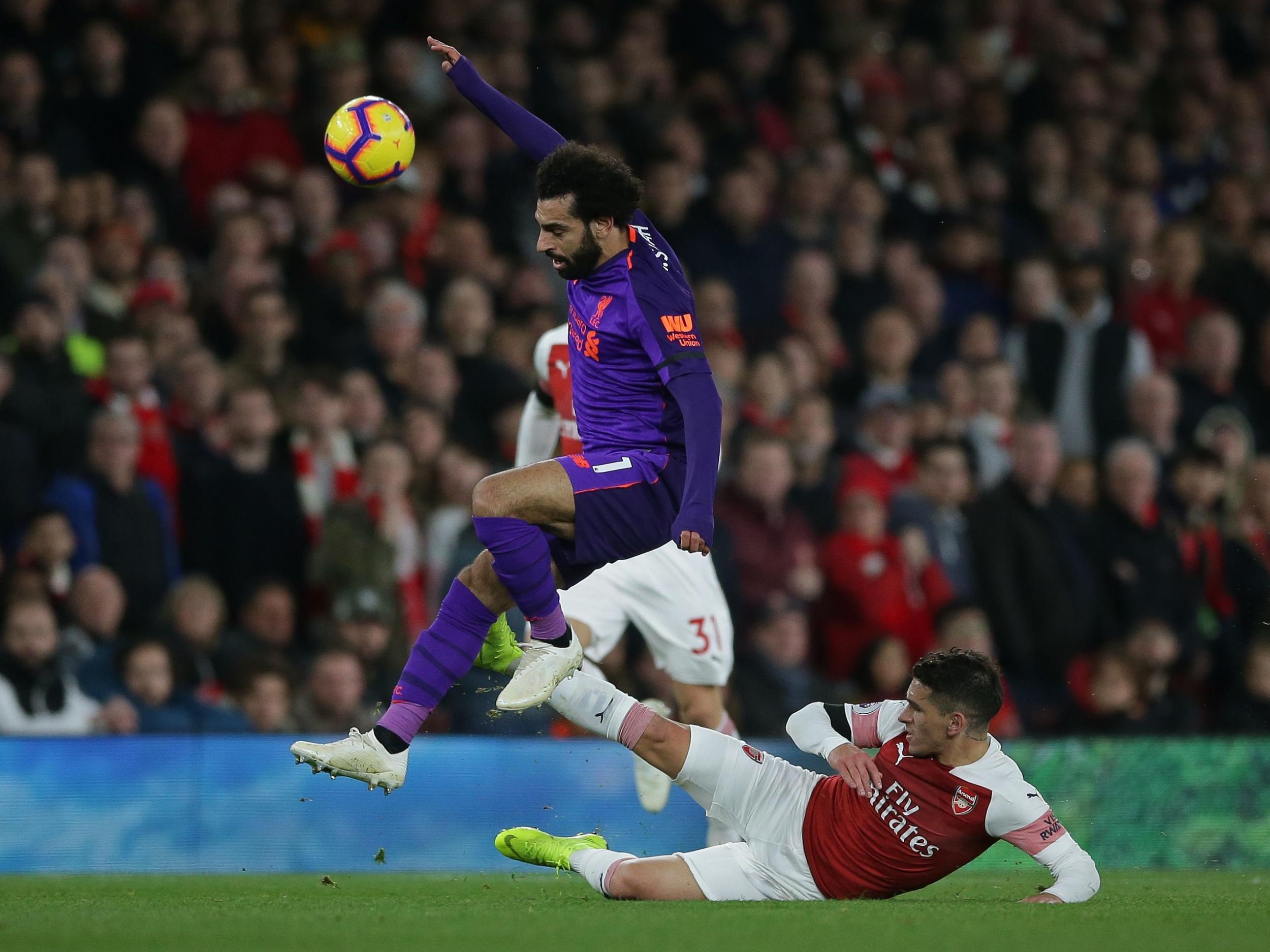 21/22

Mohamed Salah – 6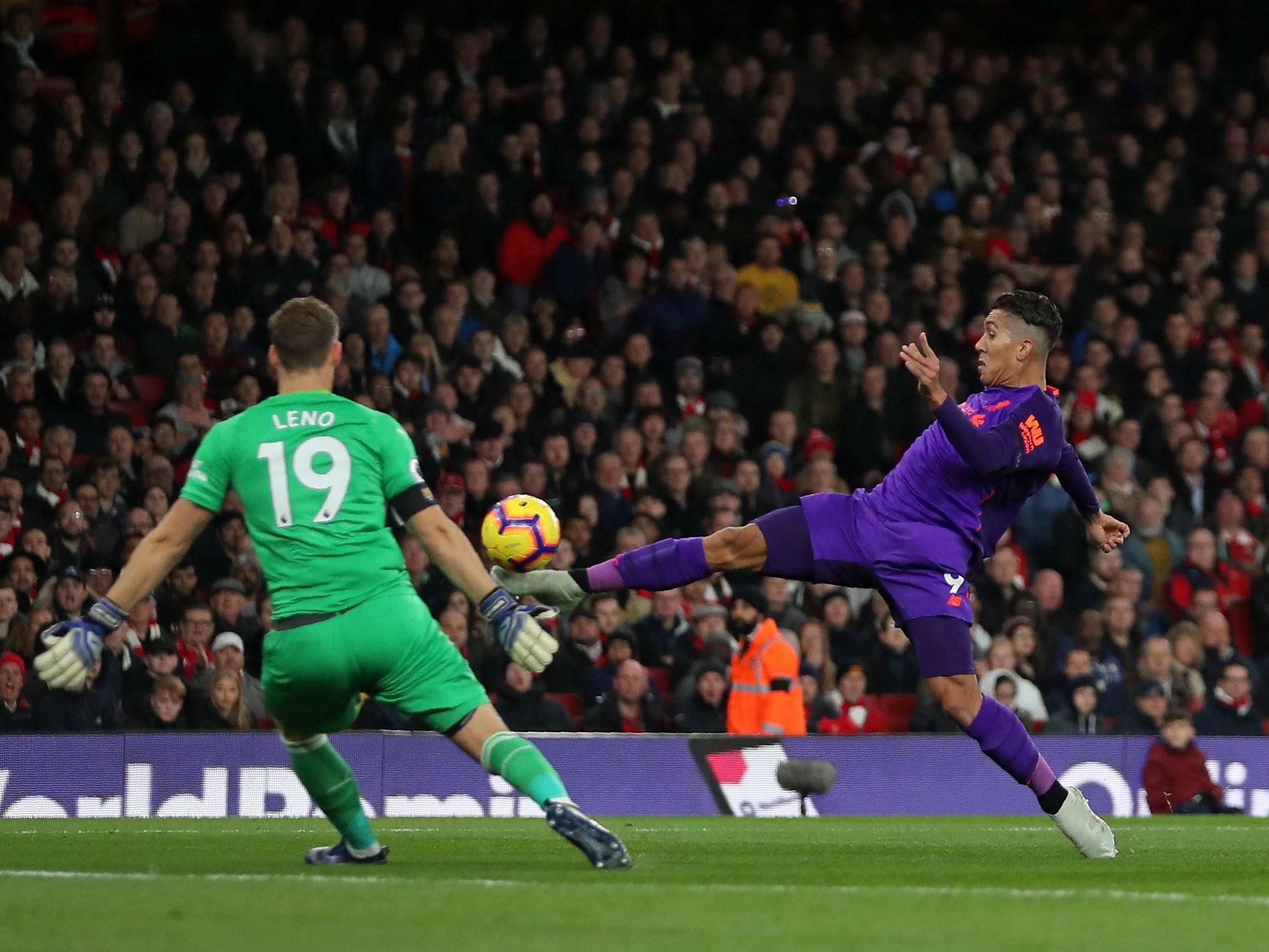 22/22

Roberto Firmino – 6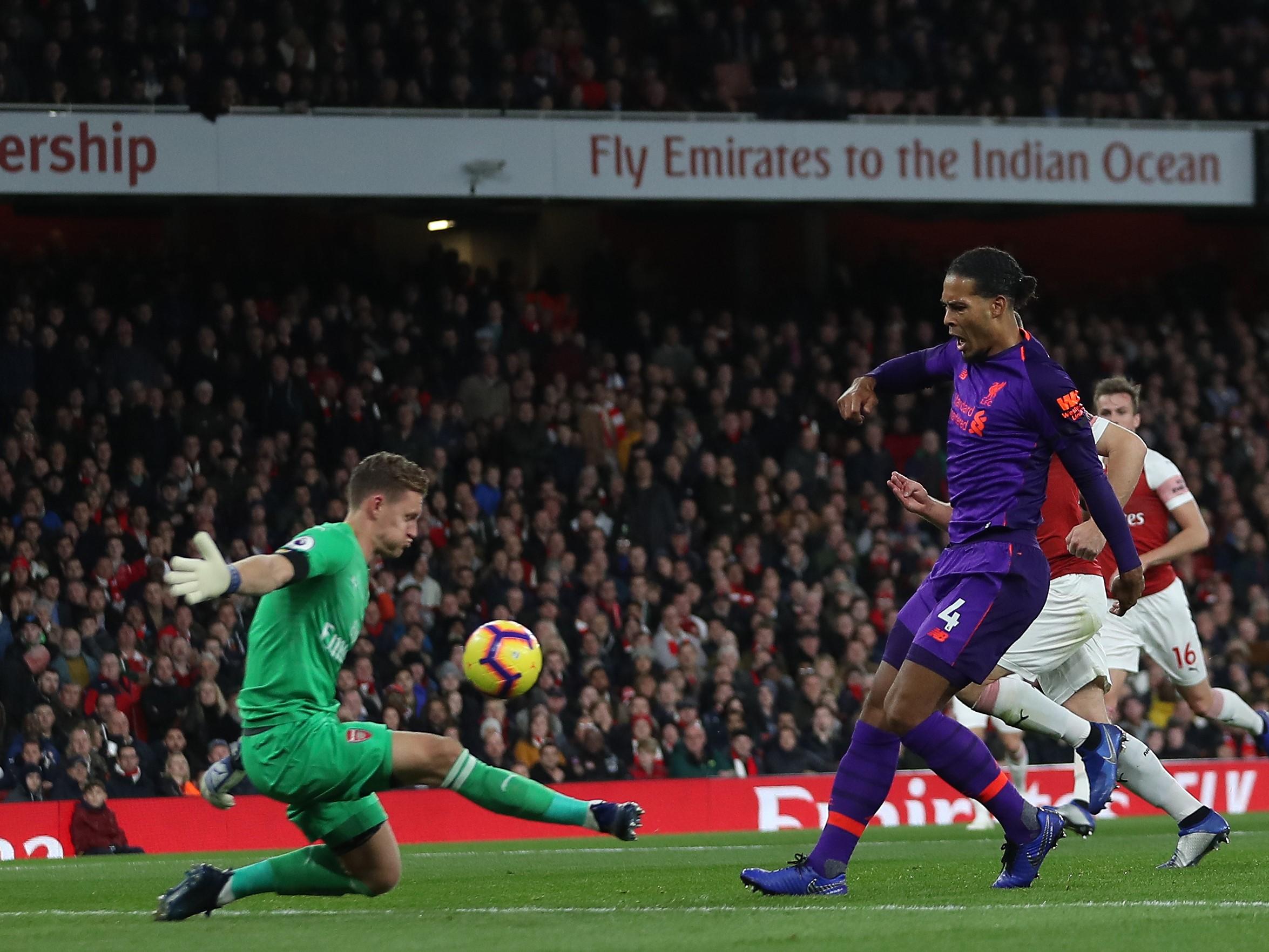 1/22

Bernd Leno – 6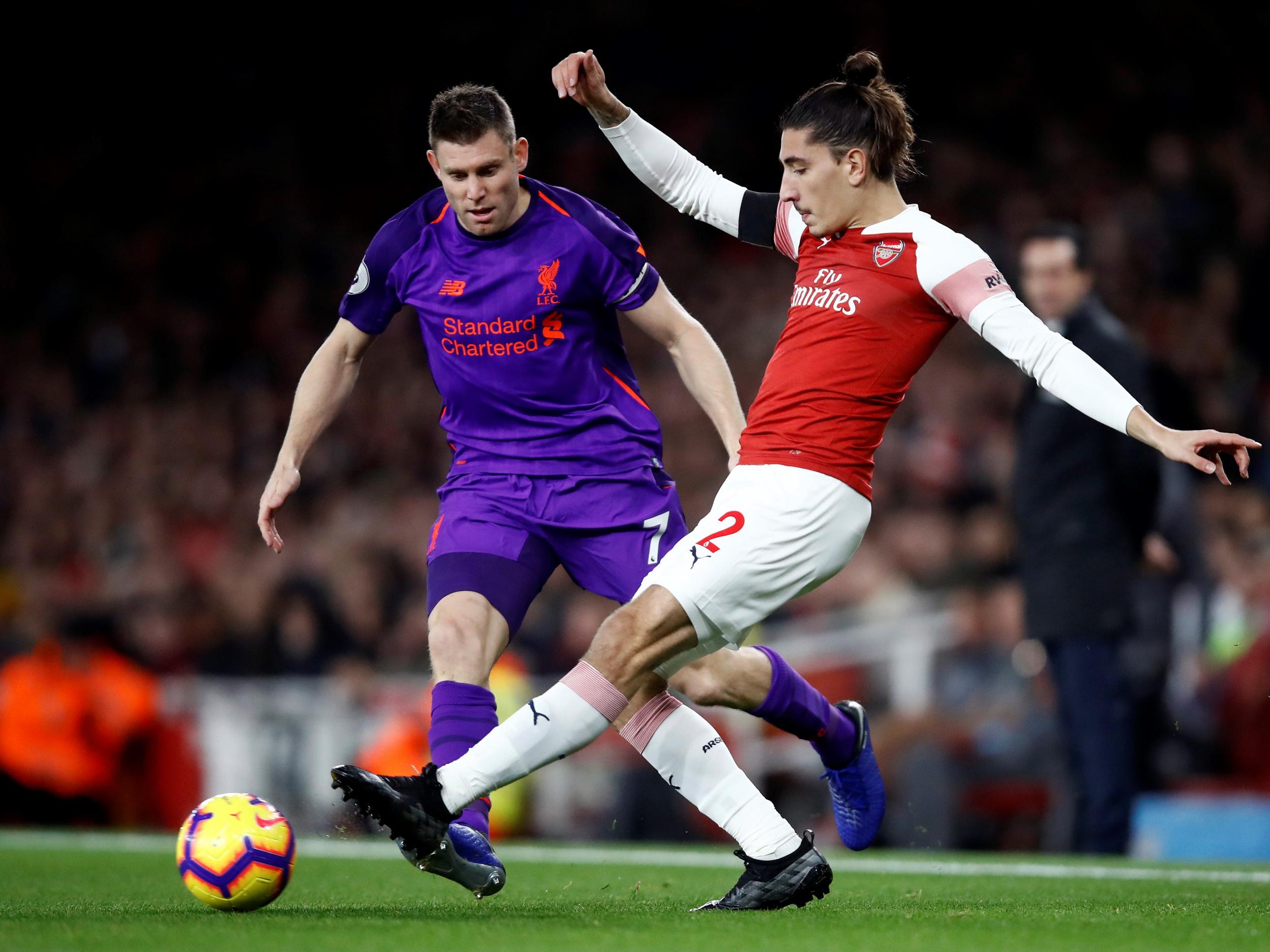 2/22

Hector Bellerin – 6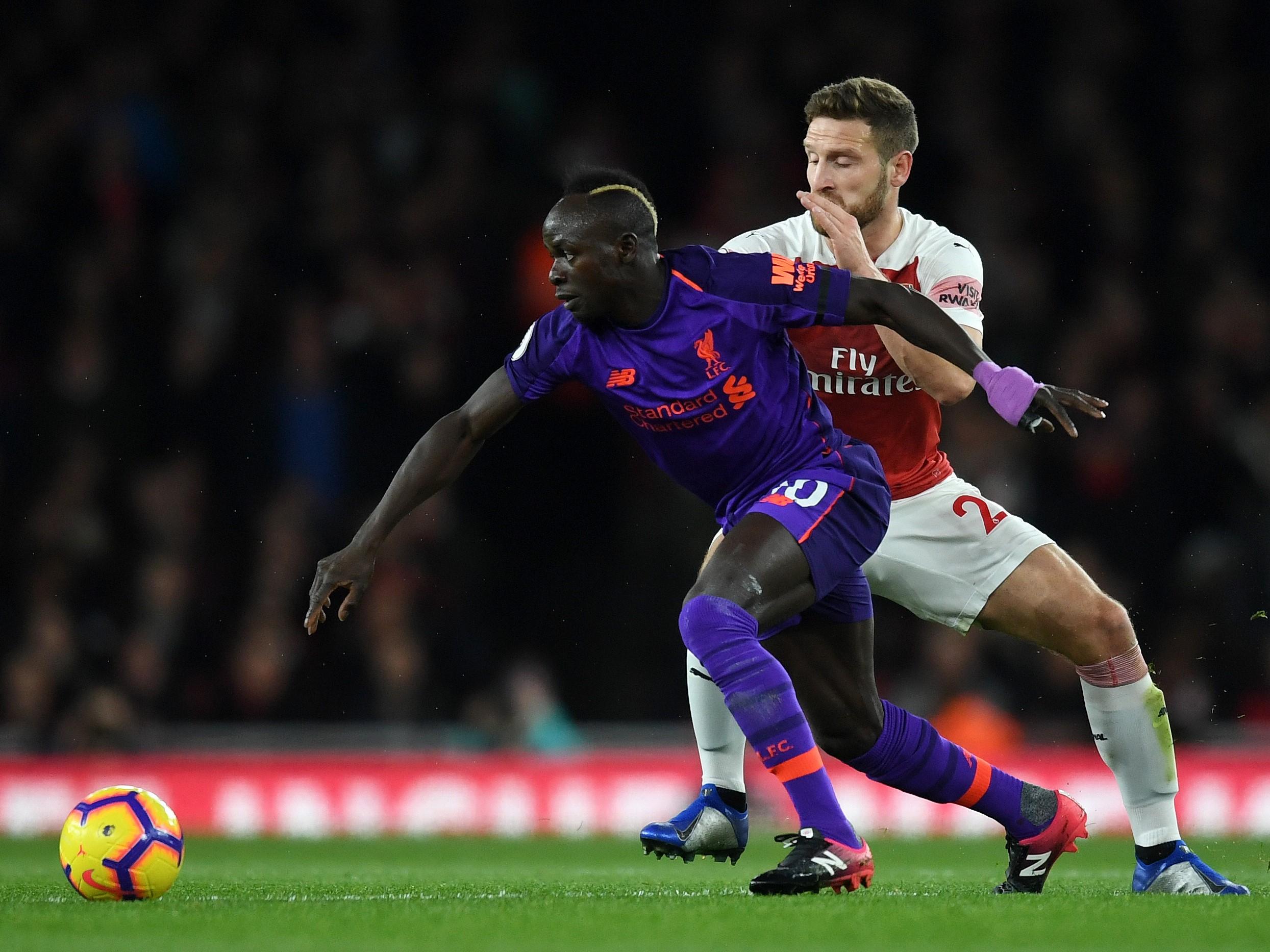 3/22

Shkodran Mustafi – 7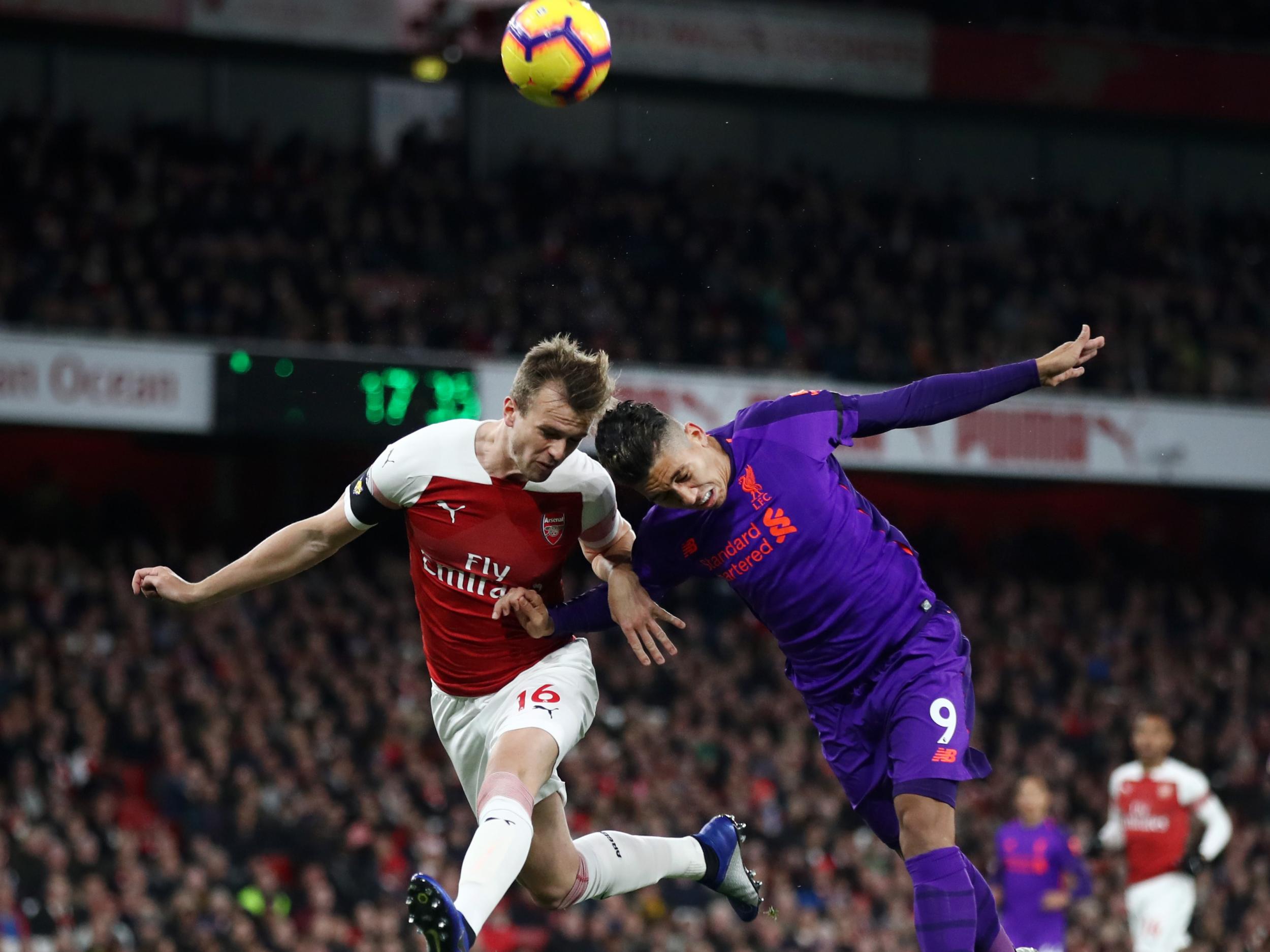 4/22

Rob Holding – 6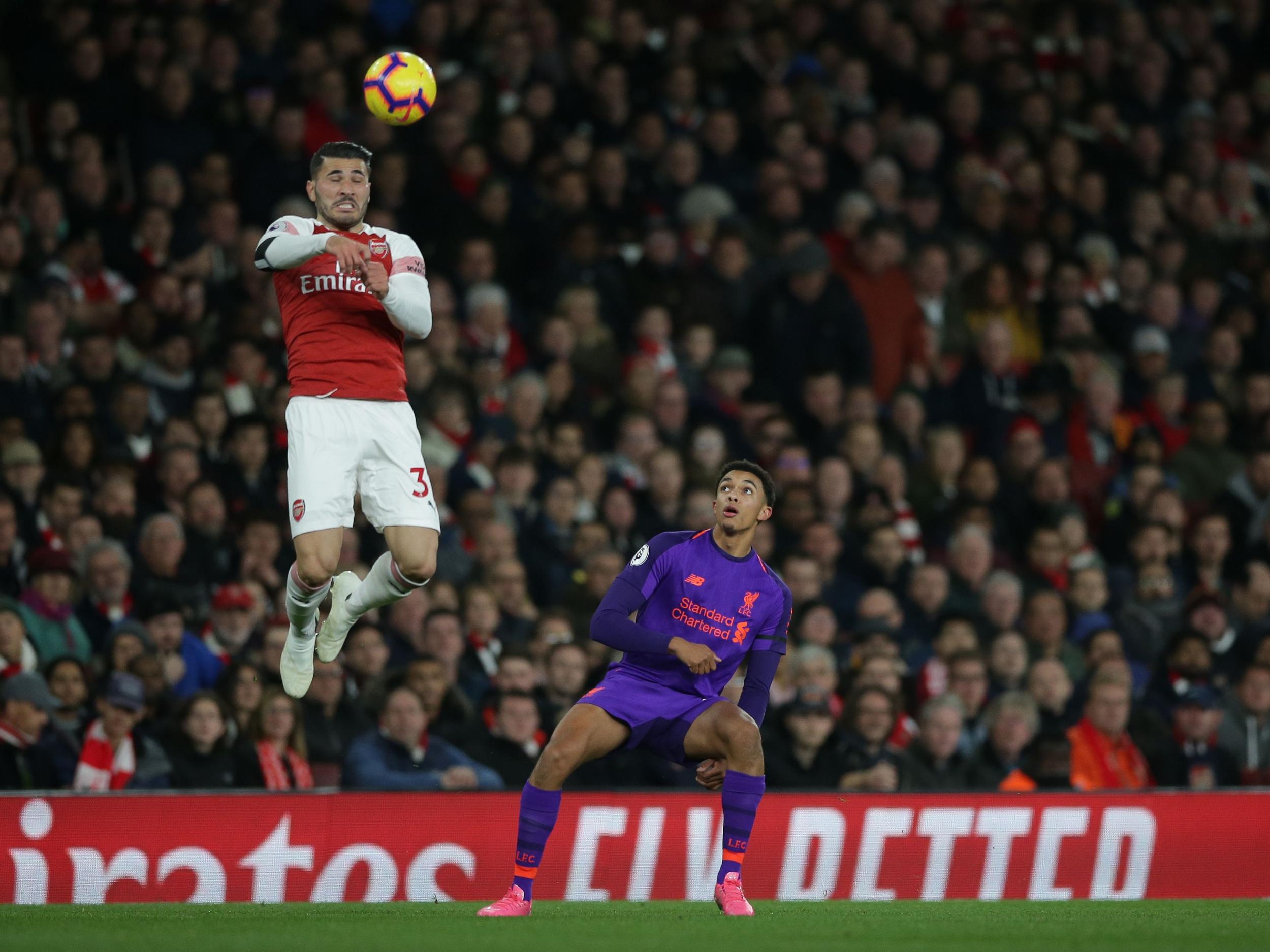 5/22

Sead Kolasinac – 6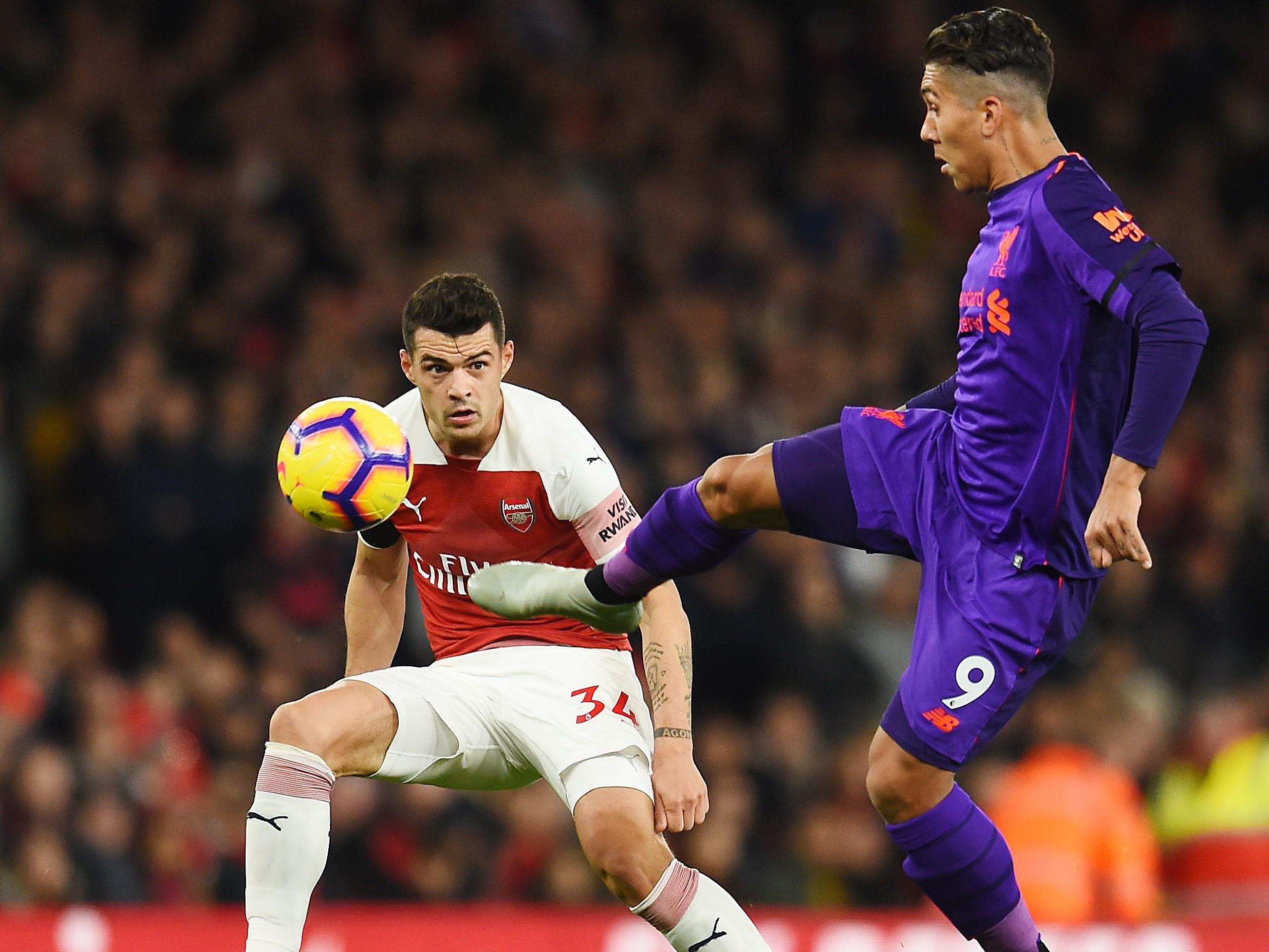 6/22

Granit Xhaka – 7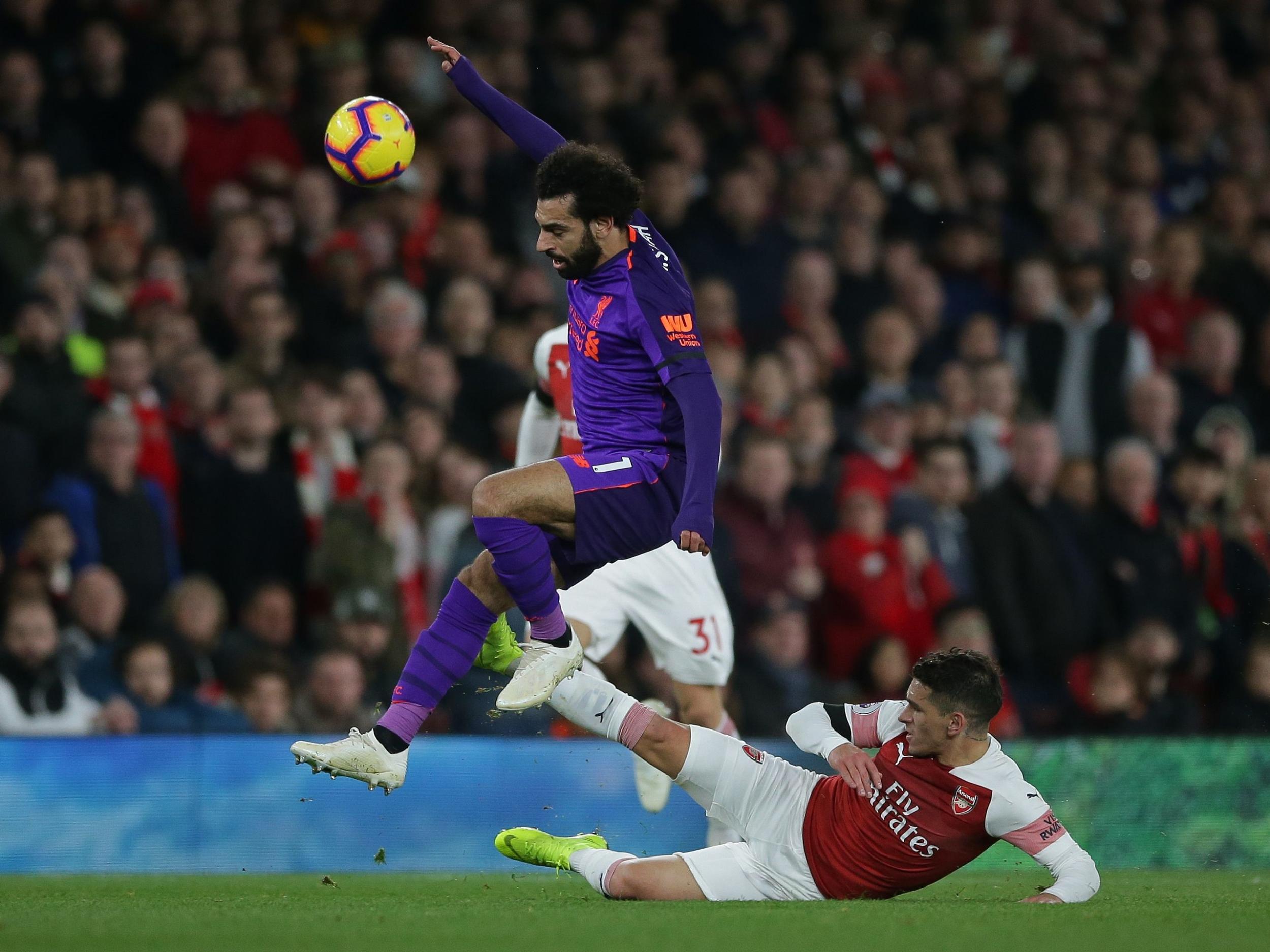 7/22

Lucas Torreira – 7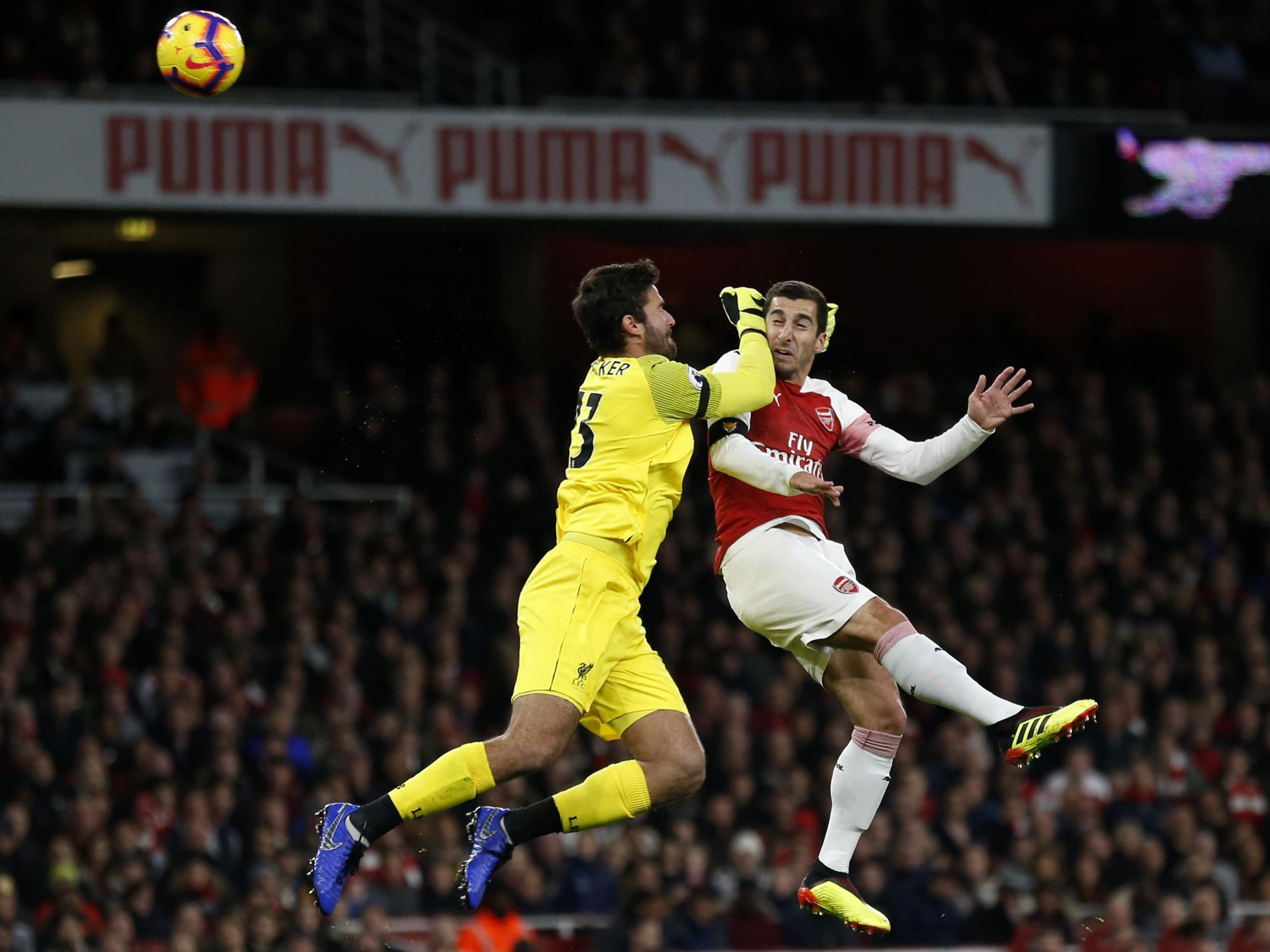 8/22

Henrikh Mkhitaryan – 5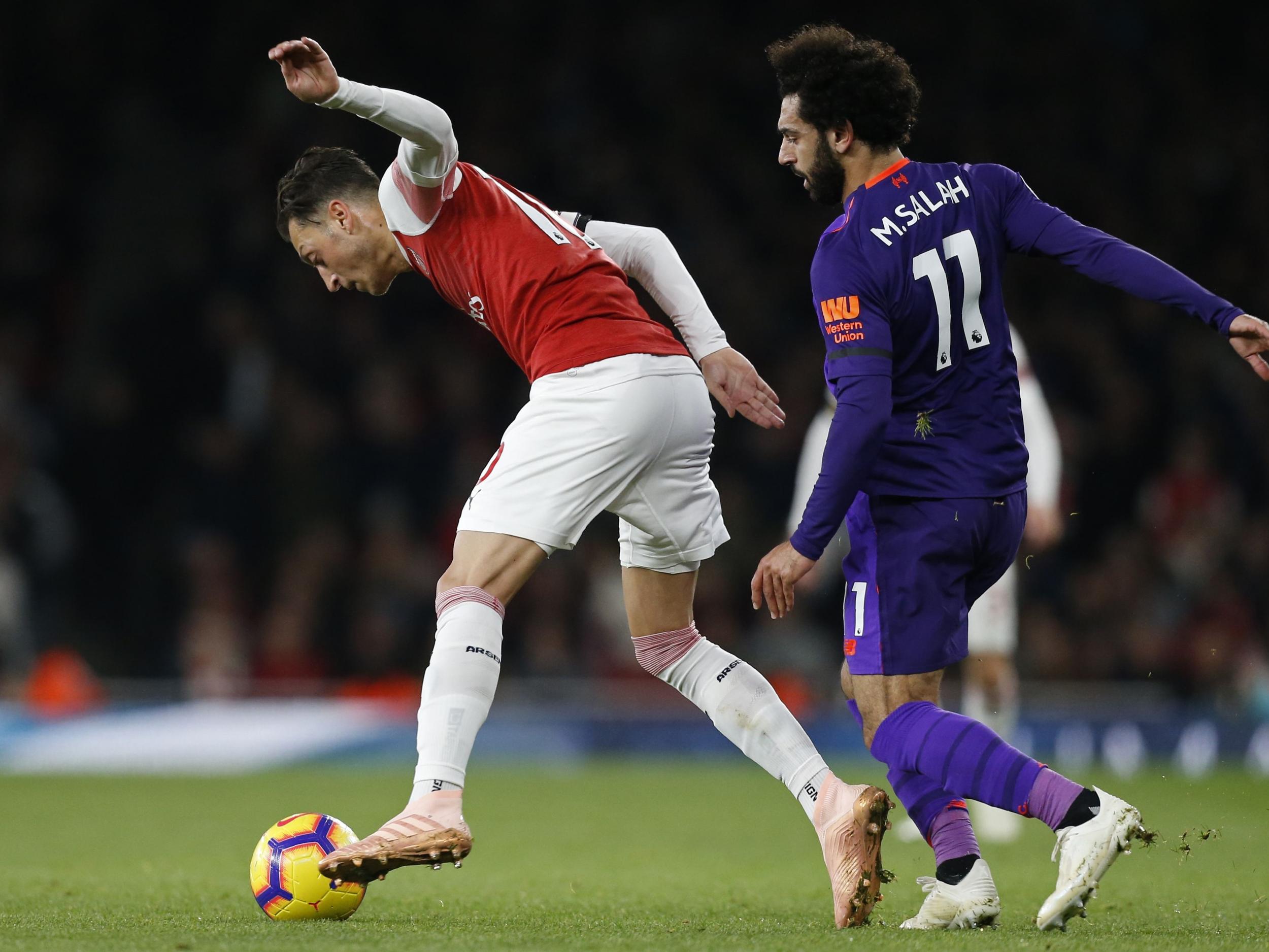 9/22

Mesut Ozil – 5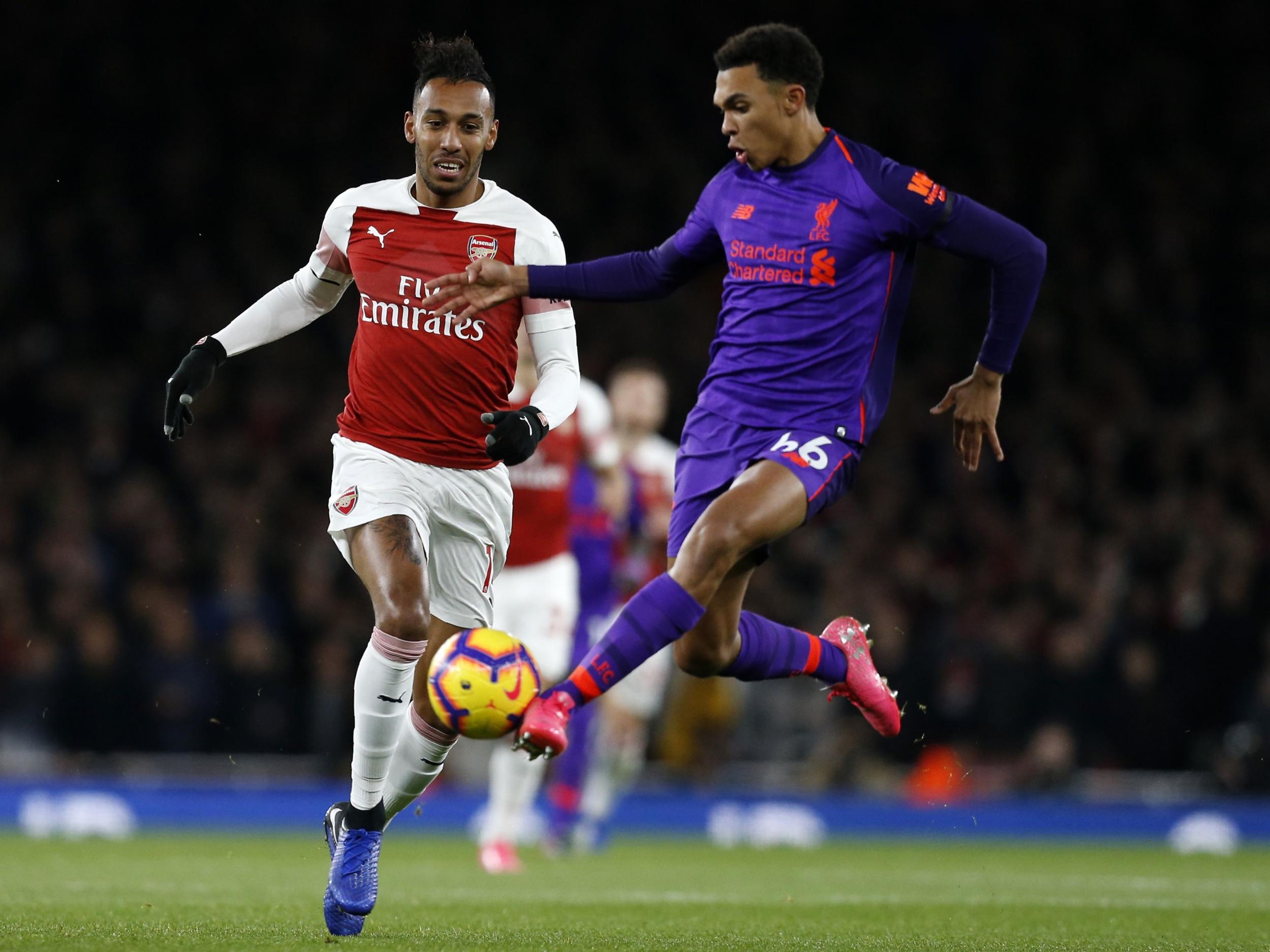 10/22

Pierre-Emerick Aubameyang – 6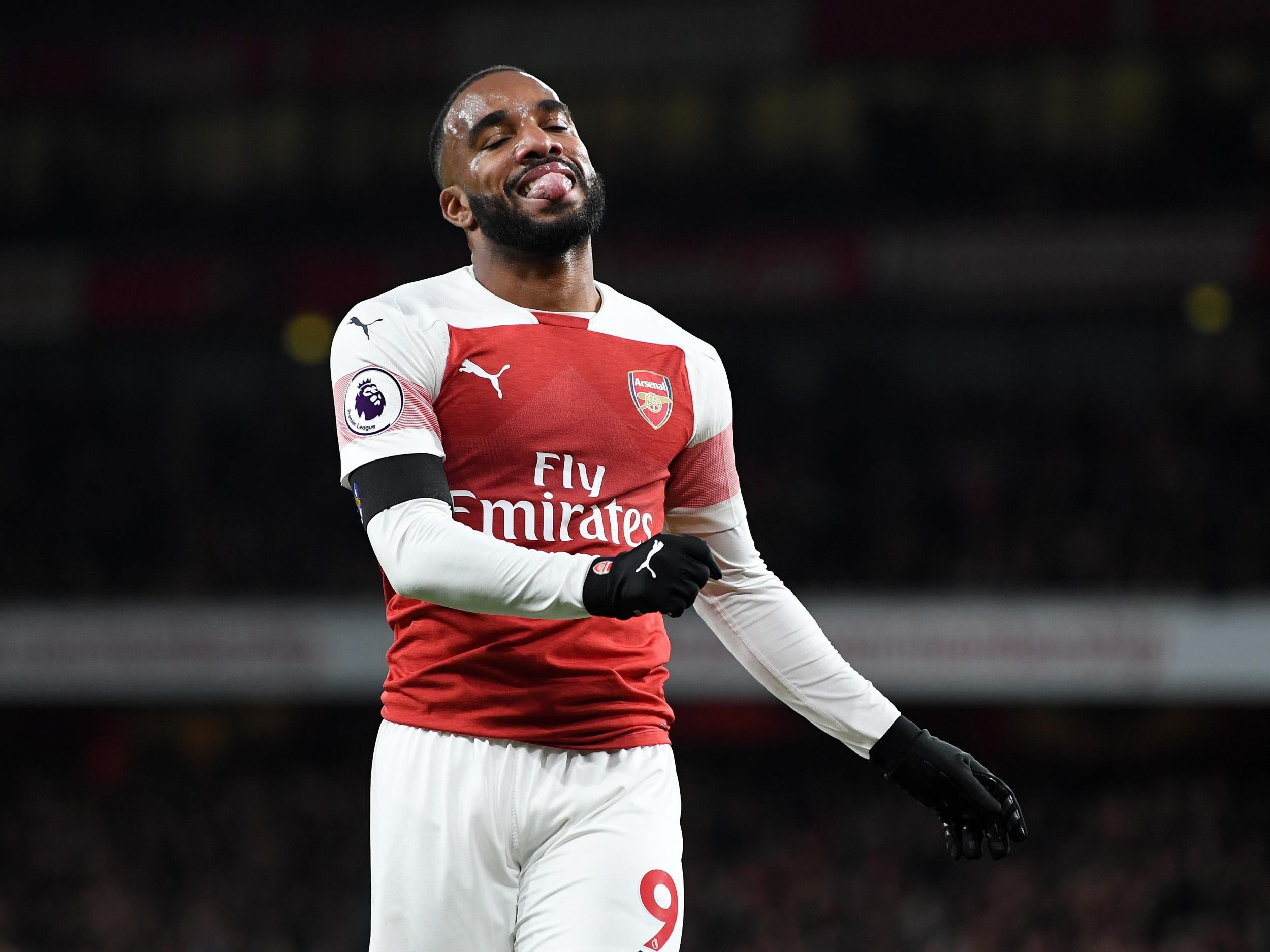 11/22

Alexander Lacazette – 6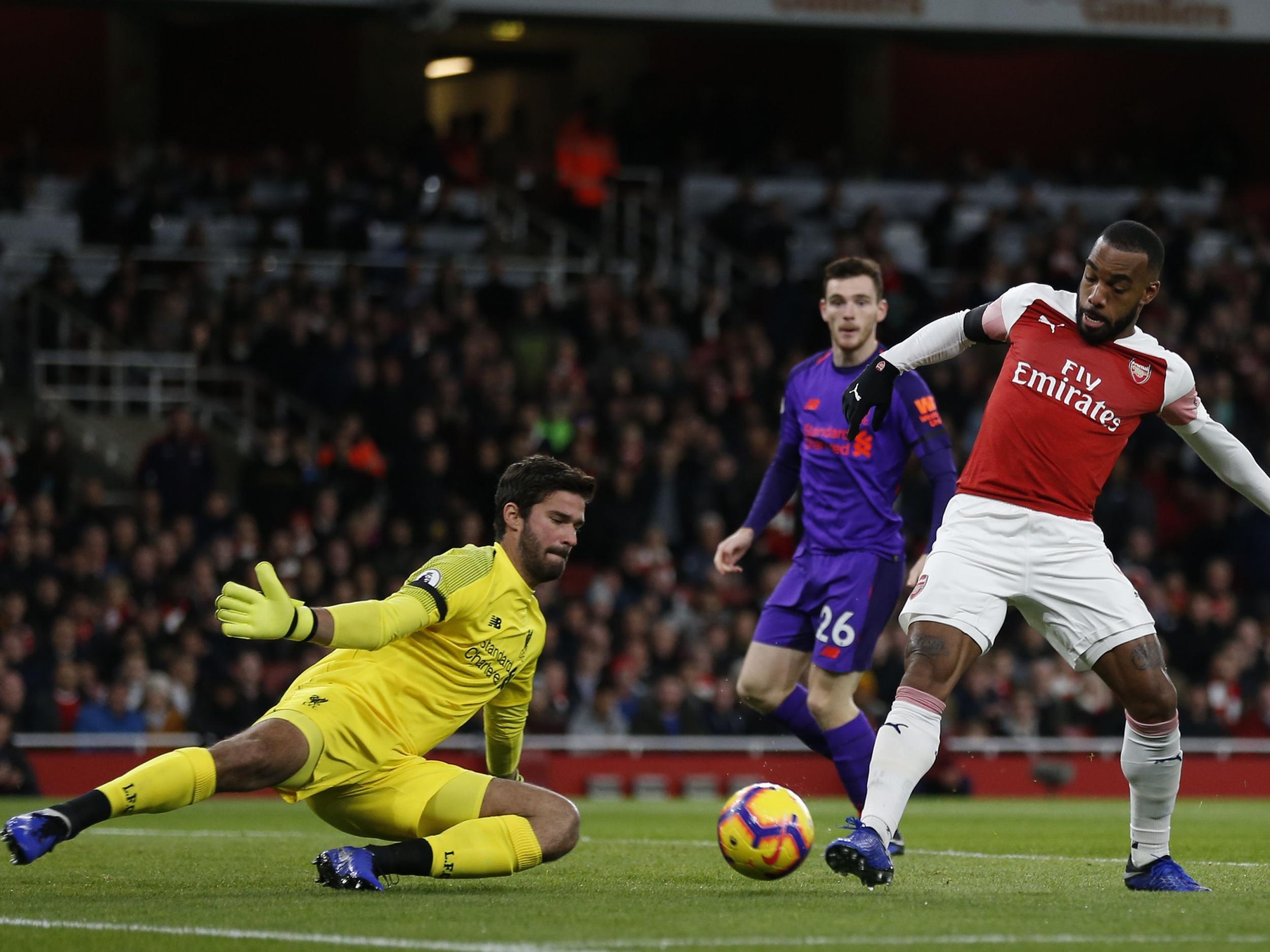 12/22

Alisson – 6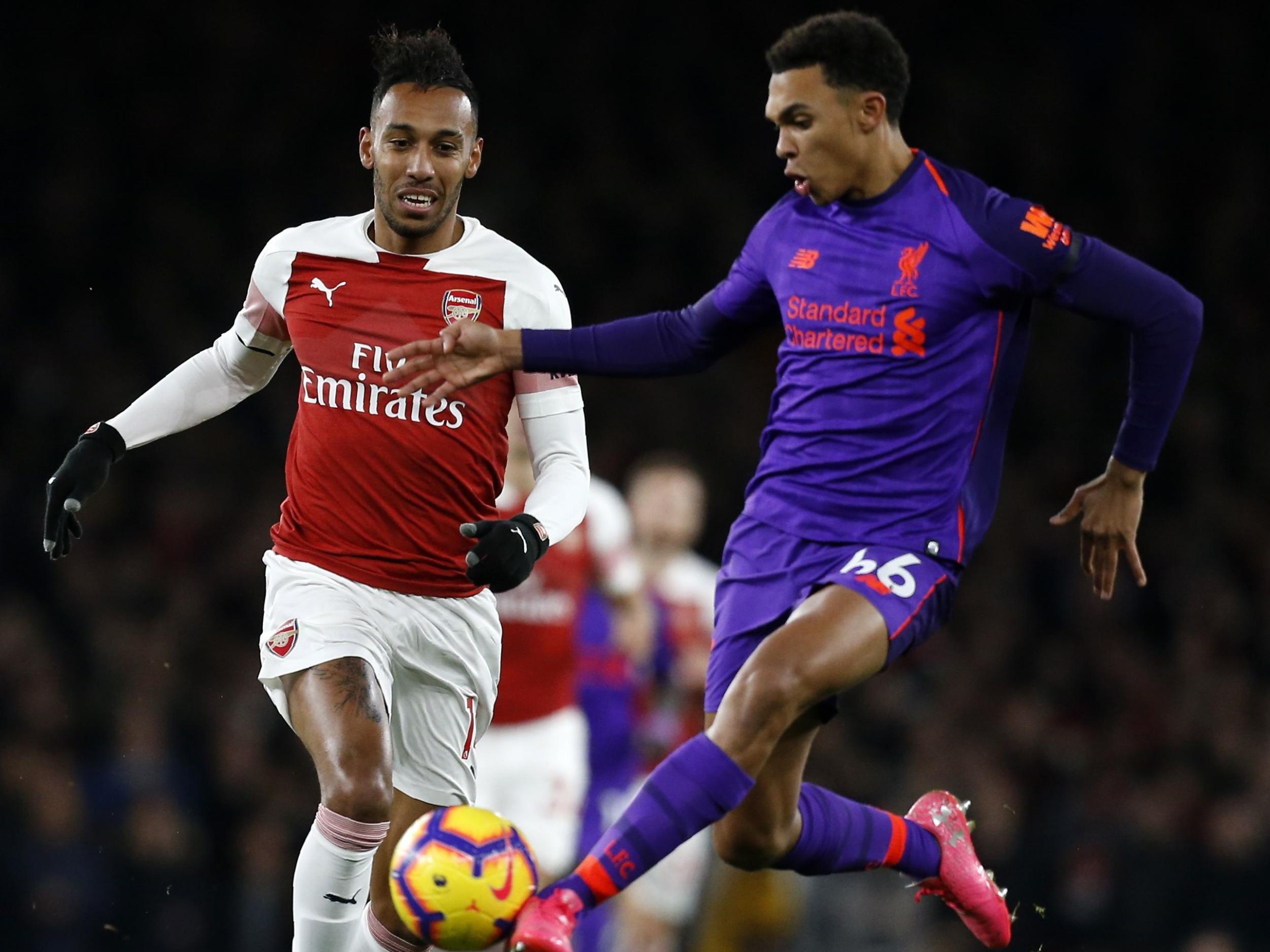 13/22

Trent Alexander-Arnold – 6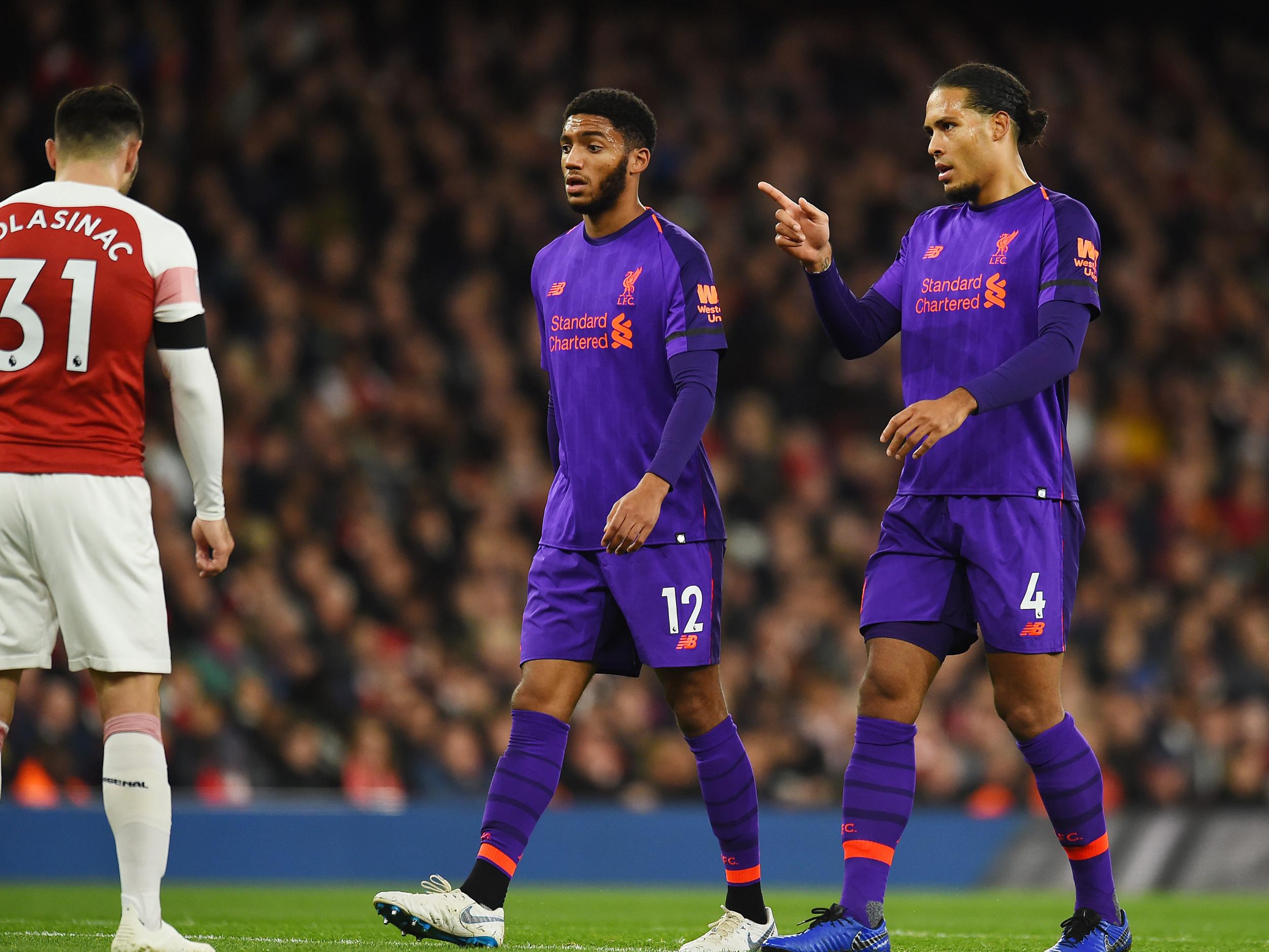 14/22

Joe Gomez – 6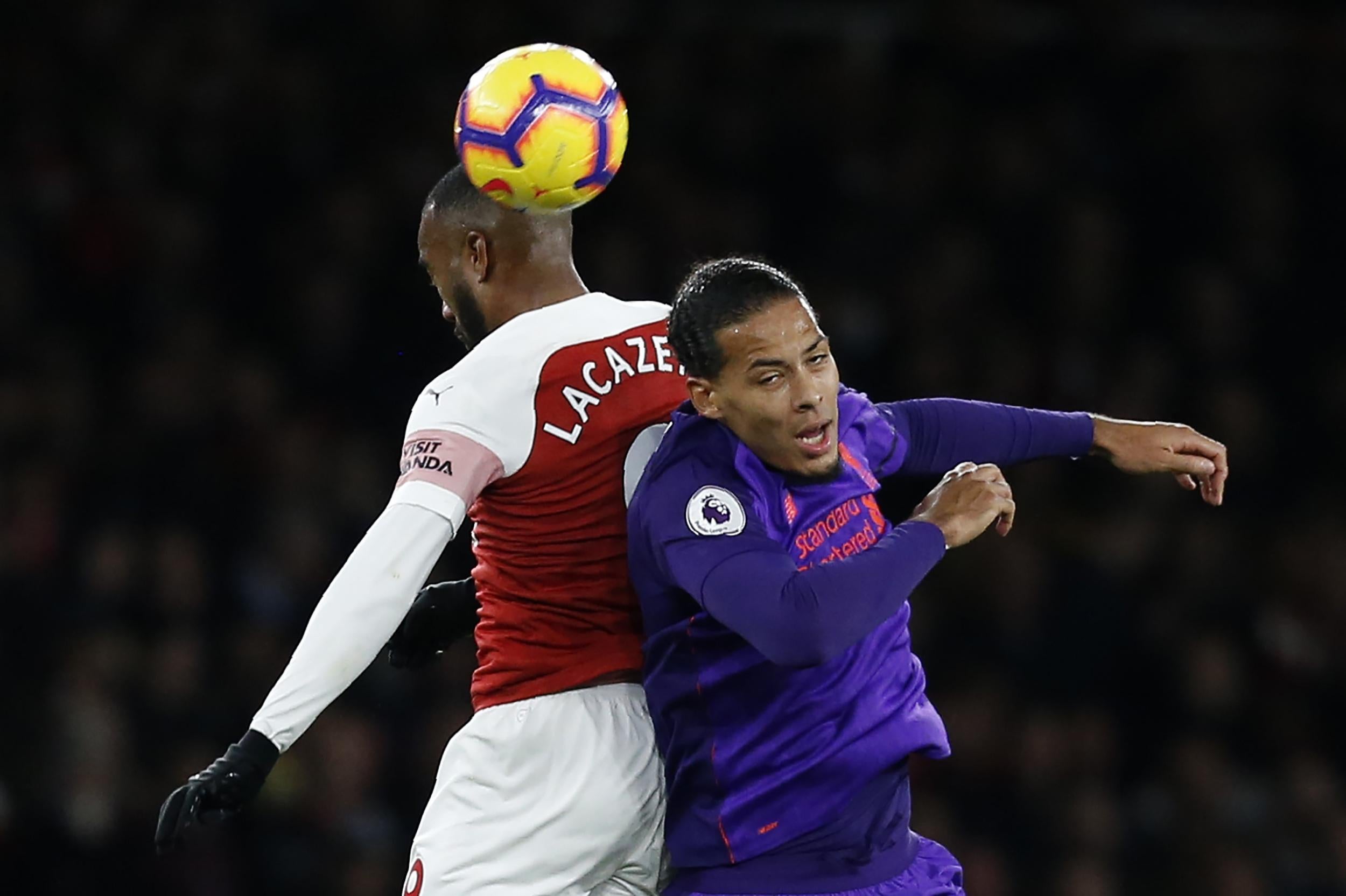 15/22

Virgil Van Dijk – 8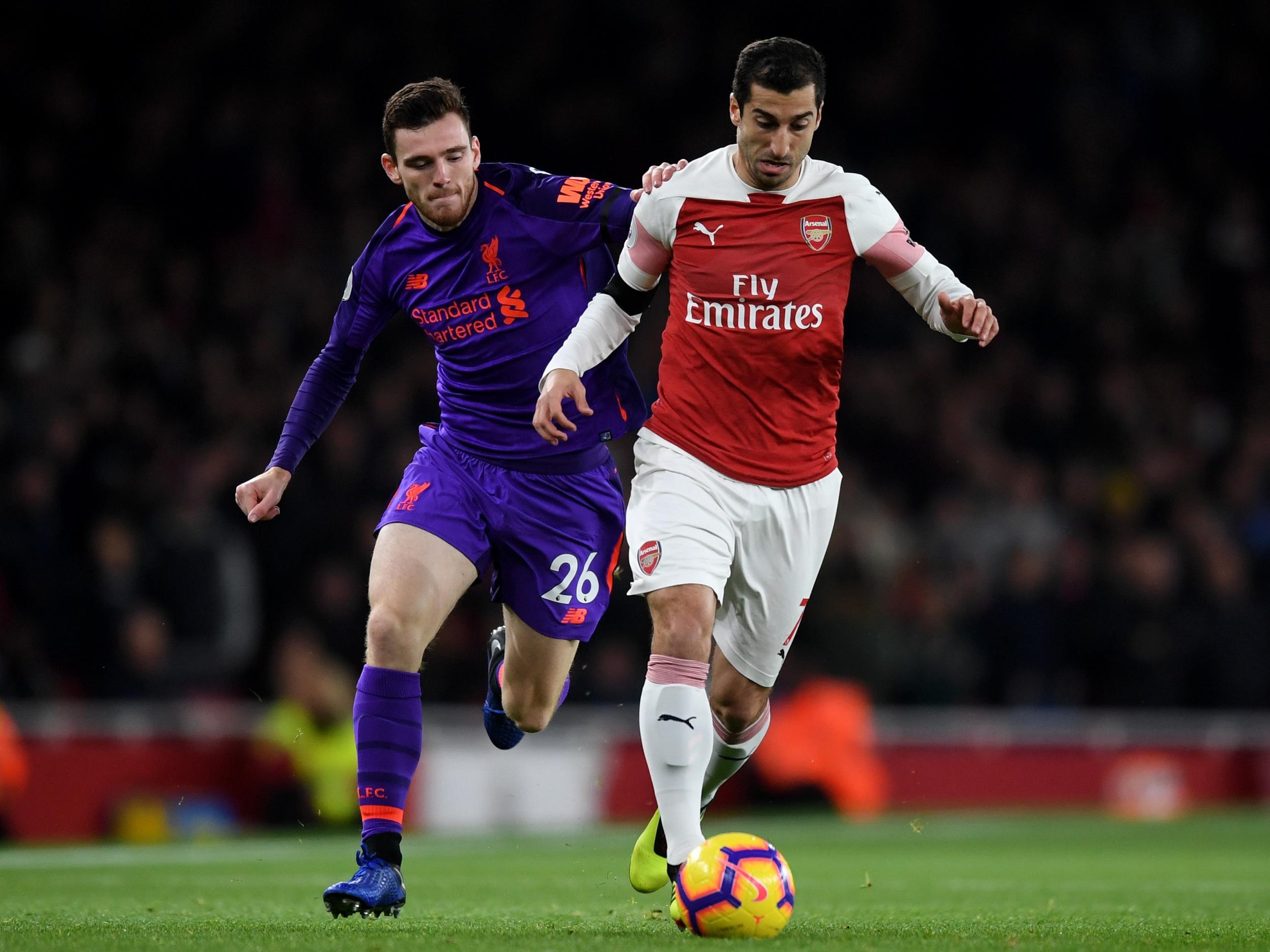 16/22

Andy Robertson – 7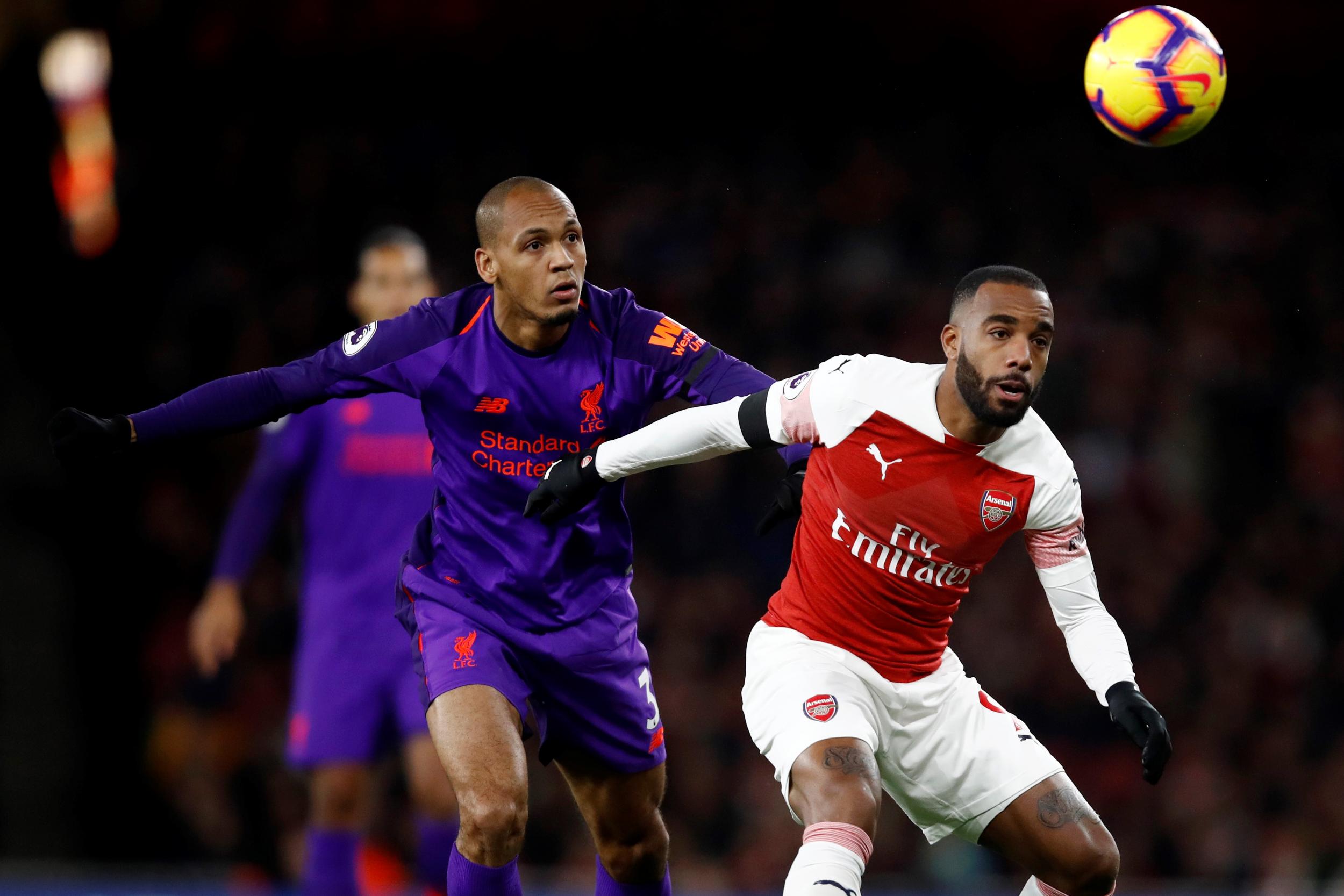 17/22

Fabinho – 5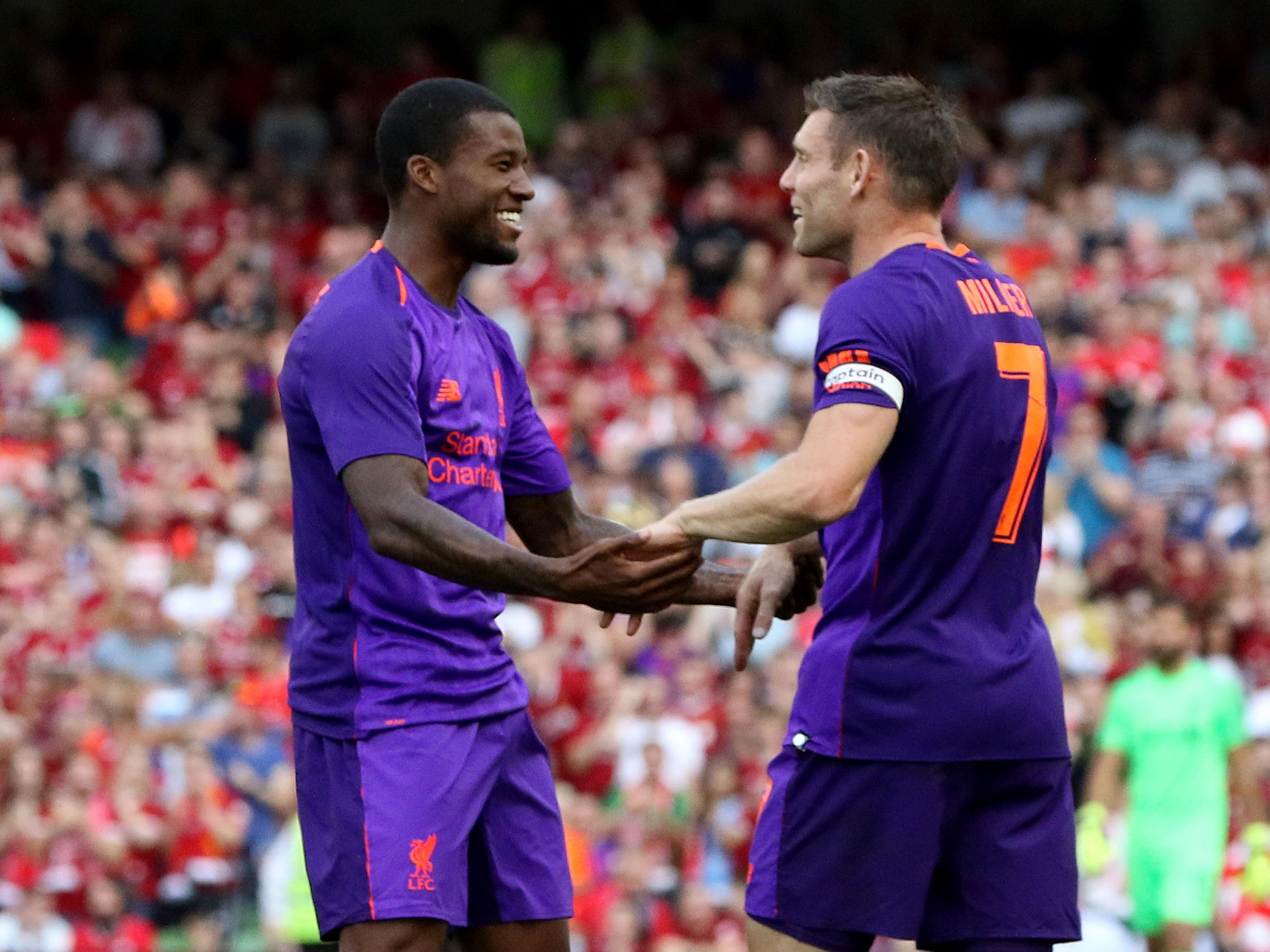 18/22

Georginio Wijnaldum – 6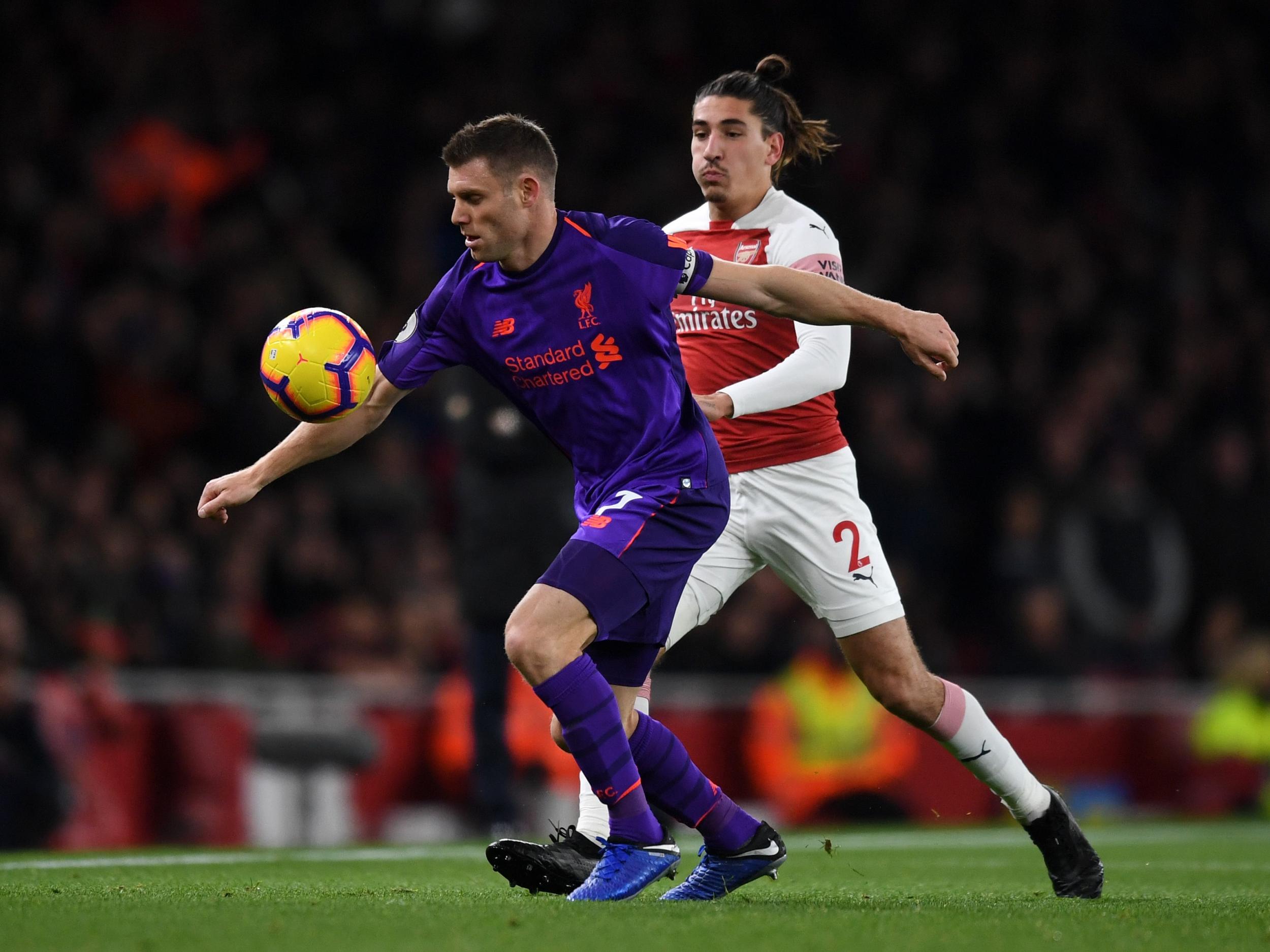 19/22

James Milner – 8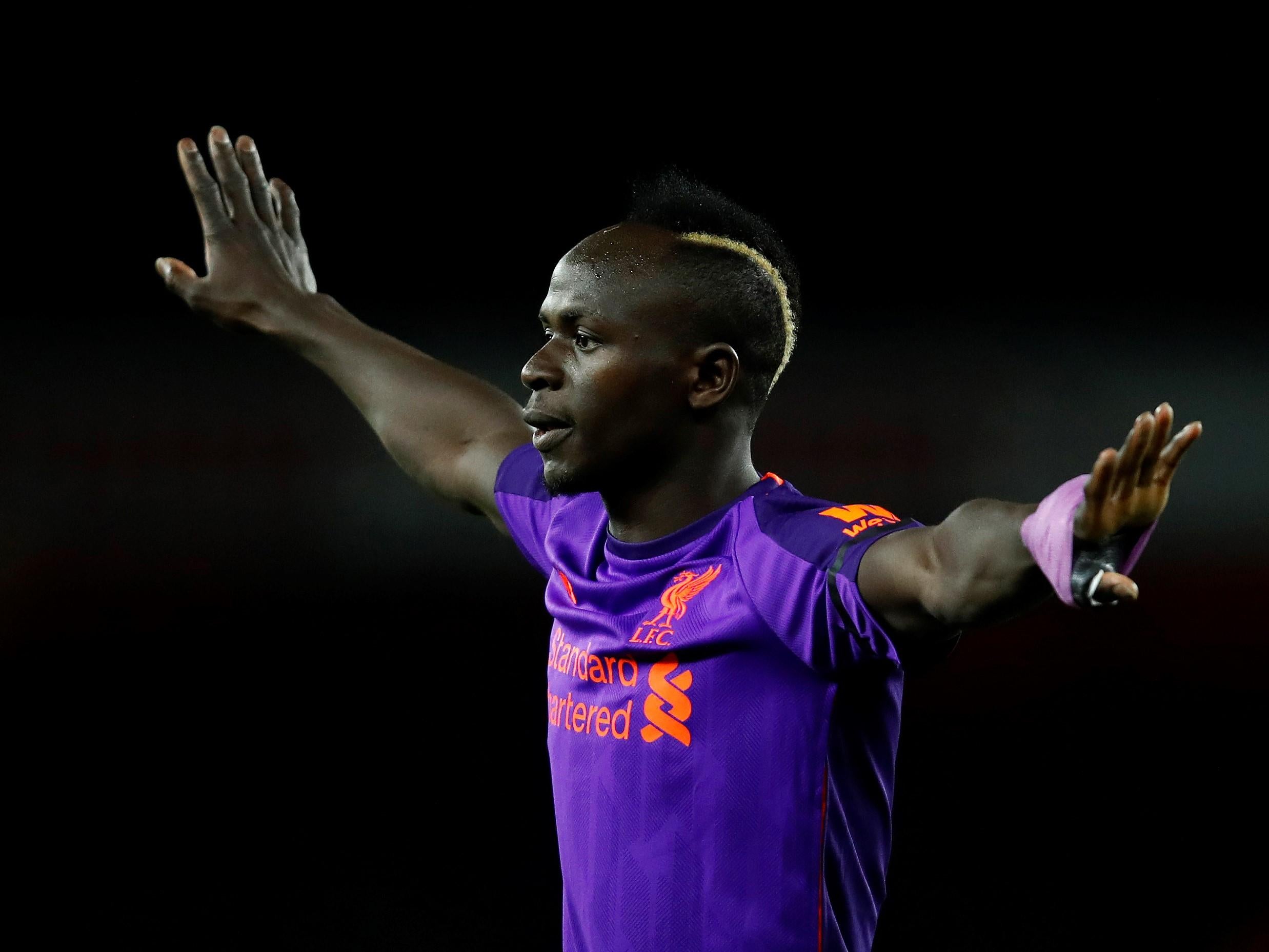 20/22

Sadio Mane – 7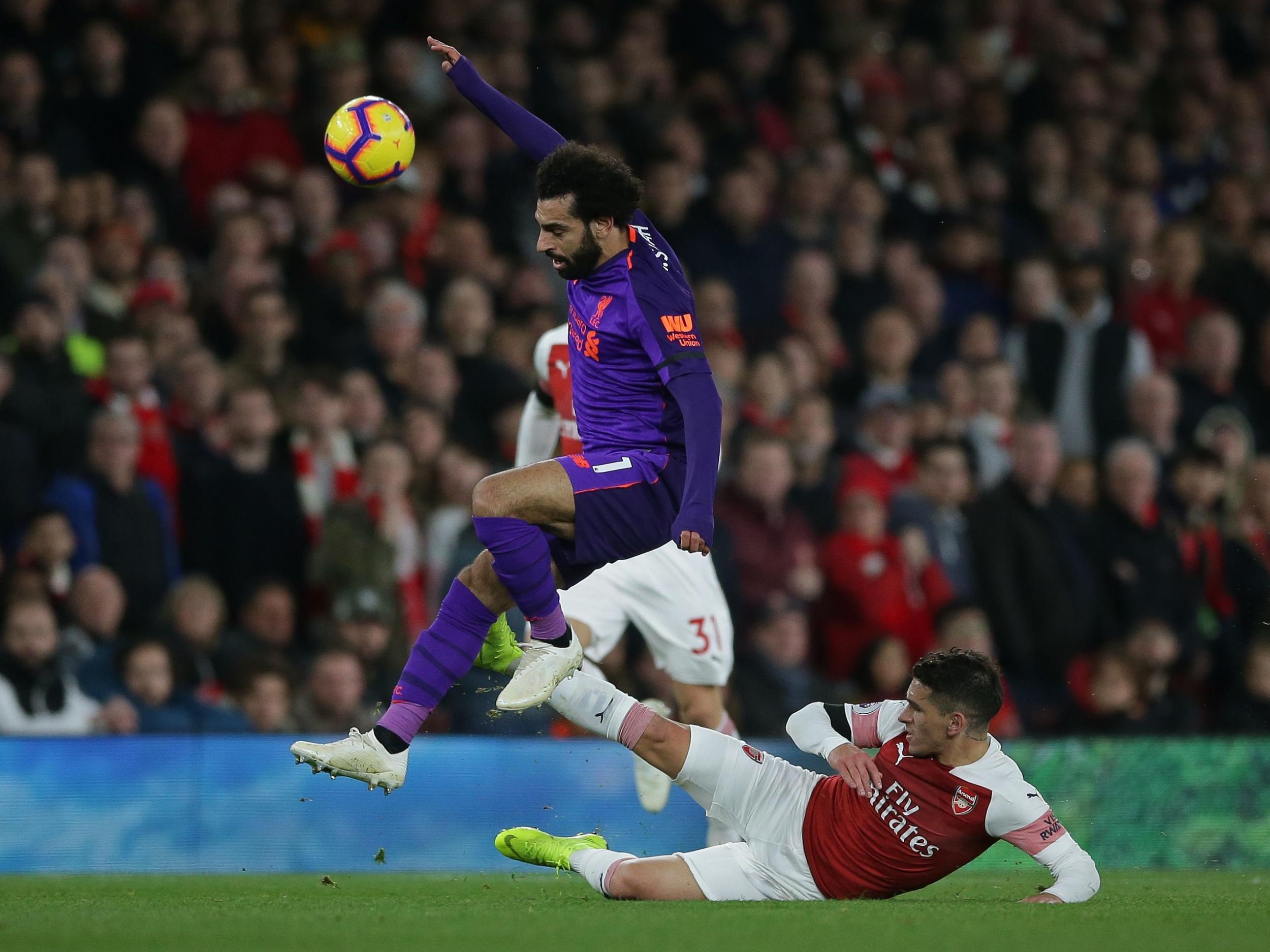 21/22

Mohamed Salah – 6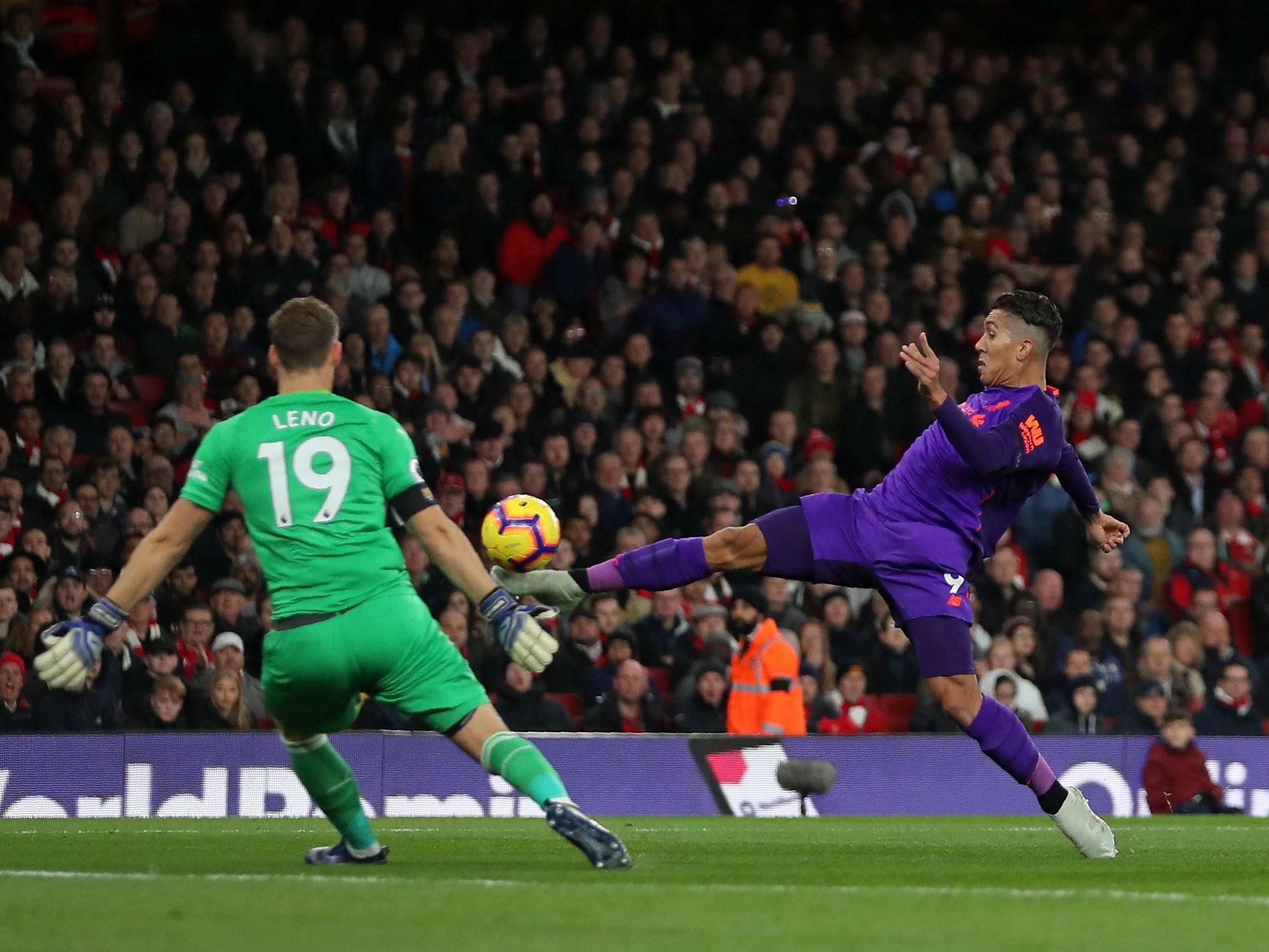 22/22

Roberto Firmino – 6

"I think in the game at Anfield (a 4-0 win) we scored at the right times and we were at 100 per cent.

"I think they're a different beast when they're at home and I think they proved that against Napoli, obviously, getting a draw.

"They'll be hoping to use that to their advantage but we know if we play at 100 per cent again then we believe we've got the qualities to get the three points that we need and hopefully quieten the crowd.

"We need to use it to our advantage. Walking down that tunnel with the noise, the lads have got to use it to their advantage and not let it affect us. I'm sure we'll do that."

Follow the Independent Sport on Instagram here, for all of the best images, videos and stories from around the sporting world.

Source: Read Full Article