Riyad Mahrez celebrates after beating Marc Cucurella to Jack Grealish's cross

Sign up to Miguel Delaney's Reading the Game newsletter sent straight to your inbox for free
Sign up to Miguel's Delaney's free weekly newsletter
Thanks for signing up to the
Football email
Pep Guardiola admits he made an error, and may well have corrected Manchester City's course towards a third consecutive title. If that seems premature, or overstated, this is when the champions' runs have generally started. These are also the sort of hard-fought and hard-thought wins that change mentalities and change the moods of title races.
An injury-ravaged Chelsea had actually been the better team and looking on the brink of a badly needed victory, until Guardiola realised something different was required. Kyle Walker and Joao Cancelo – of all players – were first hauled off. That first changed the game, before the next step won it. A quarter of an hour later, Jack Grealish and Riyad Mahrez were brought on, and the two combined to make it 1-0 and cut the gap to Arsenal back to just five points.
An argument can be made here how it's inevitable that this grand Abu Dhabi project will start to overtake everyone when you can bring on £160m worth of talent in two subs – especially against an Arsenal who already look like they will have to push themselves to the limit. It shouldn't be overlooked, however, that the goal also came thanks to laxness by the most expensive goalkeeper in the world and the most expensive full-back in the world.
Grealish and Mahrez ultimately caught out both Kepa Arrizabalaga and Marc Cucurella. A player as experienced and expensive as Pierre-Emerick Aubameyang was meanwhile also hauled off having been brought on, the much younger Lewis Hall making much more of an impact.
This is where that comparison falls down a bit, since Chelsea aren't exactly getting to make use of their own ample resources. If City were looking like Premier League winners again in how they won the game, the Chelsea XI that finished the game looked more like something out of the Carabao Cup. The starting line-up wasn't much better, and was then further affected by the injuries to Raheem Sterling and Christian Pulisic.
Recommended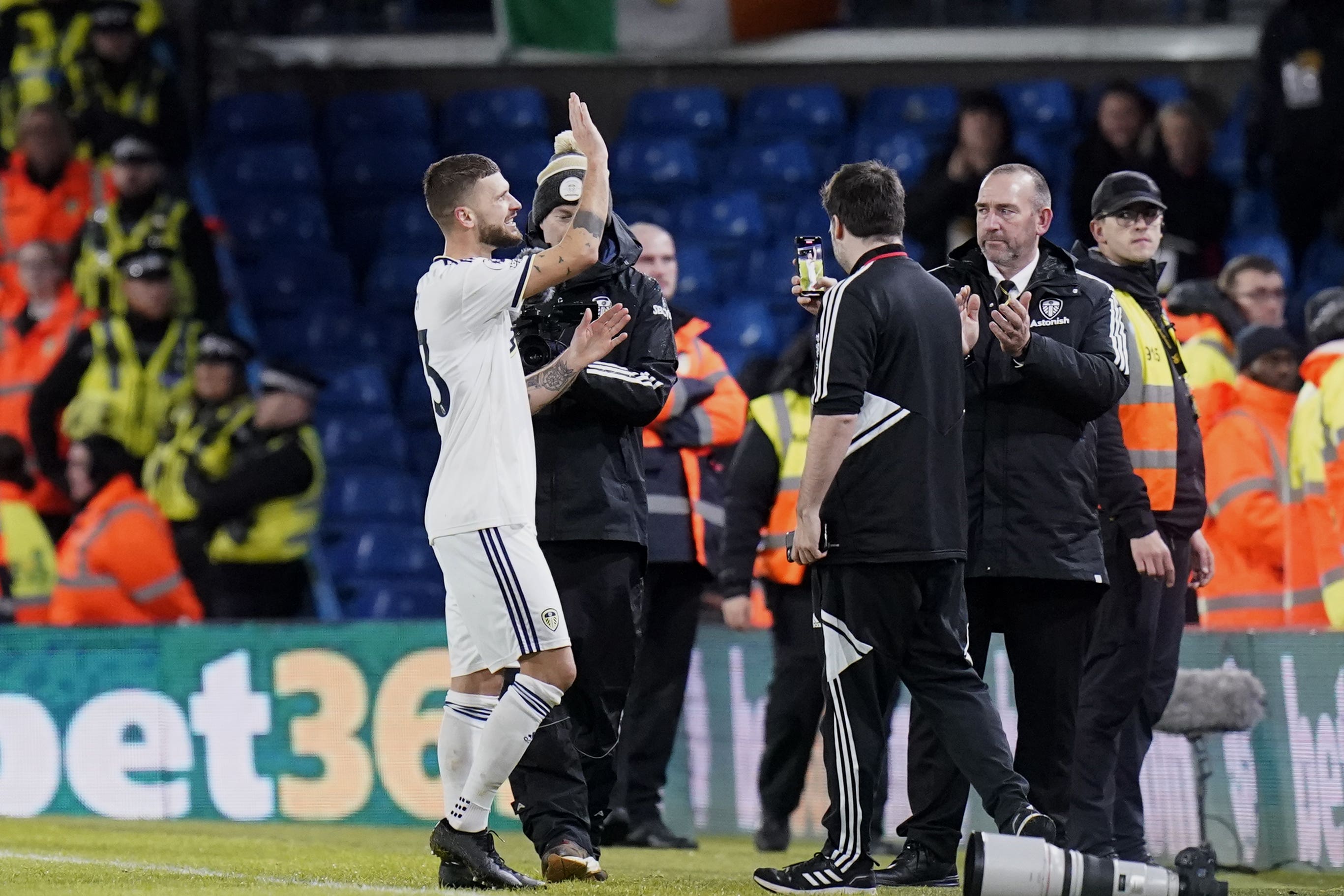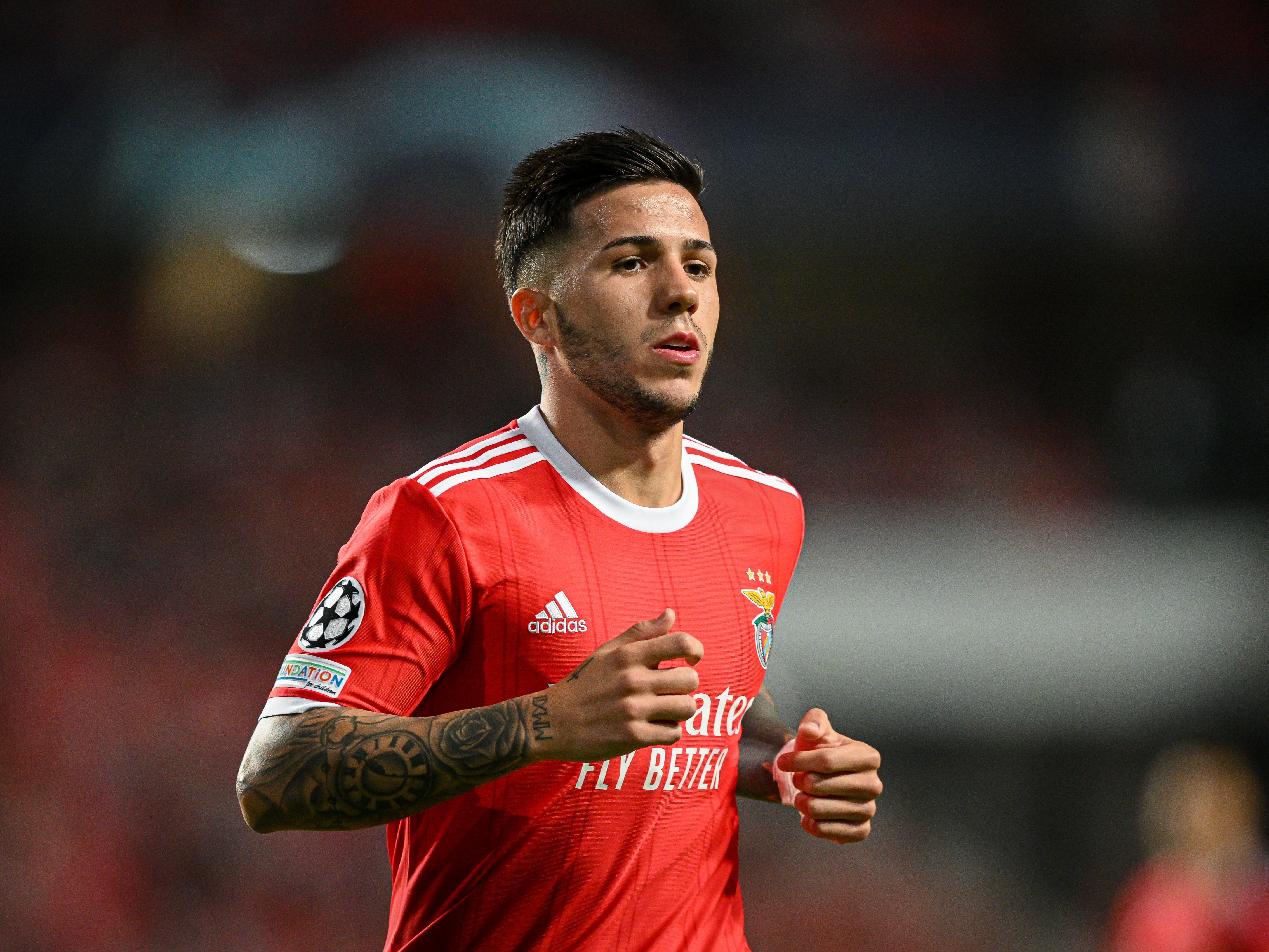 This is also why, despite lying 10th in the table, Potter is under no threat of losing his job. He is now missing 10 senior players. The new owners see this as a long-term project that will be built around the coach, and understand the problems of working with a mismatched squad built for several different managerial profiles.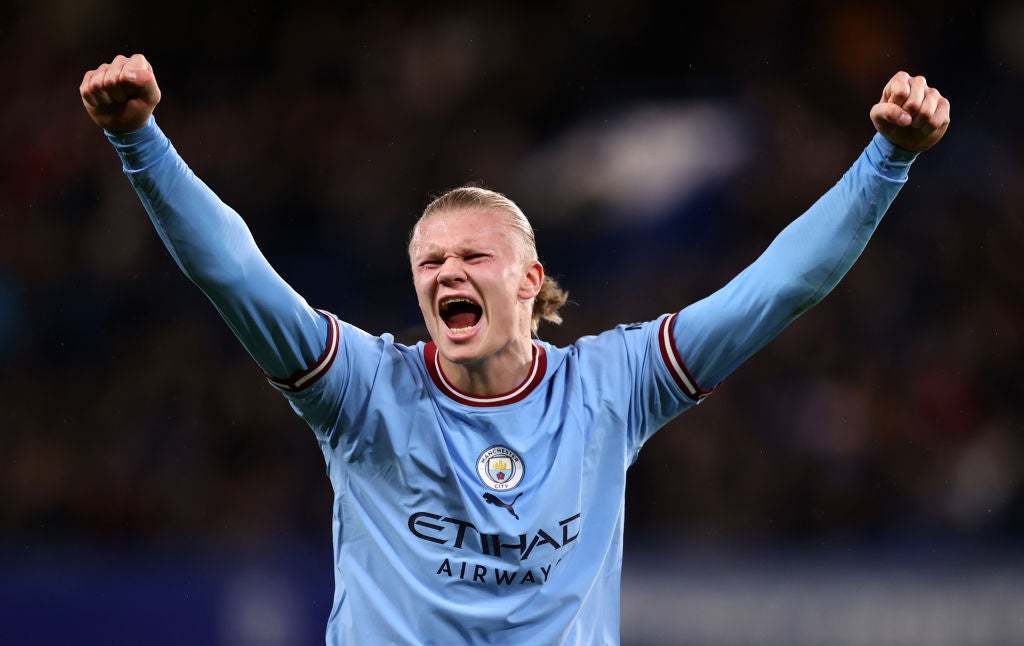 Haaland had a quiet night but celebrated a big win at Stamford Bridge
It could even be argued Potter showed more merit here, in how he put it up to Guardiola. The Catalan got his opening formation wrong, isolating most of his better players and leaving City so unusually static. There were no overlaps let alone overloads. There was a lot of nothing, especially touches from Erling Haaland. Kalidou Koulibaly marshalled him well.
The game wasn't won by one of the Norwegian's goals.
When you see him on the line, so intensively reacting to every little moment, it's impossible not to get the sense that this is how Guardiola prefers to win – by tactically taking on a coach like Potter, by little movements, by the metres of space that suddenly open up.
That's what happened with the winning goal.
Kevin De Bruyne, who had been poor and barely finding City players with his passes, suddenly found enough space for Grealish.
The England forward crossed brilliantly, and there was Mahrez going in assertively just as Kepa looked so meek.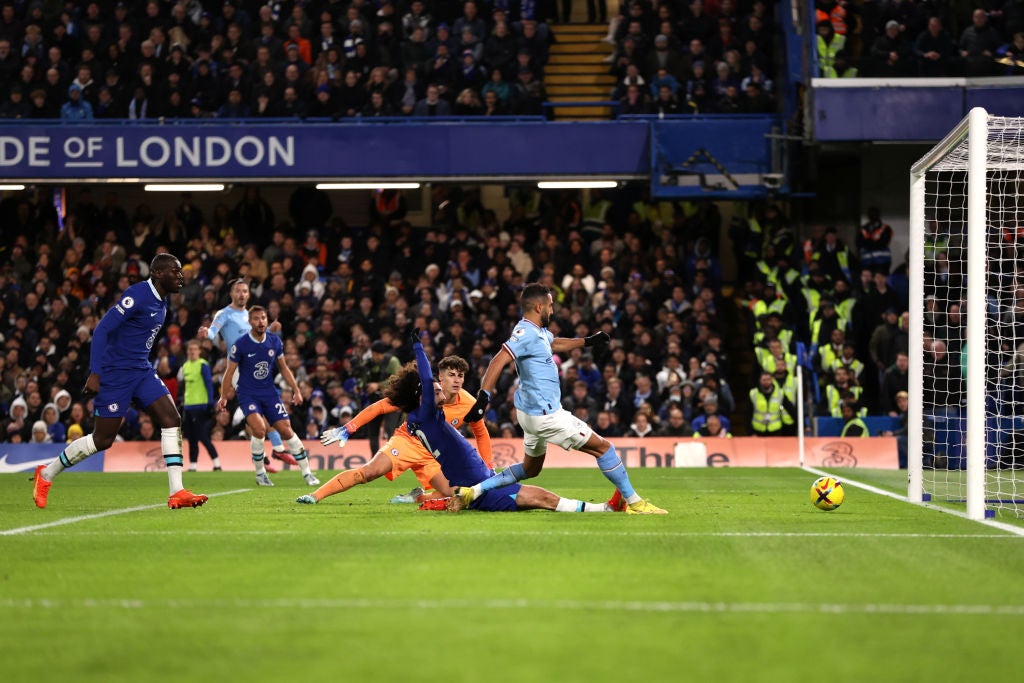 Riyad Mahrez beats Marc Cucurella to Jack Grealish's cross
Potter was forced into even more changes, although this was due to the flow of the game rather than injuries.
Both Hall and Omari Hutchinson were introduced at the same time, the duo's combined age still a few months younger than that of Thiago Silva.
Chelsea did up it. Hall again looked impressive. He burst through City's backline with his own impetus late on, flashing a shot over. It got so nervous for Guardiola he reacted by bringing on a defensive midfielder in Kalvin Phillips.
The City manager patted his backside as he went on, the Chelsea crowd responding with predictable chants given Guardiola's comments about his weight.
To look at Phillips from the line, and see how fit he looks, you can see these managers deal in the smallest margins.
That's what turned this game, to also cut the gap to Arsenal.
City weren't brilliant and there are clearly still issues in this team. That doesn't mean they can't look like champions, though.
Recommended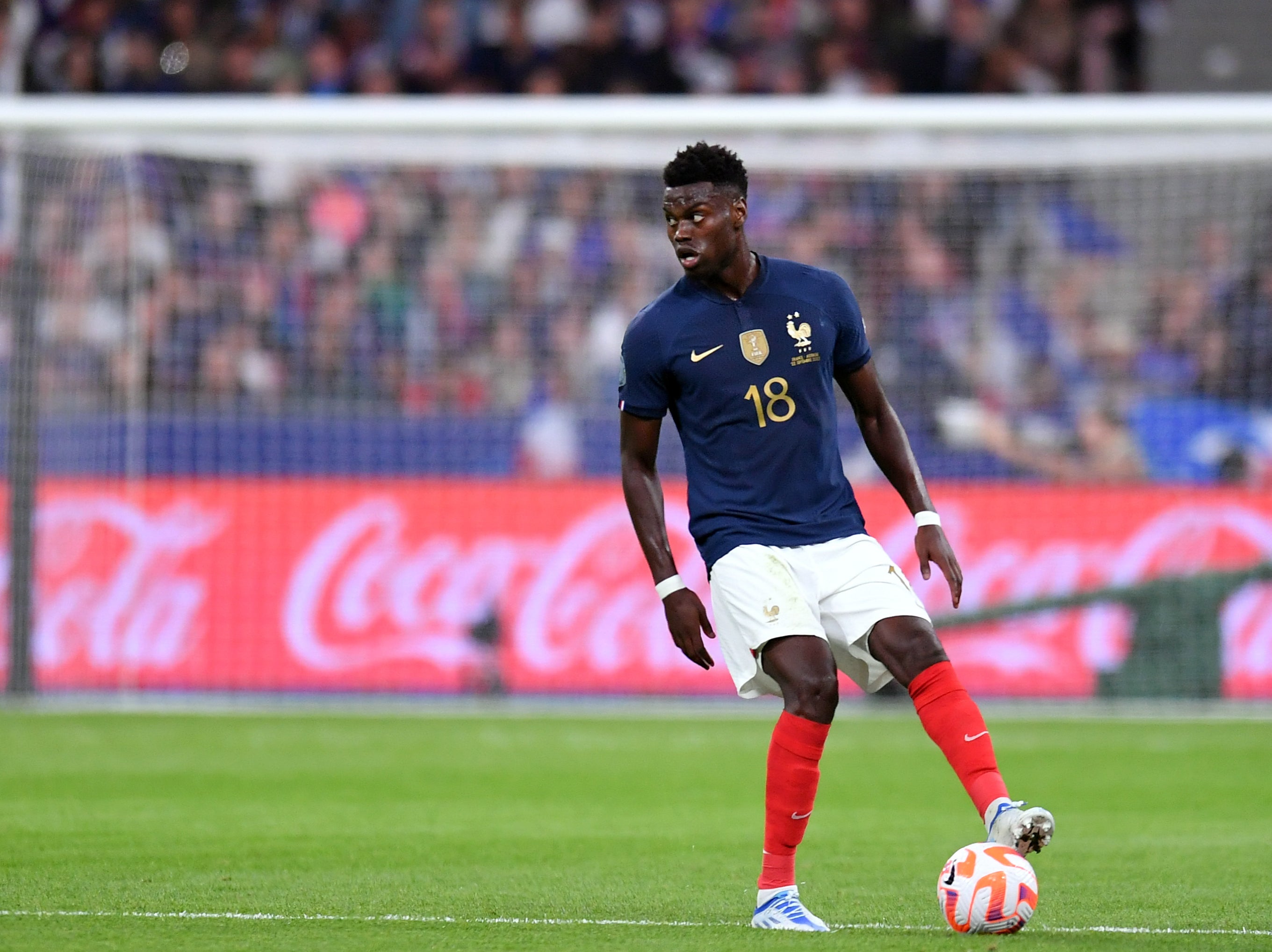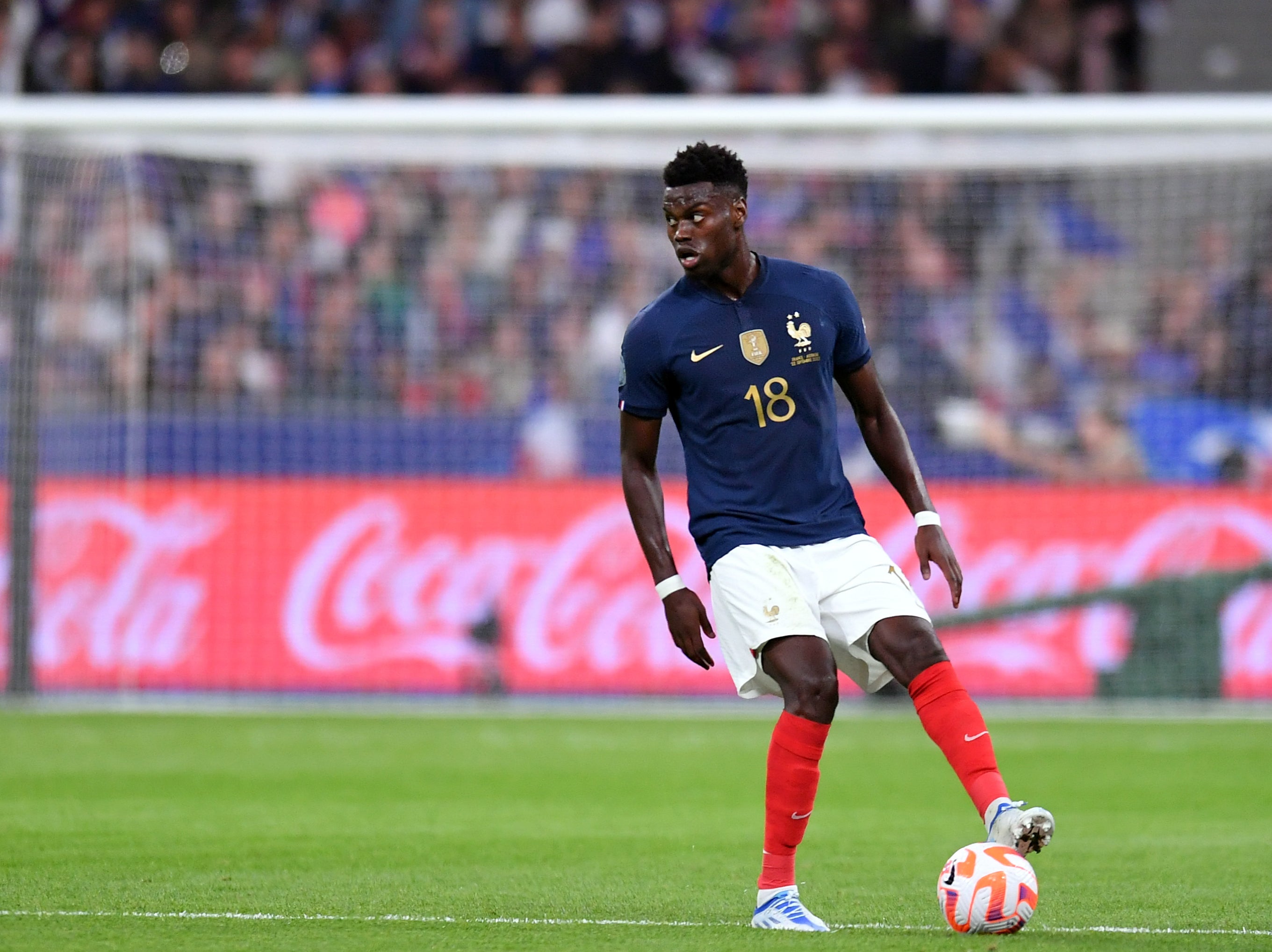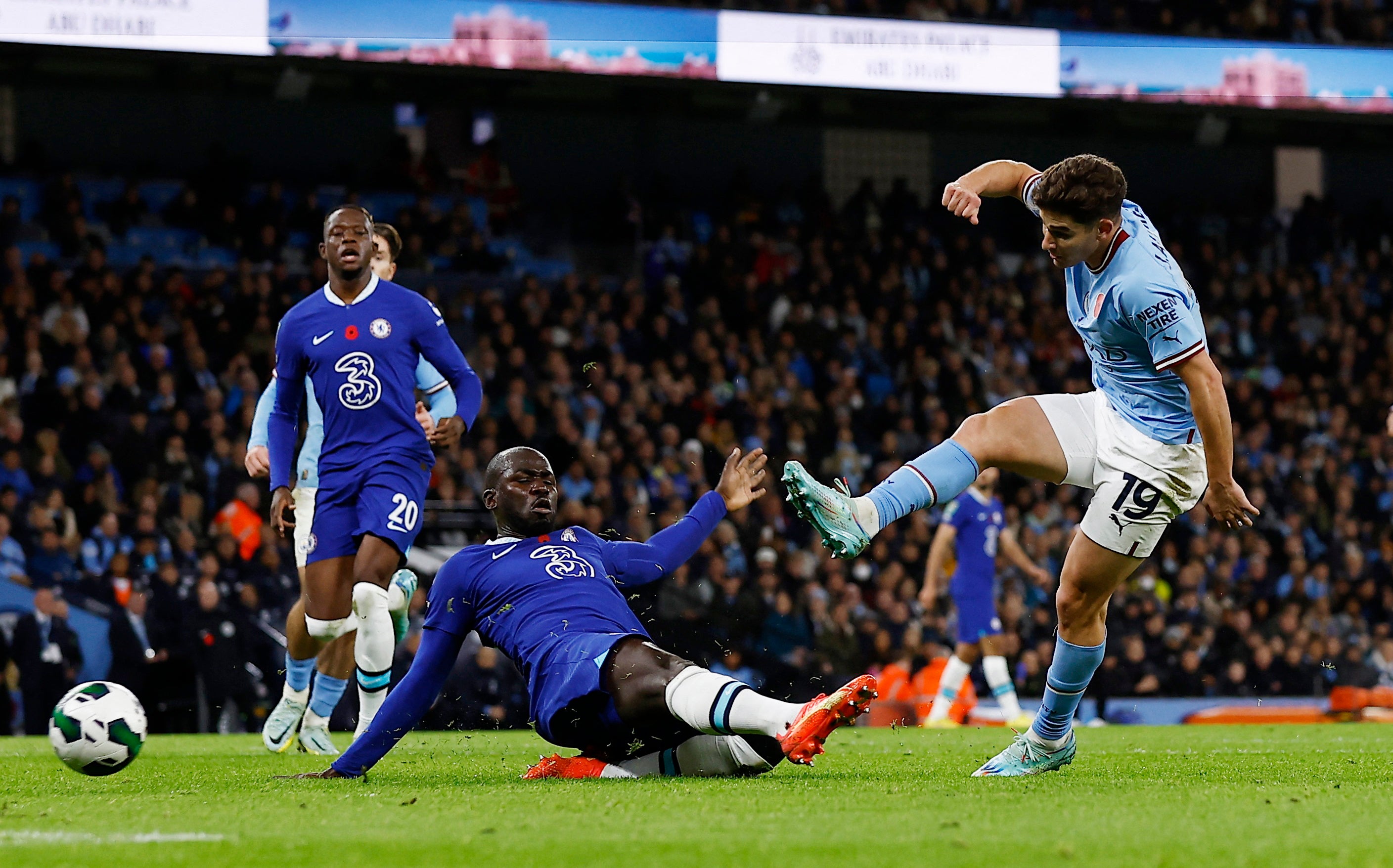 The next few weeks will tell a lot. Both of the top two play Manchester United and Tottenham Hotspur, with the race suddenly looking that bit tighter.
It's not where titles are won. It is, like this game, where surges are set off.
Source: Read Full Article