Netherlands manager Ronald Koeman has confirmed acting as an advisor to a group including Dennis Bergkamp, Henrik Larsson and Dirk Kuyt as they sought to complete a takeover of League One club Wycombe Wanderers.
Reports said the trio put in a bid for the club earlier this year but the Wycombe board opted to go in another direction.
However, a fresh bid could be made if a deal to sell the club to American businessman Rob Couhig falls through.
We'll tell you what's true. You can form your own view.
From
15p
€0.18
$0.18
USD 0.27
a day, more exclusives, analysis and extras.
Speaking ahead of Thursday's Euro 2020 qualifier against Northern Ireland, Koeman confirmed offering advice on the deal and said he remained available if it is revived.
"I don't know how close that is," the ex-Everton and Southampton manager said.

English football's most popular kits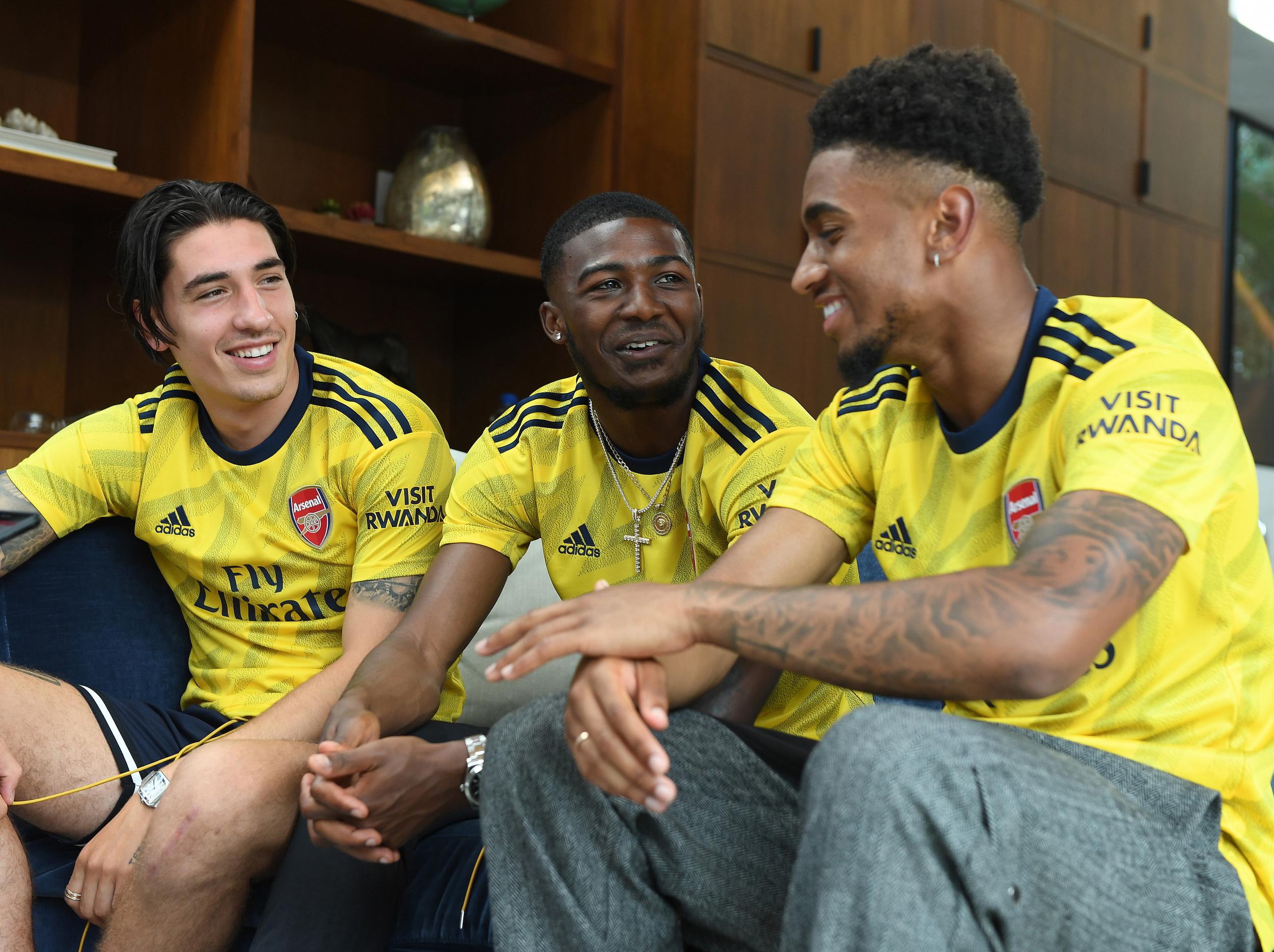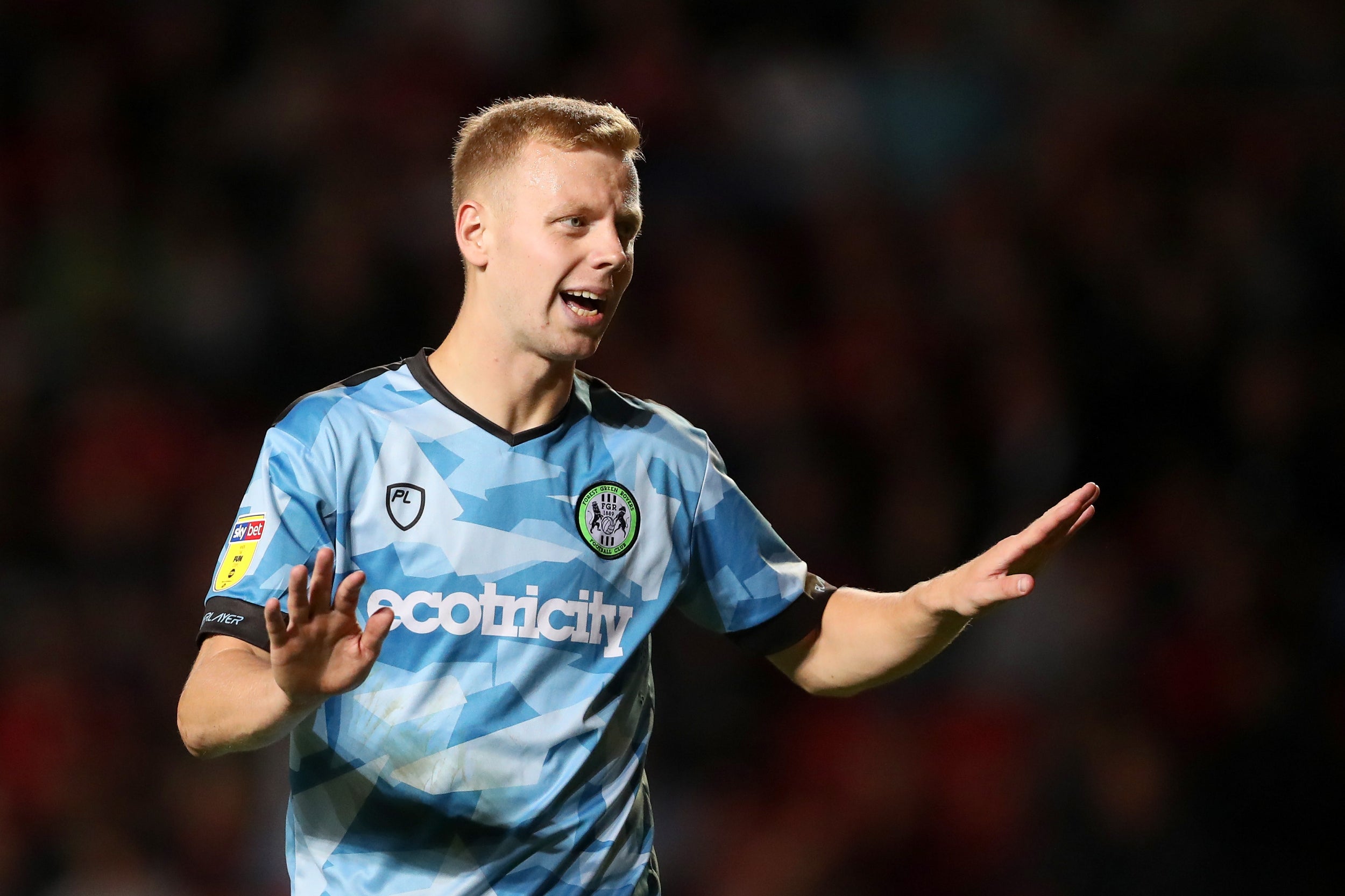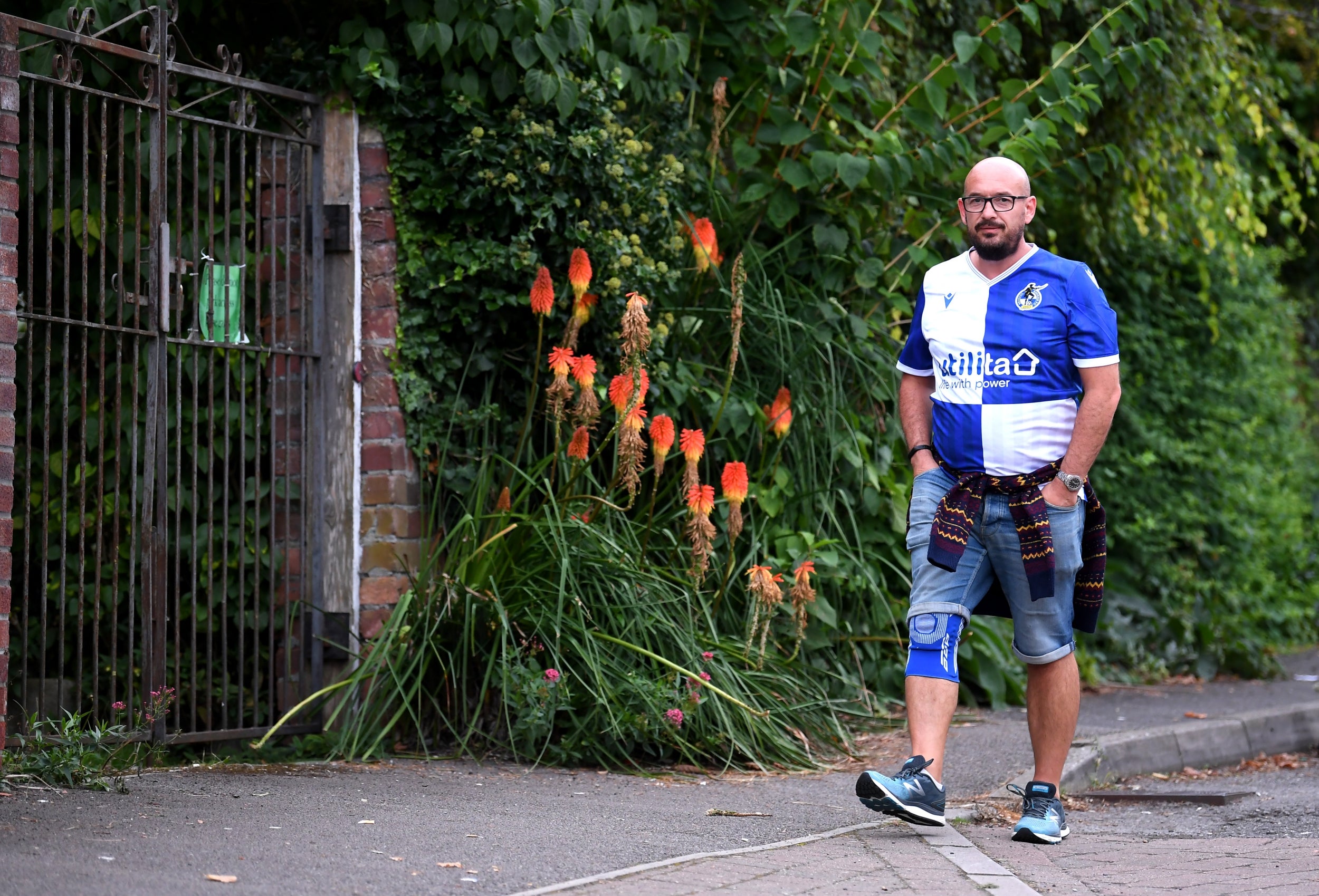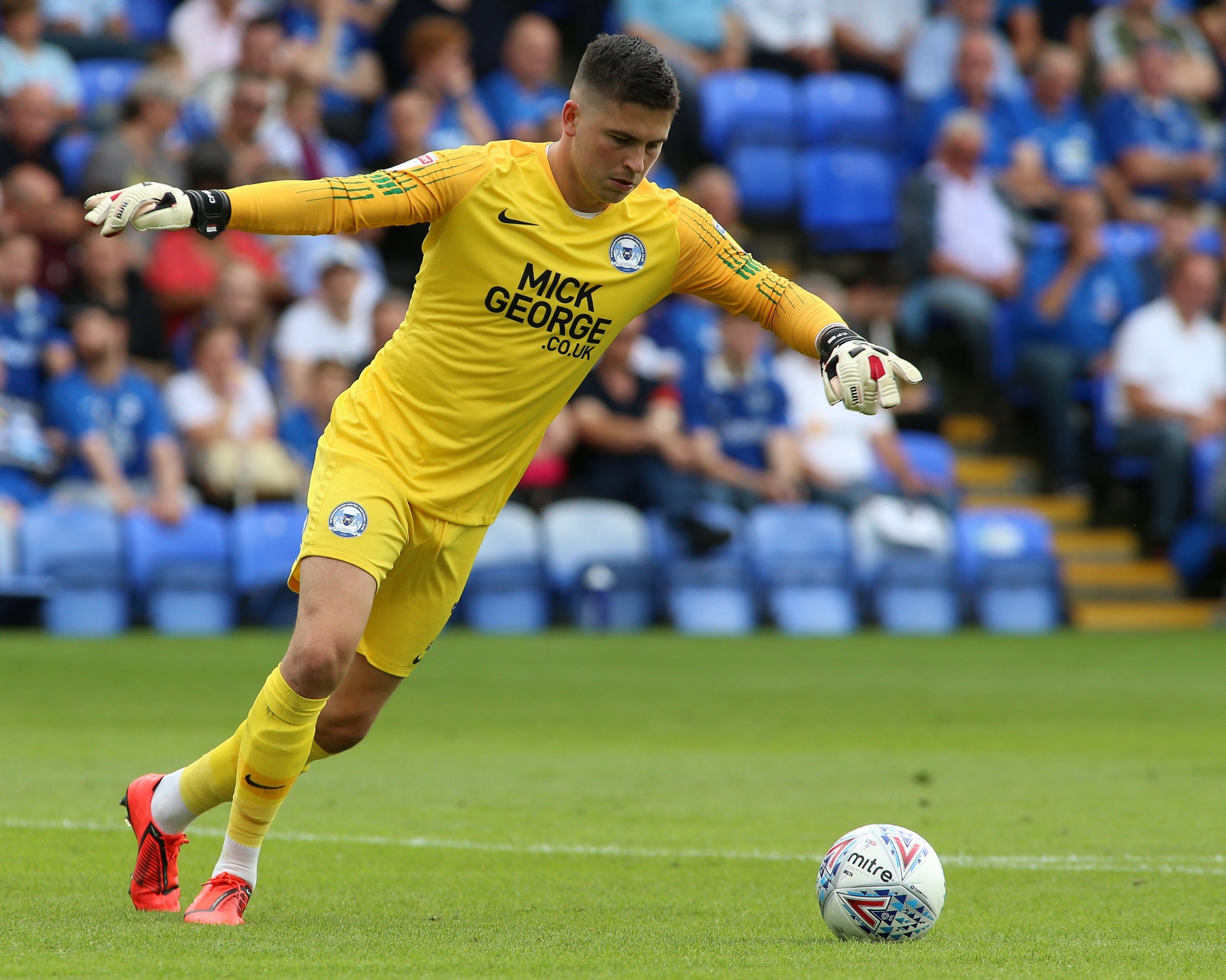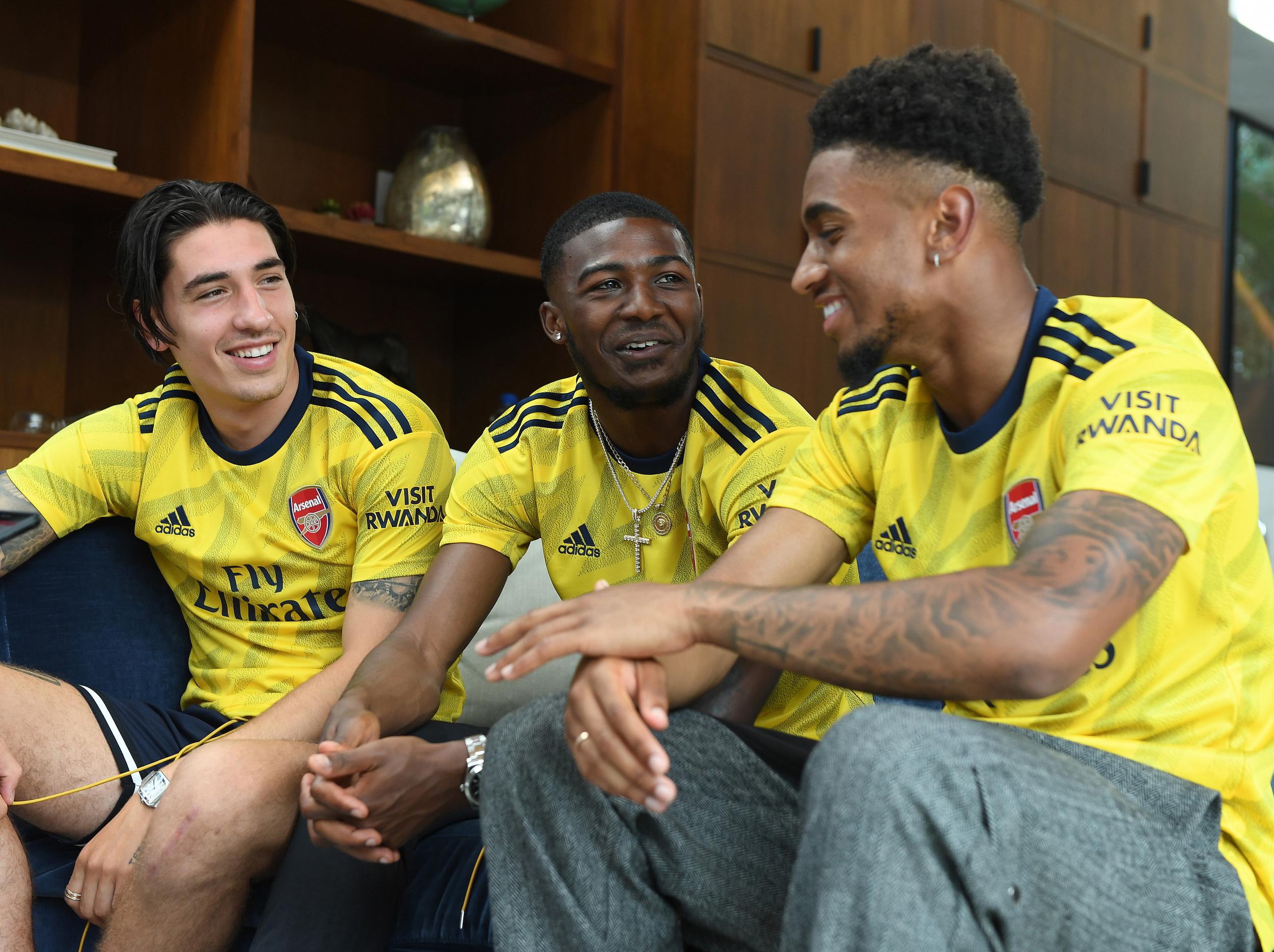 1/92

English football's most popular kits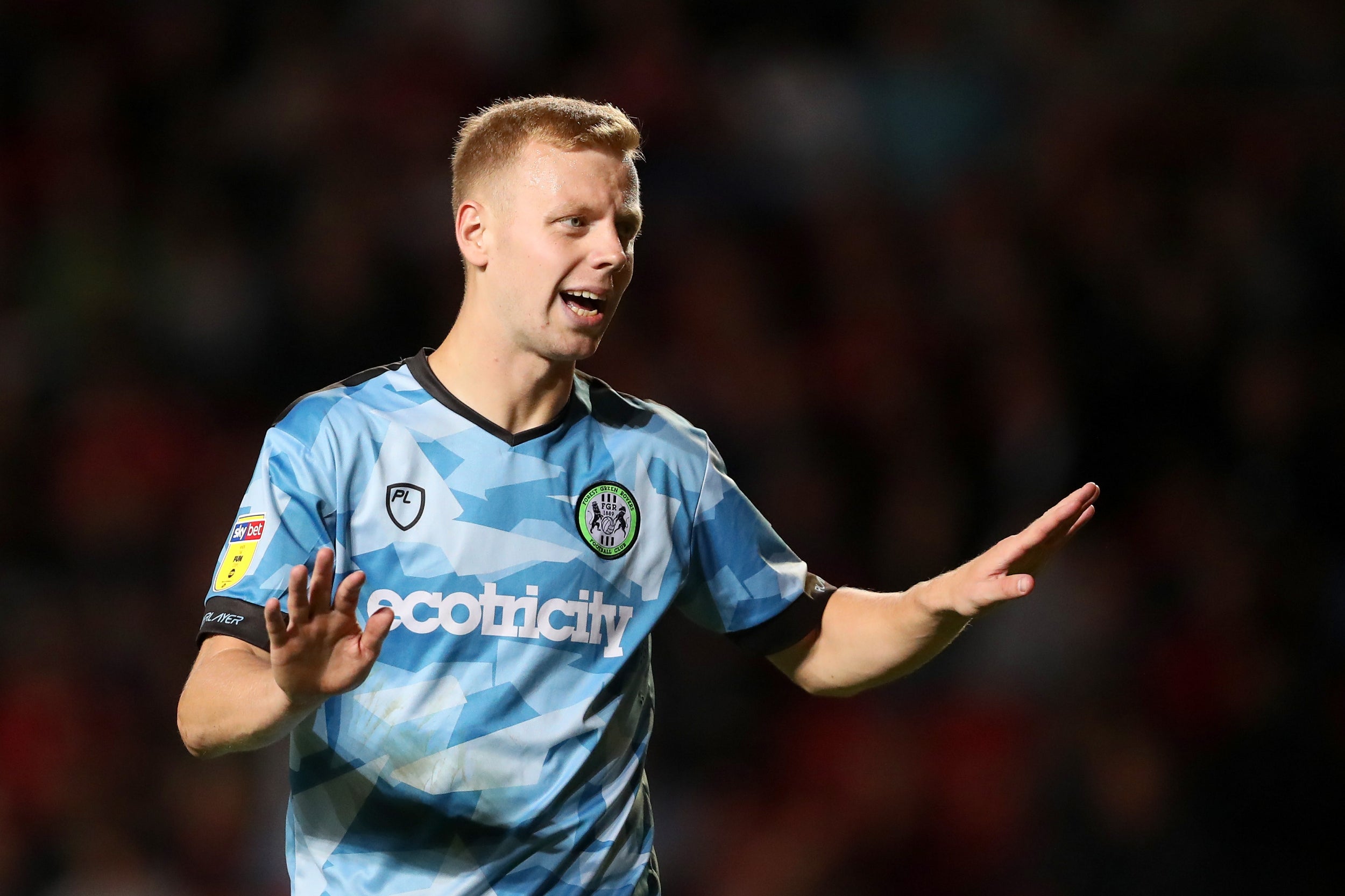 2/92

91. Forest Green Rovers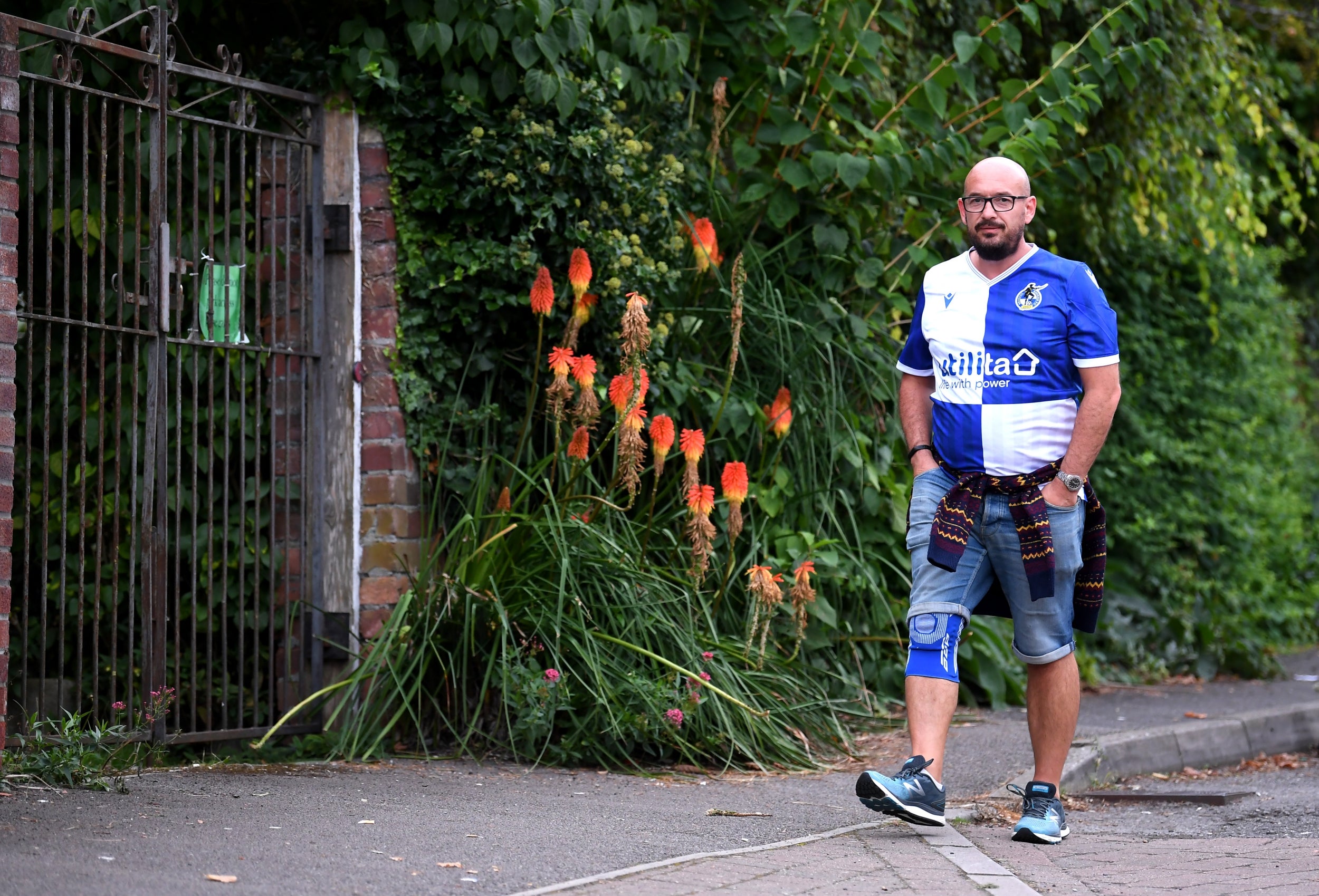 3/92

90. Bristol Rovers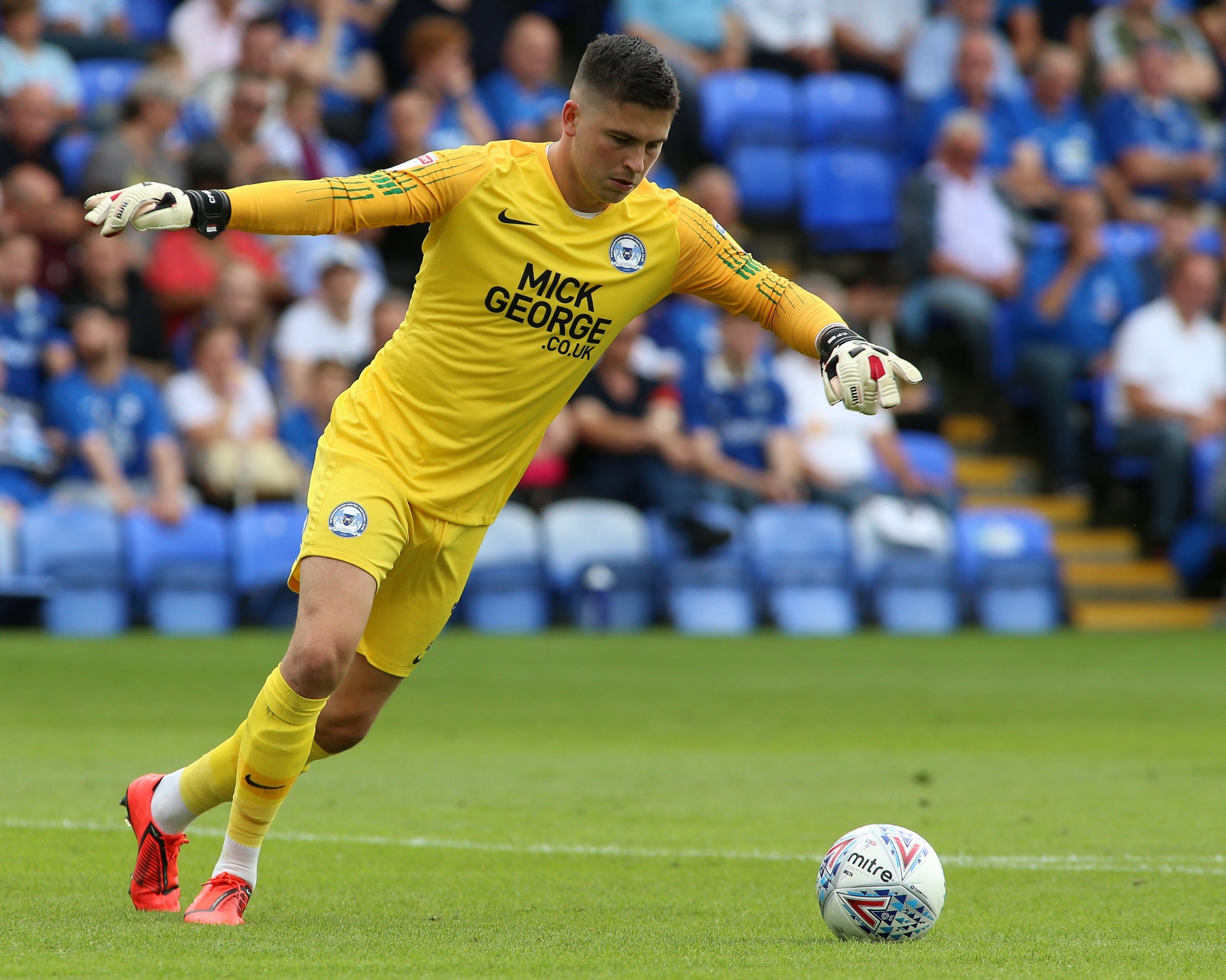 4/92

89. Peterborough United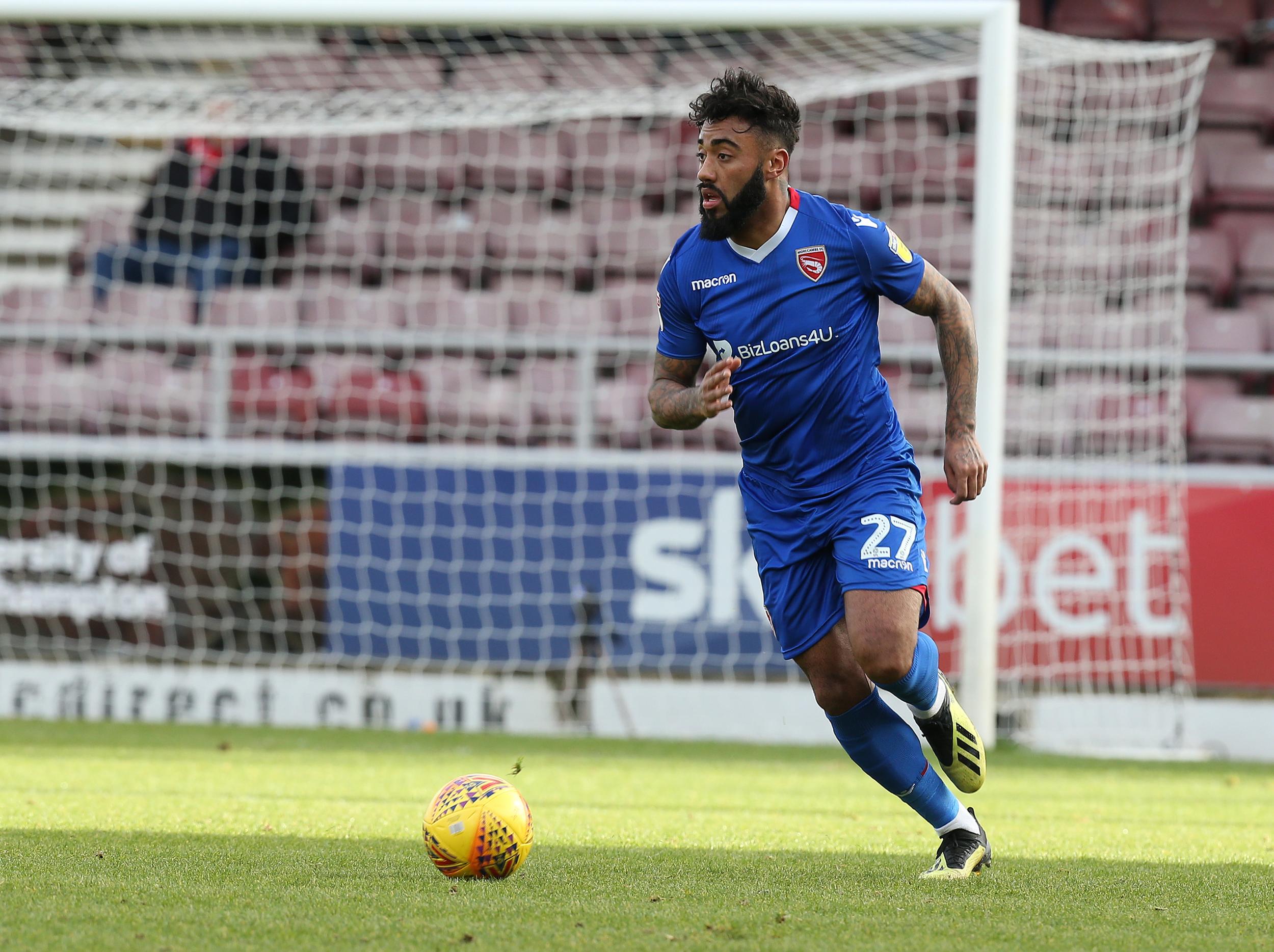 5/92

88. Morecambe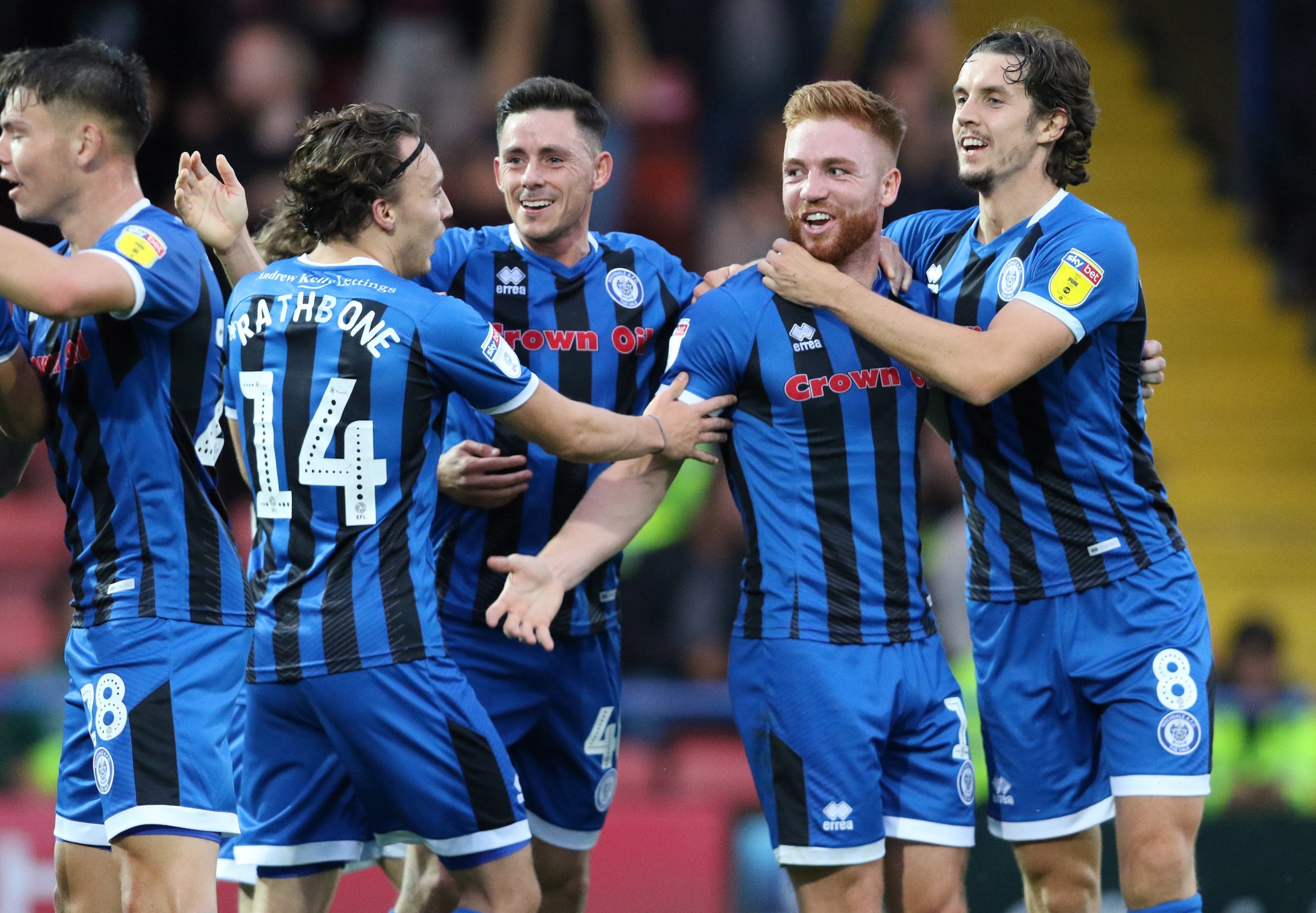 6/92

87. Rochdale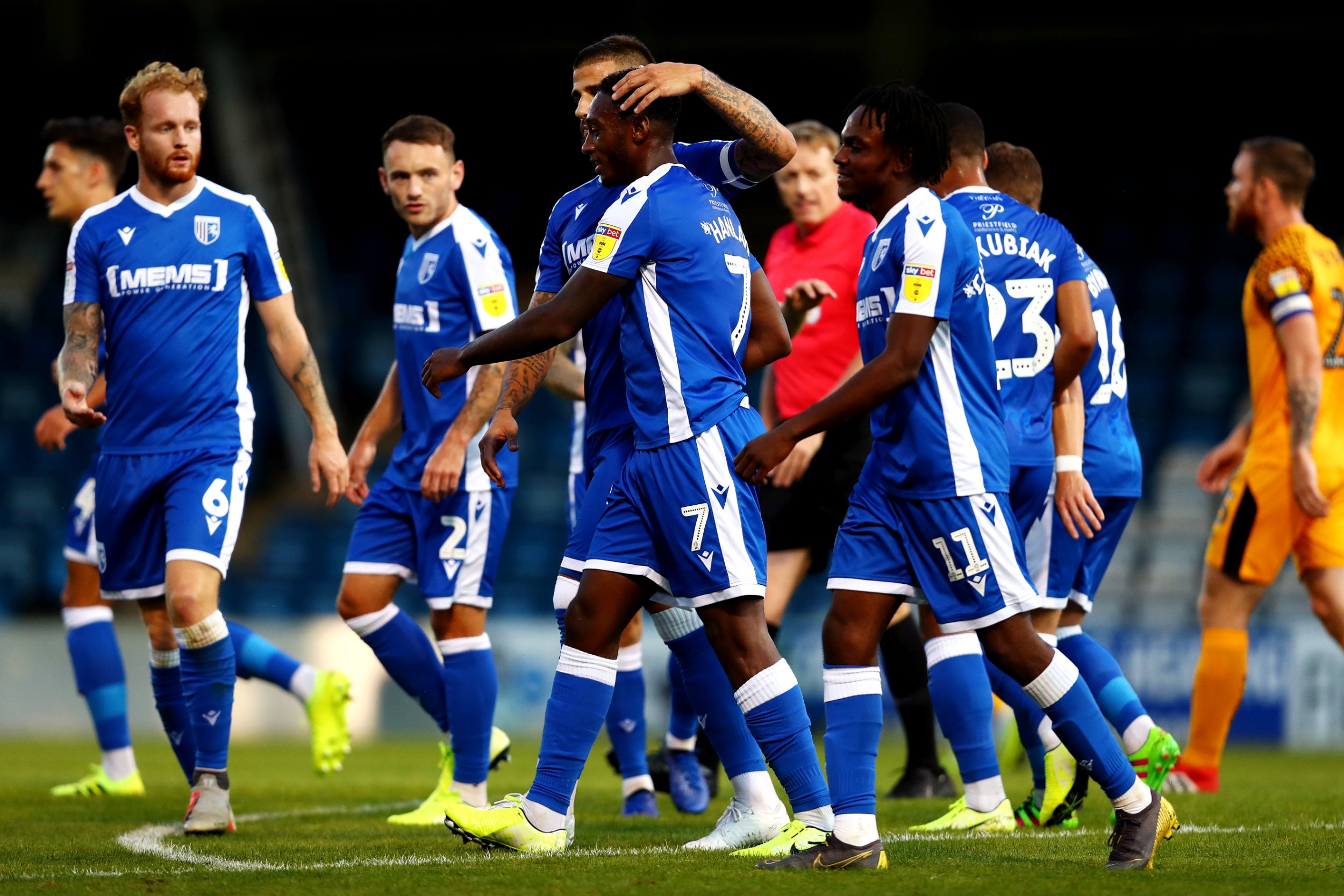 7/92

86. Gillingham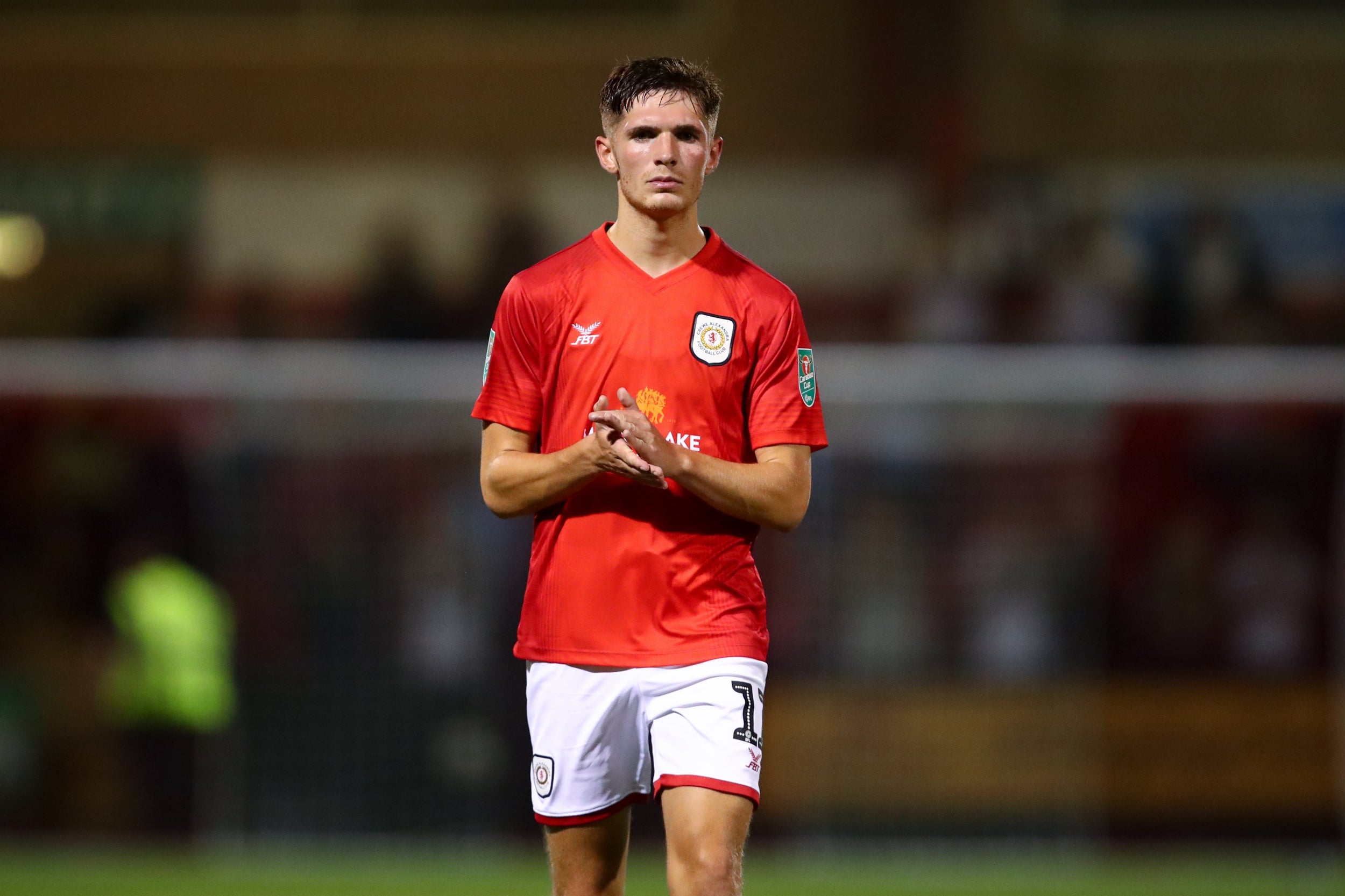 8/92

85. Crewe Alexander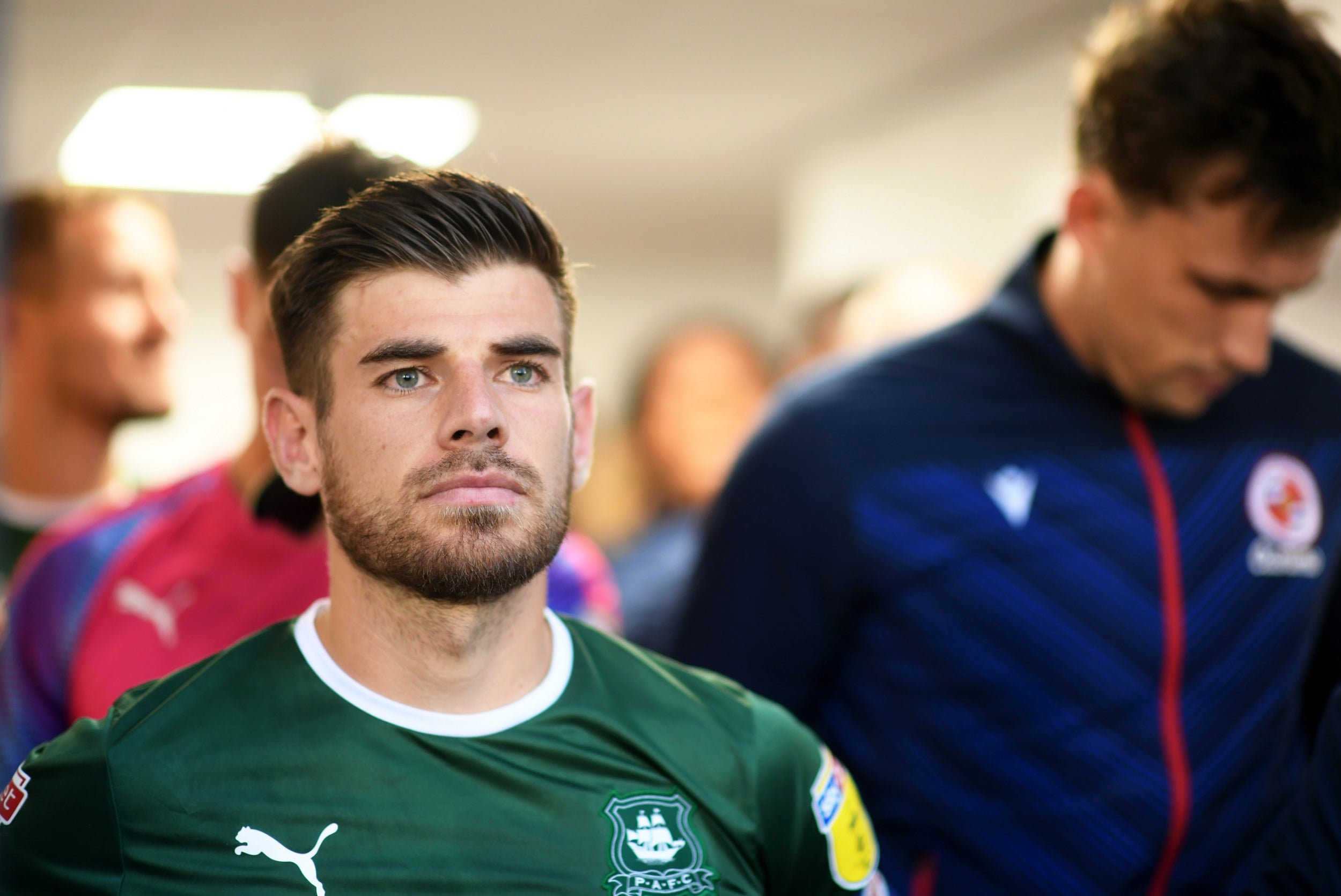 9/92

84. Plymouth Argyle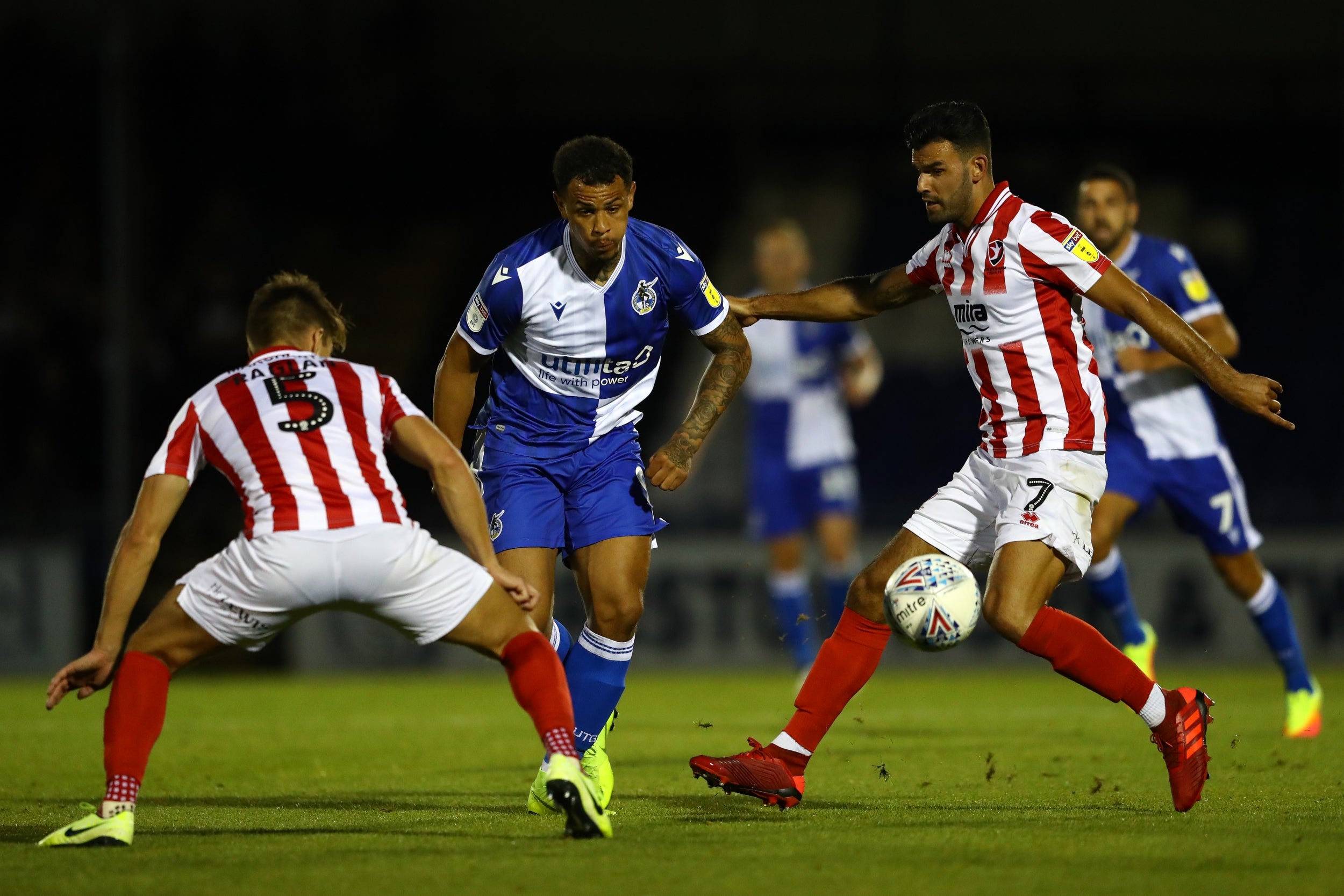 10/92

83. Cheltenham Town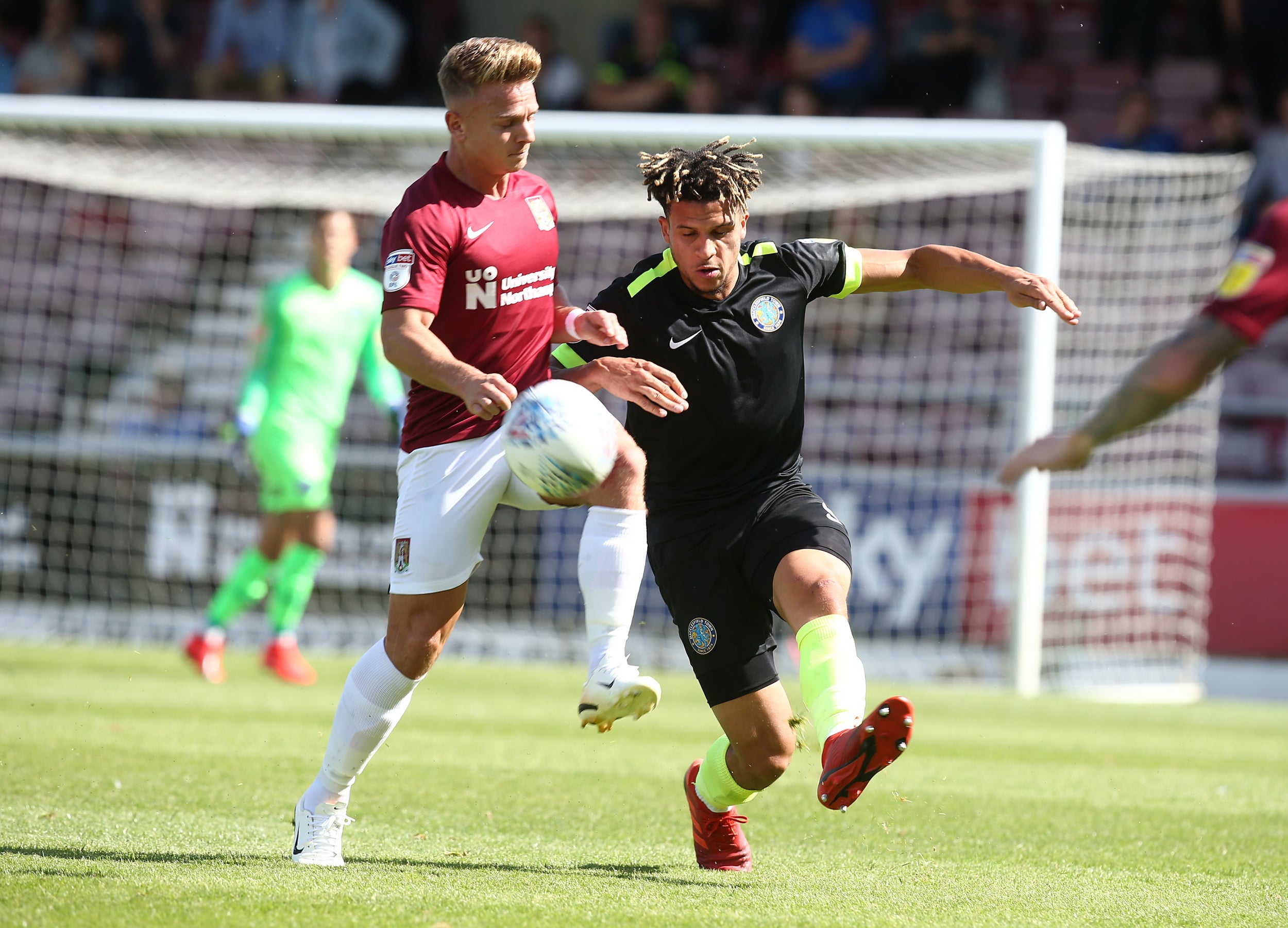 11/92

82. Macclesfield Town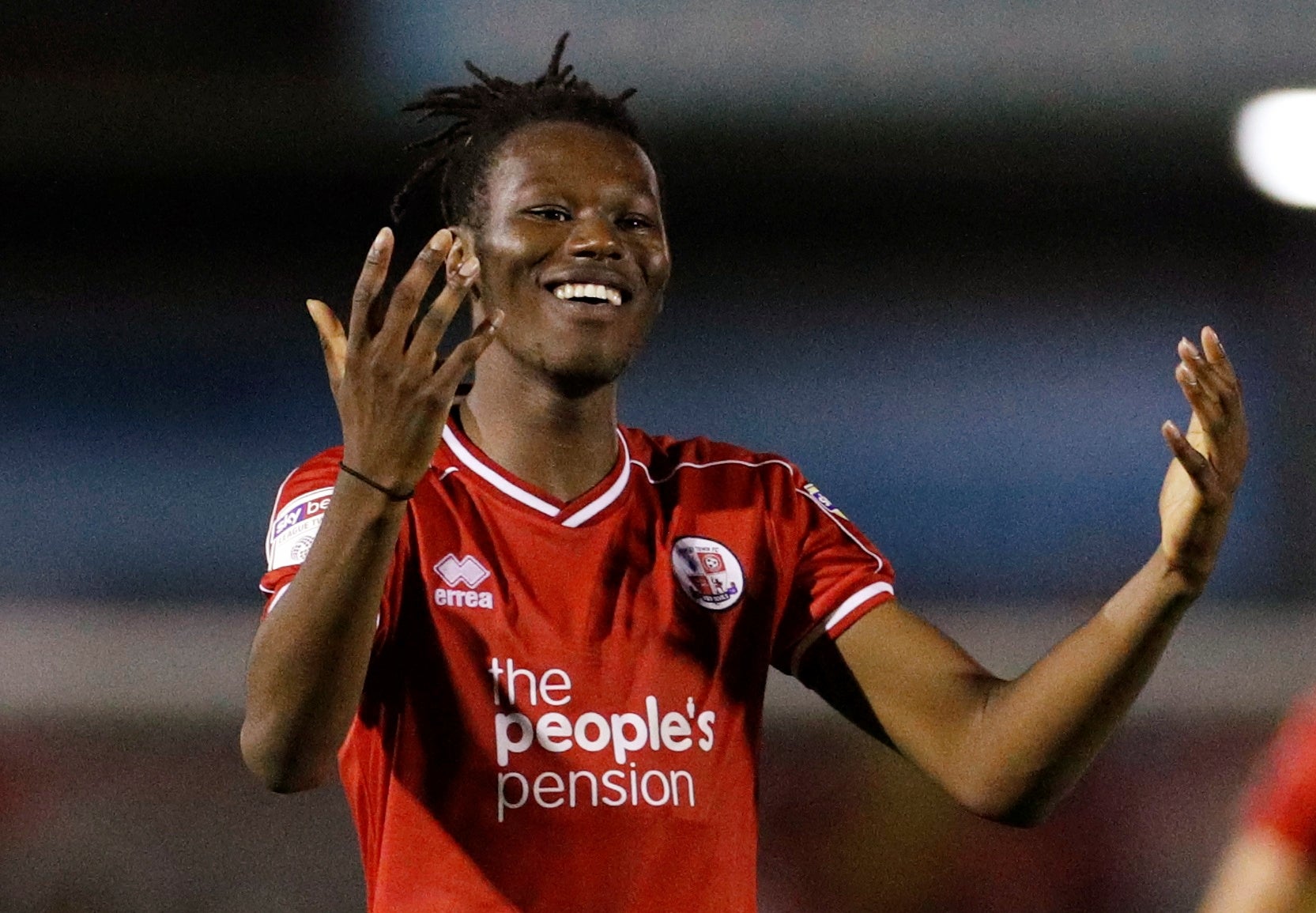 12/92

81. Crawley Town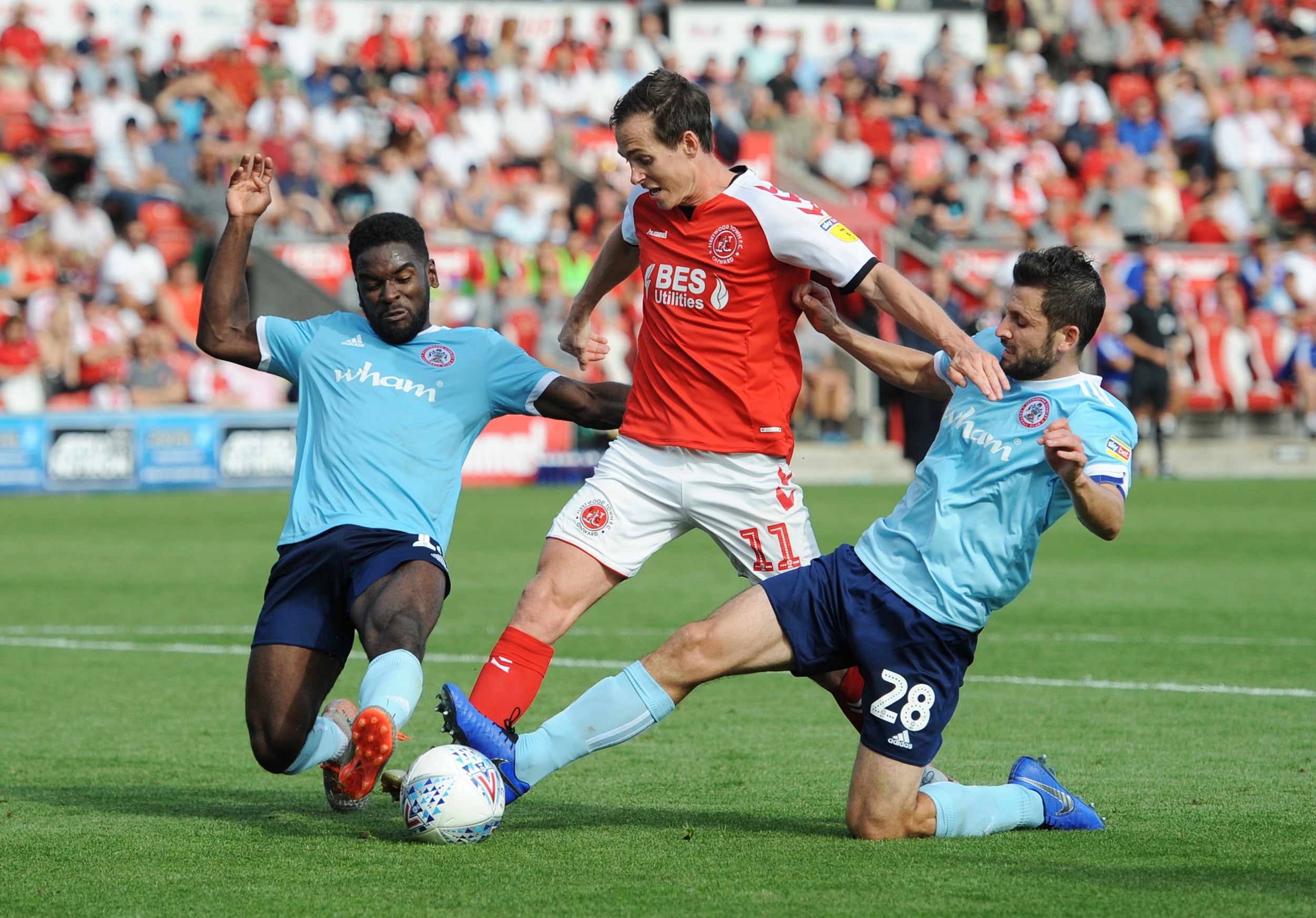 13/92

80. Fleetwood Town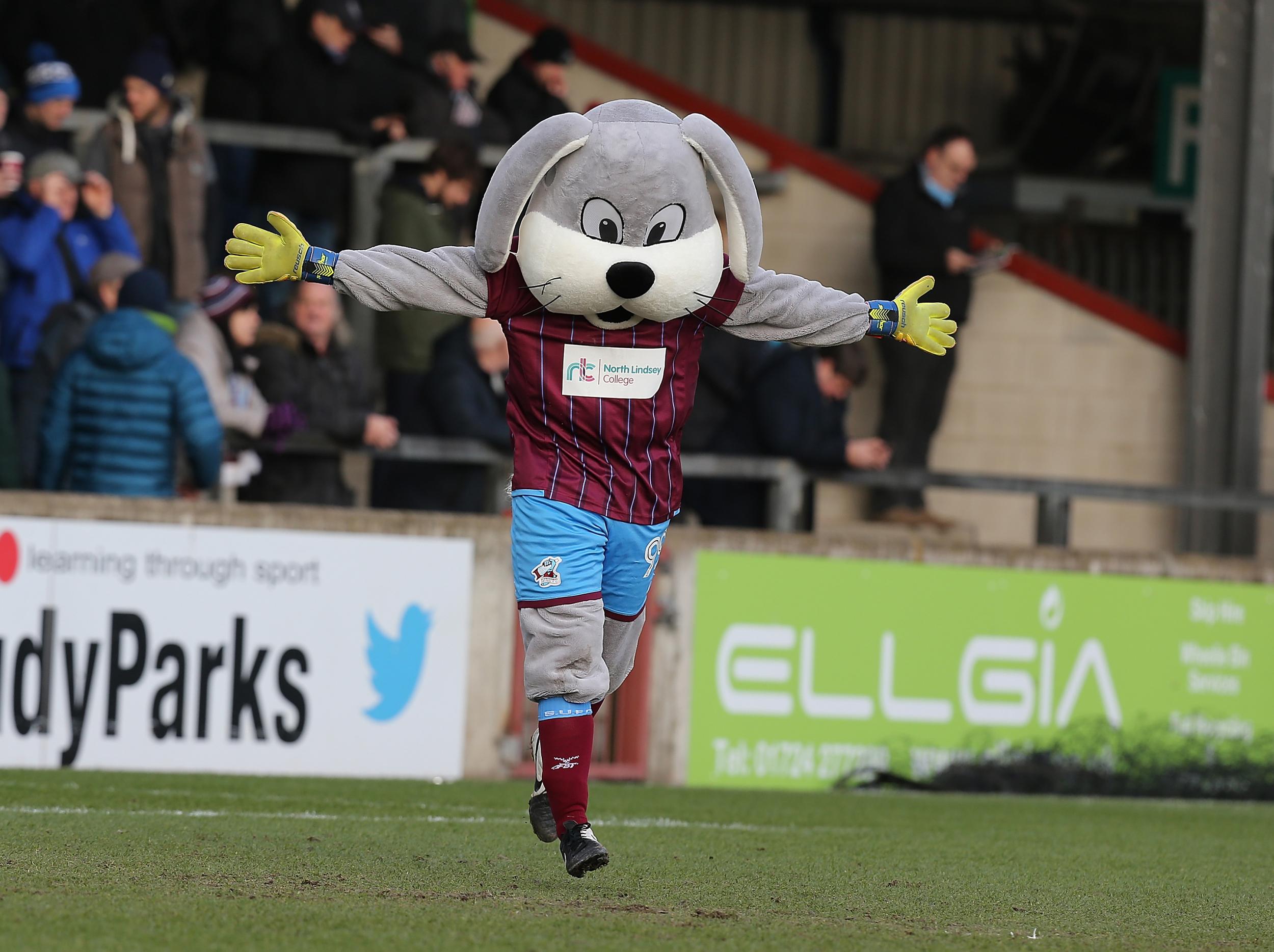 14/92

79. Scunthorpe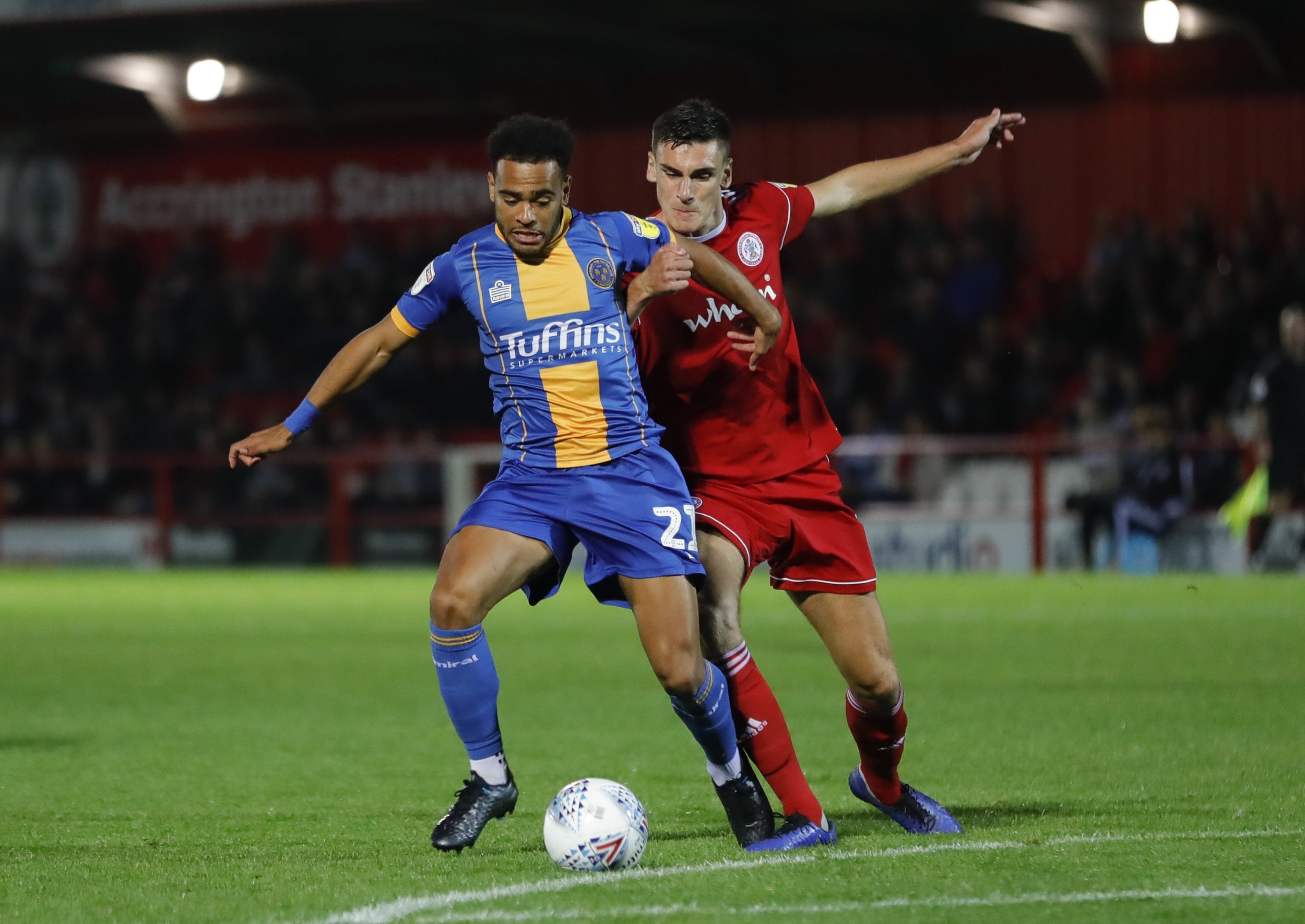 15/92

78. Shrewsbury Town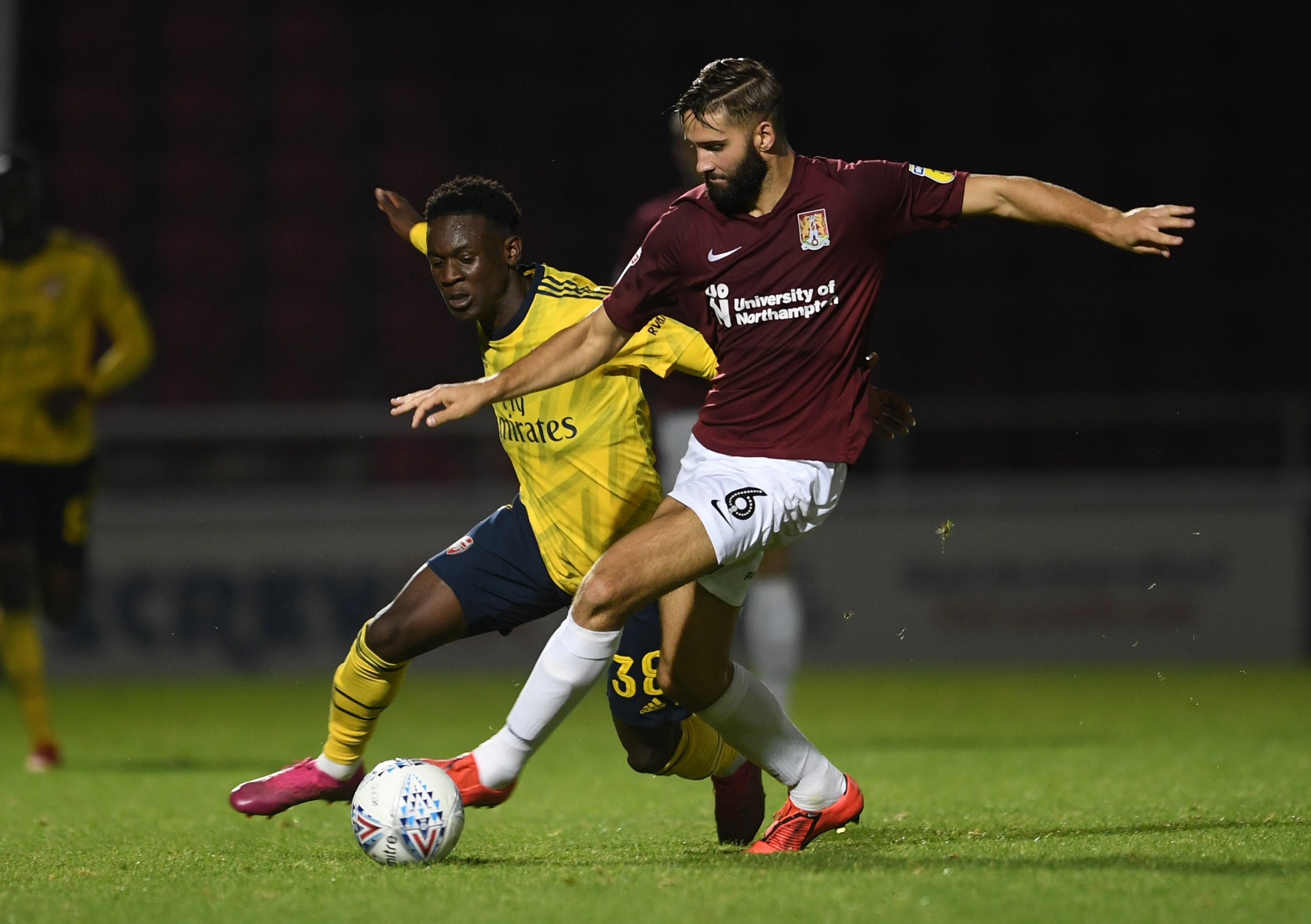 16/92

77. Northampton Town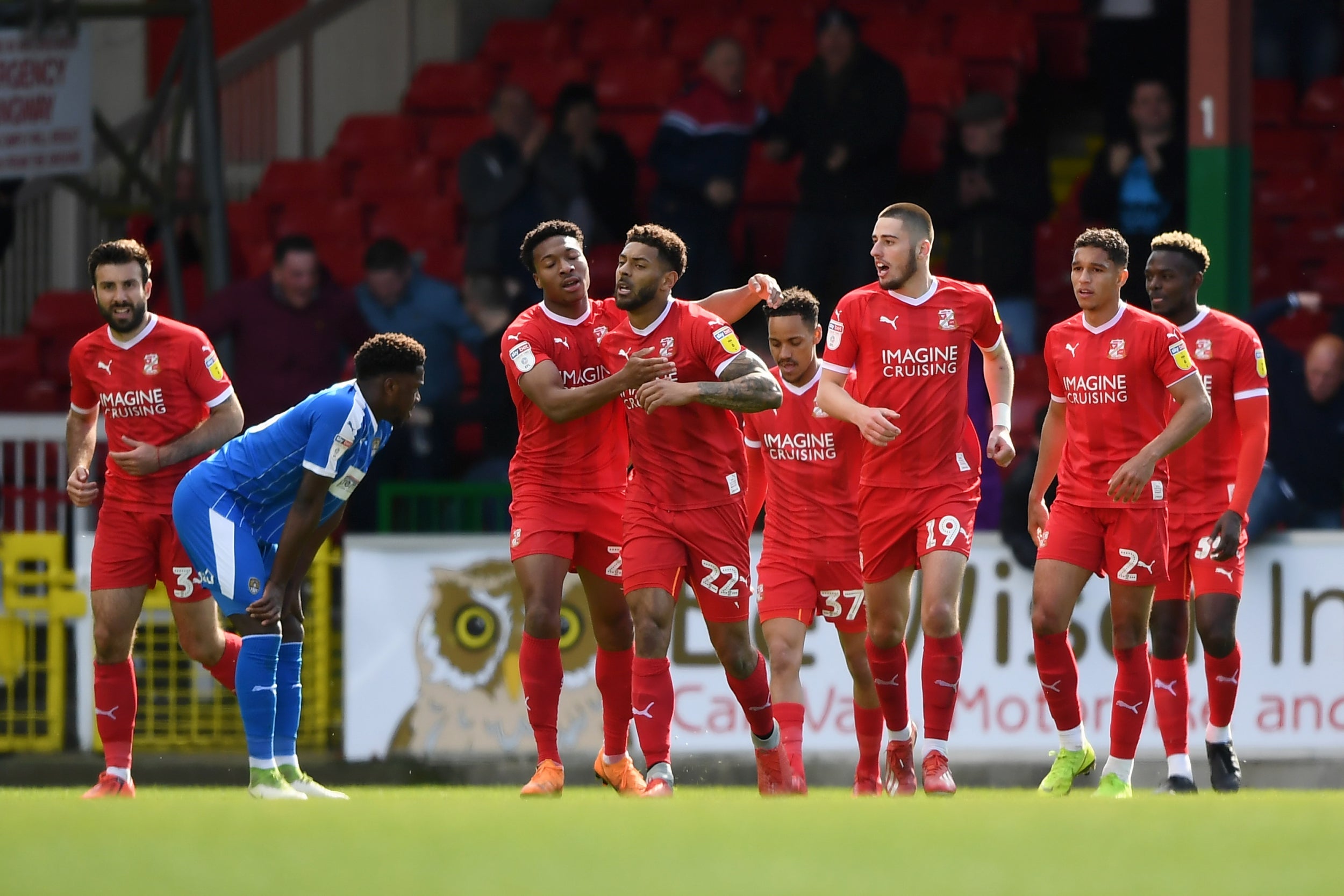 17/92

76. Swindon Town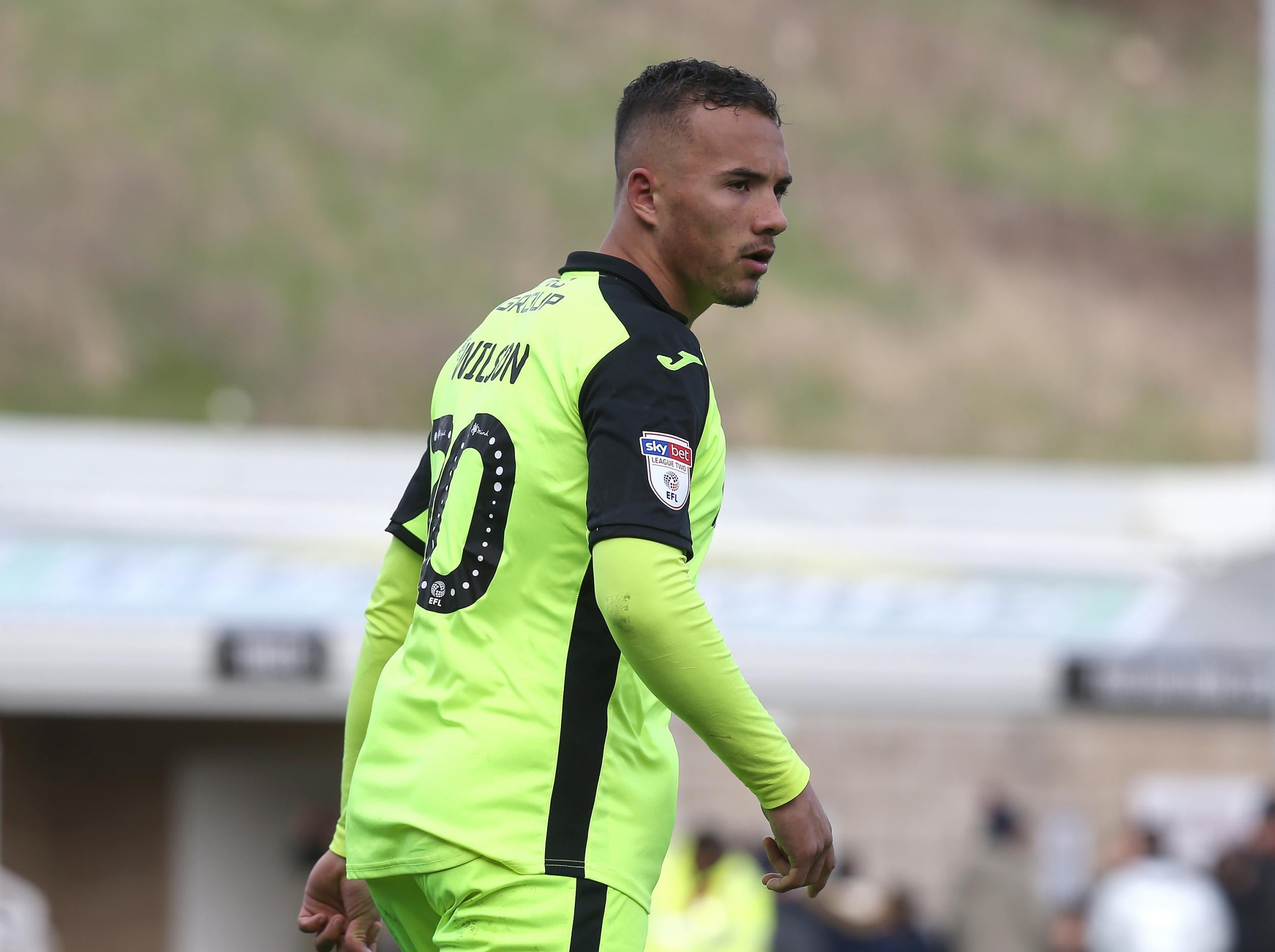 18/92

75. Exeter City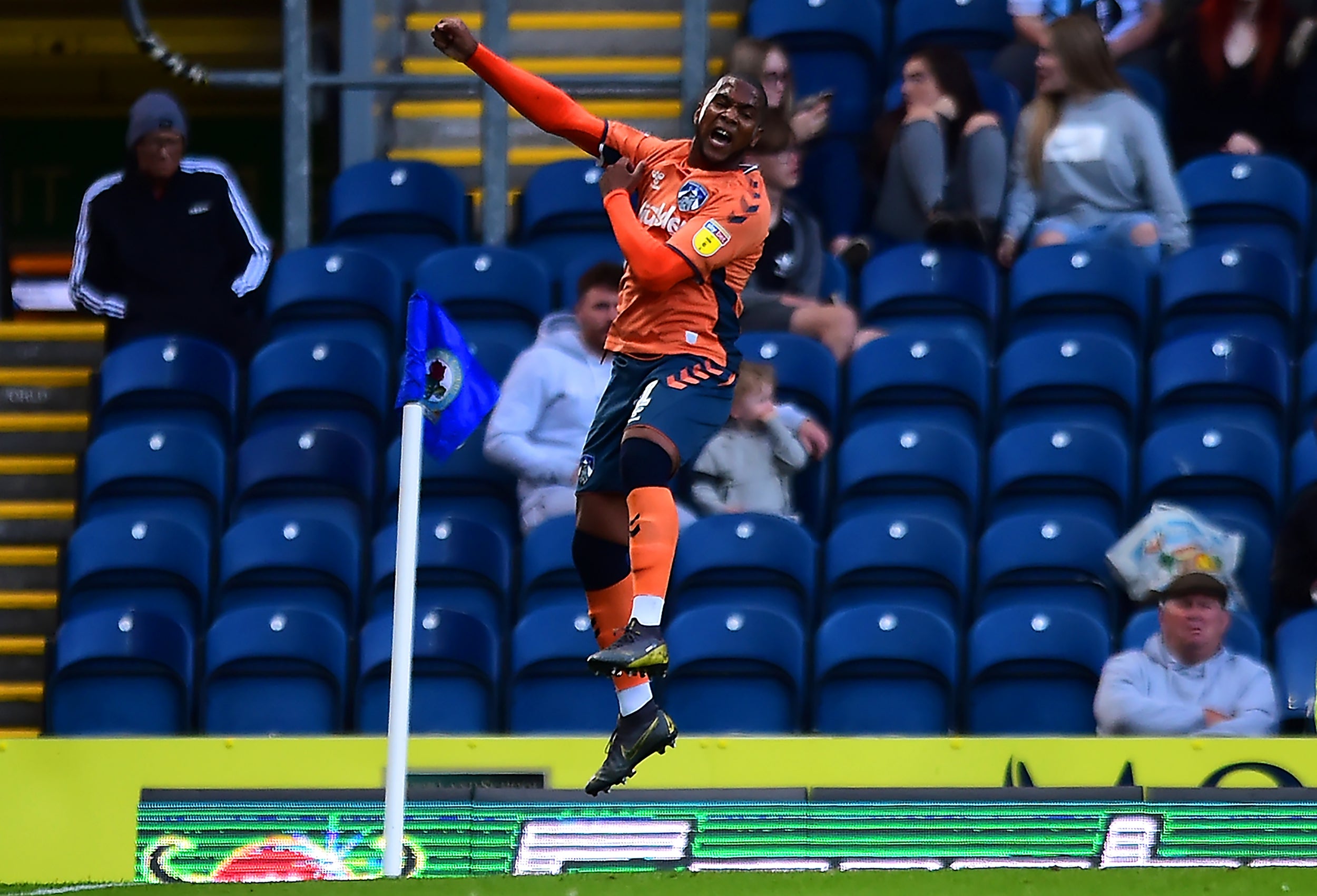 19/92

74. Oldham Athletic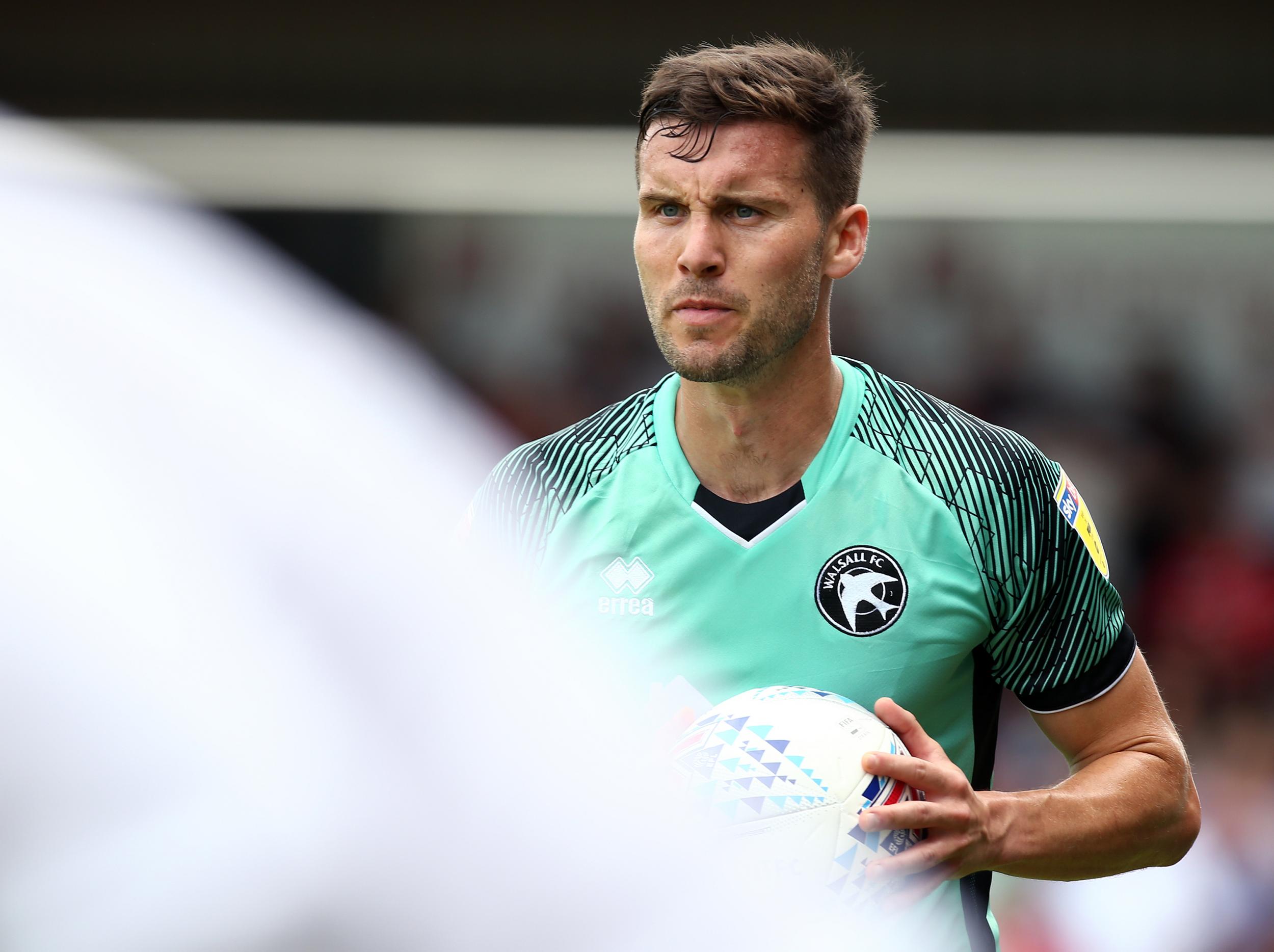 20/92

73. Walsall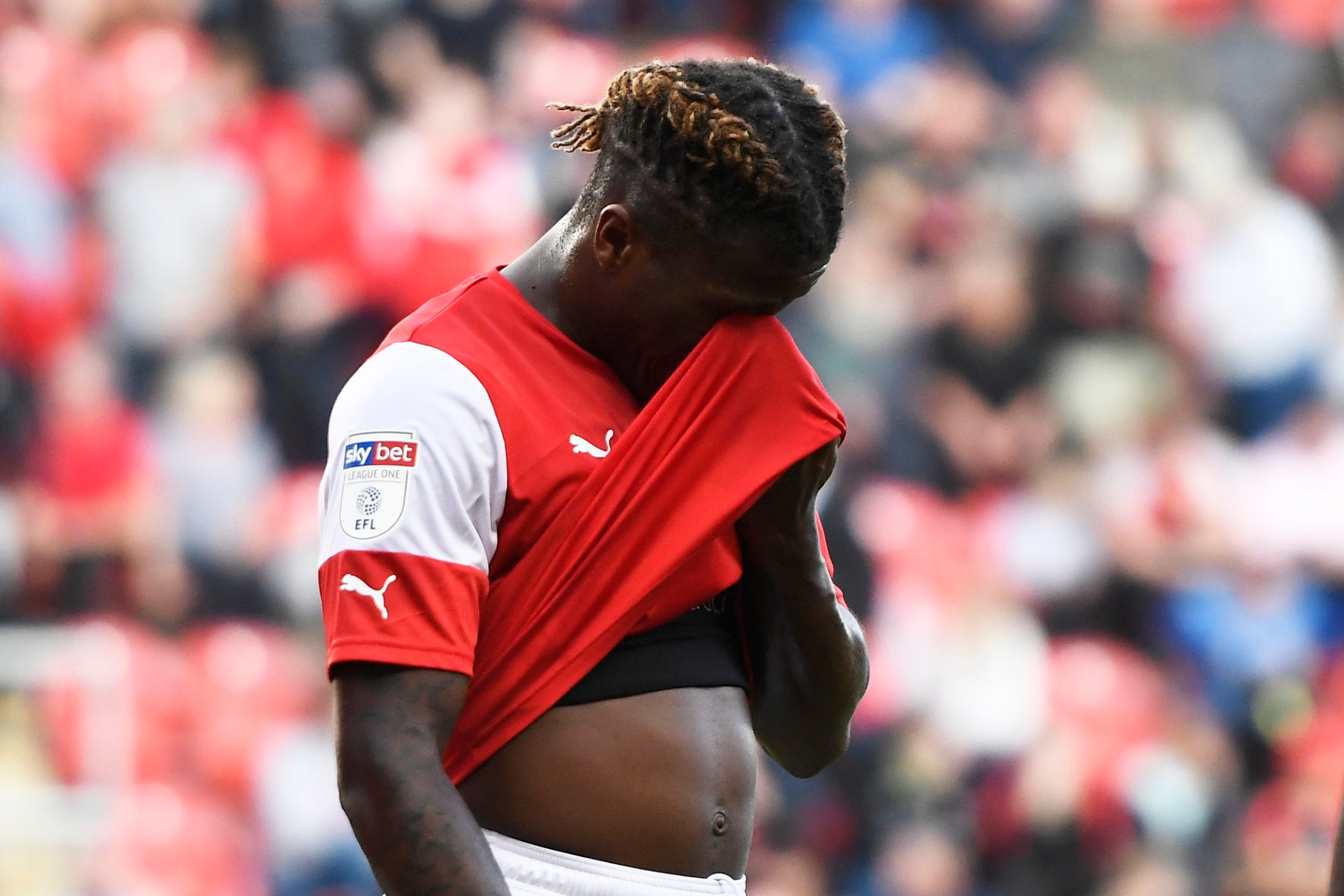 21/92

72. Rotherham United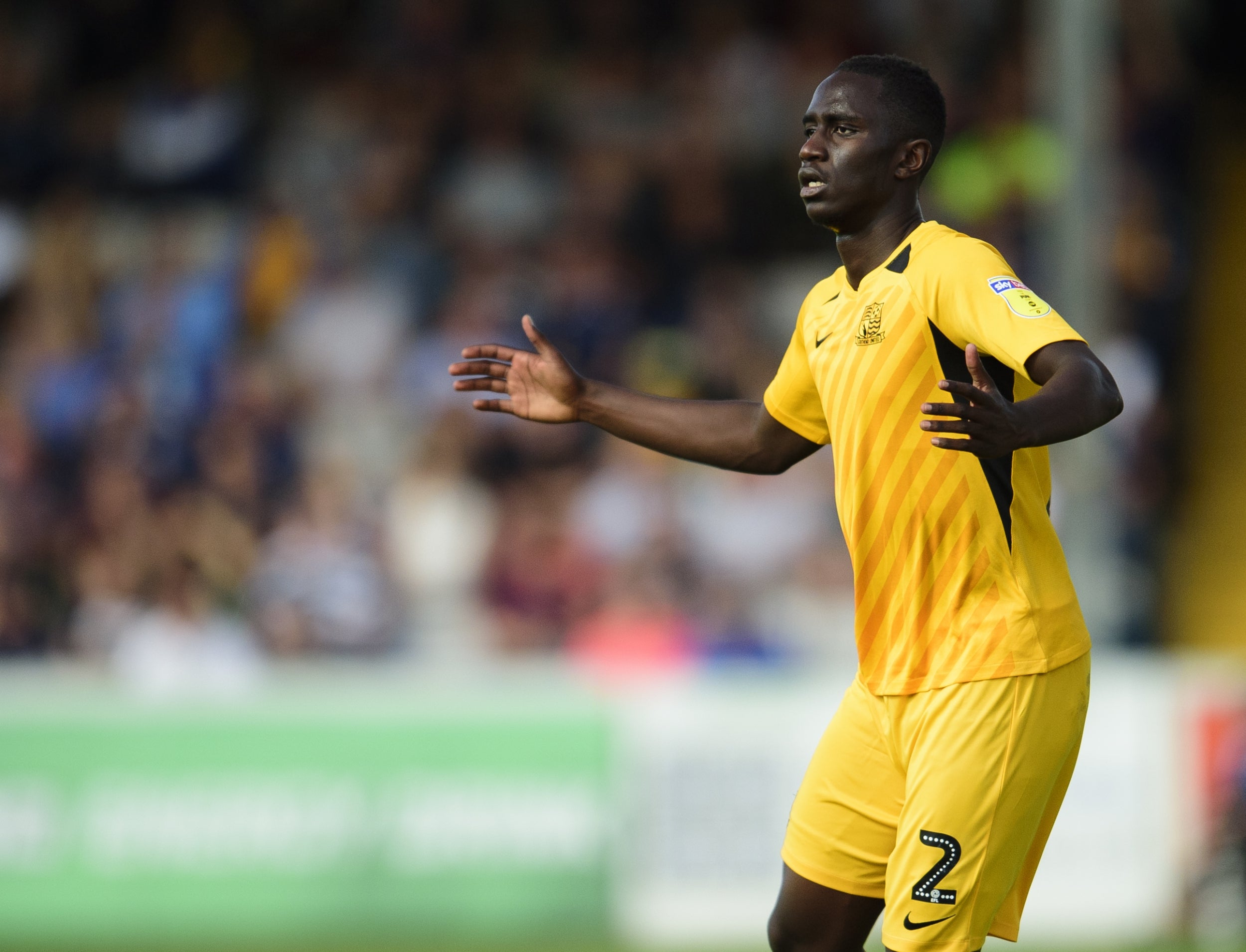 22/92

71. Southend United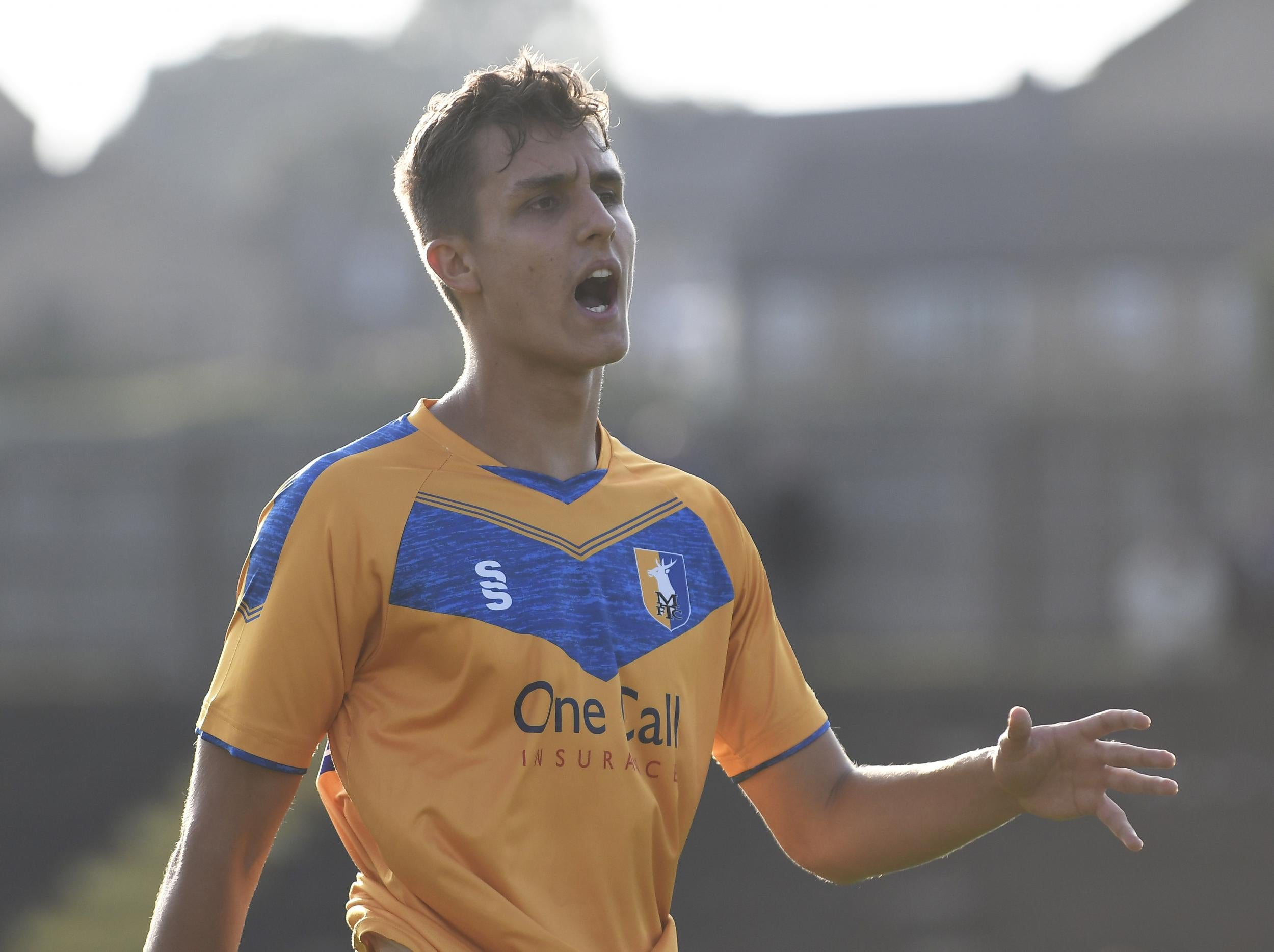 23/92

70. Mansfield Town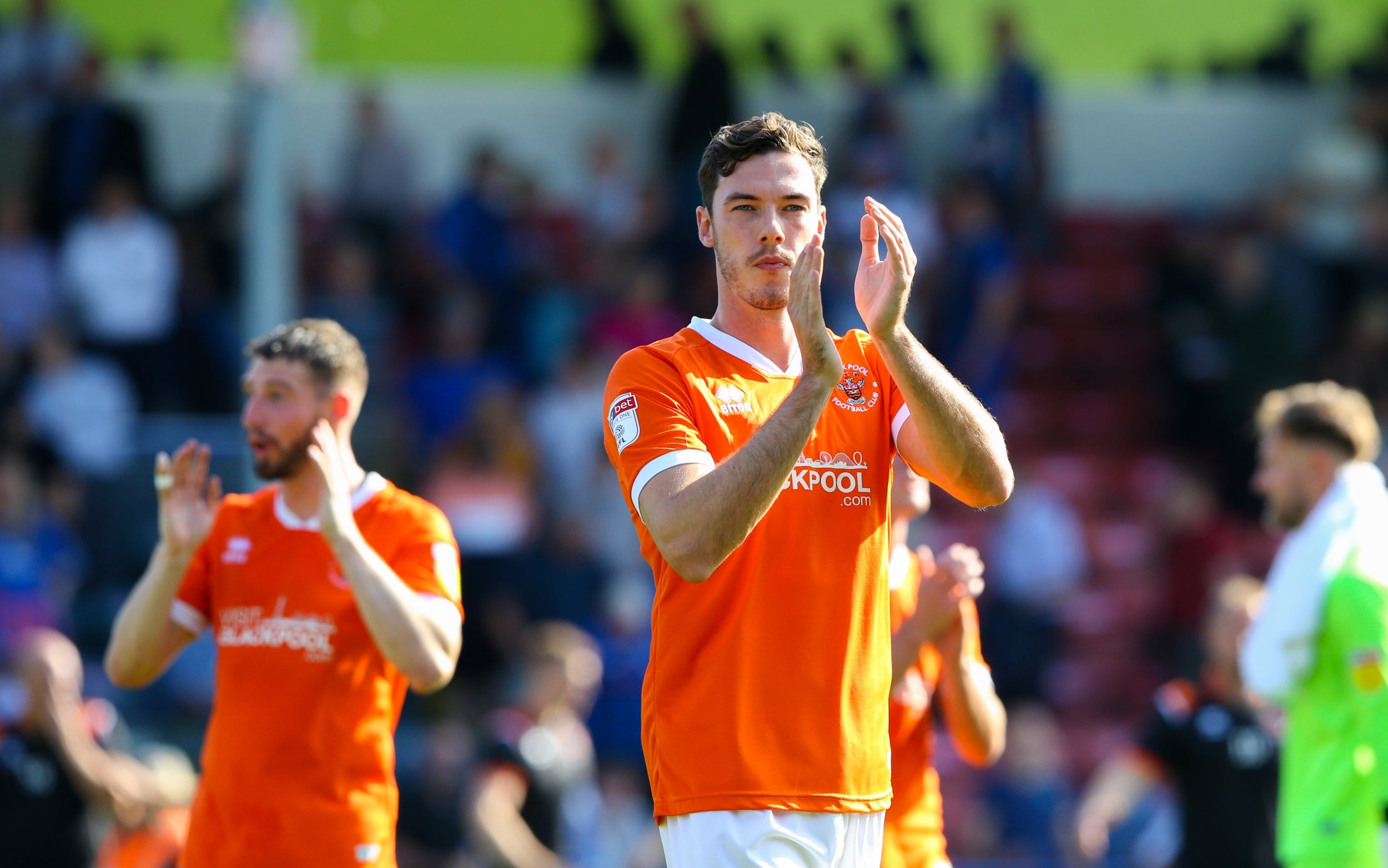 24/92

69. Blackpool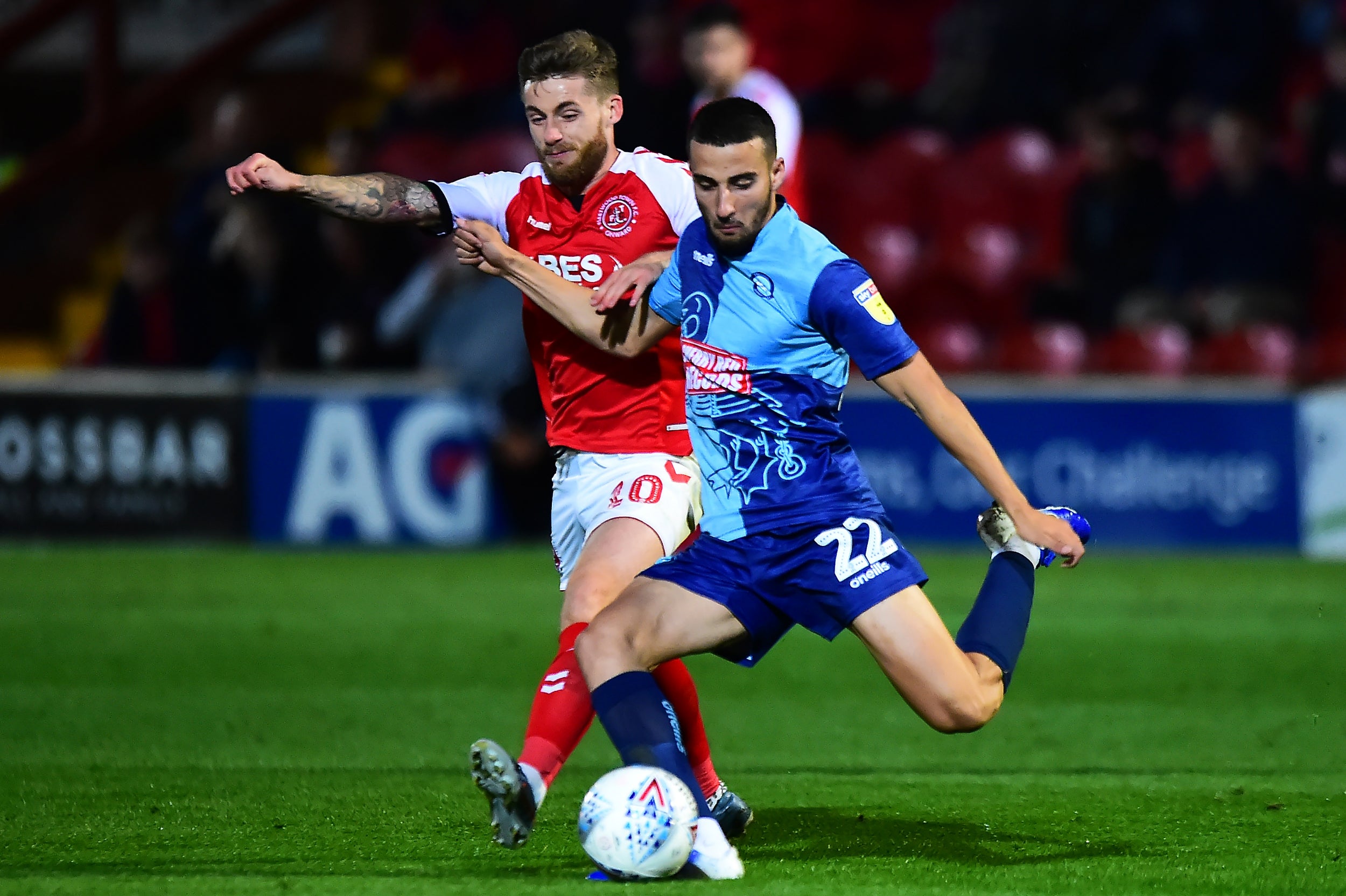 25/92

68. Wycombe Wanderers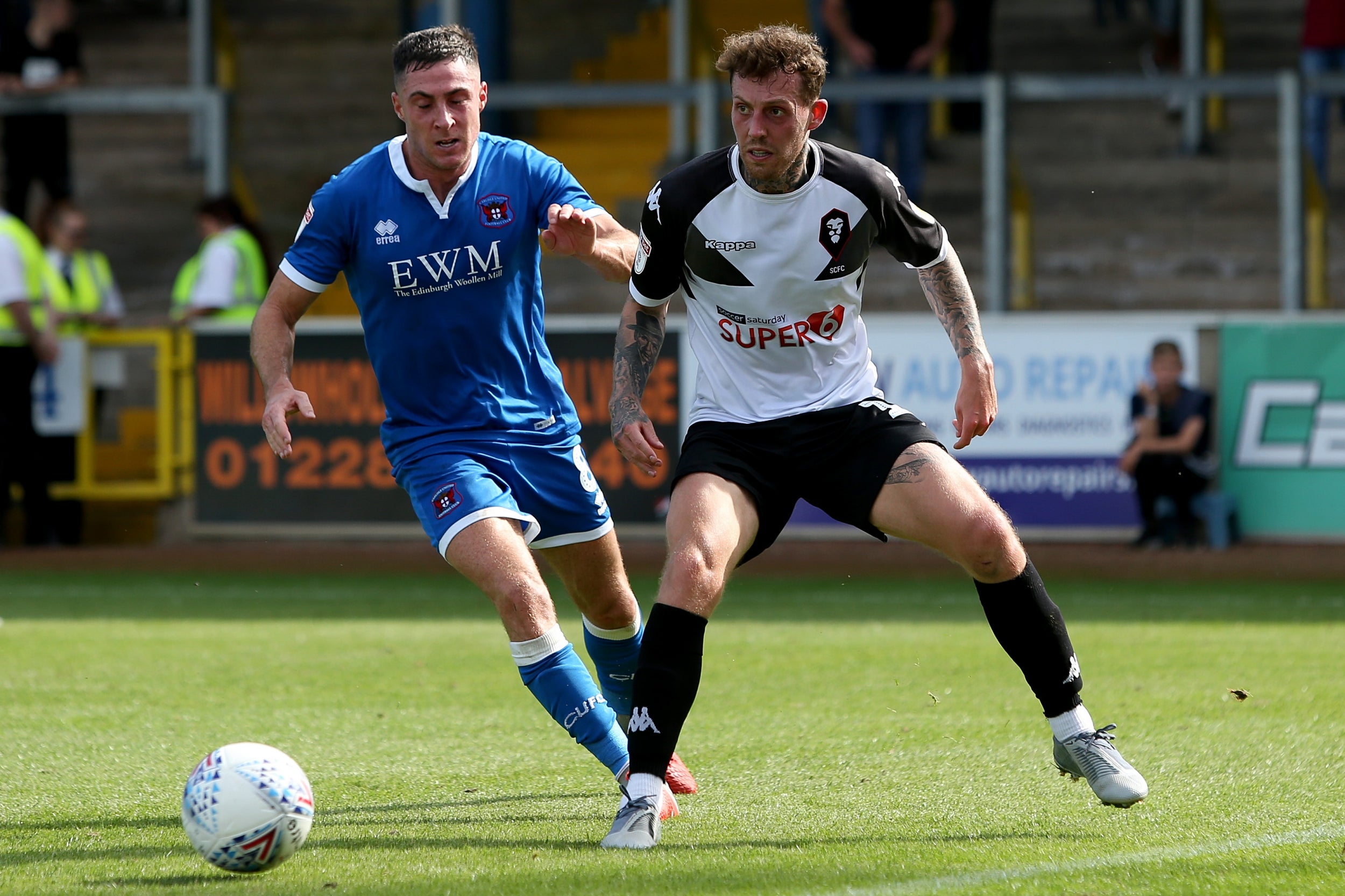 26/92

67. Carlisle United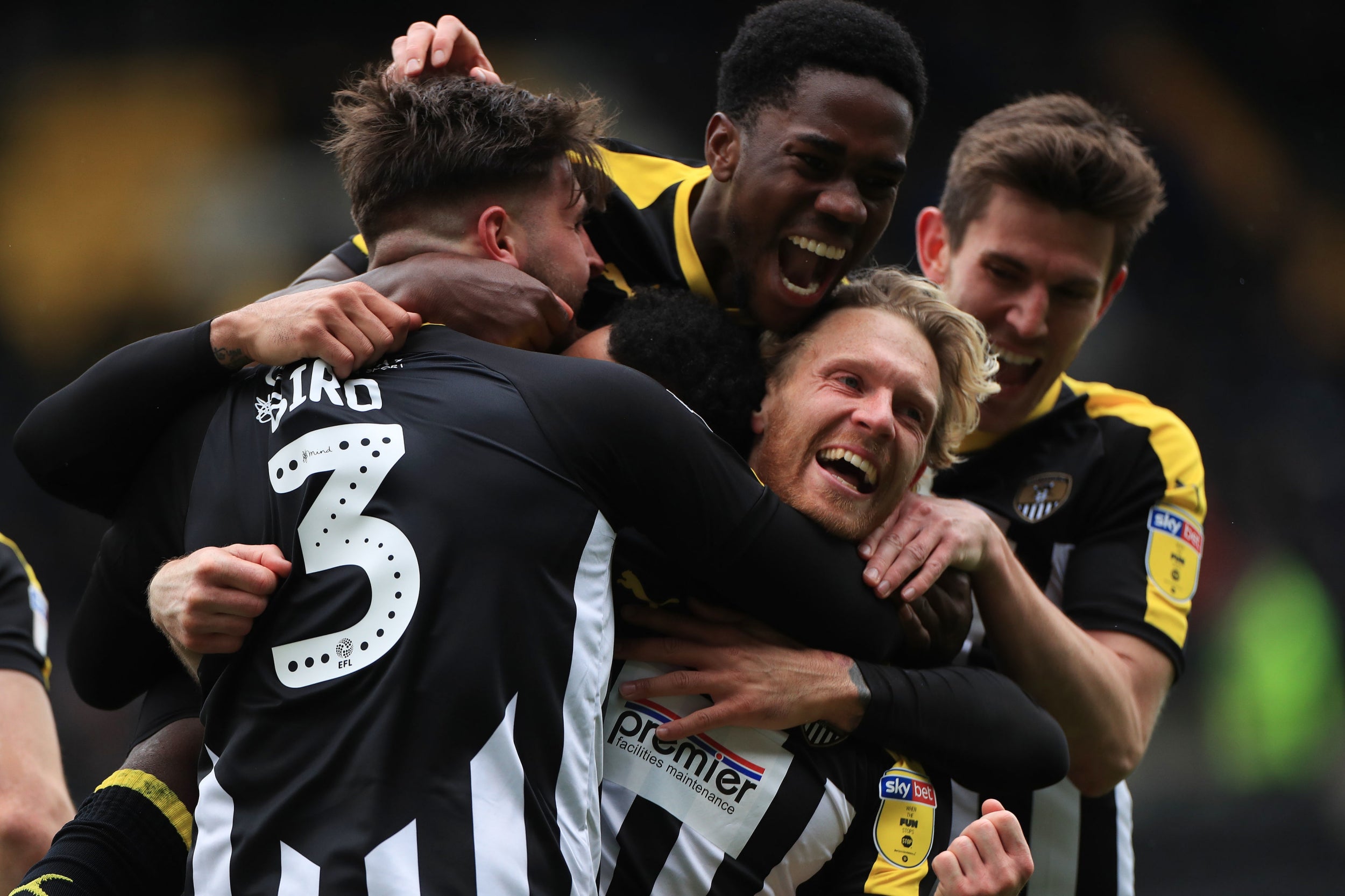 27/92

66. Grimsby Town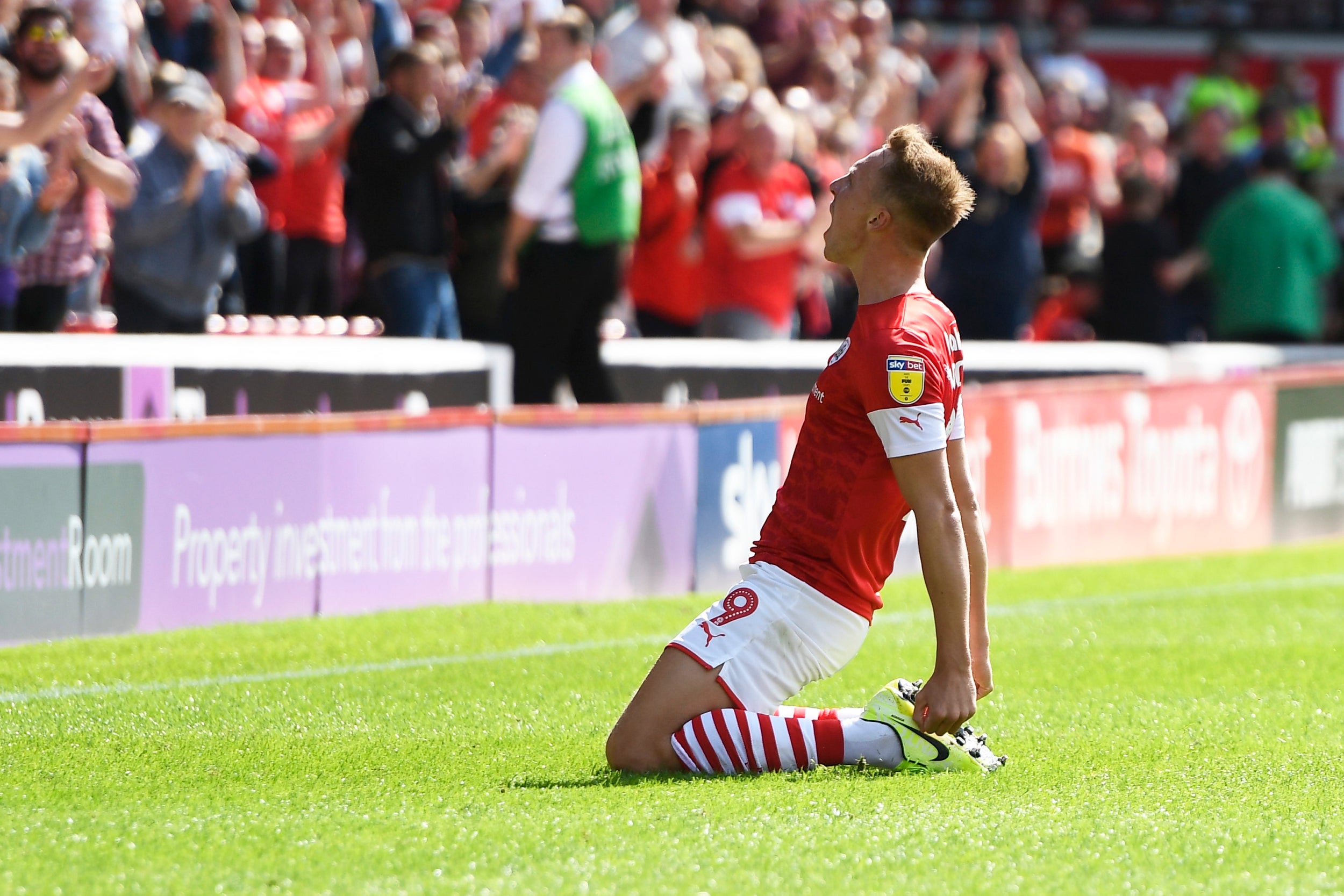 28/92

65. Barnsley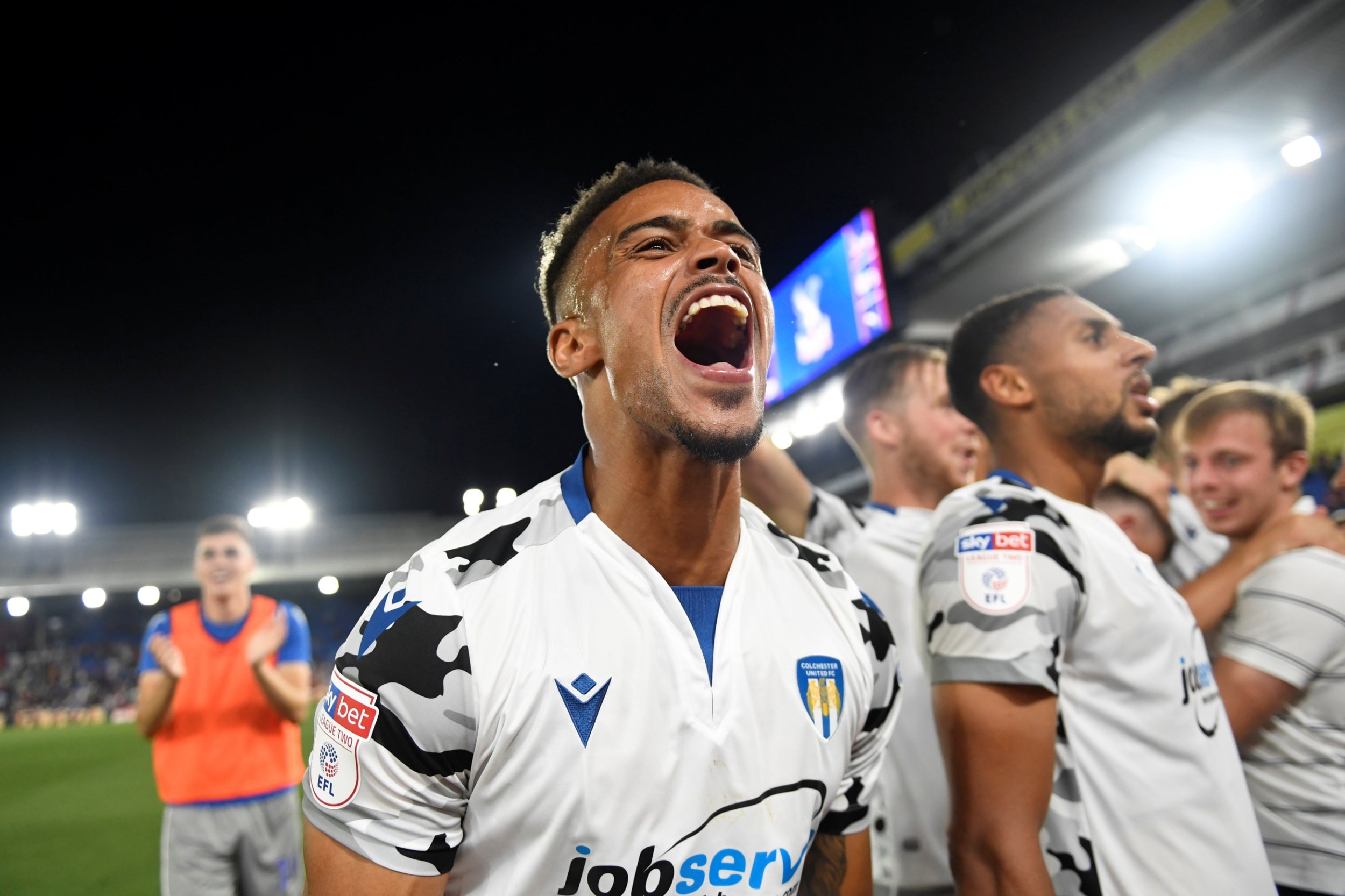 29/92

64. Colchester United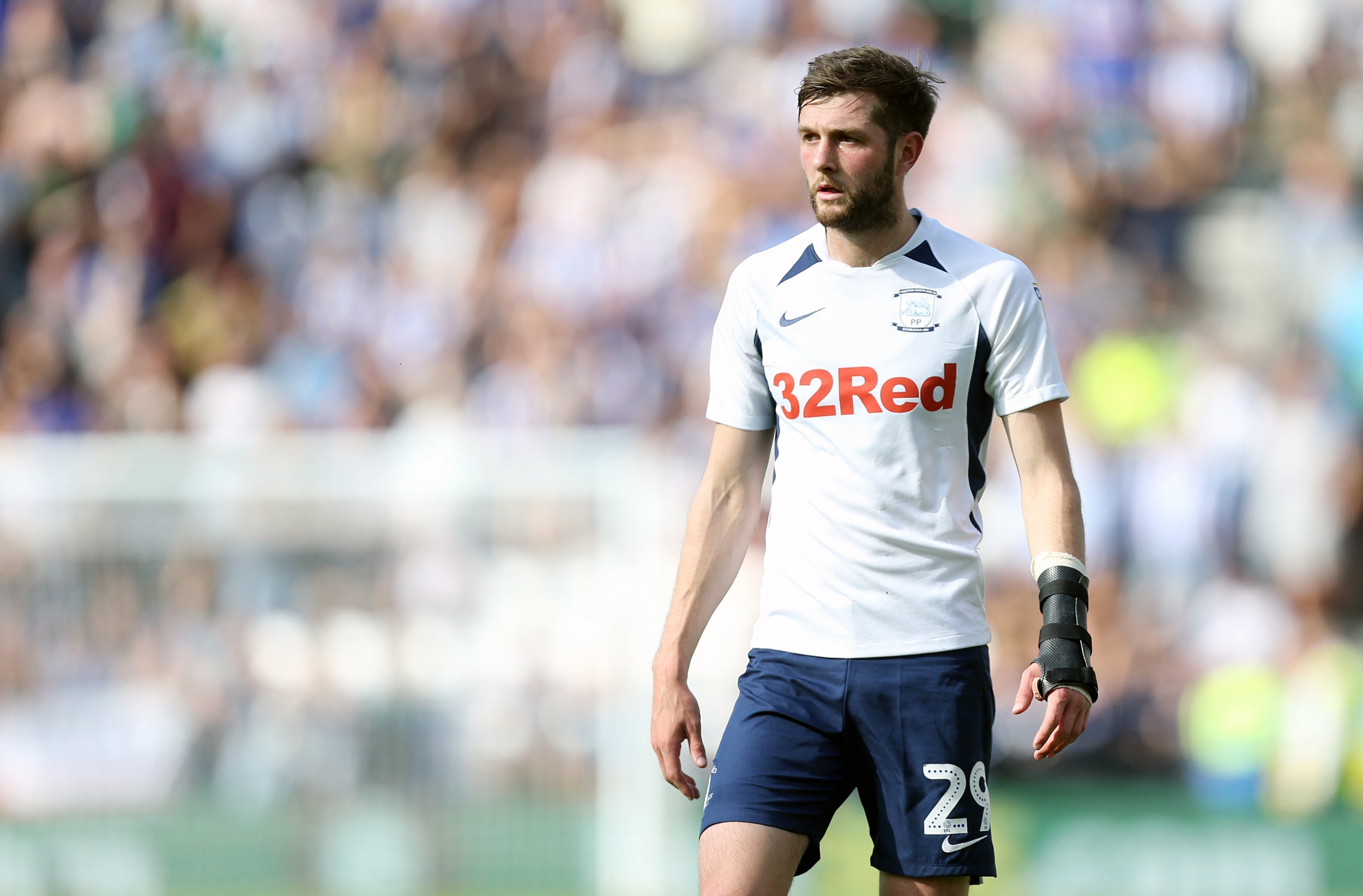 30/92

63. Preston North End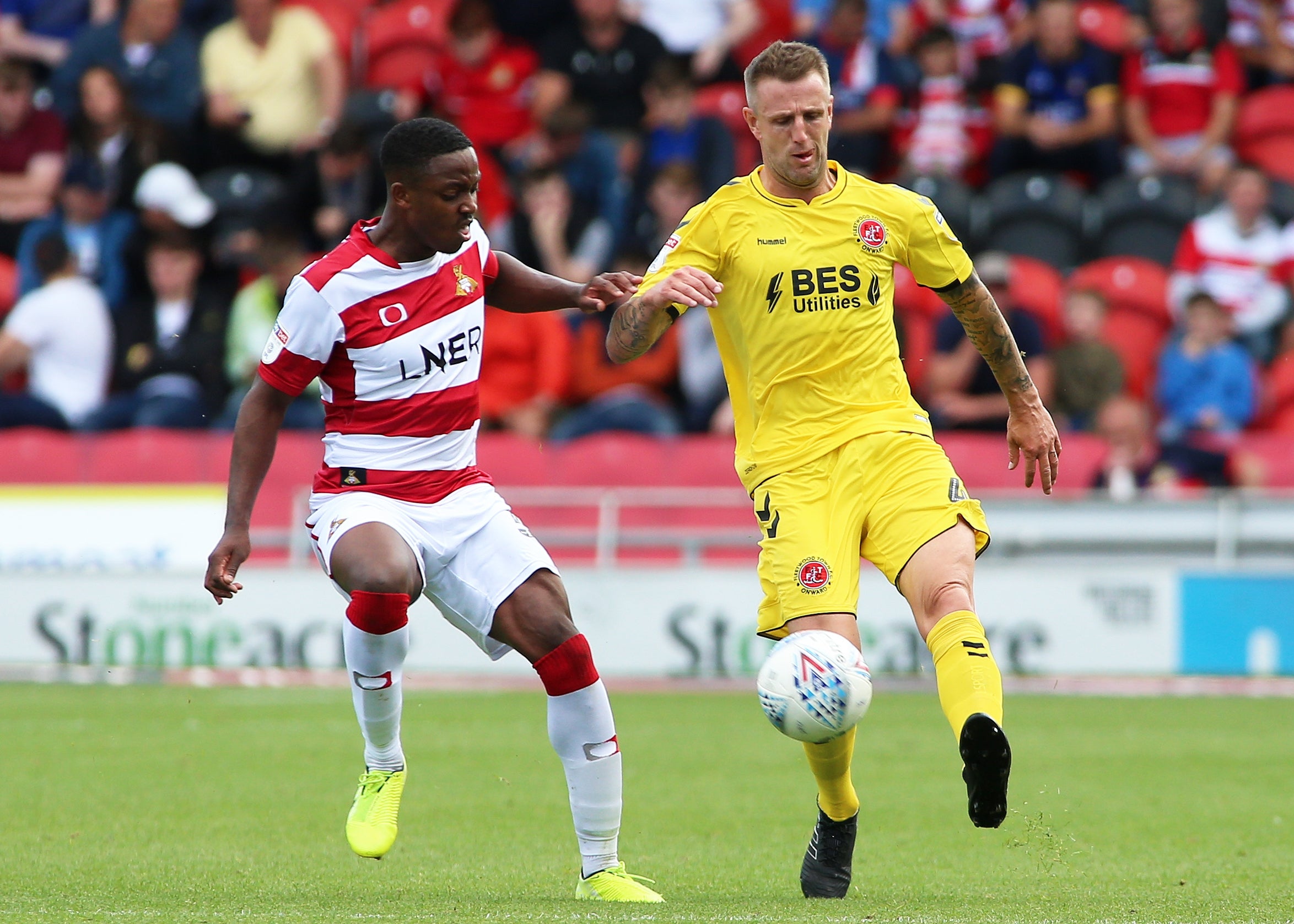 31/92

62. Doncaster Rovers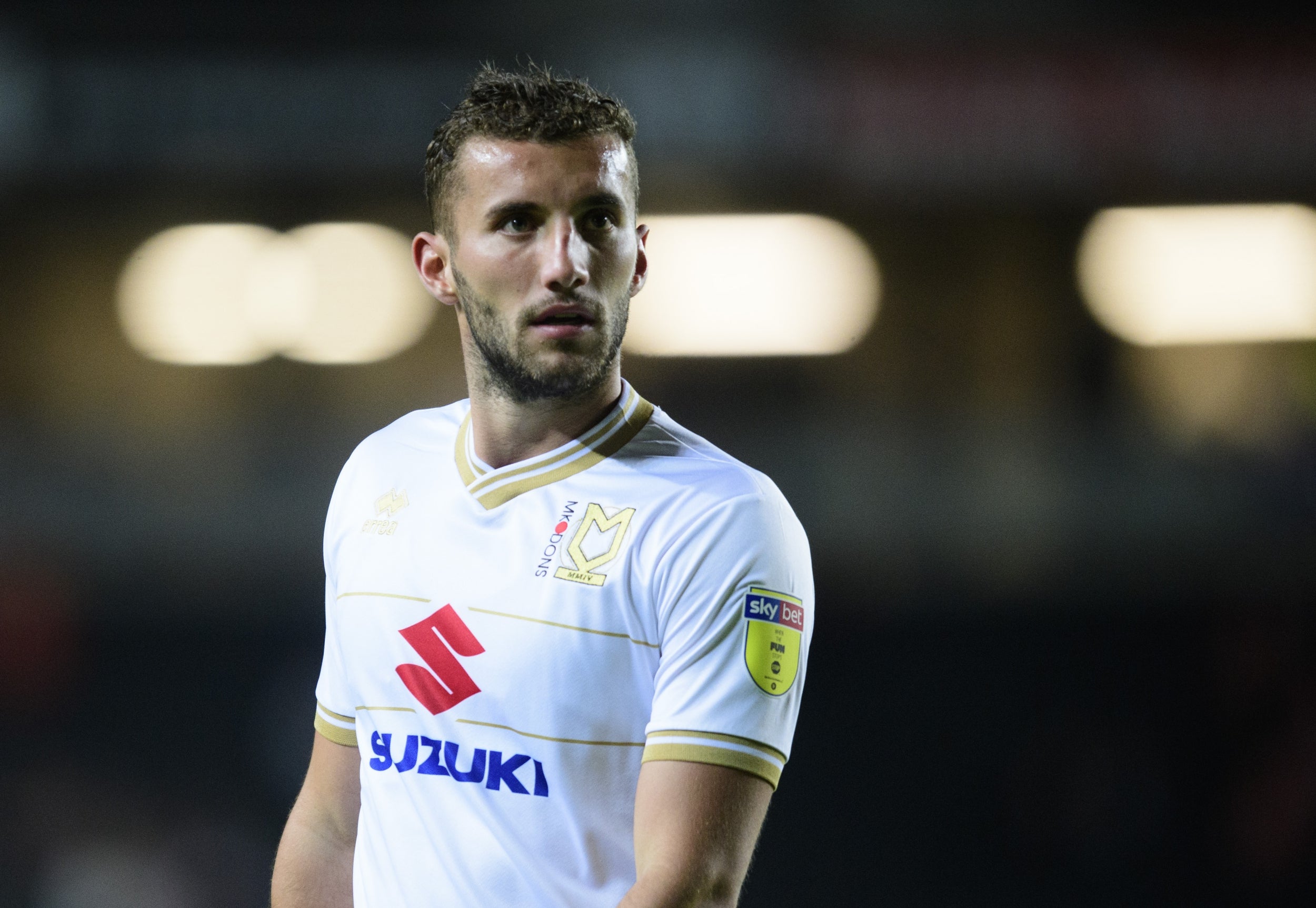 32/92

61. Milton Keynes Dons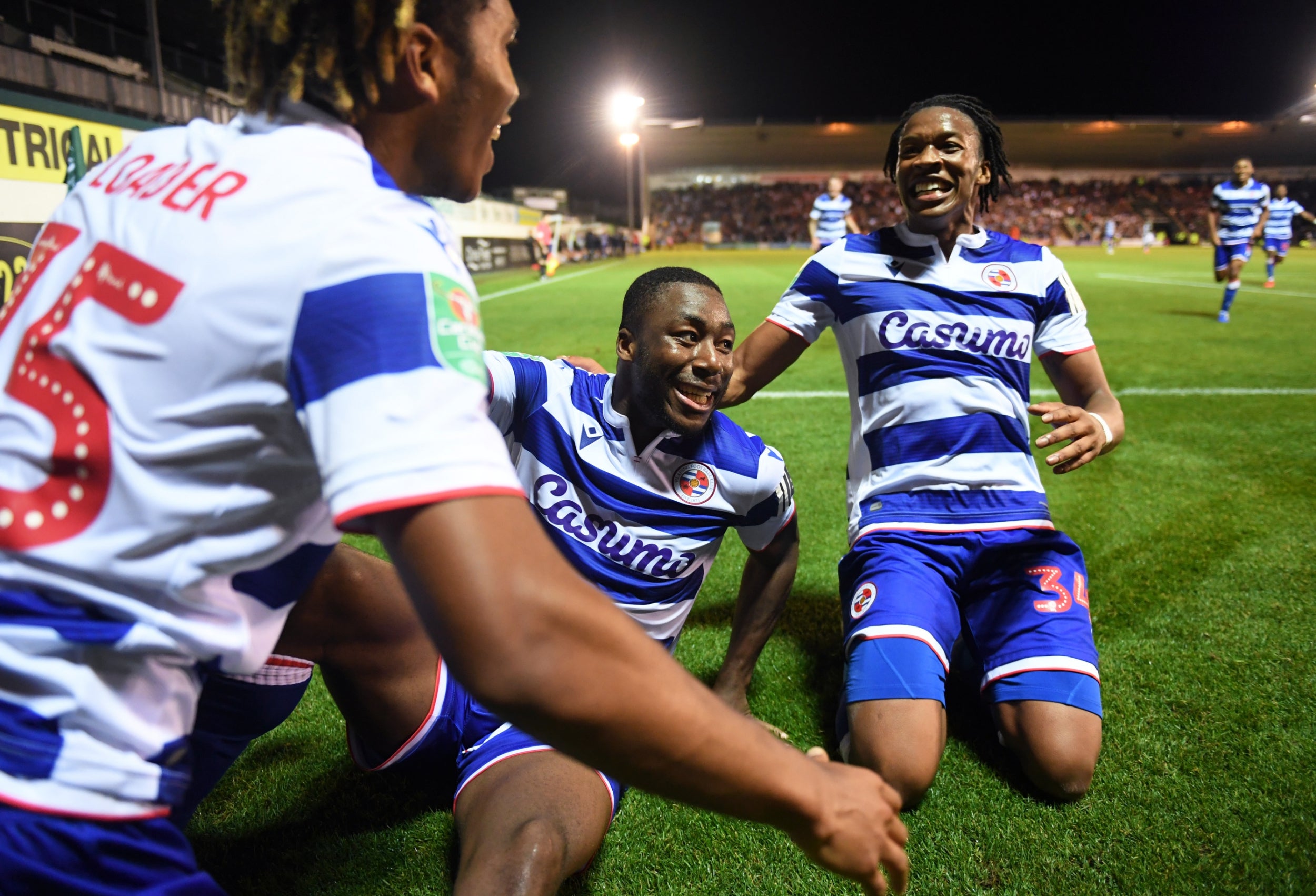 33/92

60. Reading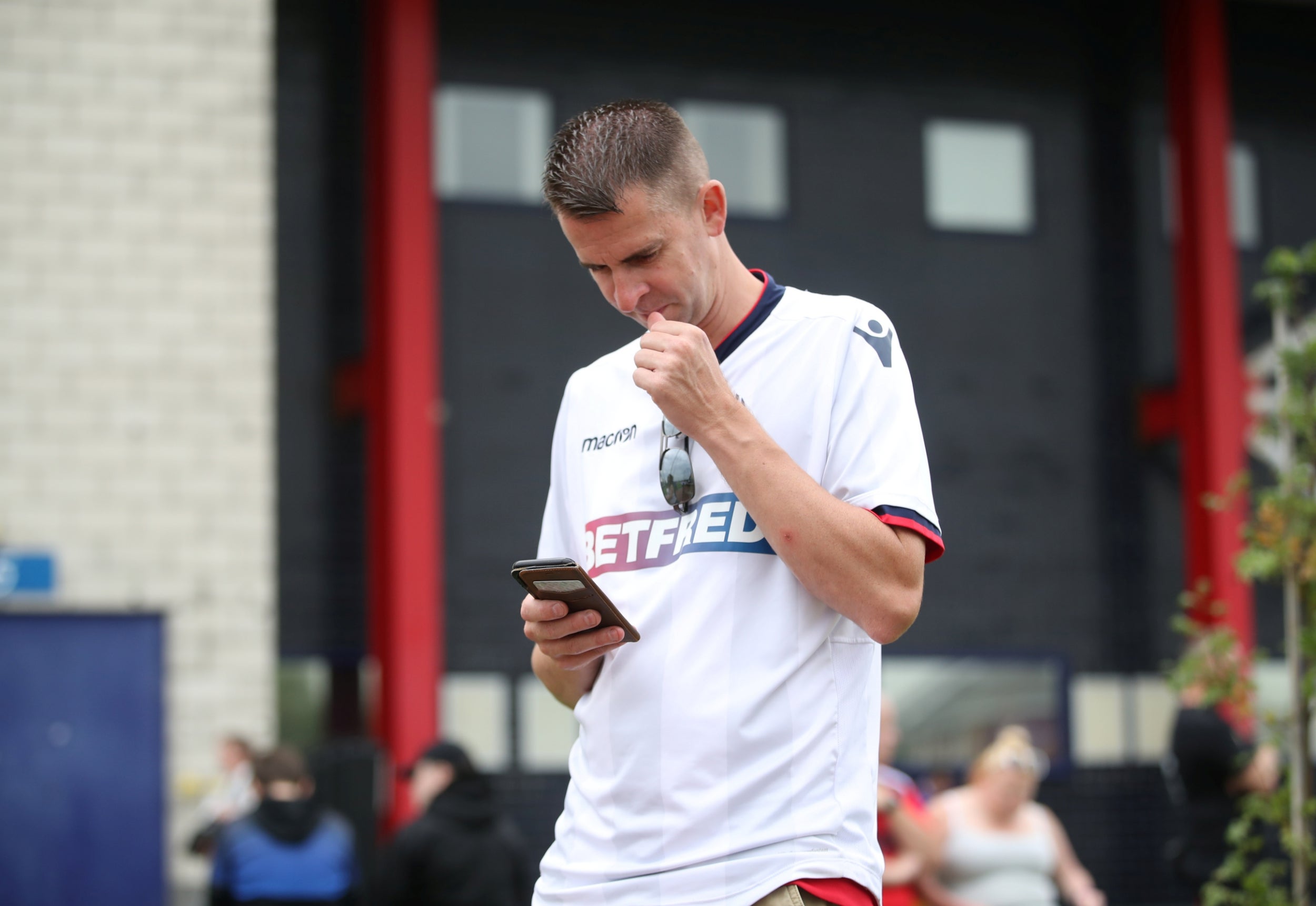 34/92

59. Bolton Wanderers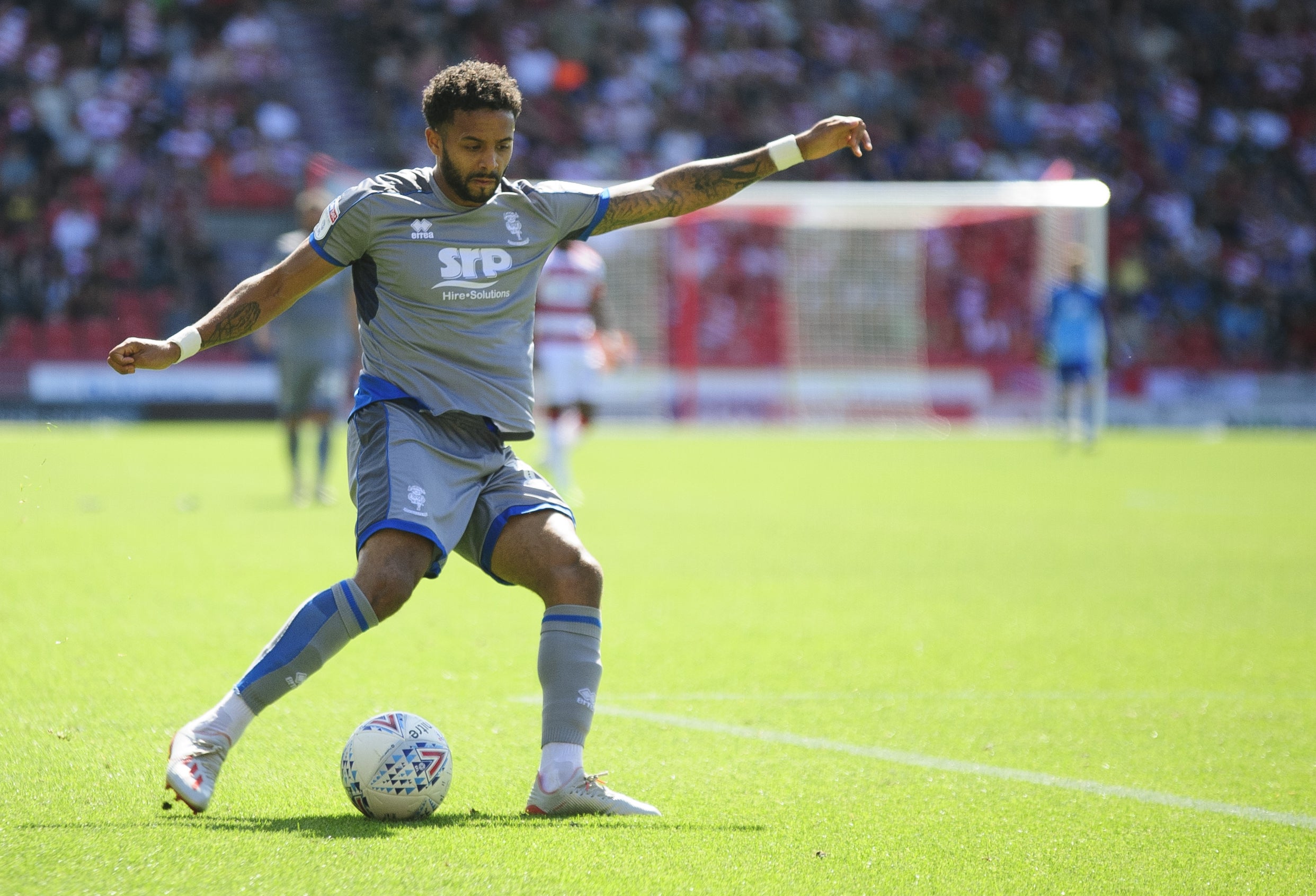 35/92

58. Lincoln City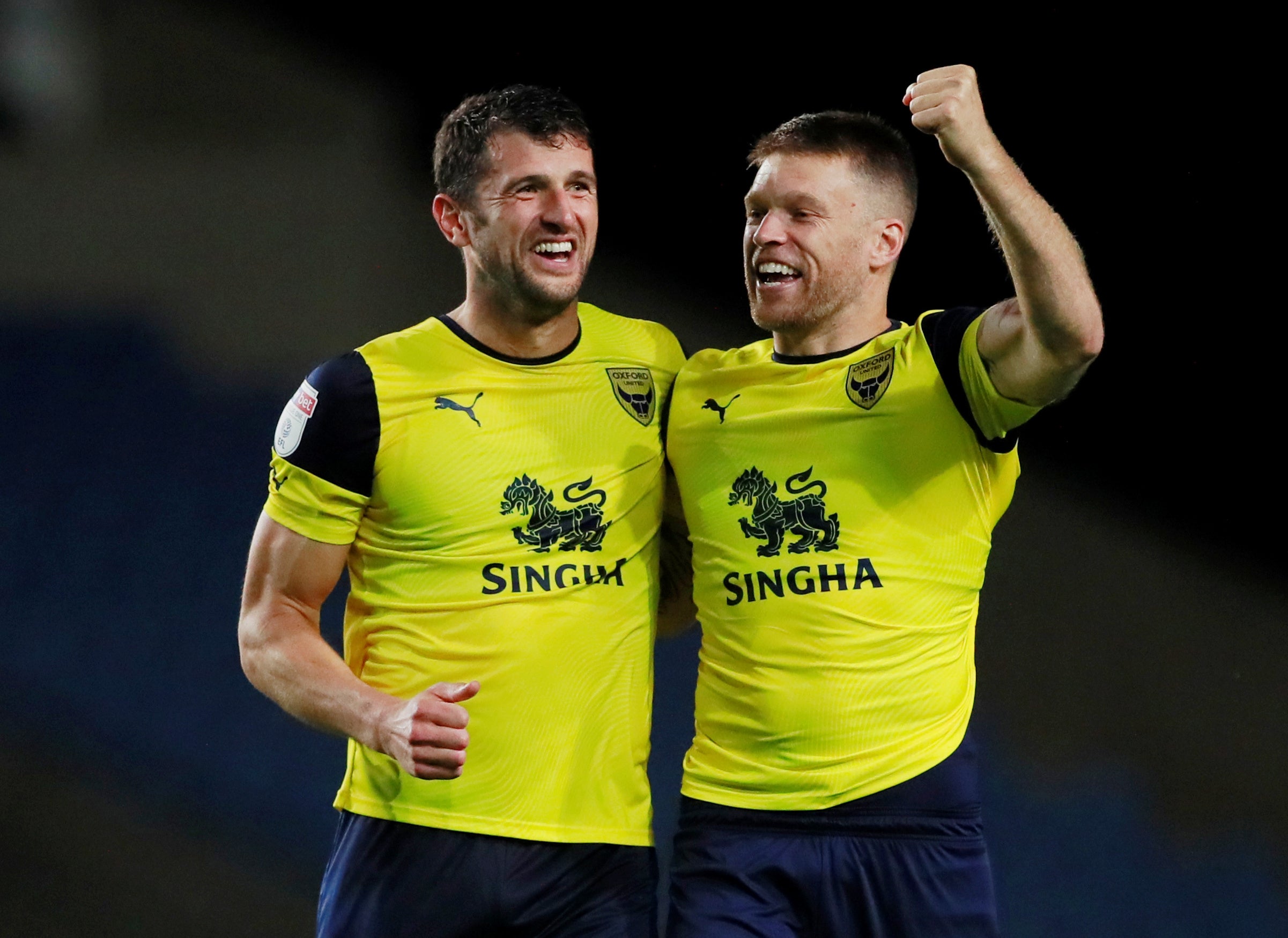 36/92

57. Oxford United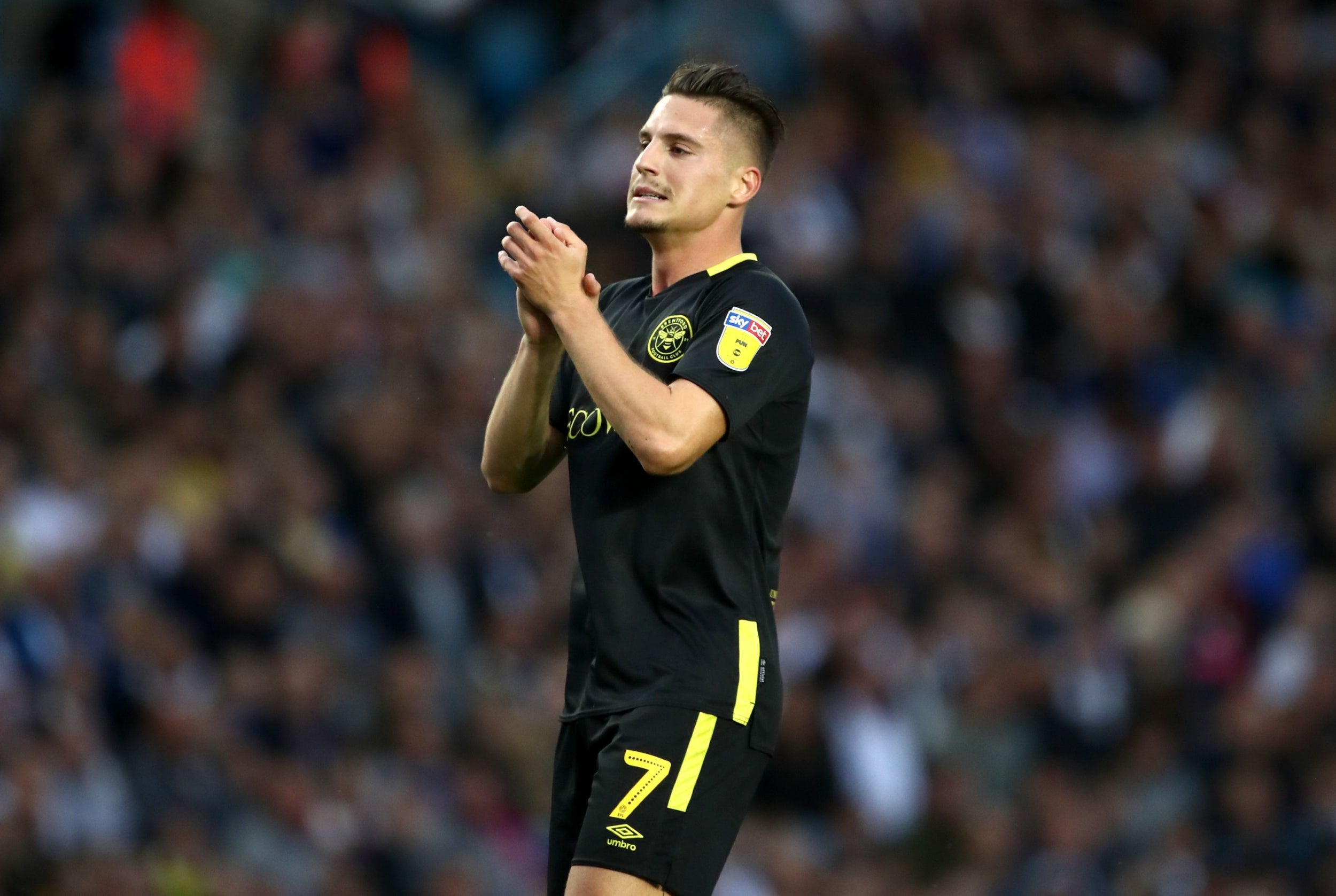 37/92

56. Brentford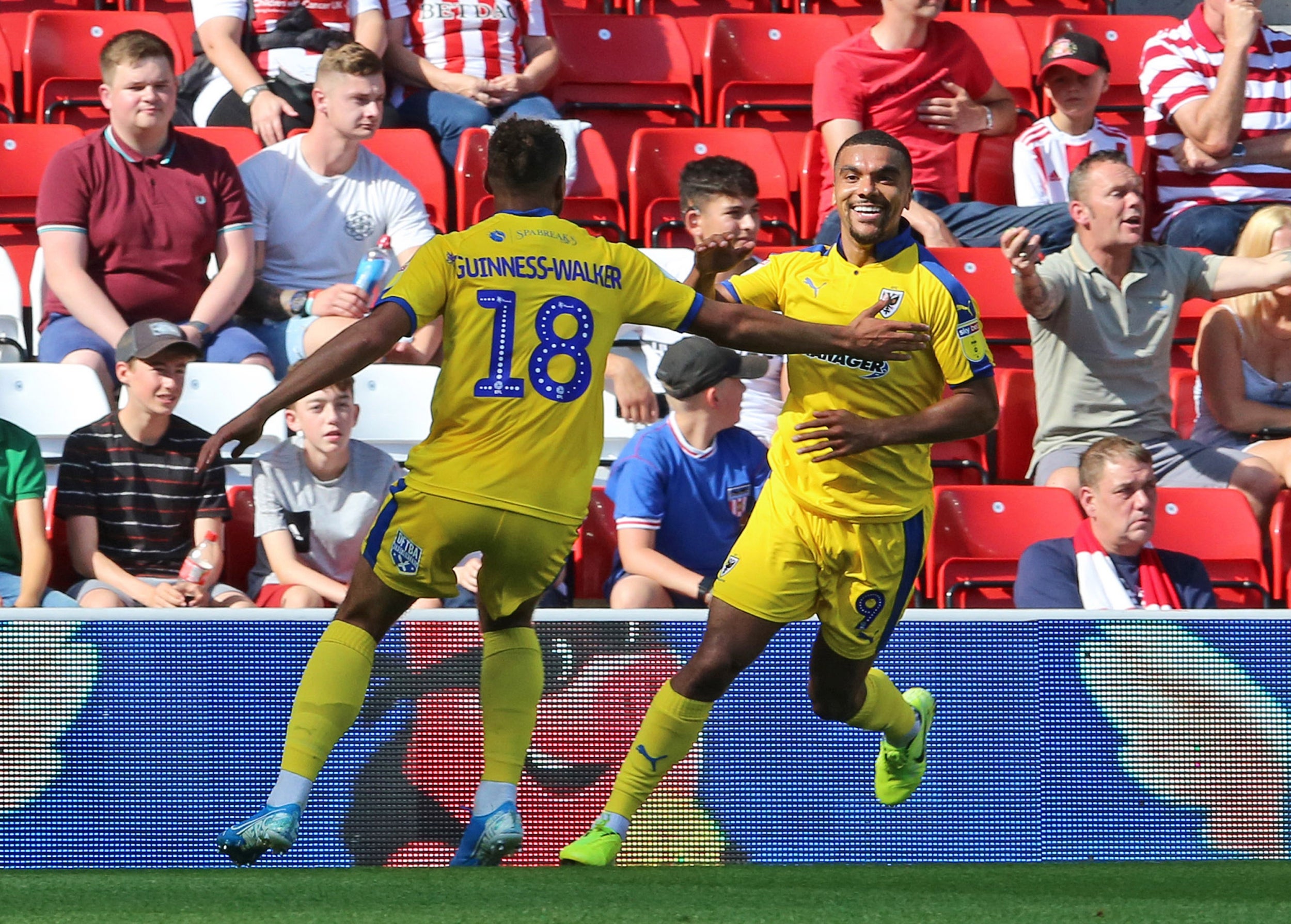 38/92

55. AFC Wimbledon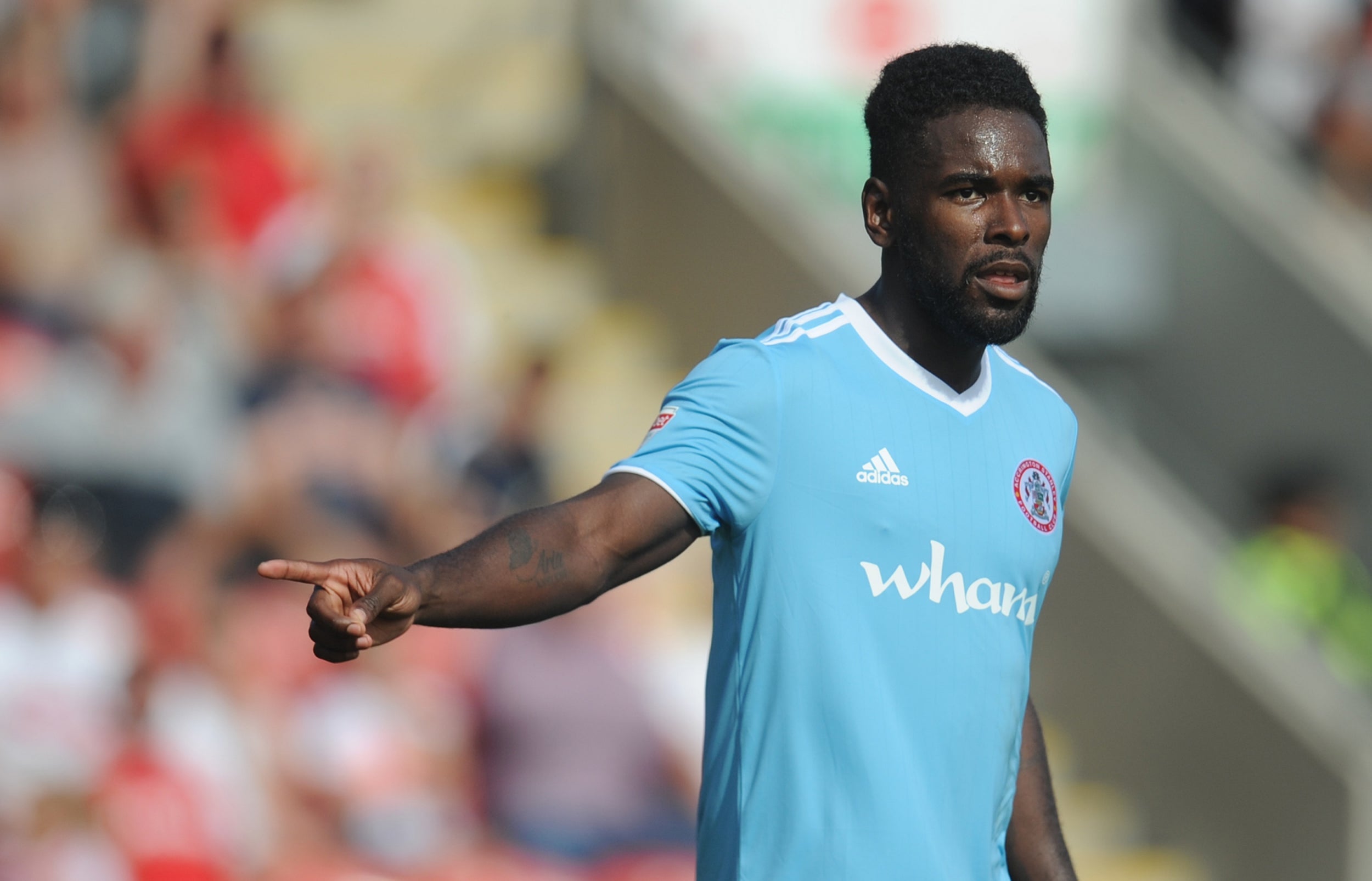 39/92

54. Accrington Stanley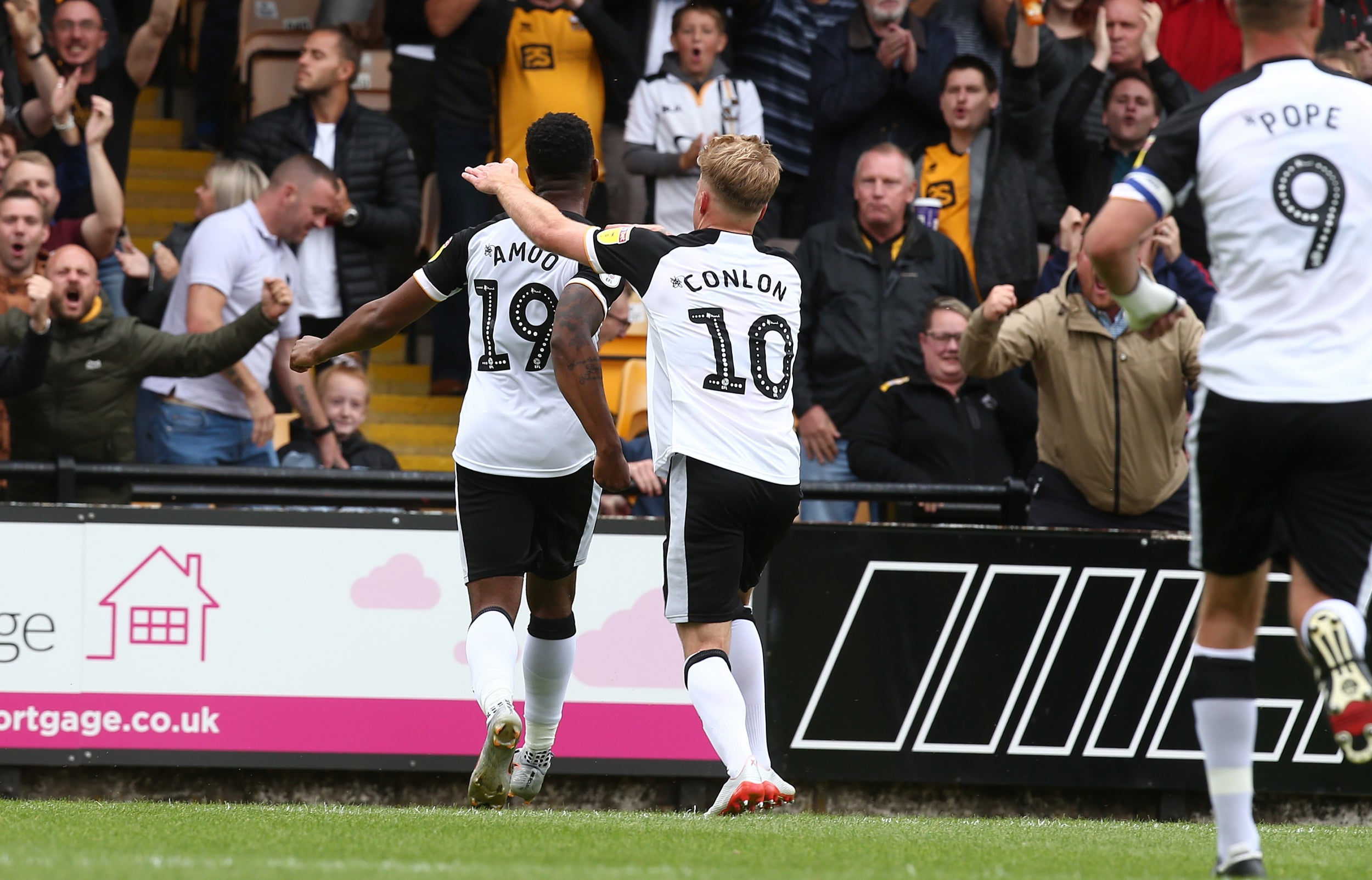 40/92

53. Port Vale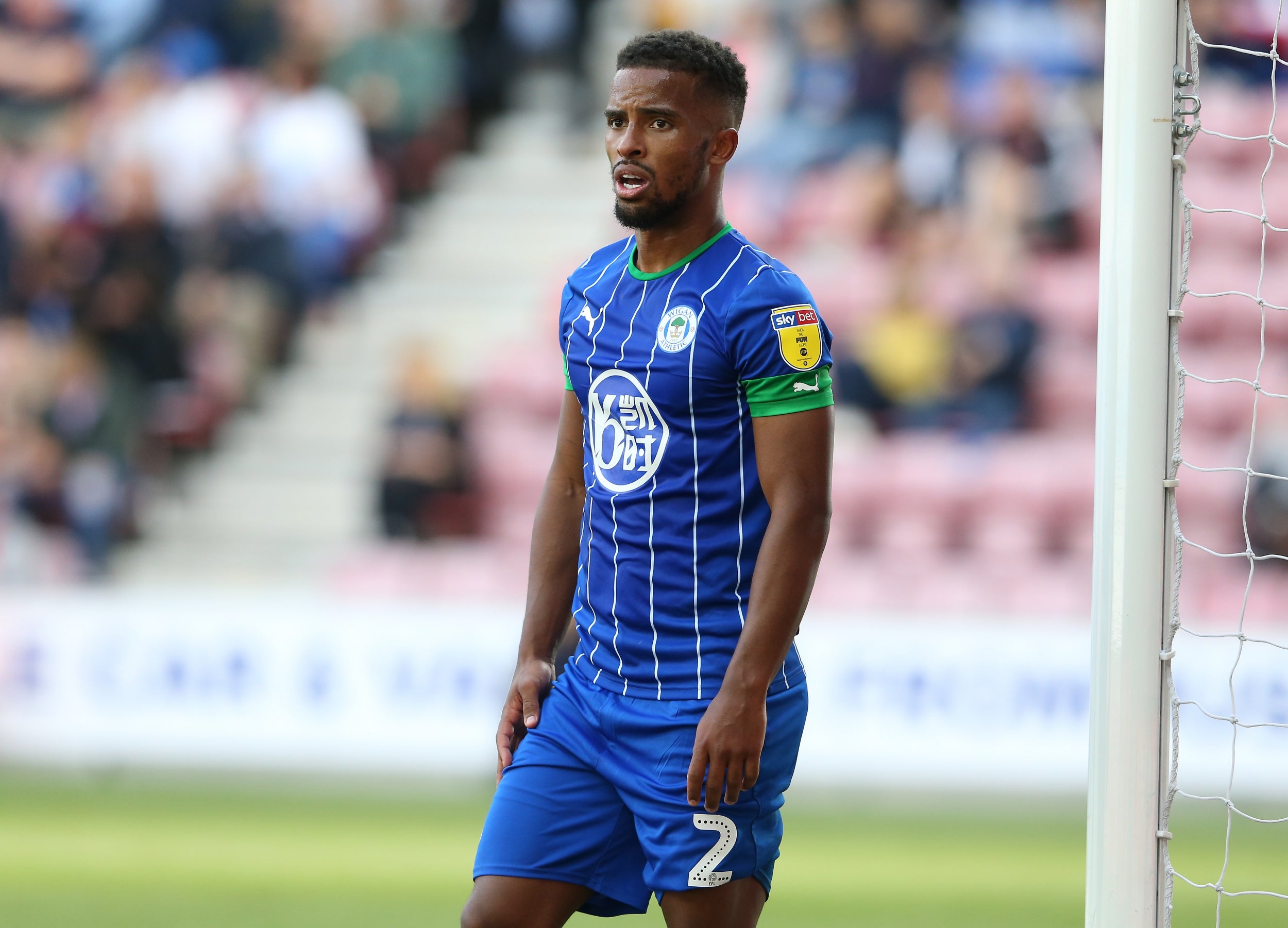 41/92

52. Wigan Athletic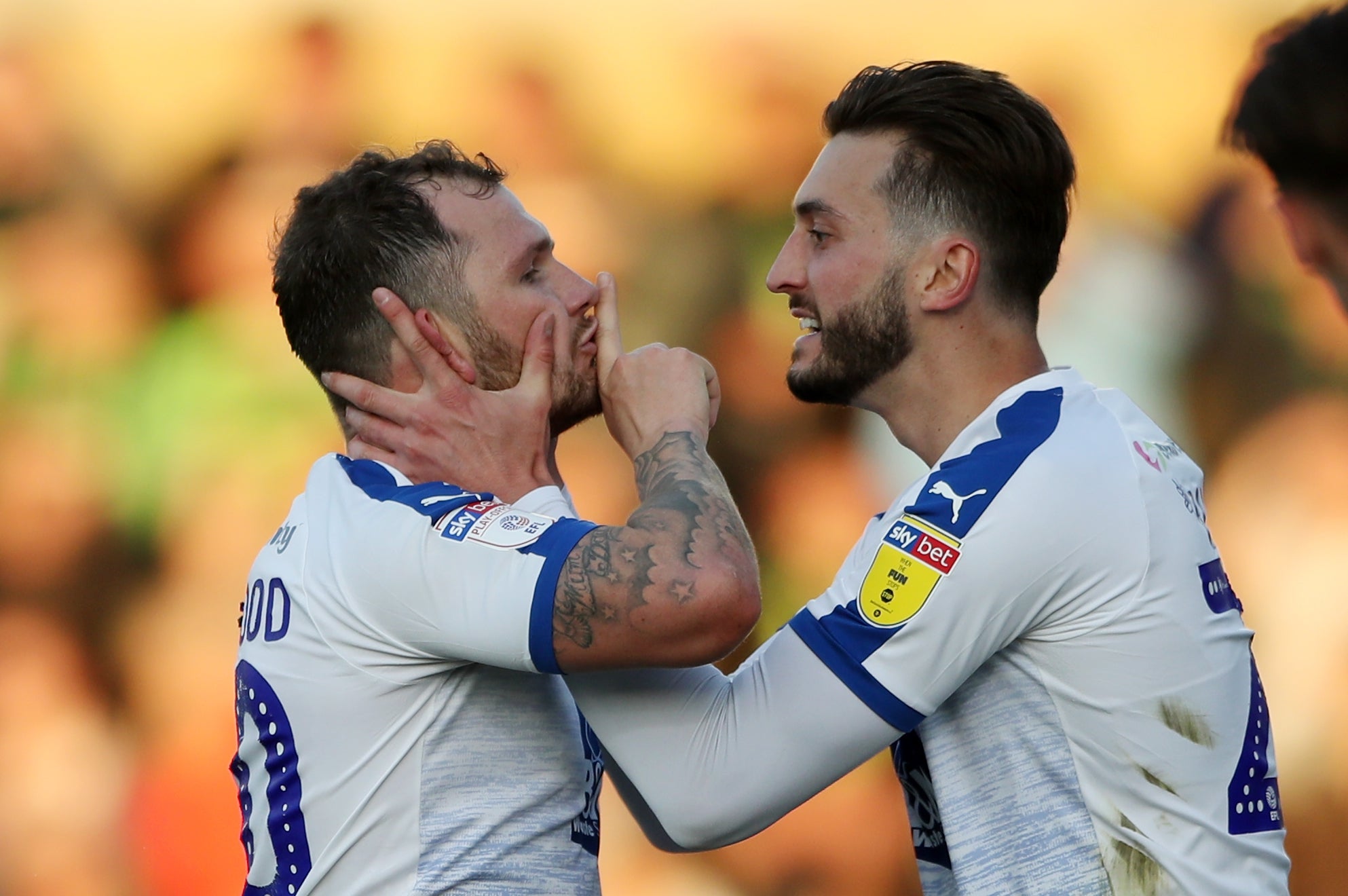 42/92

51. Tranmere Rovers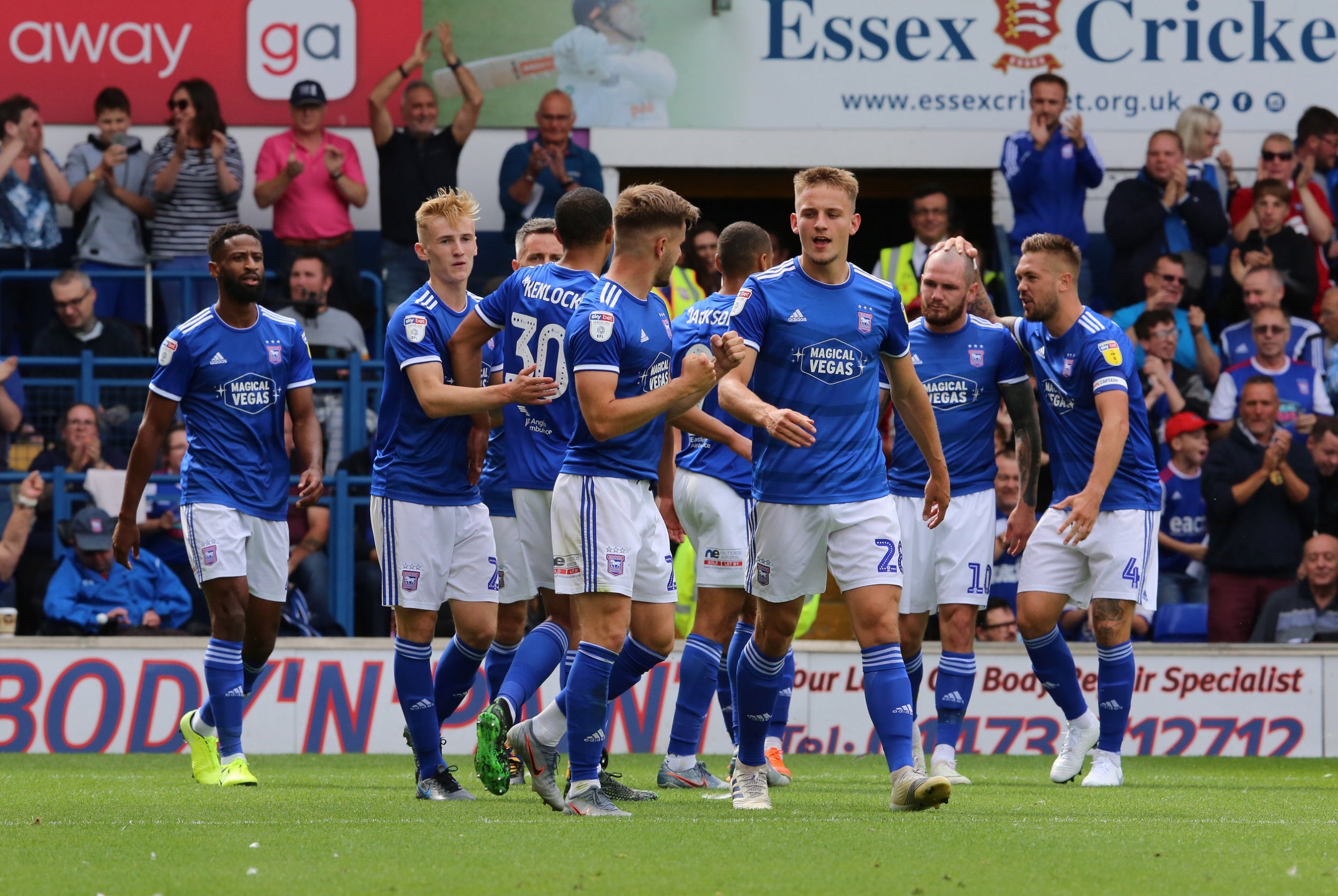 43/92

50. Ipswich Town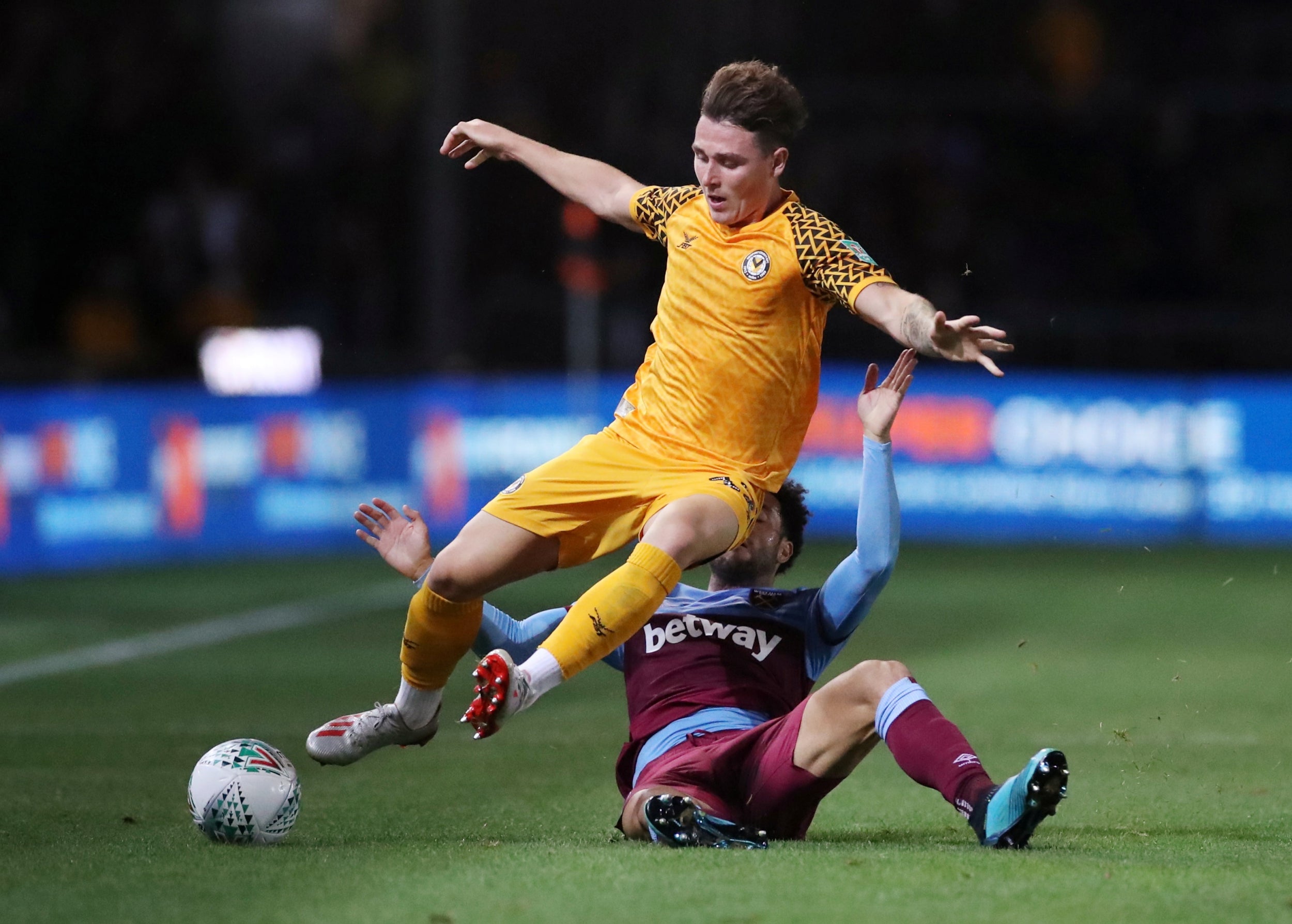 44/92

49. Newport County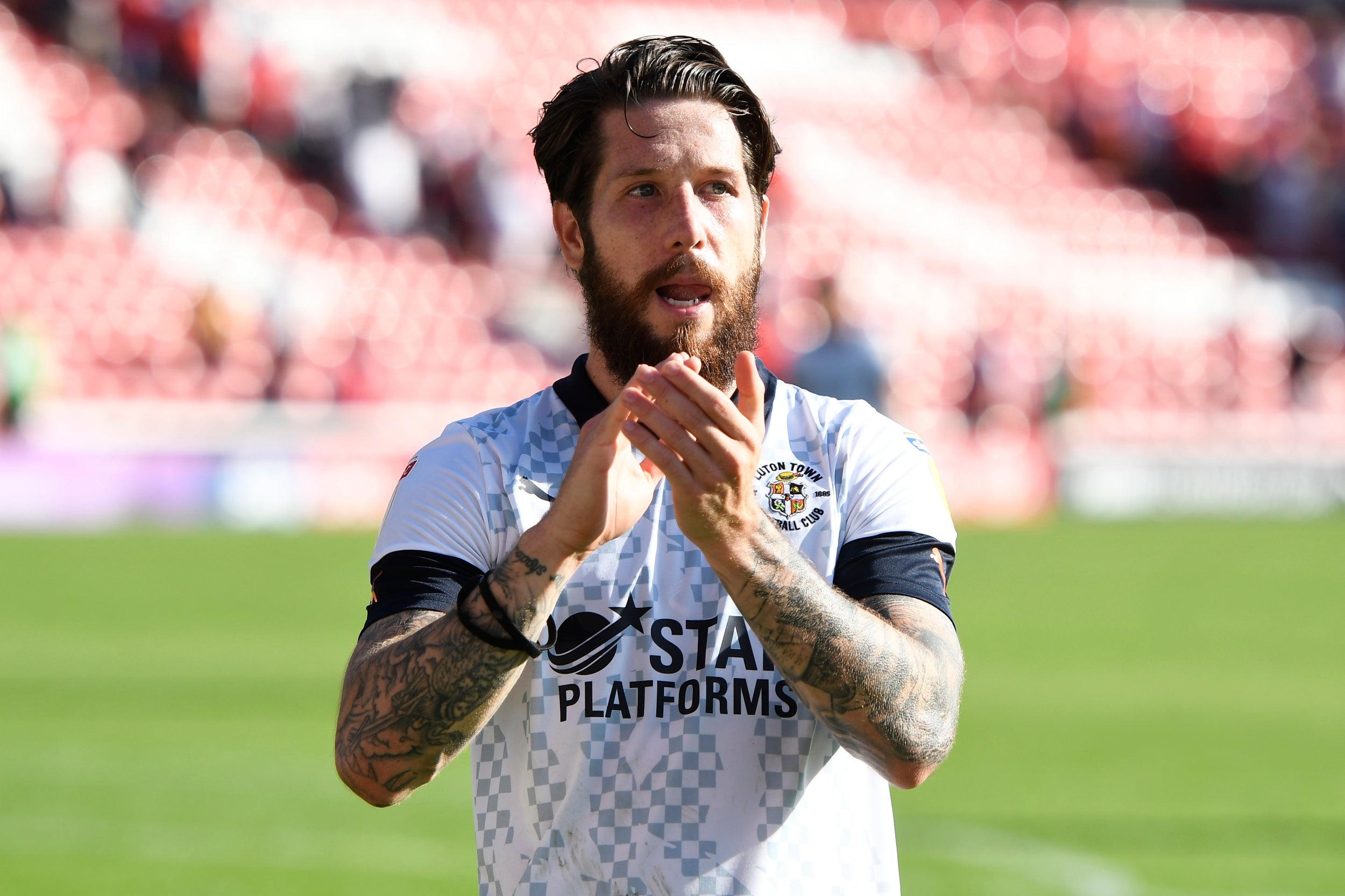 45/92

48. Luton Town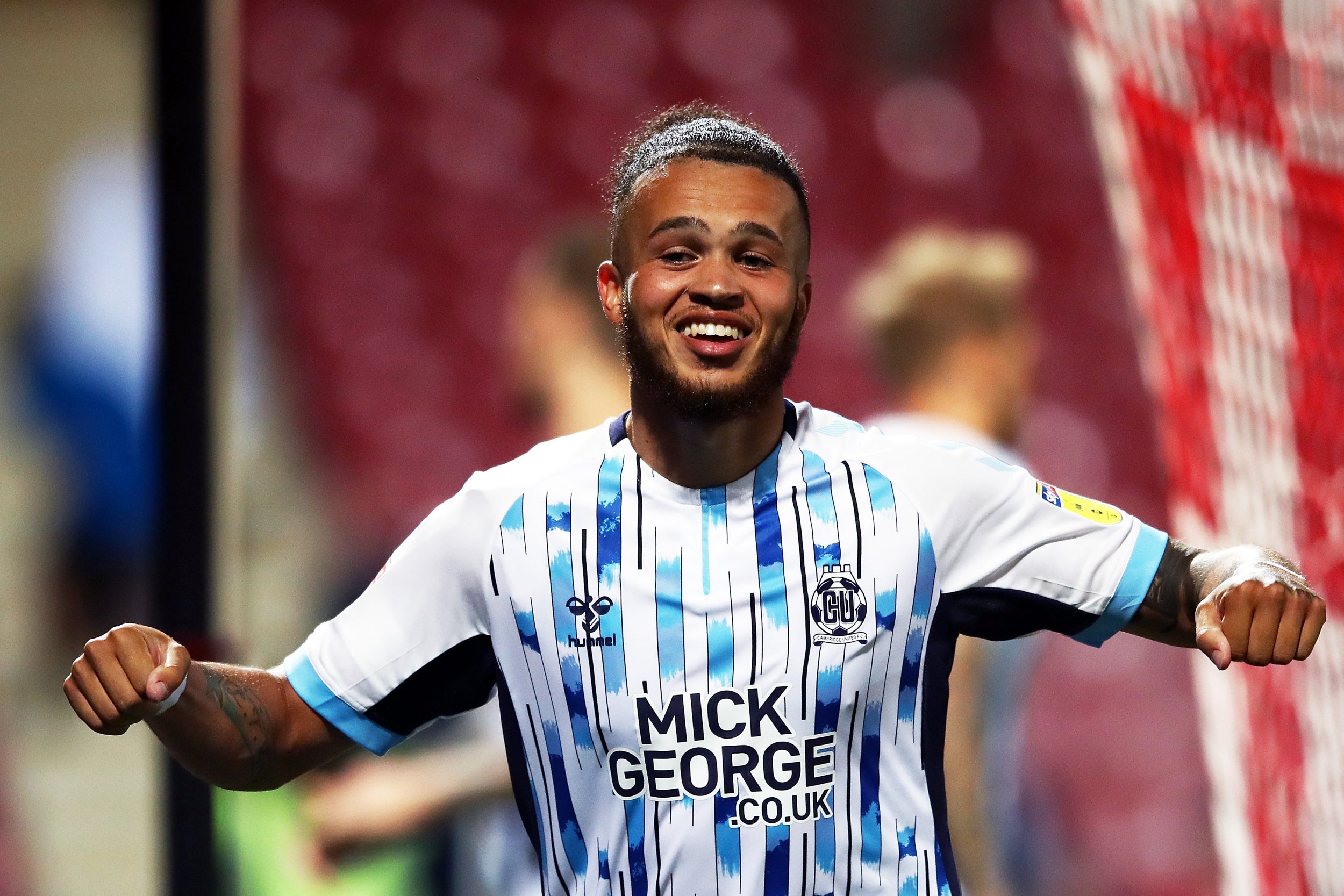 46/92

47. Cambridge United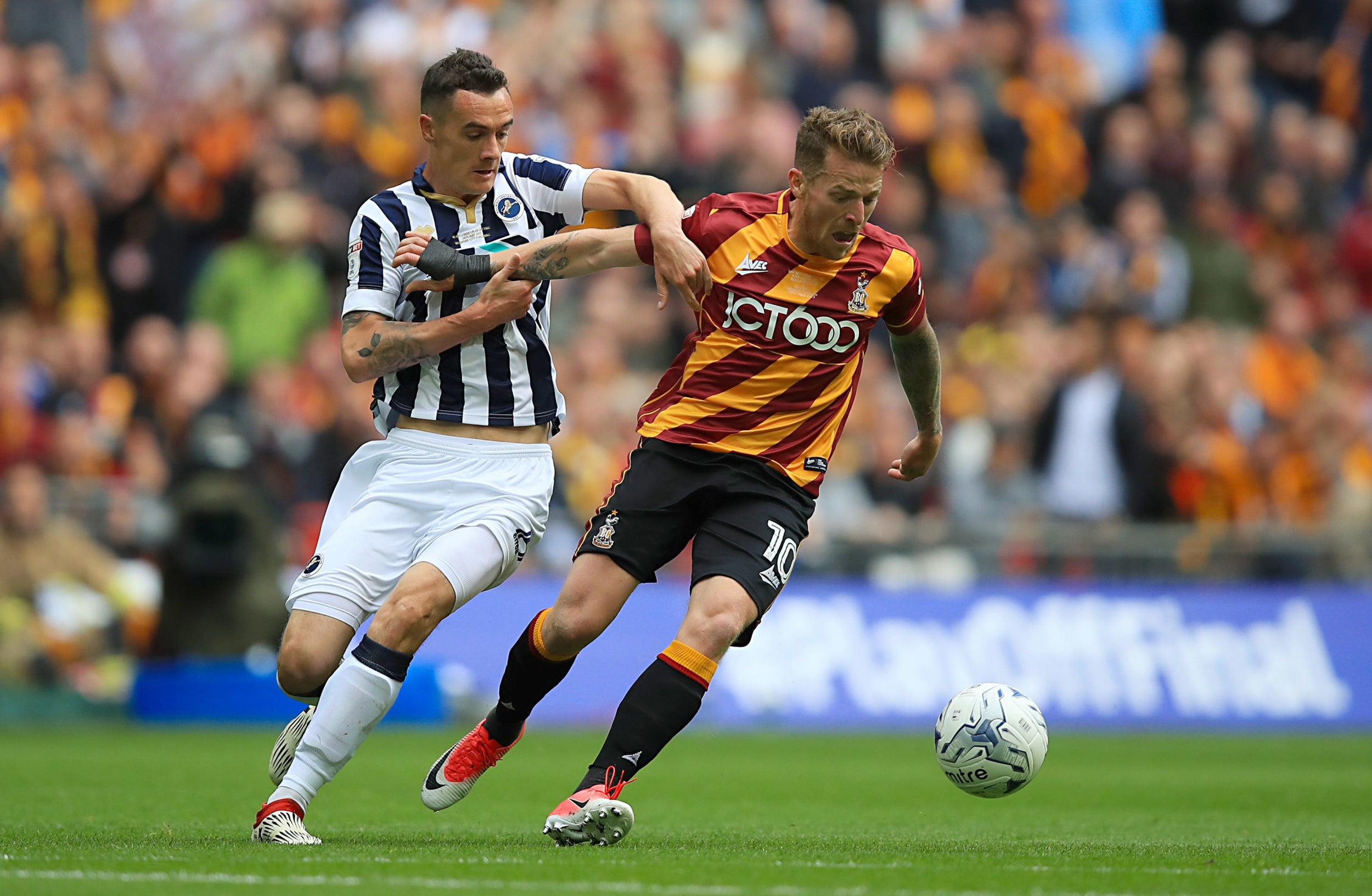 47/92

46. Bradford City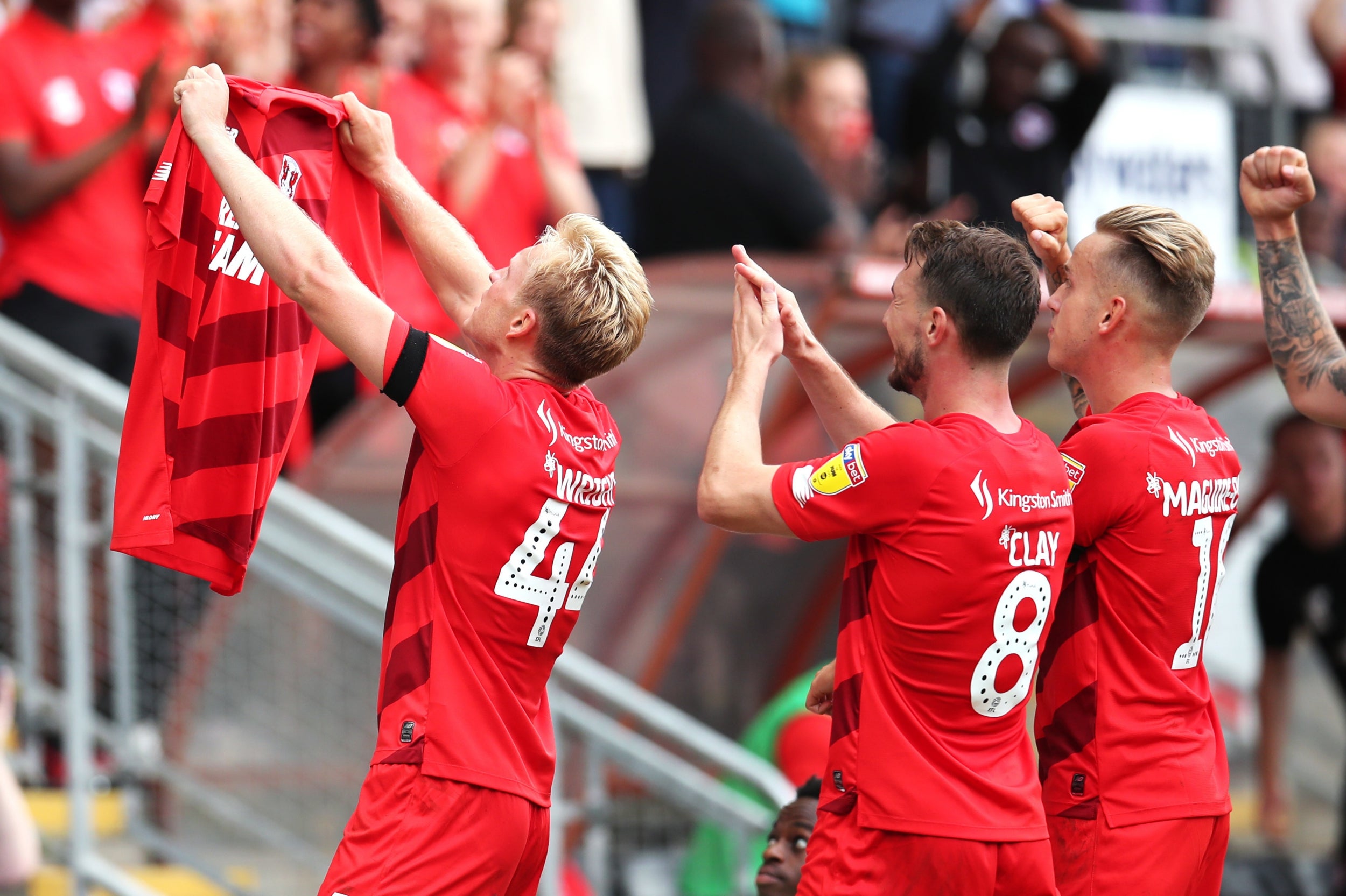 48/92

45. Leyton Orient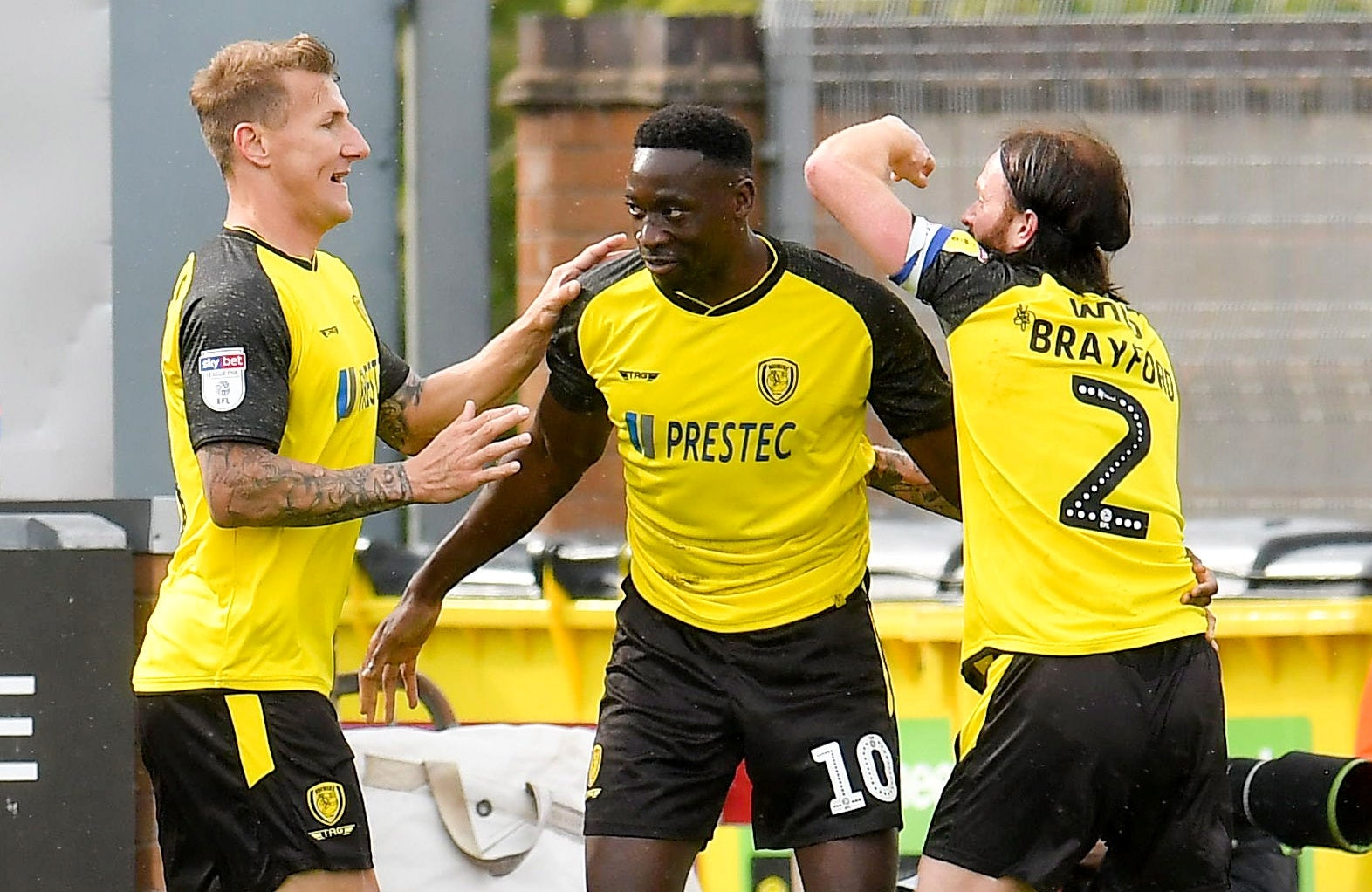 49/92

44. Burton Albion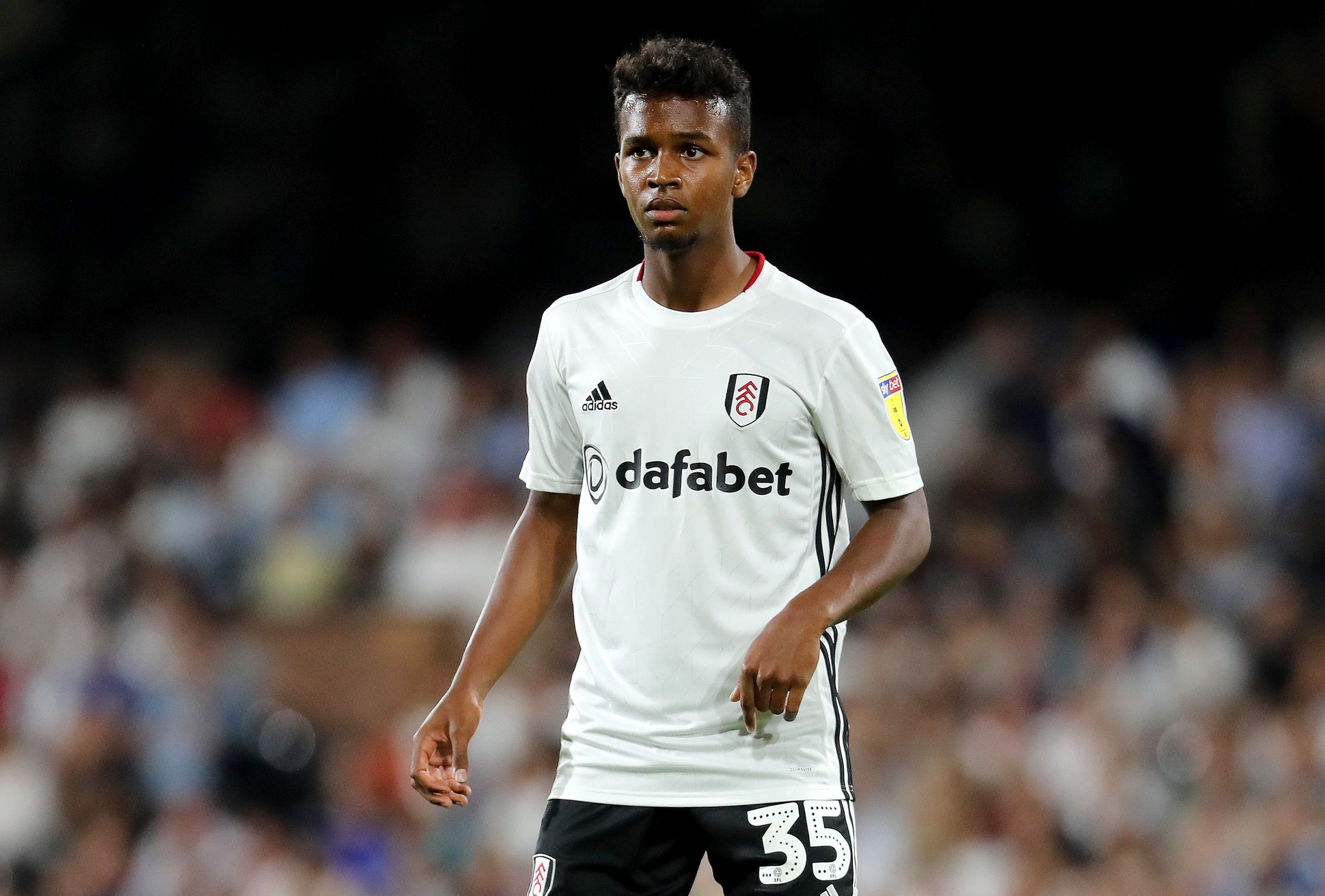 50/92

43. Fulham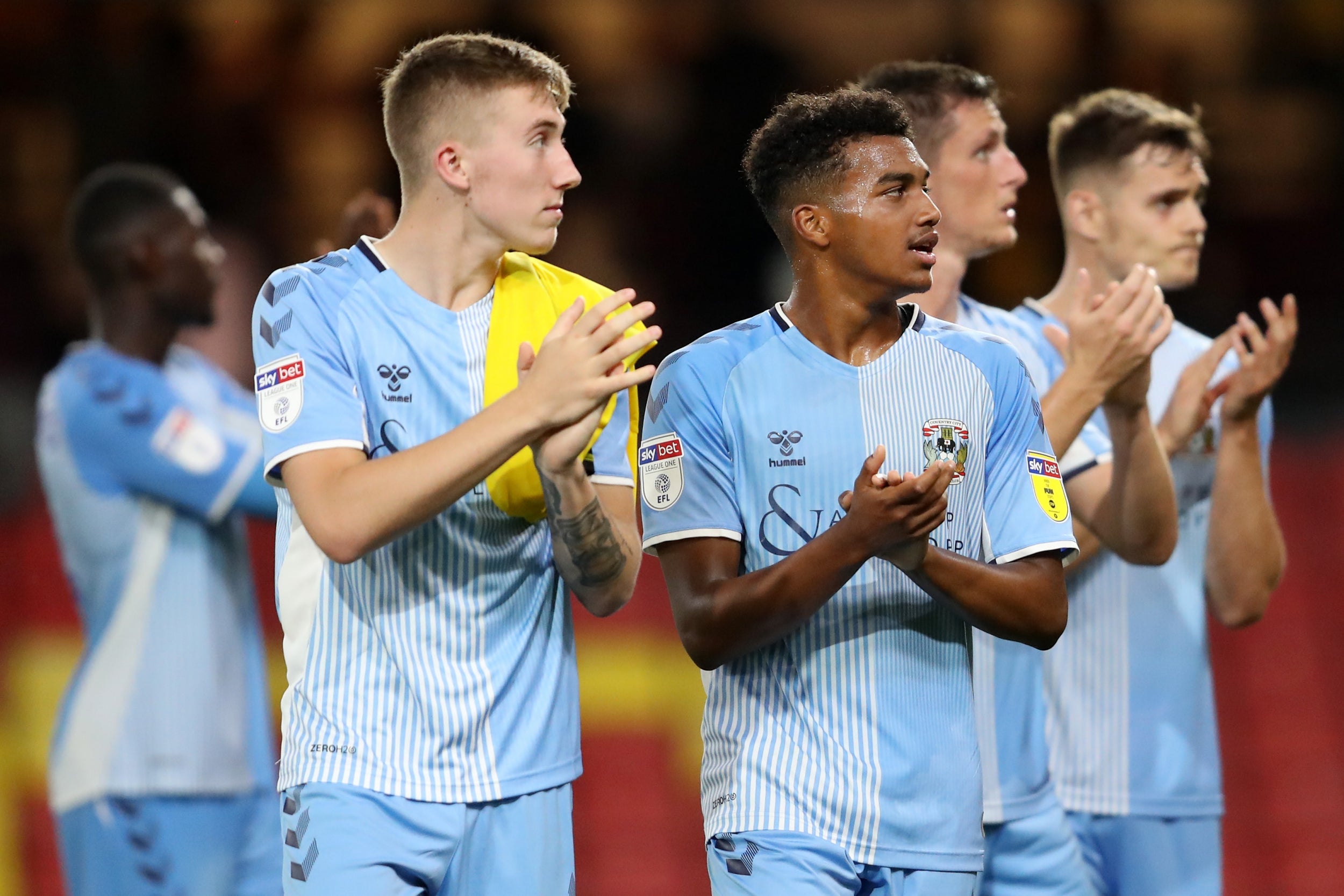 51/92

42. Coventry City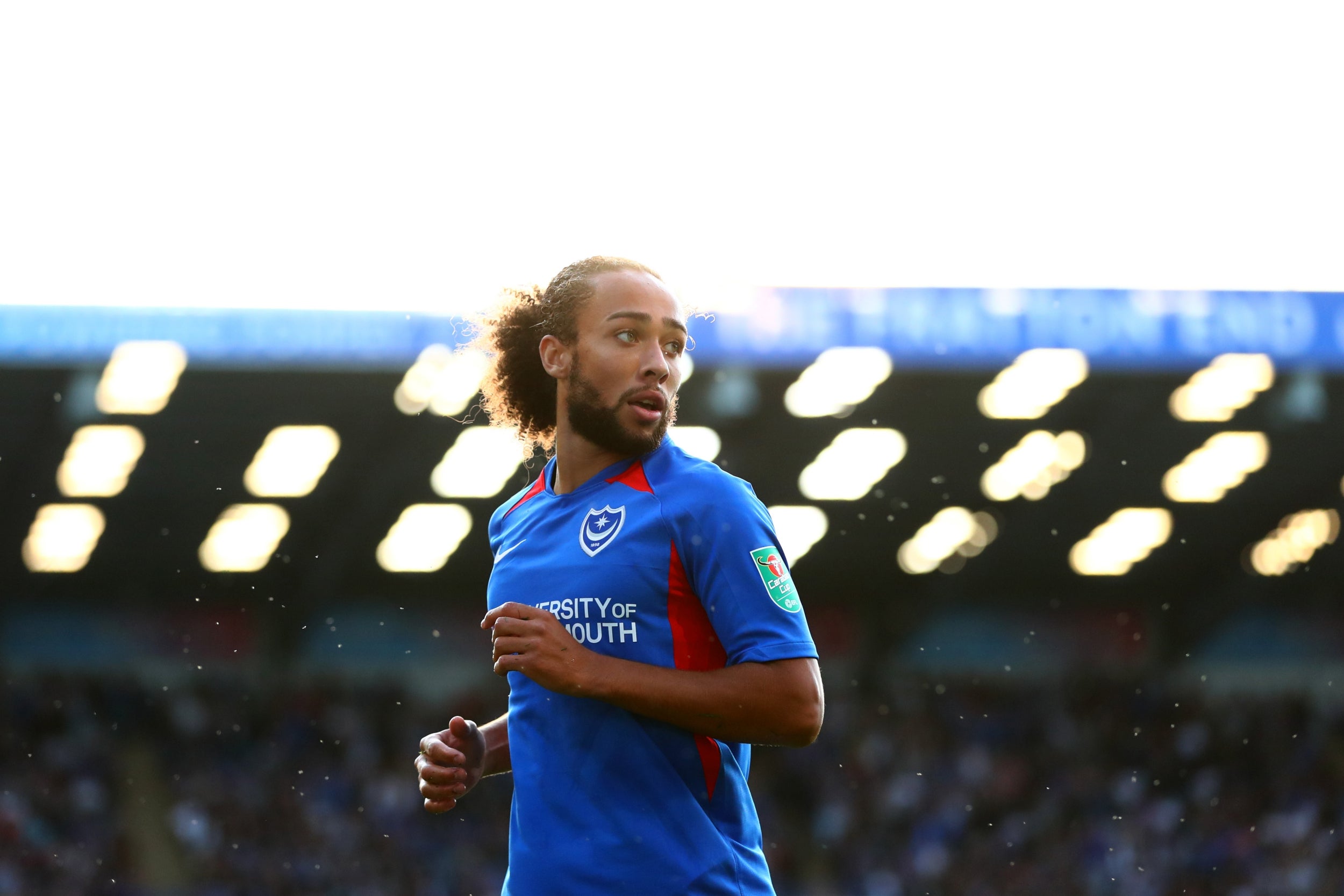 52/92

41. Portsmouth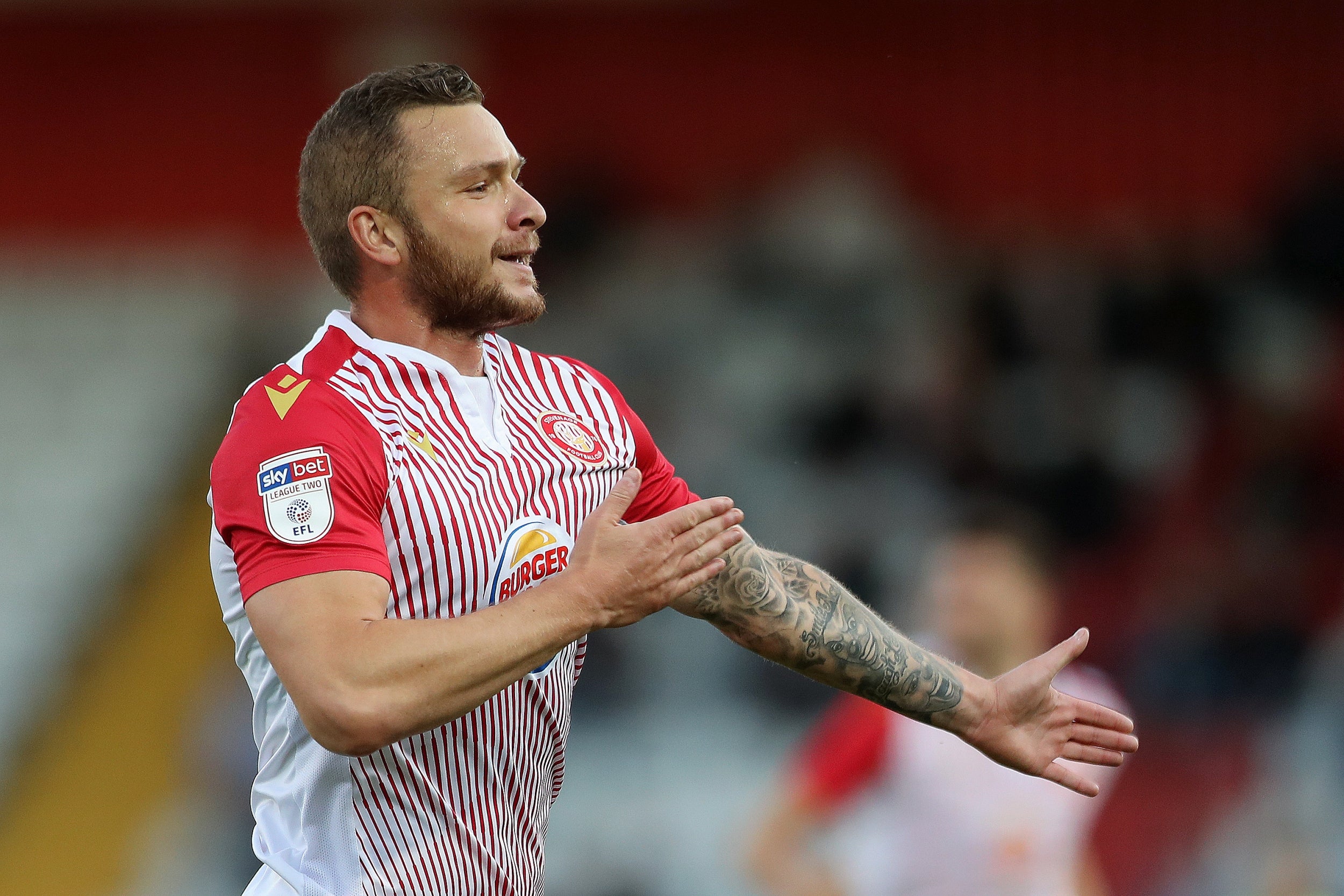 53/92

40. Stevenage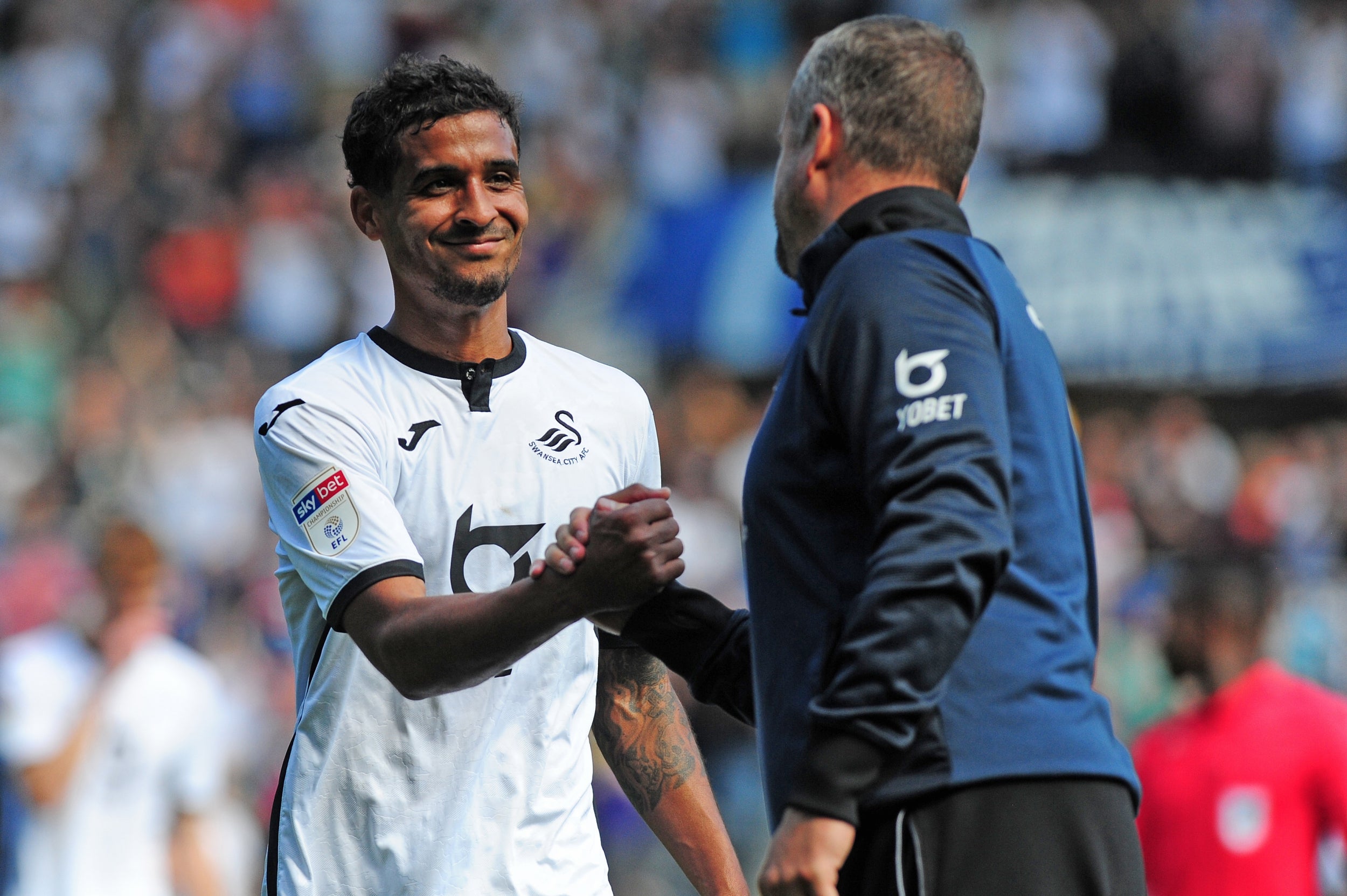 54/92

39. Swansea City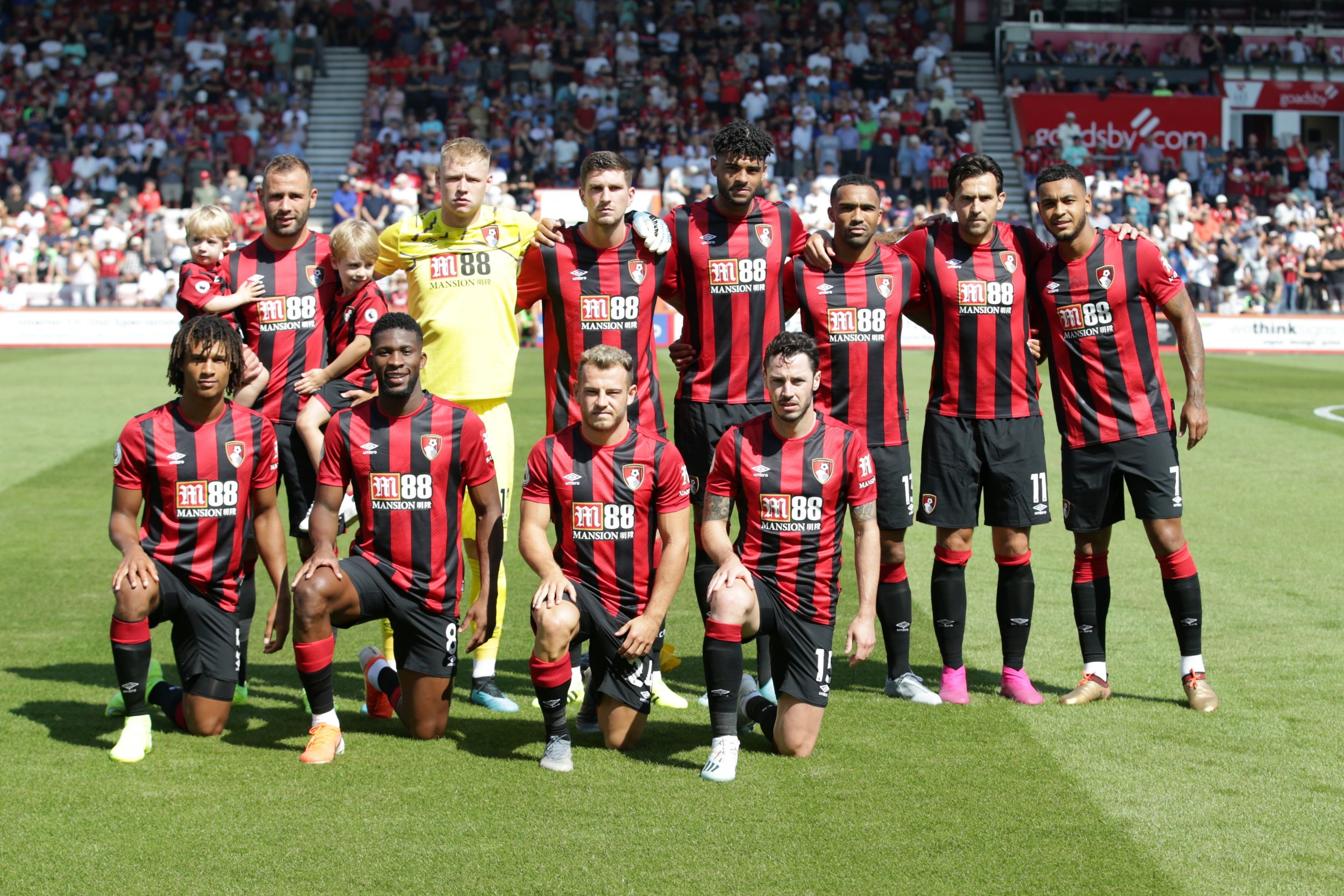 55/92

38. Bournemouth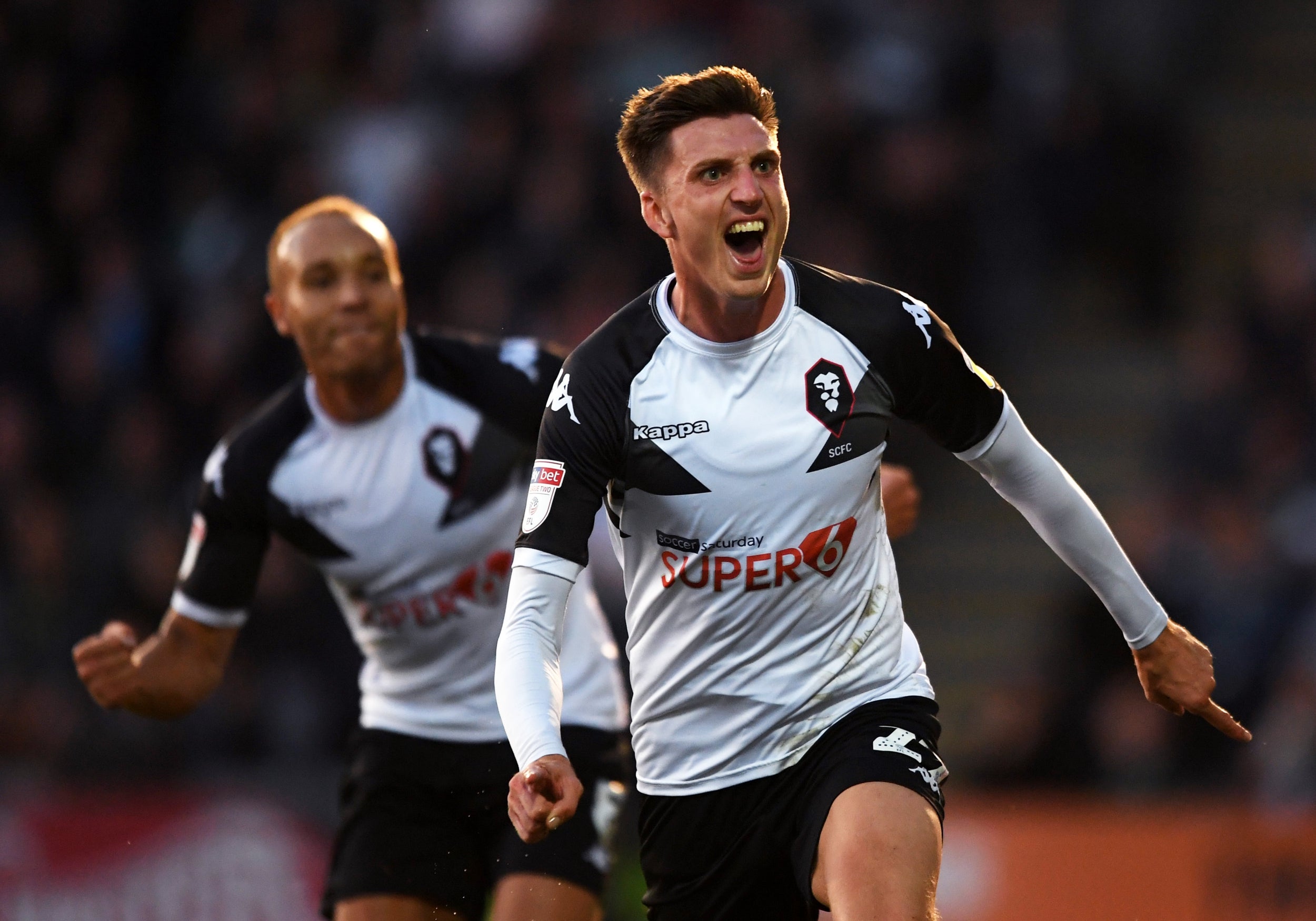 56/92

37. Salford City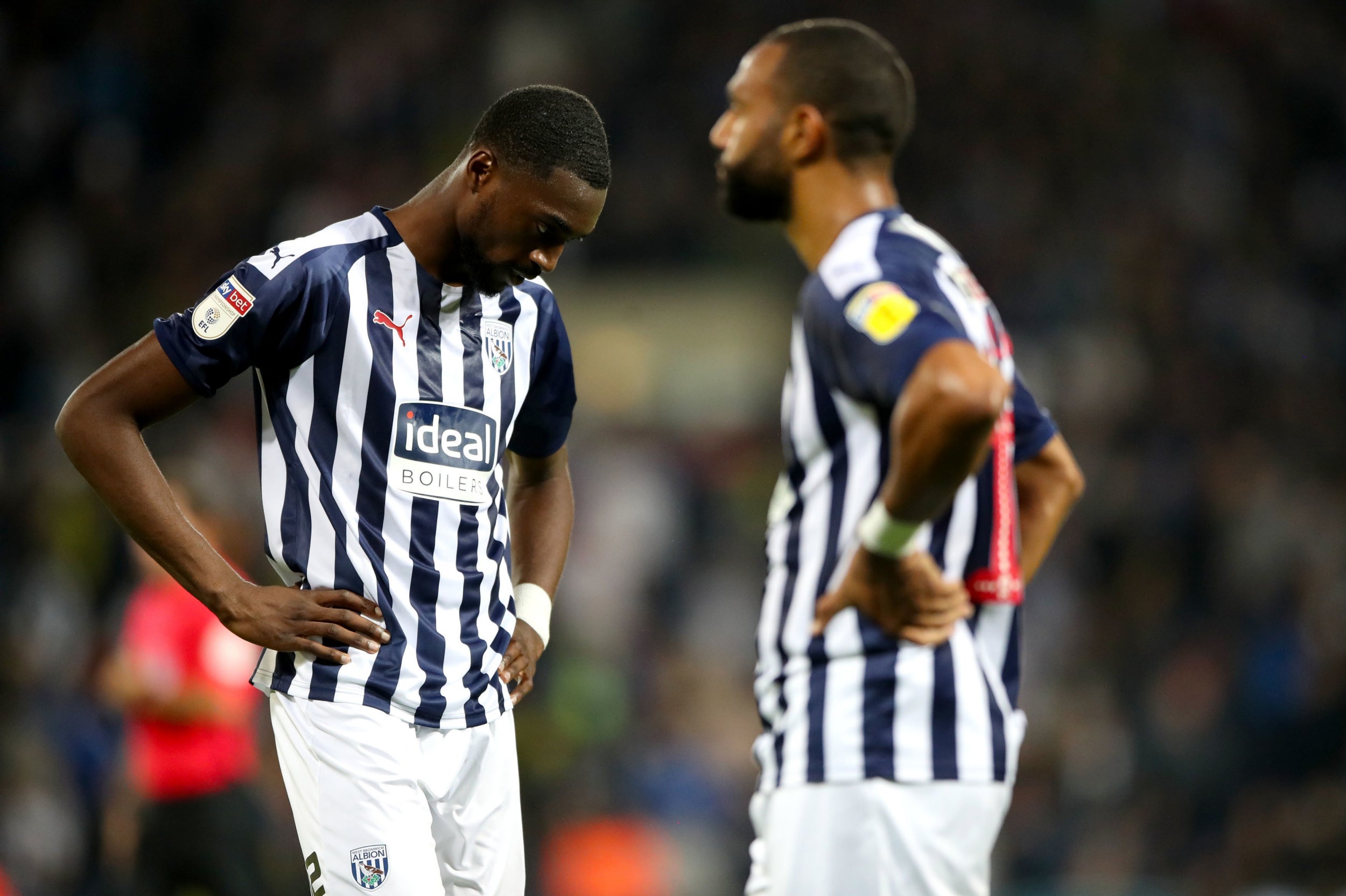 57/92

36. West Bromwich Albion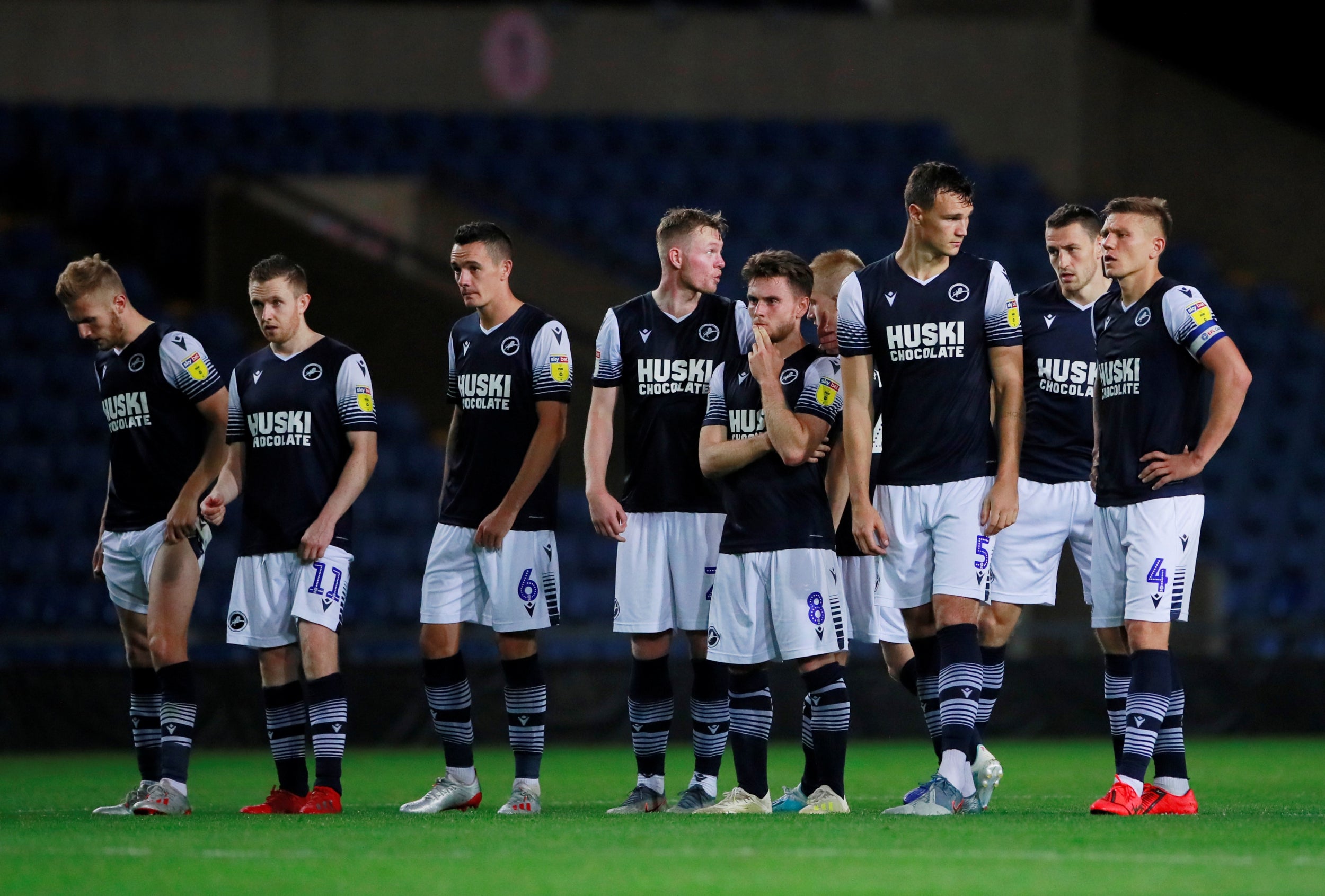 58/92

35. Millwall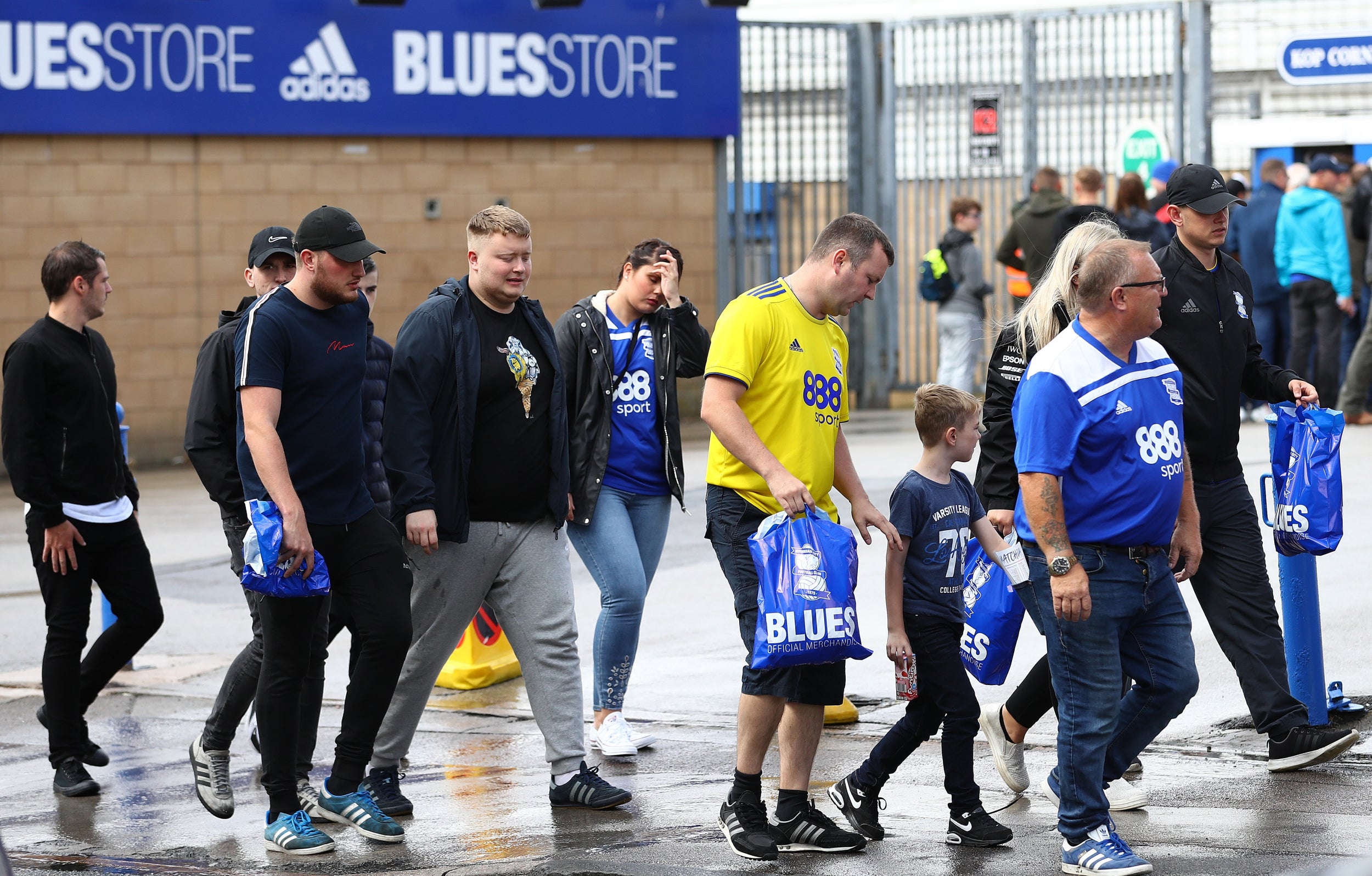 59/92

34. Birmingham City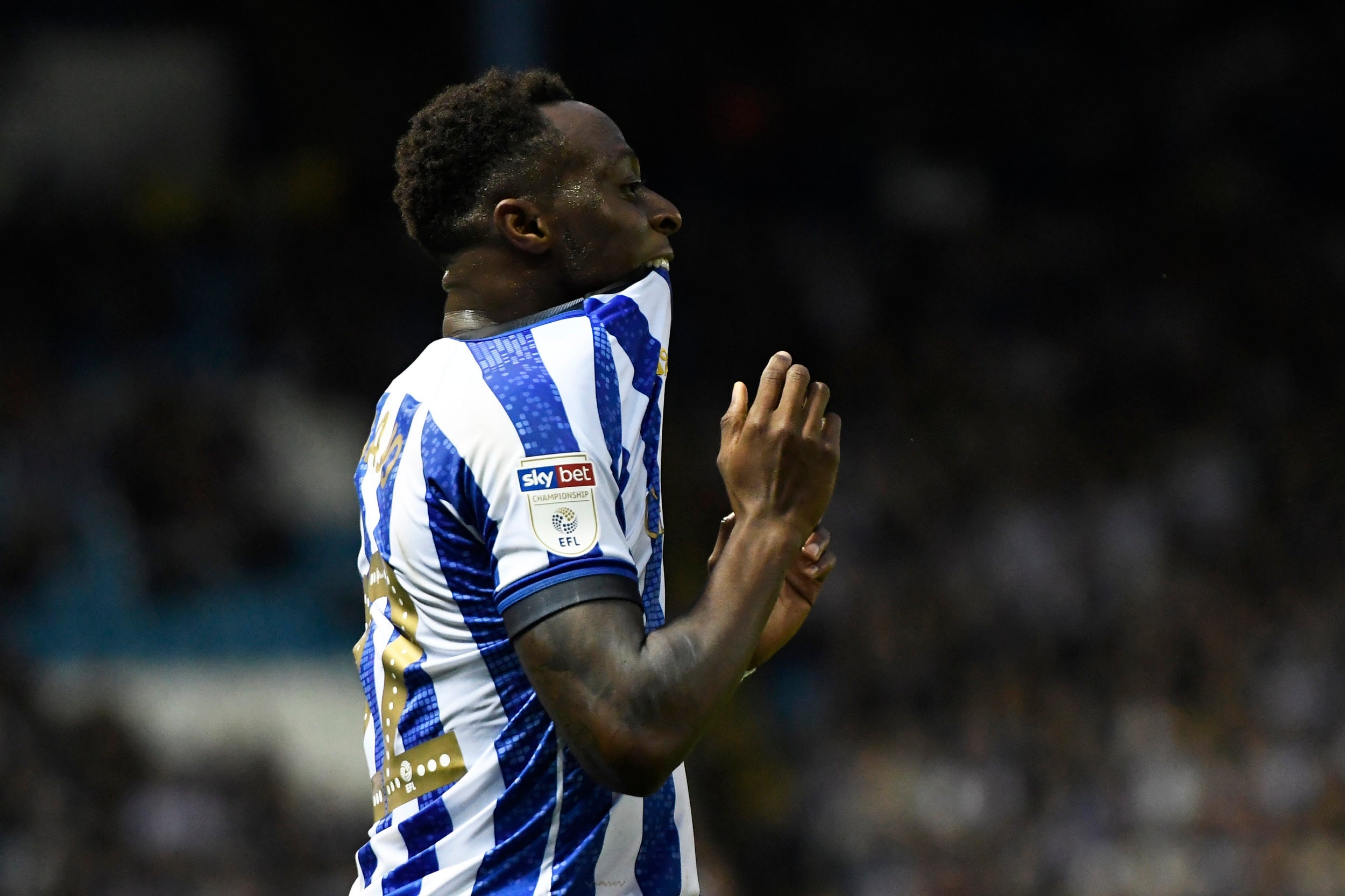 60/92

33. Sheffield Wednesday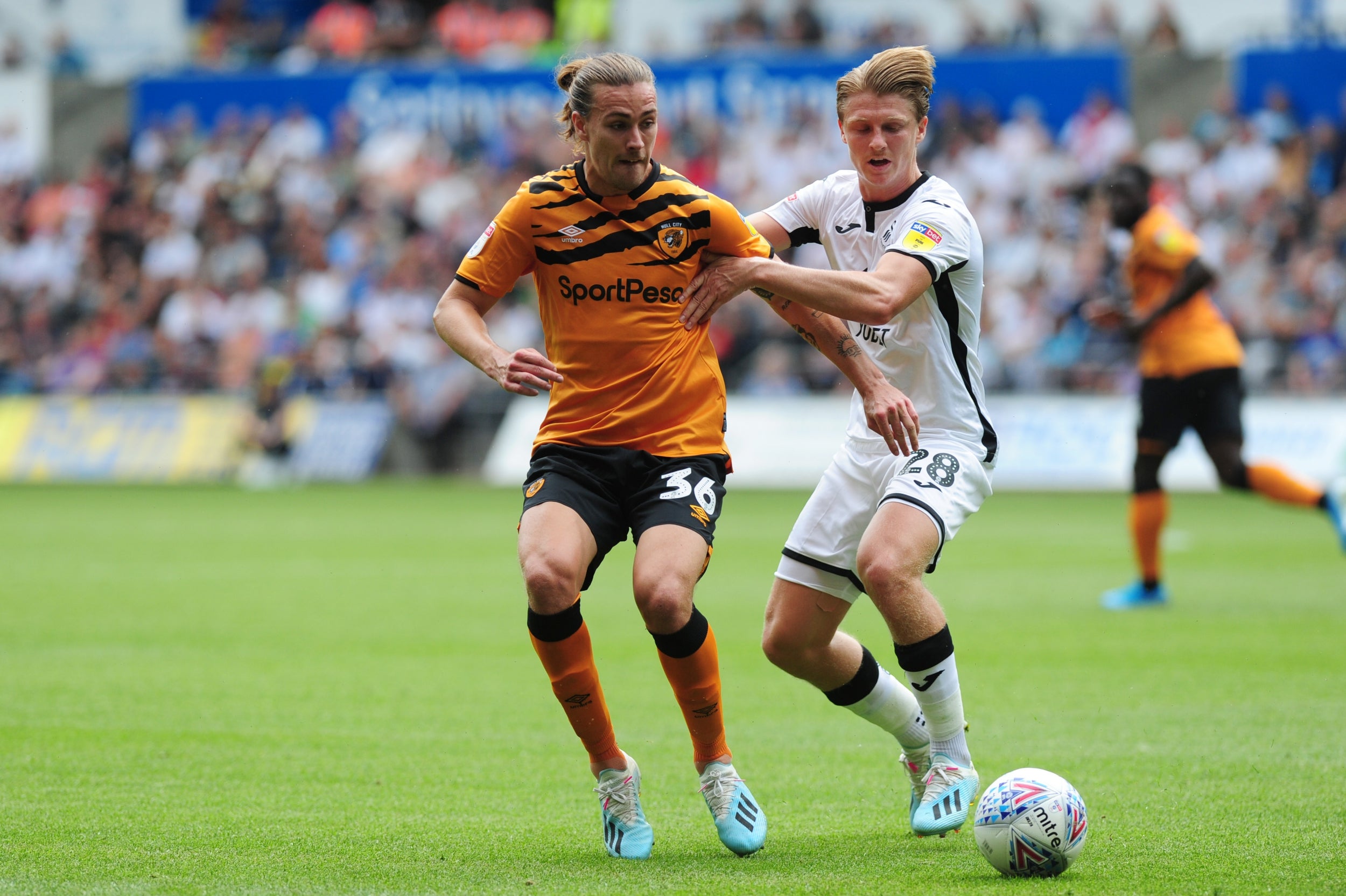 61/92

32. Hull City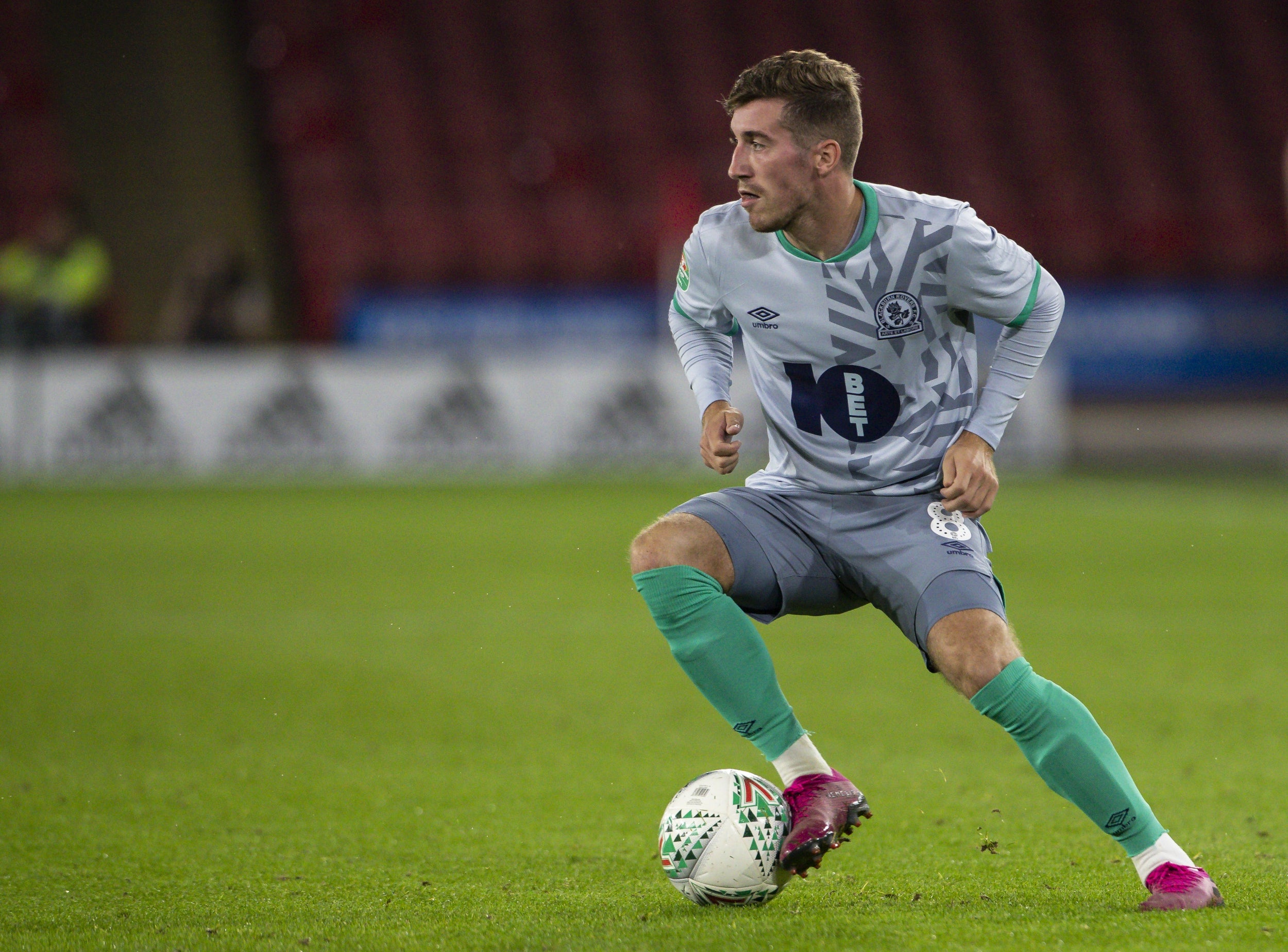 62/92

31. Blackburn Rovers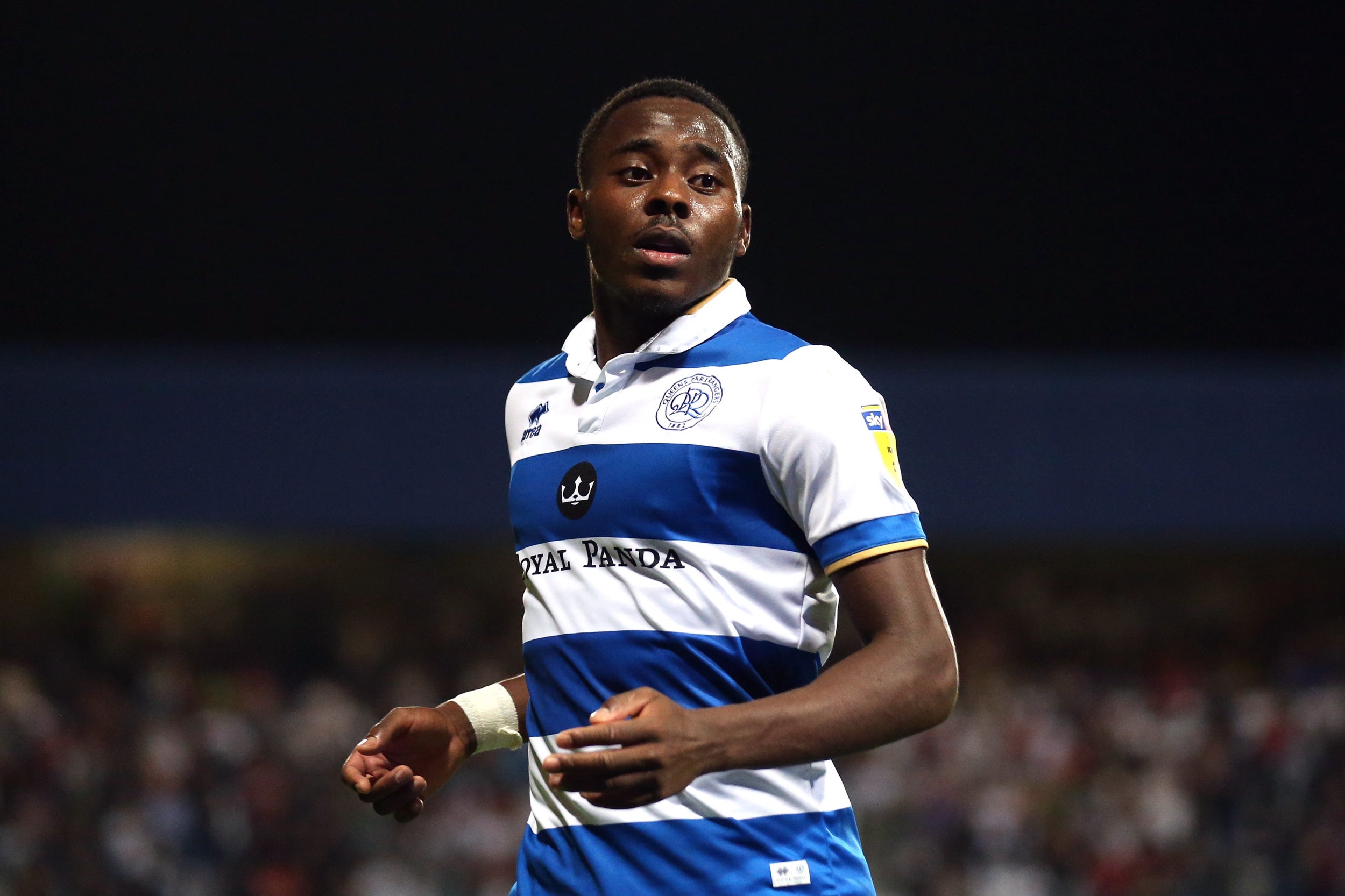 63/92

30. Queens Park Rangers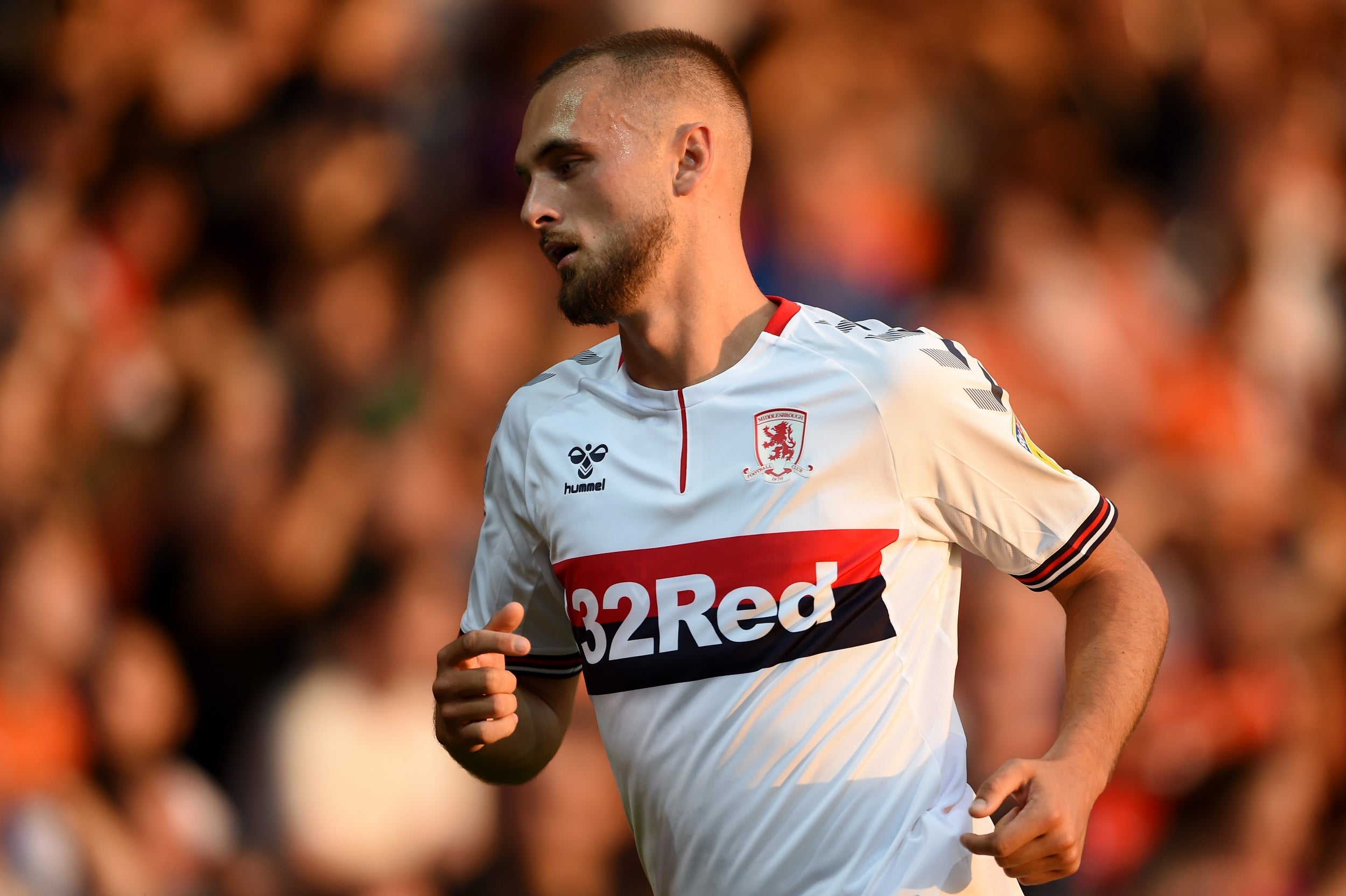 64/92

29. Middlesbrough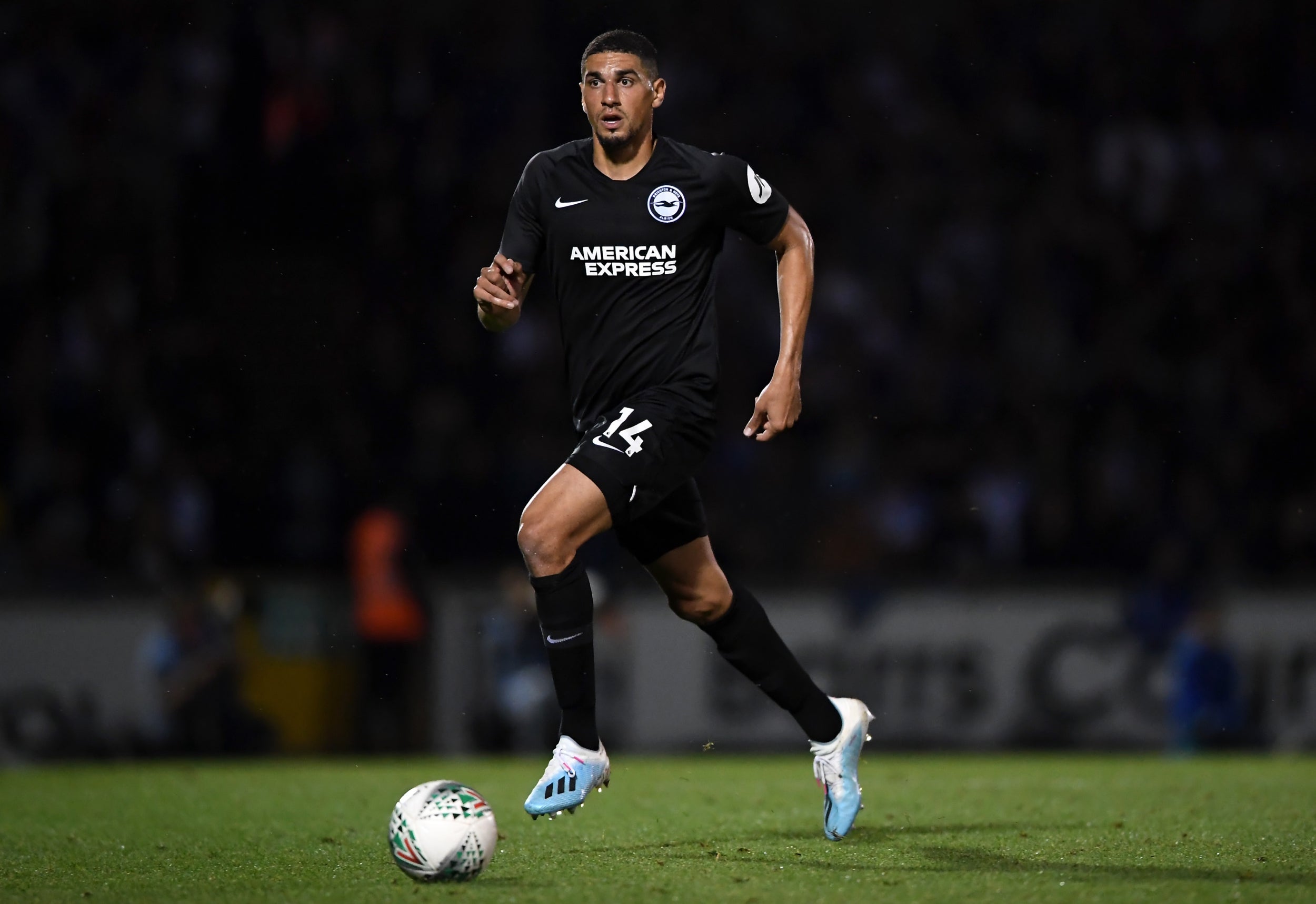 65/92

28. Brighton & Hove Albion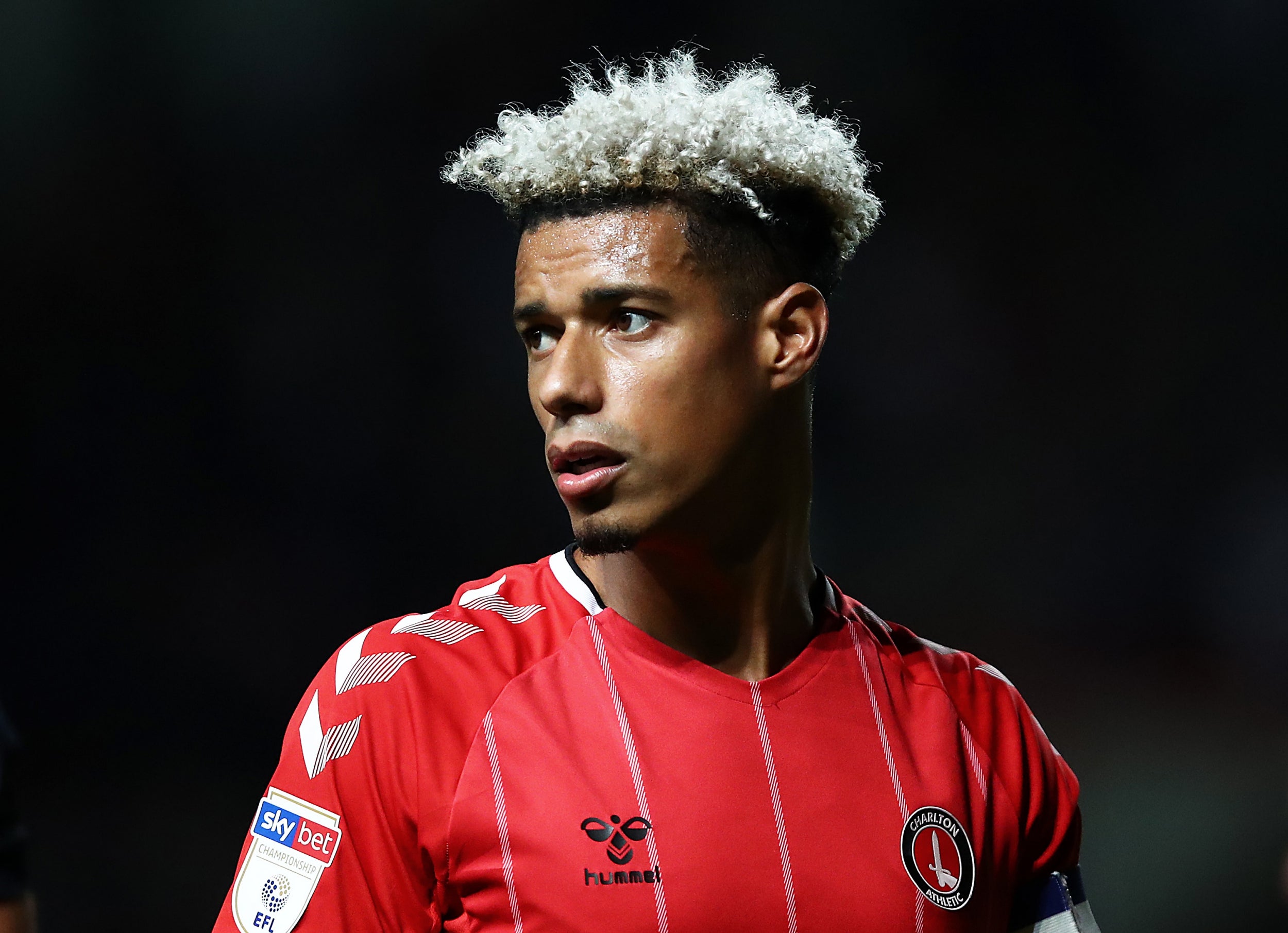 66/92

27. Charlton Athletic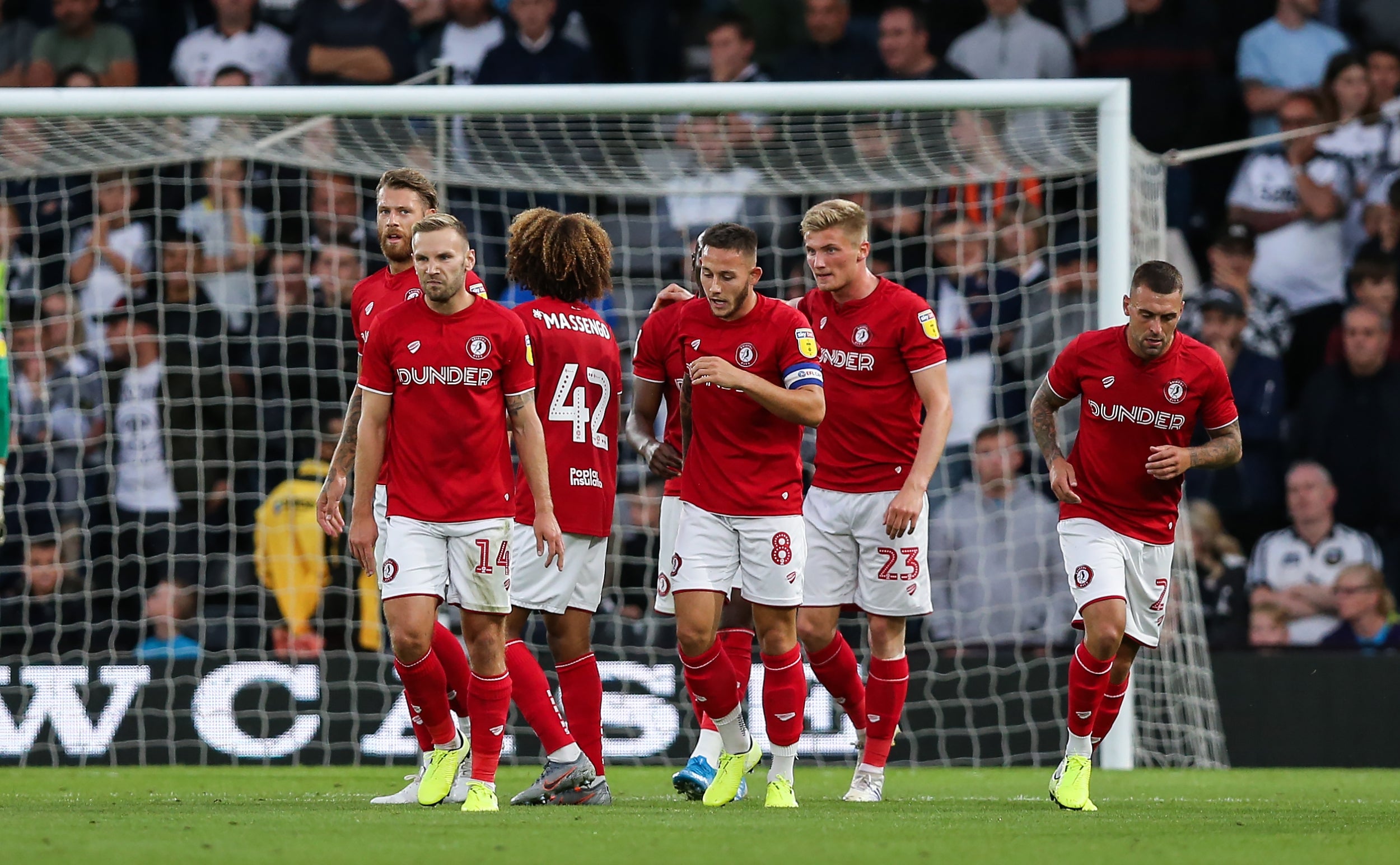 67/92

26. Bristol City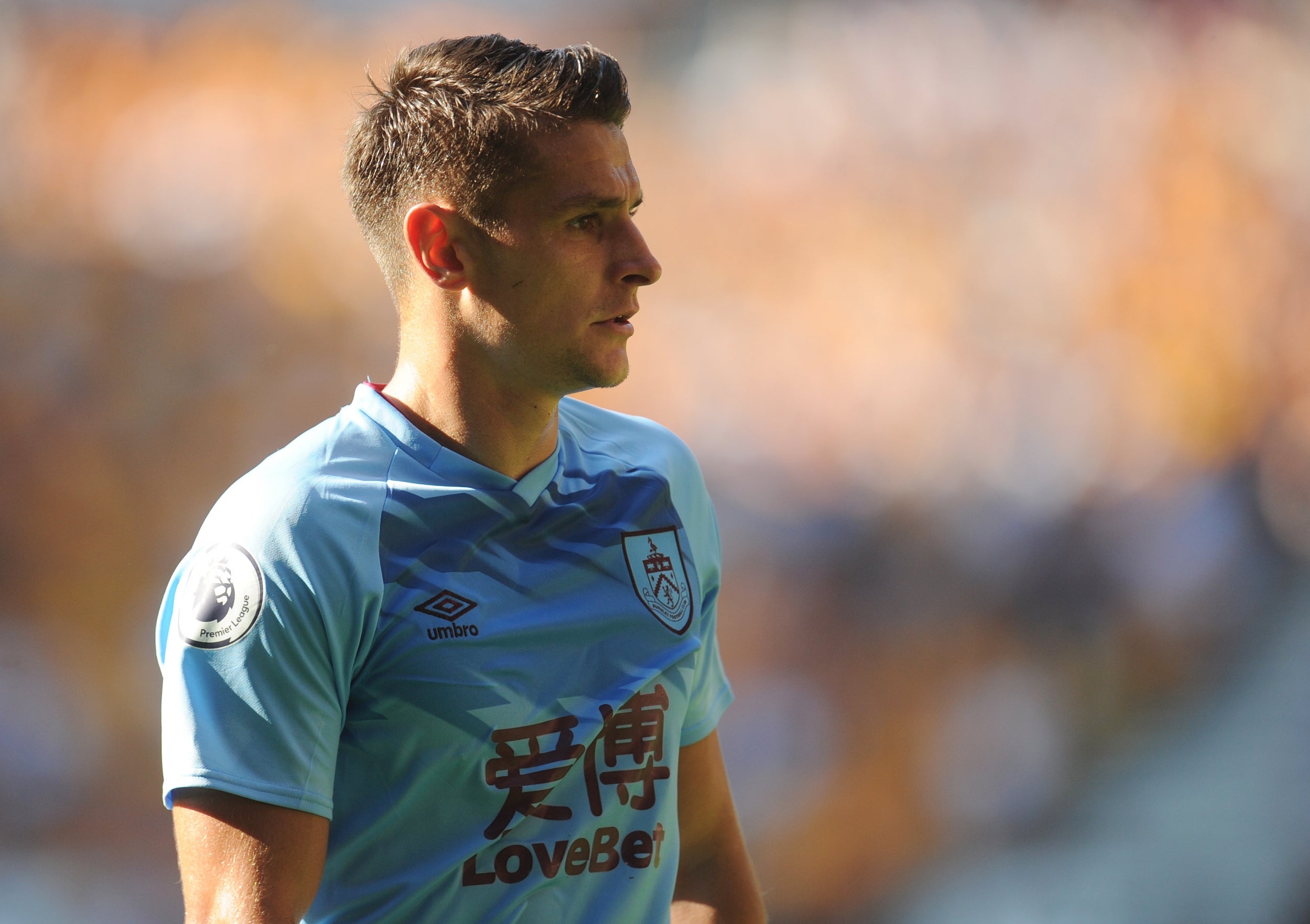 68/92

25. Burnley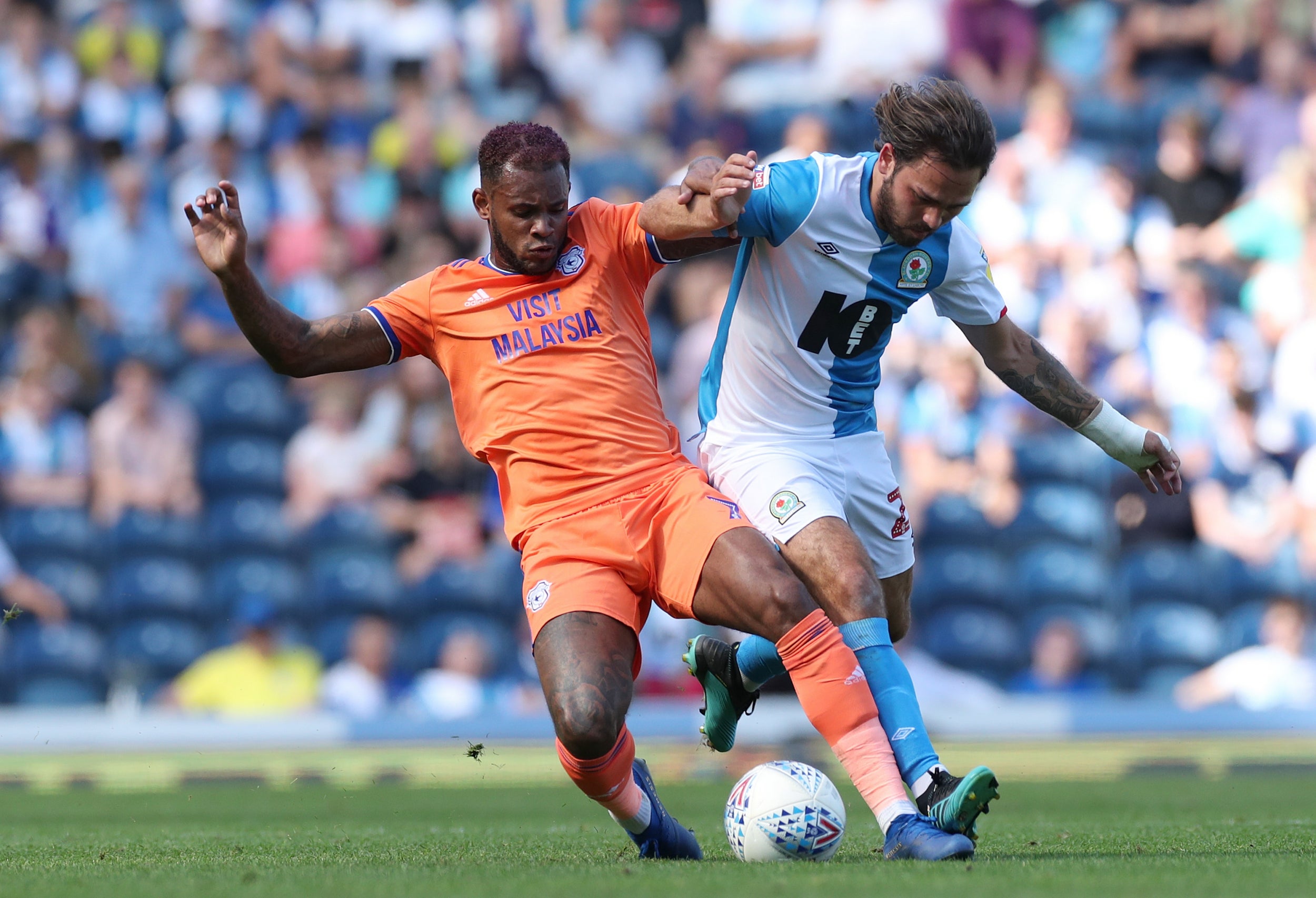 69/92

24. Cardiff City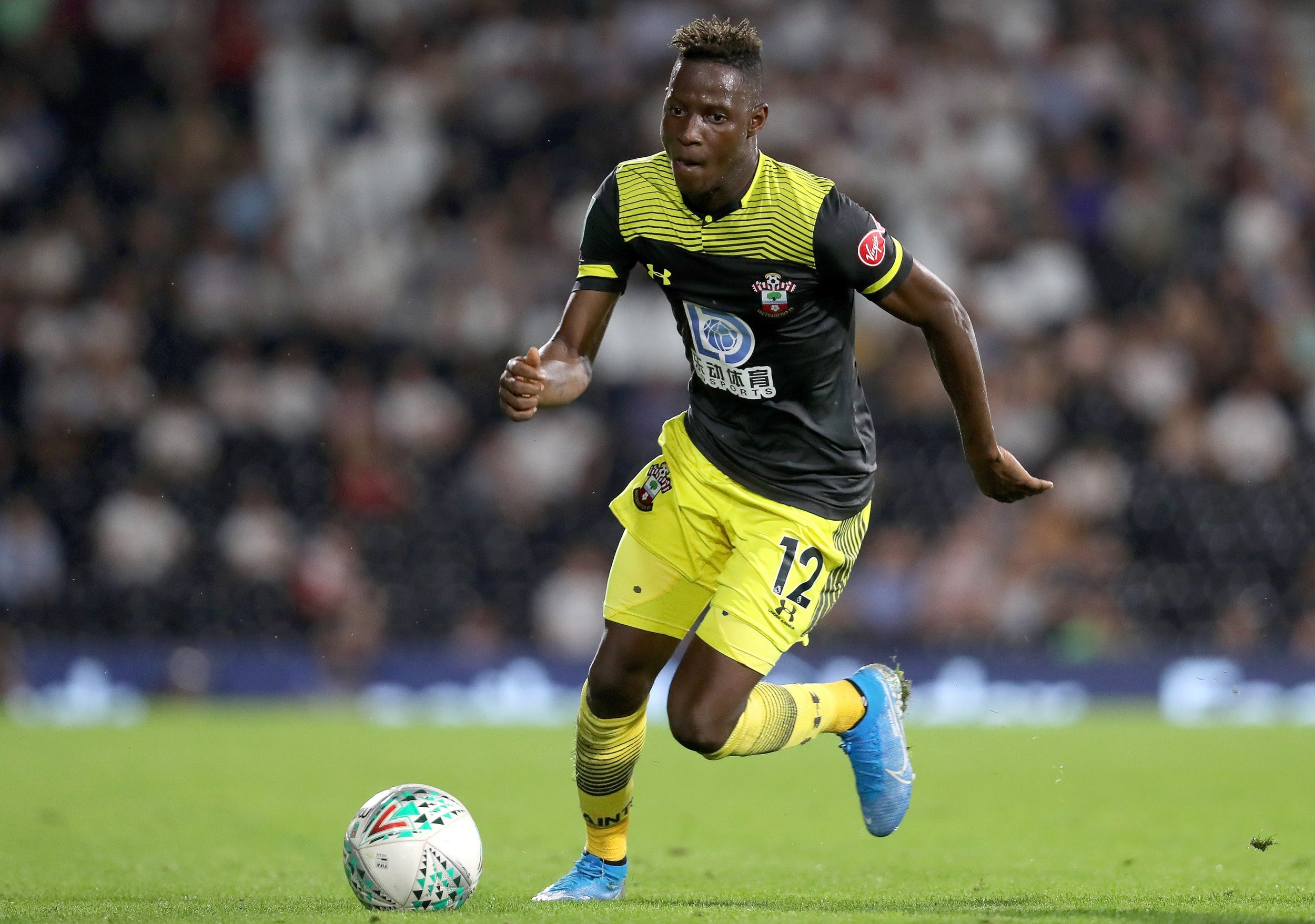 70/92

23. Southampton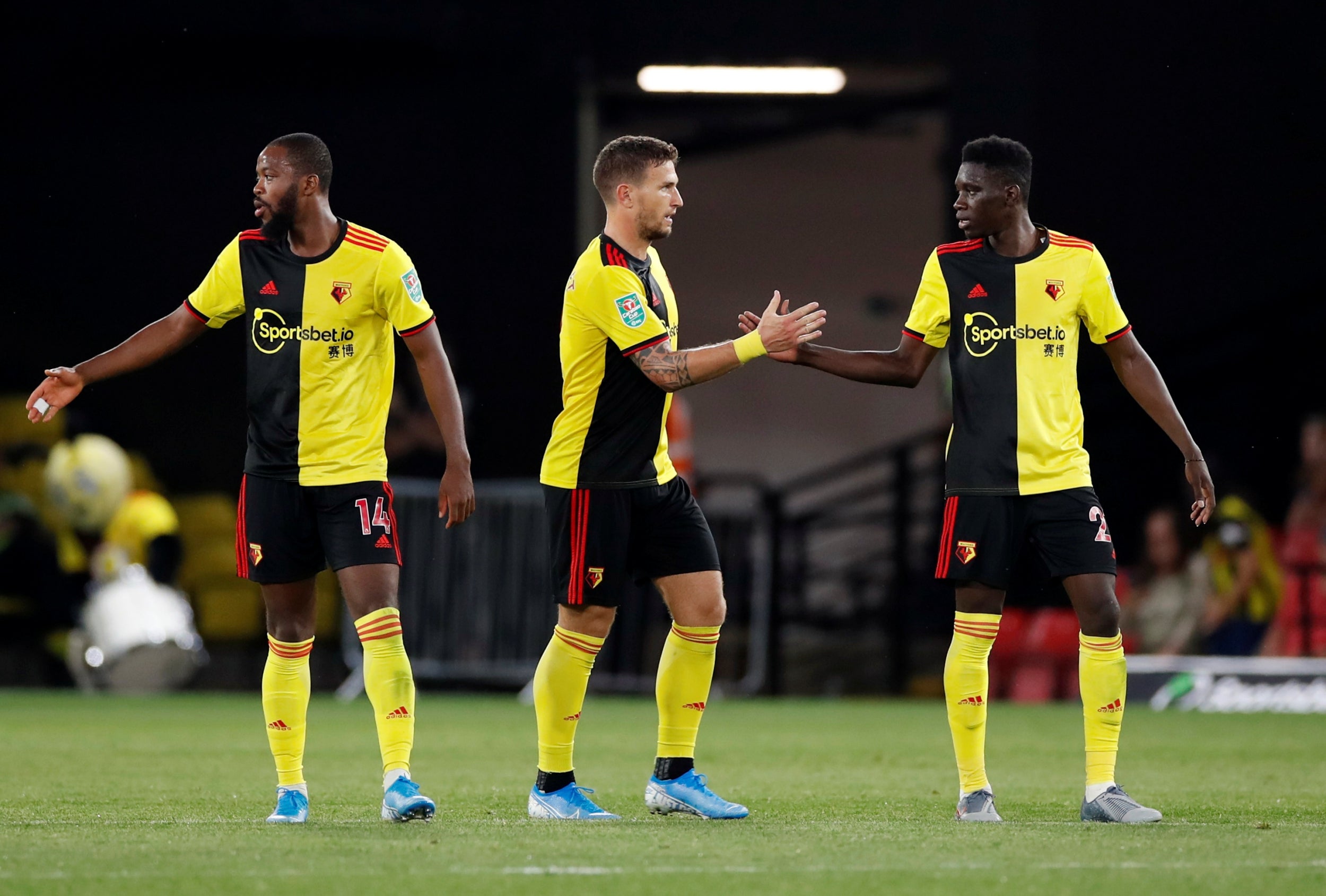 71/92

22. Watford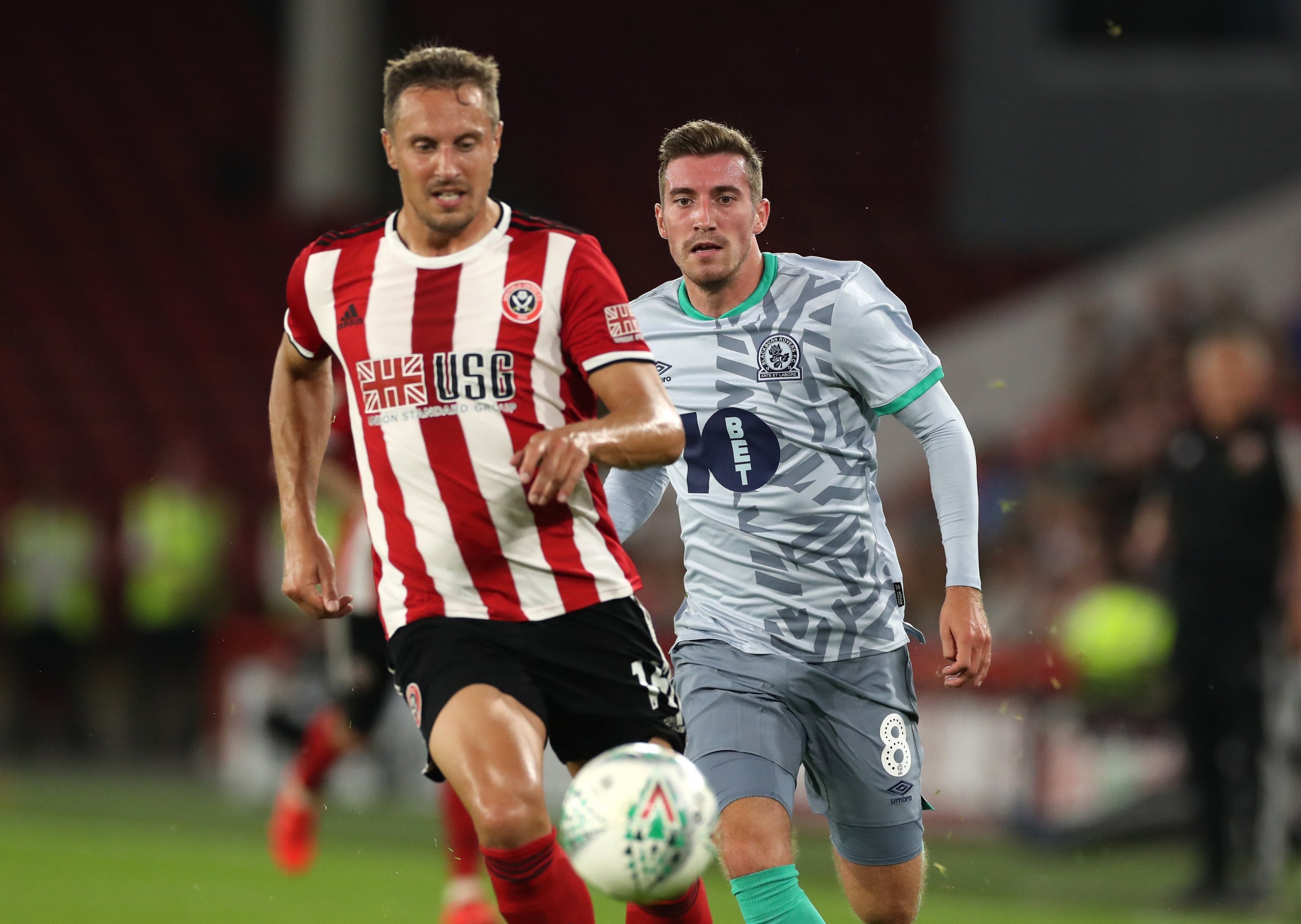 72/92

21. Sheffield United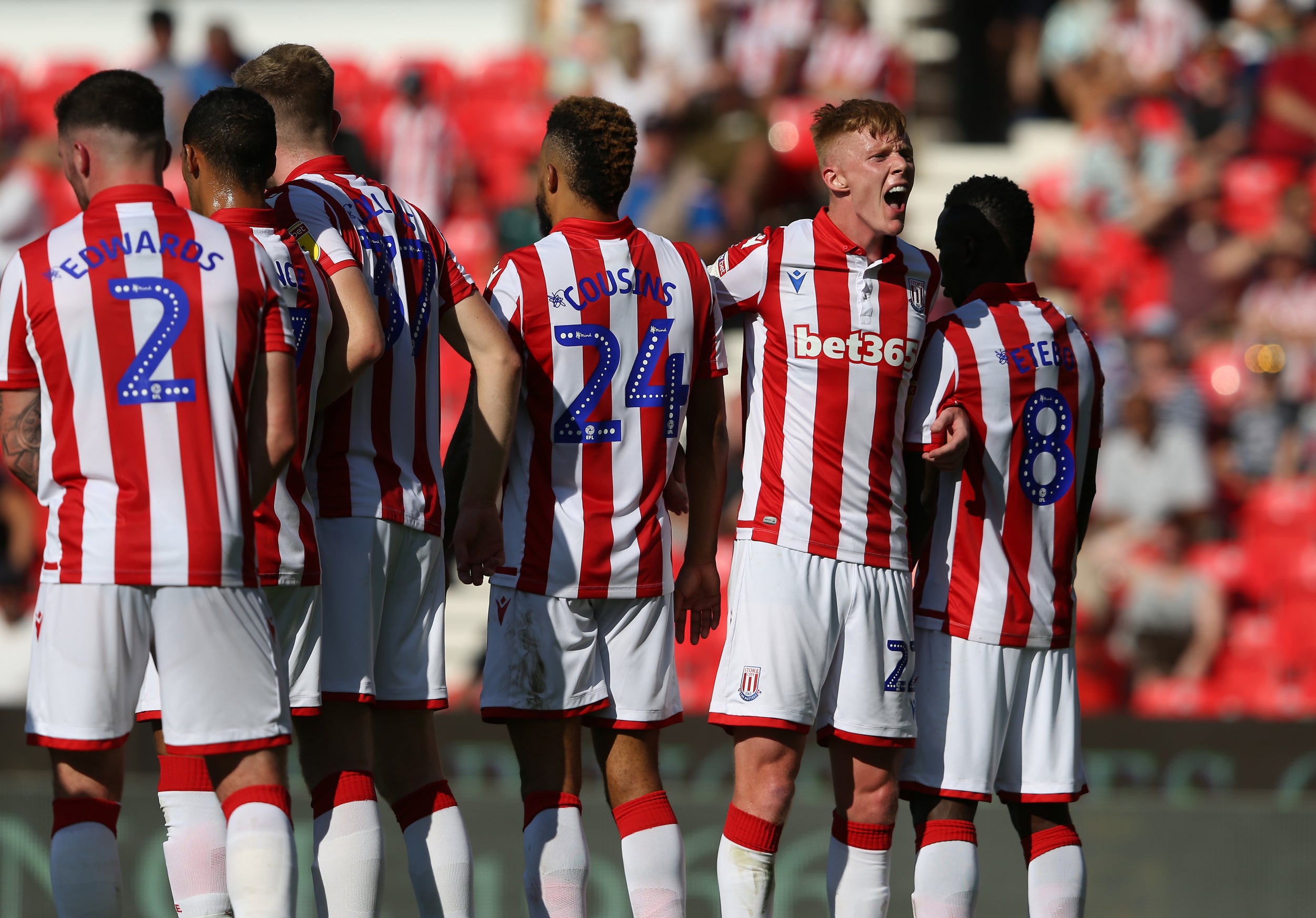 73/92

20. Stoke City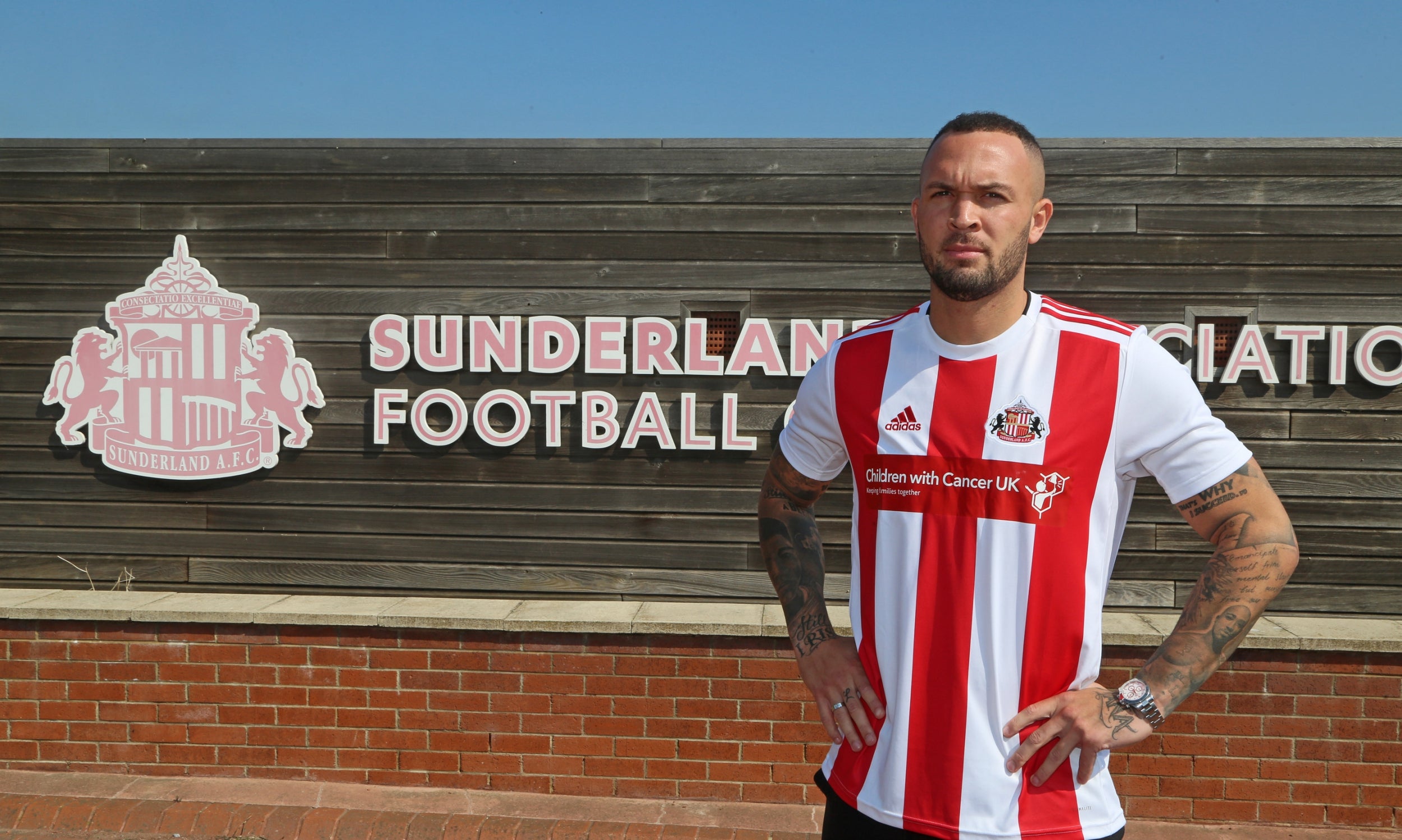 74/92

19. Sunderland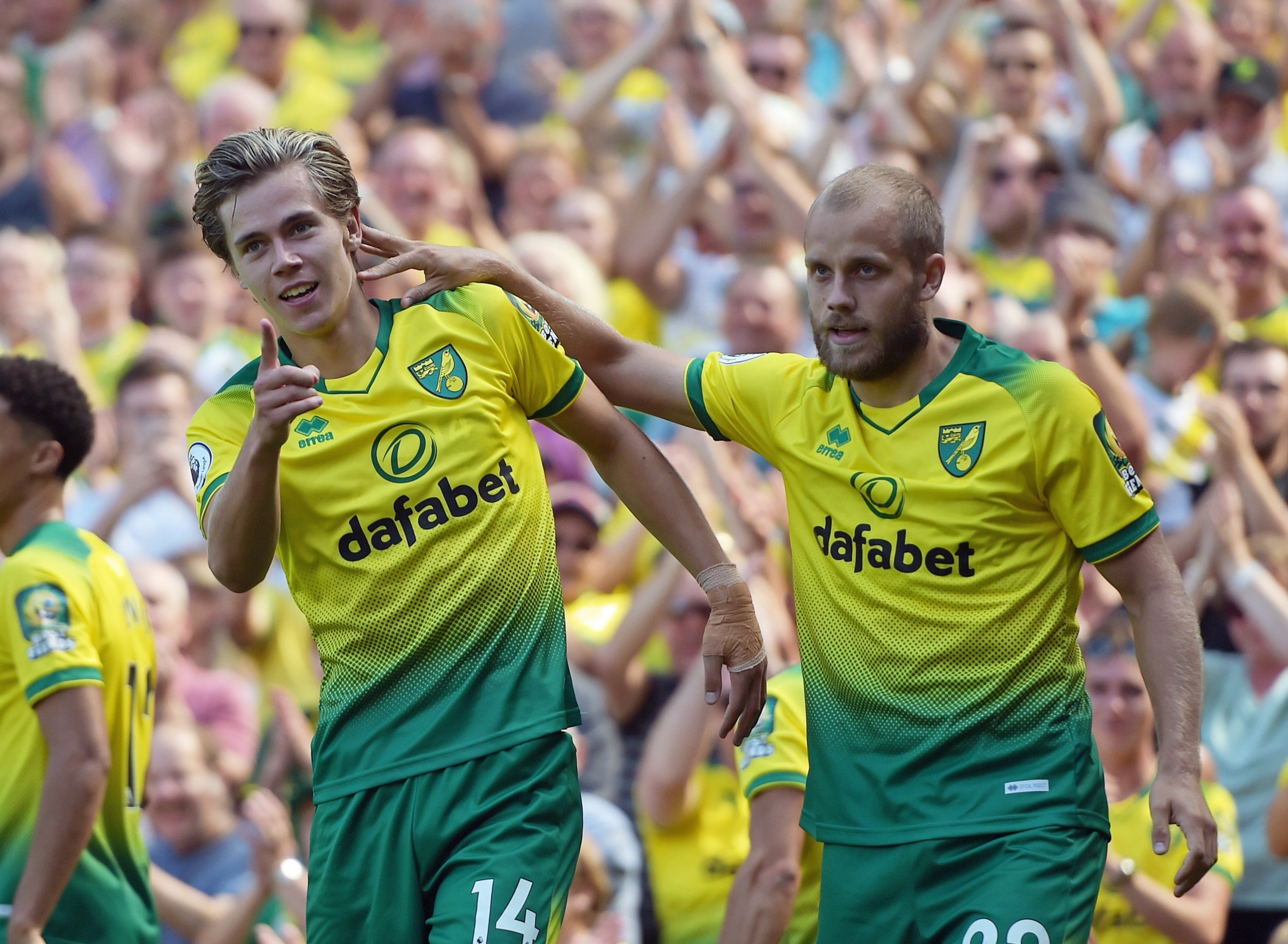 75/92

18. Norwich City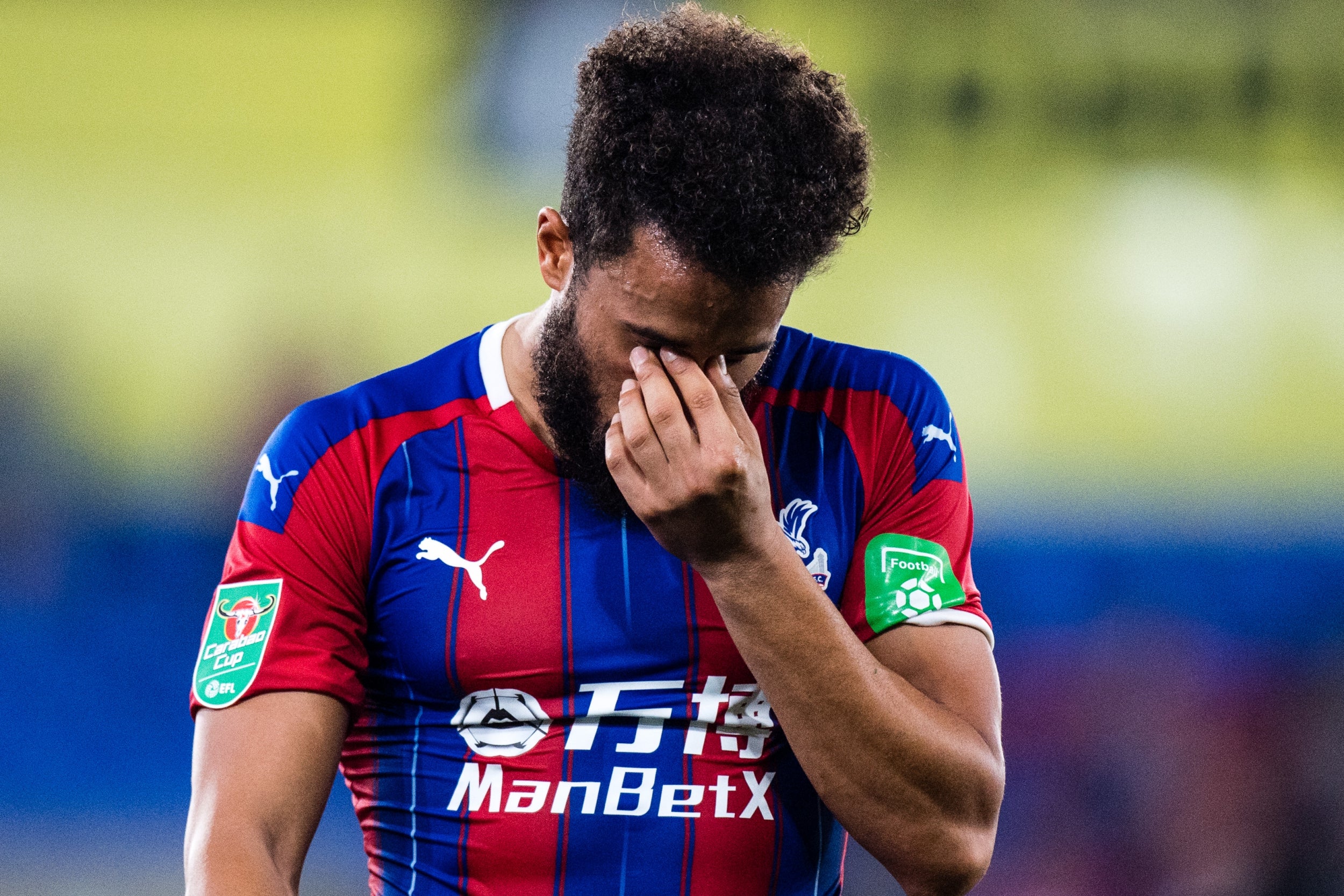 76/92

17. Crystal Palace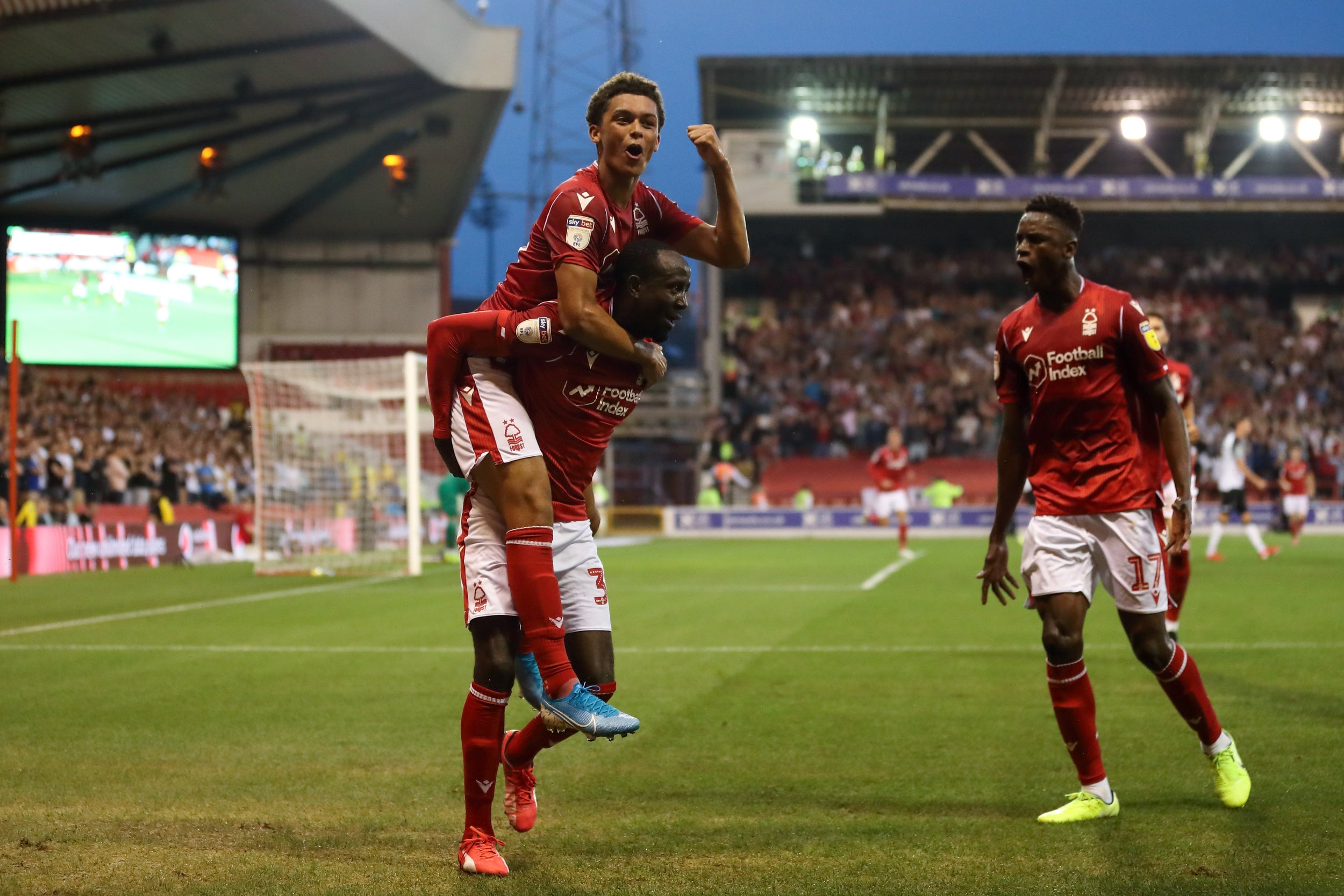 77/92

16. Nottingham Forest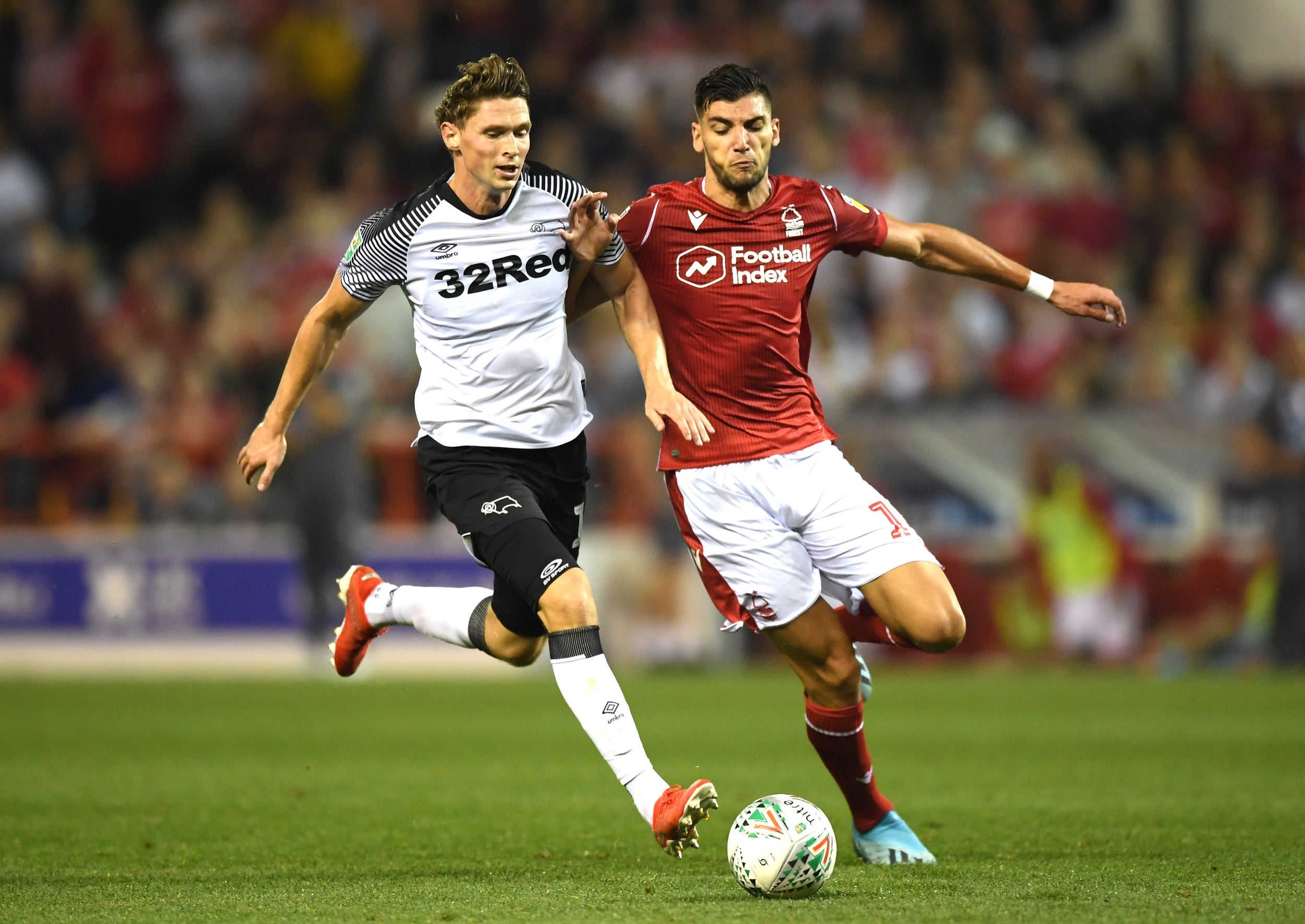 78/92

15. Derby County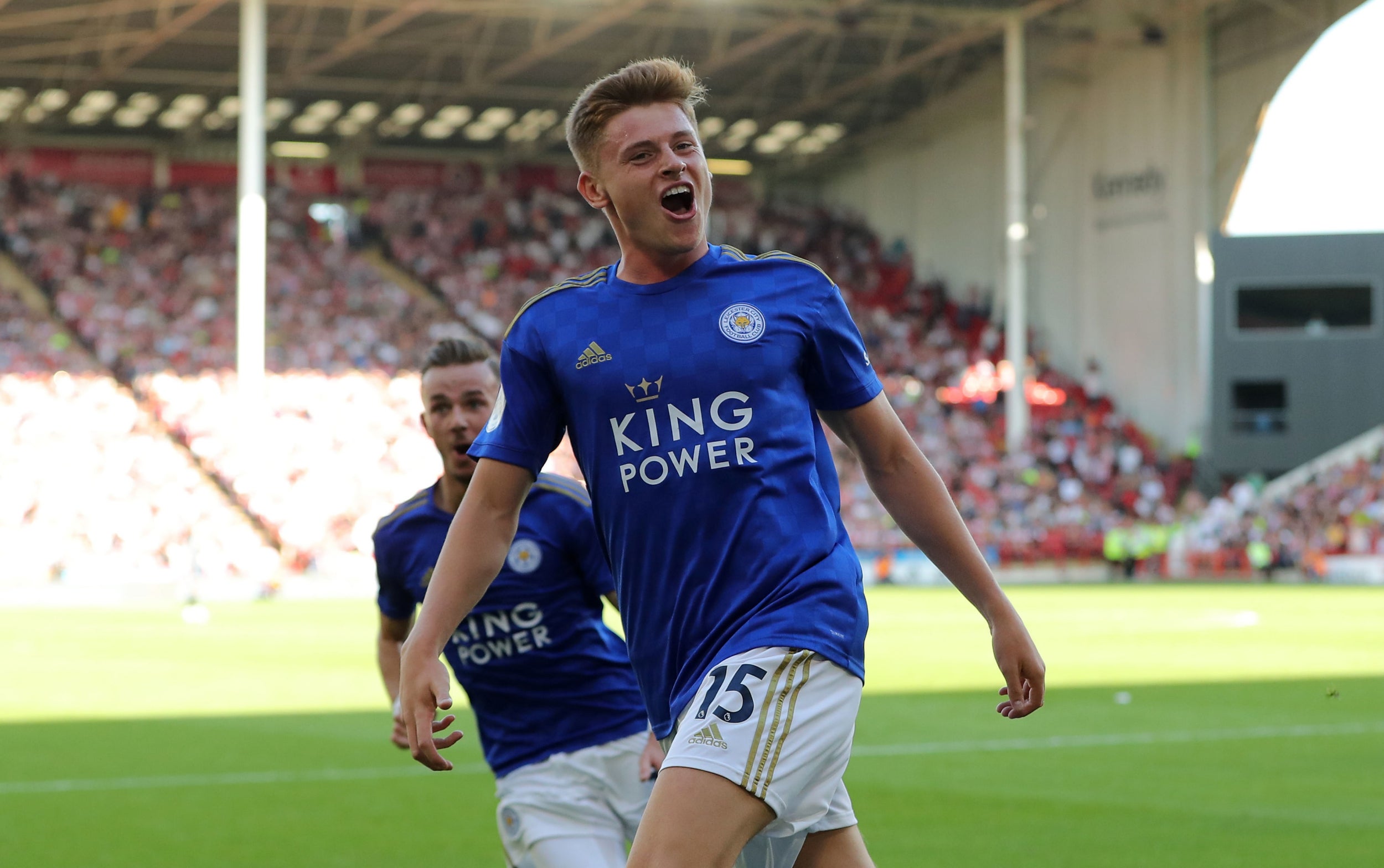 79/92

14, Leicester City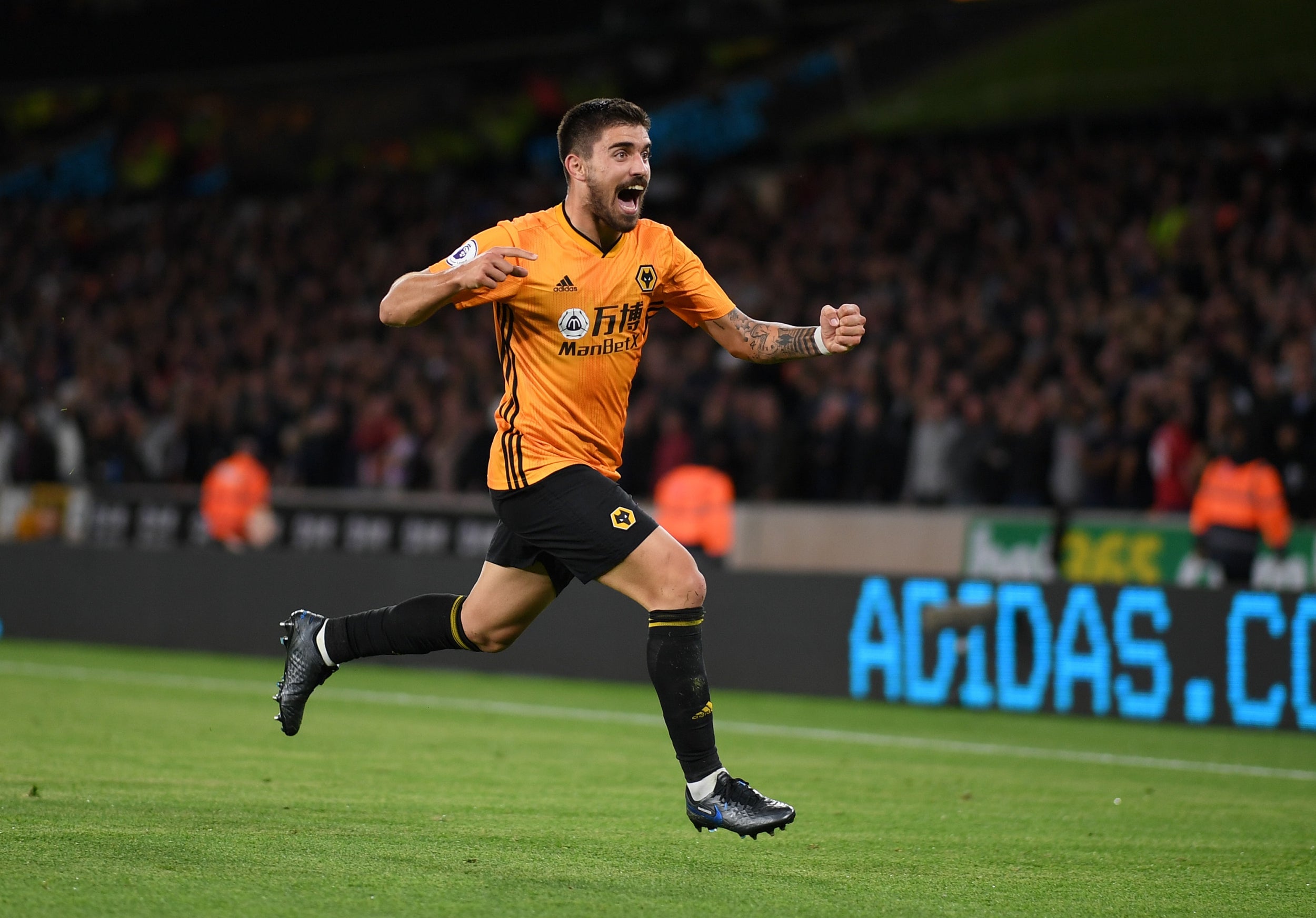 80/92

13. Wolverhampton Wanderers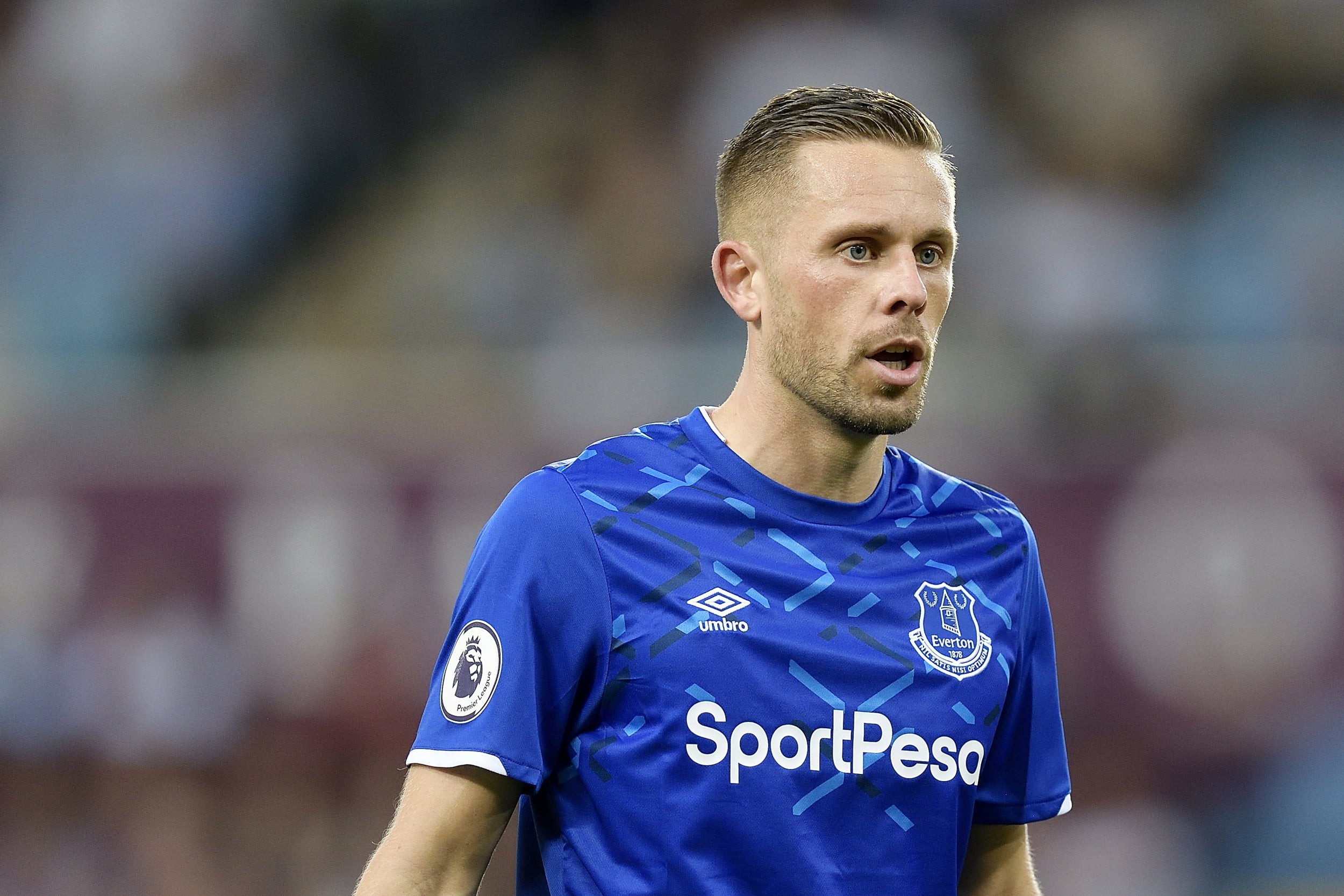 81/92

12. Everton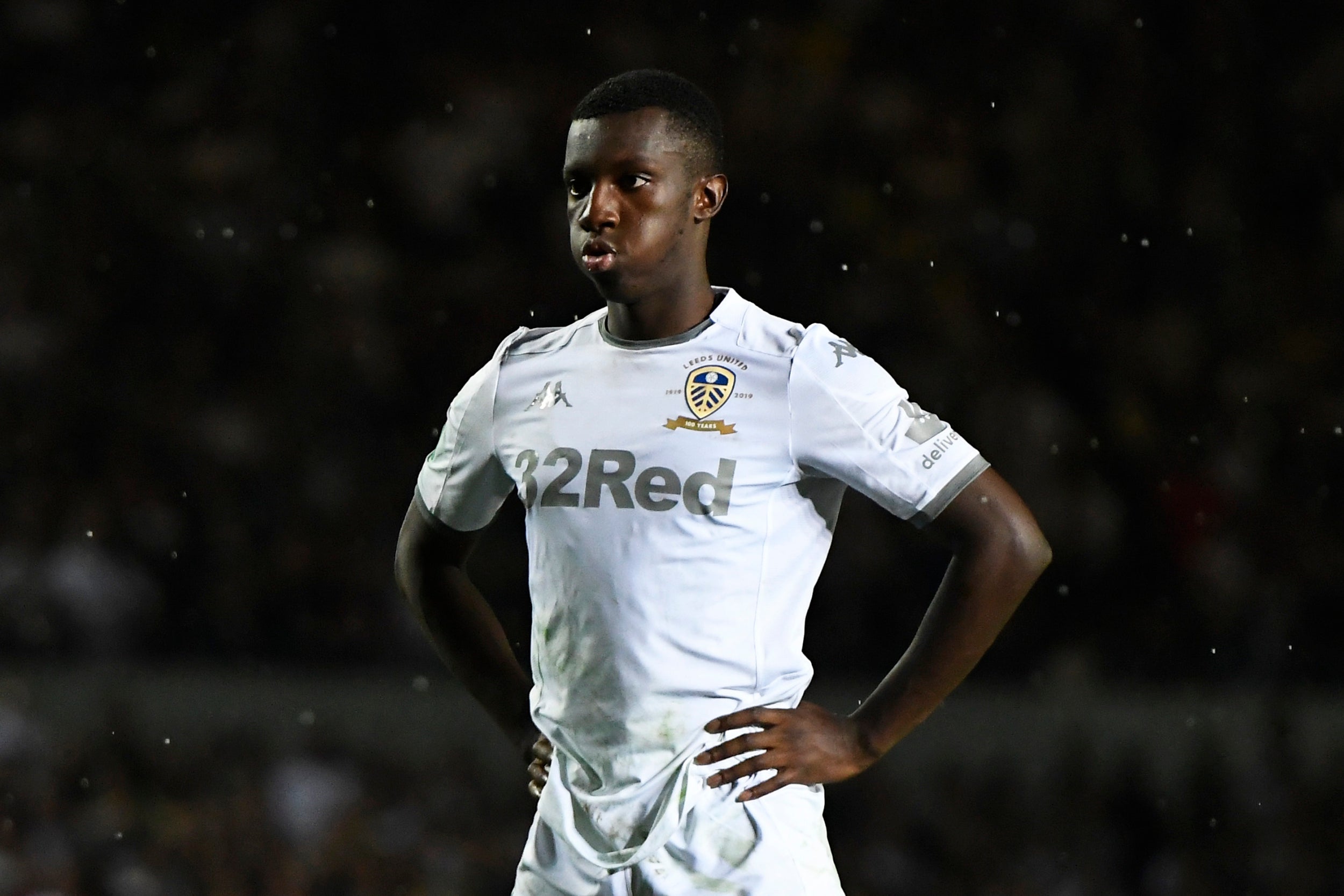 82/92

11. Leeds United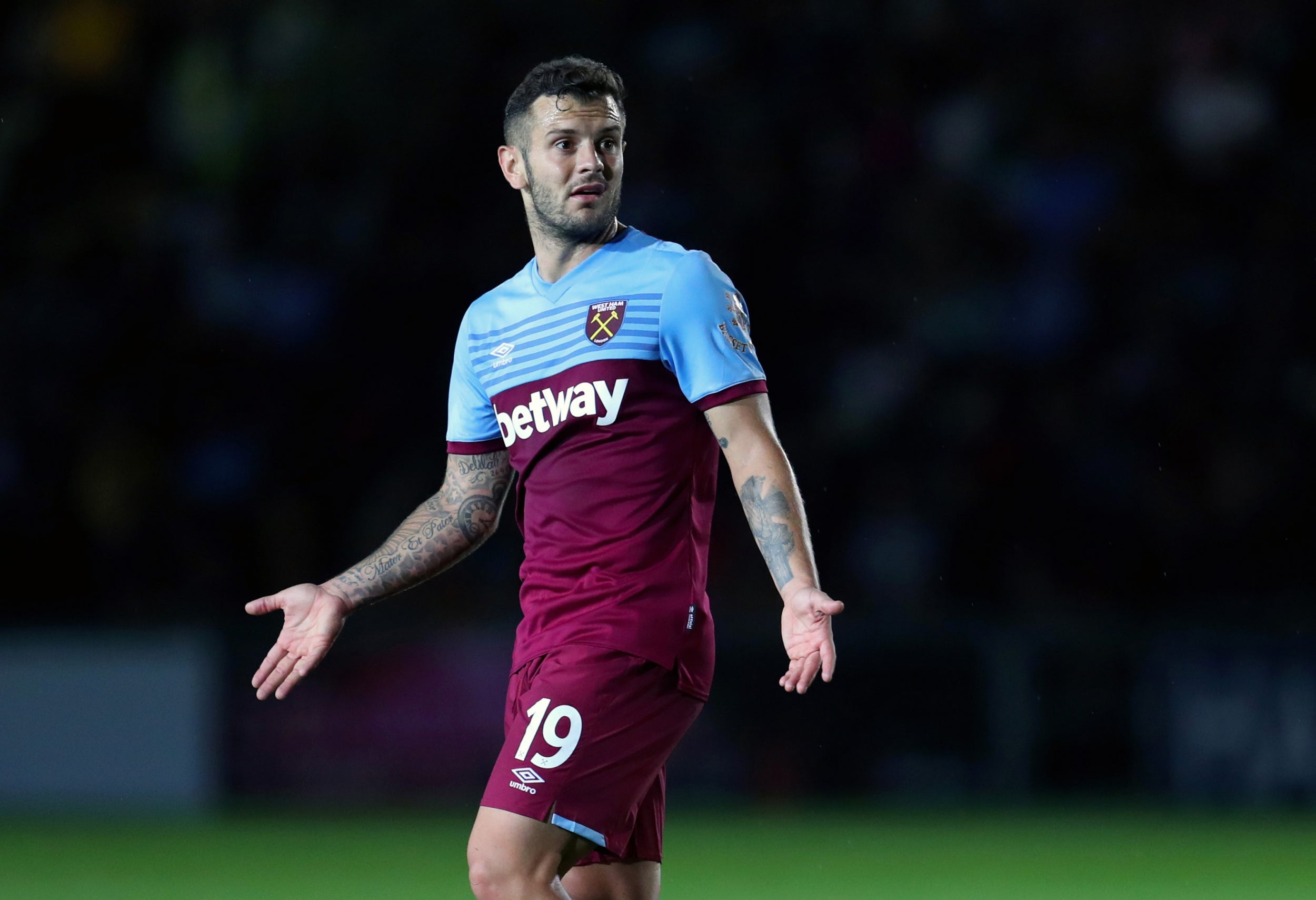 83/92

10. West Ham United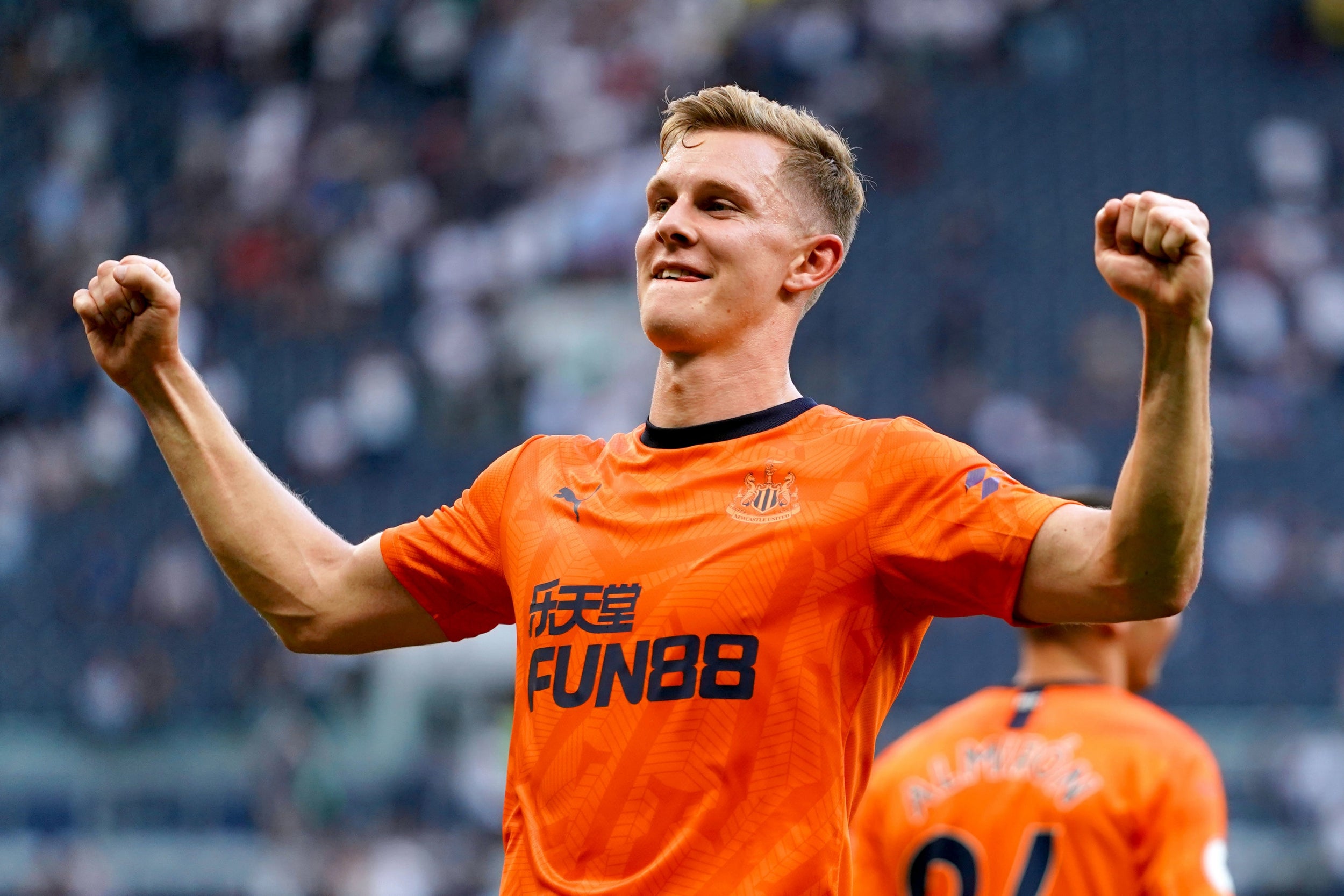 84/92

9. Newcastle United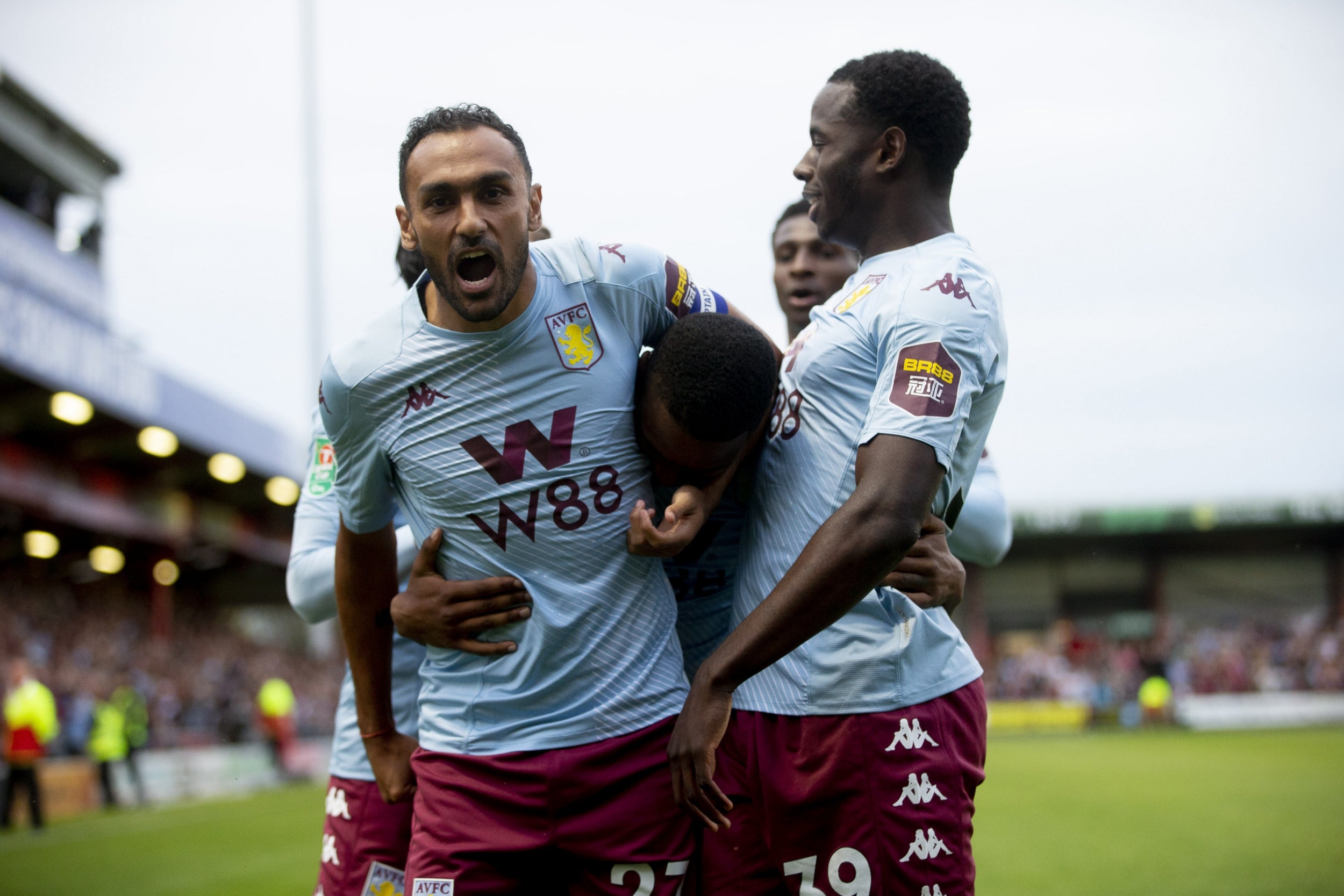 85/92

8. Aston Villa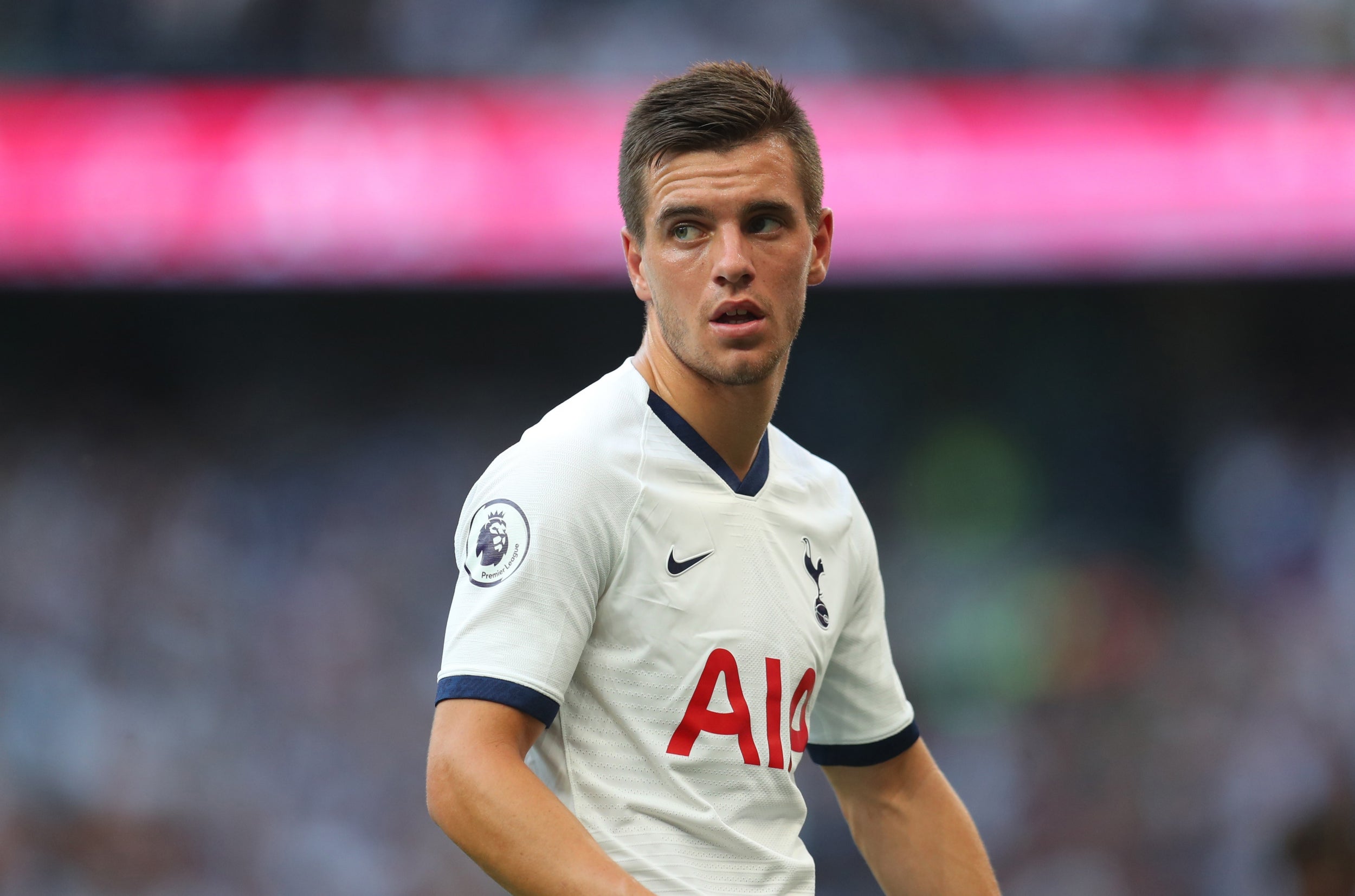 86/92

7. Tottenham Hotspur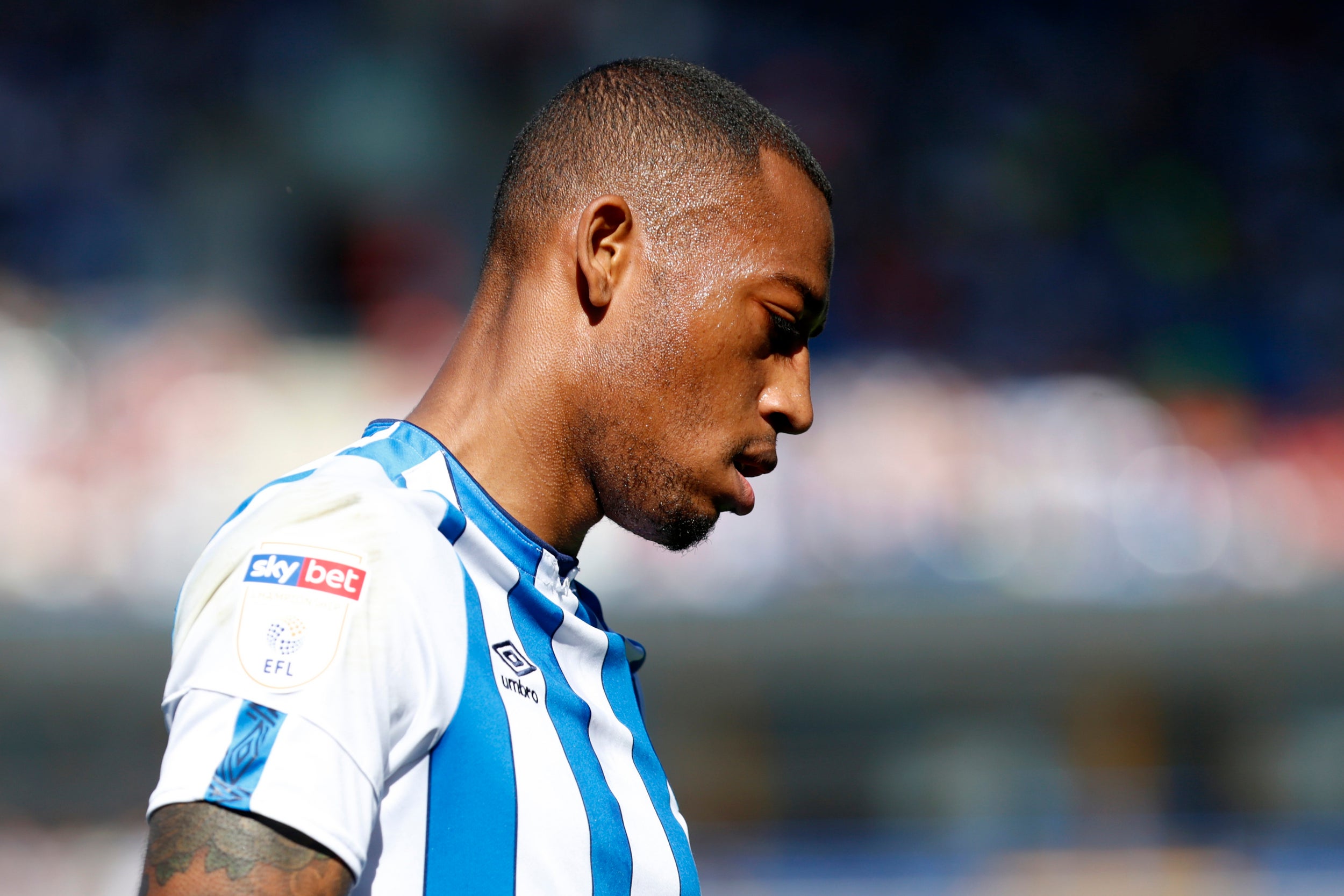 87/92

6. Huddersfield Town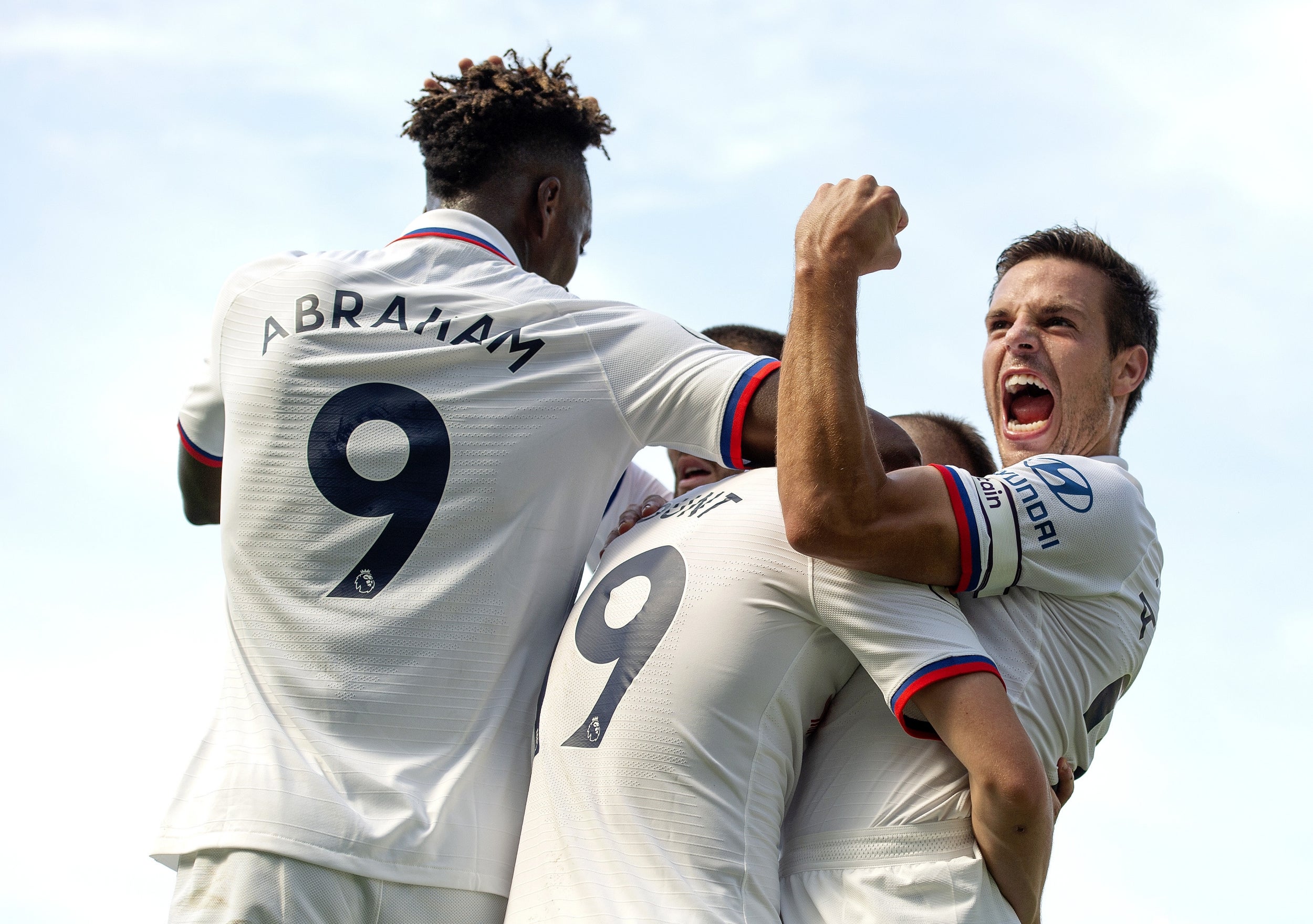 88/92

5. Chelsea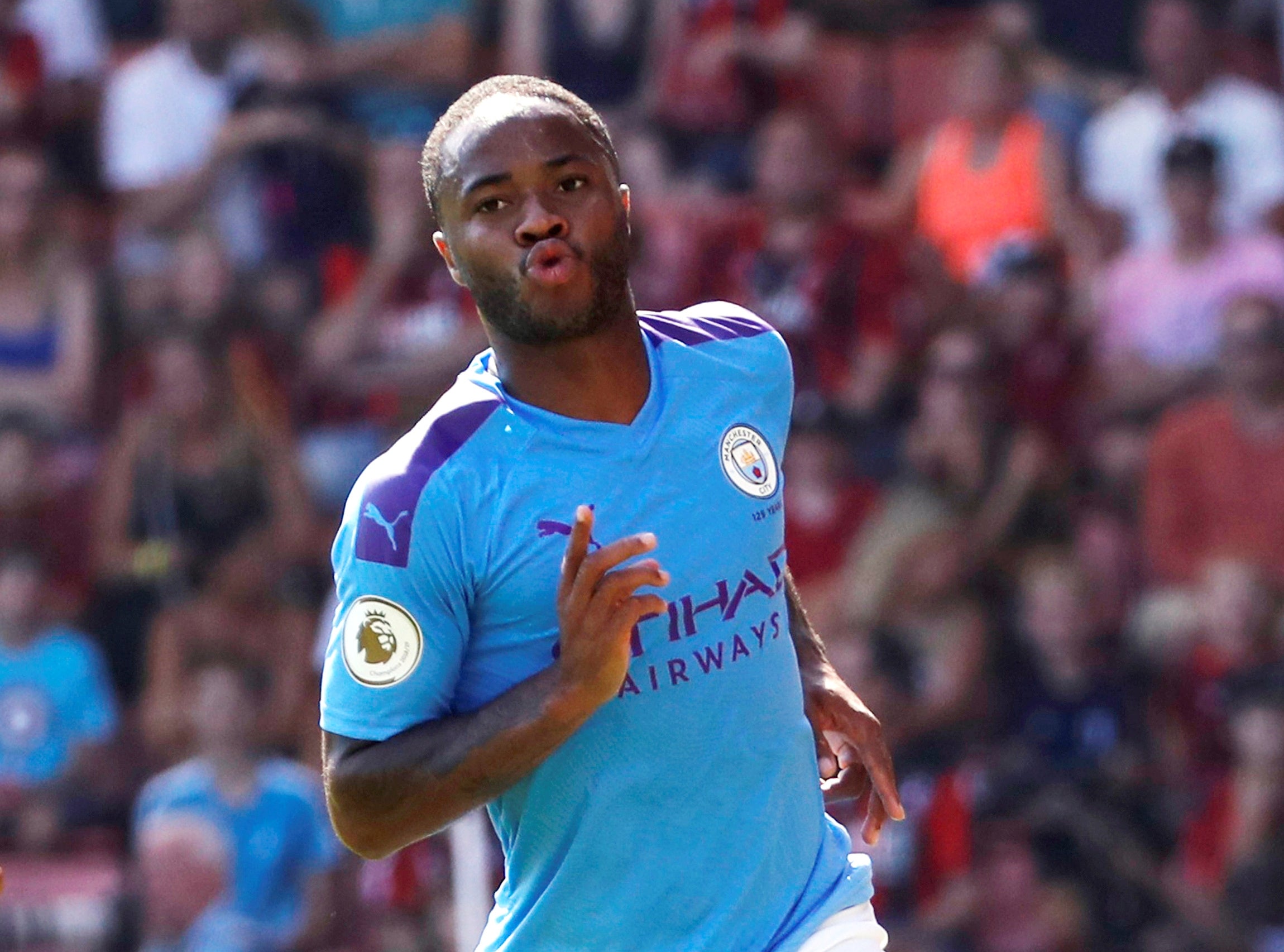 89/92

4. Manchester City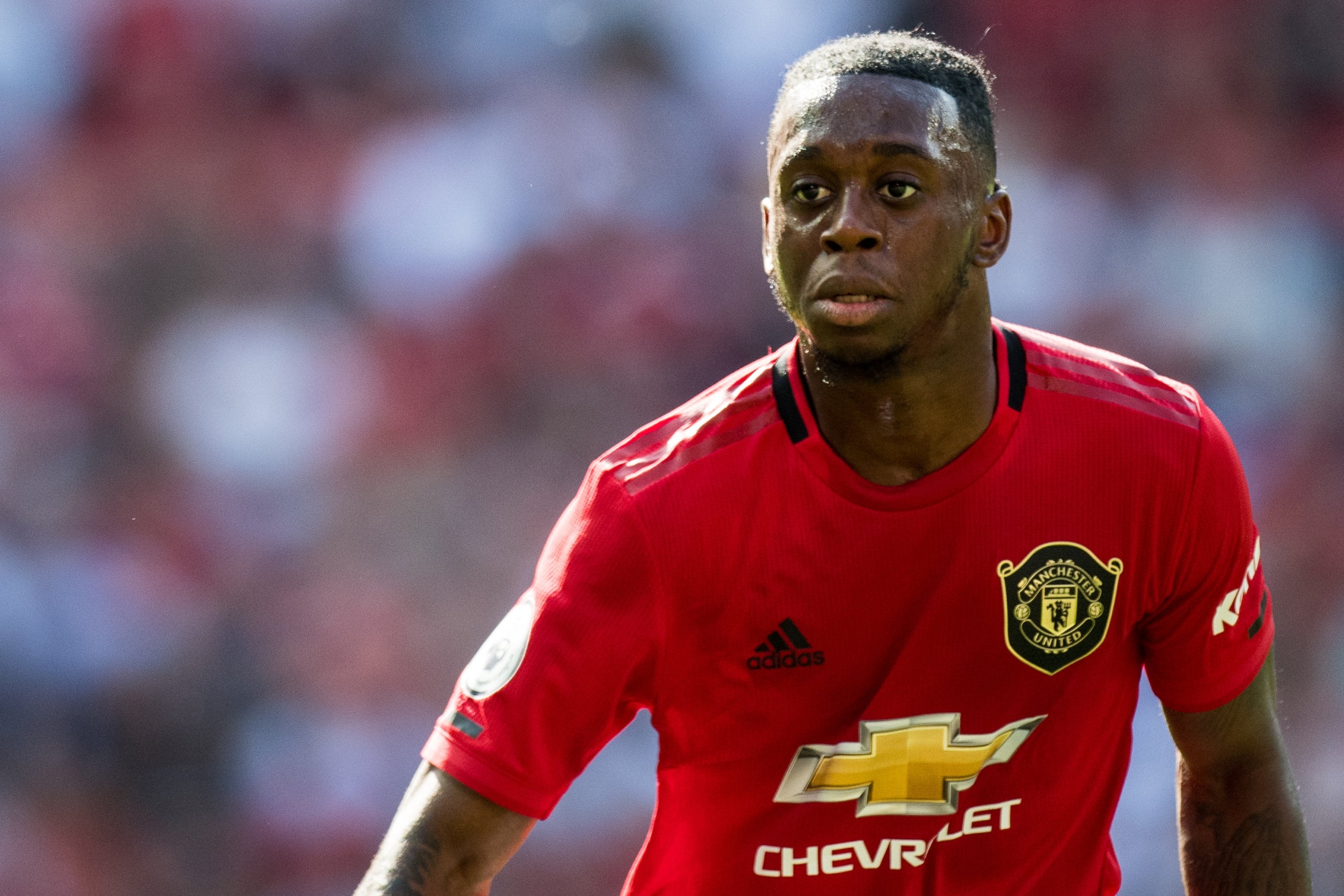 90/92

3. Manchester United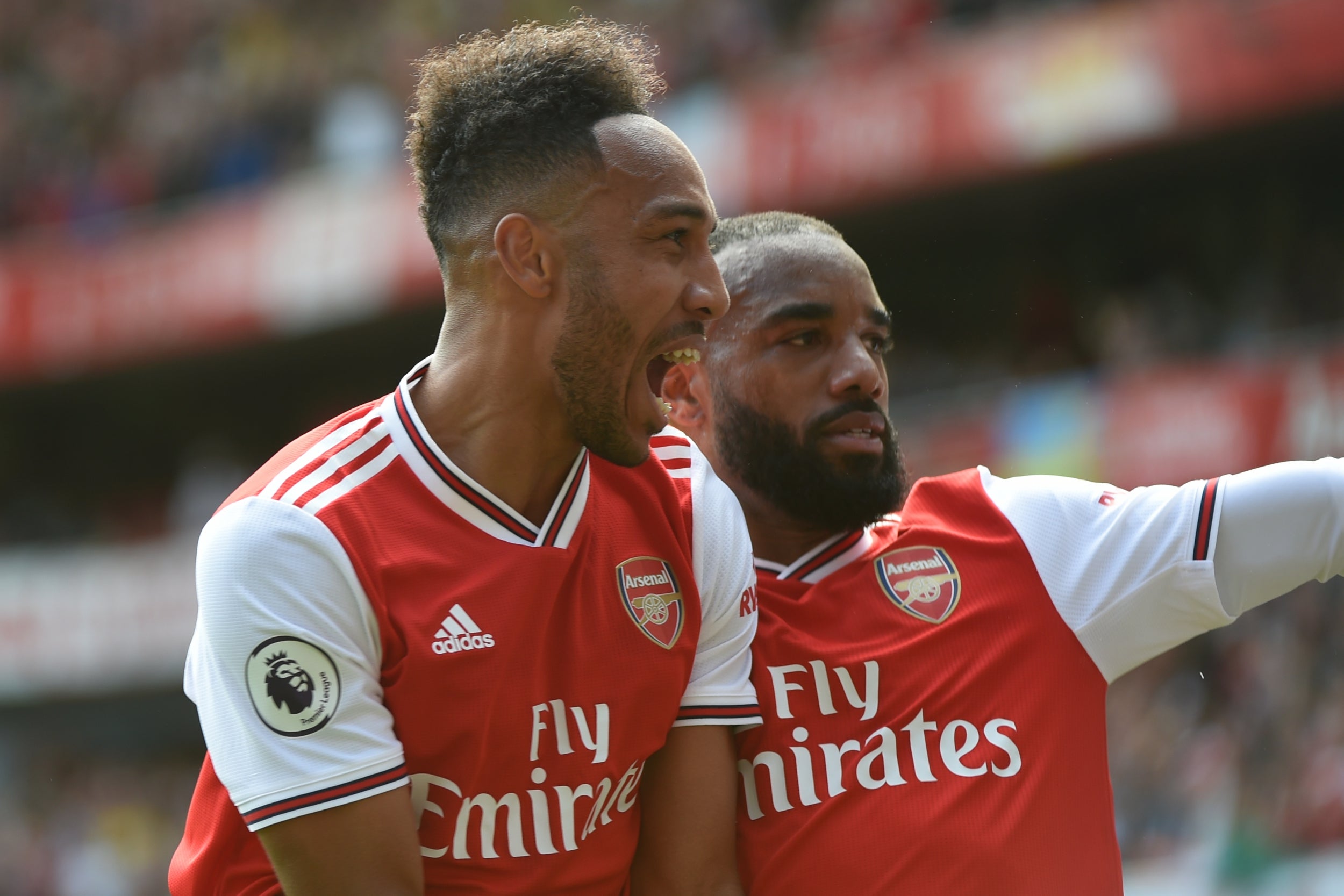 91/92

2. Arsenal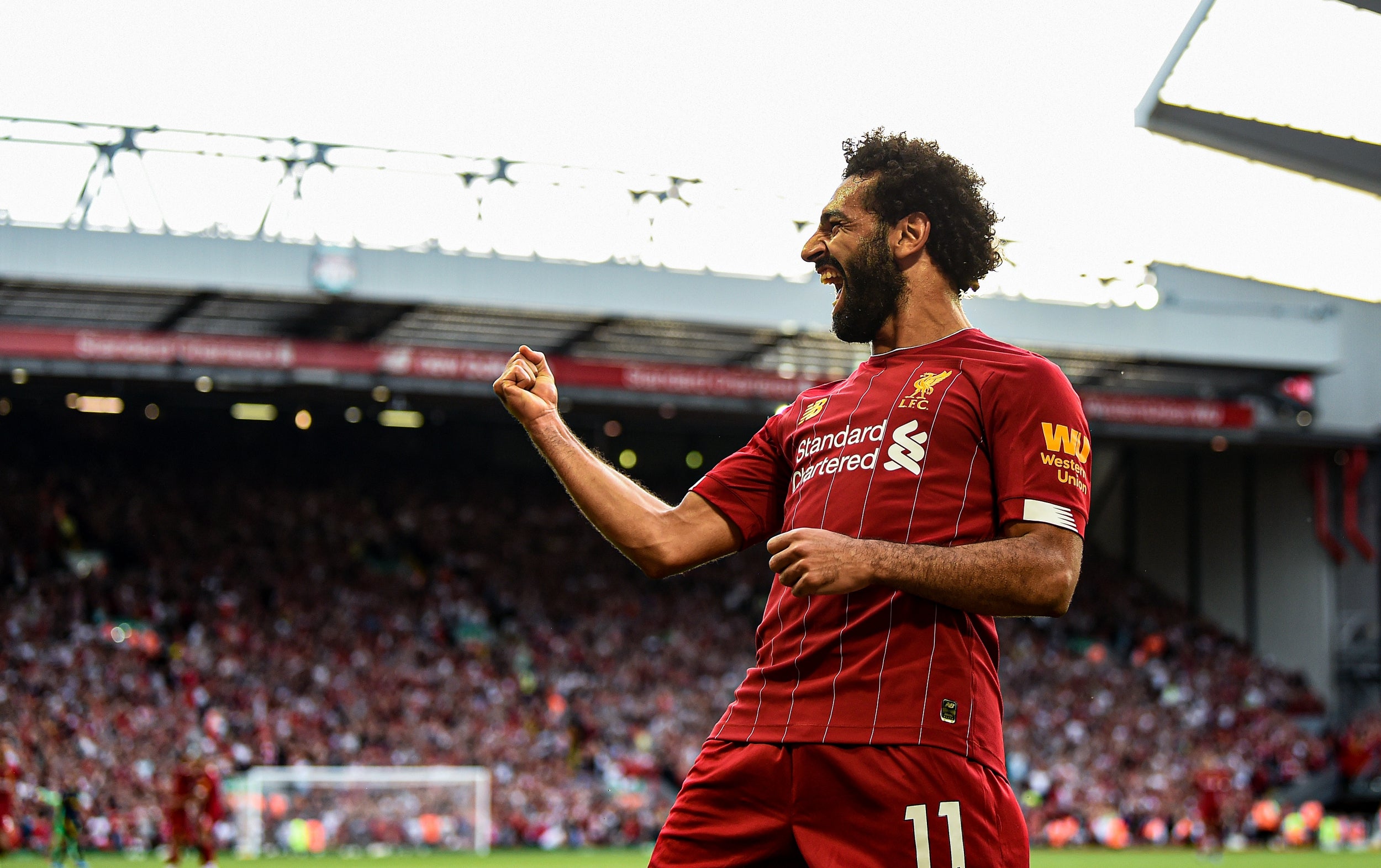 92/92

1. Liverpool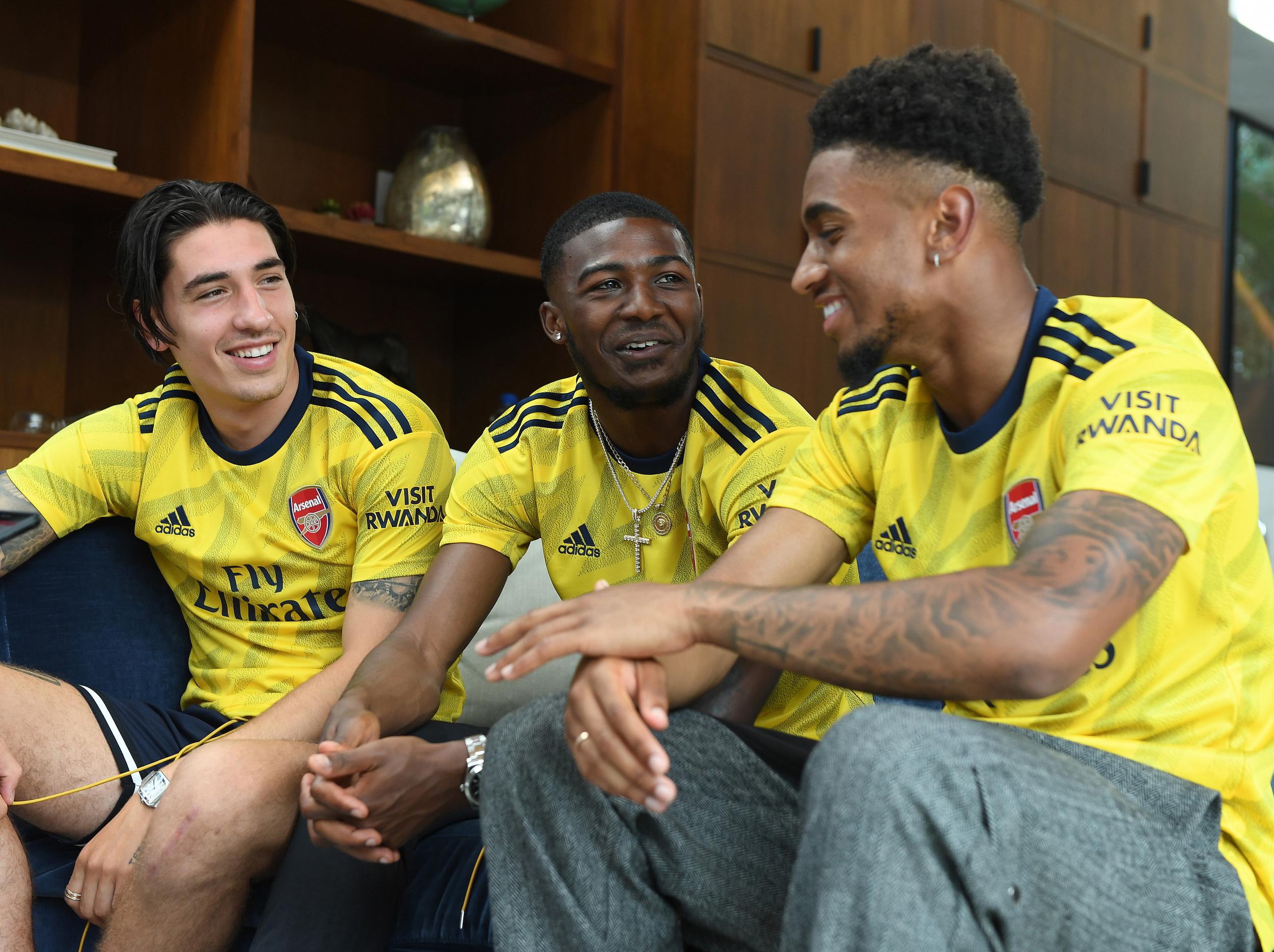 1/92

English football's most popular kits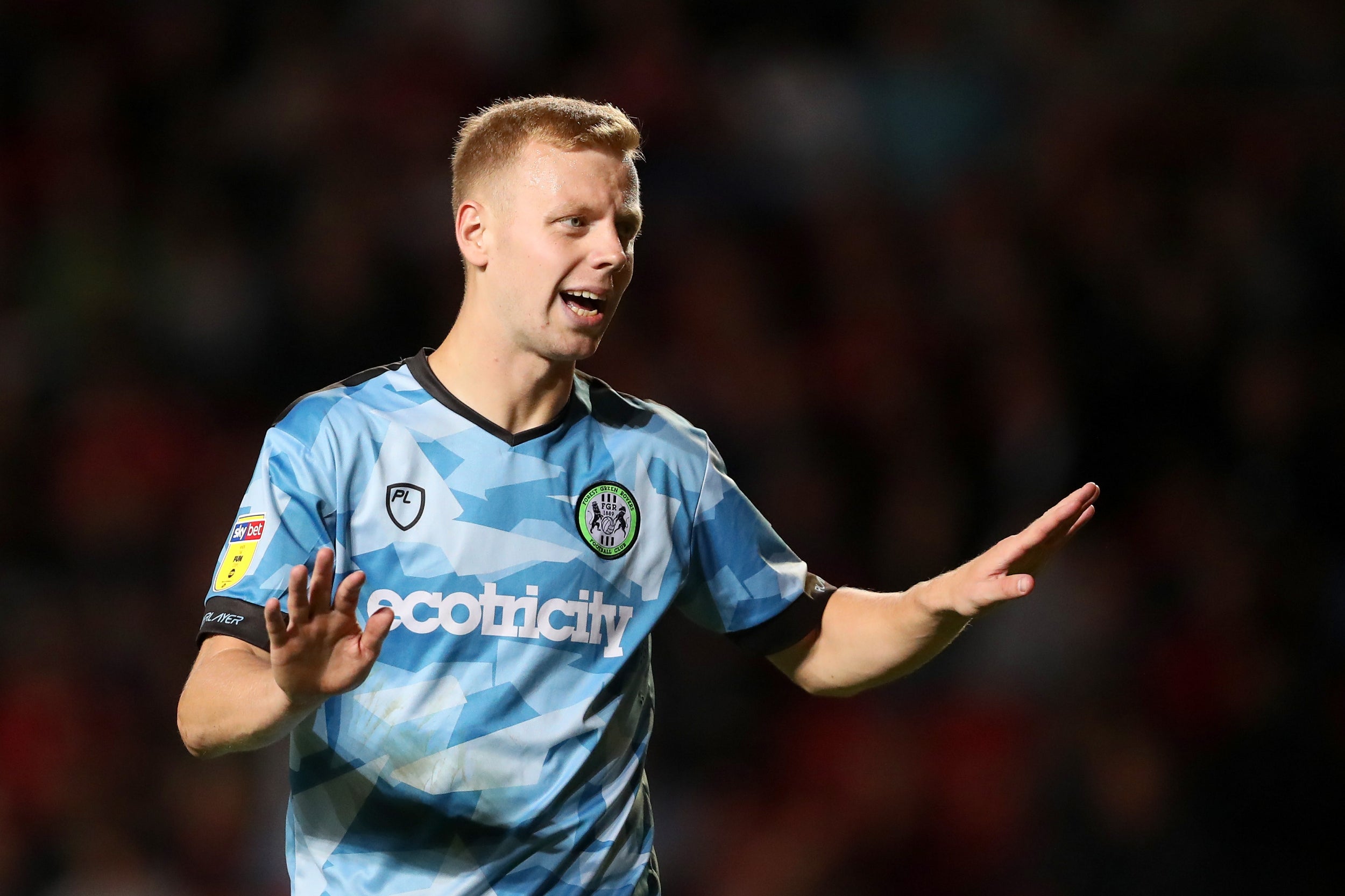 2/92

91. Forest Green Rovers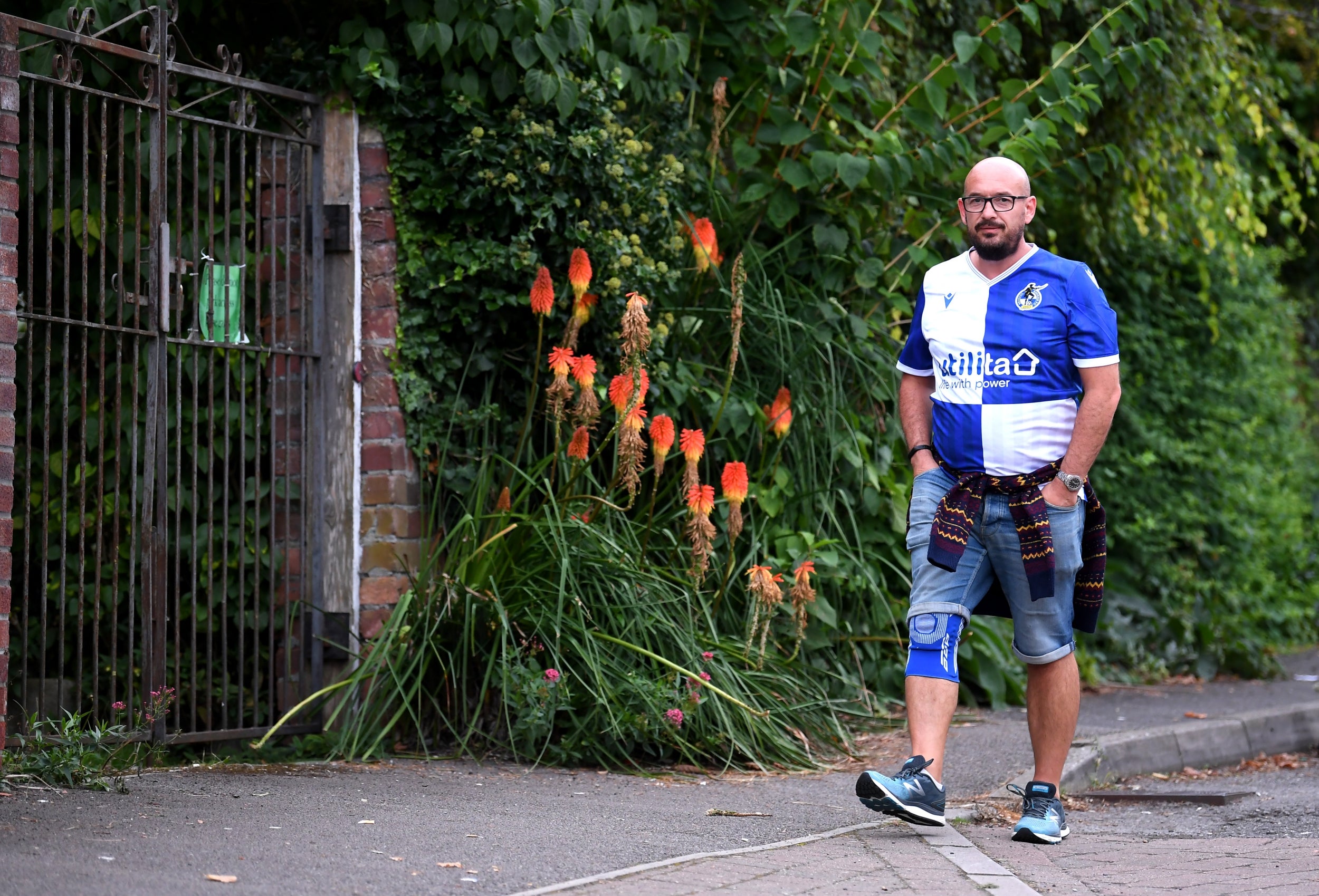 3/92

90. Bristol Rovers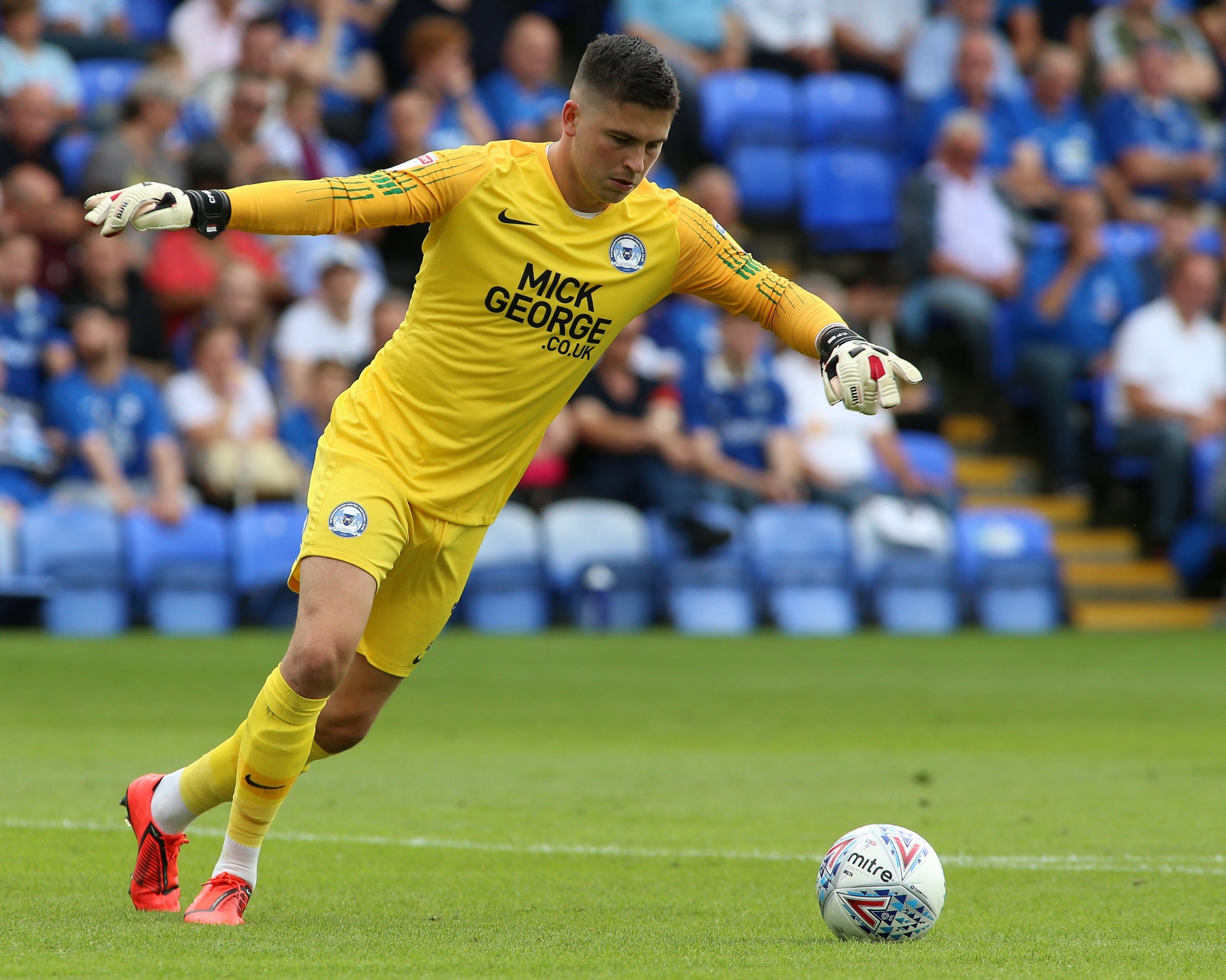 4/92

89. Peterborough United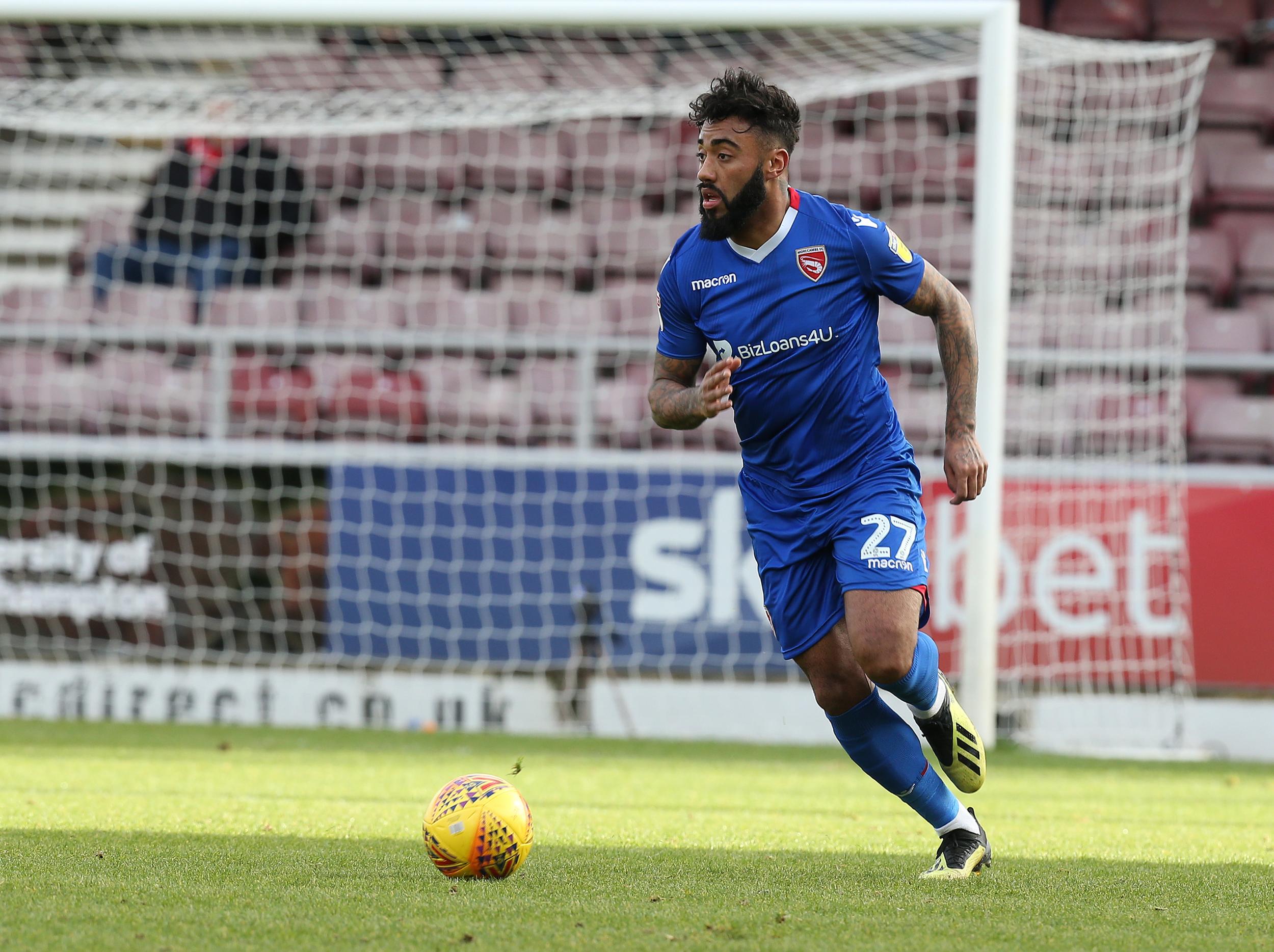 5/92

88. Morecambe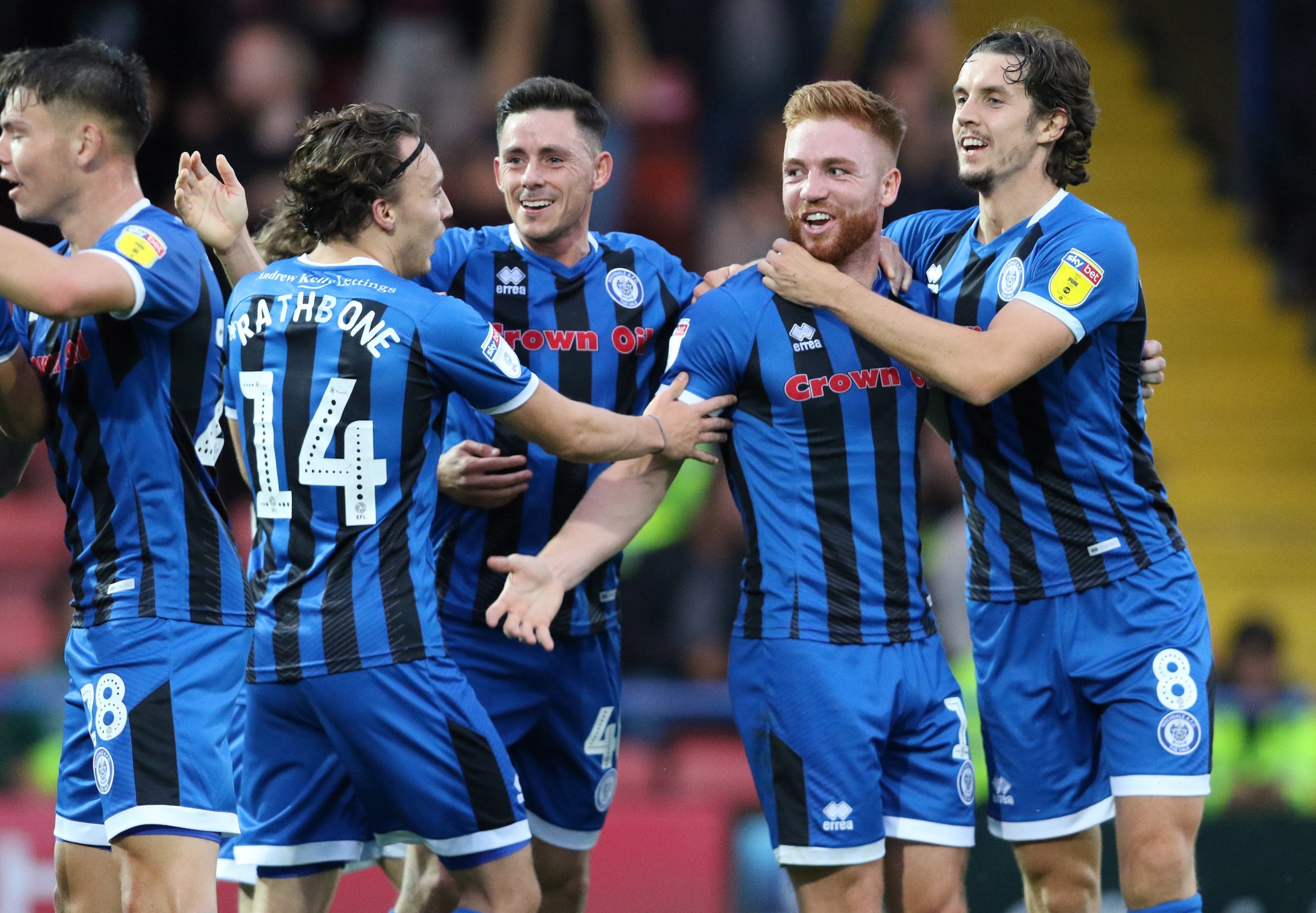 6/92

87. Rochdale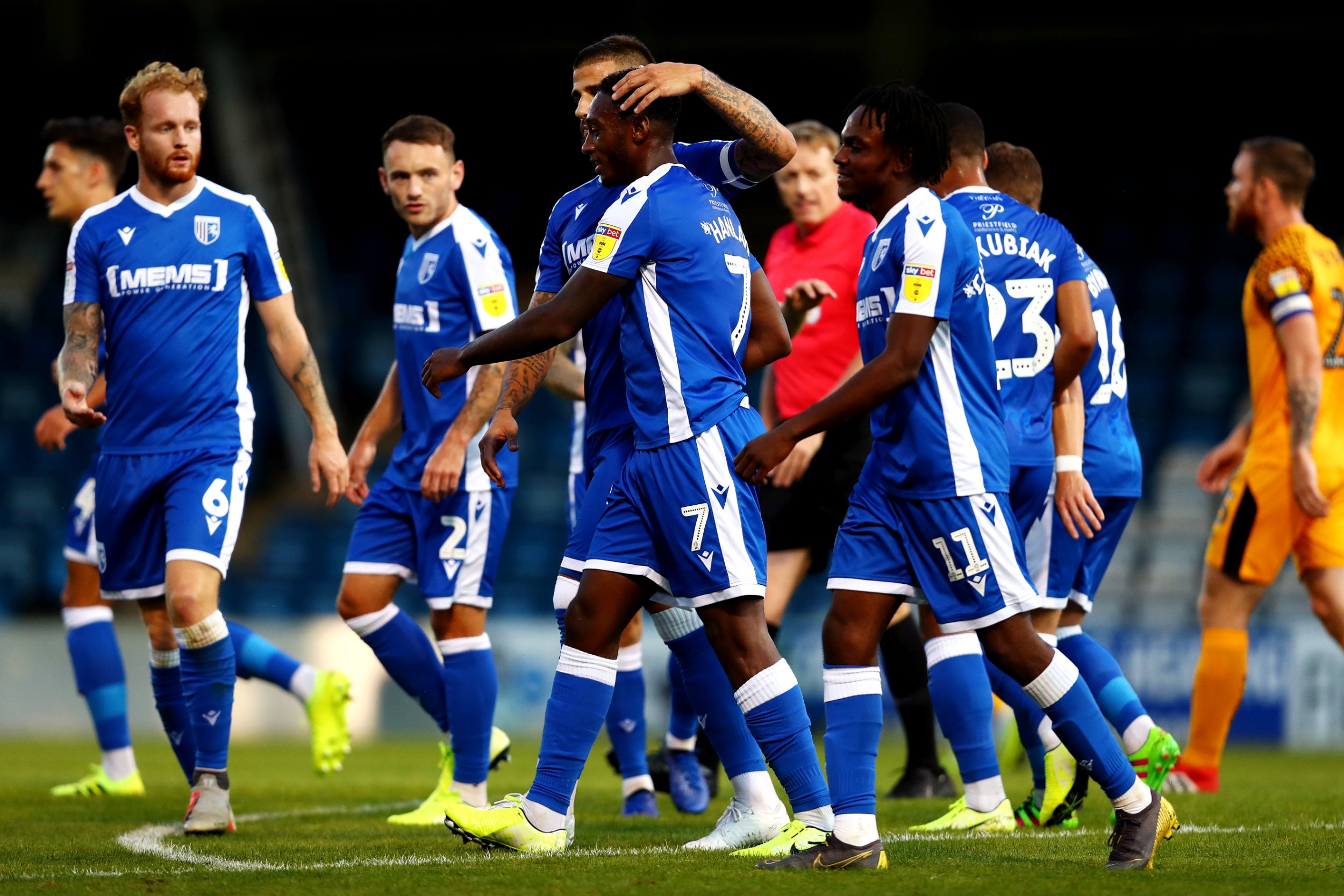 7/92

86. Gillingham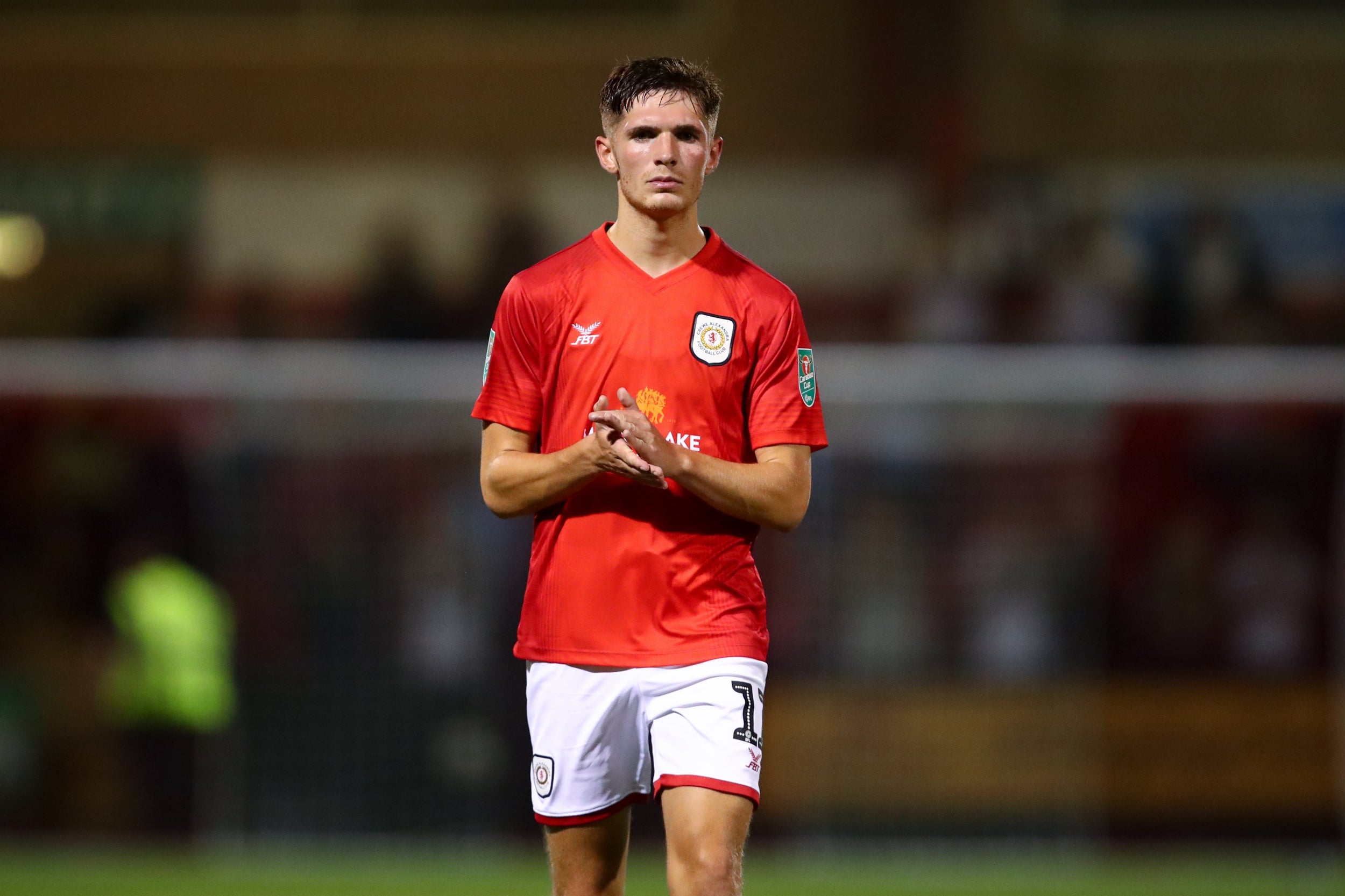 8/92

85. Crewe Alexander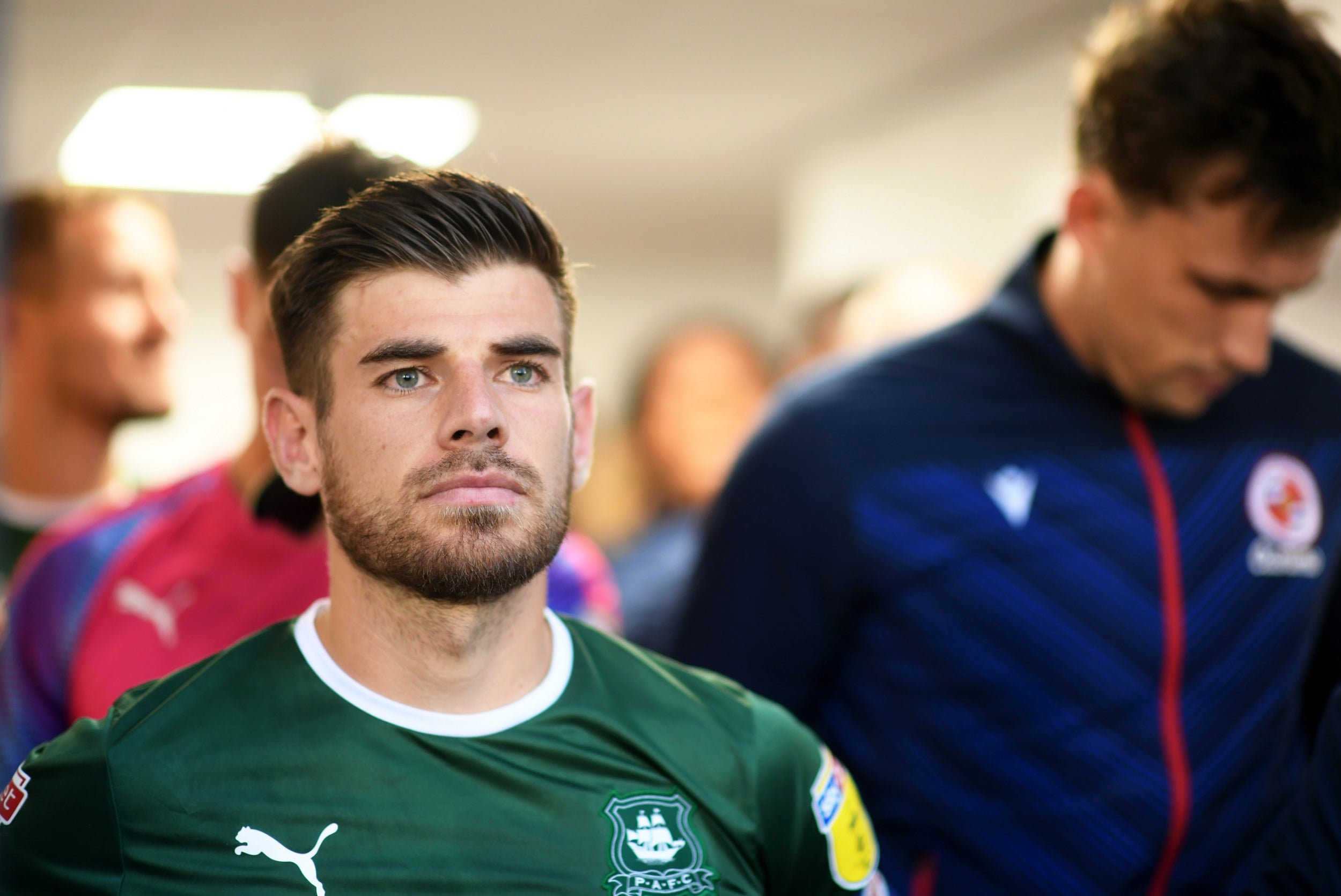 9/92

84. Plymouth Argyle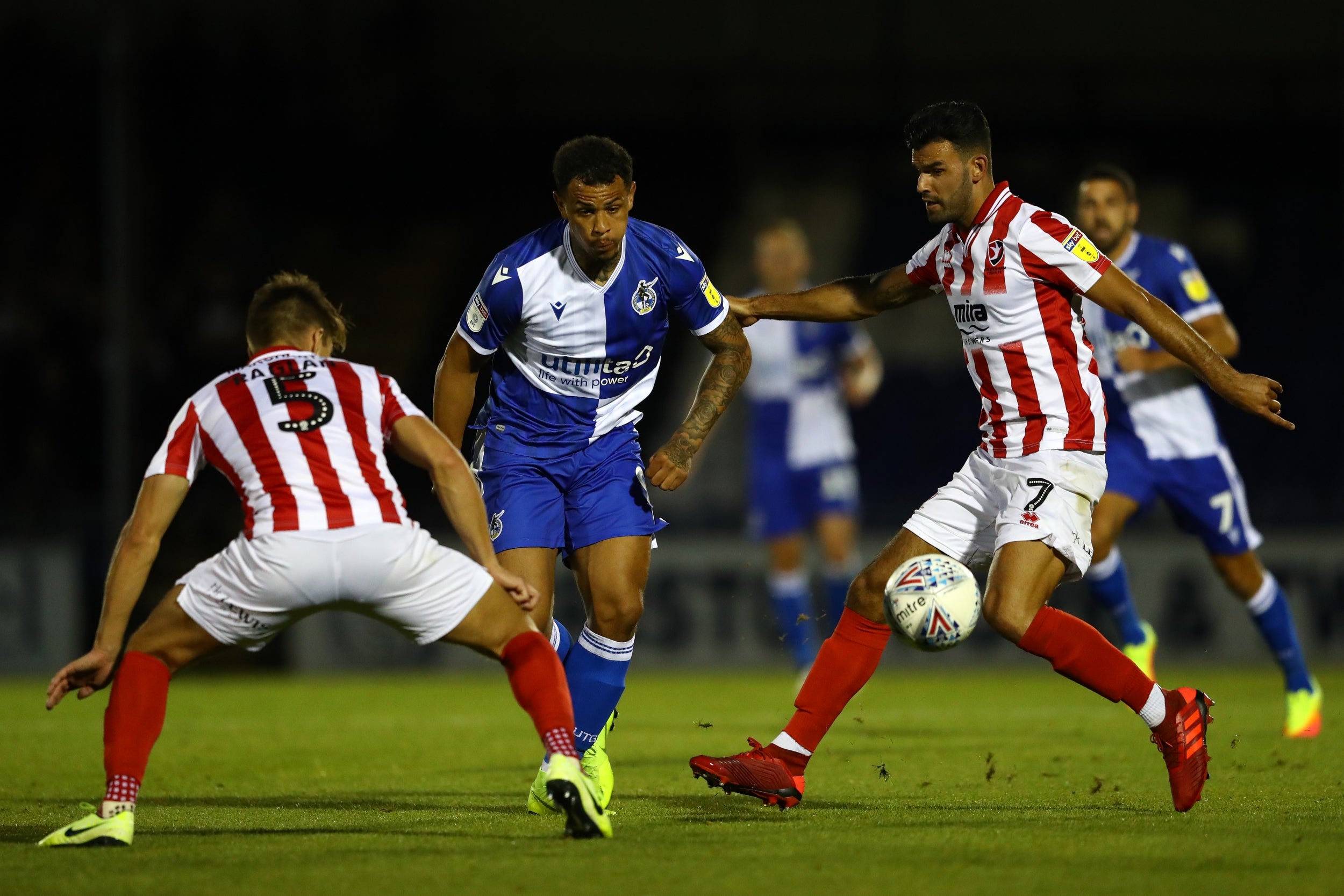 10/92

83. Cheltenham Town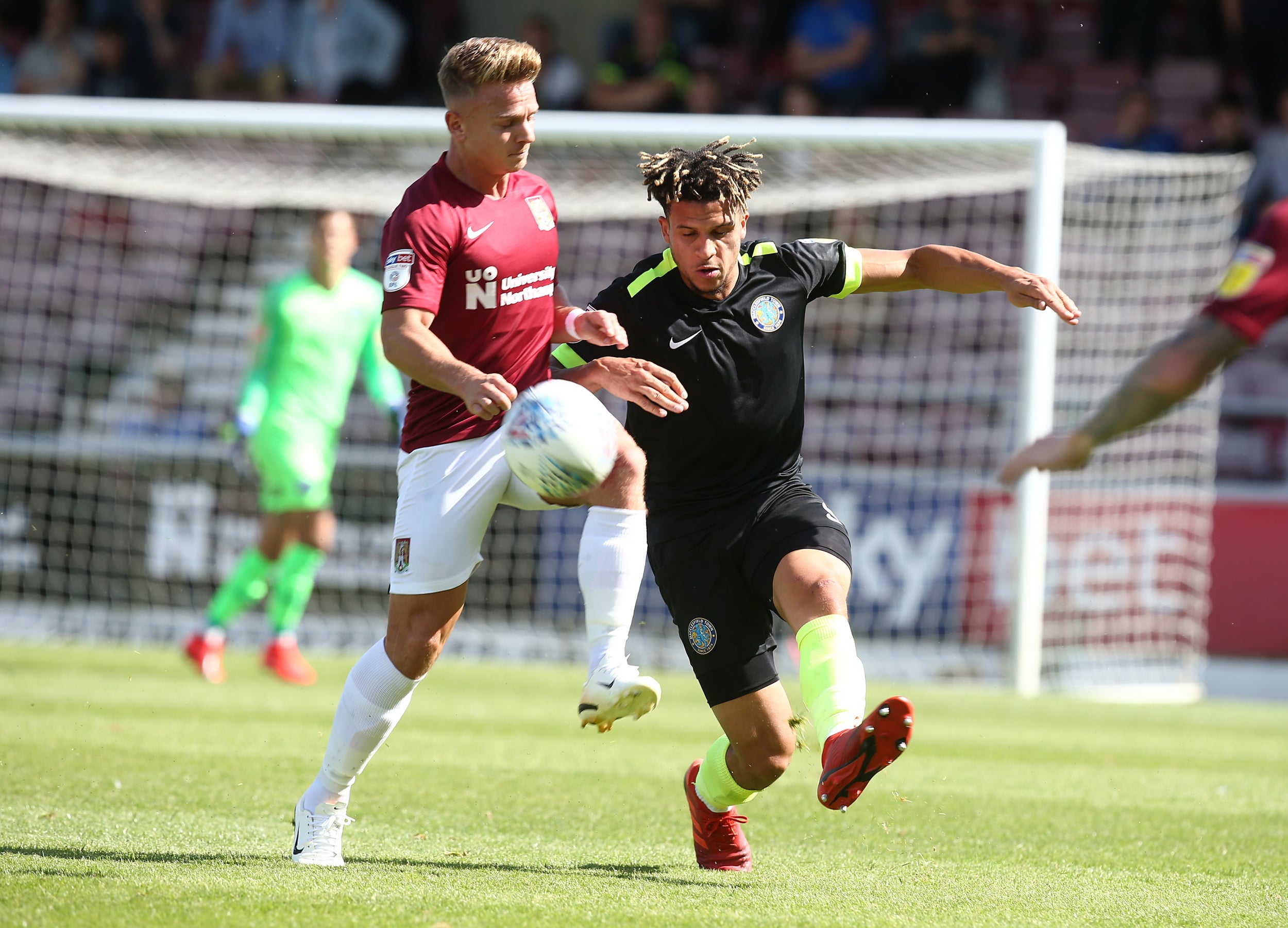 11/92

82. Macclesfield Town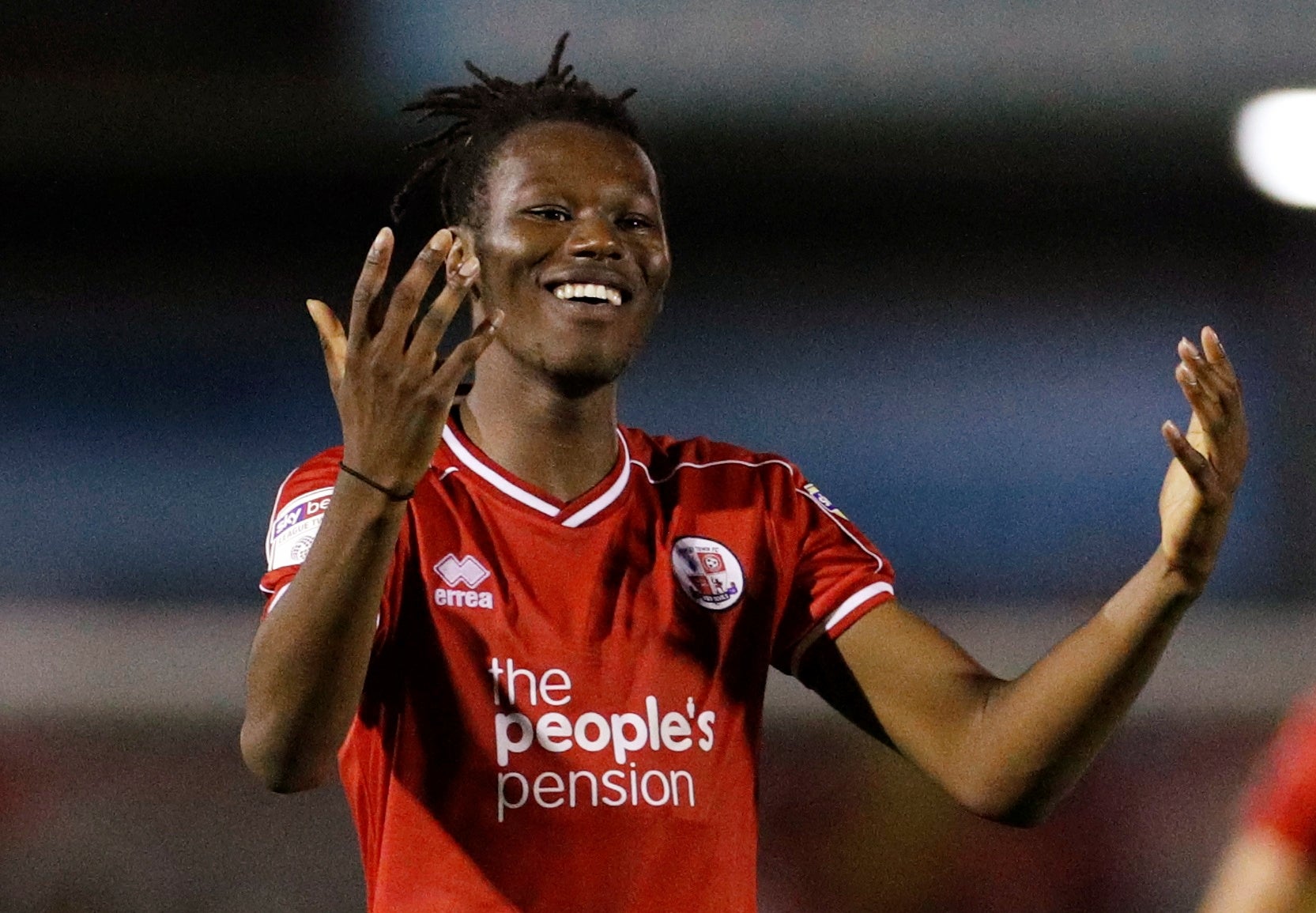 12/92

81. Crawley Town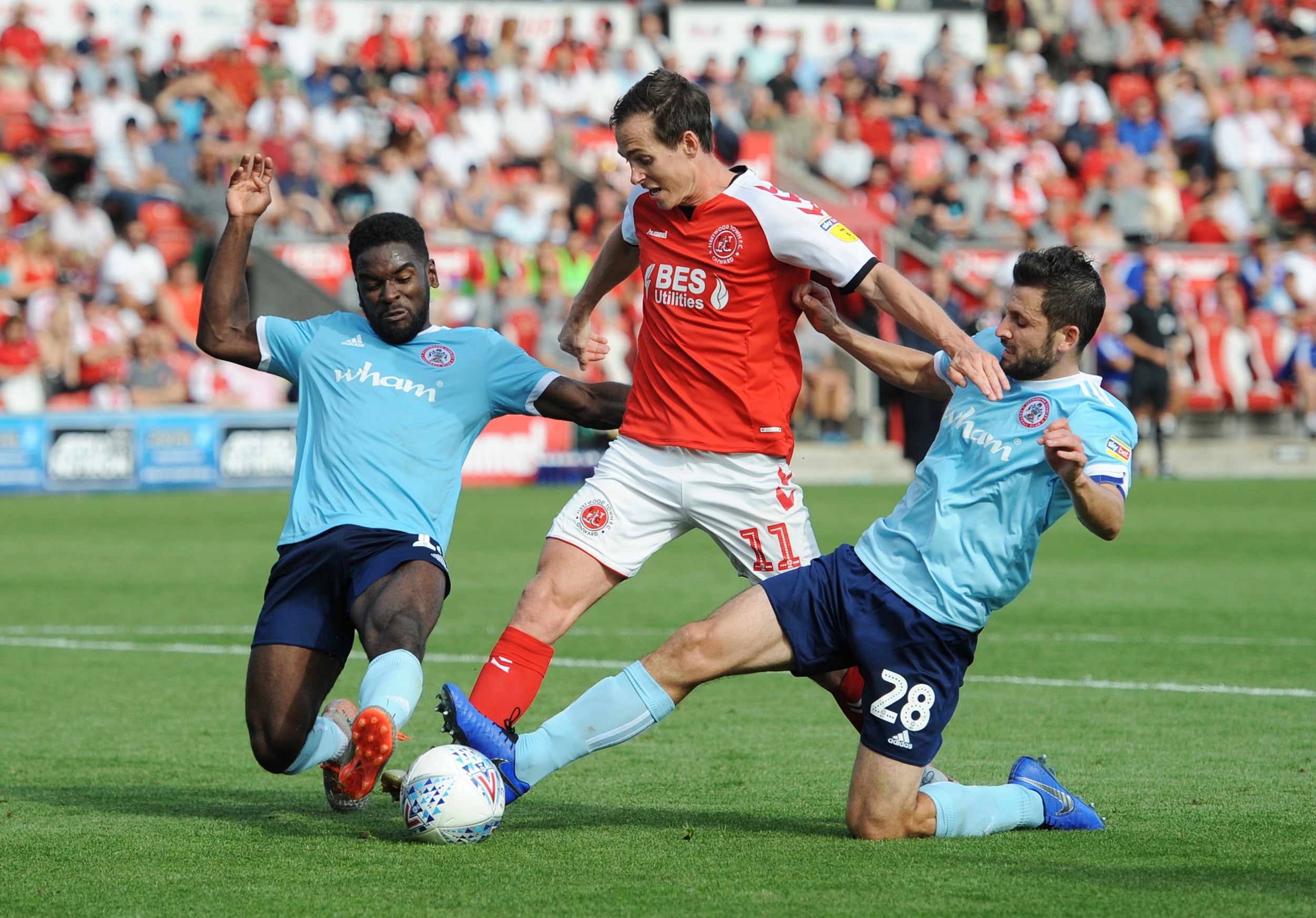 13/92

80. Fleetwood Town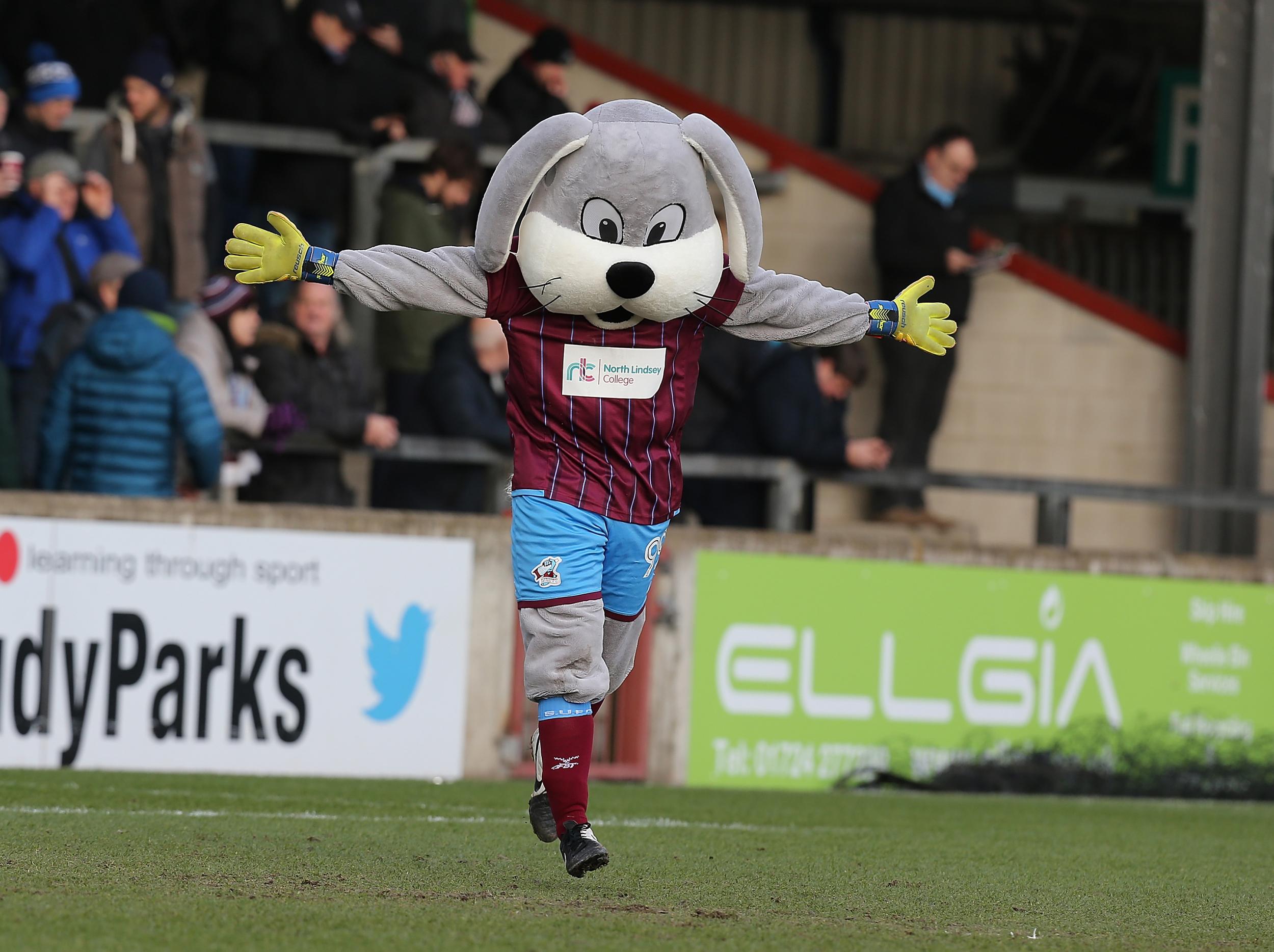 14/92

79. Scunthorpe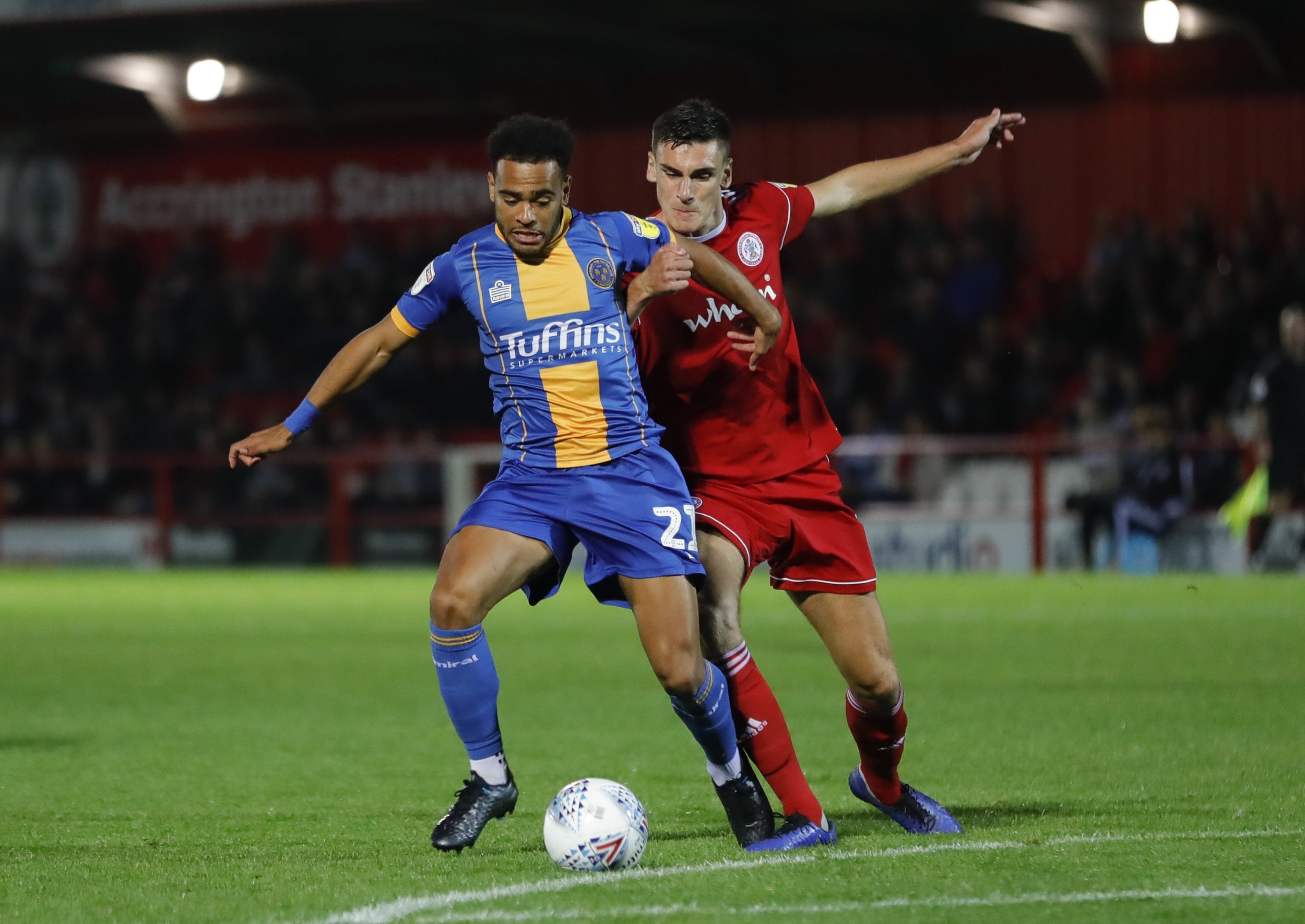 15/92

78. Shrewsbury Town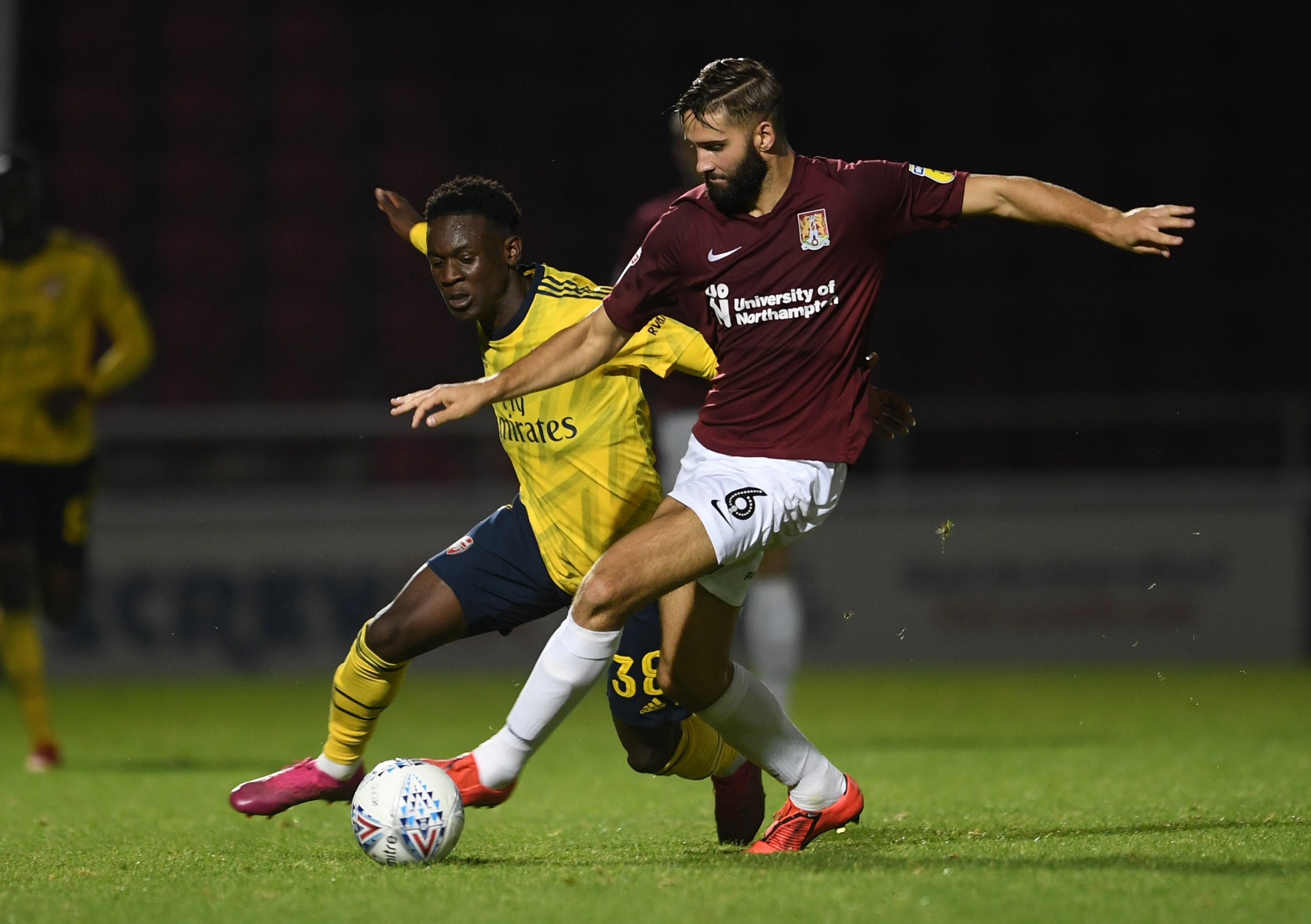 16/92

77. Northampton Town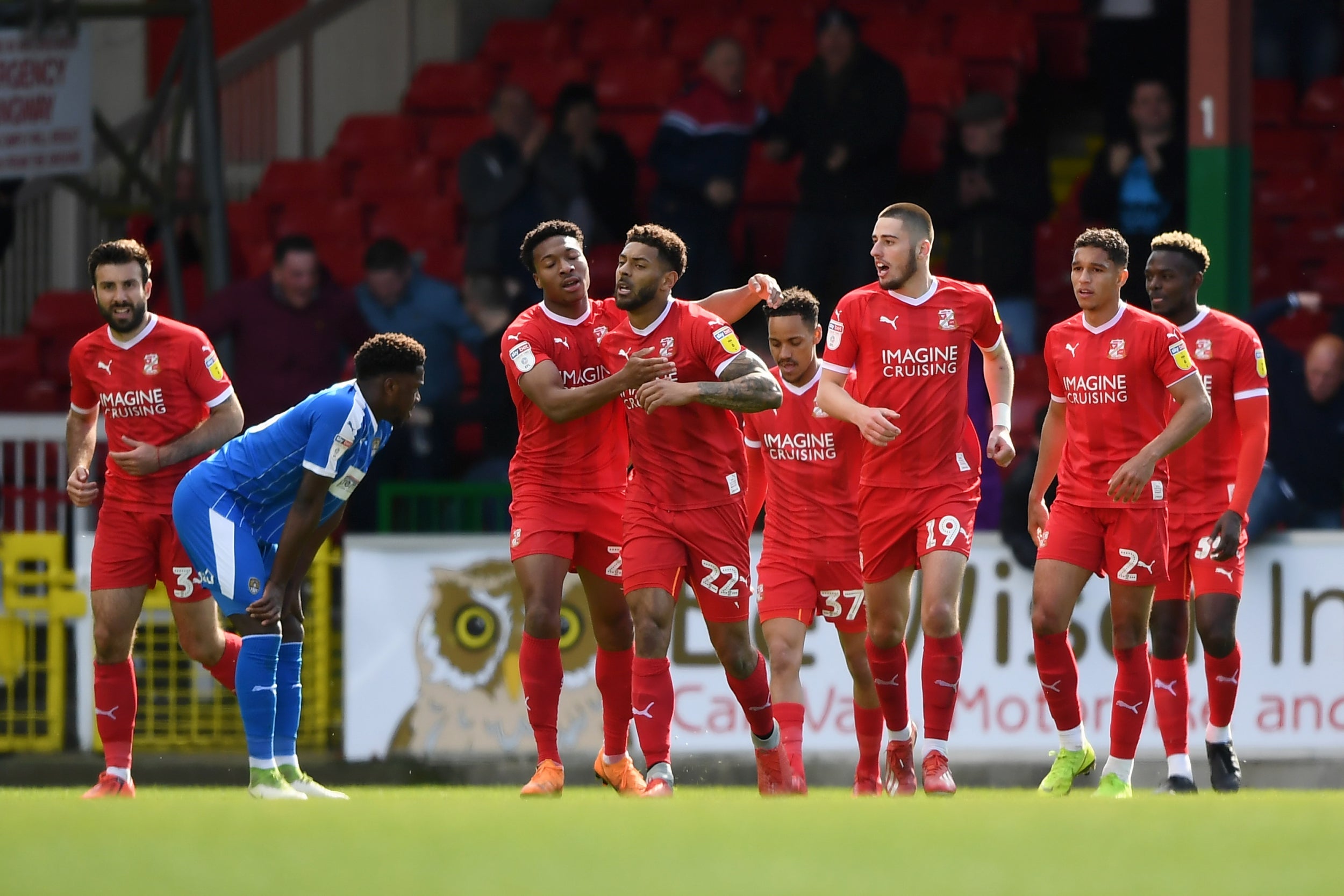 17/92

76. Swindon Town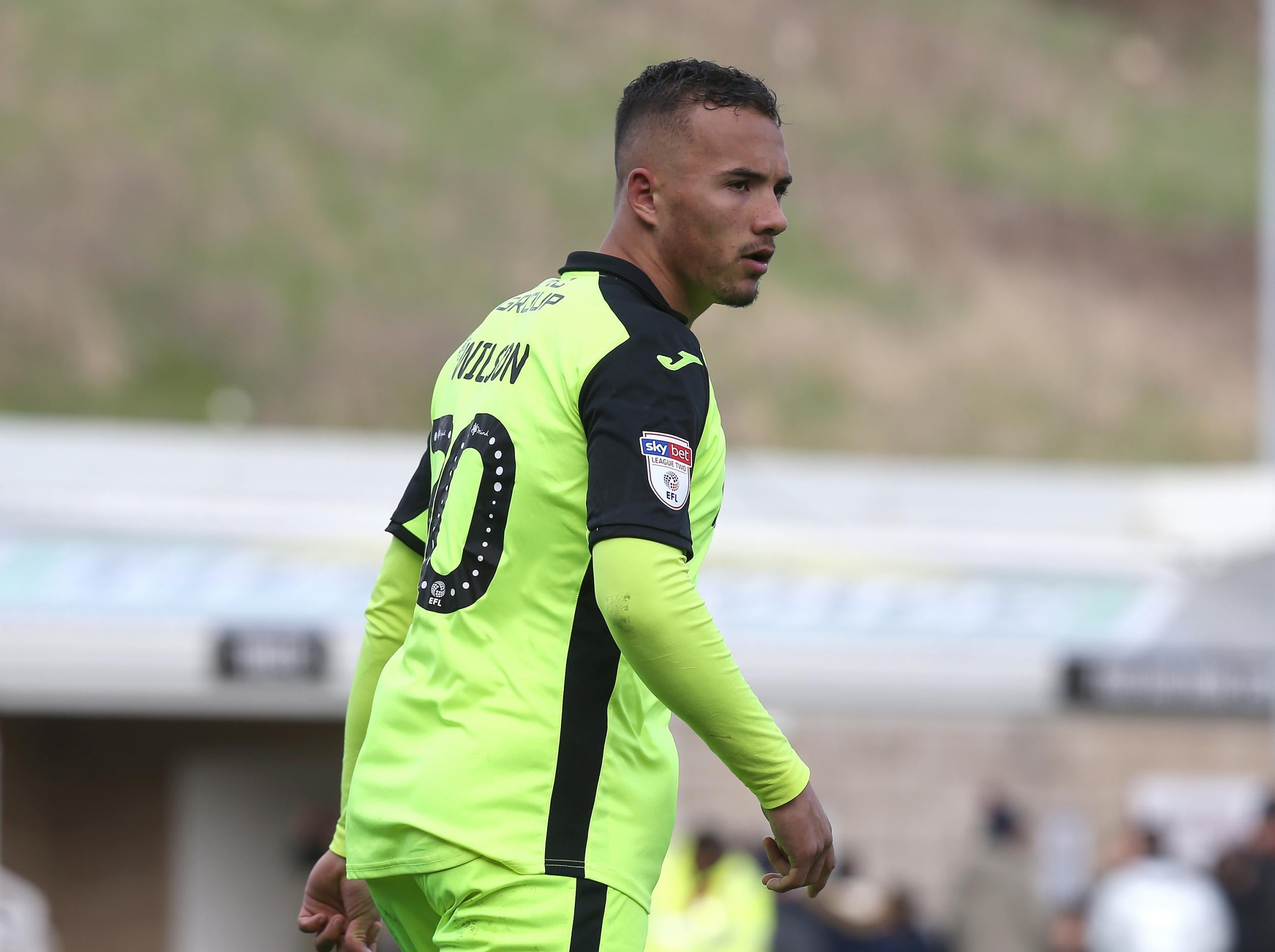 18/92

75. Exeter City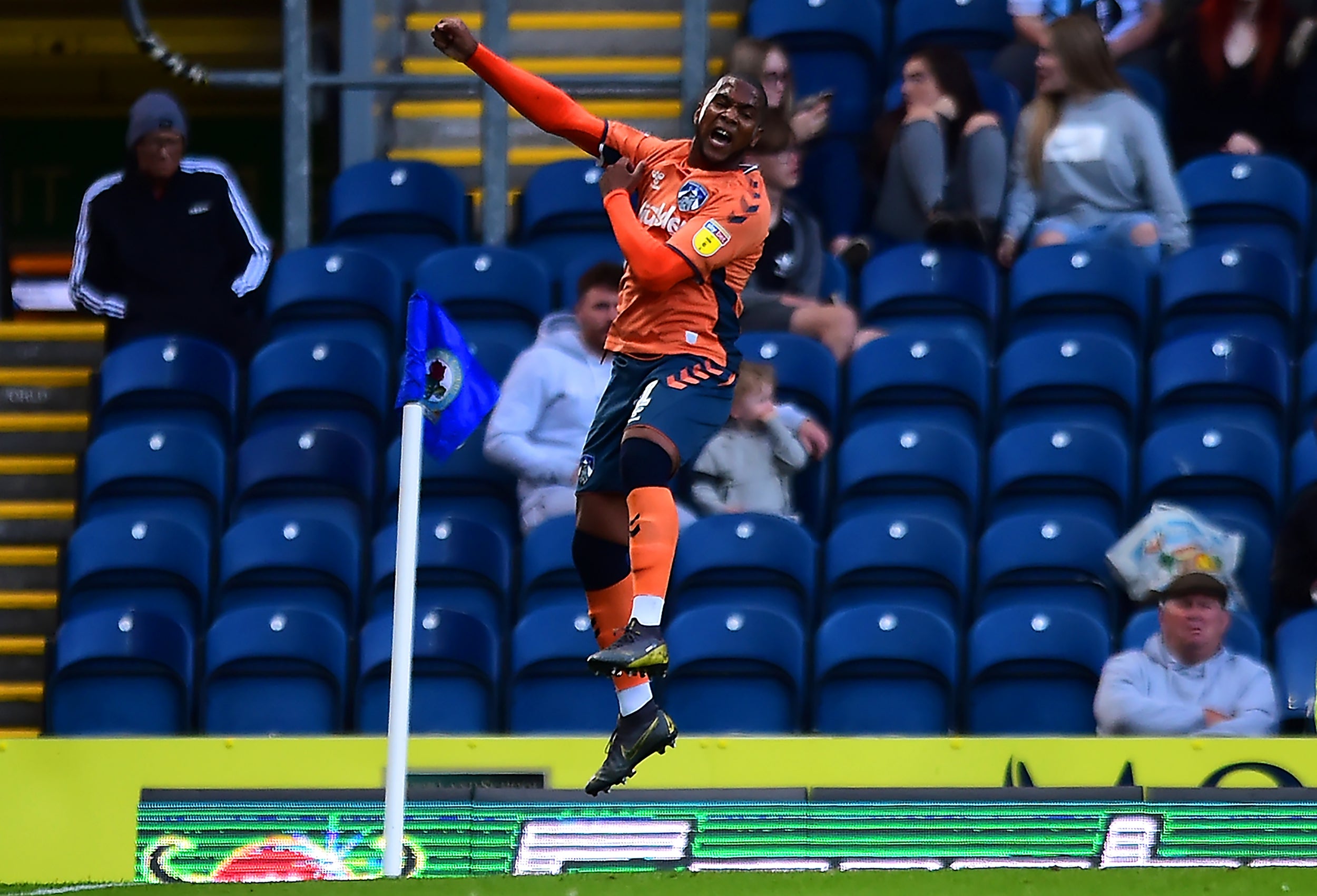 19/92

74. Oldham Athletic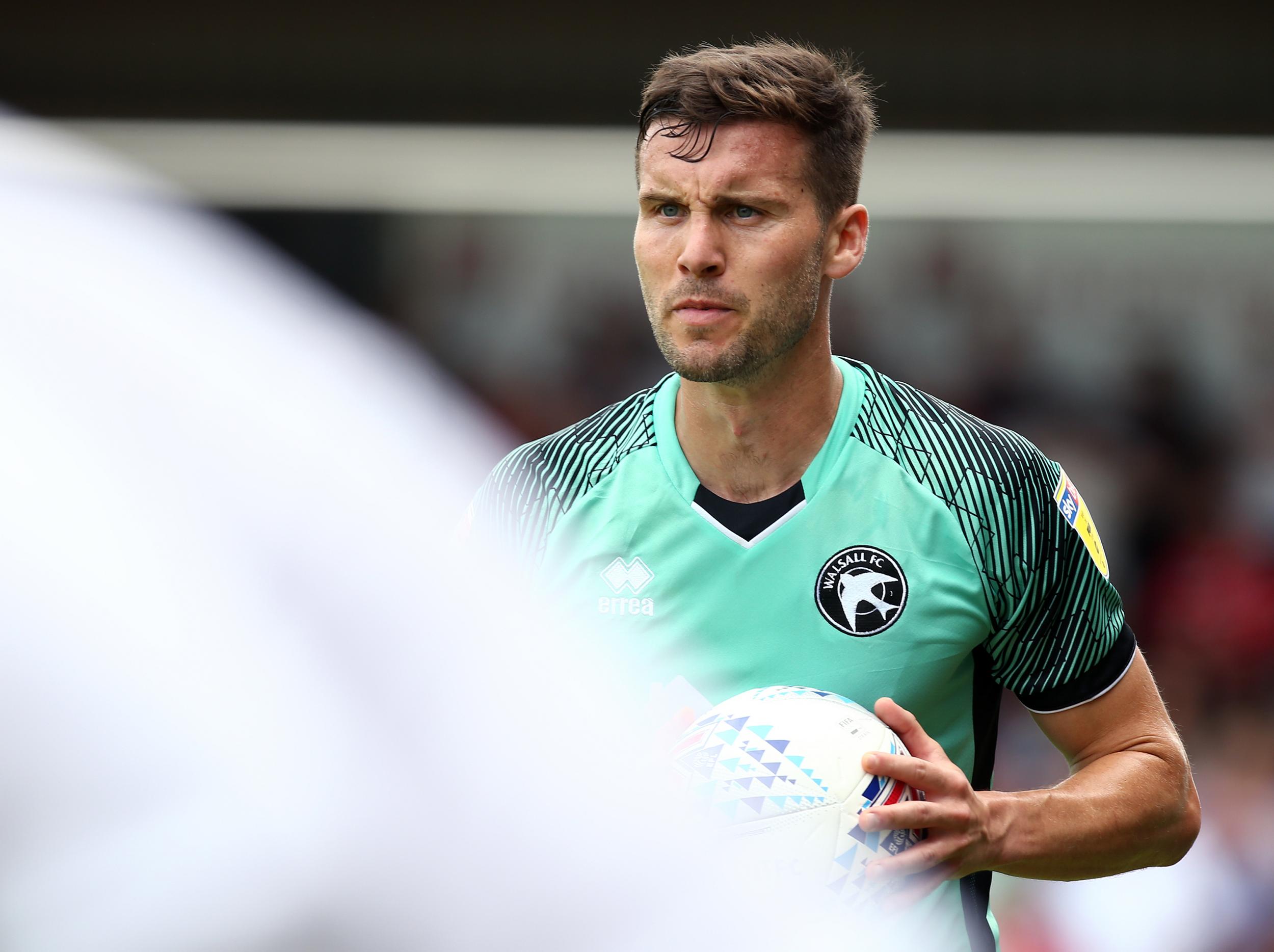 20/92

73. Walsall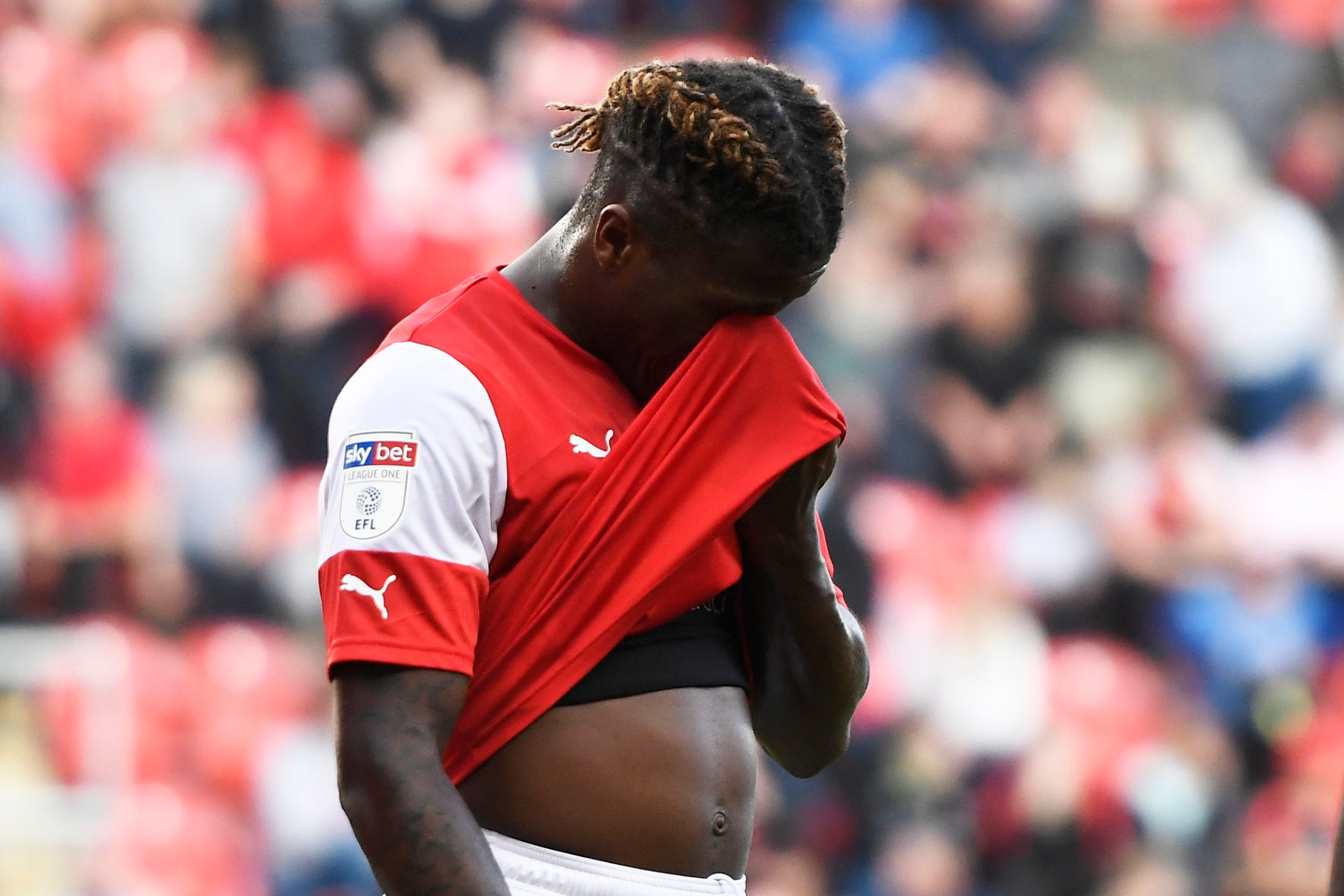 21/92

72. Rotherham United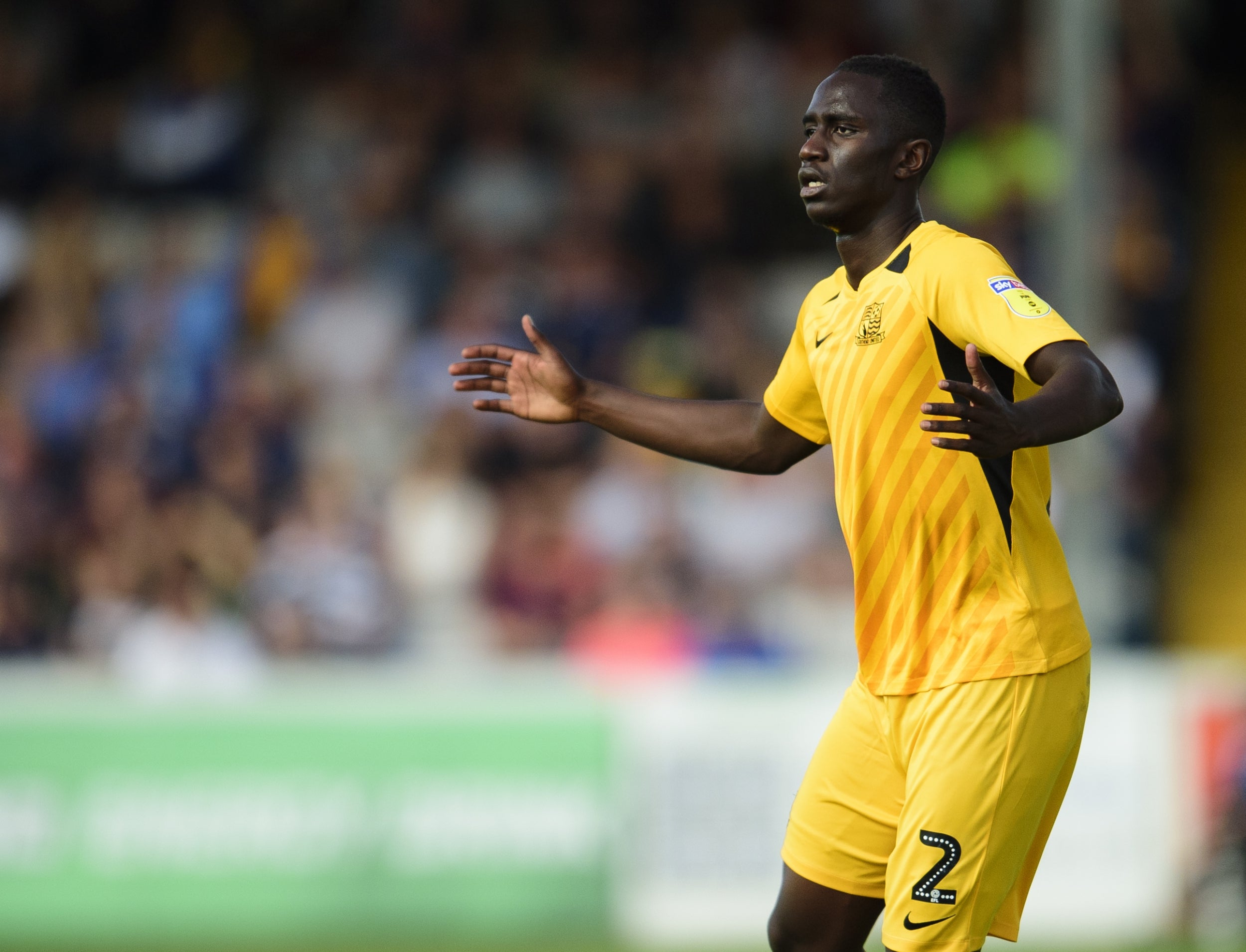 22/92

71. Southend United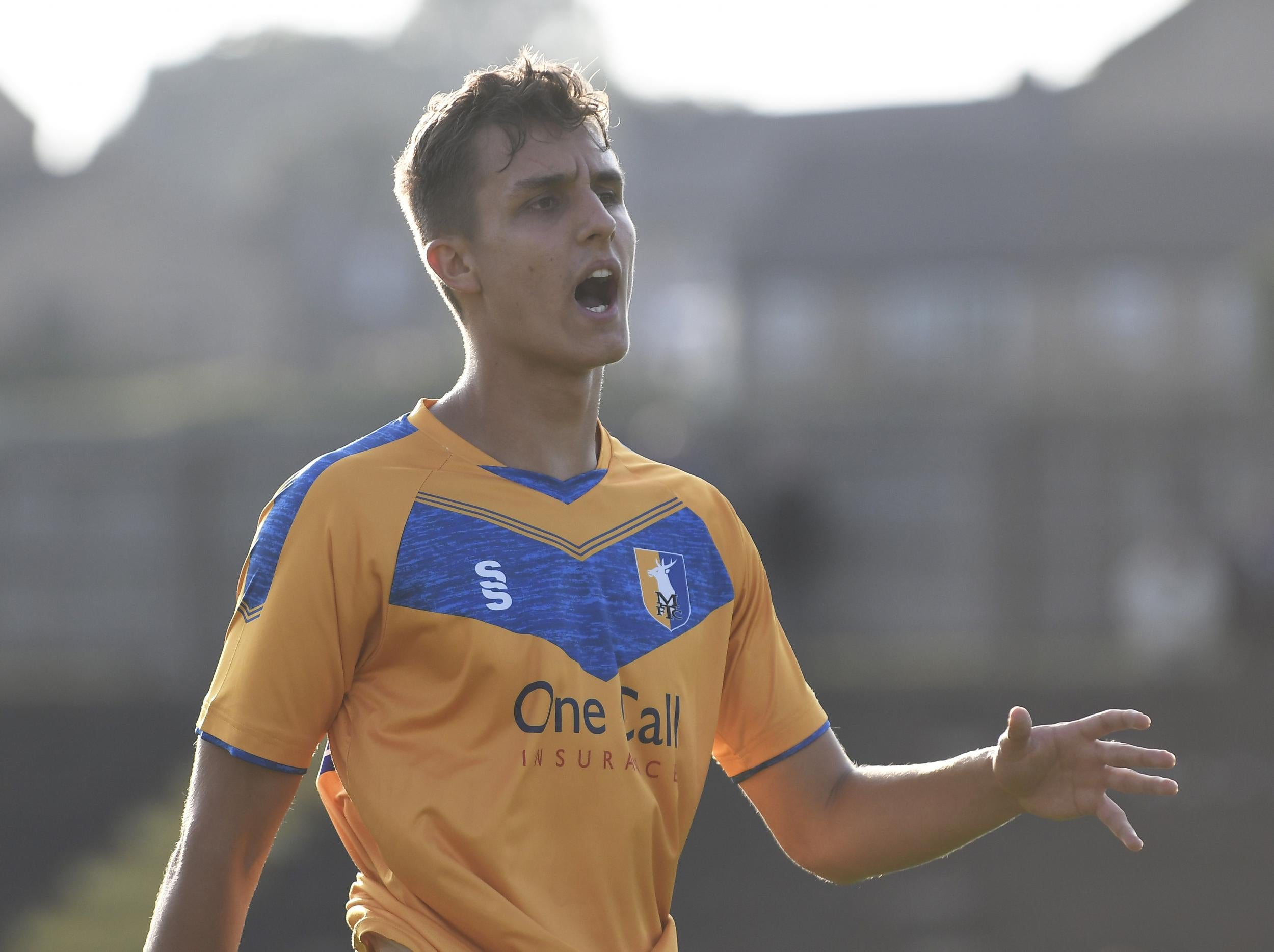 23/92

70. Mansfield Town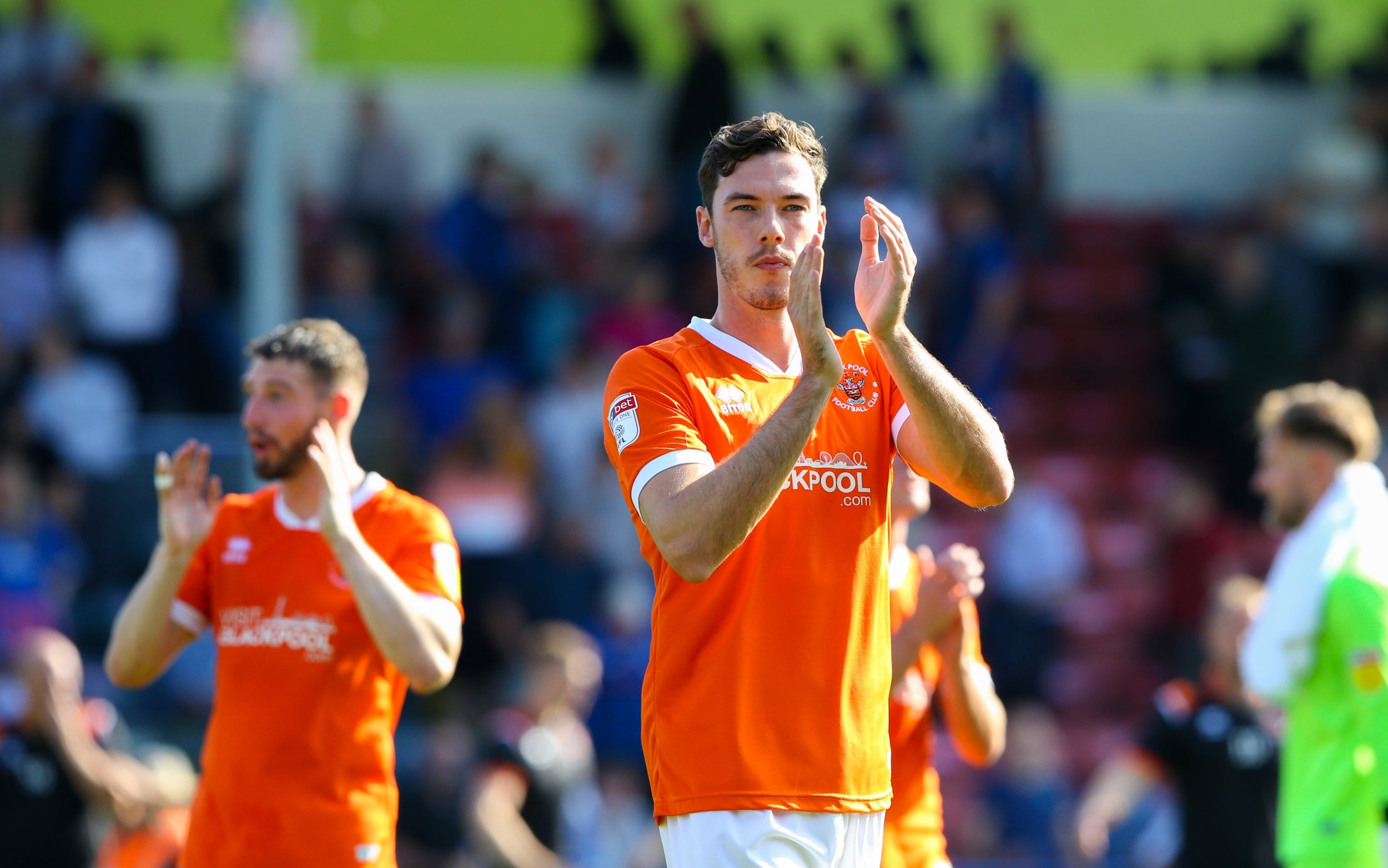 24/92

69. Blackpool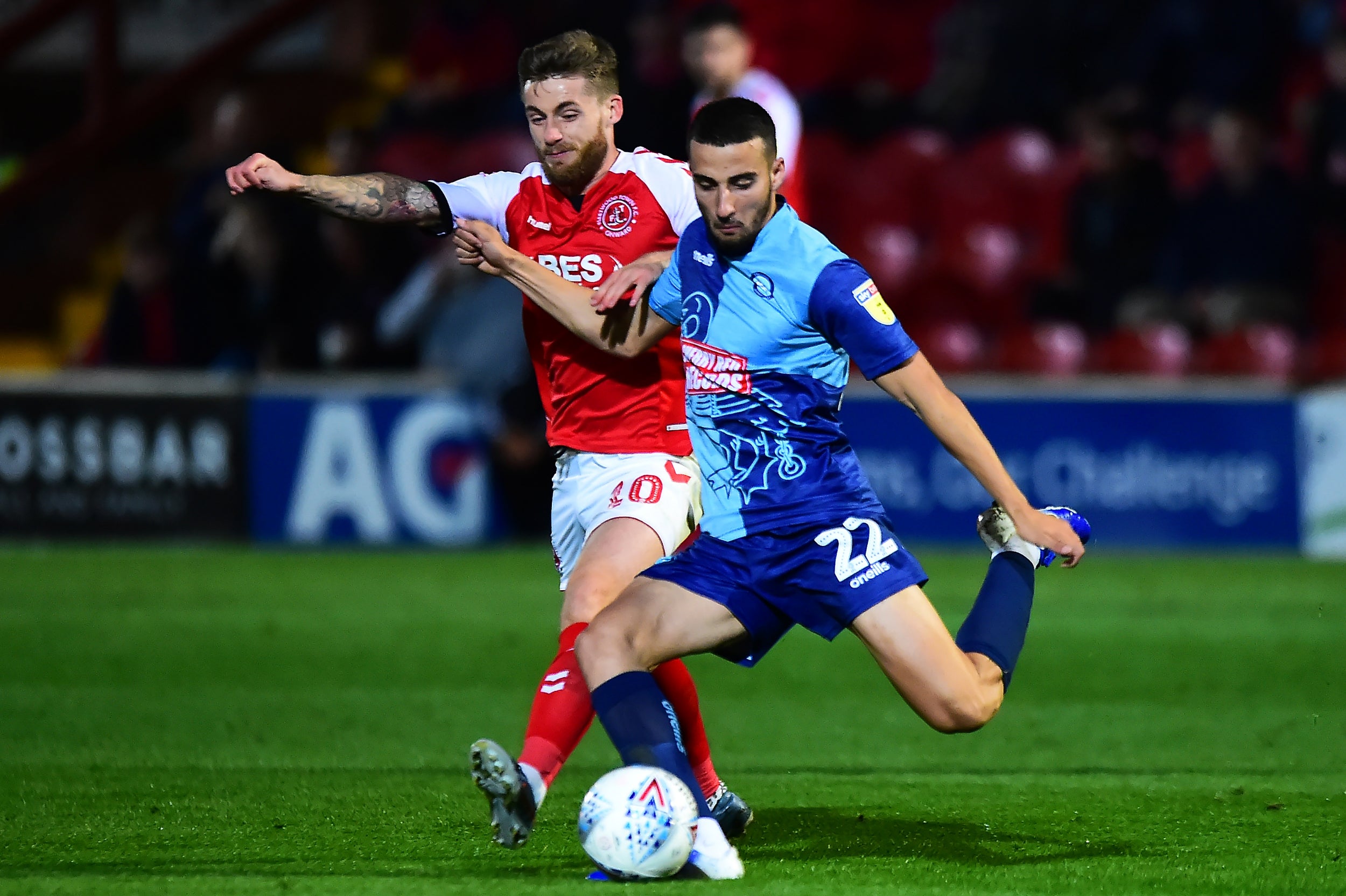 25/92

68. Wycombe Wanderers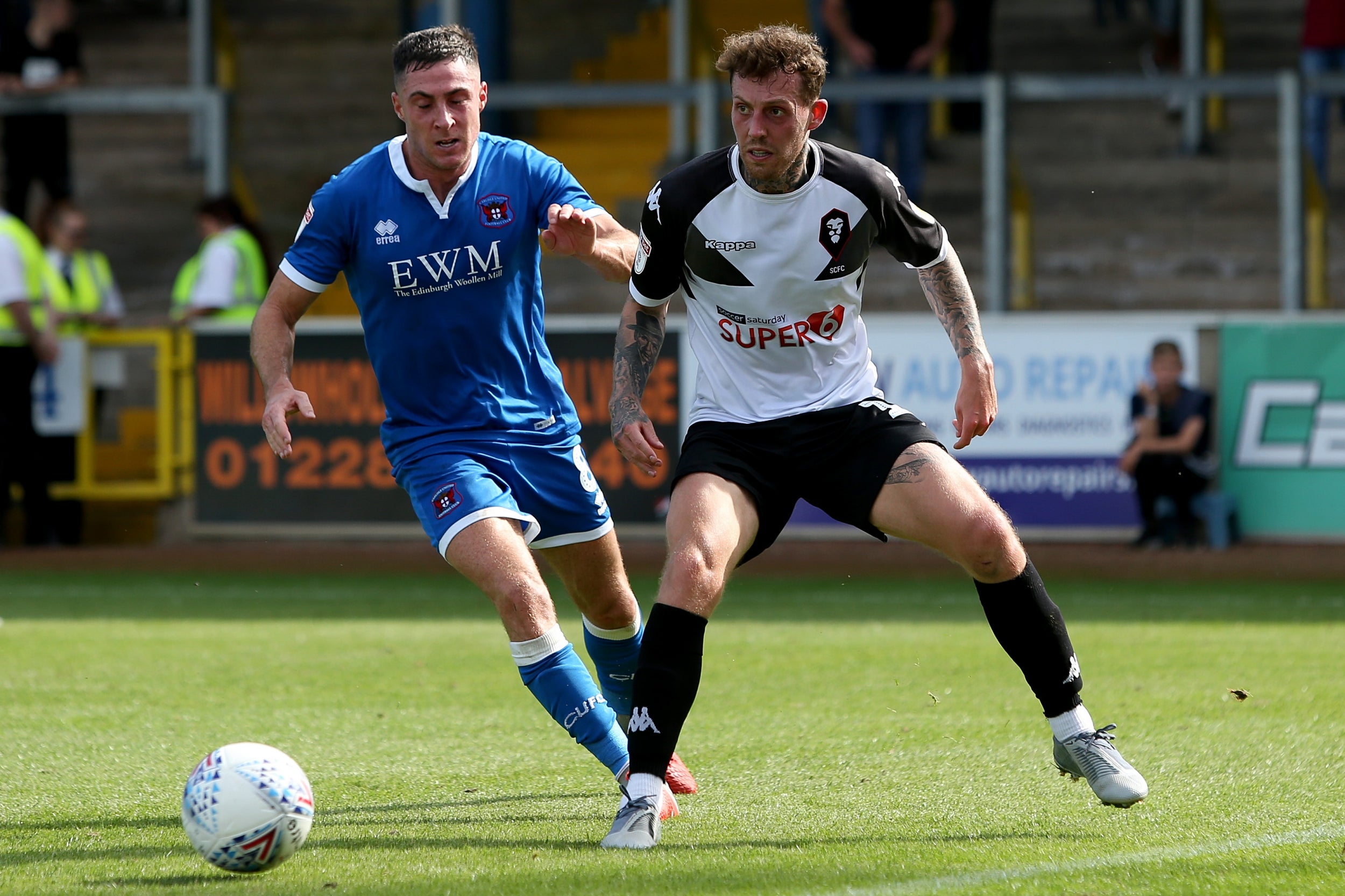 26/92

67. Carlisle United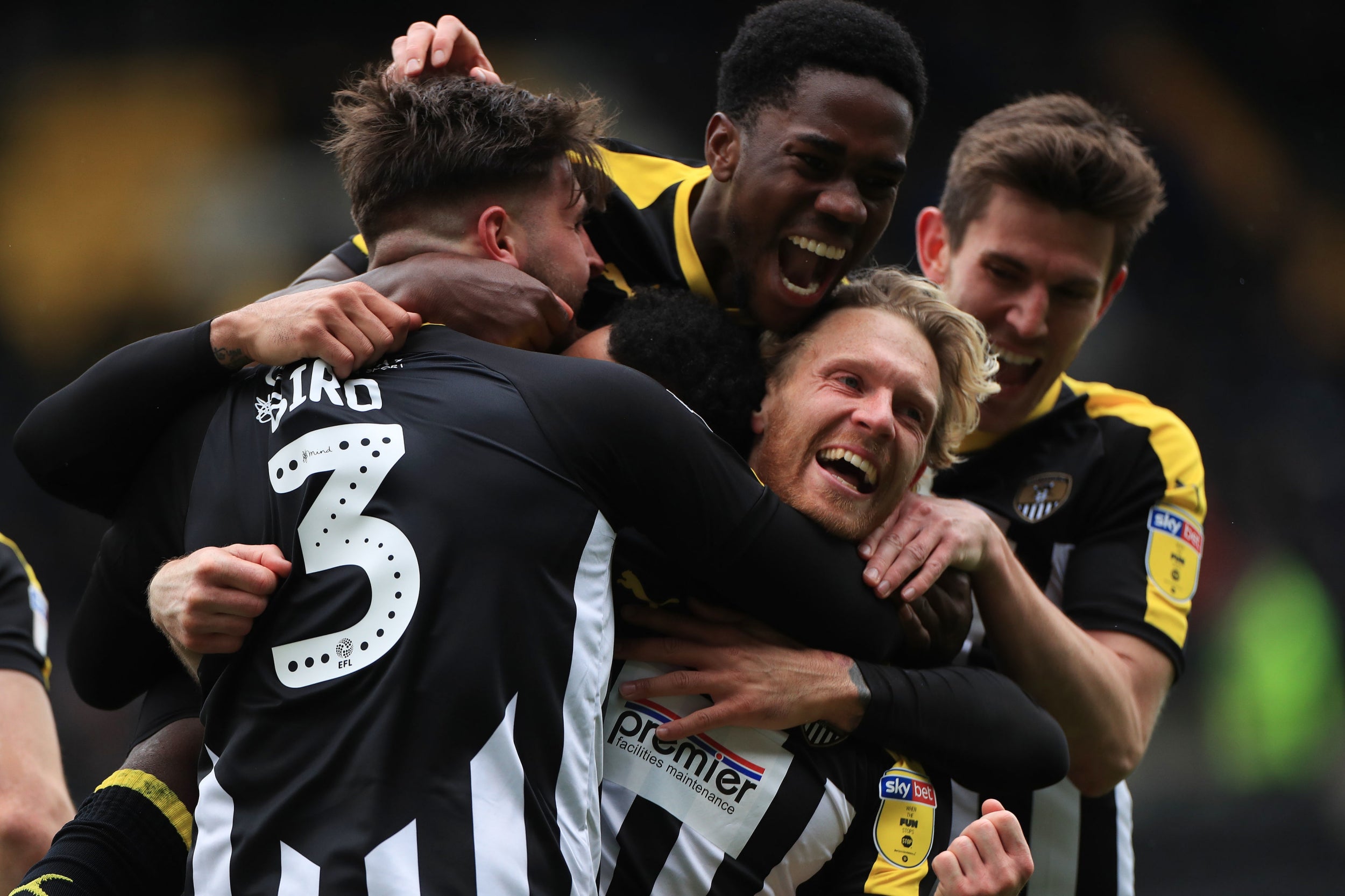 27/92

66. Grimsby Town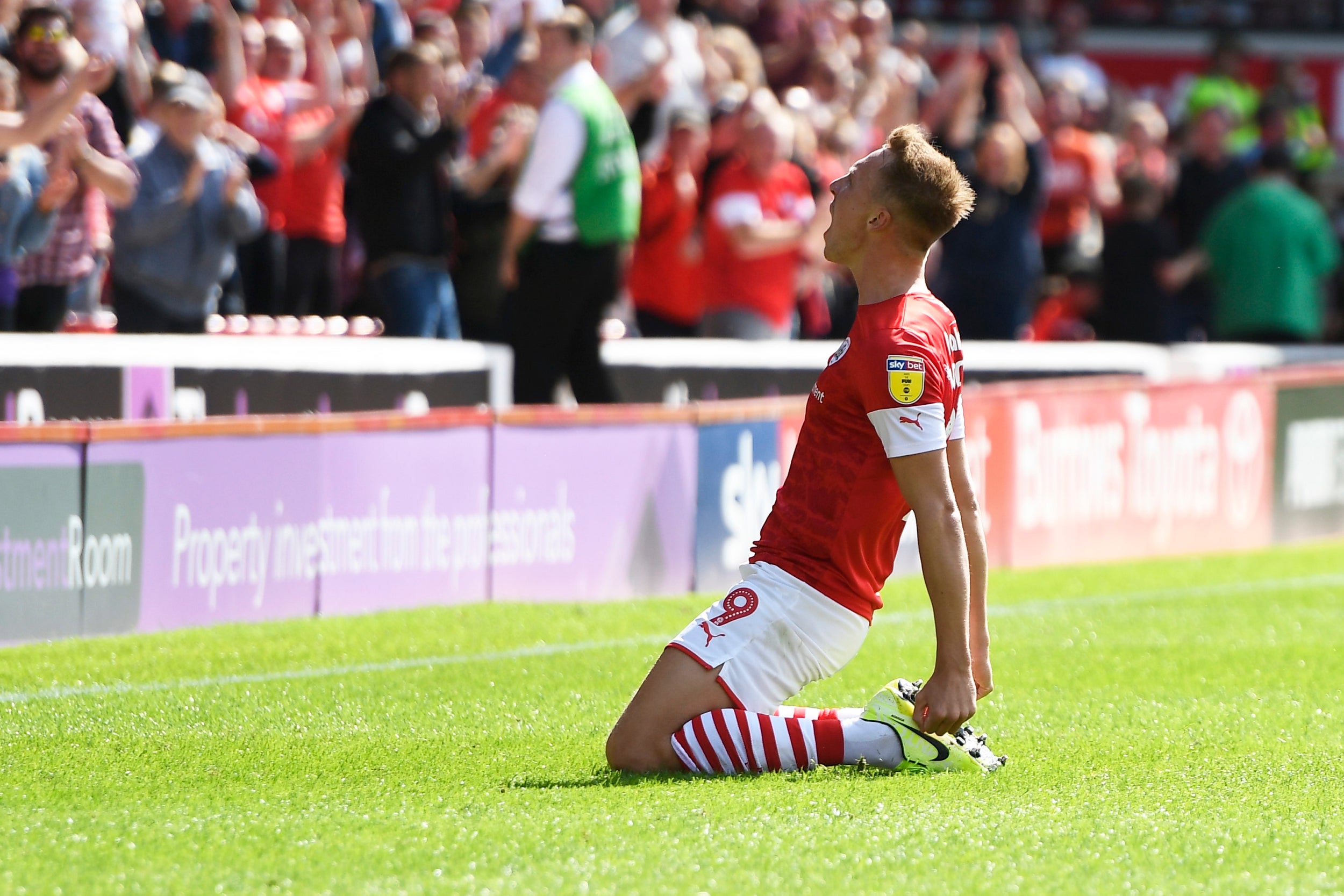 28/92

65. Barnsley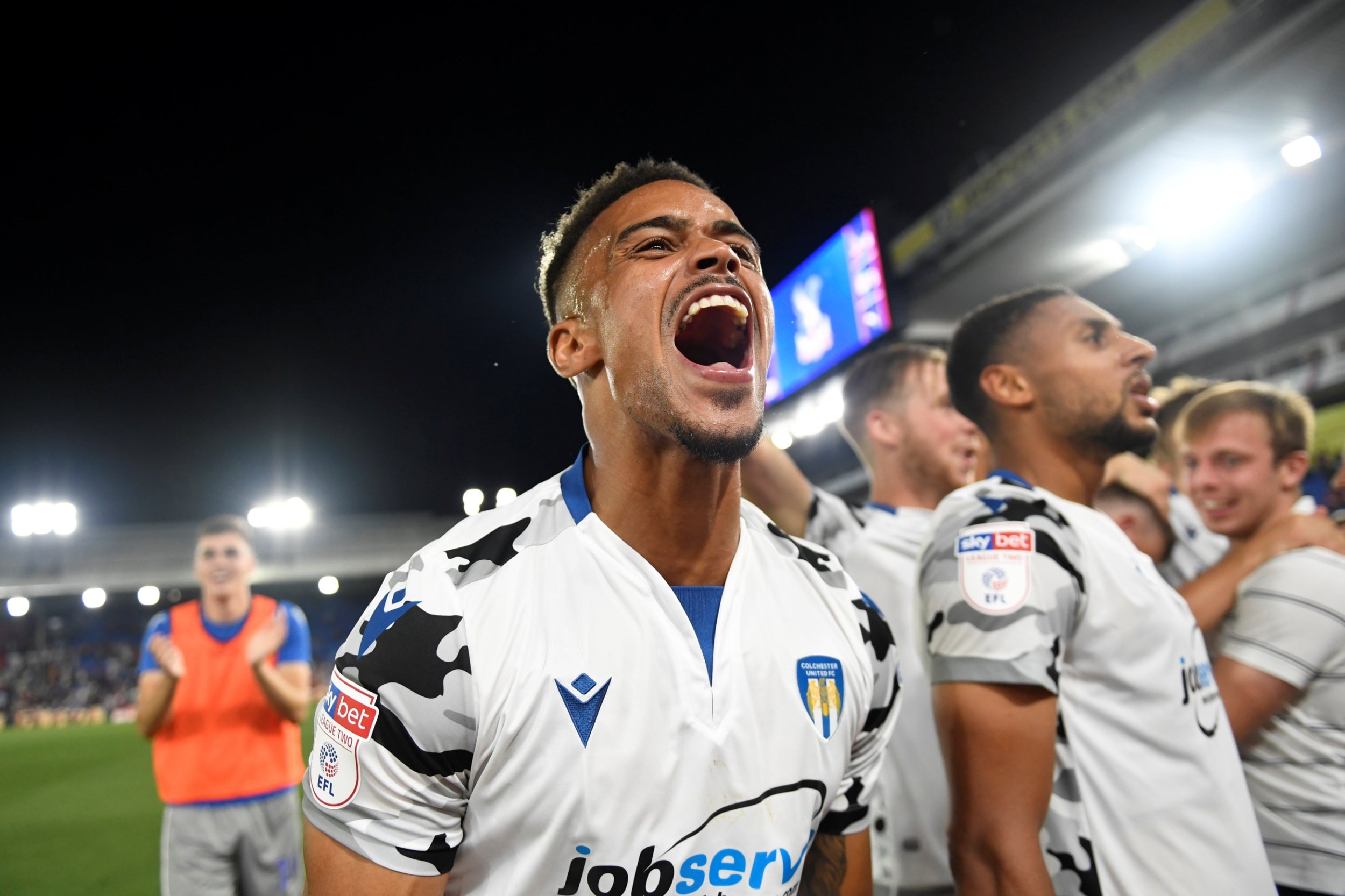 29/92

64. Colchester United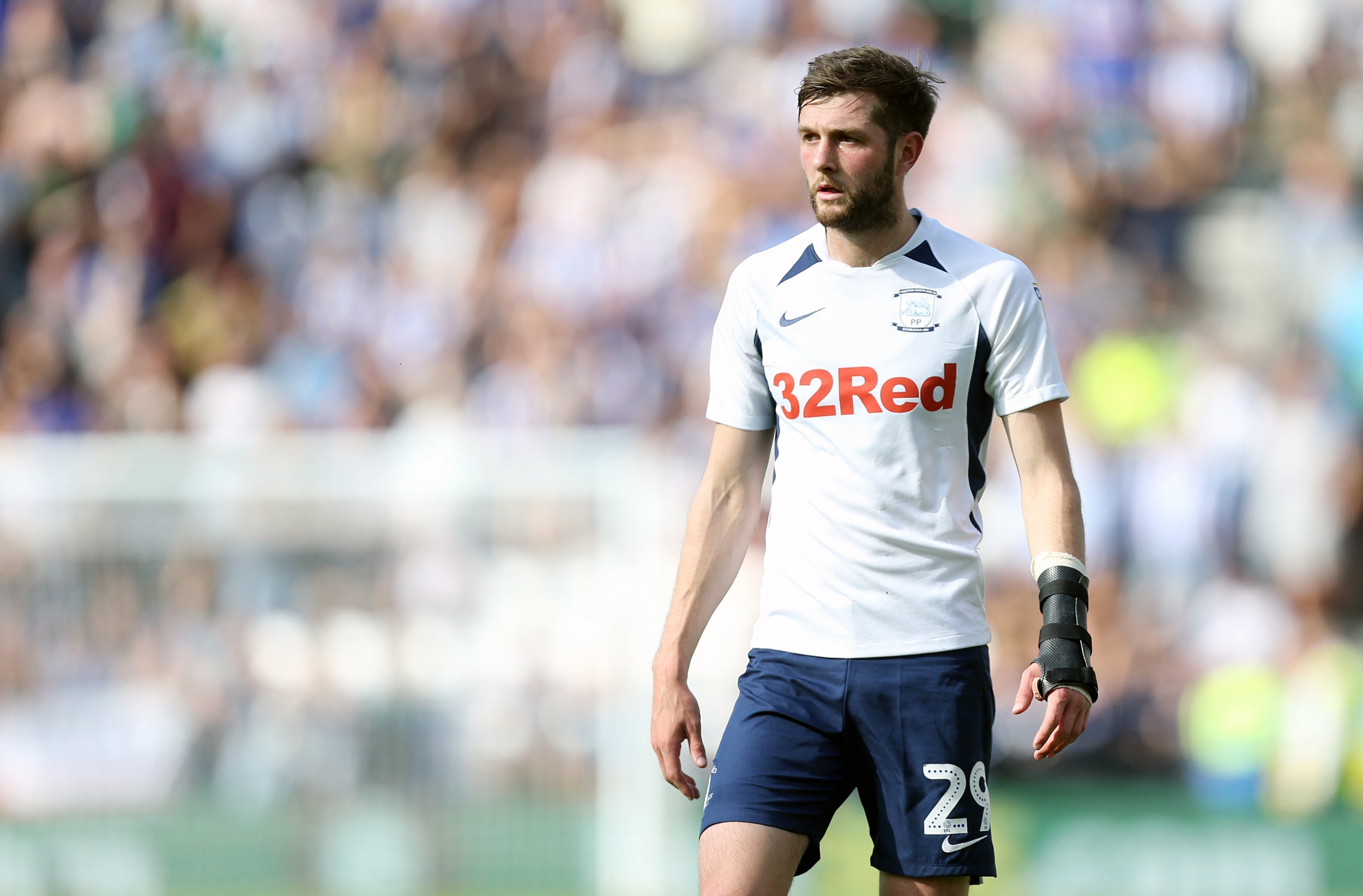 30/92

63. Preston North End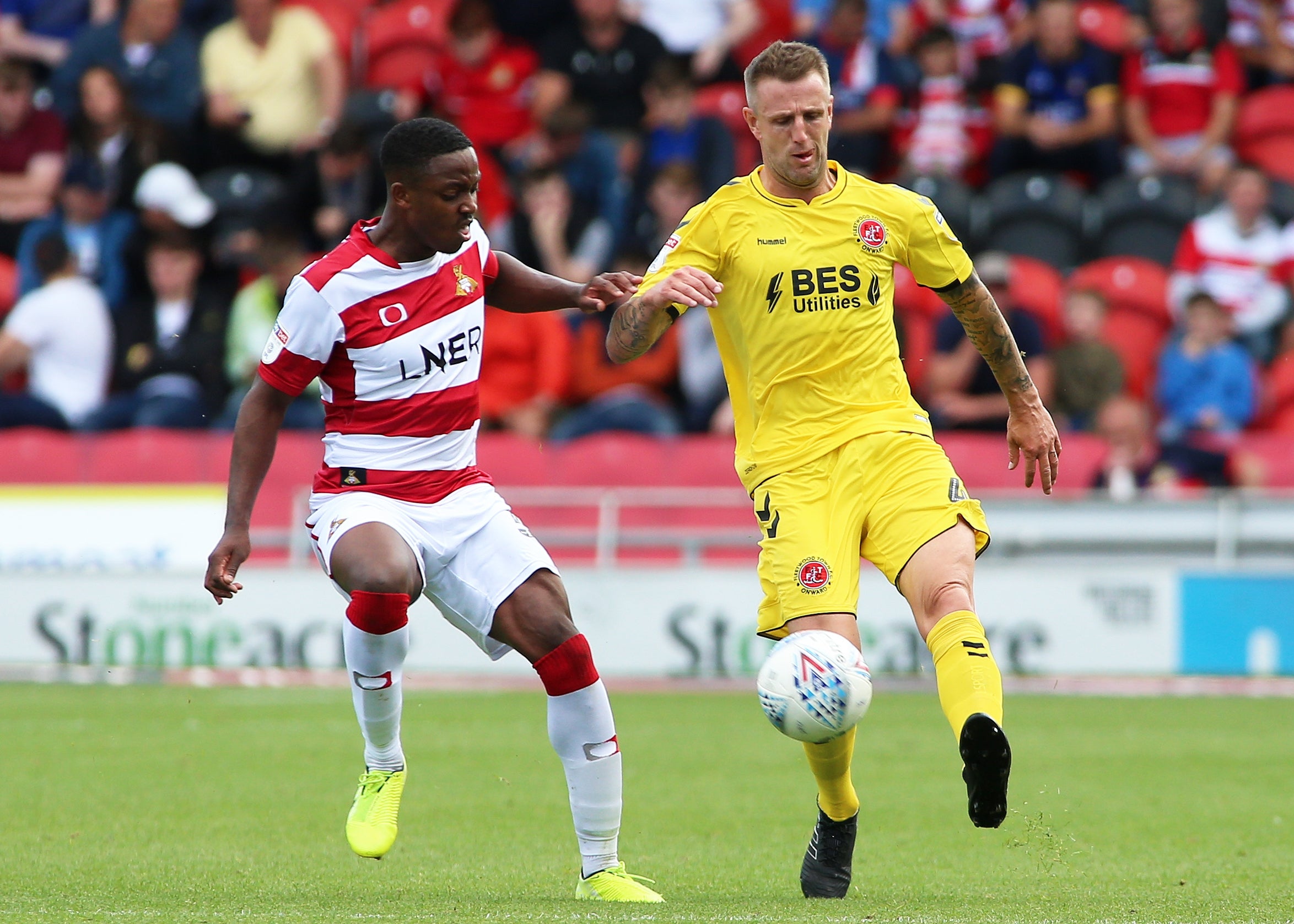 31/92

62. Doncaster Rovers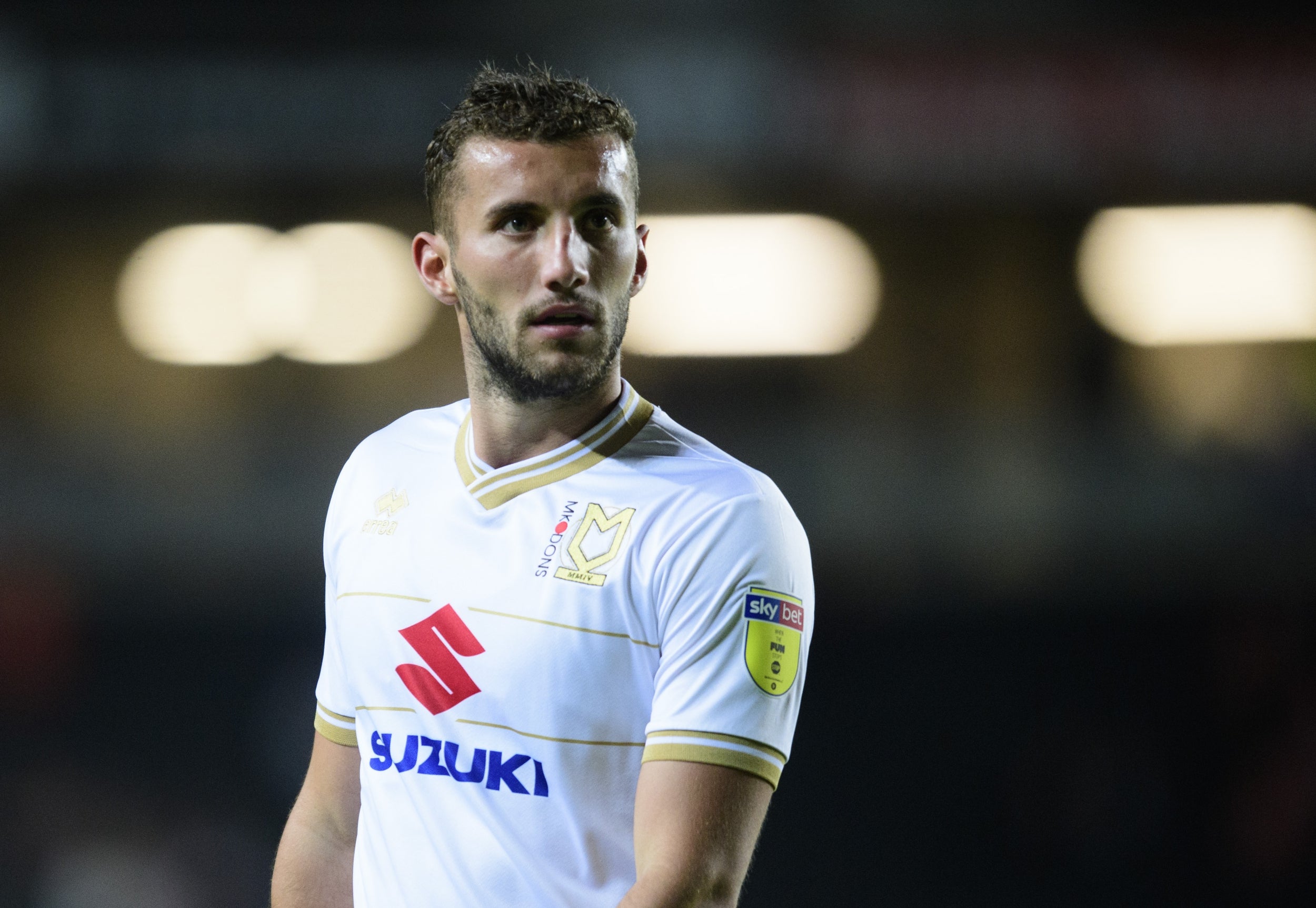 32/92

61. Milton Keynes Dons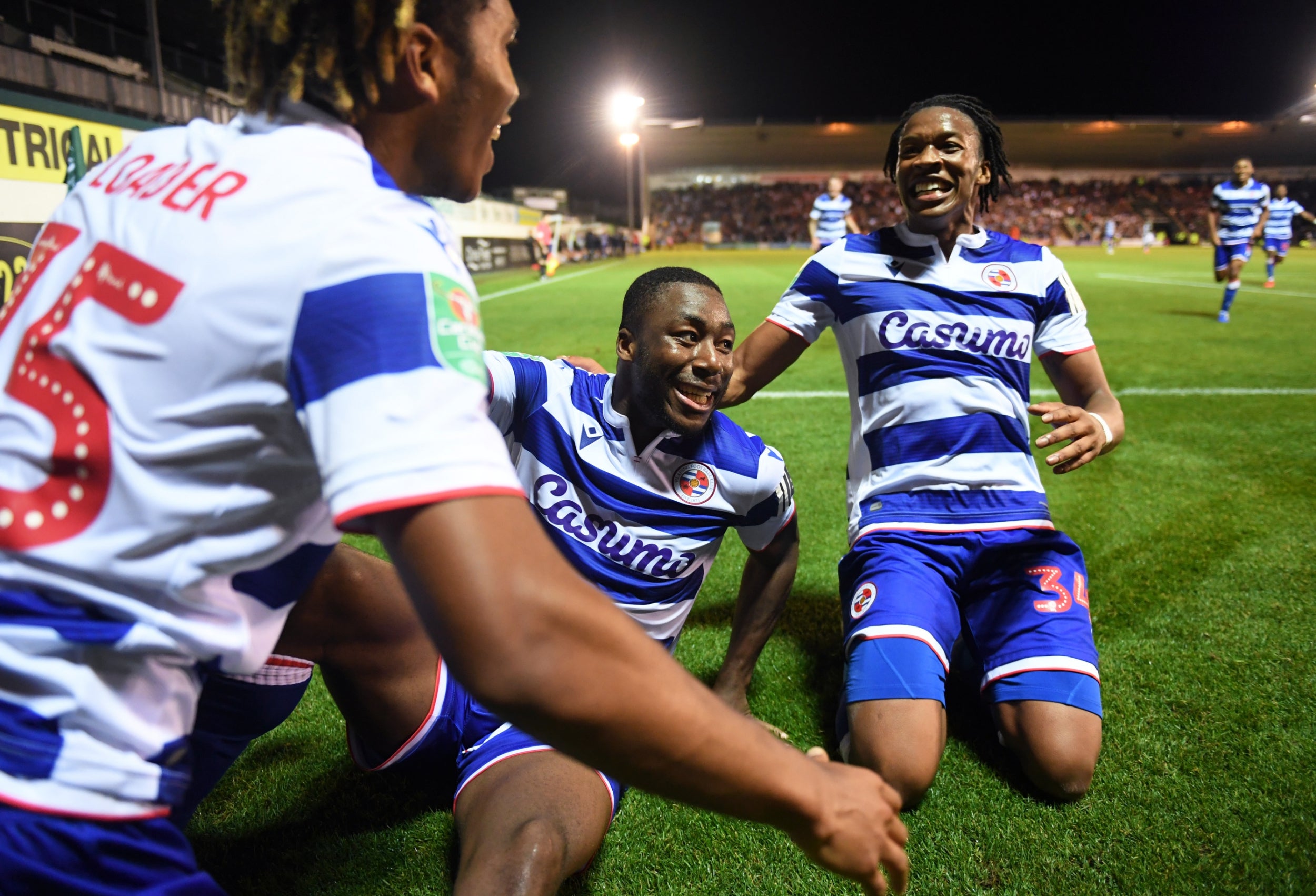 33/92

60. Reading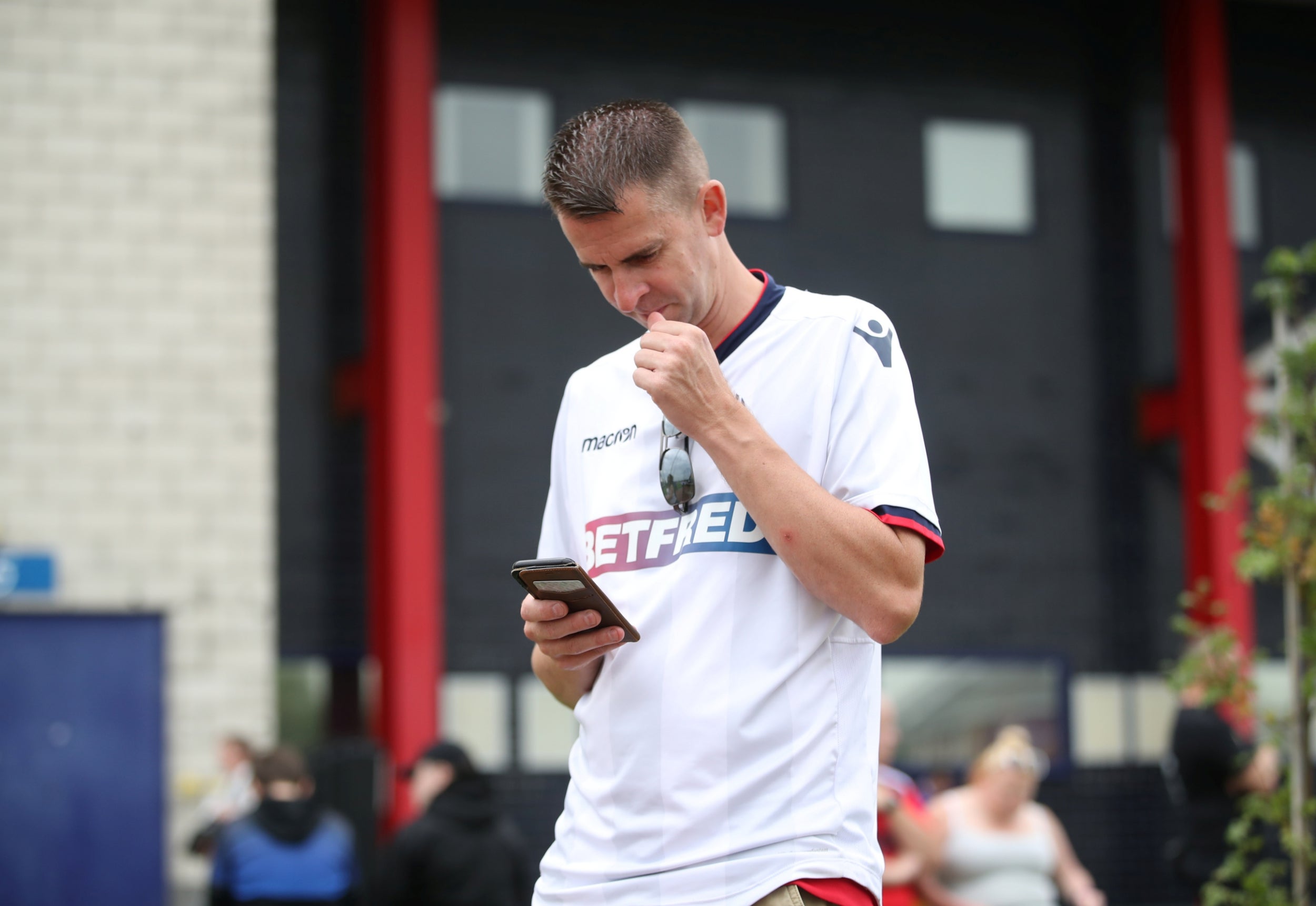 34/92

59. Bolton Wanderers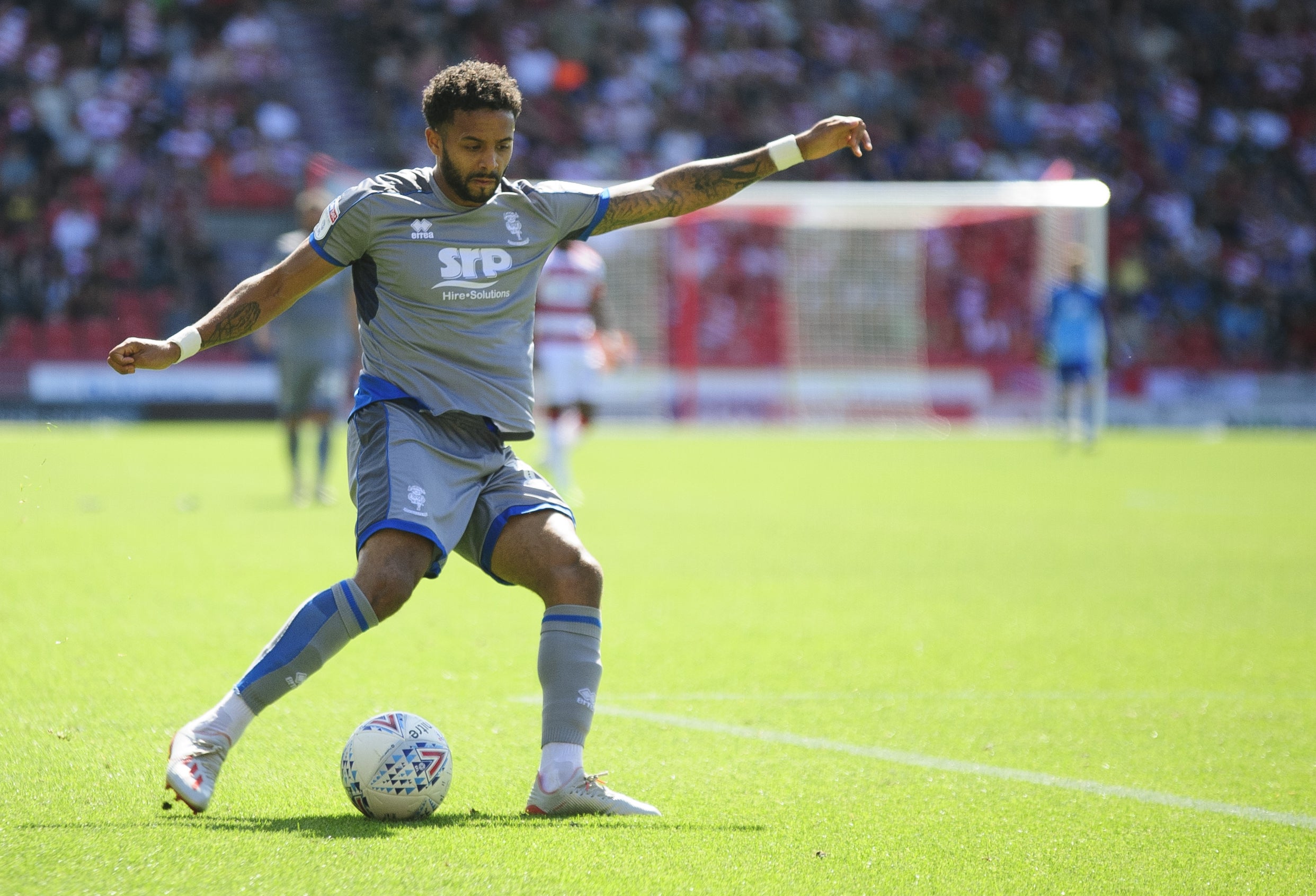 35/92

58. Lincoln City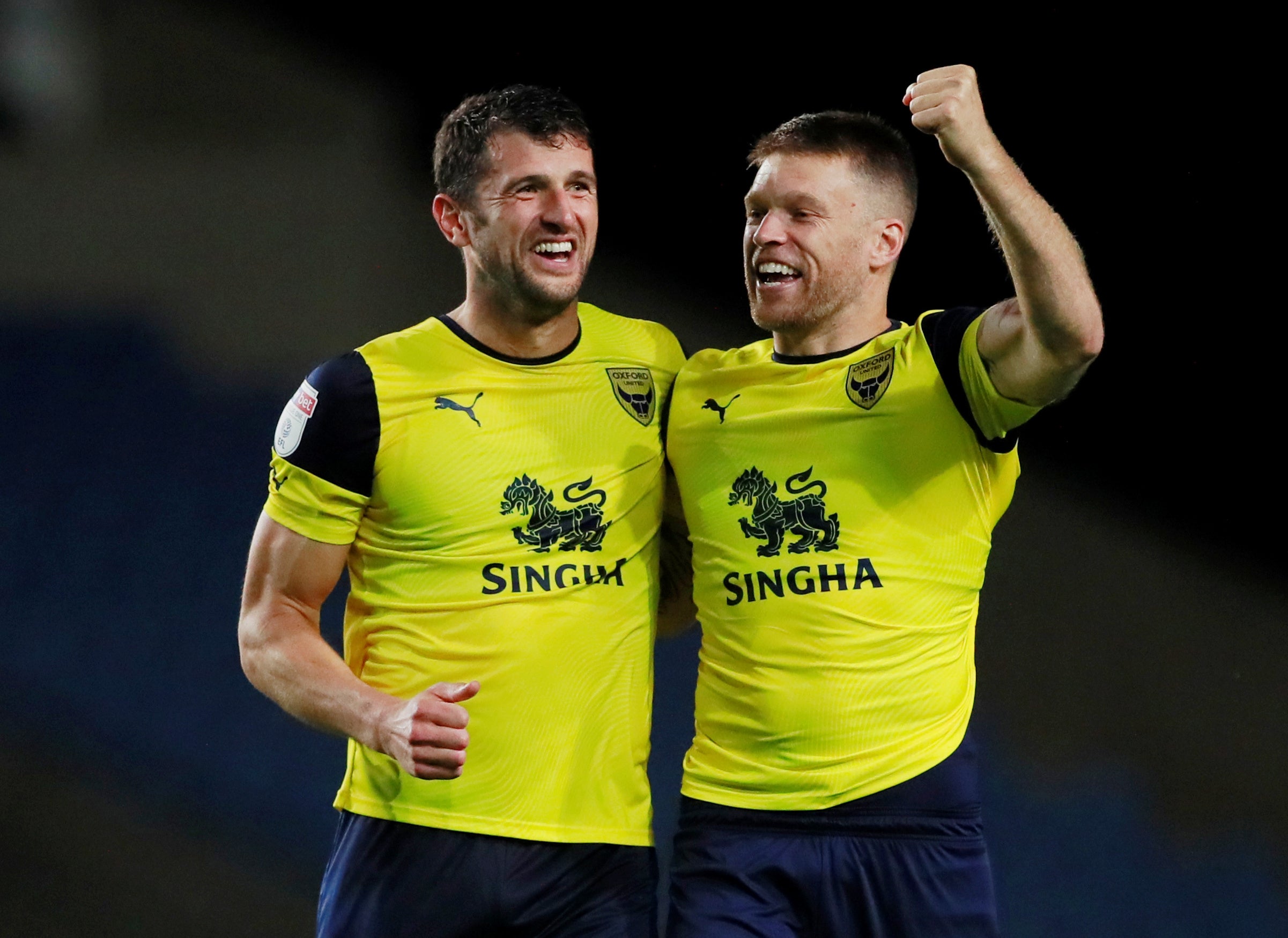 36/92

57. Oxford United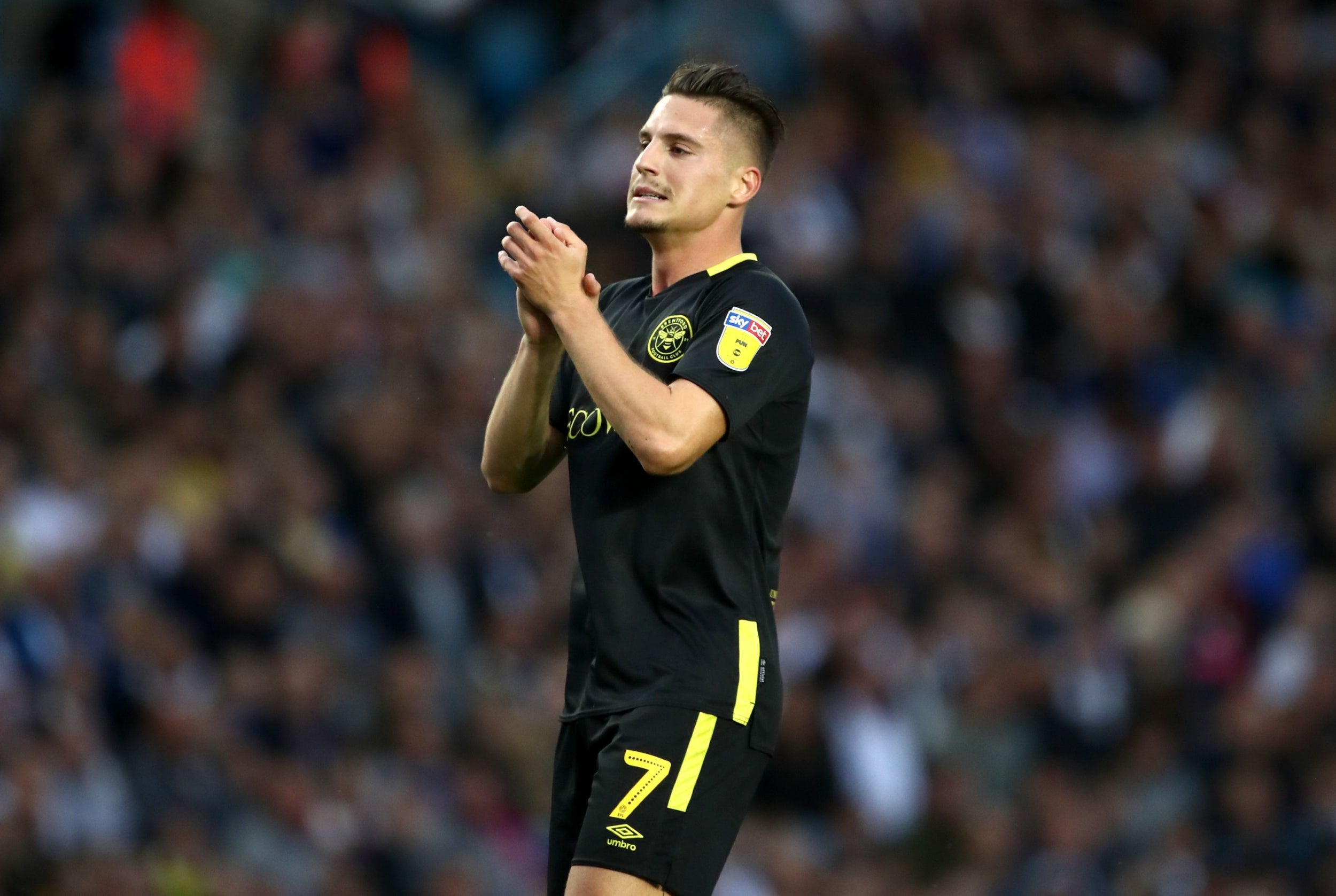 37/92

56. Brentford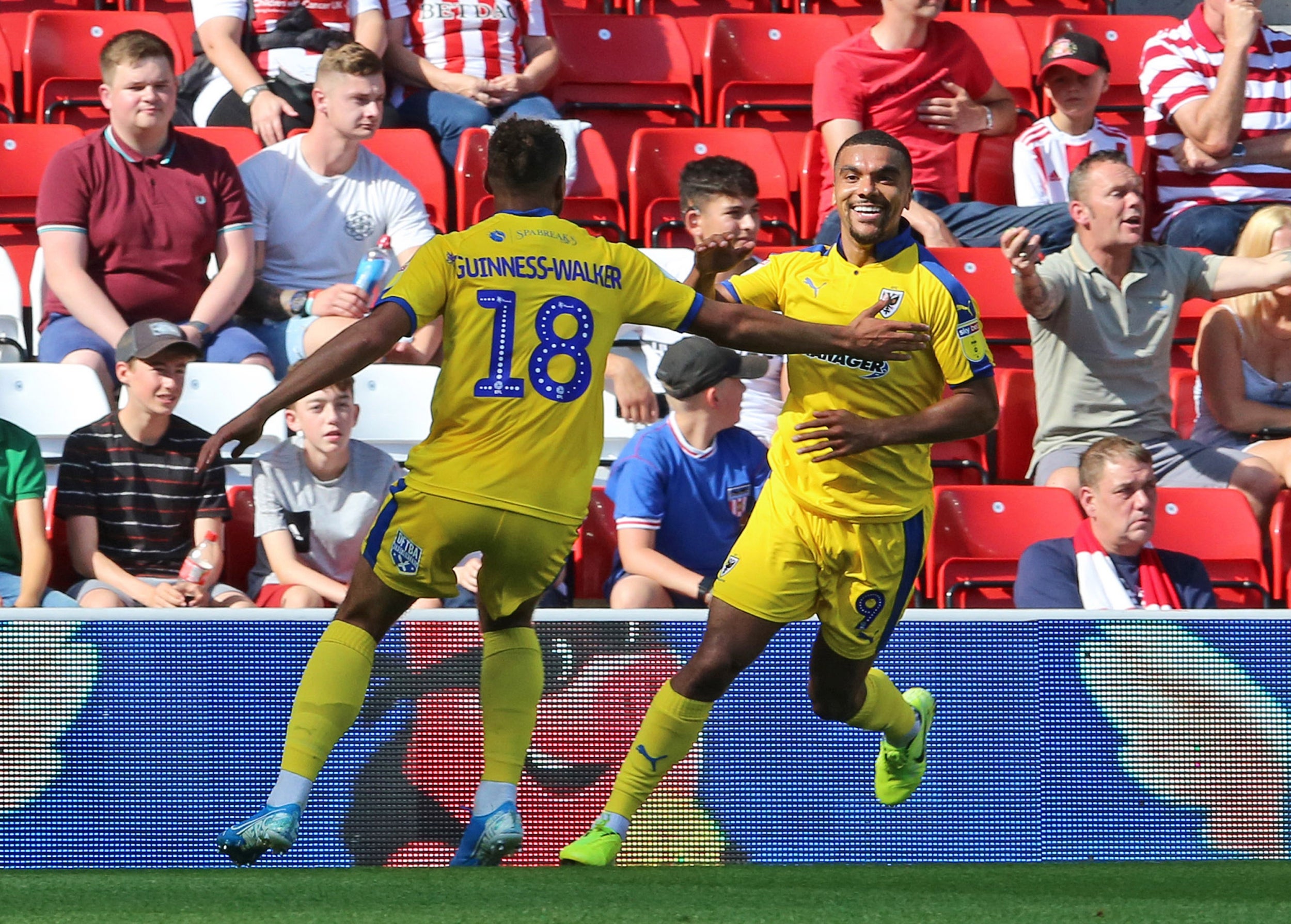 38/92

55. AFC Wimbledon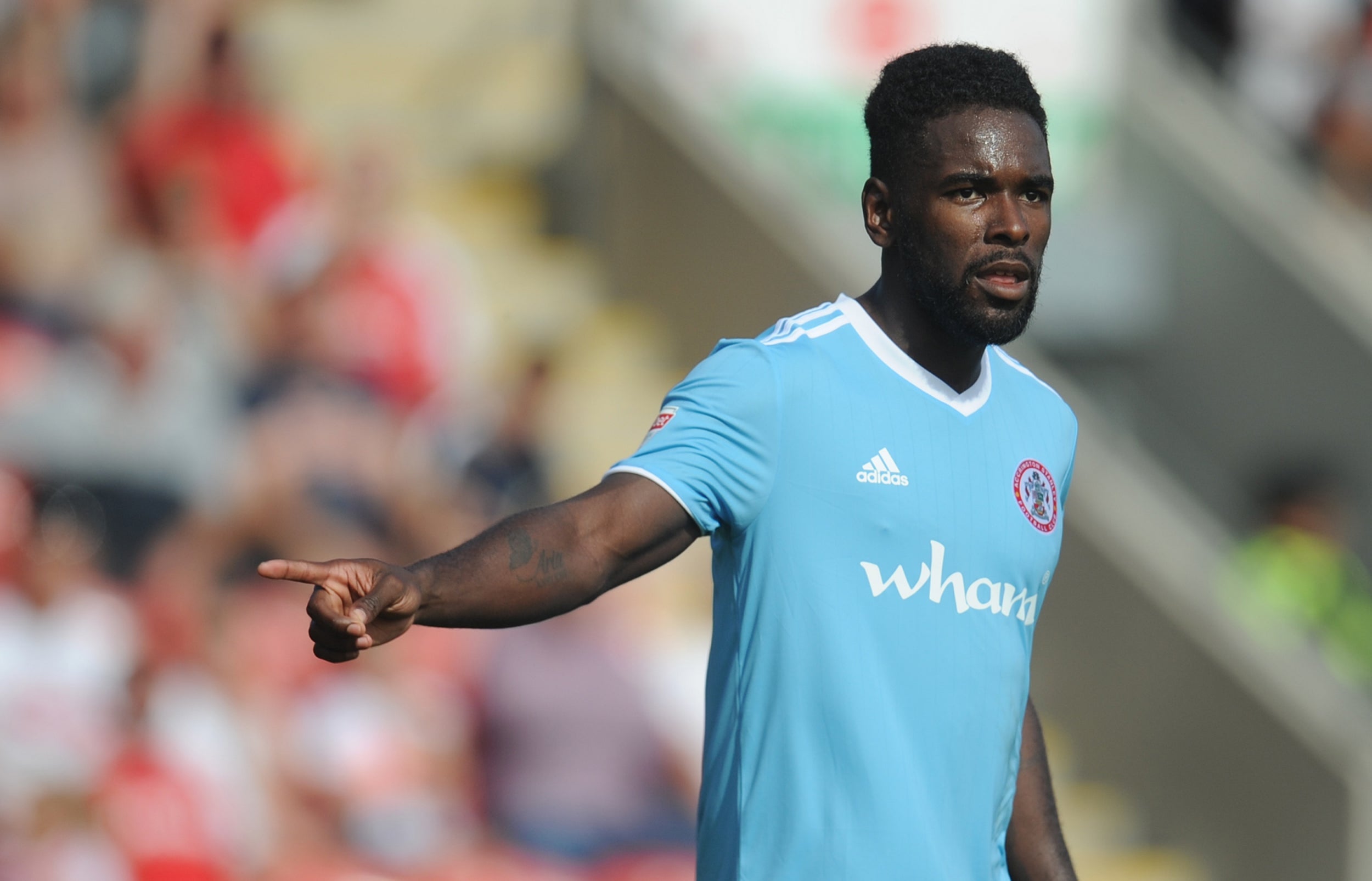 39/92

54. Accrington Stanley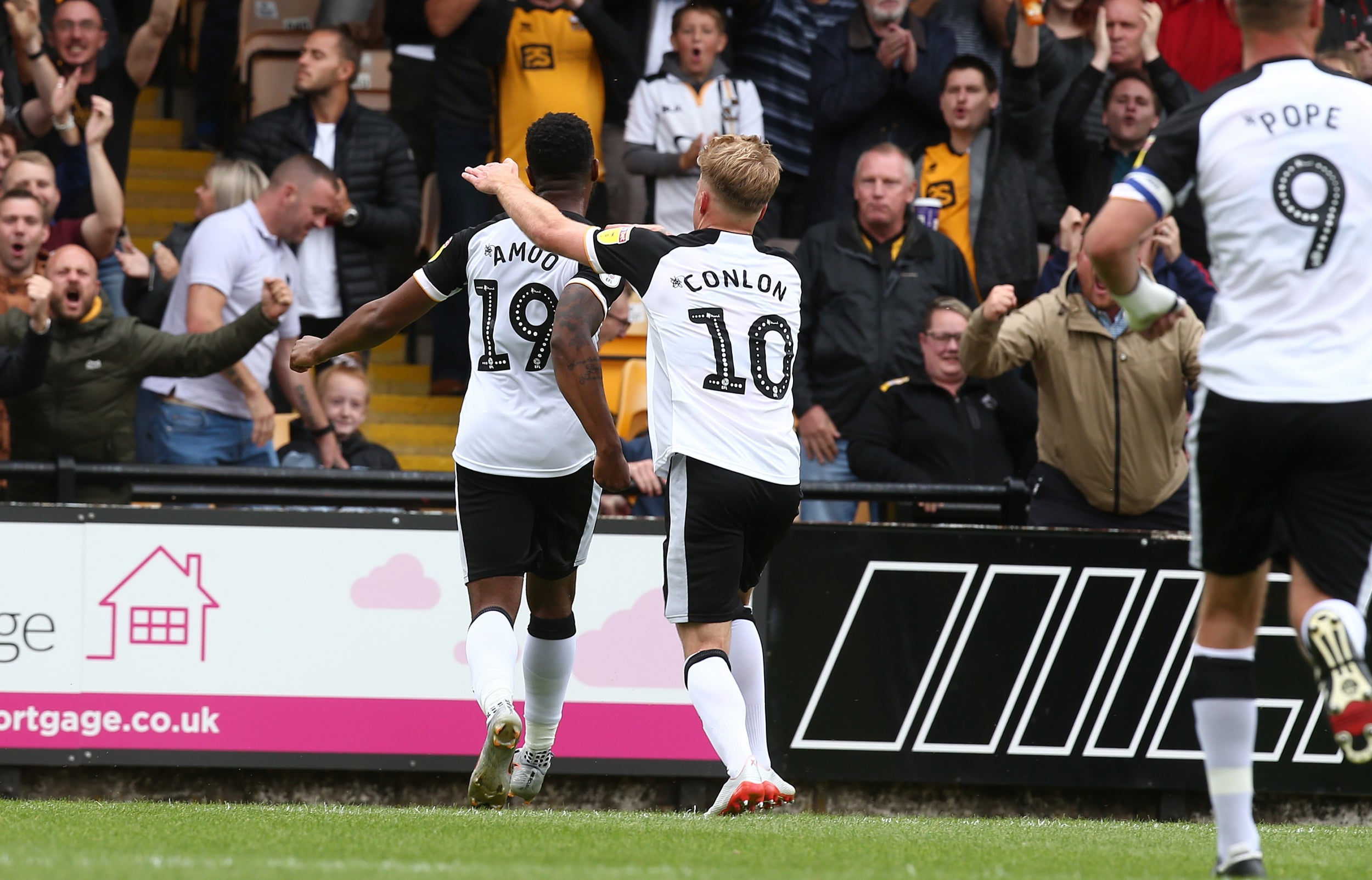 40/92

53. Port Vale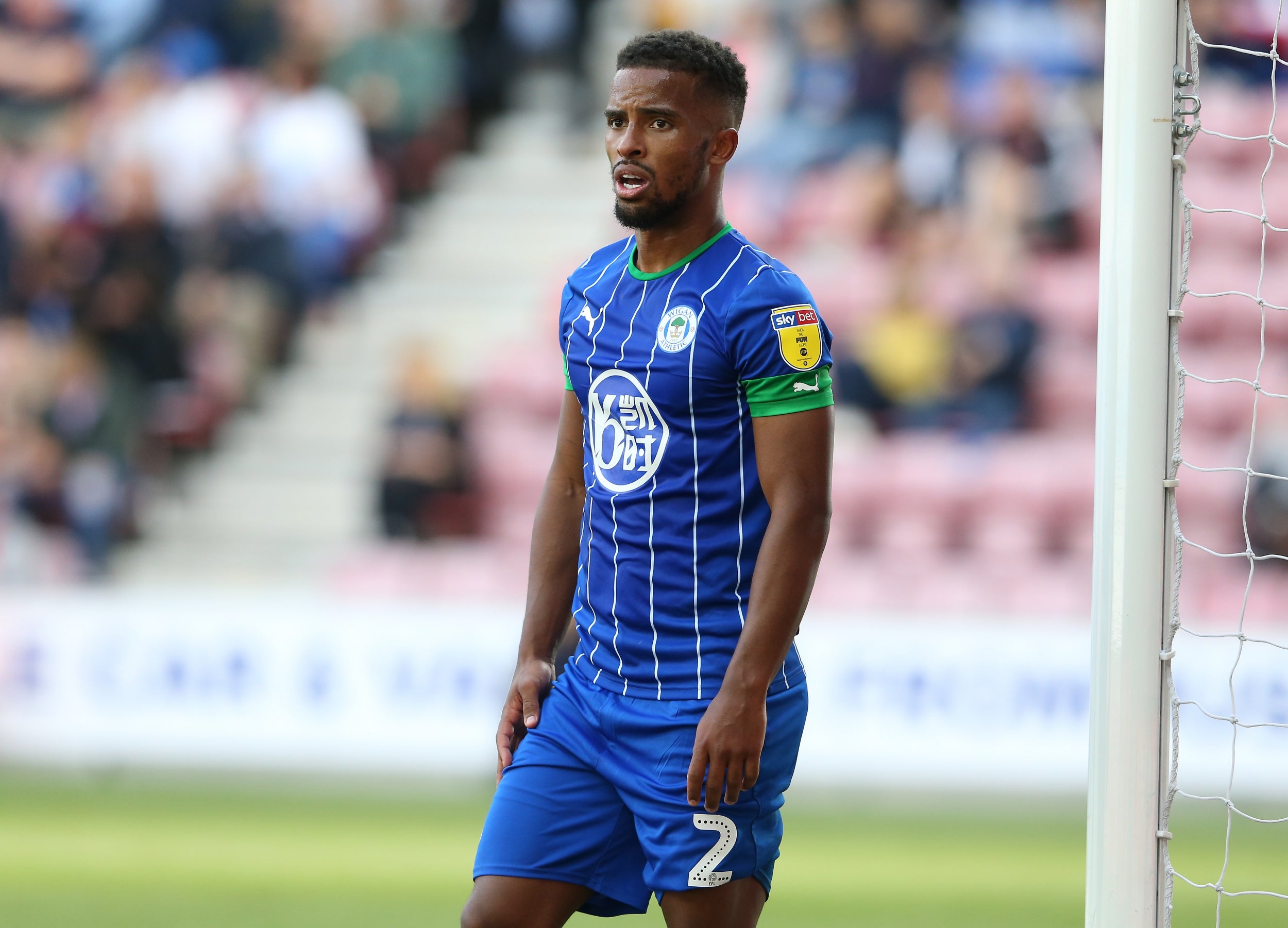 41/92

52. Wigan Athletic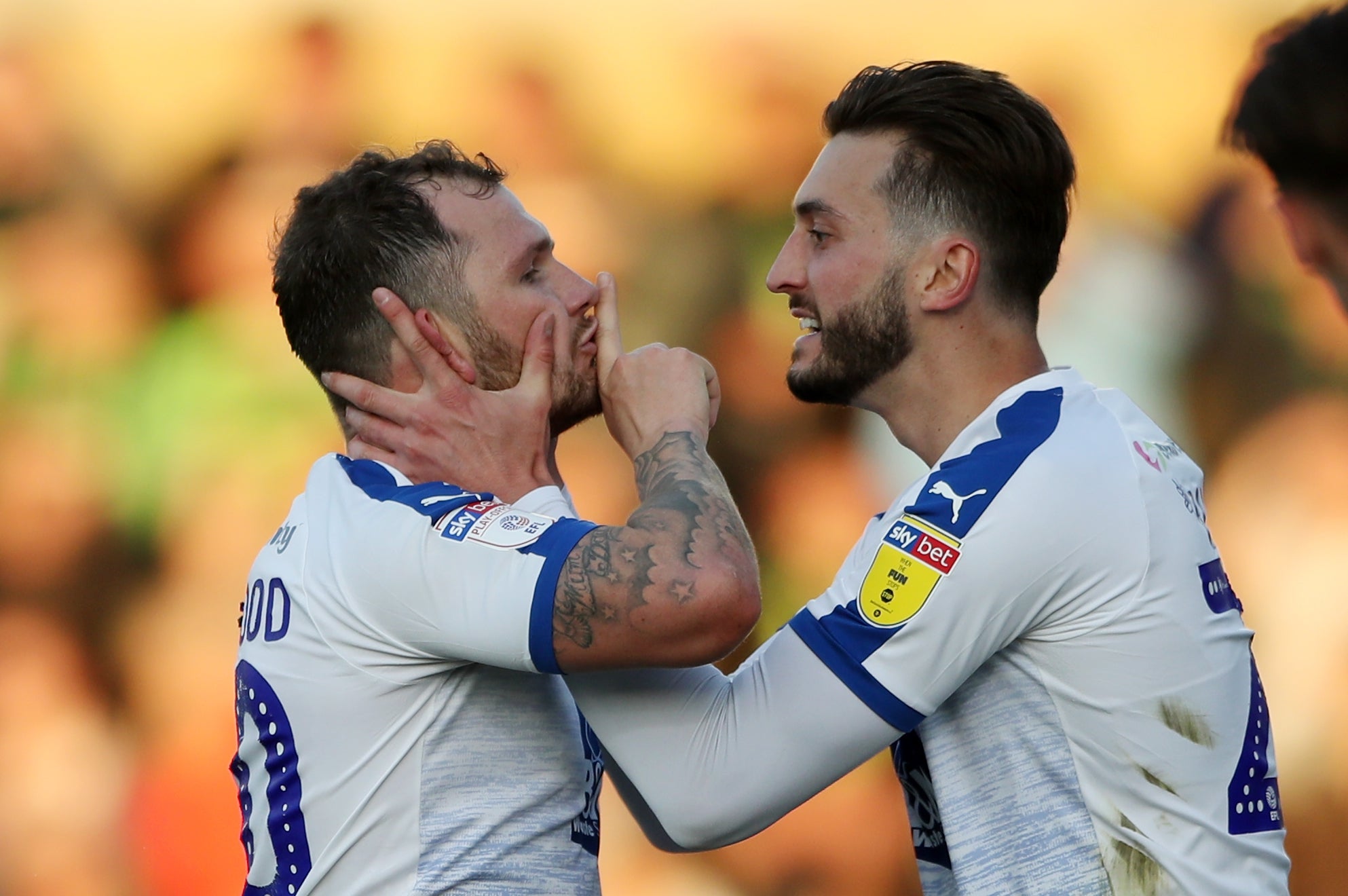 42/92

51. Tranmere Rovers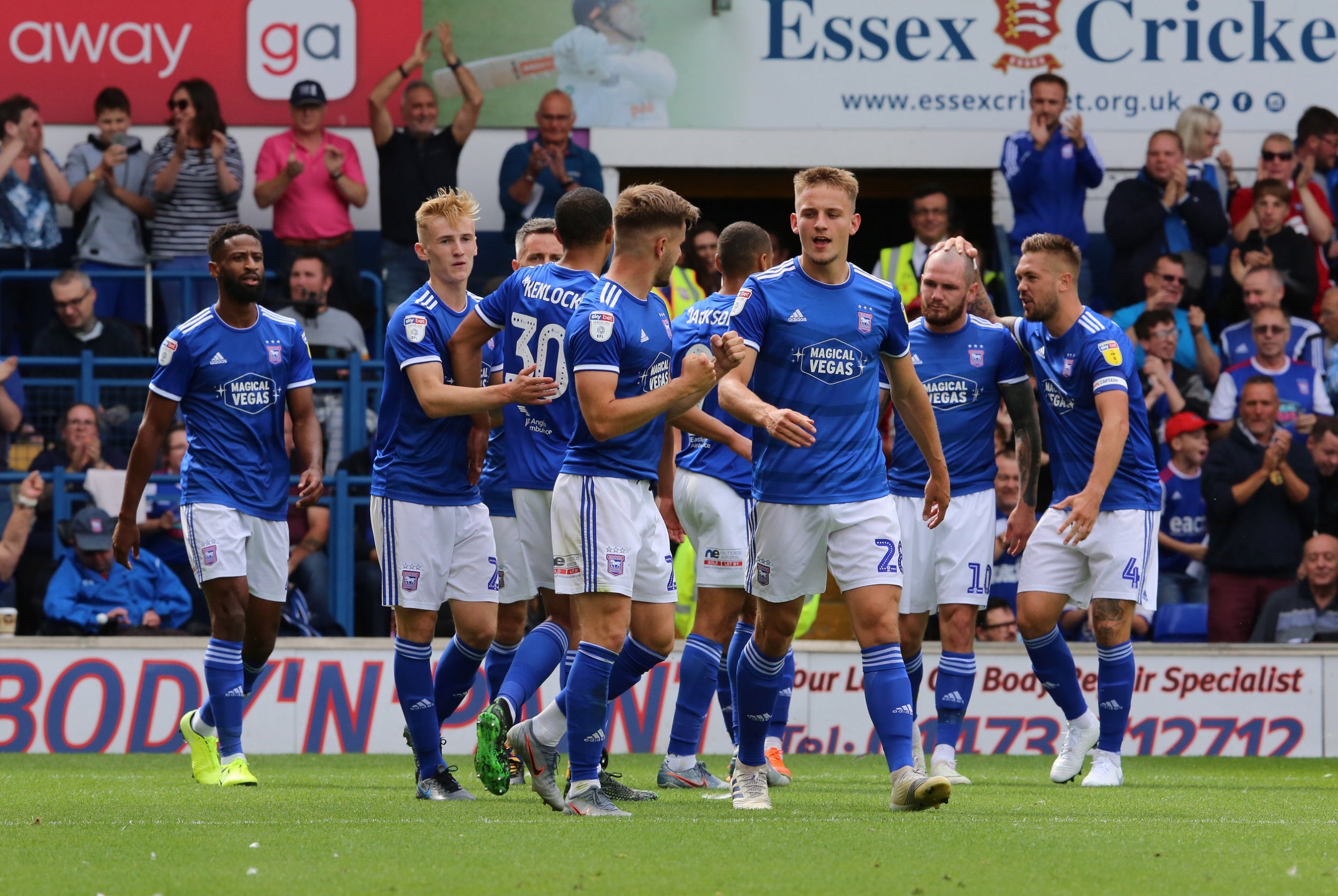 43/92

50. Ipswich Town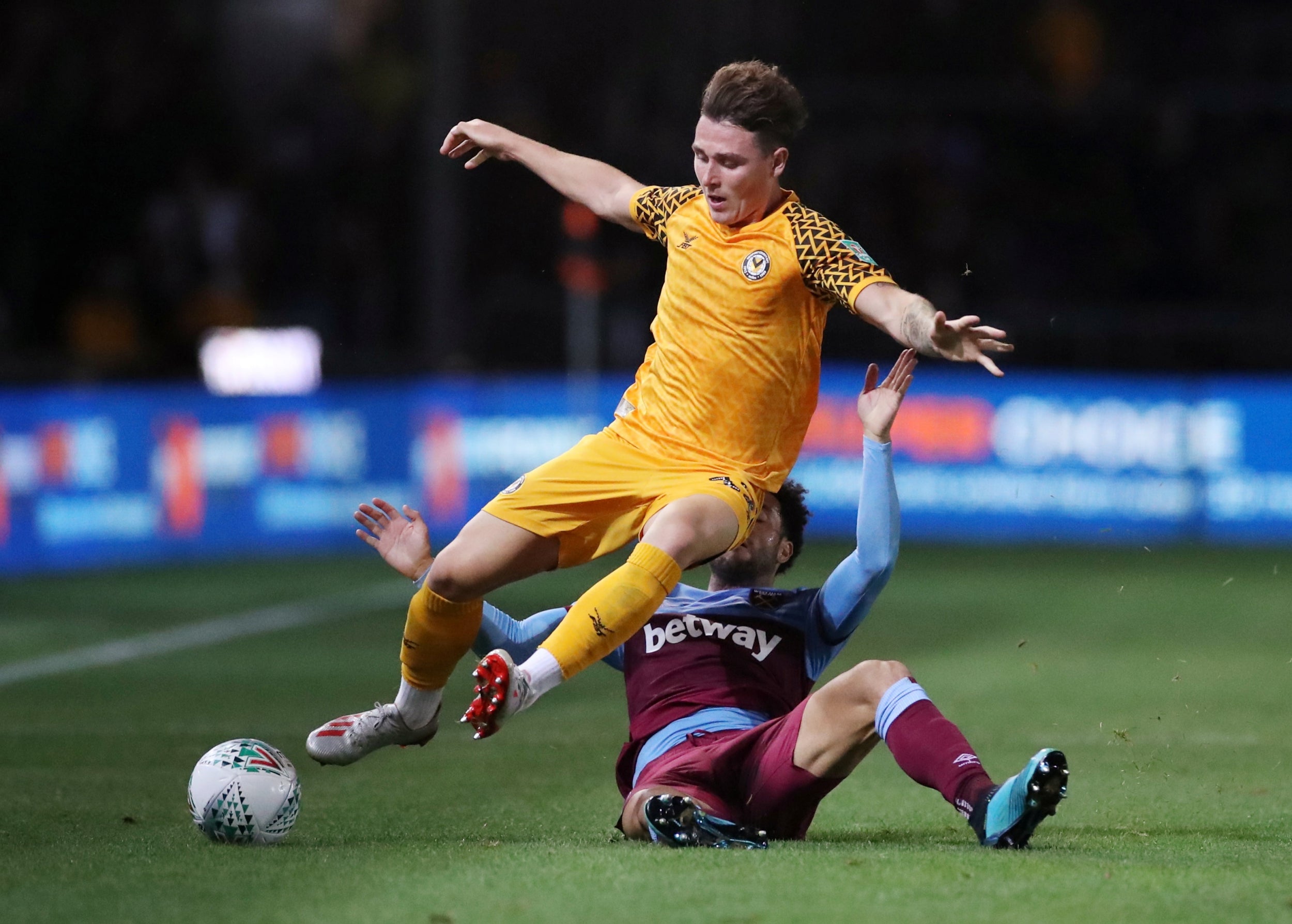 44/92

49. Newport County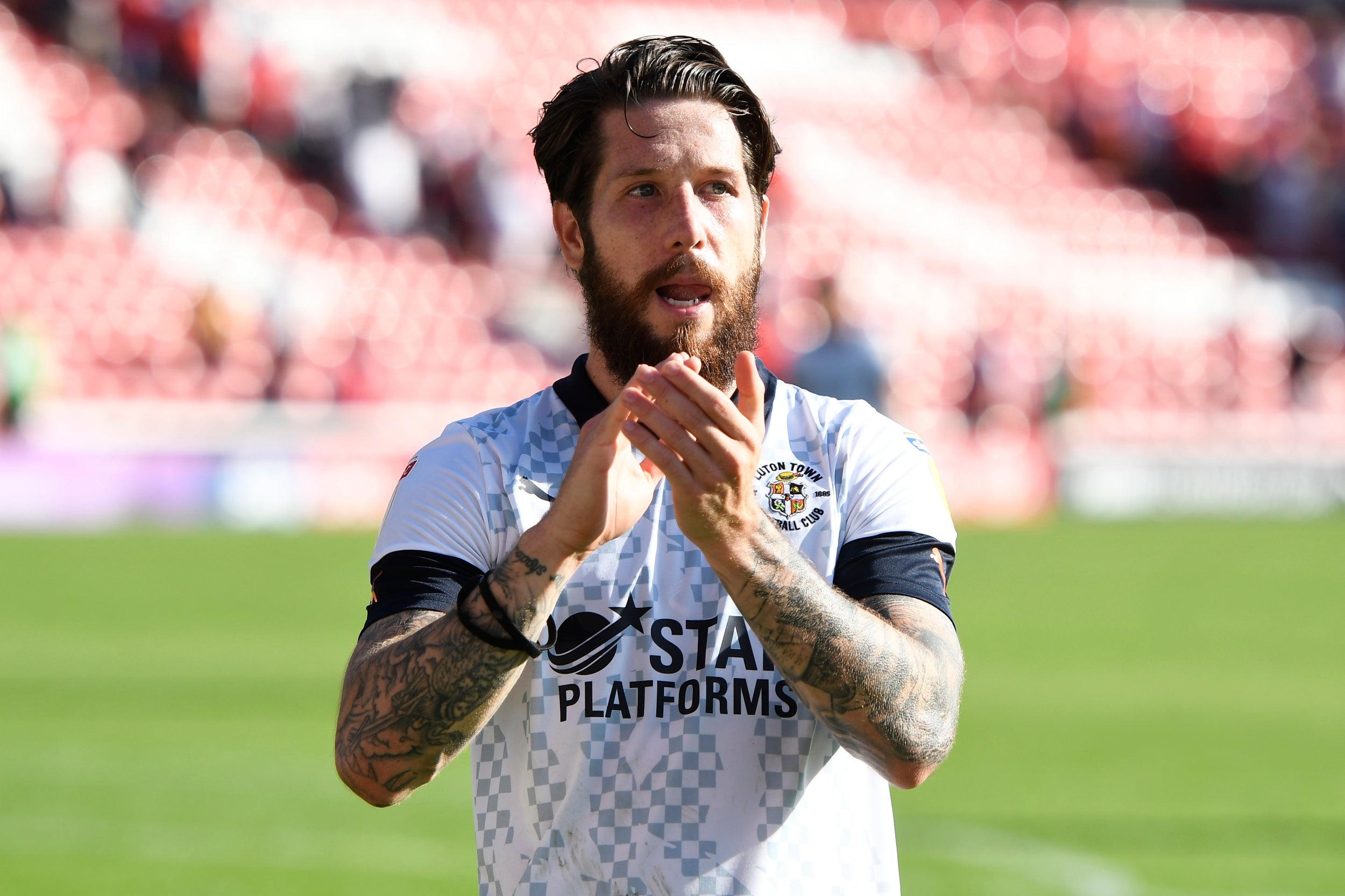 45/92

48. Luton Town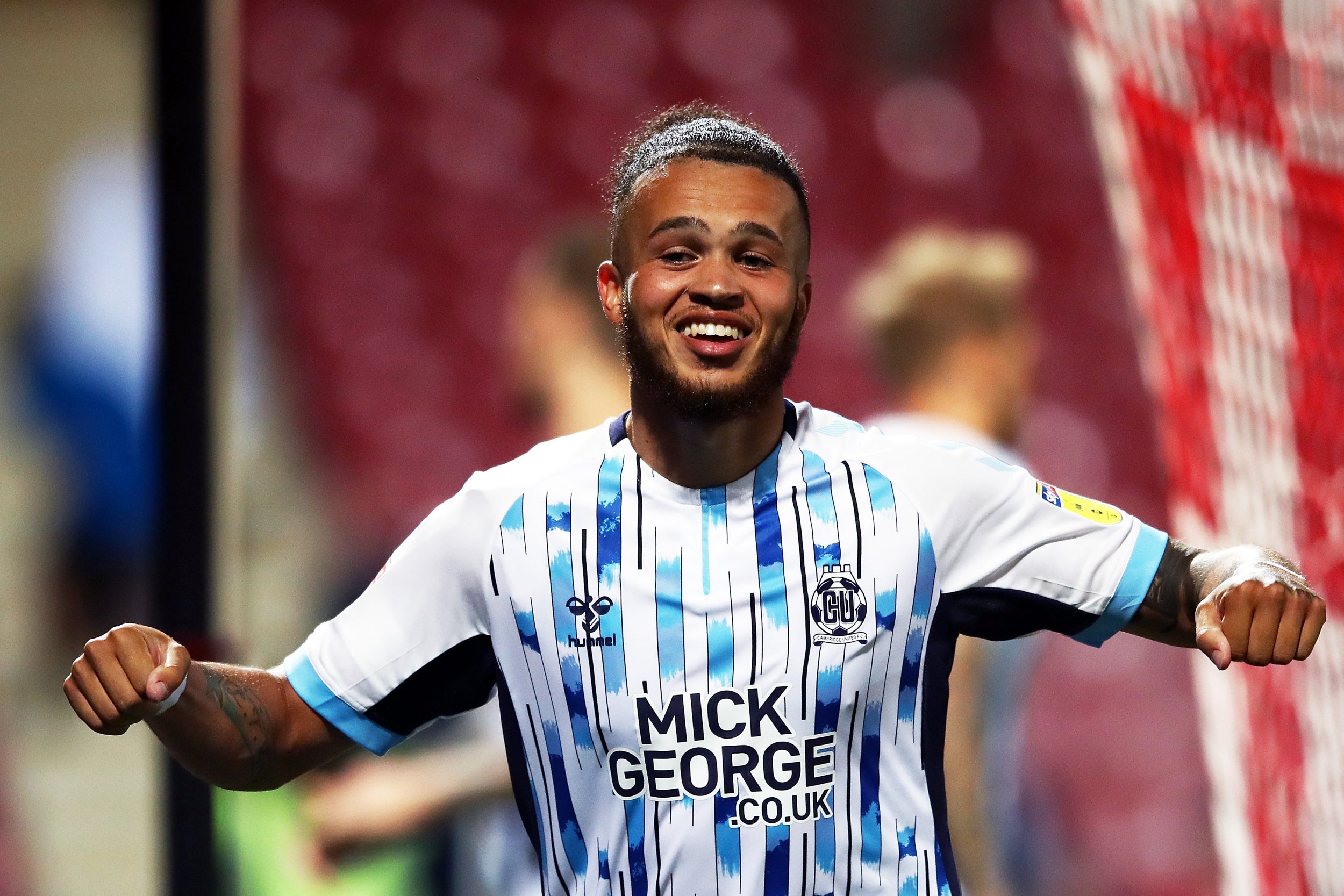 46/92

47. Cambridge United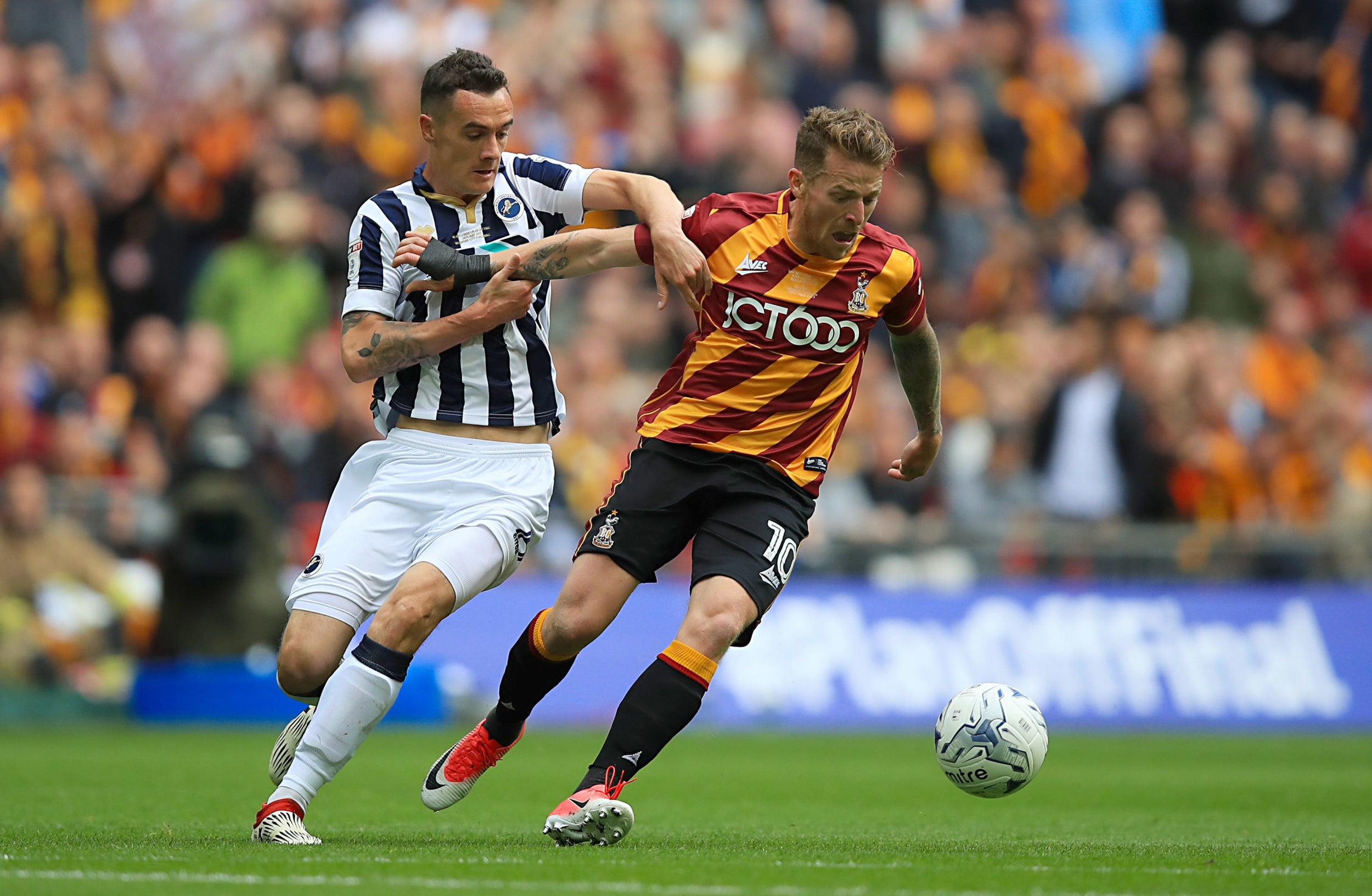 47/92

46. Bradford City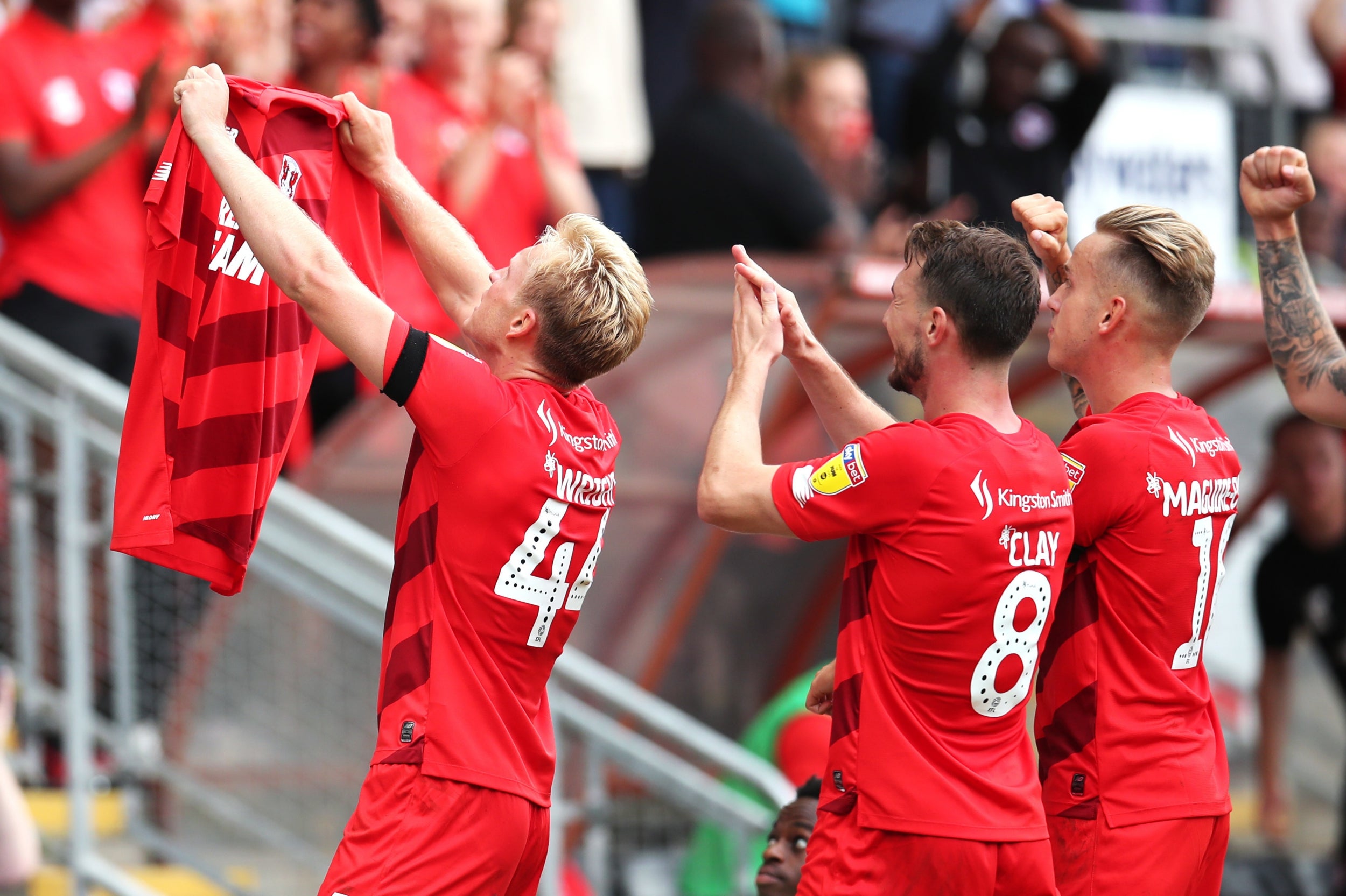 48/92

45. Leyton Orient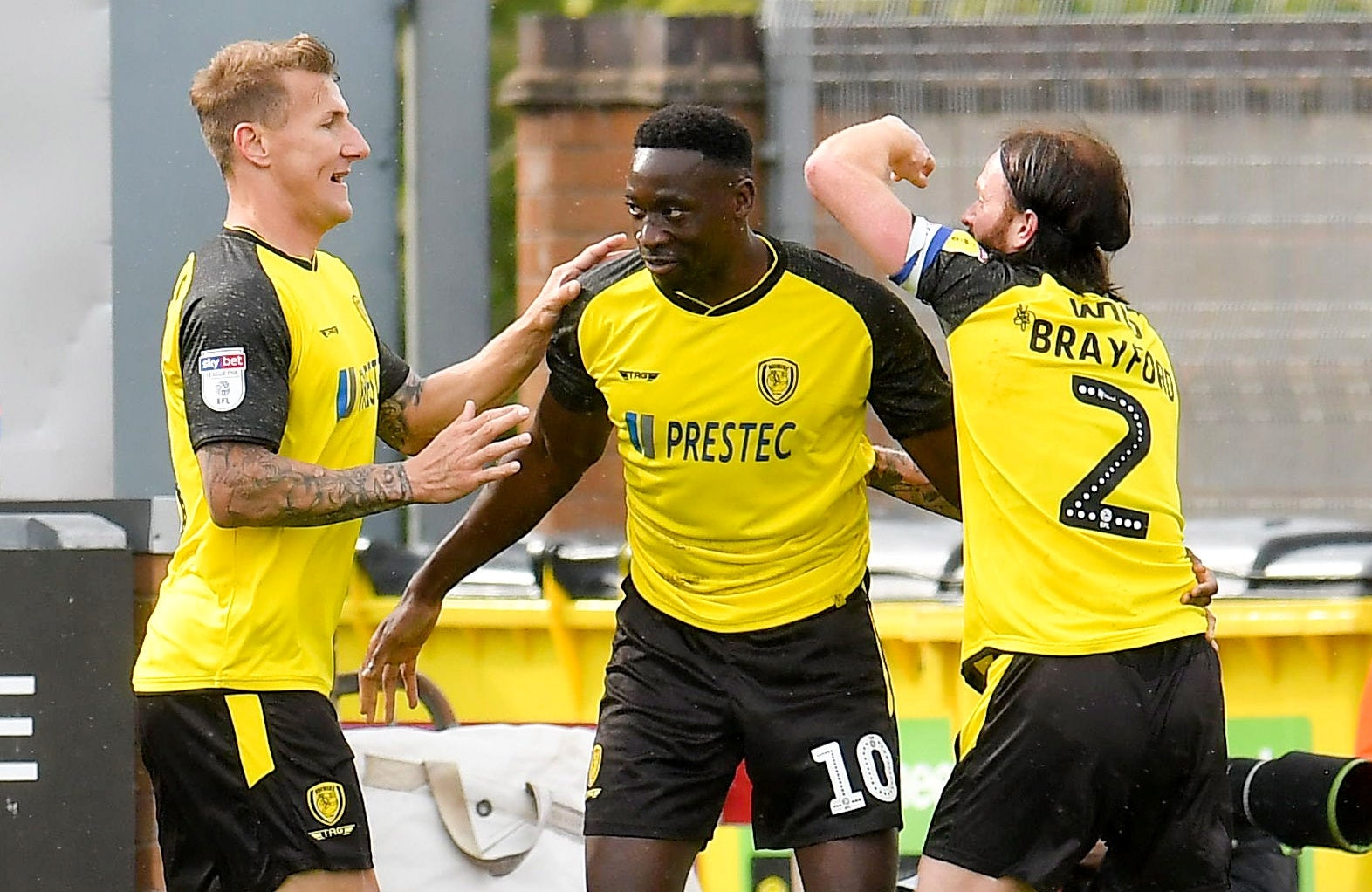 49/92

44. Burton Albion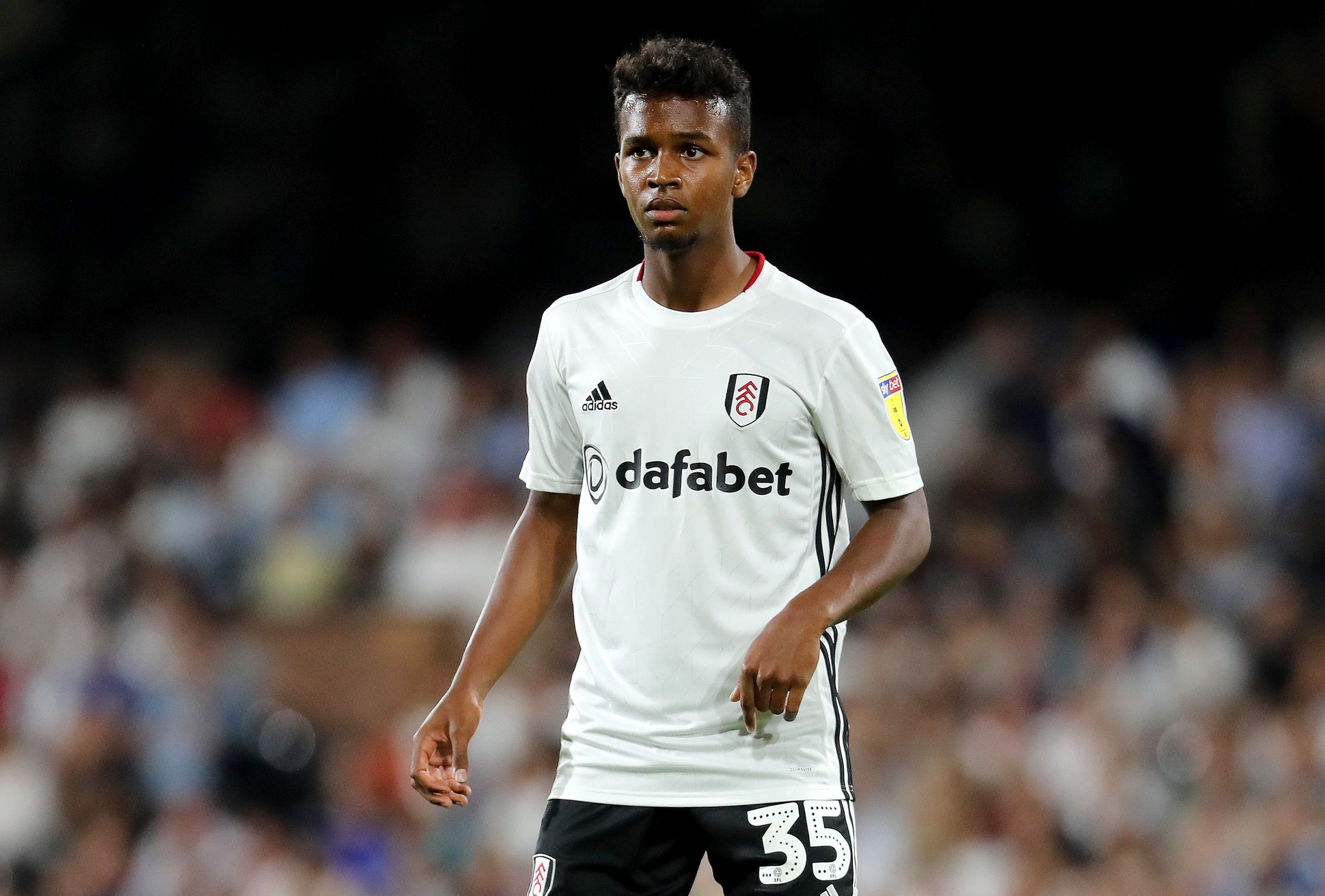 50/92

43. Fulham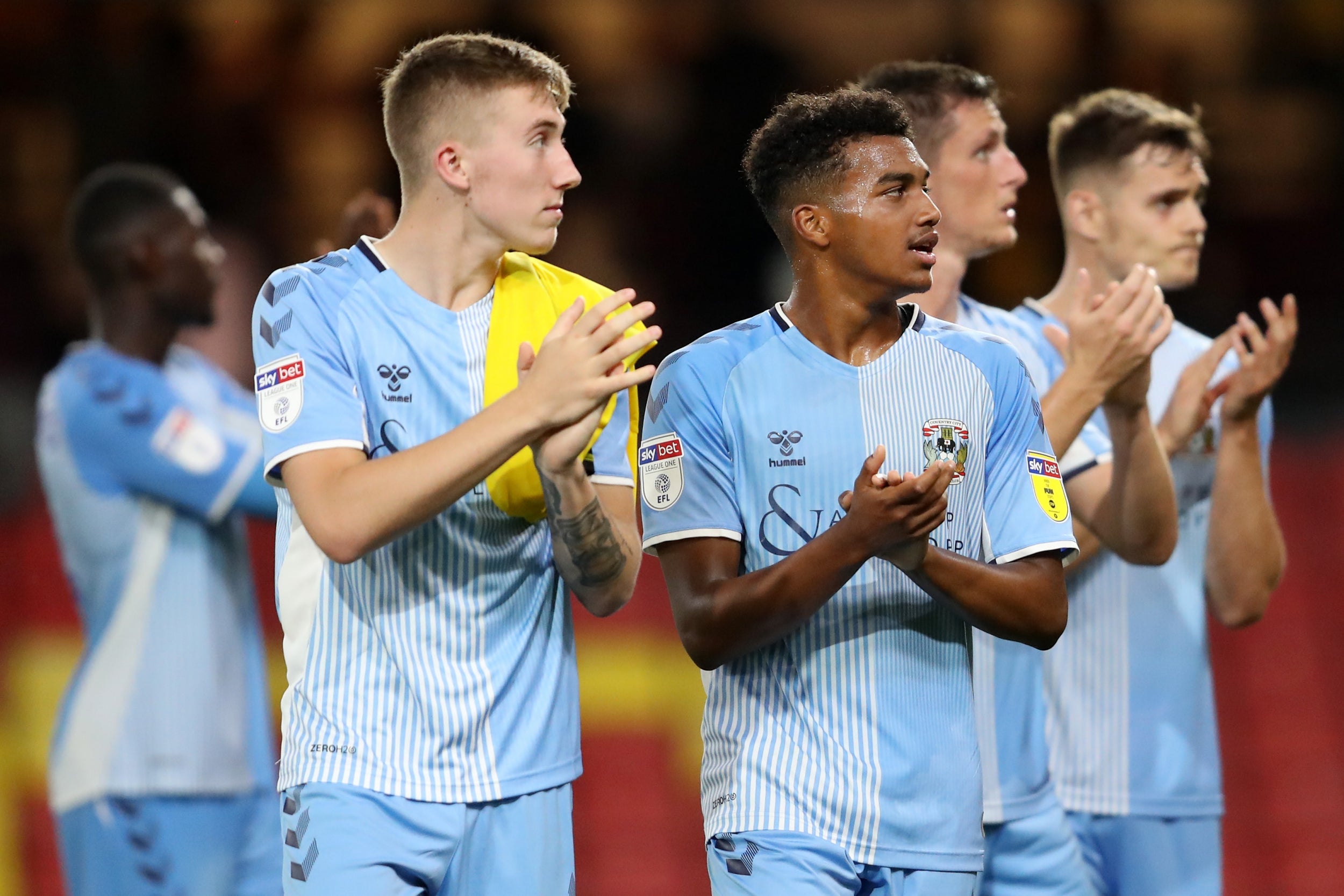 51/92

42. Coventry City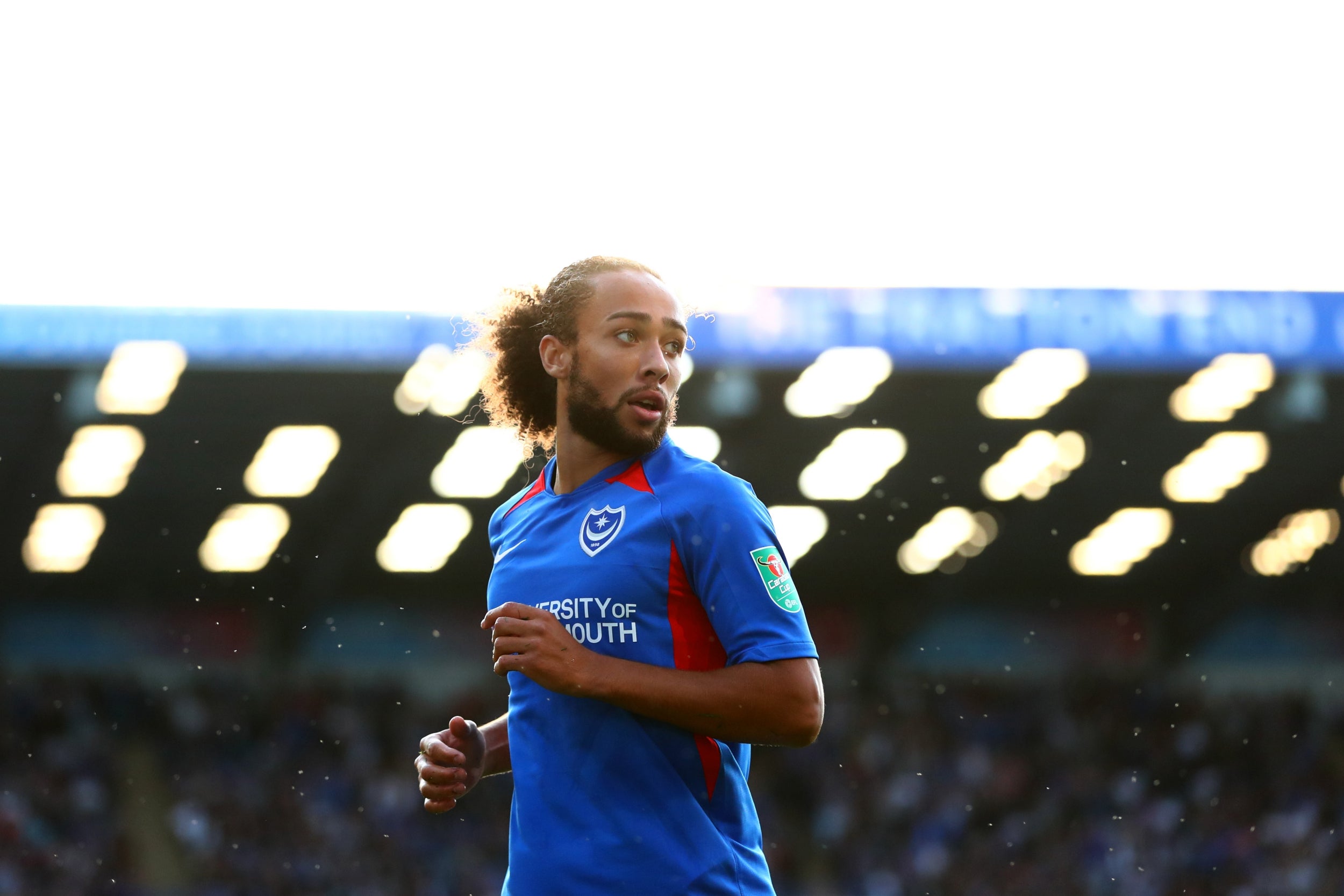 52/92

41. Portsmouth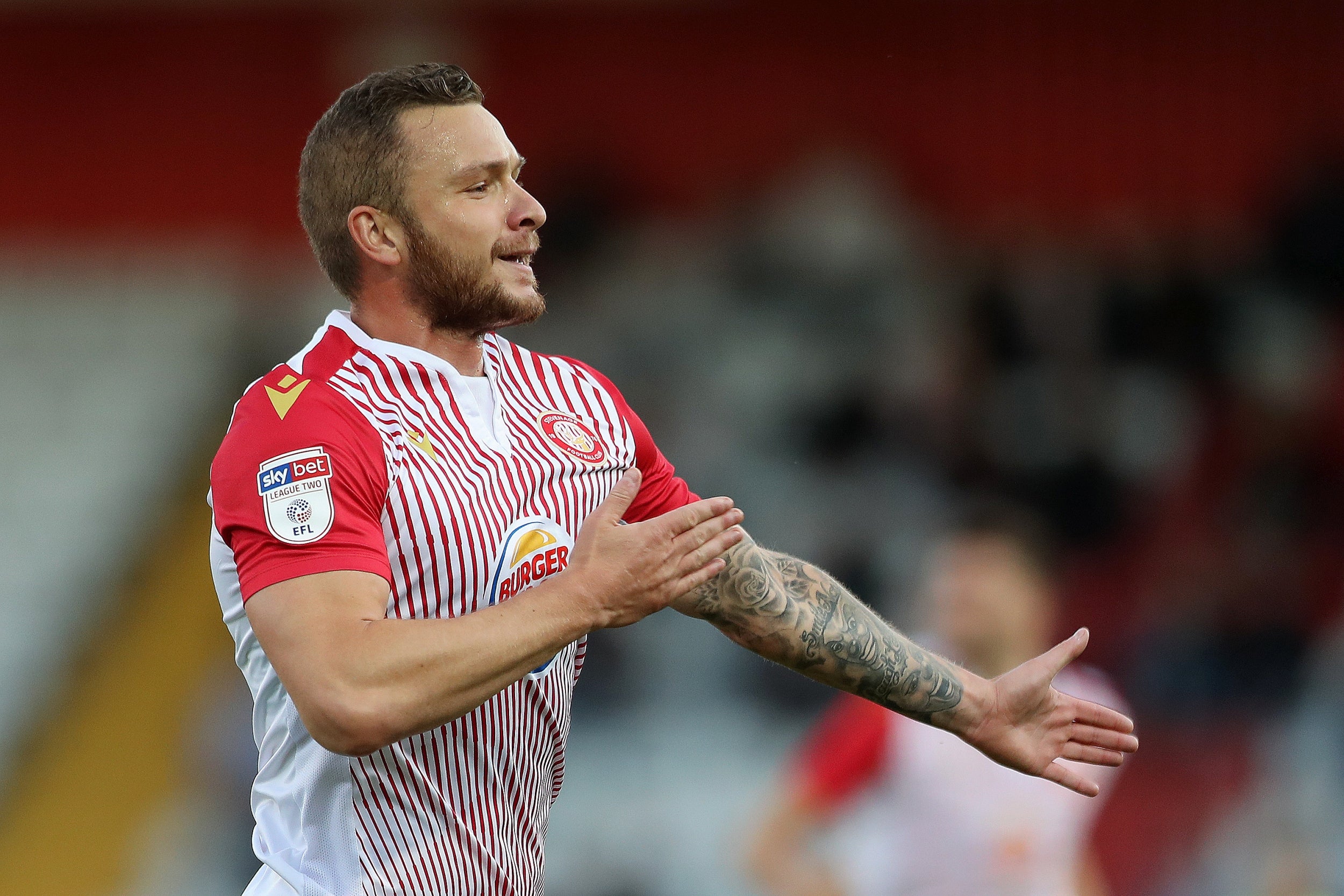 53/92

40. Stevenage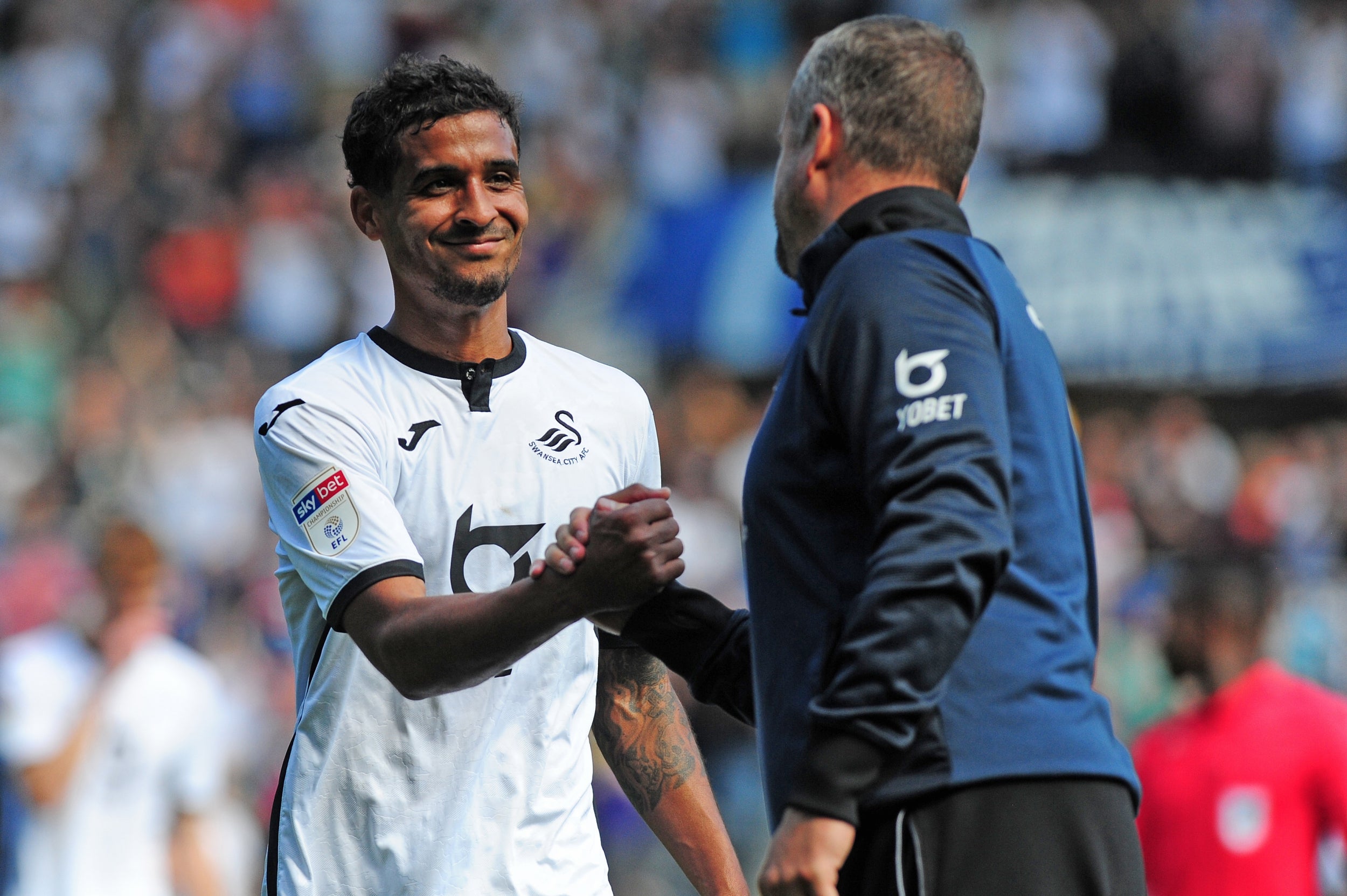 54/92

39. Swansea City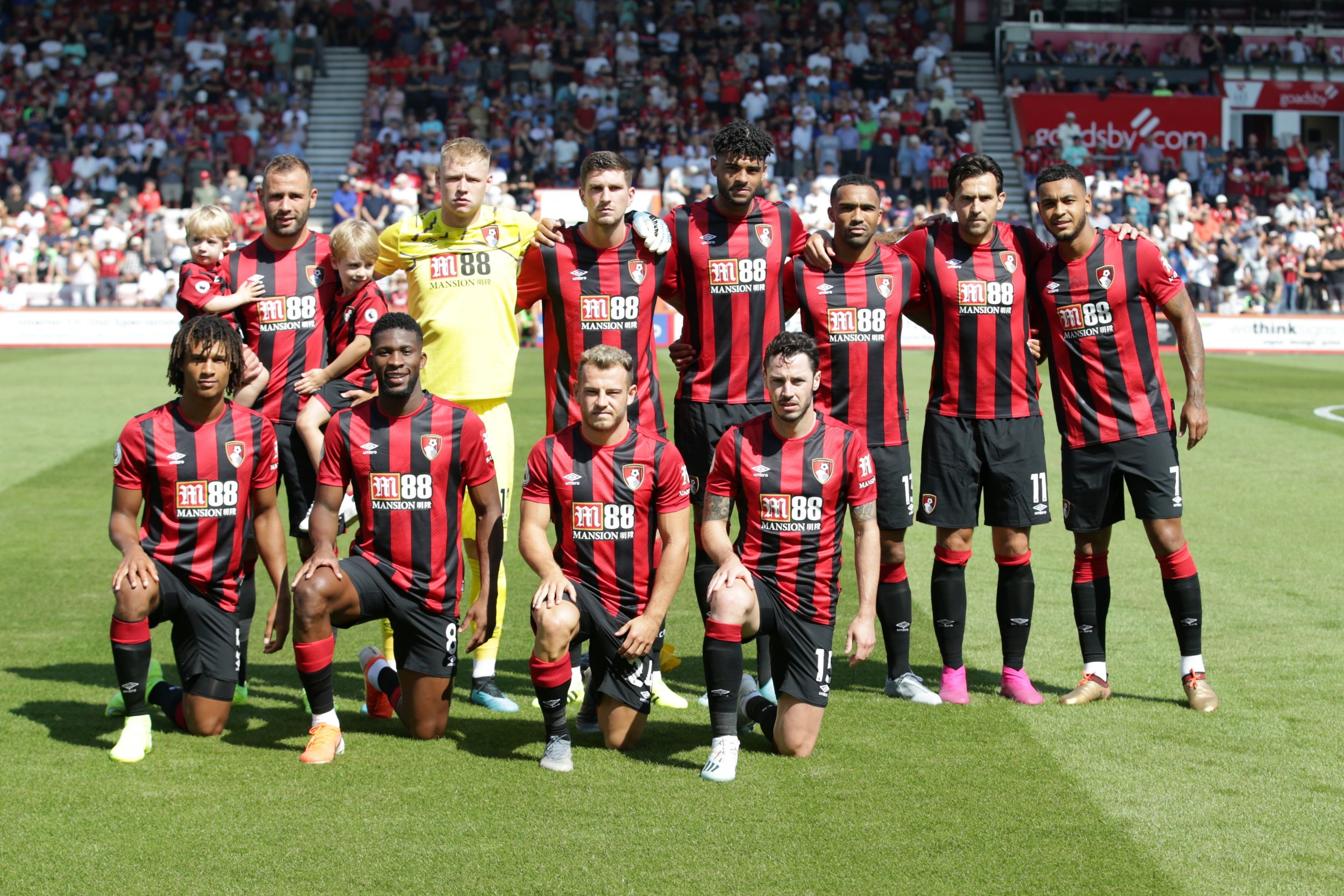 55/92

38. Bournemouth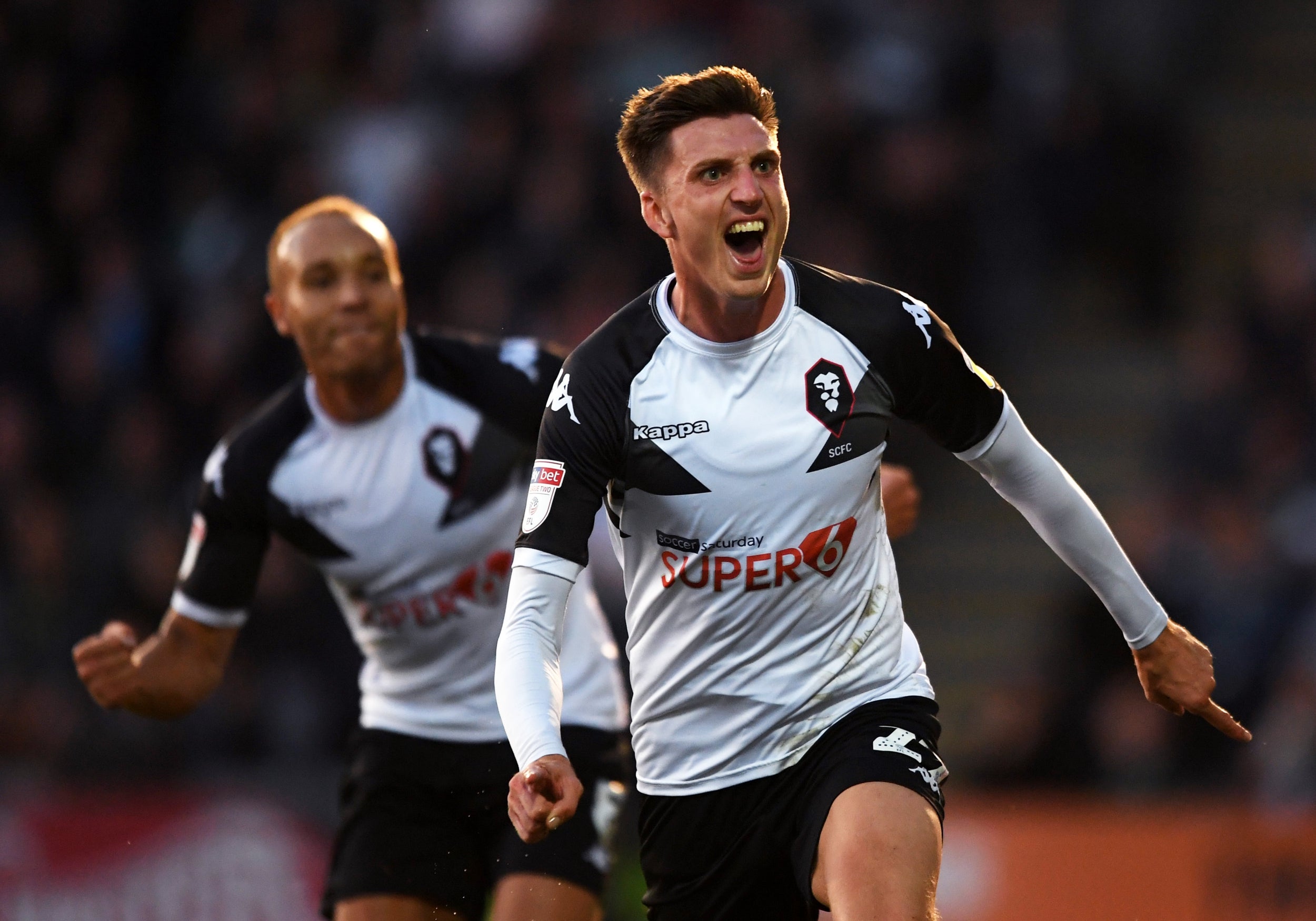 56/92

37. Salford City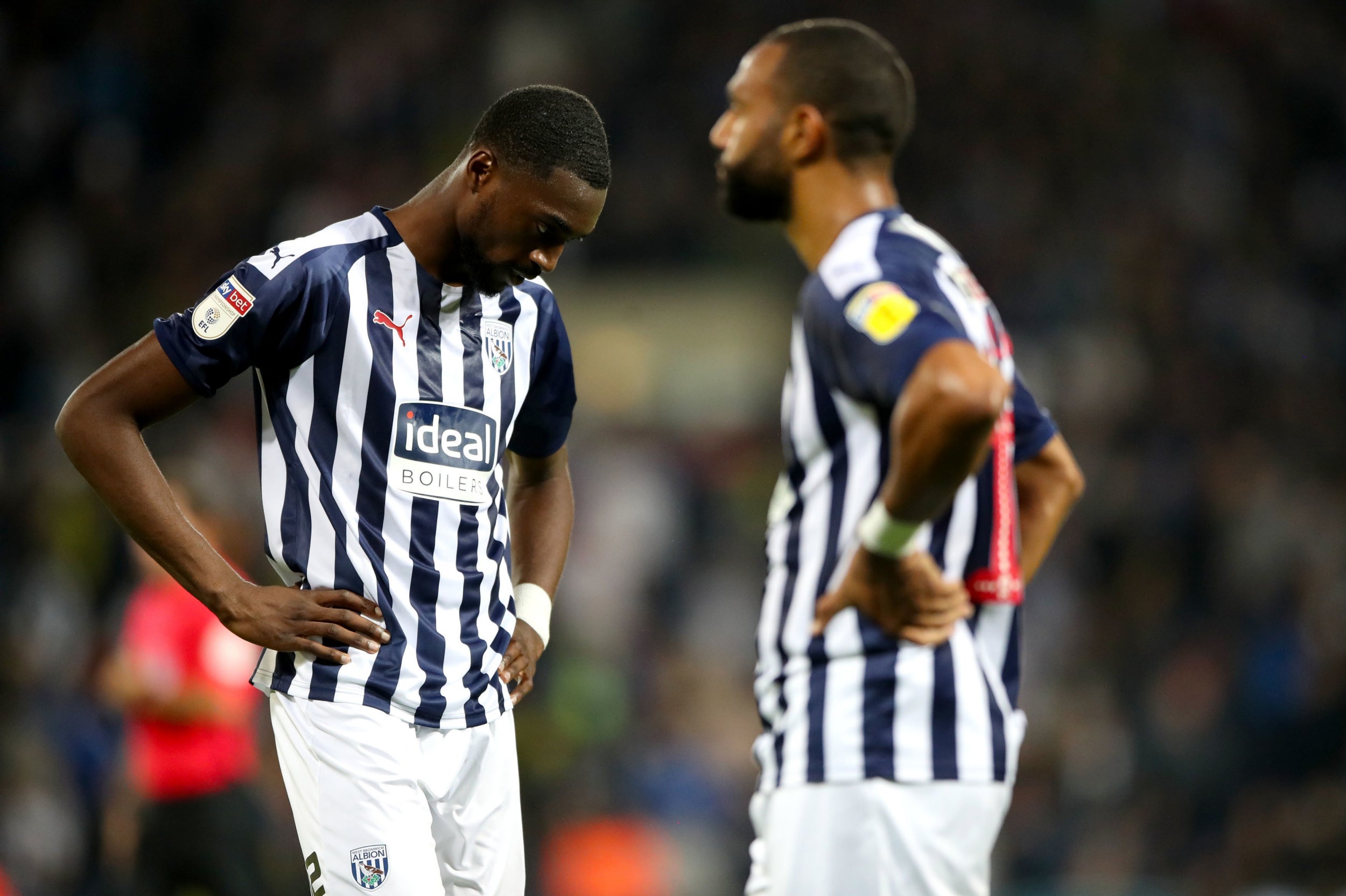 57/92

36. West Bromwich Albion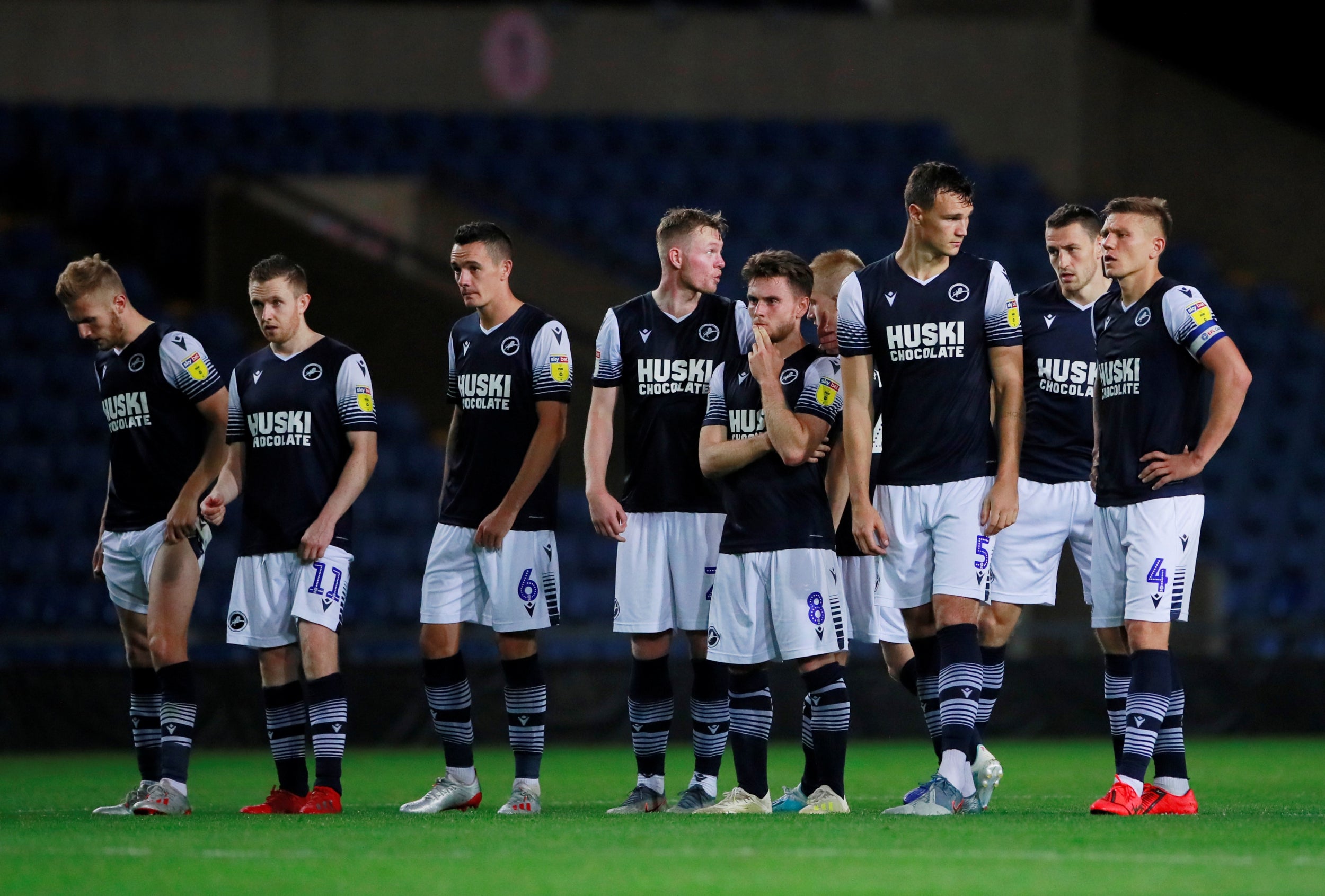 58/92

35. Millwall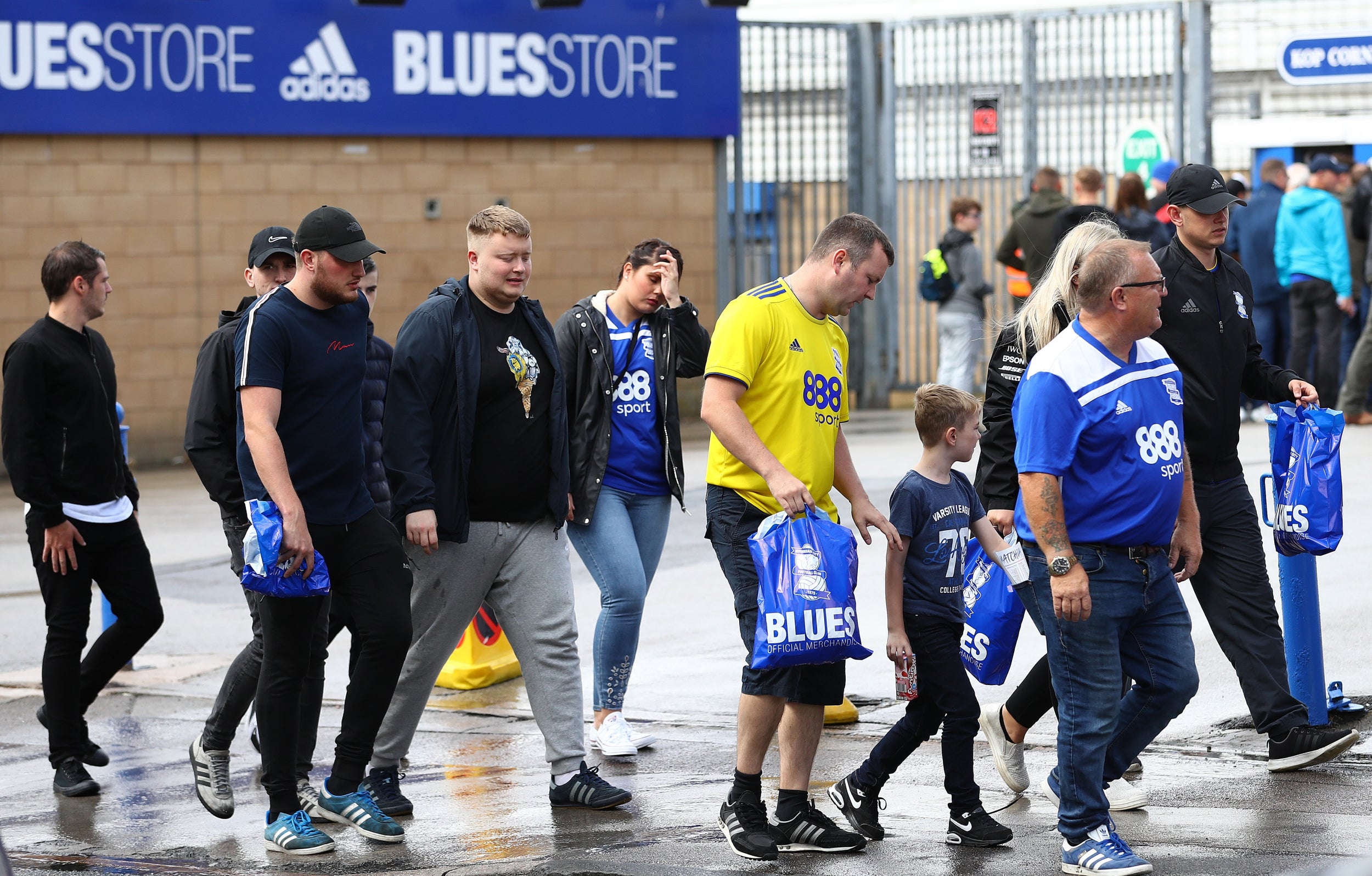 59/92

34. Birmingham City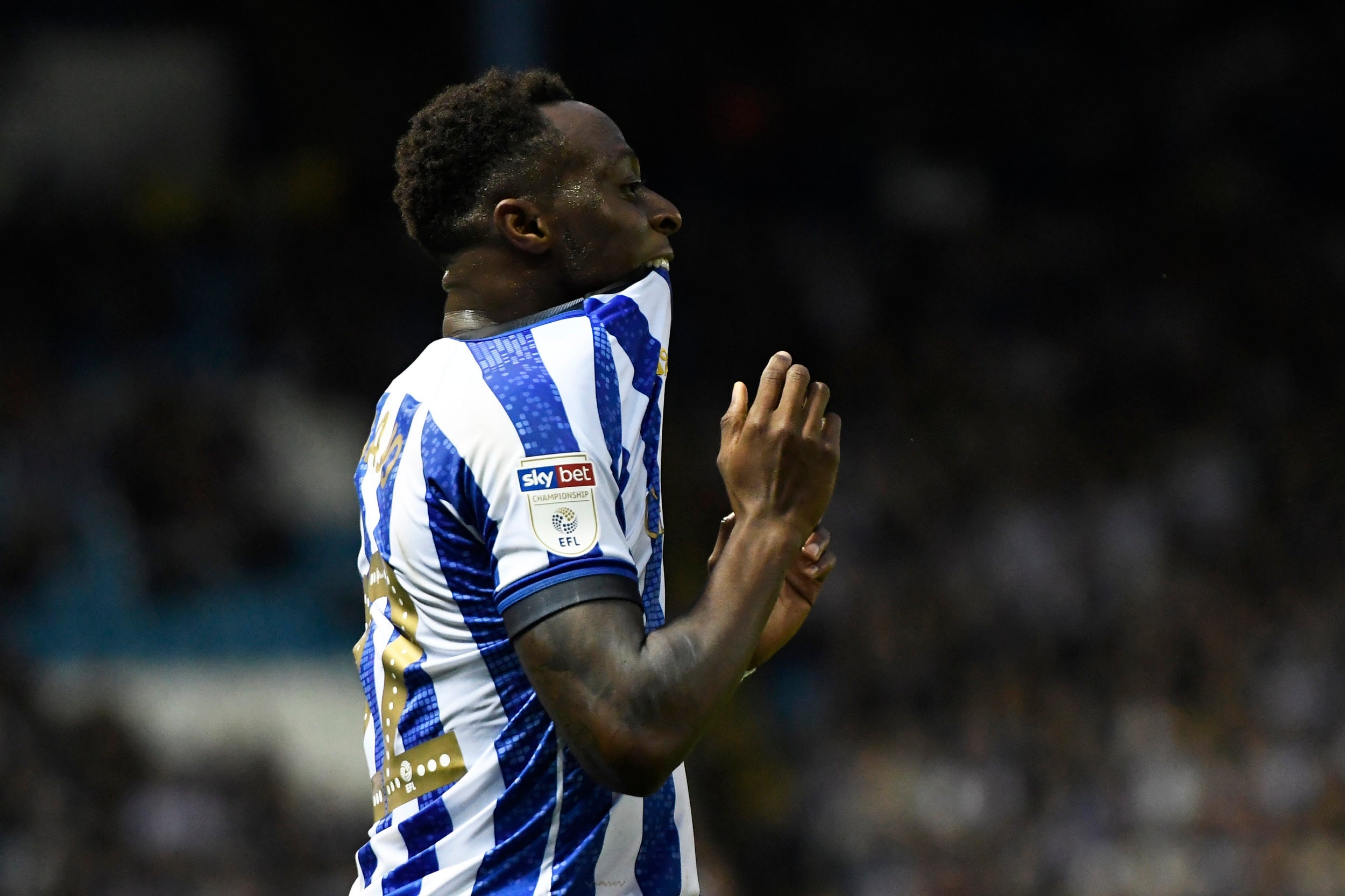 60/92

33. Sheffield Wednesday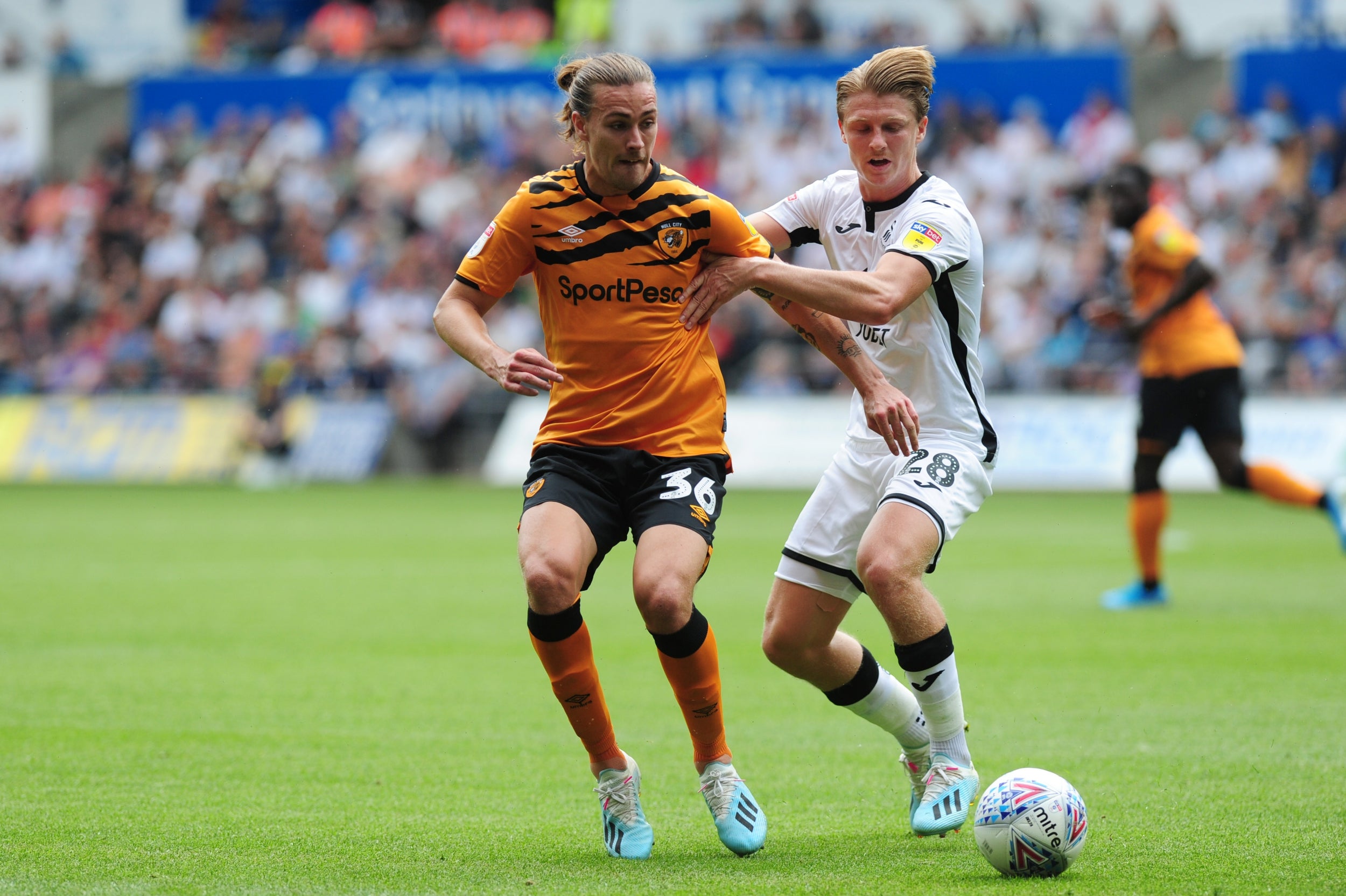 61/92

32. Hull City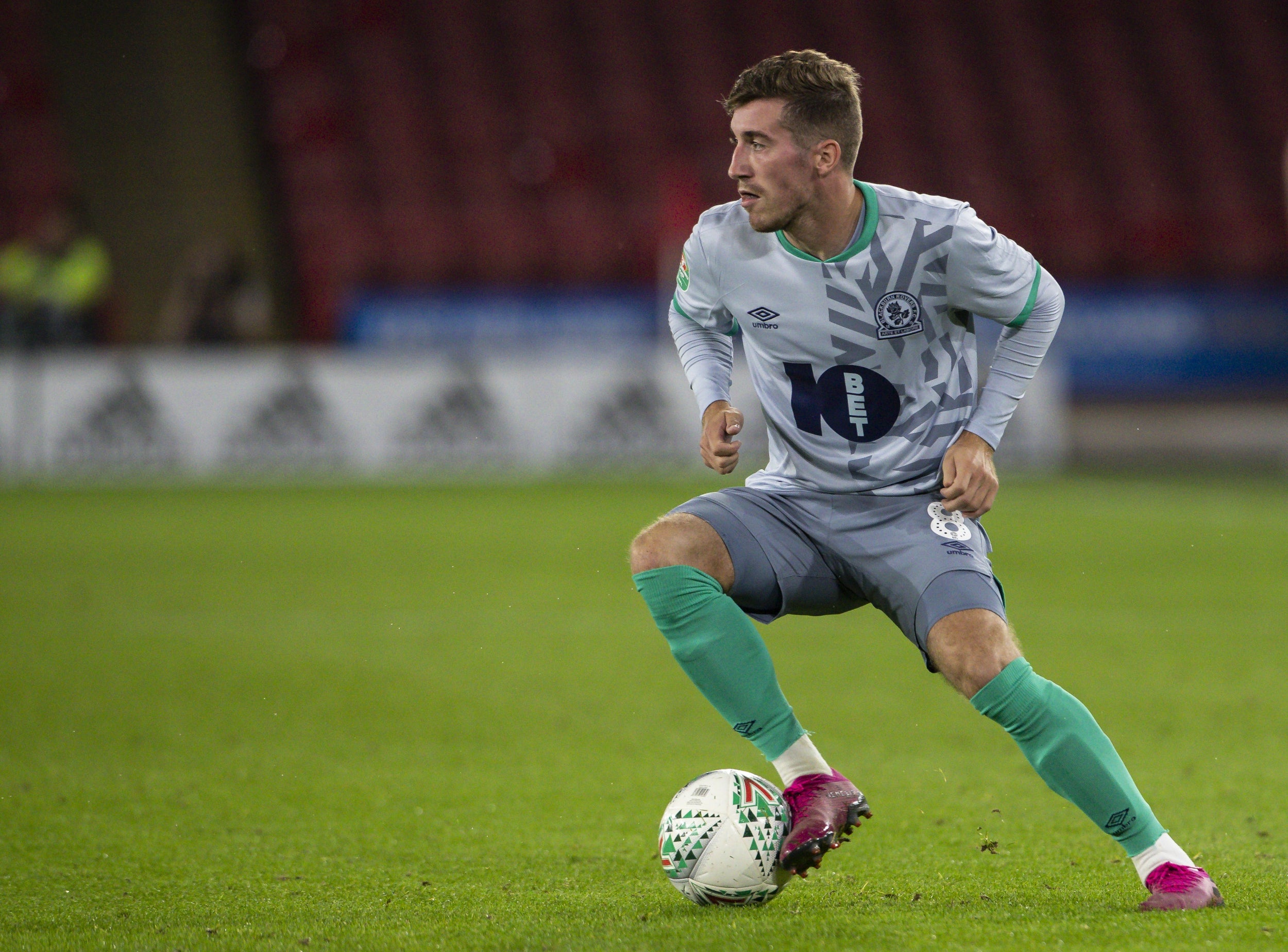 62/92

31. Blackburn Rovers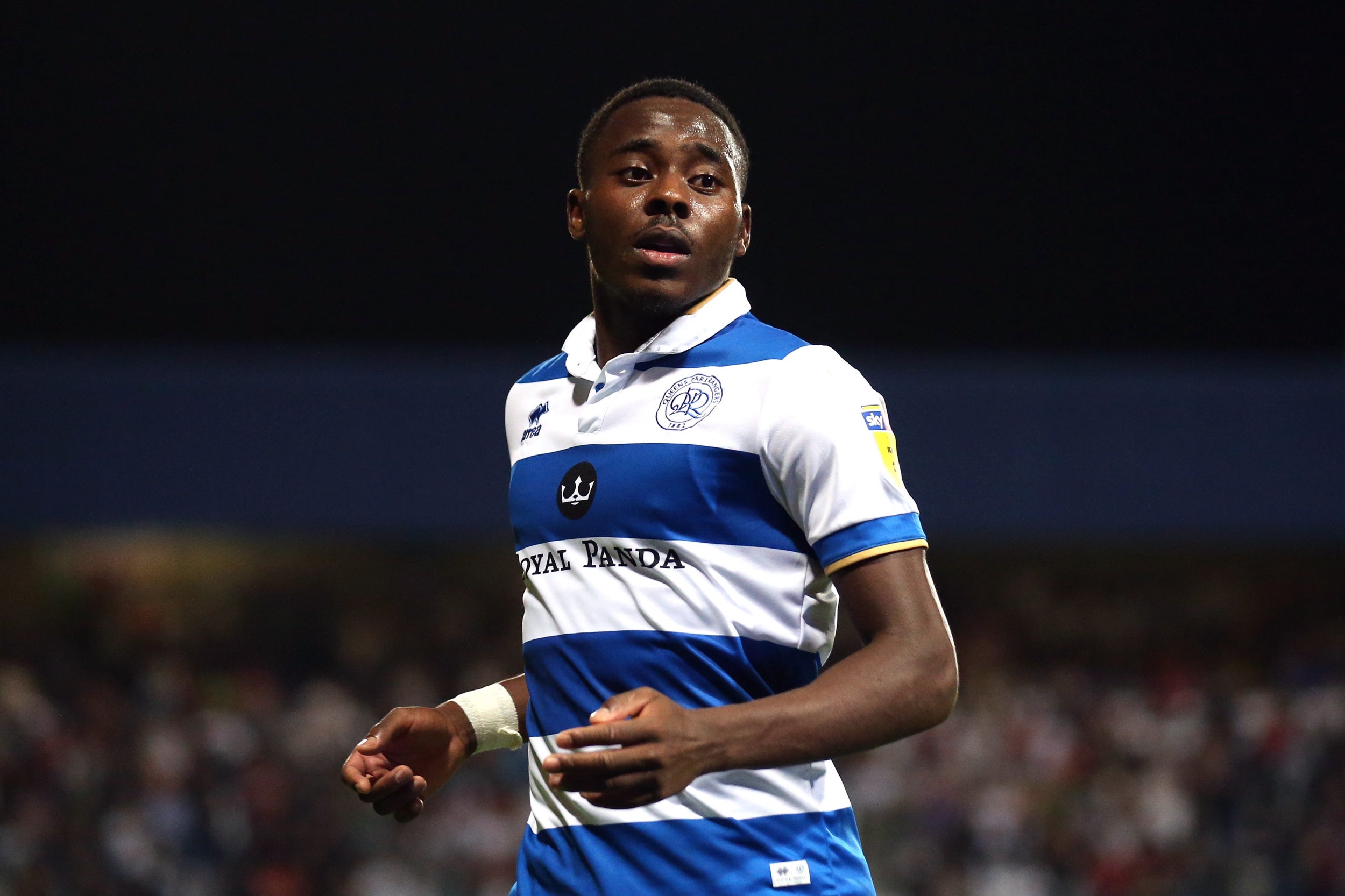 63/92

30. Queens Park Rangers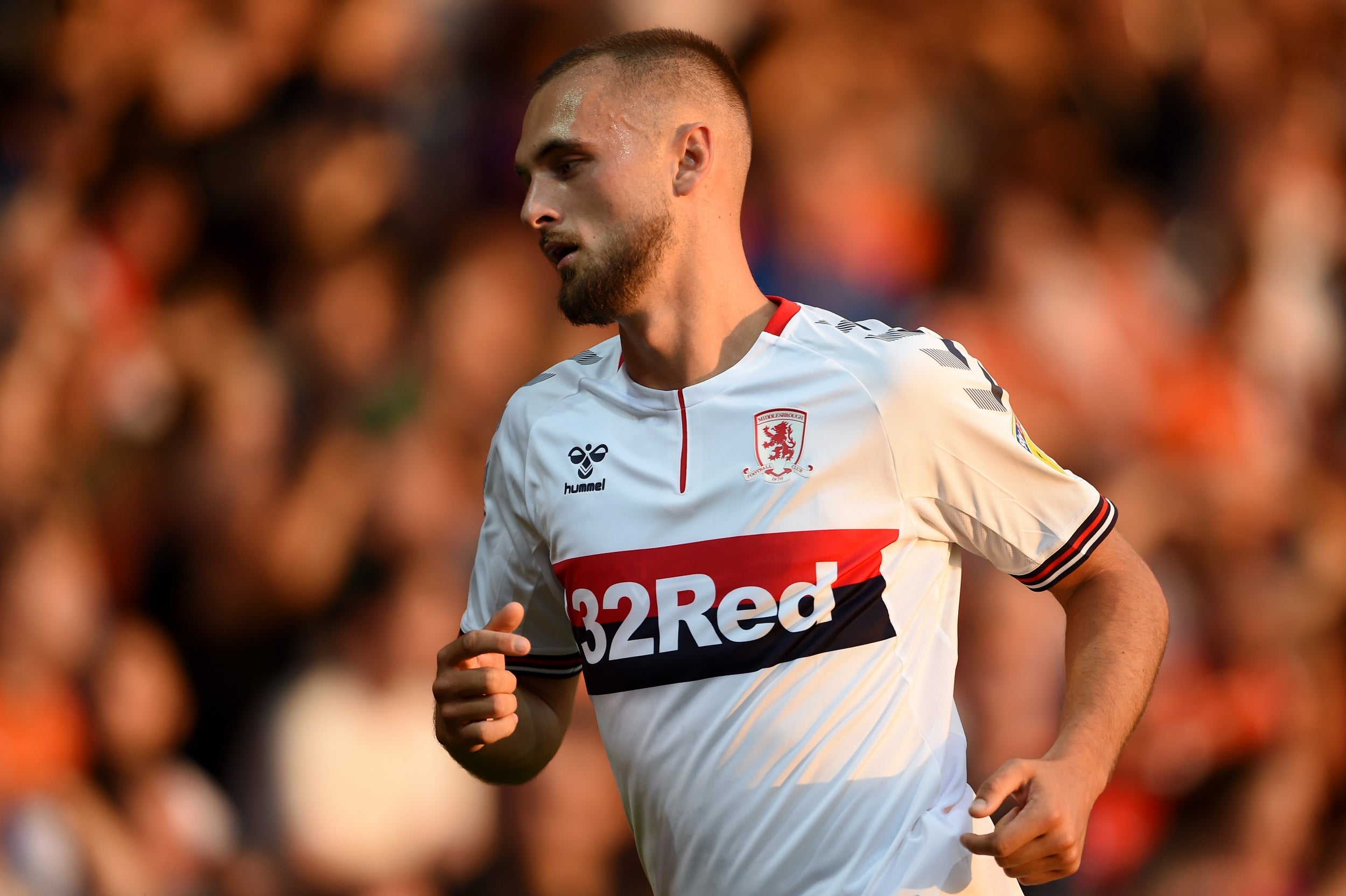 64/92

29. Middlesbrough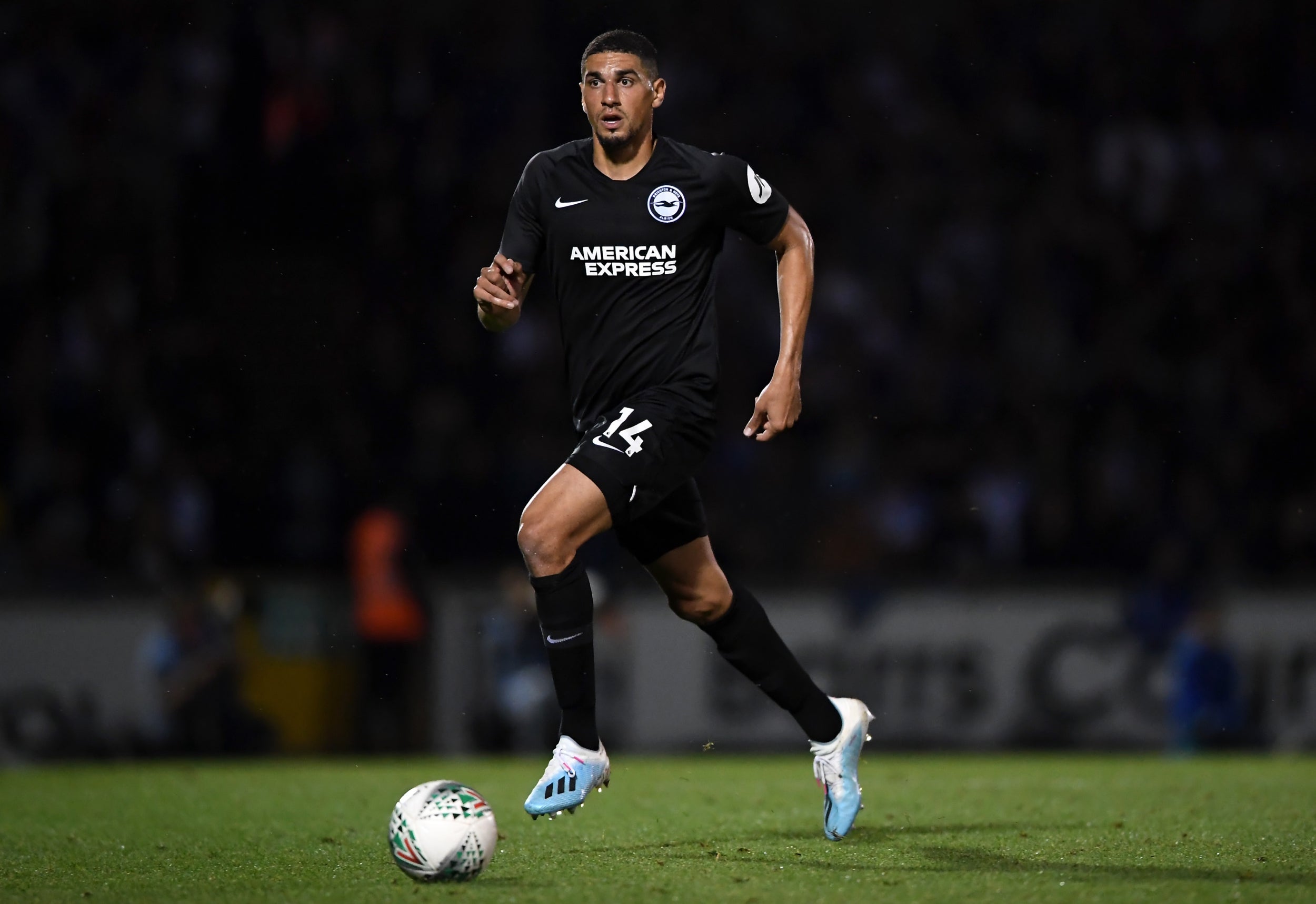 65/92

28. Brighton & Hove Albion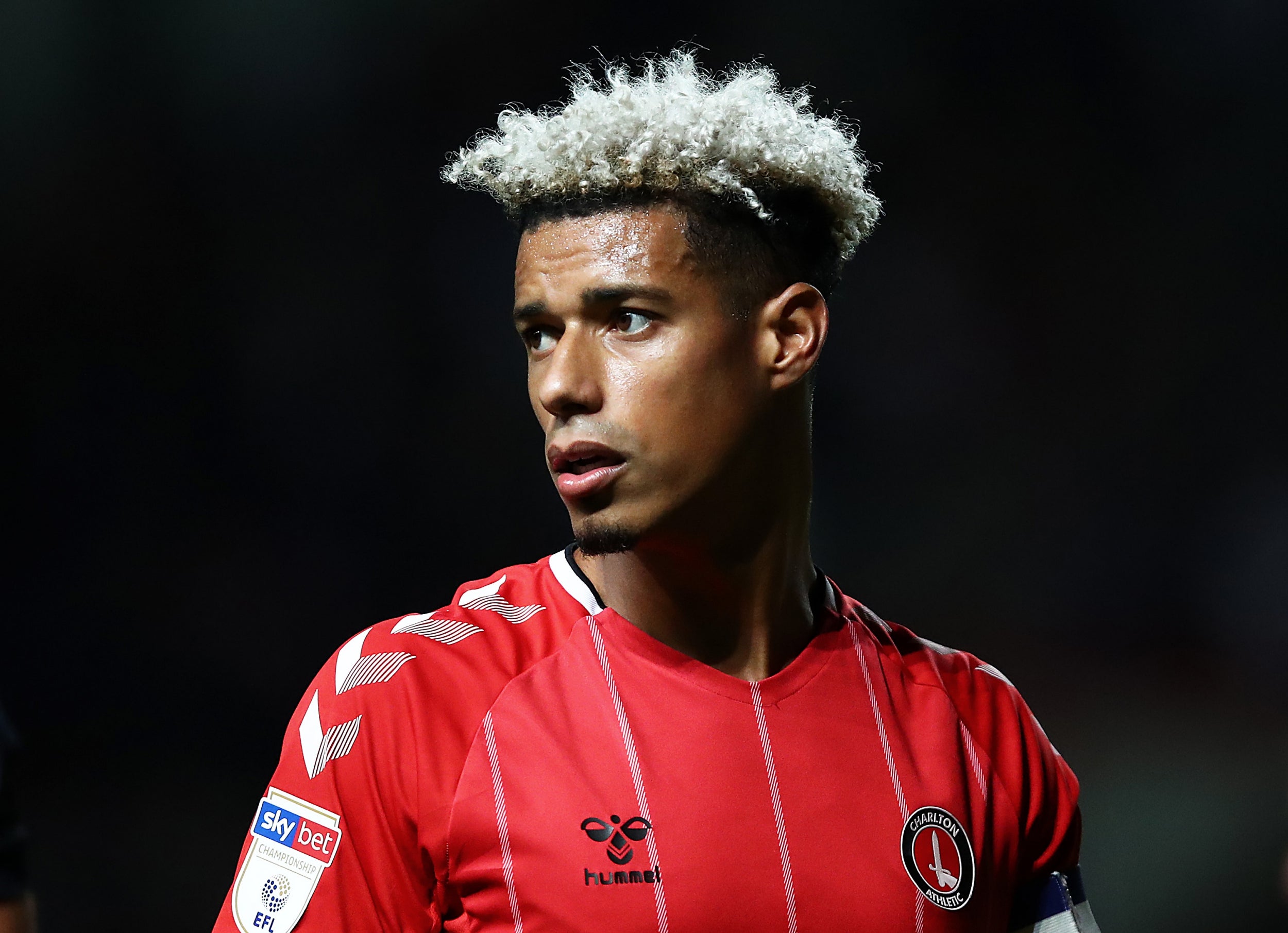 66/92

27. Charlton Athletic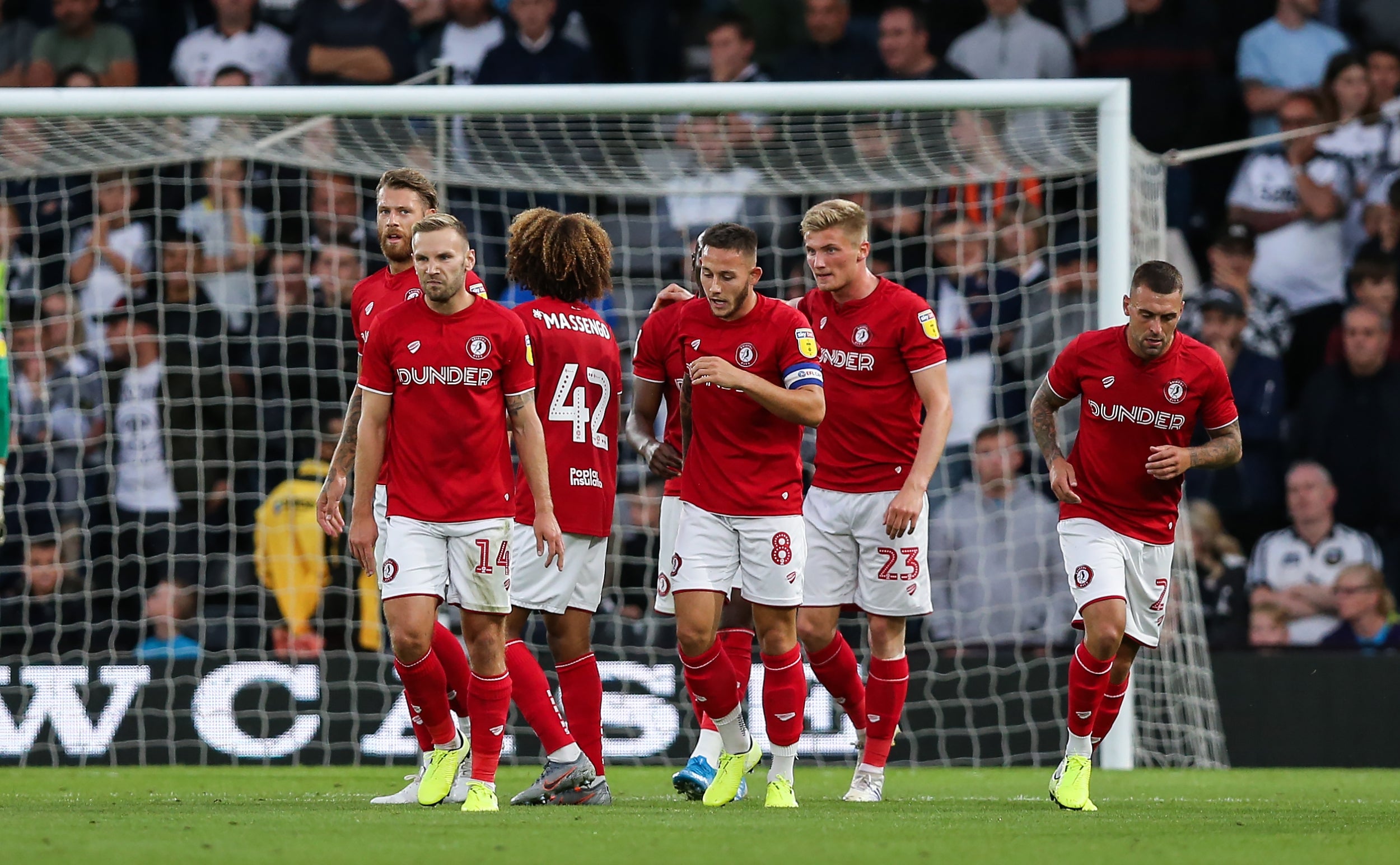 67/92

26. Bristol City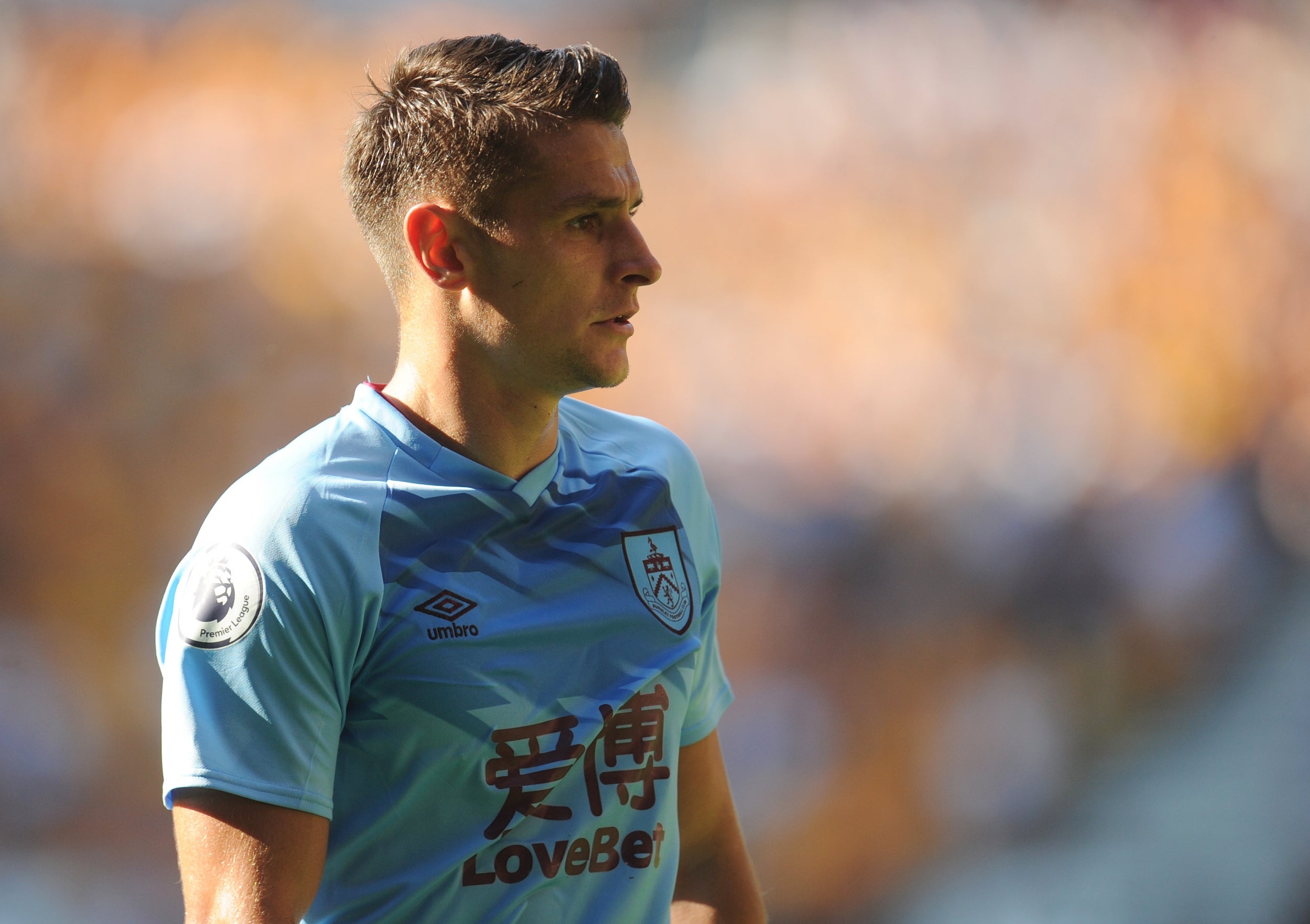 68/92

25. Burnley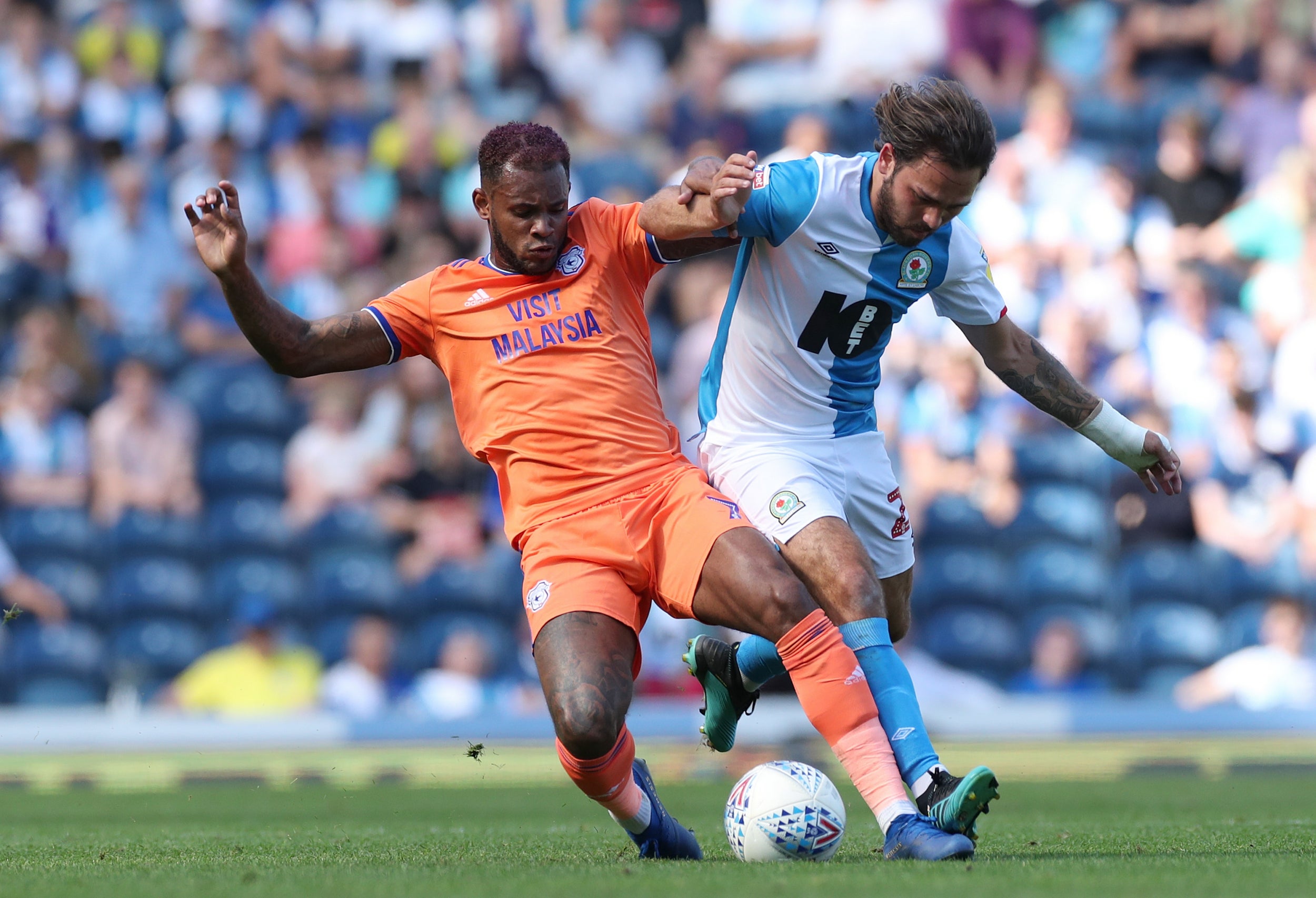 69/92

24. Cardiff City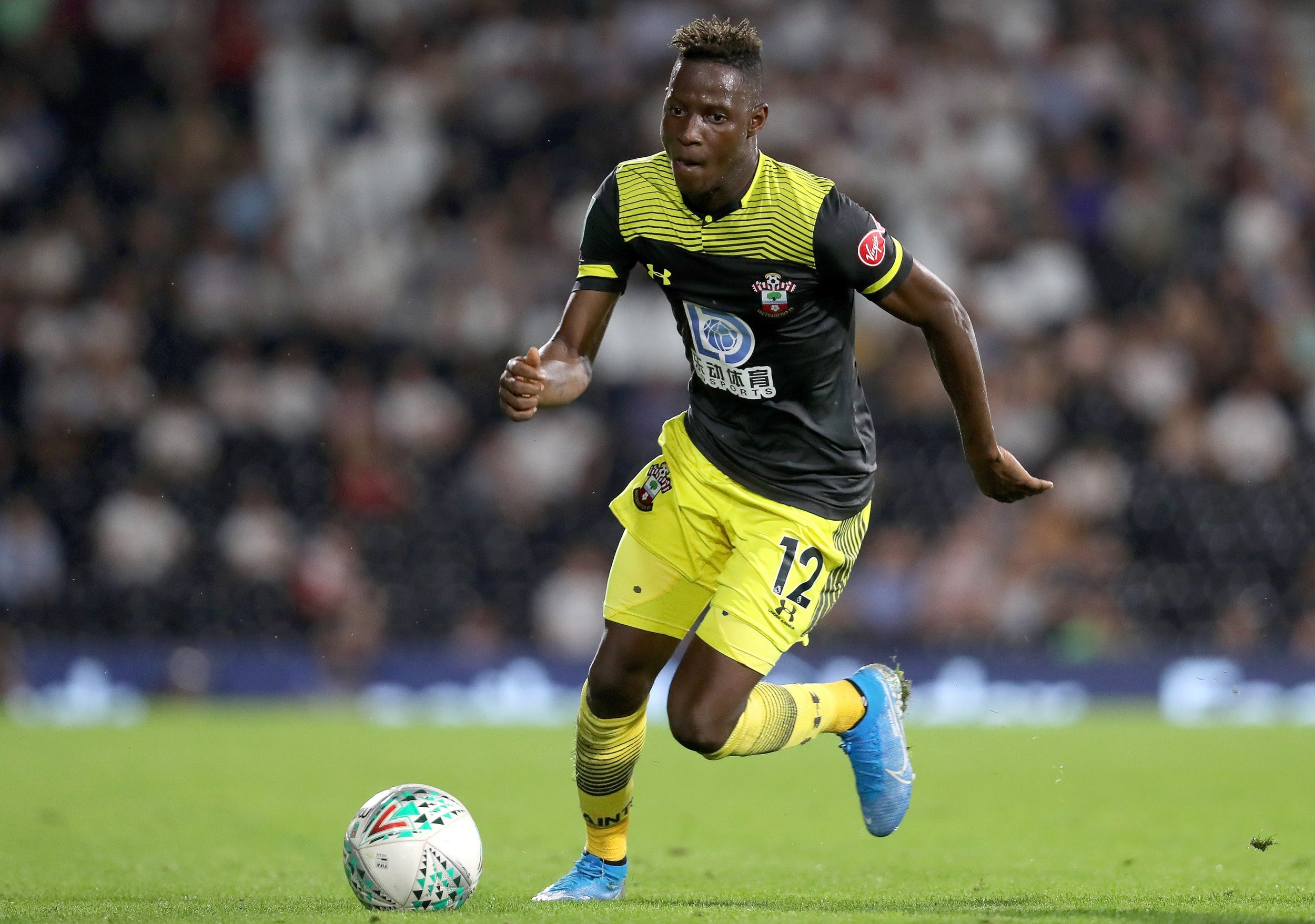 70/92

23. Southampton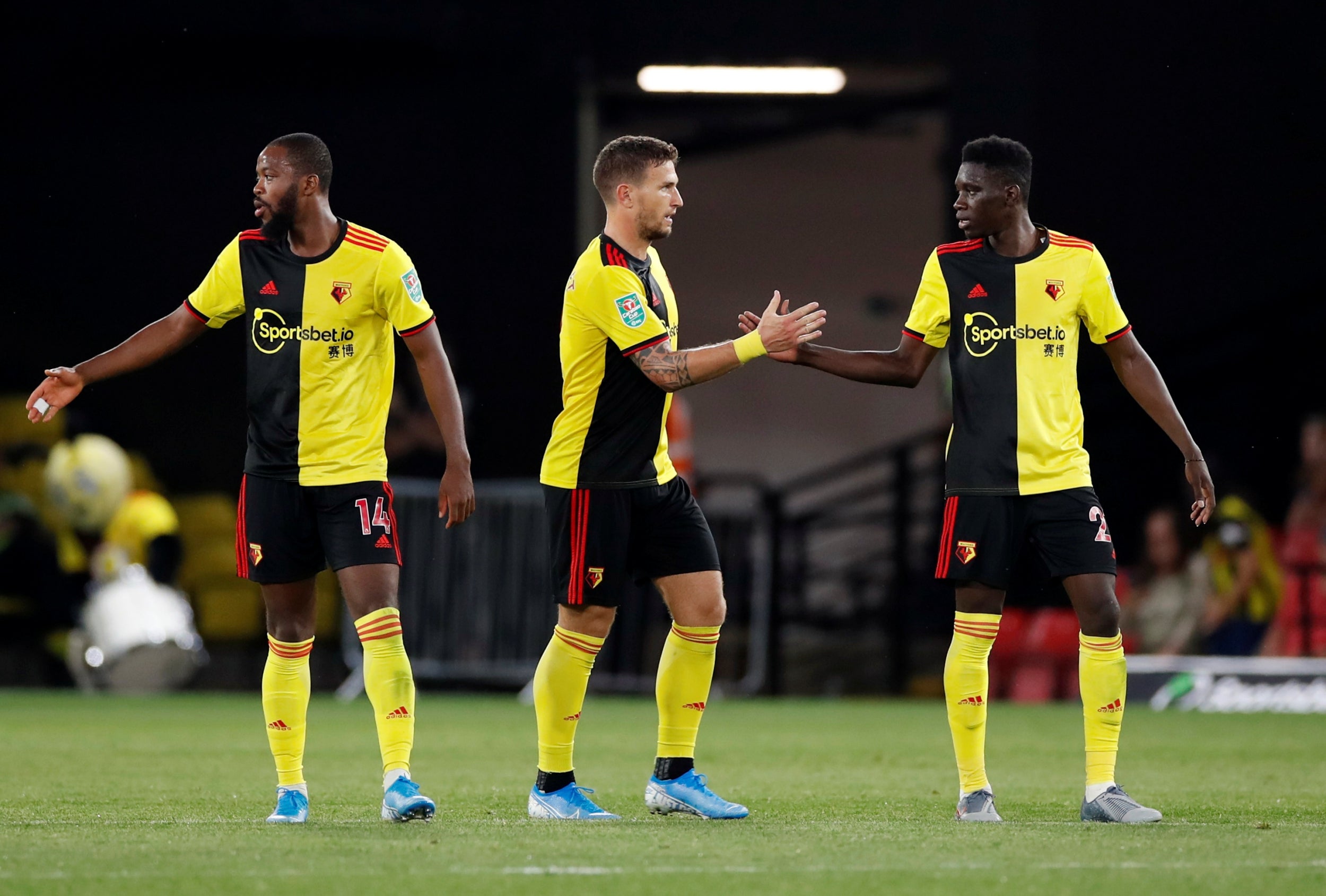 71/92

22. Watford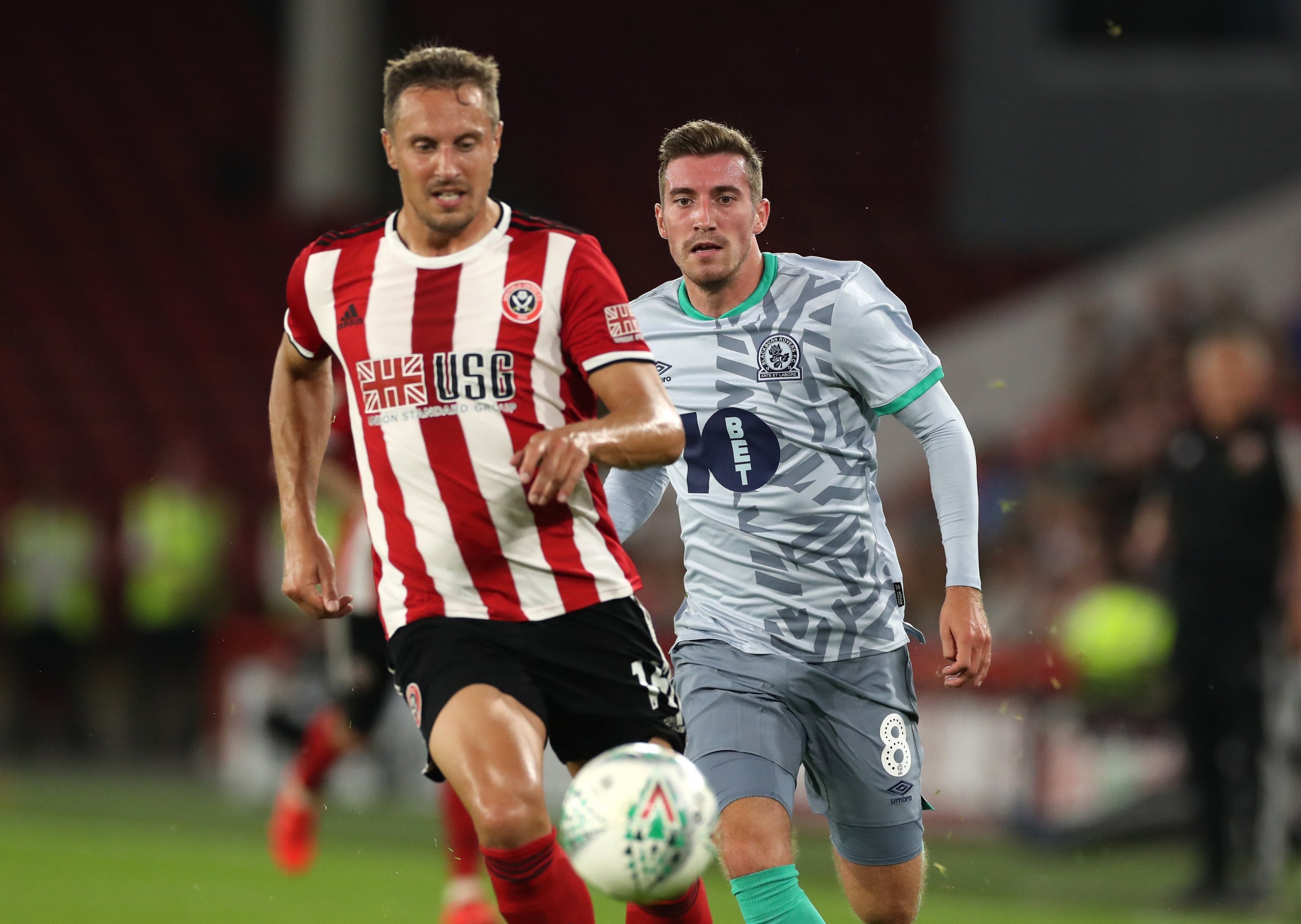 72/92

21. Sheffield United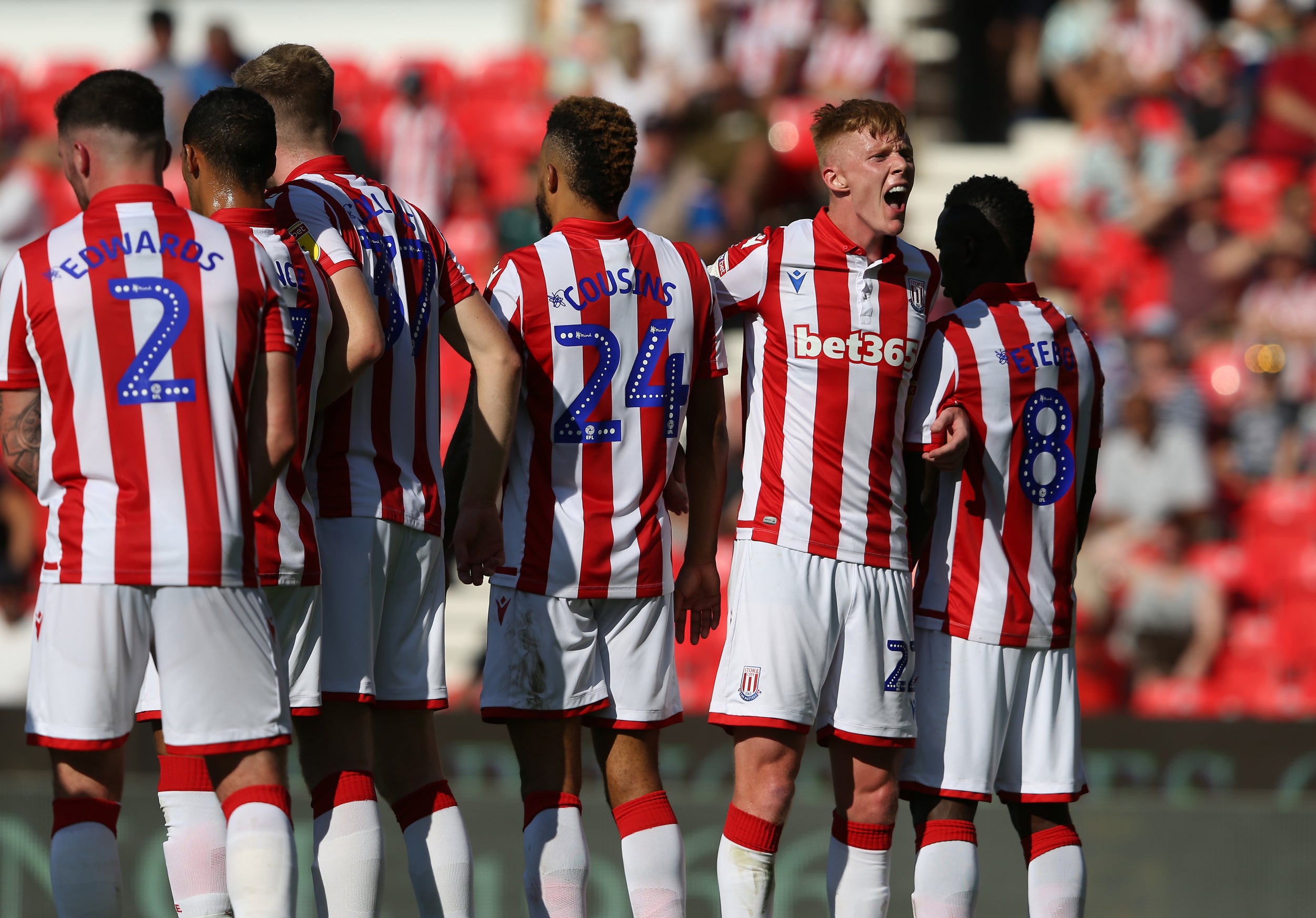 73/92

20. Stoke City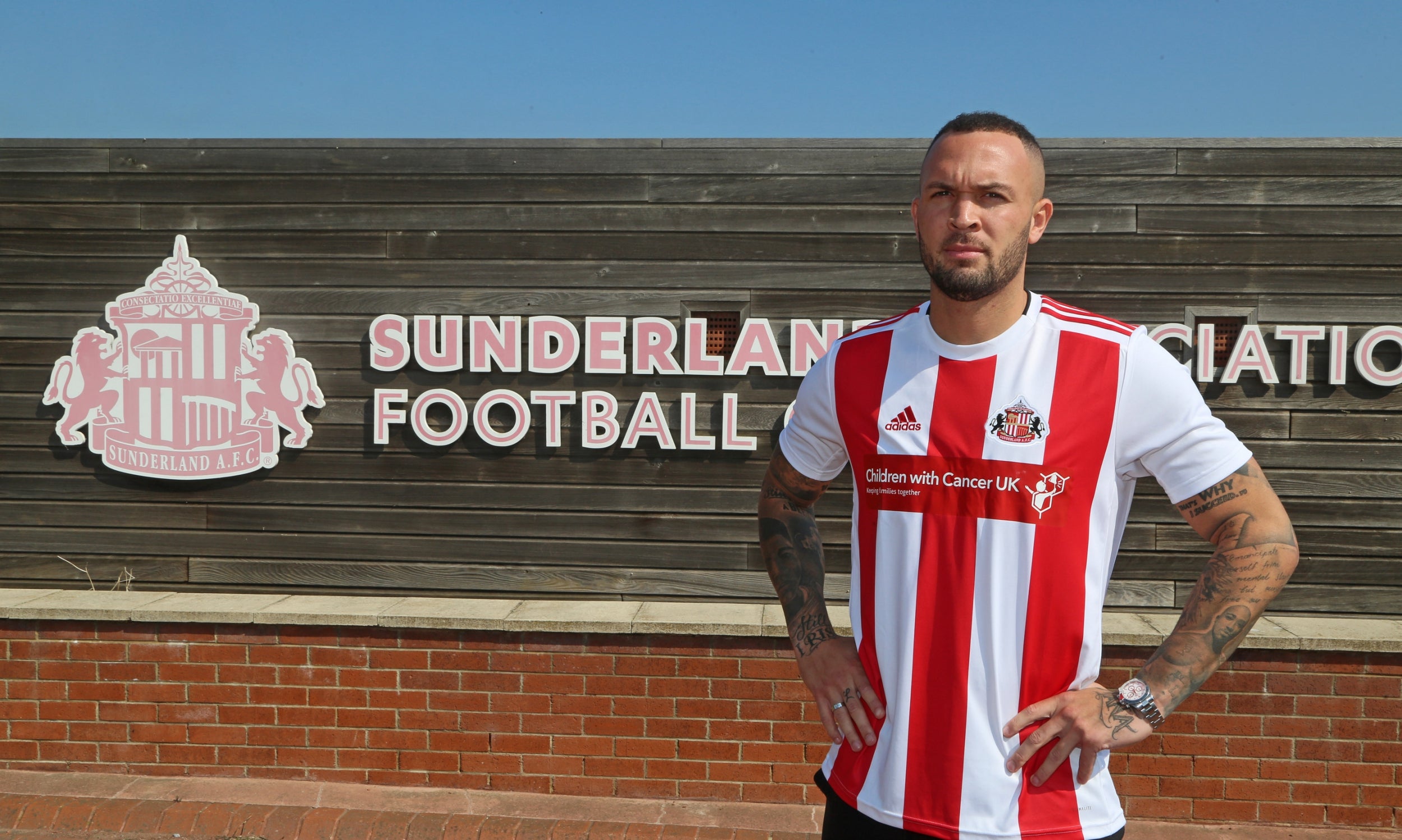 74/92

19. Sunderland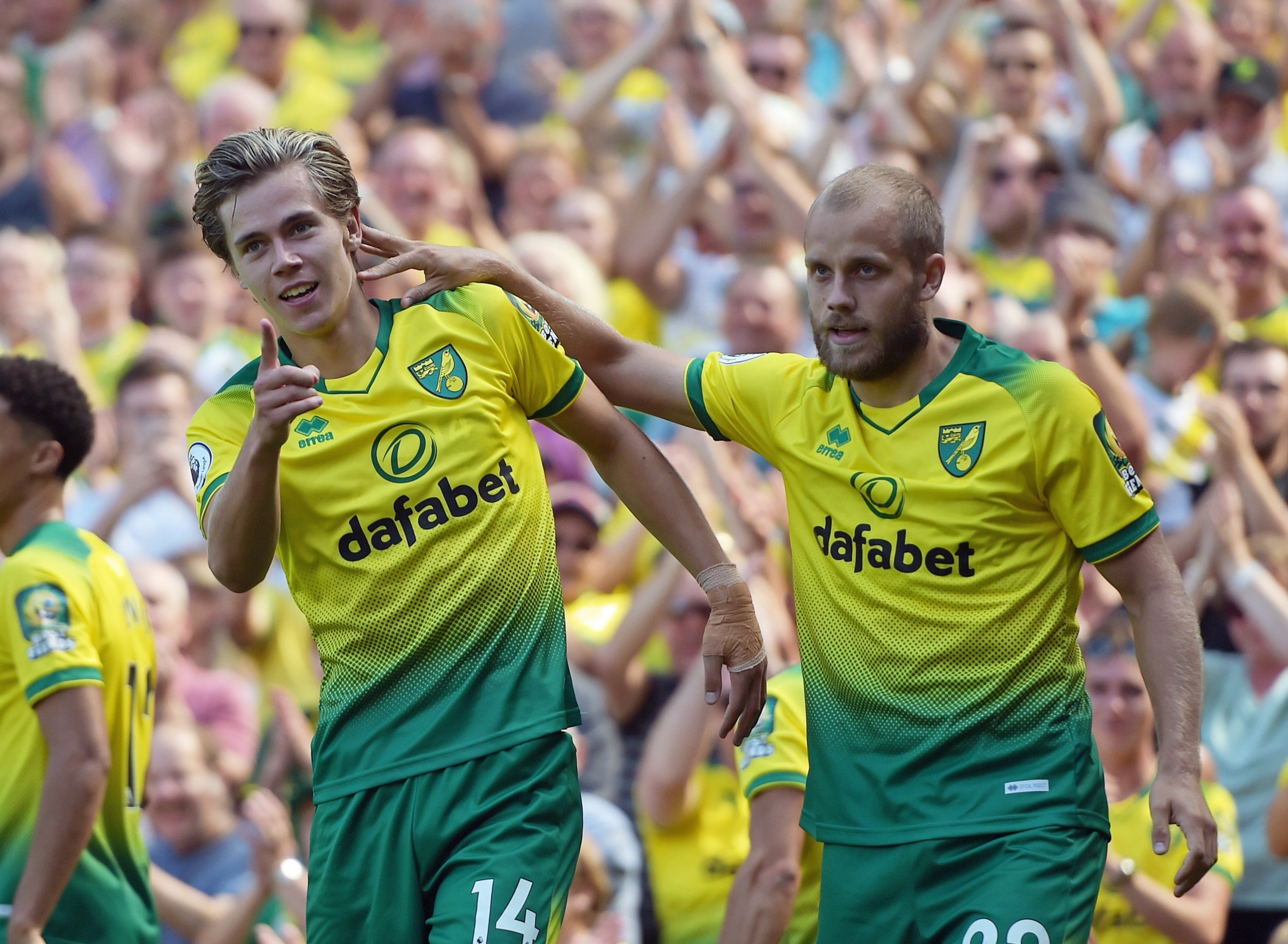 75/92

18. Norwich City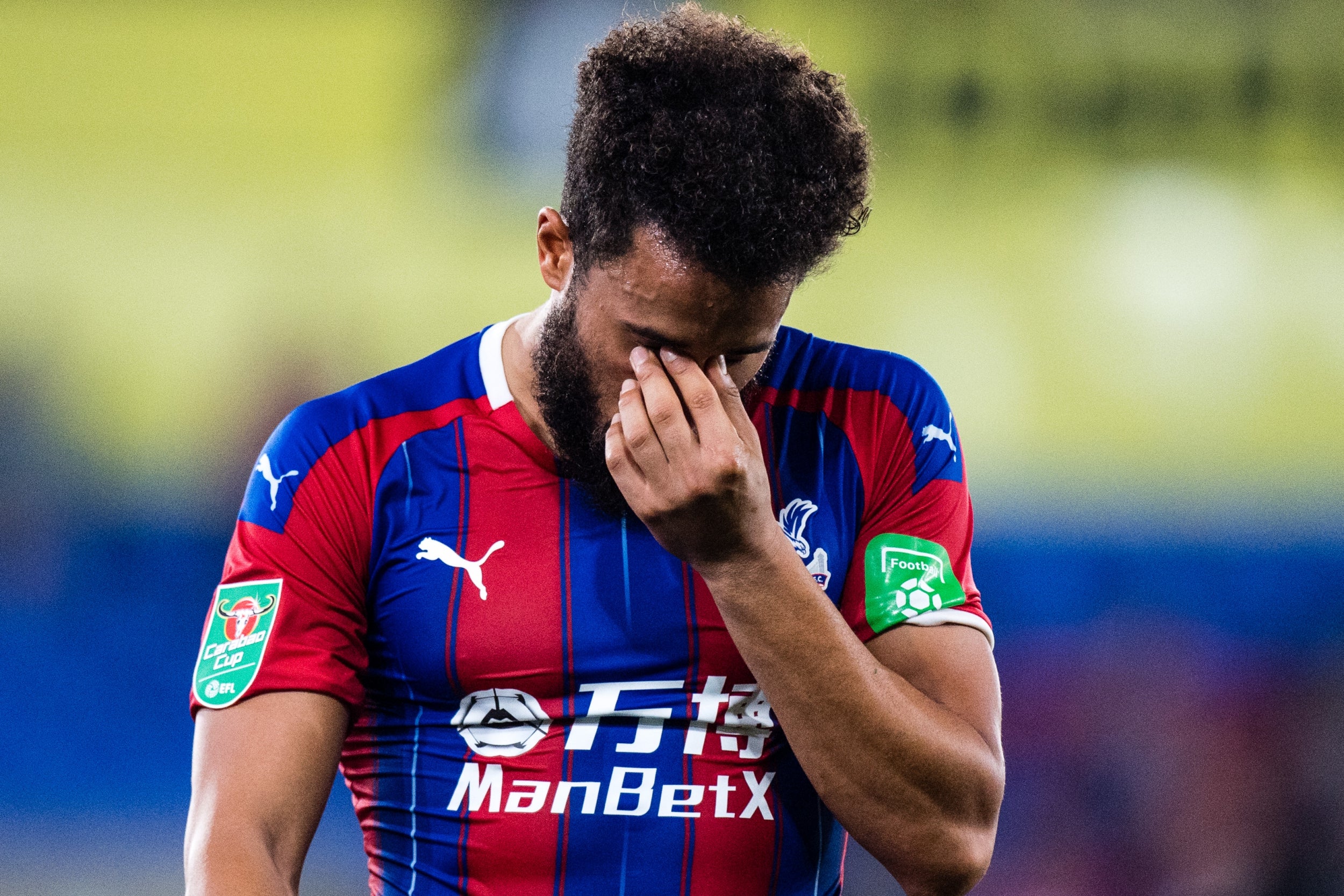 76/92

17. Crystal Palace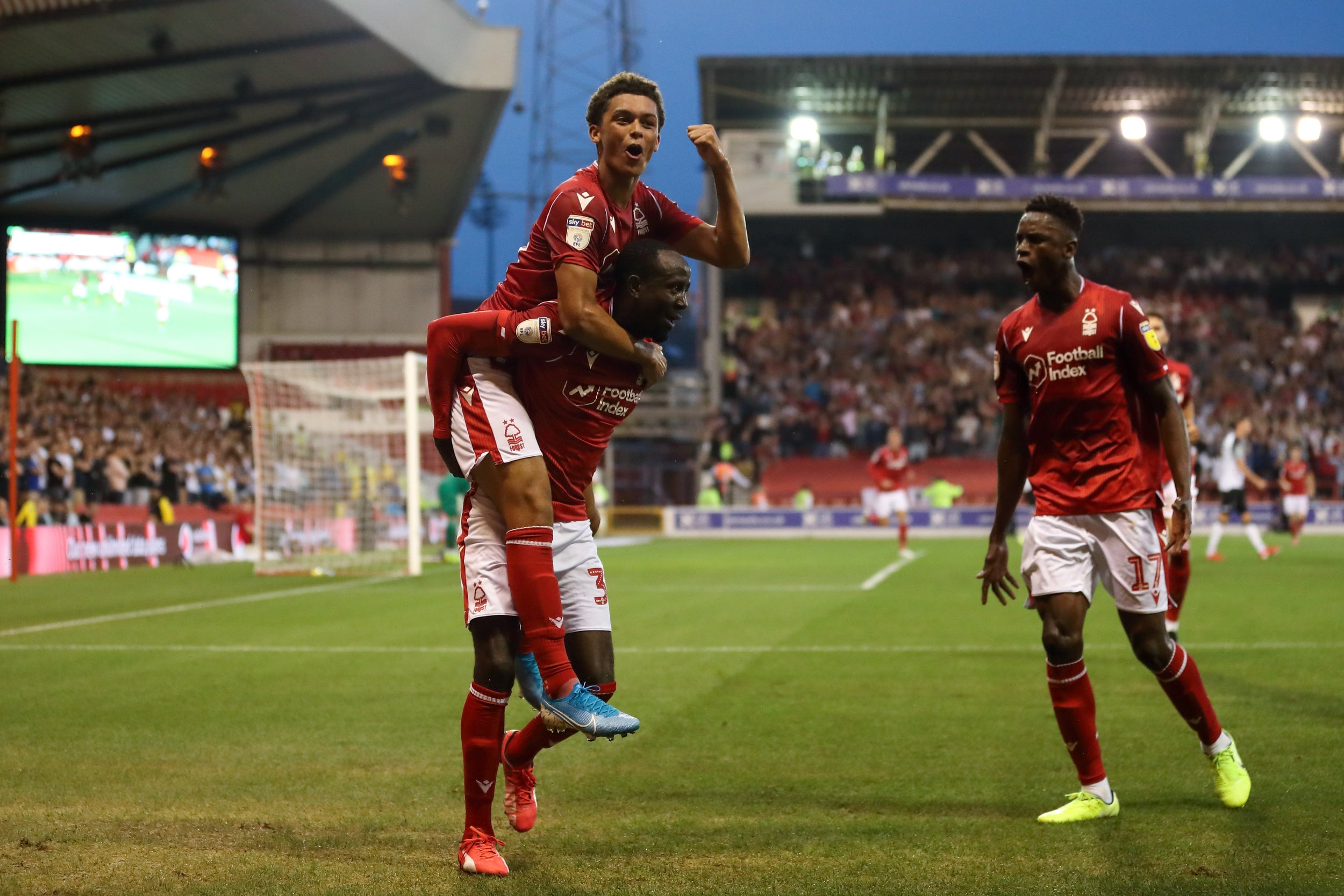 77/92

16. Nottingham Forest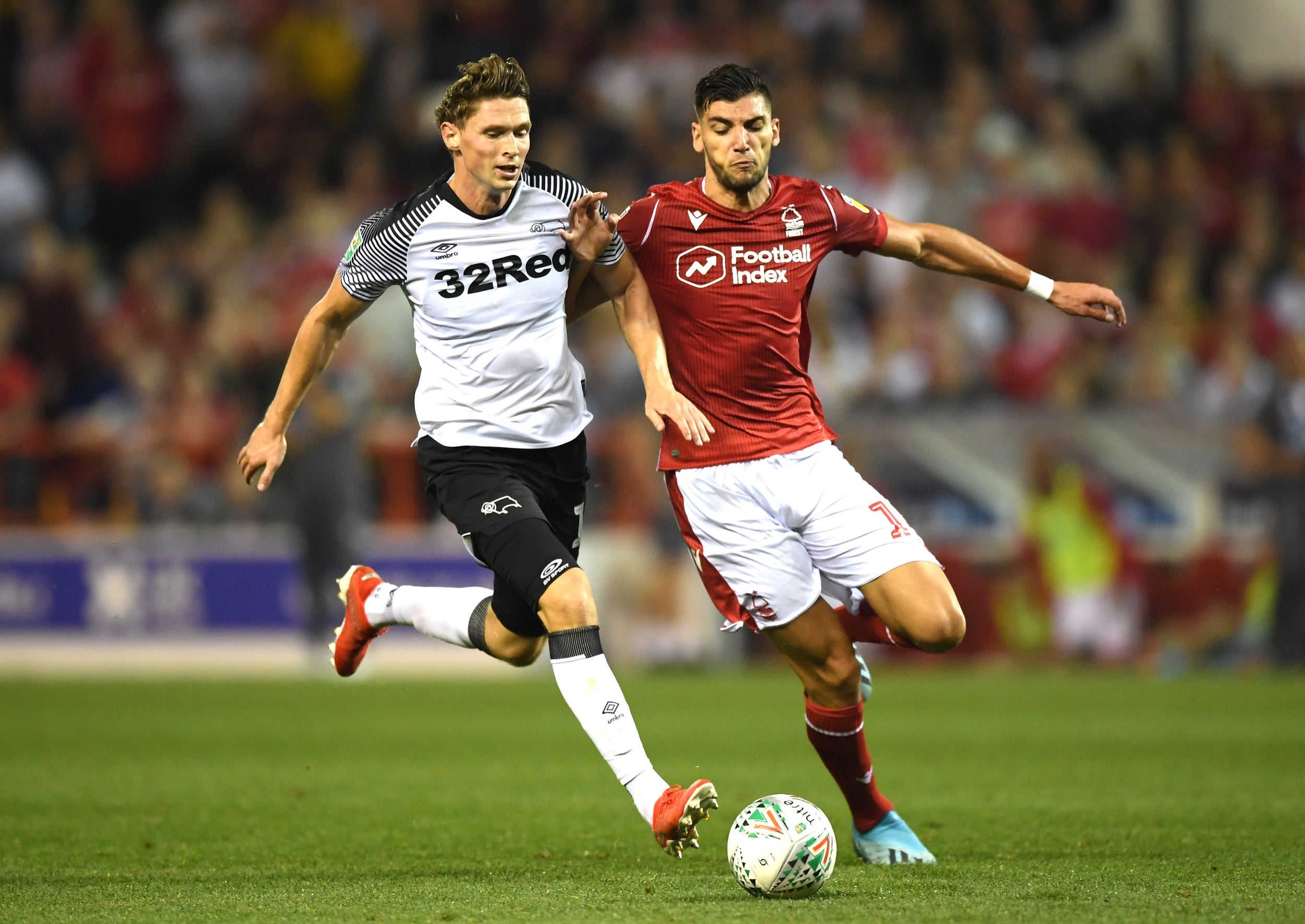 78/92

15. Derby County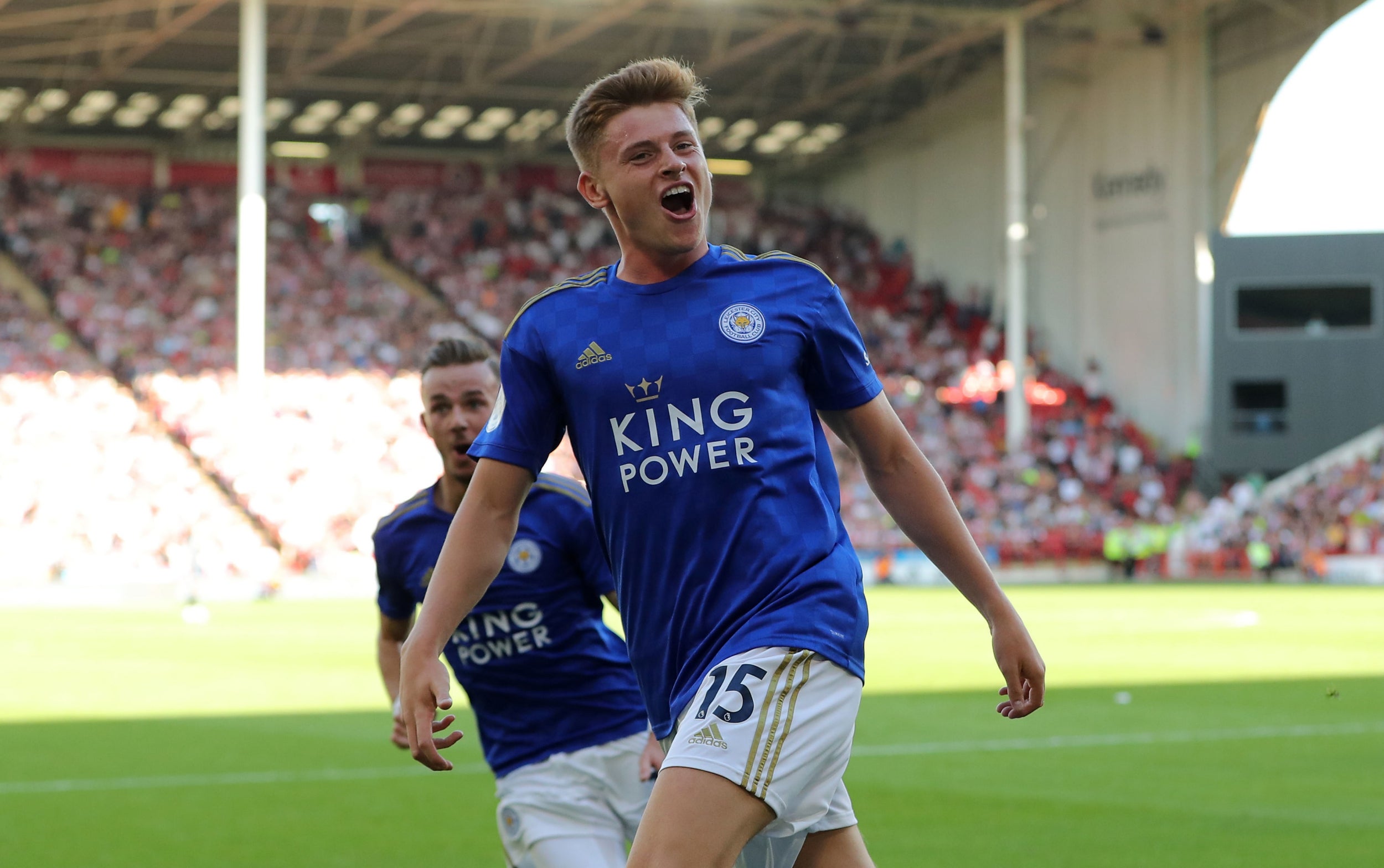 79/92

14, Leicester City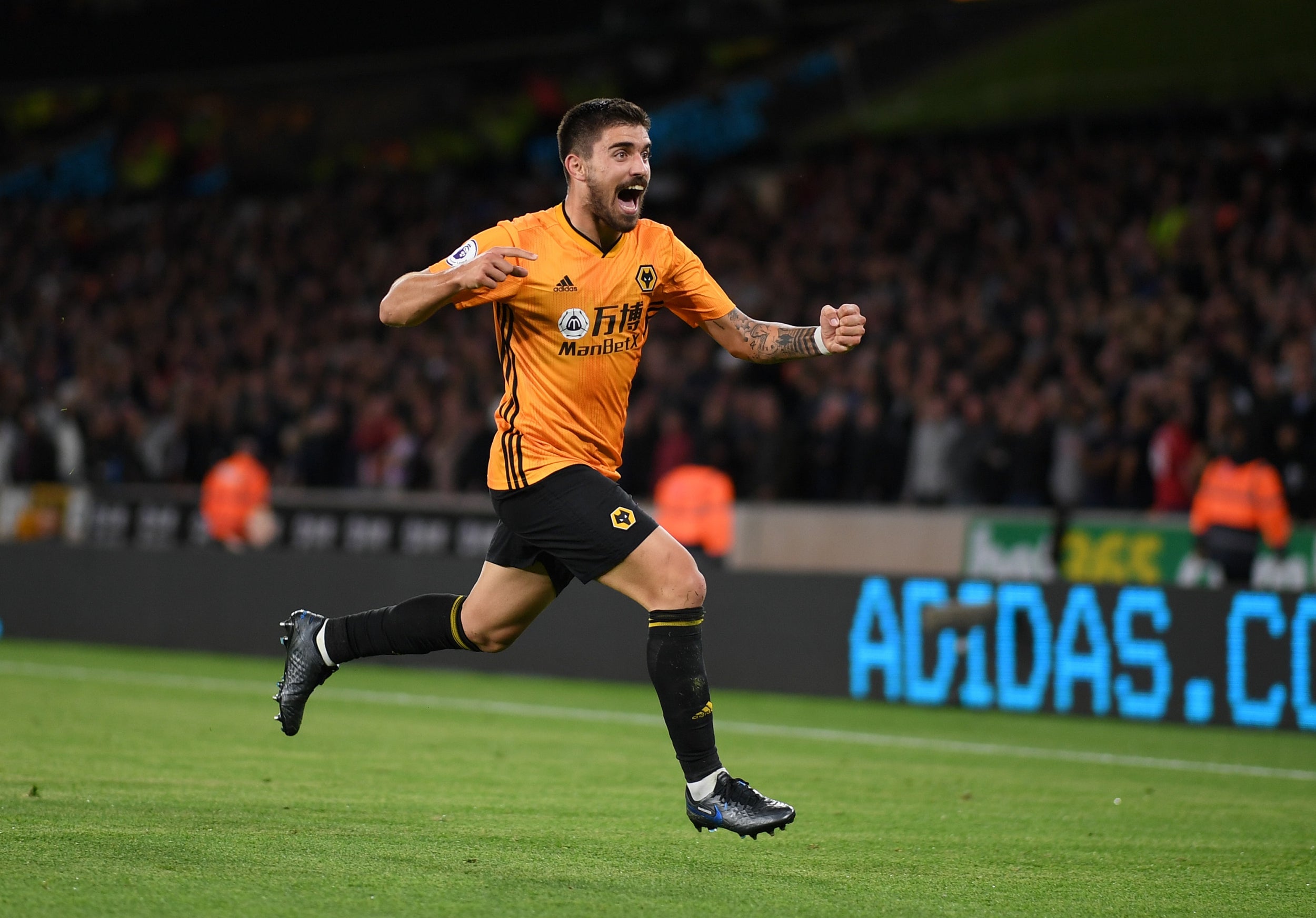 80/92

13. Wolverhampton Wanderers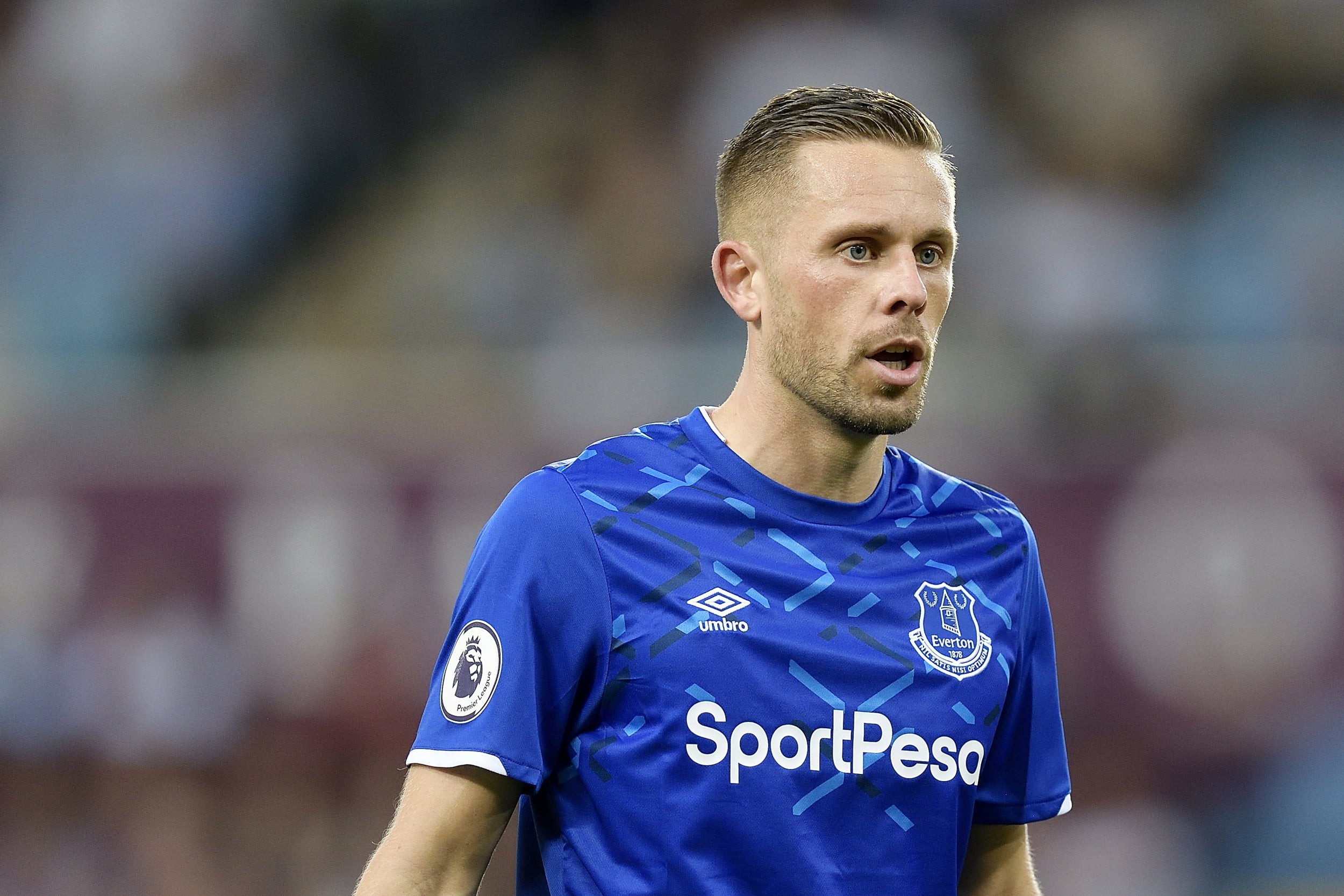 81/92

12. Everton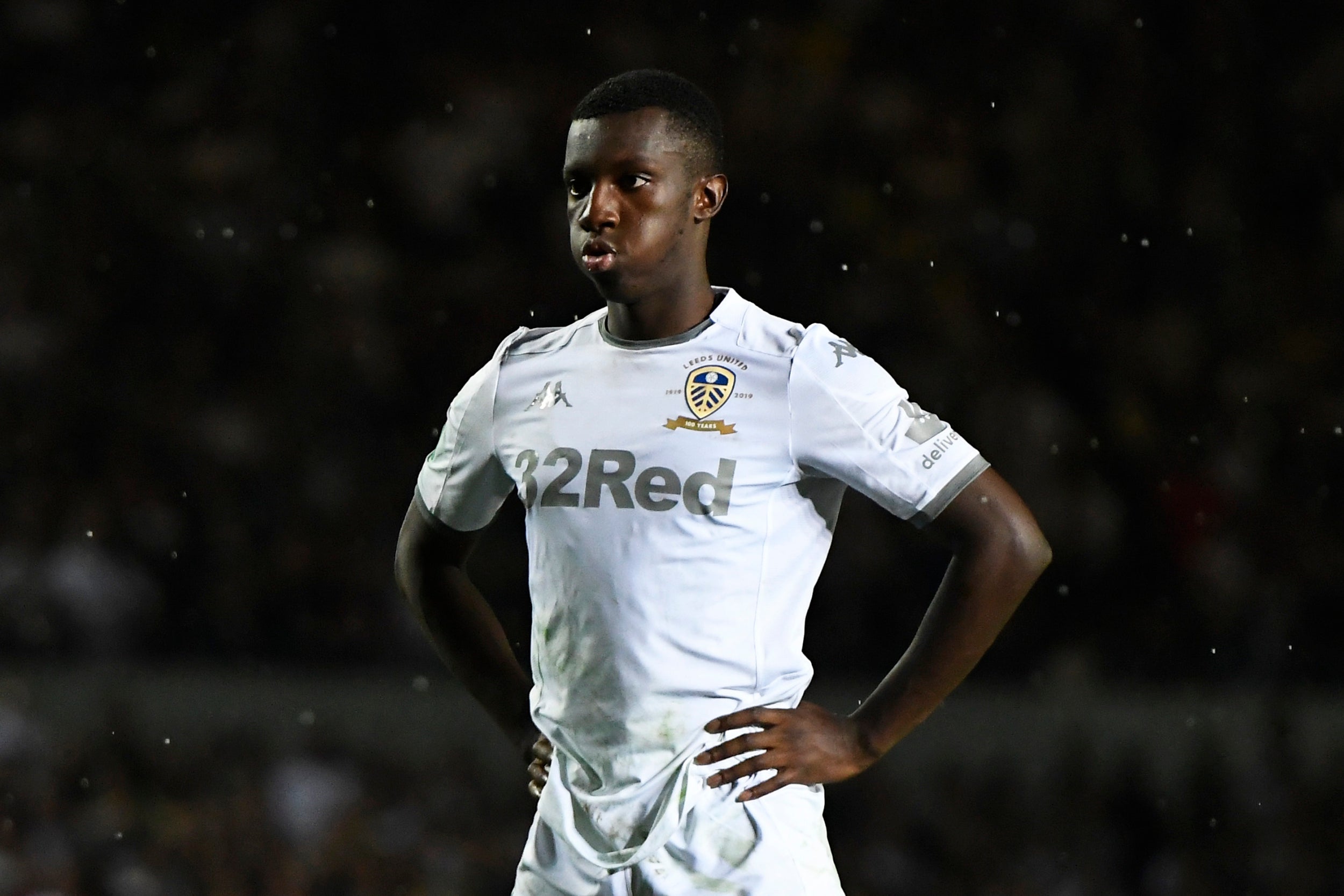 82/92

11. Leeds United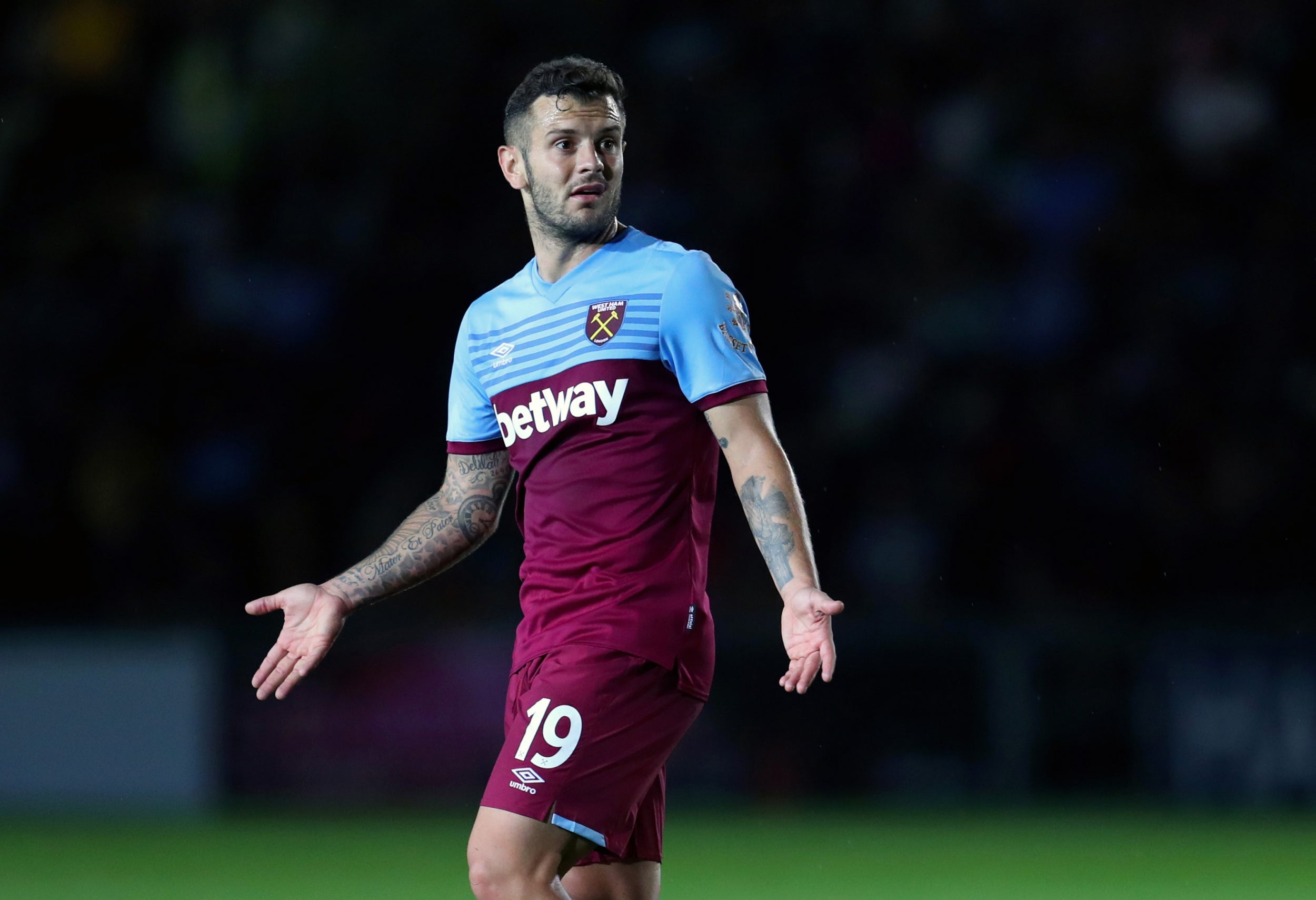 83/92

10. West Ham United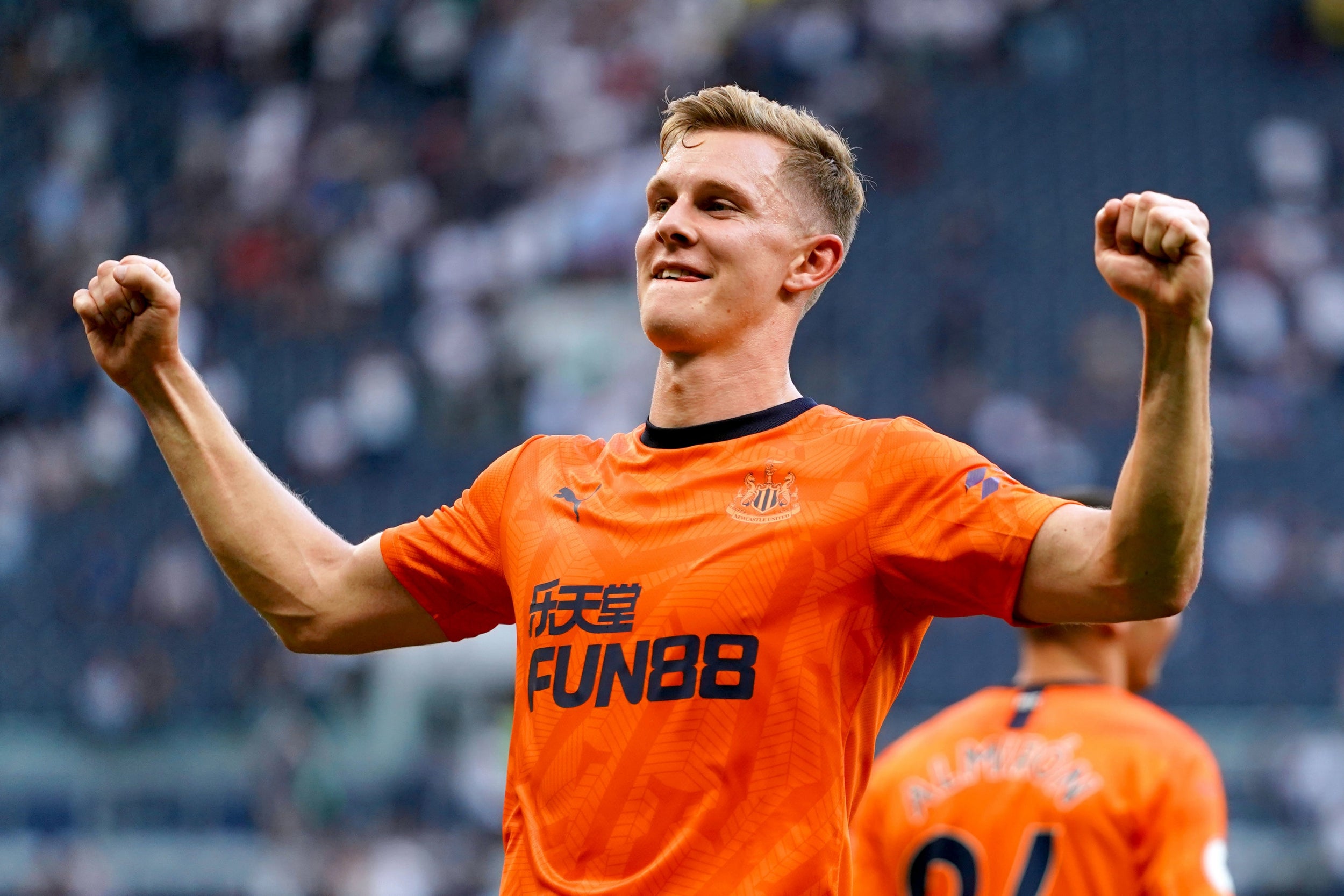 84/92

9. Newcastle United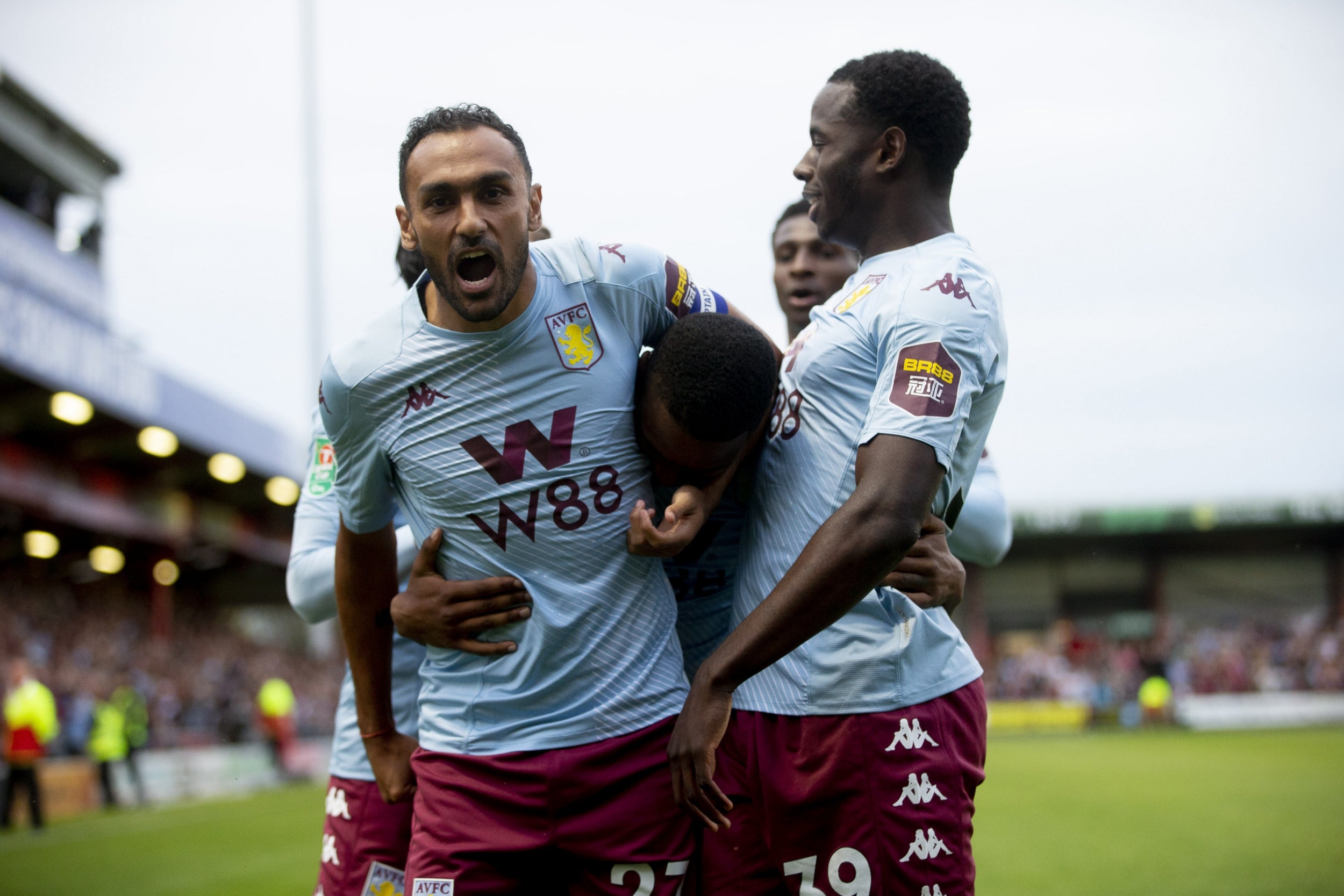 85/92

8. Aston Villa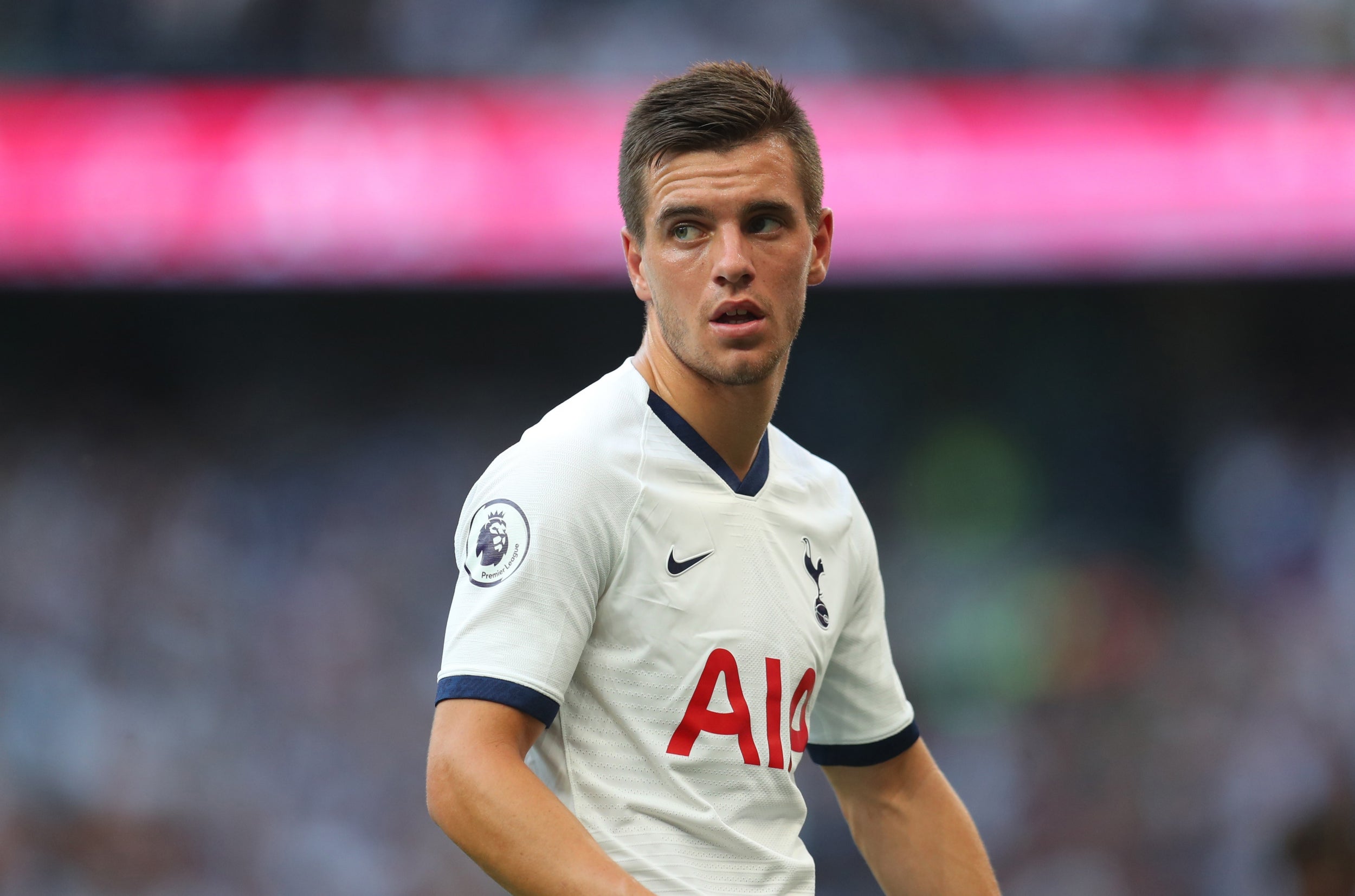 86/92

7. Tottenham Hotspur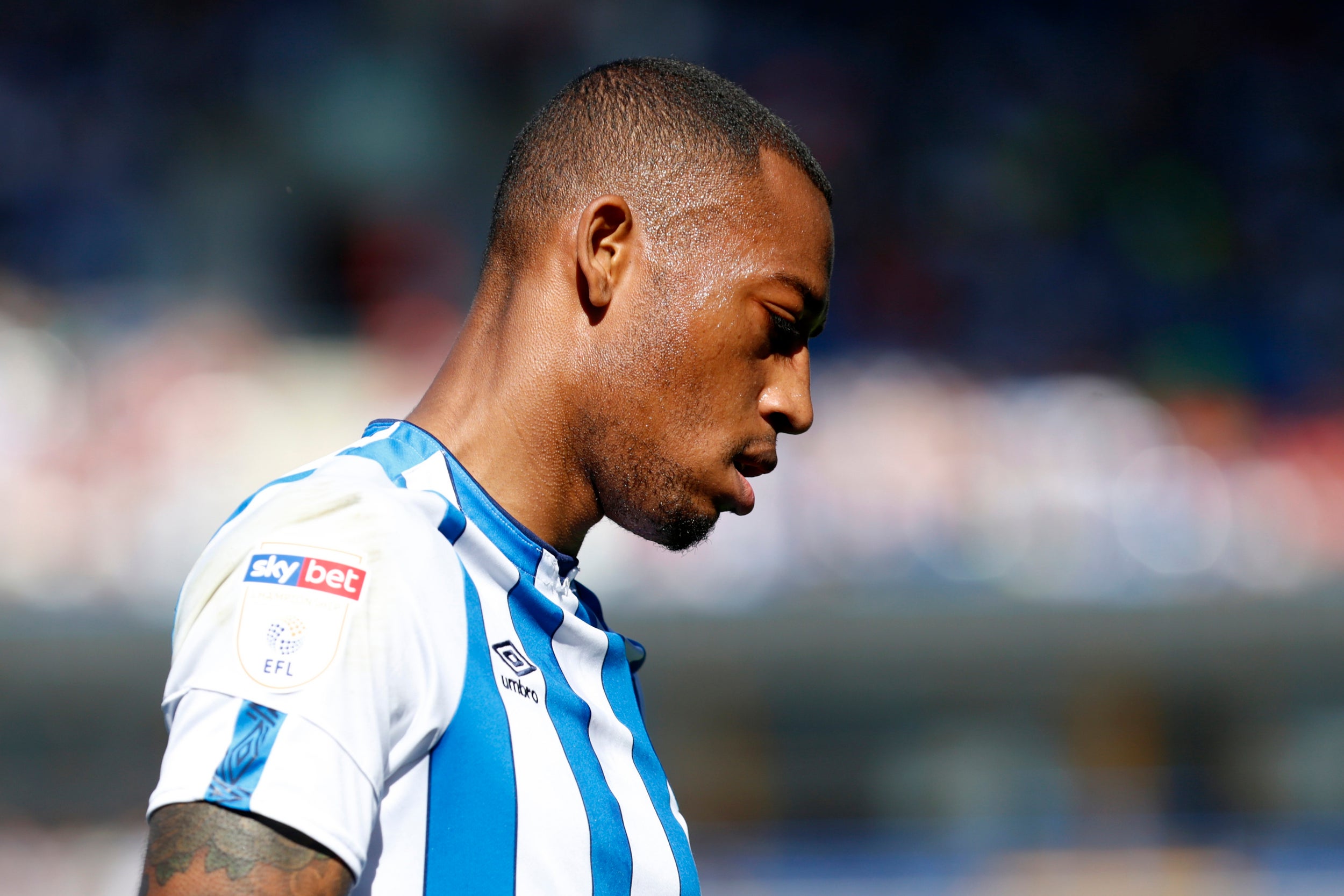 87/92

6. Huddersfield Town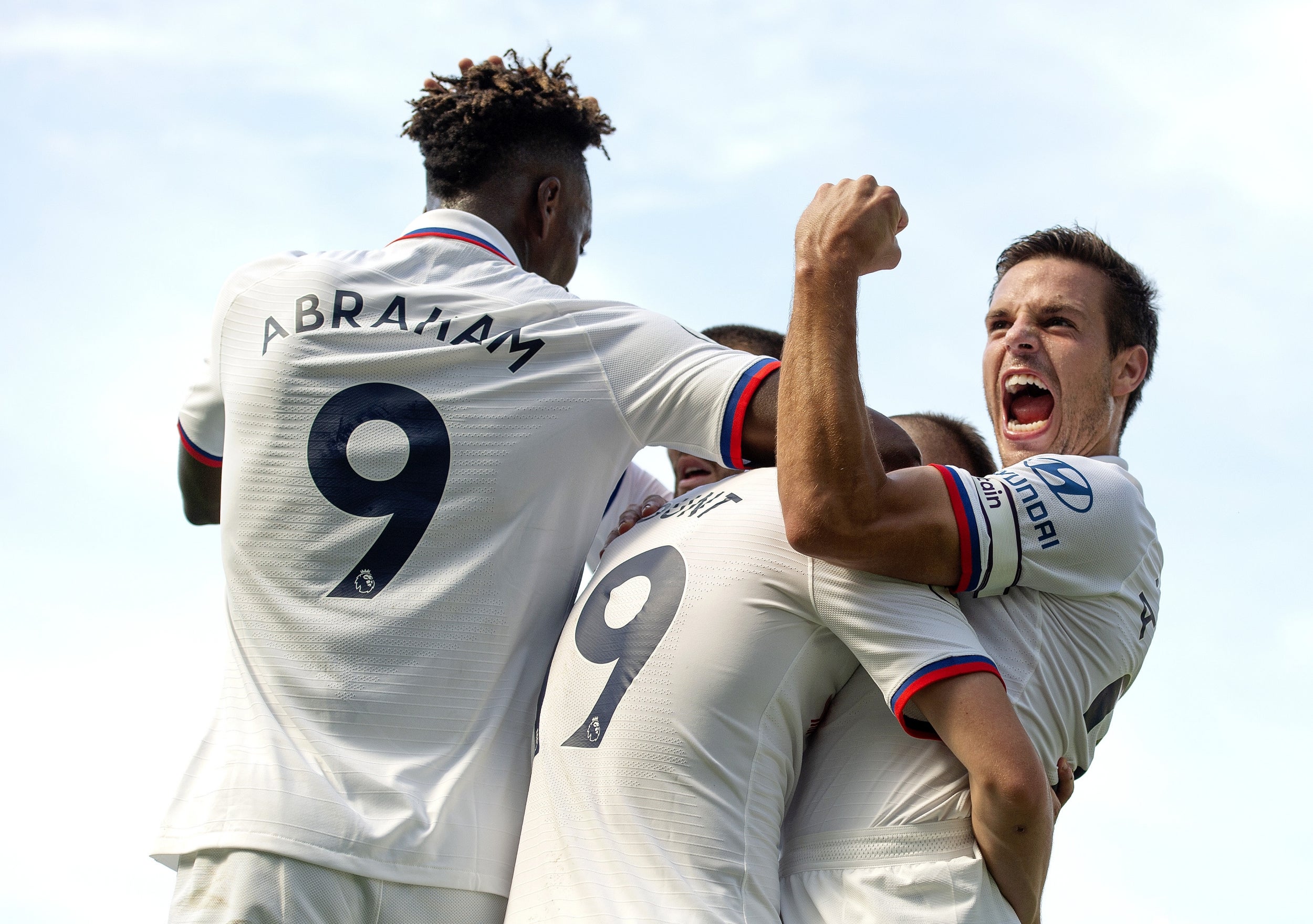 88/92

5. Chelsea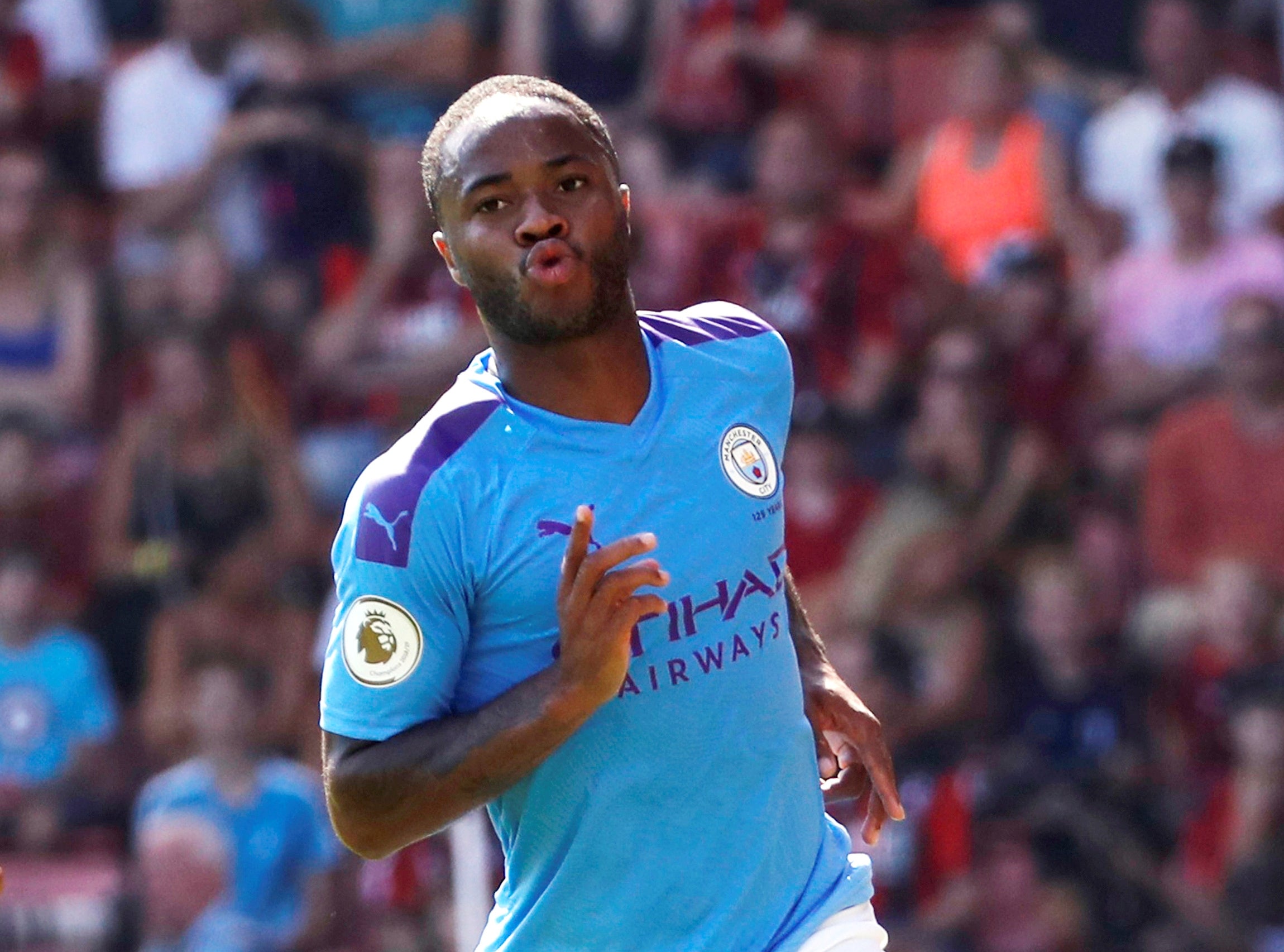 89/92

4. Manchester City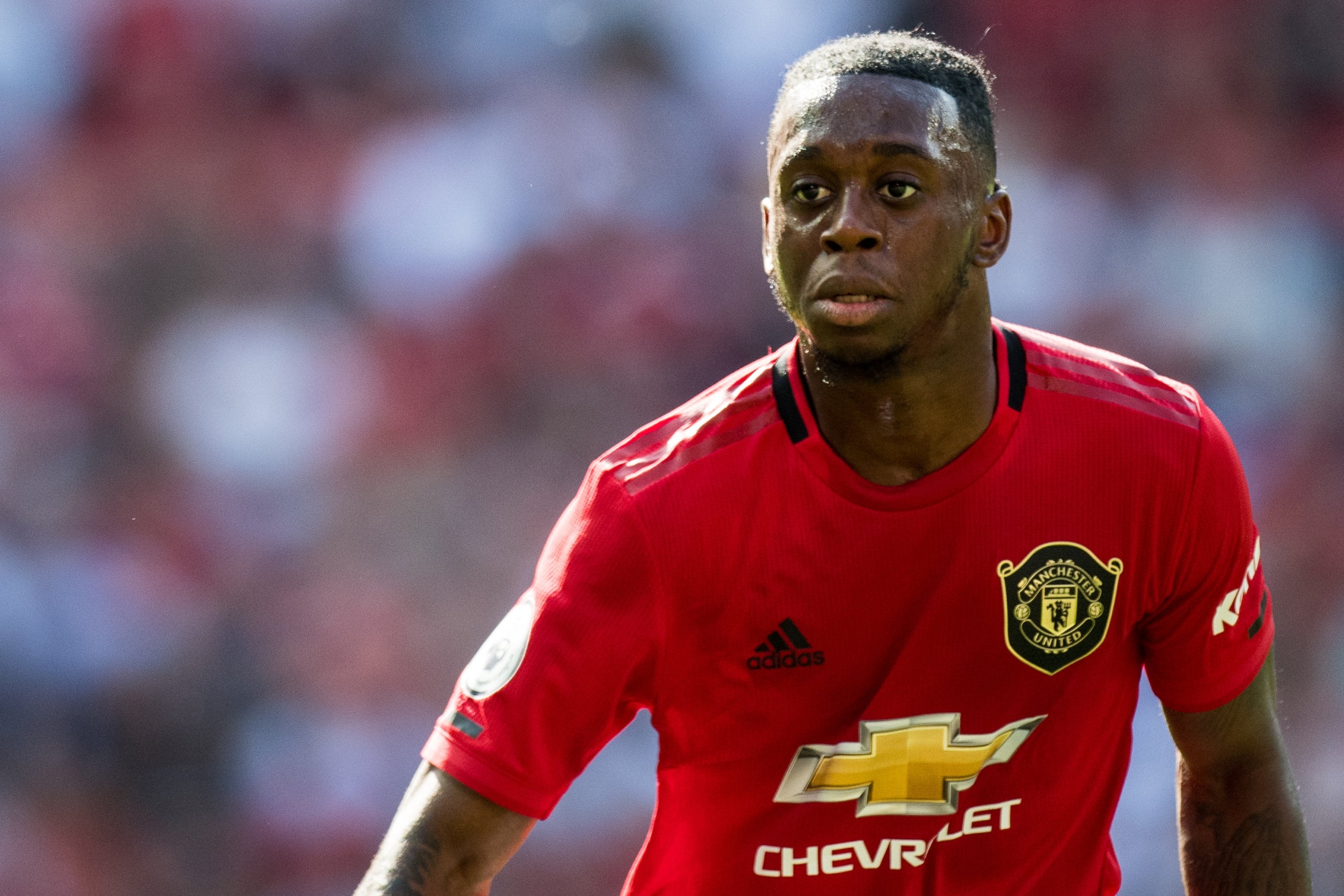 90/92

3. Manchester United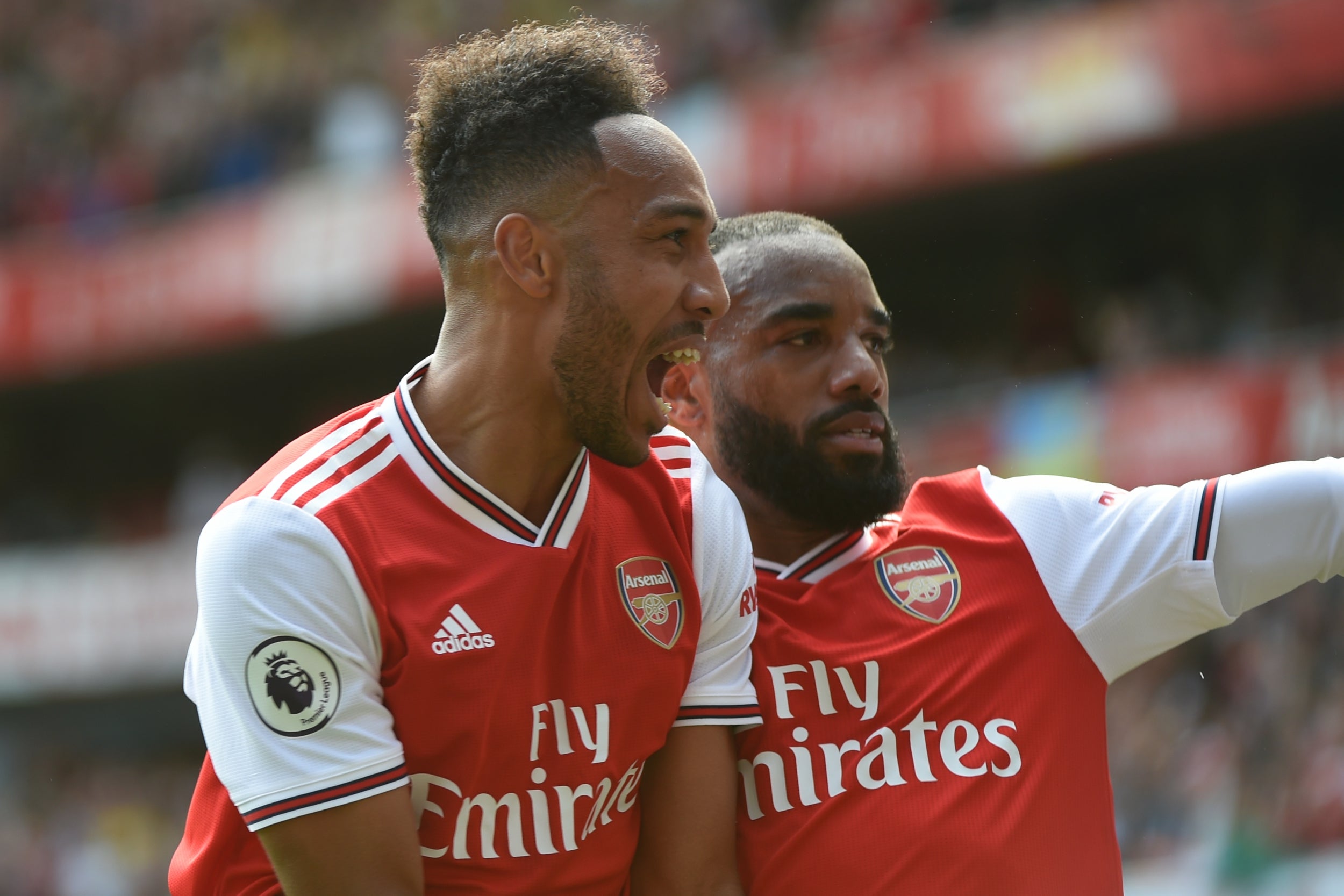 91/92

2. Arsenal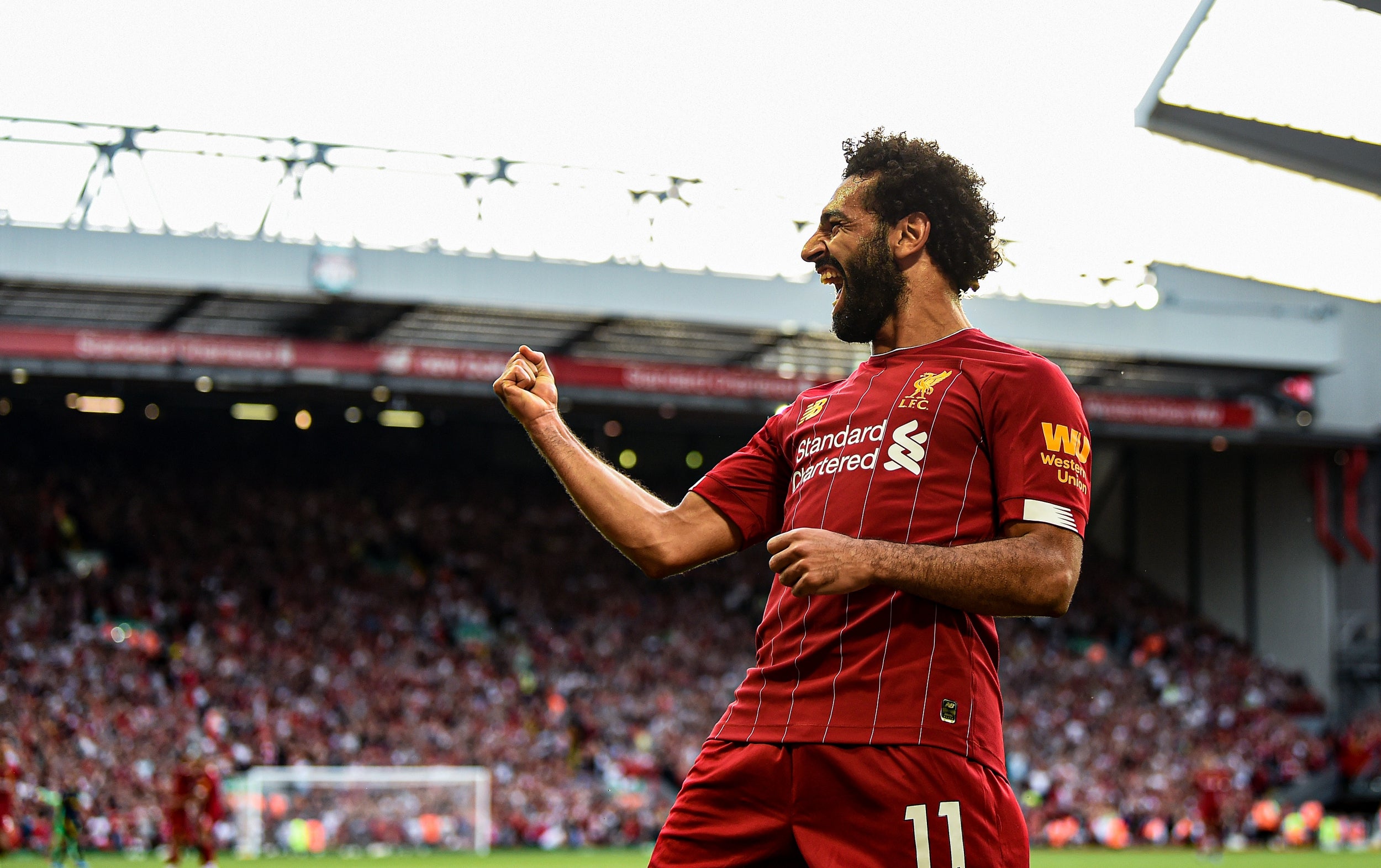 92/92

1. Liverpool

"I'm in the background, let me put it like that. I'm an advisor. If they want it I'm available for advice but I'm not the one who is going to invest, I'm not the one to decide how the process will continue.

"They have the dream to buy a club and they're working on that but I'm not directly involved and I didn't want that.

"I've been asked if they want some advice and if they think I can provide them with good advice I'm available. But I'm not really the one to talk about that a lot."

Source: Read Full Article