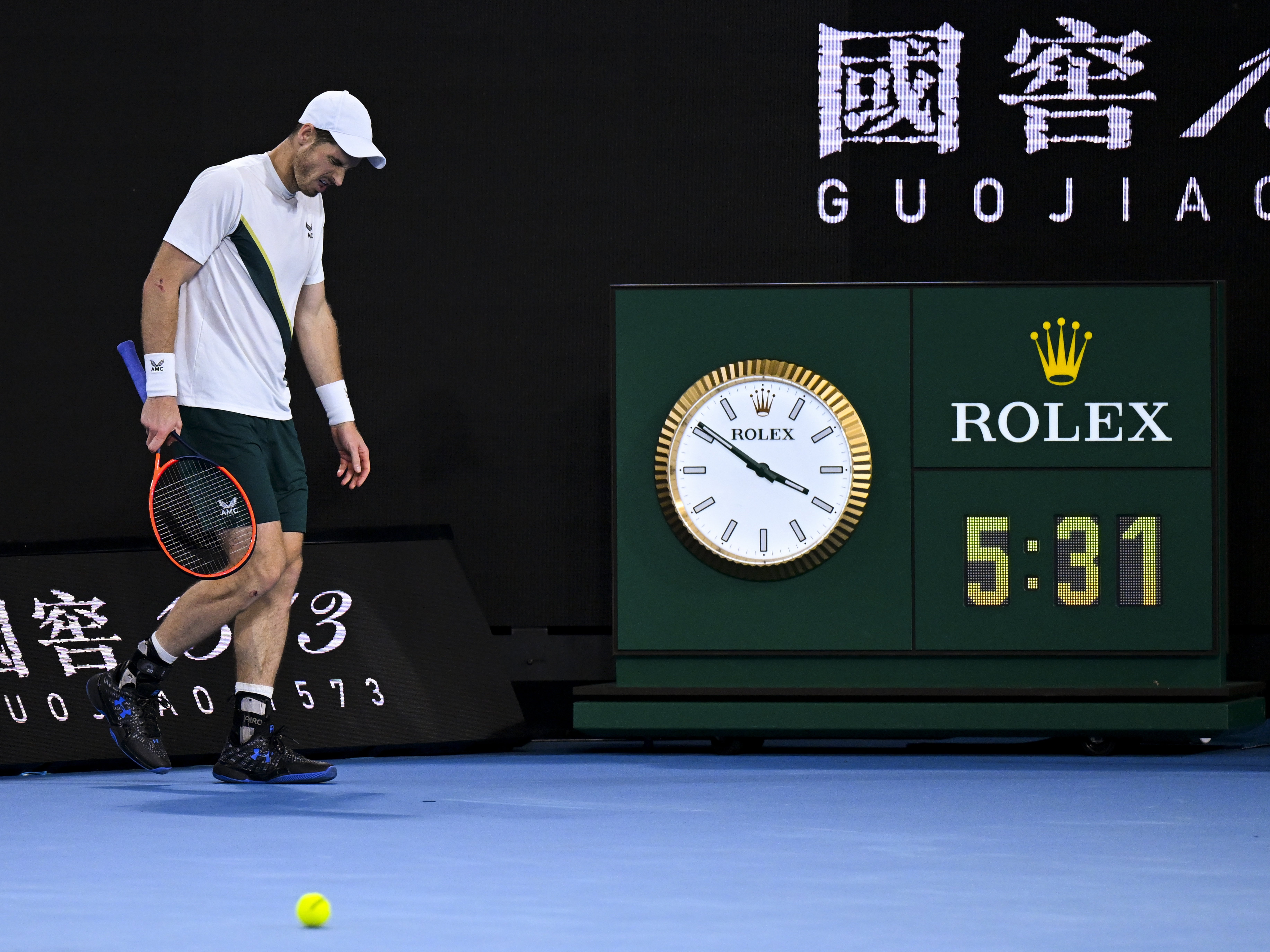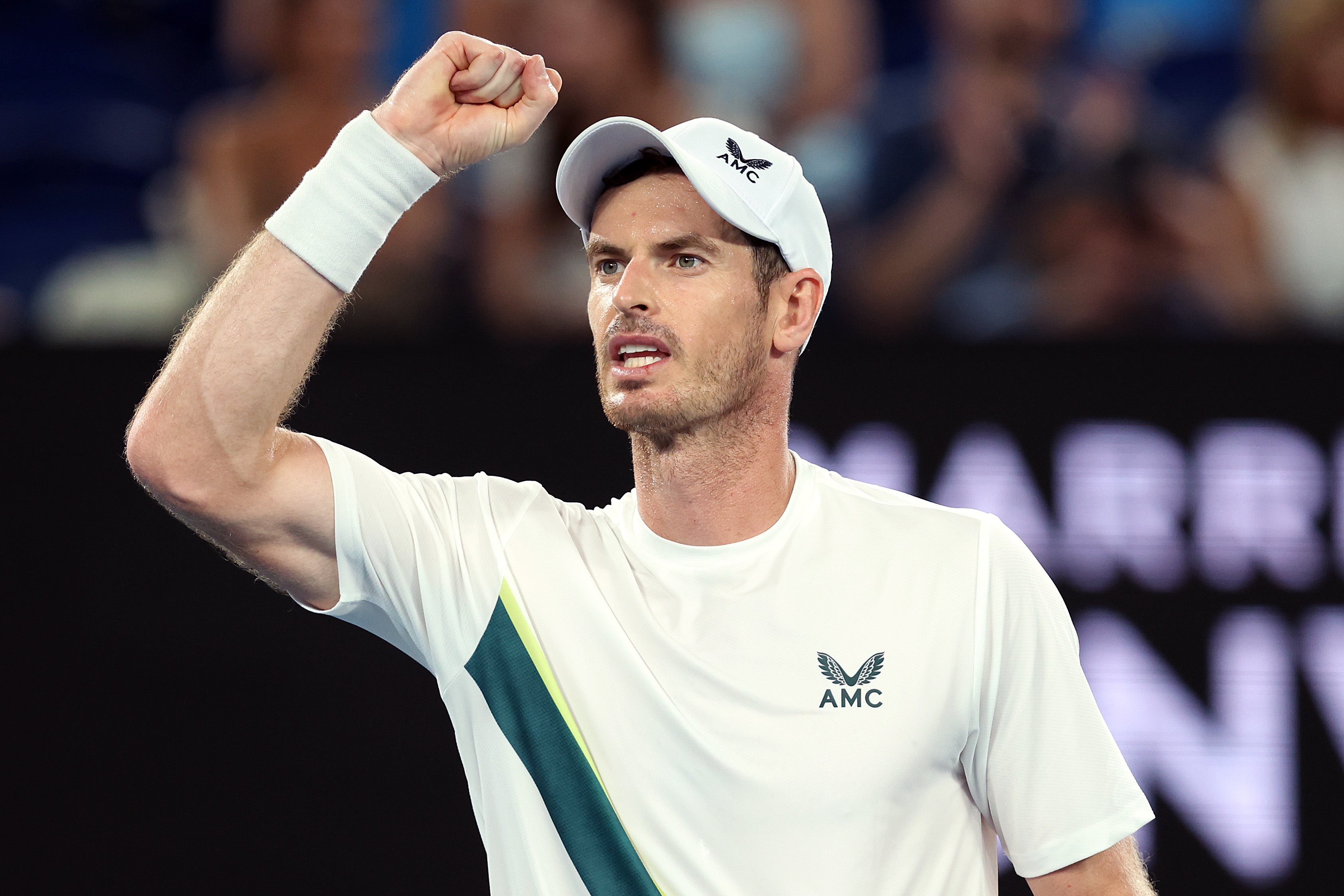 Australian Open 2023: Daniil Medvedev 4-5 Sebastian Korda* – Korda breaks!
Medvedev raises his arms to the crowd after saving break point, but as he guides a backhand just wide of the line, he faces another.
Korda has responded well, and Medvedev is clearly under pressure dealing with Korda's attacks on his second serve.
Medvedev goes big on the second serve – and it's long! Korda has the third break, and he'll serve for the set next.
Australian Open 2023: *Daniil Medvedev 4-4 Sebastian Korda – Medvedev breaks!
Now, has that turned the set for Medvedev? After breaking back and holding serve, Medvedev eeks the first point out of the next Korda game. From there, Medvedev waits for the error and is duly rewarded as Korda goes long.
Two break points: Medvedev stays patient again, Korda clips the netcord, and Medvedev puts away the backhand winner down the line!
Australian Open 2023: *Daniil Medvedev 2-4 Sebastian Korda – Medvedev breaks!
Medvedev improves the look of the picture to break back against Korda, who has hit so cleenly and really resrticted Medvedev to very little at all in this opening set. That was Medvedev's first break point chance against Korda's six so far.
Australian Open 2023: Daniil Medvedev 1-4 Sebastian Korda* – Korda breaks!
Sensational from Korda! He reaches a Medvedev smashes and picks it up for the defensive lob, dragging Medveded back to deuce. He then stops Medvedev holding with another brilliant point, scrambling to reach a drop shot before putting away a smash.
Wow – Korda then lobs Medvedev! He will get another break point chance here.
And that's stunning from Korda! He turns defence into attack during a 20-shot rally, and Medvedev drifts long after the Korda attacking forehand!
Korda is playing out of his skin.
Australian Open 2023: Daniil Medvedev 1-2 Sebastian Korda*
That's an impressive hold from Medvedev given the circumstances. Korda sensed his chance with Medvedev showing vulnerability on the other side of the net, but Medvedev played a lovely drop shot as Korda pushed long.
But the American is dictating the points and another break-point chance follows, with Medvedev needing to dig deep to get out of trouble and hold on his serve.
At the change of ends, the trainer gets to work. Medvedev is getting his forearm rubbed down by the trainer, who is applying some sort of talcum powder.
Australian Open 2023: Karen Khachanov 6-3 6-4 3-6 Frances Tiafoe
Big Foe hits back! Frances Tiafoe loves a five-setter as much as a battle and the American gets the crowd on their feet to pull a set back against Karen Khachanov.
This could be an epic.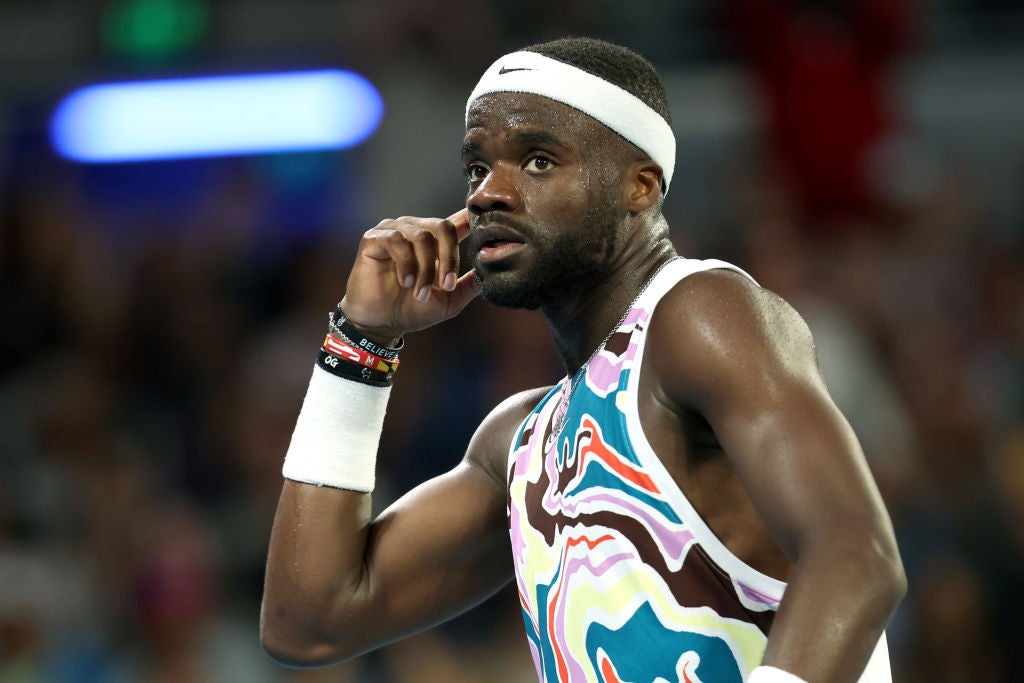 Australian Open 2023: Daniil Medvedev 0-1 Sebastian Korda* – Korda breaks!
That's a proper statement from Sebastian Korda. He brushes off seeing three break points come and go, and then attacks Medvedev again, finishing off the backhand winner to take an early break.
If Medvedev didn't know he was in a match, he does now. After 10 minutes, Korda takes his chance.
And now Medvedev has called the trainer! There's something up with his right arm.
*denotes next server
Australian Open 2023: Daniil Medvedev 0-0 Sebastian Korda*
Korda looks to take the game to Medvedev from the start. In an impressive start, he attacks the Medvedev second serve and takes control of the net. Medvedev backhand breaks down, and Korda gets an early break-point chance. He saves the first but another quickly follows – Korda takes a big swing on a backhand but goes wide.
Korda attacks again, though, stepping in to put away the volley at the net. But Medvedev saves another! This is an epic game.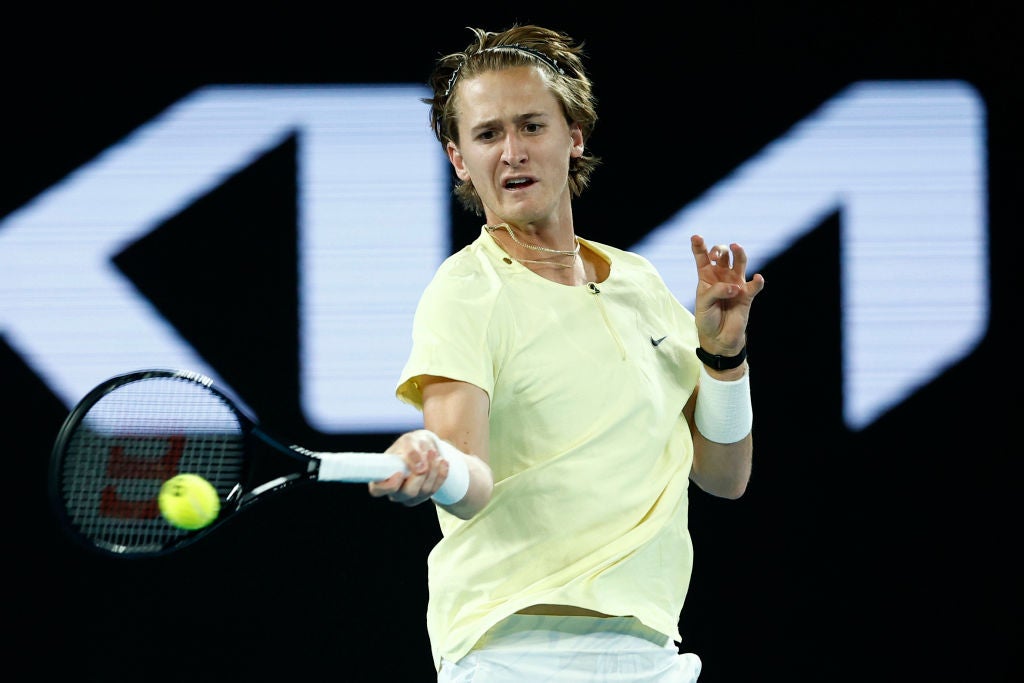 Australian Open 2023: Daniil Medvedev vs Sebastian Korda
Here we go, the final match of the day on the Rod Laver Arena. Daniil Medvedev has made an assured start to his Australian Open campaign, as he looks to reach a third straight final in Melbourne, but faces his toughest test yet against Sebastian Korda.
The big-serving American is in form after reaching the Adelaide final, where he had a match point against Novak Djokovic before losing in three sets.
Australian Open 2023: Madison Keys 6-1 2-6 1-6 Victoria Azarenka – Game, set and match!
What a performance from Victoria Azarenka! The 33-year-old turns the match around to defeat the in-form Madison Keys, and the two-time Australian Open champion gets through to the second week.
Keys had not lost a match this year and came out firing, but Azarenka used all of her experience to find her rhythm. She will face either Maria Sakkari or Lin Zhu in the fourth round.
Source: Read Full Article