Hanna Straltsova is a gold medal champion in water skiing and ski jumping. The athlete became a vice-champion in jumping and in overall competition two times. One of her best traits is teamwork because she did a lot for her team to win in several kinds of tournaments. She also took part in all the finals and showed great results for the team of Belarus.
The ski athlete is now training and working in Bennett's Waterski School in Louisiana. Known as one of the best organizations for sportsmen training, the organization offers a ski camp with professional coaches. They teach students waterskiing and other water sports and train them for competitions.
At the age of eleven, Hanna Straltsova started participating in world competitions. At her first competition, which was held in Israel, she tasted success, which was the start of other winnings. In 2012, she became a vice-champion in ski jumping at one of the most popular world tournaments, Junior Masters.
When Hanna was 18 years old, the sportswoman gained fame at the adult championship in cable skiing. A cable park is a metal construction that tows a skier powered by electricity. Not many people in the world ski behind both: a boat and a cable, but Hanna does. Hanna Straltsova was struggling against an old injury, for which she underwent surgery. Coming back to the sport after the complex operation was hard. But the woman was training during her recovery and started competing in 2014 again. Last year Hanna added another world record to her accomplishments in cable trick skiing.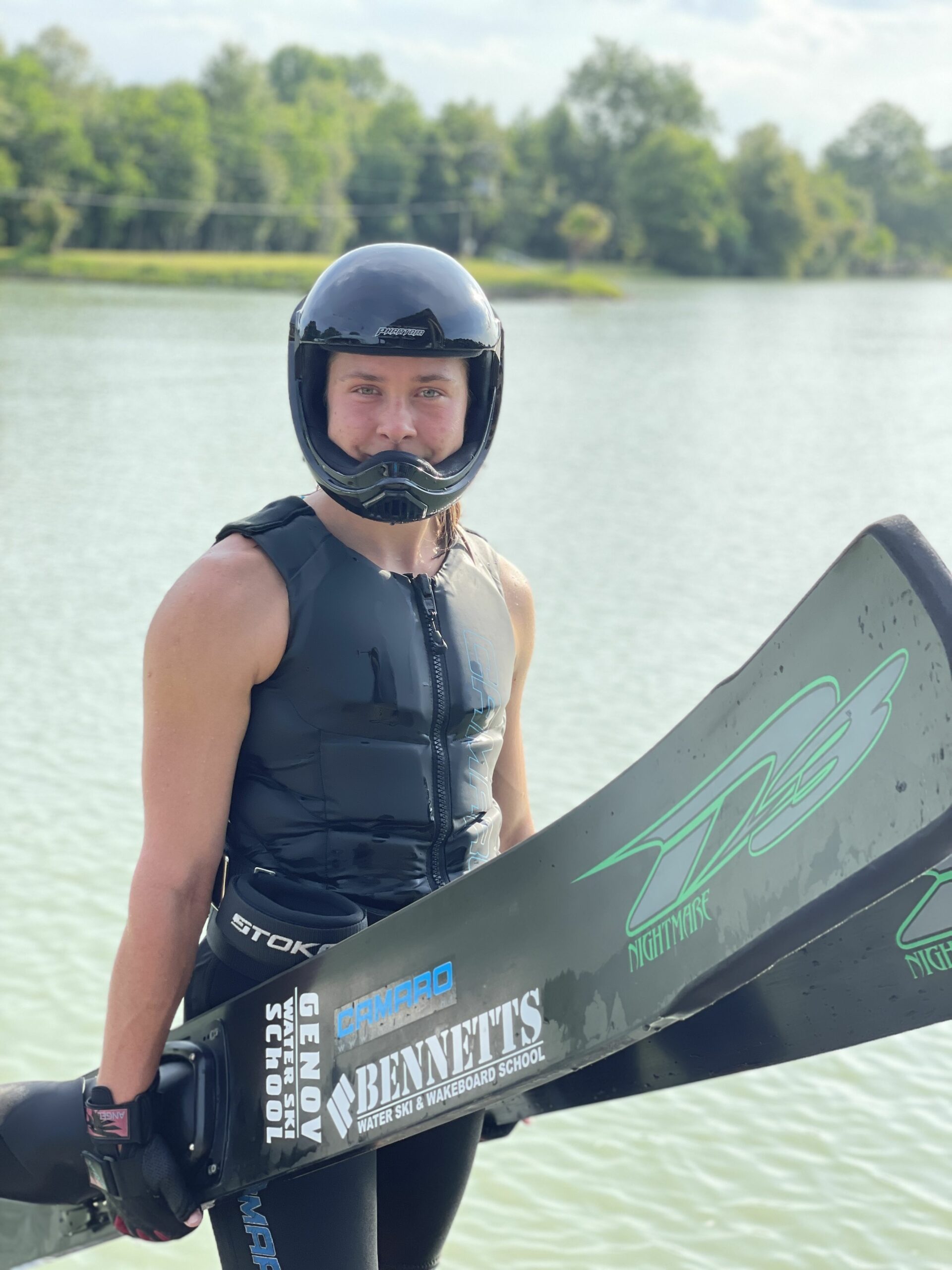 Hanna broke records in the Collegiate US Nationals in women jumping. This time, she jumped 159 feet and became a champion of the 2017 NCWSA Nationals. She also became a Cableski skier of the year in 2015, 2016, and 2017.
Her other biggest achievement was participation in the IWWF World Waterski Championship in 2021. In the competition, she took second place in classic waterskiing on a boat. She also took second place in classic waterskiing overall and jumping in 2019. The athlete also won first place in jumping at the 2015 World Championship in Spain. In total, she earned 18 medals in overall sports from the world championships to add to her 89 medals from European championships. She also had nine medals from professional tournaments.
Hanna Straltsova has education in sports and tourism. She also studied at the University of Louisiana in Monroe, USA. She became a student athlete on the school's waterskiing team with a scholarship for the best sportsmen. While on the team, she took part in many competitions, winning jumping tournaments and setting records in jumping from 159 feet. Then, she became the best athlete in 2017 in the USA after a competition. The competition took place in Bennett's Waterski School in Louisiana, where Hanna now works as an instructor.
Today, Hanna Straltsova is planning to take part in the LA Night Jam waterski tournament (http://www.lanightjam.com/) scheduled to take place at the Bennett's Waterski School (https://www.skibennetts.com/) on June 18th, 2022. The competition will include such sports events as extreme distance water ski jumping. There will also be freestyle and slalom skiing. Hanna will represent her most preferred kind of sports and is looking forward to the event.